SEPTEMBER 2012
Greg Barker, the climate change minister, is under further pressure after it emerged that the adviser at the heart of a row over access to ministers was copied in to internal emails discussing the award of a £5m contract to a second company linked to her firm.

Documents disclosed in the Guardian on Tuesday showed that the lobbyist Miriam Maes introduced Barker, for whom she worked as political adviser in opposition, to her clients from Air Products, a multinational energy supplier. She also asked him to intervene when her publicly funded contract was not renewed.

Maes has been a paid adviser to the Department of Energy and Climate Change (Decc) and has had a staff pass to their Whitehall offices but works as an environmental adviser in the private sector.

The emails show Barker met Maes to discuss Salix, a not-for-profit environmental firm. The London-based company, which provides interest-free loans for energy efficiency projects, is described on the website of Maes's company Foresee Ltd as one of the "partners and networks" that it "works with".

One email sent in September 2011 to Maes, A Decc official wrote: "Greg has asked that you come along to a meeting on Tuesday 13 September at 16:30 to discuss public sector energy efficiency and Salix with EEDO officials."

Another Decc email from January 2011 which was copied to Maes said: "As discussed, the Minister has approved your recommendation that we allocate up to £5m of LC-SIF funding to Salix Finance."

The details of the second firm came after David Cameron disclosed that the minister's relationship with Maes was so concerning that the cabinet secretary Jeremy Heywood had been asked to secretly look into whether she was properly appointed.

On Wednesday Labour called for investigation into the extent of the relationship between Maes and Salix.

Luciana Berger MP, the shadow climate change minister, said: "Greg Barker has serious questions to answer about why he has allowed Miriam Maes to be involved in confidential departmental discussions about Salix funding.

"Greg Barker must now release the minutes of any meetings that Miriam Maes attended so we can establish whether or not she was able to use her position in the Department for Energy and Climate Change to advance the commercial interests of her clients or partners."

A Decc spokesman said they were not aware of any commercial relationship between Maes and Salix. "Salix is a not-for-profit organisation used by Decc to allocate loans and funds to public sector bodies for energy efficiency improvements. Matters relating to Salix would have been a natural part of her contracted work at Decc," he said.

Maes said on Wednesday that Foresee never had a commercial relationship with Salix and that Salix is part of her company's network and not a partner.

"As part of the 10% central government carbon savings programme – where almost 14% actual carbon savings were realised within 12 months – I explored with Decc how Salix could work with central government to deliver the 10% energy reduction target between May 2010 and May 2011," she said.

A spokesman for Salix said the company had no financial
relationship with Foresee Ltd or Maes, had not employed either as a
consultant or a partner and had not been introduced by Maes to DECC
ministers or civil servants.

Barker, the Tory MP for Bexhill and Battle, in East Sussex, was offered lukewarm support by Cameron on Wednesday. Labour MP Andrew Gwynne raised the controversy at prime minister's questions when he asked if ministers had learned nothing from the case of Liam Fox, the defence secretary forced to resign last year after an inquiry into his links with an adviser, Adam Werrity.

Cameron replied that Barker, who visited the Arctic Circle with him in 2006 to investigate climate change, was "doing an excellent job".

"I have consulted the cabinet secretary [Heywood] over this issue, the permanent secretary of the department for climate change has been consulted on this issue and I don't see the need for a further inquiry on that basis," he told MPs.

He said the "key point" was that "the individual in question was hired by civil servants after a properly-run competition".

Emails show, however, that Barker was asked on several occasions by Maes to intervene on her behalf in contractual and invoice disputes with the ministry.

Maes spent two periods working at Decc as a consultant, from September 2010 to May last year and July last year to the end of March. The first contract paid her more than £29,000.

Asked about Heywood's involvement, a No 10 spokesman said the cabinet secretary had got involved following earlier revelations by the Guardian and questions on the floor of the House of Commons last year. "They looked at what had happened and in this case what's very clear is that this person was appointed by the department," he said.

However, the Cabinet Office declined to answer questions about what prompted Heywood to launch an inquiry, when it took place and who was interviewed. A spokesman refused to say whether Heywood had examined whether it was right and proper for Maes to introduce clients to a minister while working for his ministry.

Instead, the spokesman said the inquiry had taken place at some point since the department received a freedom of information request 10 months ago on the nature of their relationship. The spokesman said: "Whilst officials were preparing the freedom of information request, the Decc permanent secretary and Cabinet Office looked at the case."

Berger, whose office was responsible for making the original freedom of Information request to Decc, has asked the information commissioner to investigate why it took 10 months to retrieve the information and whether any ministers including Barker were involved in the delay.

"In one telephone conversation I was told that the request was being held up because it was 'a difficult one for the department'," she said.

Meanwhile a further reminder of Barker's relationship with Air Products came as it emerged that the company had provided him with a hydrogen-powered car when he led a business delegation to Philadelphia last year.
Rt Hon Gregory Barker MP
House of Commons
Westminster
London SW1A 0AA 6 August 2002

Dear Mr Barker
DISCORD BETWEEN THE PLANNING SYSTEM & HUMAN RIGHTS ACT
I first wrote to you on this subject in November of 2001 since when Wealden have refused to compile a report or take other steps to right an injustice, despite repeated requests with reference to PPG1 and the Citizens Charter. I await hearing from you in connection with my complaint and thank you for your acknowledgment cards. I imagine you have written to Wealden District Council interim and been warned off. If I'm right, you may remember I did mention this would happen early on. Wealden will stoop to any device to undermine my rights and of course my case against them using red herrings left, right and centre.

I hope you've had a chance to look past the smokescreens at the salient points and would draw your attention to my letter dated 18 May 02 concerning the Legal Services Commission. I think I also emailed you on the subject, where the LSC had suggested approaching the Parliamentary Ombudsman. I now enclose copy correspondence from the LSC dated 23rd April, 8th & 17th May 02 confirming that one reason why funding had been refused was they believed I could make a fresh application for permission. The reasoning behind refusal completely undermines the need for the application in that the planning system as it stands could not provide me an independent hearing to take any application to its ultimate conclusion before an independent tribunal. I believe this fact coupled with the delays constitutes maladministration on a par with the original injustice I am seeking to put right.

Please also find enclosed copy of my letter of even date addressed to Chris Shepley the Chief Planning Inspector, together with attachments. Where I have offered Wealden the opportunity to put the matter right, I am offering Mr Shepley the same opportunity, failing which I believe the inadequacies of the Planning and Legal Funding systems to secure for me a/any right to a fair hearing by way of appeal to the High Court, should properly be a matter for investigation and report by the Parliamentary Ombudsman.

I am sending this letter by recorded delivery because I'm unsure if you have received correspondence sent by other means. I would welcome an opportunity of discussing the matter with you prior to lodging the form supplied by the Parliamentary Ombudsman, of which I enclose a draft for your approval and I look forward to hearing from you.

Yours sincerely Enclosures*



Nelson J Kruschandl – AFFECTED PERSON



Rt Hon Gregory Barker MP
House of Commons
Westminster
London SW1A 0AA 29 May 2002

Dear Mr Barker
WEALDEN DISTRICT COUNCIL
Further to my letter dated 18 May 2002, please find enclosed copy of my letter to Police Constable Crichton* dated 27th May 2002. Please also find enclosed copy of my letter to Councillor West* and Lord Irvine* dated 29th May 2002; David Phillips* dated 28th May 2002 and Sheelagh Douglas* dated 27th May 2002.

It appears this local authority are hell bent on doing everything they can to prevent me enjoying a reasonable or beneficial use of this historic building in blatant discrimination. I must assume the fact that only in recent years have I been granted British Citizenship, has not yet filtered through to Wealden's planning department or other members of this Council, from where a let up in the persecution was anticipated. I was born in Johannesburg, South Africa, and formerly a stateless person, which I guess was the start point for this Council's unhelpfulness and obstructive attitude toward my occupation of this historic building. The only difference between my case and the Wansdyke District Council* case enclosed, is that I am a white male.

As you know I tried to obtain funding to bring my case before a Court and advised the LSC and Lord Chancellor of the consequences should they not be forthcoming to remedy my inability to achieve funding under the present system, with the inevitable results as you can see from my letter to PC Crichton regarding the 181st visitation. Clearly, funding should have been granted to prevent the further abuses of authority and waste of the public purse, which it appears no Councillor in this Council is able to bring under control.

I will be much obliged if you could find a space in your busy schedule to look into the matters raised herein and look forward to hearing from you at your earliest opportunity. I confirm I am in a position to substantiate my claims.

Yours sincerely


Nelson J Kruschandl
Enclosures*

C.C. All Members WDC
GREG BARKER CLEANING UP
A government minister shocked a group of business officials when he carried a small dog into a meeting on, erm, a cushion. Energy minister Greg Barker was meeting delegates from power companies when he brought the dog into the session.

The pampered pooch is believed to be Barker's dachshund puppy, Otto. This is not the first time the dog has caused consternation in Whitehall, with civil servants having to clean up the mess after Otto took an unscheduled toilet break during a visit by the Columbian environment minister.

Otto's output is at least consistent with the remainder of DECC policy.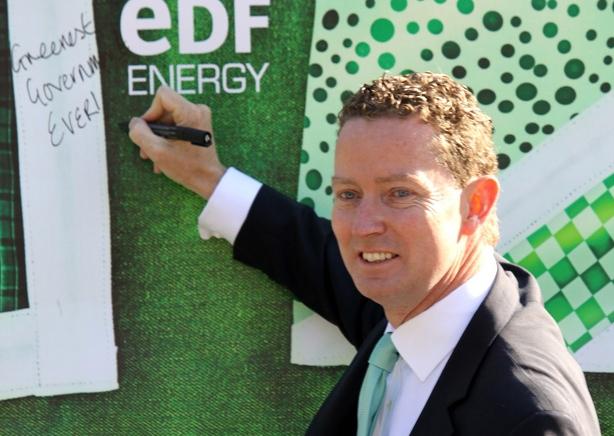 AFRICAN INTERESTS
UK green businesses have a "huge opportunity" to become partners of choice to emerging low carbon markets in East Africa, according to Energy and Climate Change minister Greg Barker. Barker last week led a trade mission to Ethiopia, Tanzania and Kenya accompanied by representatives of 20 companies, including wind, hydro, solar and geothermal energy developers, as well as financiers and engineers.

Clean Energy Investment news

Speaking from Addis Ababa, capital of Ethiopia, Barker told BusinessGreen the visit was inspired by a trip he had made to Kenya en route to last year's Durban climate change summit when he was "struck by the potential" for renewable energy in the region.

Kenya alone is looking to raise its 1.3GW of clean energy capacity to 18GW by 2030, boasts Africa's largest wind farm, the 300MW Lake Turkana project due to be completed in 2014, and has an estimated geothermal capacity between 7,000MWe and 10,000MWe concentrated in the Rift Valley.

Barker added that Ethiopia is one of the fastest growing economies in the world, averaging eight per cent to 10 per cent growth for each of the past 10 years, which helped increase UK exports to Ethiopia by 60 per cent last year.

It is thought to have 45,000MW hydroelectricity capacity, more than 10,000MW of wind and 5,000MW geothermal, but to date has tapped just over 2,000MW of green energy, although the government's current five year development plan envisages increasing the current power generation capacity to 10,000MW by 2015.

Meanwhile, both these countries and Tanzania have very low levels of grid connectivity, which has already seen companies making solar-powered lamps and generators enter the market.

"The opportunity is huge if you have a look at the size of the markets … for large scale renewables and distributed energy as well," Barker said.

"These countries have made a clear commitment to drive prosperity by harnessing renewable energy and low carbon growth. They now have an opportunity not to develop 20th century, fossil fuel dependent growth, but to make the leap beyond to a new, low carbon economy."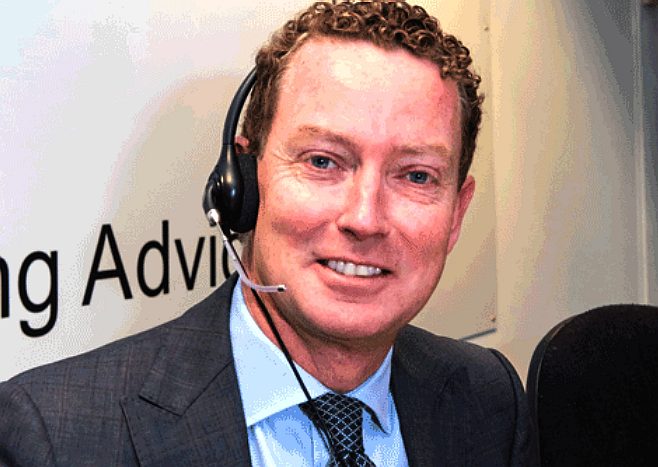 Barker added that the size of the delegation – it is the largest ever trade mission to East Africa – showed the government's ambition to develop export markets beyond the usual trading partners.

He said such emerging markets would be "crucial for UK growth" into a global low carbon goods and services market predicted to grow to $4tr by 2015.

"We want to use the UK's $4.5bn climate fund to leverage in UK private finance and investors to help countries fight climate change, but also bring value to UK plc," he said. "The size and the scope of the mission reflects the Prime Minister's instruction to all government departments that we are all responsible for driving growth."

Howard Johns, chief executive of Southern Solar, one of the delegate companies, said the drive for green growth in the three countries visited was "really inspirational".

"What comes across really clearly is there is a huge vision for low carbon growth," he told BusinessGreen. "They are really setting out to make green the key strand of their development."

David Watson, chief executive of sustainable investment firm Temporis Capital, added that while there were some challenges, the trade mission had "accelerated our business in Africa by light years".

"There's some work we need to do in terms of getting protection for large scale investment," he said. "Now we have to work out how to use the commitments these countries have made [to grow green energy] and leverage private capital."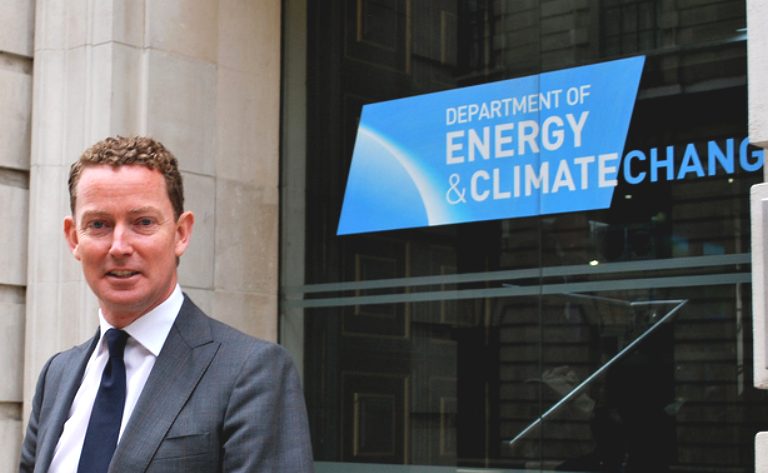 TRAVIS PERKINS
Greg Barker, the climate change minister was heckled and interrupted while making a speech at the Construction Products Association's annual lunch where he spoke about the Green Deal.

During the question and answer session climate minister Greg Barker mentioned builders' merchant Travis Perkins in the context of the Green Deal which prompted an audience member to shout "Travis Perkins are a fantastic business but they are the largest builders' merchant in the UK. What about the smaller builders' merchants?"

Greg Barker responded by saying that the Government wanted SMEs to get involved in the Green Deal. He had already endured a challenging introduction by CPA chairman Bill Bolsover who questioned whether the Green Deal would work. "All I would say is bring it on," he said. "The onus is on the private sector to come forward."
HISTORY
Gregory Leonard George "Greg" Barker (born 8 March 1966) is a British Conservative Party politician and the Member of Parliament (MP) for Bexhill and Battle. In May 2010 he was appointed Minister of State for Energy and Climate Change.

Early life

Born in Sussex, Barker was educated at Upper Beeding Primary School, Steyning Grammar School and Lancing, before going on to Royal Holloway, University of London, where he earned a BA (Hons) degree in History & Politics, and the London Business School.

He was a researcher at the Centre for Policy Studies in 1987, before joining Gerard Vivian Gray as an Equity Analyst in 1988. In 1990, he became the Director for International Pacific Securities. He was the Deputy Chairman of Hammersmith Conservative Association in 1993. From 1998, he was a Director of Daric plc, an advertising company.

Barker also developed strong links to the Russian oil companies, being Head of Communications at the Anglo Siberian Oil Company from 1998–2000 and also worked in Russia for the Sibneft Oil Group, owned by Roman Abramovich.

Parliamentary career

Barker was at first unsuccessful in his attempts to be elected to Parliament when he contested the safe Labour seat of Eccles, where he was defeated by Ian Stewart. Barker then became the Deputy Chairman of Tooting Conservative Association and an advisor to Conservative MP David Willetts.

In 2001, Barker became the MP for Bexhill and Battle after the retirement of the sitting Conservative MP, Charles Wardle. Barker's nomination by the Conservative Party was hotly debated when sitting MP and former Home Office Minister Charles Wardle accused Barker of being disingenuous about his business career and formally requesting Conservative Party Leader Iain Duncan Smith to investigate possible links between Barker and the infamous Russian billionaire Boris Berezovsky. Wardle supported Nigel Farage (who later became the leader of the United Kingdom Independence Party), but Barker won the safe seat by over 10,500 votes from Stephen Hardy of the Liberal Democrats. Close to Conservative leader David Cameron, Barker, in his capacity as Shadow Environment Secretary, accompanied Cameron on his trip to the Arctic Circle in April 2006 for a fact-finding mission on global warming.

In April 2011, Barker was filmed addressing an audience at the Moore School of Business at the University of South Carolina, during which he said of the Conservative-led British government: "We are making cuts that Margaret Thatcher, back in the 1980s, could only have dreamed of."

Barker was implicated in the 2009 MPs' expenses scandal for his purchase and sale of London flats; this led to widespread outrage from tax payers.

PERSONAL LIFE

Barker married Celeste Harrison, an heiress to the Charles Wells brewery fortune, in 1992. Following a diary report in The Observer, Barker confirmed he and his wife had separated, and on 26 October 2006 the British tabloid newspaper the Daily Mirror revealed that he had left his wife and children for a man. The paper backed the story by quoting his mother-in-law. The Sun reported that the man was an interior designer employed to oversee renovations on the Barkers' Peasmarsh family home. It was later revealed that Barker was divorcing his wife. The Independent on Sunday later reported that Barker has confirmed that he is a homosexual.

Barker's wealth is estimated at £3.9m. The question is did he acquire this wealth before entering politics, or during his terms in office? We believe that politicians should not be allowed to use their elected positions to influence their commercial investments, or should not be swayed politically by such investments. Politicians should be in politics to represent the people, not themselves.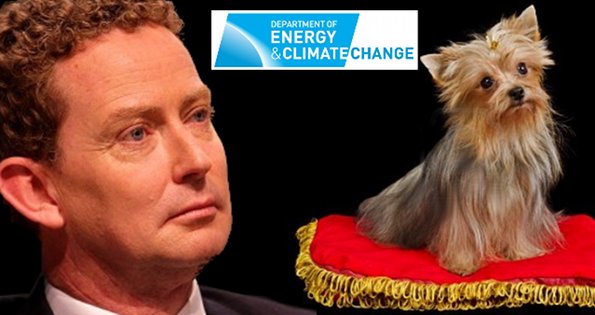 LINKS
The Eco Alliance clean energy investment green firms tap into african opportunity
http://www.guardian.co.uk/society/2012/dec/07/david-cameron-same-sex-weddings
http://politicalscrapbook.net/2012/03/greg-barker-dog-cushion-otto/
http://www.easy-greendeal.com/press/greg-barker-heckled-when-talking-green-deal.html
Energy-minister-greg-barker-david-cameron
http://www.theguardian.com/politics/2012/sep/12/energy-minister-greg-barker-david-cameron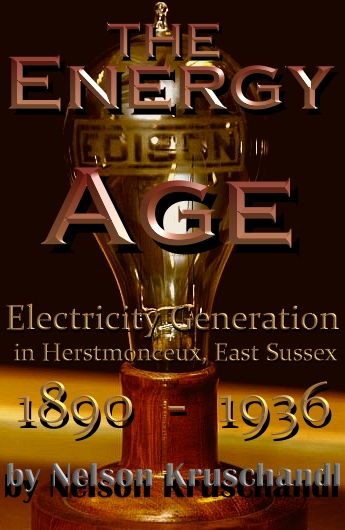 We take electricity for granted, but without these
pioneers we would not have lighting or computers.
Published by Lime Park Heritage Trust
(all proceeds go toward the restoration of this monument)
CAROLINE ANSELL - CHARLES CLARKE - CHARLES HENDRY - CHRIS GRAYLING - DAVID BLUNKETT - DAVID CAMERON
DAVID MILIBAND - ERIC PICKLES - GEOFFREY JOHNSON-SMITH - GEORGE OSBORNE - GORDON BROWN - GREG CLARK
GREGORY BARKER - JACK STRAW - JOHN GUMMER - JOHN PRESCOTT - KENNETH CLARKE - KIM HOWELLS DR
MARGARET BECKETT - MARGARET THATCHER - NICK CLEGG - NORMAN BAKER - NUS GHANI - PATRICIA HEWITT
PHILIP DUNNE - PHILIP HAMMOND - SAJID JAVID - STEPHEN LLOYD - TERESA MAY - TESSA JOWELL - TONY BLAIR - VINCE CABLE
WE ACCEPT NO RESPONSIBILITY FOR THE ACCURACY OF ANY FEATURED LINKS
This site is protected under Article10 of the European Convention on Human Rights and Fundamental Freedoms.
FAIR USE NOTICE
This site contains copyrighted material the use of which has not always been specifically authorized by the copyright owner. We are making such material available in our efforts to advance understanding of environmental, political, human rights, economic, scientific, and social justice issues, etc. We believe this constitutes a 'fair use' of any such copyrighted material as provided for in section 107 of the US Copyright Law. In accordance with Title 17 U.S.C. Section 107, the material on this site is distributed without profit to those who have expressed a prior interest in receiving the included information for research and educational purposes.