GREG CLARK - Well done on the NPPF


Gregory David Clark (born 28 August 1967) is a British Conservative Party politician who has been the Member of Parliament (MP) for Royal Tunbridge Wells since 2005. Clark is currently Financial Secretary to the Treasury and the minister responsible for cities policy. Until 5 September 2012 he was a Minister of State in the Department for Communities and Local Government, with responsibility for overseeing decentralisation, a key policy of the Liberal-Conservative coalition. He is described as an "economically liberal Conservative with a social conscience".

Greg Clark was born in Middlesbrough and attended the local South Bank Comprehensive School. His father and grandfather were milkmen running the family business John Clark and Sons, while his mother worked at Sainsburys.

Clark read Economics at Magdalene College, Cambridge. He joined the Social Democratic Party, whilst at Cambridge, and an executive member of its student wing, Social Democrat Youth and Students (SDYS). He then studied at the London School of Economics, where he was awarded his PhD.


Career

Clark first worked as a business consultant before becoming special advisor to the Secretary of State for Trade and Industry Ian Lang between 1996 and 1997. Subsequently, he was appointed the BBC's Controller, Commercial Policy and was Director of Policy for the Conservative Party from 2001 until his election to parliament in 2005. Between 2002 and 2005 he was also a councillor on Westminster City Council serving as Cabinet Member for Leisure and Lifelong Learning.

NATIONAL PLANNING POLICY FRAMEWORK

Member of Parliament

He was elected at the 2005 general election for the parliamentary constituency of Royal Tunbridge Wells after Archie Norman stood down as the MP. He was elected with a majority of 9,988 and made his maiden speech on 9 June 2005, in which he spoke of the (then) forthcoming 400th anniversary of Dudley, Lord North's discovery of the Chalybeate spring and the foundation of Royal Tunbridge Wells, a town to which the royal prefix was added in 1909 by King Edward VII. He also noted with pride that Royal Tunbridge Wells had elected the country's first Jewish Member of Parliament. In August 2012 he won a major battle in his home seat to address shortcomings in mental health services for children.


Shadow Cabinet

Clark was appointed to the front bench in a minor reshuffle in November 2006 by David Cameron, becoming Shadow Minister for Charities, Voluntary Bodies and Social Enterprise. Shortly after his appointment he made headlines by saying the Conservative party needed to pay less attention to the social thinking of Winston Churchill, and more to that of columnist on The Guardian, Polly Toynbee. In October 2008, Clark was promoted to the Shadow Cabinet, shadowing the new government position of Secretary of State for Energy and Climate Change.


Minister of State for Decentralisation

Clark was appointed a Minister of State in the Department for Communities and Local Government from May 2010, with responsibility for overseeing decentralisation, a key policy of the Liberal-Conservative coalition. In this role he called for the Churches and other faith communities to send him their ideas for new social innovations for all, and made a major speech on "turning government upside down" jointly to the think tanks Centre Forum and Policy Exchange. He was accused of hypocrisy, having staunchly opposed house-building while in opposition, while threatening to impose it as a government minister. However, since announcing the NPPF he has been praised by heritage NGOs and Simon Jenkins of the National Trust. His post as Minister for Cities also makes him a Minister at the Department of Business.

From July 2011, he was responsible for cities policy since July 2011 as Minister for Cities. In this role he tried to promote the urban economies of the North, West and Midlands.

Participating in The Sun Jobs Roadshow in Birmingham in May 2012, he praised the Prince's Trust in the West Midlands as an example of the practical way that growth is secured by 'new firms being launched or existing one staking on new staff'.


Financial Secretary to the Treasury

In a cabinet reshuffle in September 2012, Clark was appointed Financial Secretary to the Treasury, while retaining the ministerial brief responsible for cities policy.


Personal life

He and his wife Helen have three children. They live in Royal Tunbridge Wells.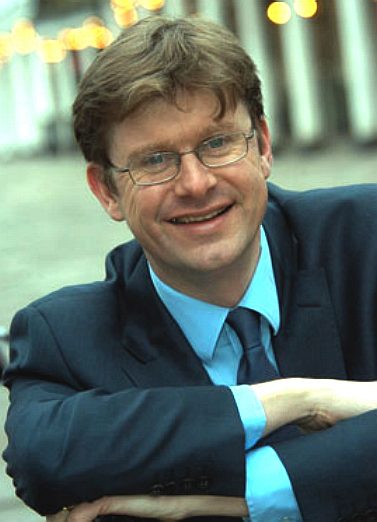 ROLLING STOCKS OF AFFORDABLE LAND - EXTRACT: Draft National Planning Policy Framework
"The purpose of planning is to help achieve sustainable development.

Sustainable means ensuring that better lives for ourselves don't mean worse lives for future generations.
Development means growth. We must accommodate the new ways by which we will earn our living in a competitive world. We must house a rising population, which is living longer and wants to make new choices. We must respond to the changes that new technologies offer us. Our lives, and the places in which we live them, can be better, but they will certainly be worse if things stagnate.

Sustainable development is about change for the better, and not only in our built environment.
Our natural environment is essential to our wellbeing, and it can be better looked after than it has been. Habitats that have been degraded can be restored. Species that have been isolated can be reconnected. Green belt land that has been depleted of diversity can be refilled by nature – and opened to people to experience it, to the benefit of body and soul.

Our historic environment – buildings, landscapes, towns and villages – can better be cherished if their spirit of place thrives, rather than withers.

Our standards of design can be so much higher. We are a nation renowned worldwide for creative excellence, yet, at home, confidence in development itself has been eroded by the too frequent experience of mediocrity.
So sustainable development is about positive growth – making economic, environmental and social progress for this and future generations.

The planning system is about helping to make this happen.

Development that is sustainable should go ahead, without delay - a presumption in favour of sustainable development that is the basis for every plan, and every decision. This framework sets out clearly what could make a proposed plan or development unsustainable.

In order to fulfil its purpose of helping achieve sustainable development, planning must not simply be about scrutiny. Planning must be a creative exercise in finding ways to enhance and improve the places in which we live our lives."
Rt Hon Greg Clark MP
Minister for Planning
July 2011
LINKS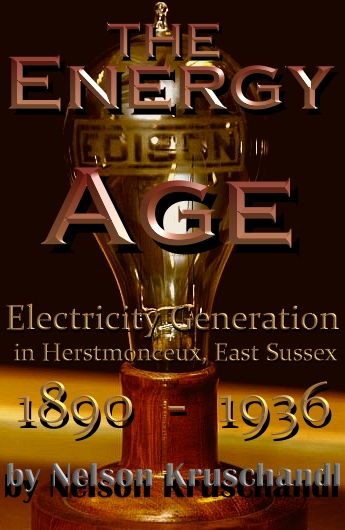 We take electricity for granted, but without these
pioneers we would not have lighting or computers.
Published by Lime Park Heritage Trust
(all proceeds go toward the restoration of this monument)
CAROLINE ANSELL - CHARLES CLARKE - CHARLES HENDRY - CHRIS GRAYLING - DAVID BLUNKETT - DAVID CAMERON
DAVID MILIBAND - ERIC PICKLES - GEOFFREY JOHNSON-SMITH - GEORGE OSBORNE - GORDON BROWN - GREG CLARK
GREGORY BARKER - JACK STRAW - JOHN GUMMER - JOHN PRESCOTT - KENNETH CLARKE - KIM HOWELLS DR
MARGARET BECKETT - MARGARET THATCHER - NICK CLEGG - NORMAN BAKER - NUS GHANI - PATRICIA HEWITT
PHILIP DUNNE - PHILIP HAMMOND - SAJID JAVID - STEPHEN LLOYD - TERESA MAY - TESSA JOWELL - TONY BLAIR - VINCE CABLE
WE ACCEPT NO RESPONSIBILITY FOR THE ACCURACY OF ANY FEATURED LINKS
This site is protected under Article10 of the European Convention on Human Rights and Fundamental Freedoms.
FAIR USE NOTICE
This site contains copyrighted material the use of which has not always been specifically authorized by the copyright owner. We are making such material available in our efforts to advance understanding of environmental, political, human rights, economic, scientific, and social justice issues, etc. We believe this constitutes a 'fair use' of any such copyrighted material as provided for in section 107 of the US Copyright Law. In accordance with Title 17 U.S.C. Section 107, the material on this site is distributed without profit to those who have expressed a prior interest in receiving the included information for research and educational purposes.