Cs - Conservative
Looking at her website, it appears that Ms Ghani has asked questions about rail transport and fly tipping. Both are important, where effective recycling cannot be achieved with illegal waste disposal. Transport too is important from the point of view of climate change. We need low carbon transport if we are to meet the targets we have agreed with the United Nations.
But, what about affordable housing and the rent trap that so many of Wealden's young families are facing?
In the recent past the Rt Hon Sajid Javid has looked into flat packs as a means to secure viable low cost housing, but nobody seems to have tackled the land issue, despite the fact that a solution had been tabled by Utopia Tristar Partners (UTP) more than two years ago (2014), a not for profit group that advises on methods of implementation.
According to UTP associate Cherry Homes, one solution might be to waive the application fees for affordable housing, to be paid once a permission has been granted and the home built. This would enable not for profit groups, or Wealden themselves, to apply for permission for affordable units on land they have identified as their rolling stock for that purpose.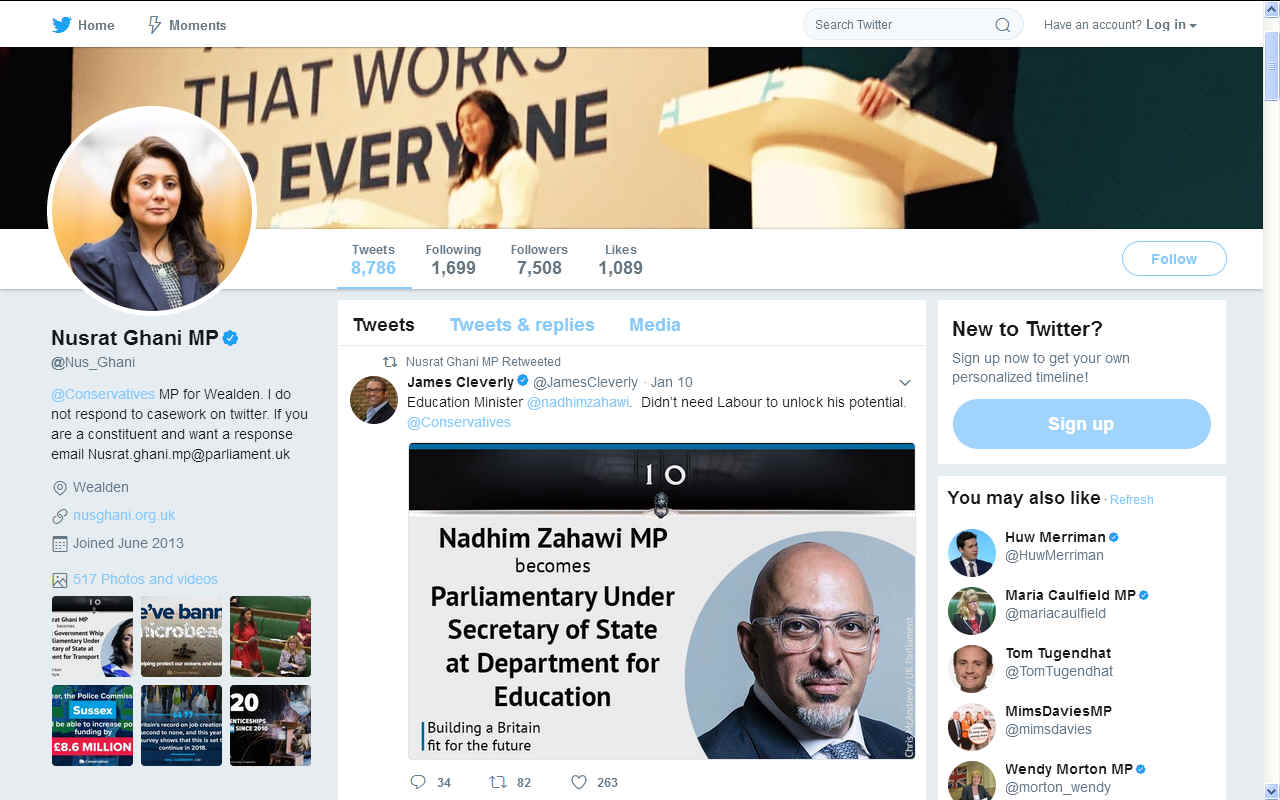 What about the homeless in Wealden?
The problem here is that many councillors and officers of councils work closely with property developers and landowners and would not want to "in-effect" devalue the land of a friend, where those friends would much rather build large expensive house to cater for the London rich and landlords who can profit from higher rents, than they could achieve with affordable units.
In some cases the profits from developers like Persimmon Homes, is being said to be obscene by some but is certainly capitalism at its worst and is considered to be unsustainable wealth creation in a world where we are looking to build a Circular Economy.
This is not so much a social issue as breaking the wealth cycle for the established investors, maybe where profits should be channeled back to social housing schemes. Being largely Conservative, many party noses could be put out of joint by changing tack - and MPs that did so may not be welcome in the fold for much longer. This is of course speculation based on snapshots of Parish councils in the Wealden area and the specific allegation concerning Ian Kay, a former planning officer at Wealden who broke the rules and gave commentary on his father-in-laws (FIL) application on Sandcastles in Pevensey Bay, where his FIL was a builder.
What about sustainable housing in terms of energy self-sufficiency?
As we understand it Wealden District Council have secured very few truly affordable houses, if any, in their geographical area. They have though granted consents for many expensive homes that appear not to have micro generation as a feature. Is this part of Theresa May's Climate Action Plan?
What about the energy infrastructure for electric vehicles such as charging points?
If we are to achieve zero carbon transport by 2030, should we not be installing EV service stations, or at least securing charging points for electrics at existing stations.
What about plastic in our oceans and effective recycling in Wealden?
To be fair Wealden has a pretty good record when it comes to recycling waste, but what special measure are in place to make sure that plastics, especially single use plastics, are properly disposed of and 100% recycled. Plastic waste from the land enters our oceans because it is not recycled as carefully as metals where copper and aluminium have a far higher value. Wealden is of course cut off from the sea, but that does not mean that plastic from the area will not travel.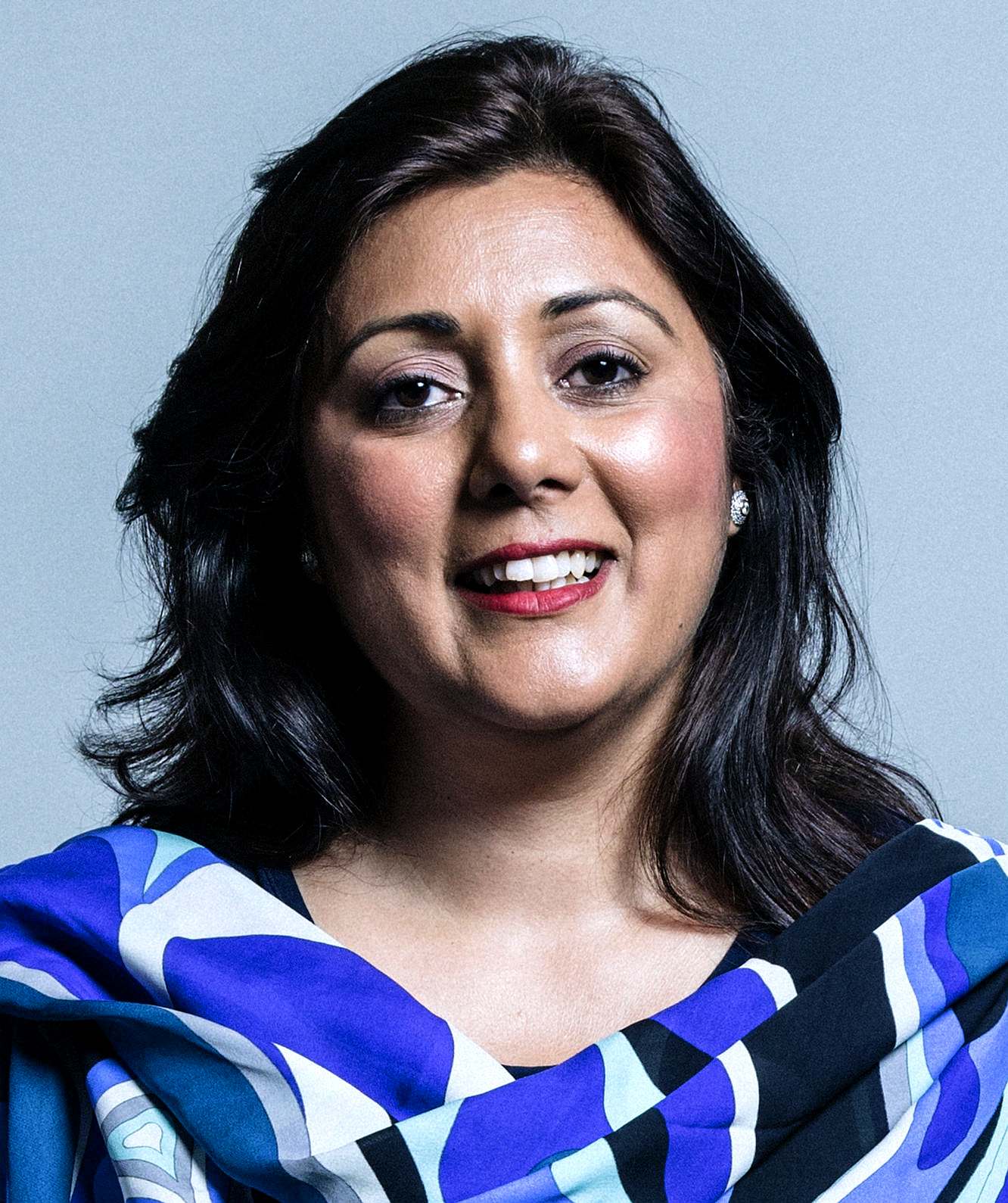 ABOUT NUS GHANI
Like all constituencies, Wealden only has one MP. Ms Ghani says that she will do her best for all constituents so please do not hesitate to contact her with any queries or concerns.

Nusrat Munir Ul-Ghani (born 1 September 1972) is a Pakistani-British Conservative Party politician who is the Member of Parliament (MP) for Wealden in East Sussex.

Ghani's selection in December 2013 was at an open primary in which anyone listed on the electoral register in Wealden was eligible to attend and vote for their preferred candidate. The primary attracted nearly 400 residents from around the constituency. The sitting MP, Charles Hendry, had announced his retirement at the next election.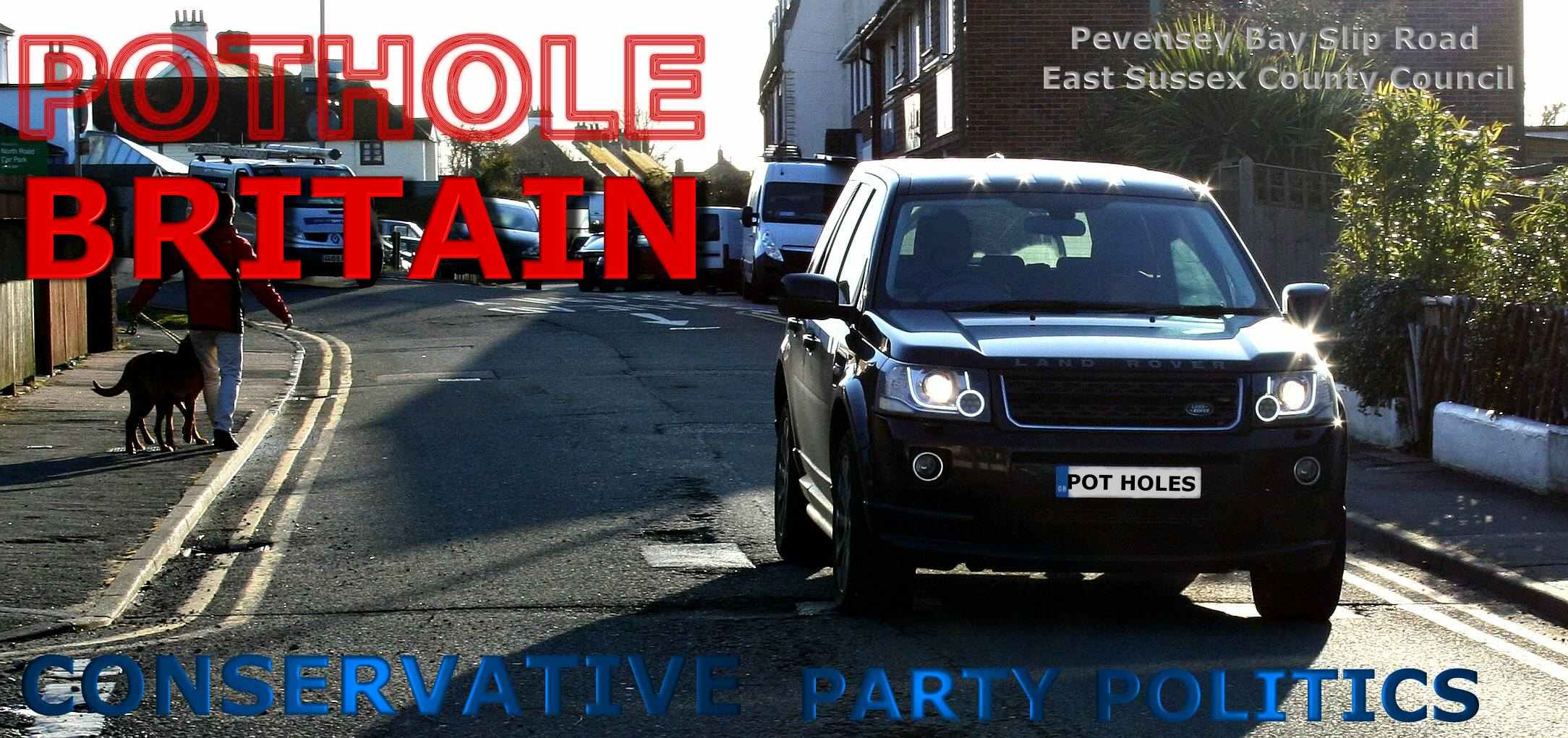 PEPPER ALLEY - You'd have a job to avoid any pedestrian who had tripped over one of these potholes, especially where this is a two lane road during the rush hour traffic. But what happens if your suspension collapses and causes your car to slew into the other lane or even mount the pavement. The Government and councils are putting lives at risk by failing to provide us with roads to a reasonable standard. It is criminal negligence, with thousands of motorists coming a cropper in repair bills to their injured motor cars.
In the 2015 general election Nus Ghani became the first female MP to hold the seat of Wealden in East Sussex. She was elected with a majority of 22,967. In July 2015, she was appointed as a member of the Home Affairs Select Committee.

In the 2017 general election Nus Ghani won 61.2% of the votes in Wealden, increasing her majority to 23,628. In July 2017, Ghani was promoted to Parliamentary Private Secretary at the Home Office.

Ghani was involved in producing reports on a number of different issues covering home affairs, security, hate crime, policing and immigration.

In 2016 Ghani worked with Barnardo's, the UK's oldest children's charity to undertake an independent inquiry tackling harmful child sexual behaviour.

In 2017, Ghani was promoted to Chair the Government's Apprenticeship Diversity Champions Network.

She accused Sir John Sawers, ex-MI6 chief, of providing only "gloom and doom" about Brexit.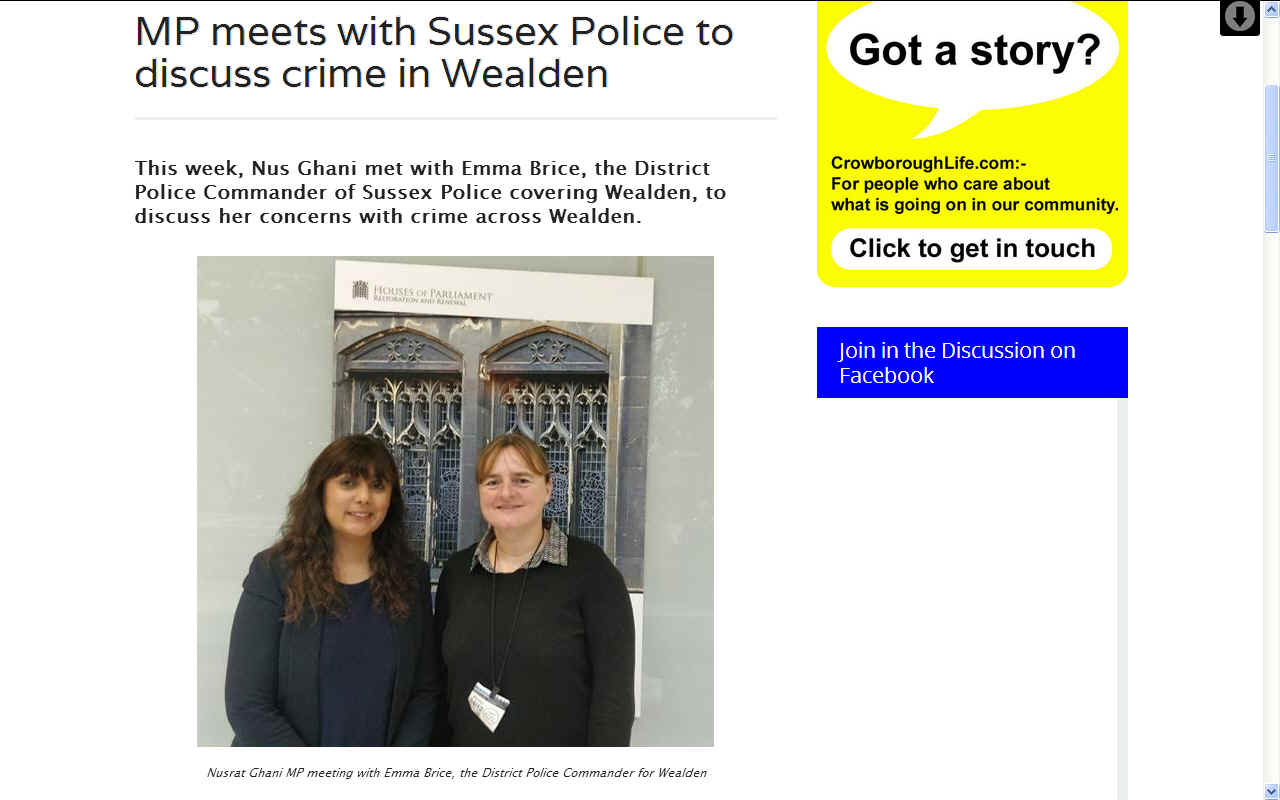 PETITION - Okay, so that is domestic crime, but what about planning crimes, such as the 39 complaints of such a serious nature that The Lord Newton felt he had to refer the matter to Sussex Police? He may as well have referred the allegations to Mickey Mouse! Was Emma Brice a police officer in 1997. There is no statutory limitation on fraud. So, what about it Emma, would you investigate your own force, or would you refer such matters to the Attorney General?
CROWBOROUGH LIFE DECEMBER 2017 - MP meets Sussex Police to discuss crime in Wealden

This week, Nus Ghani met with Emma Brice, the District Police Commander of Sussex Police covering Wealden, to discuss her concerns with crime across Wealden.

The issue of crimes, specifically, targeting elderly and vulnerable people is something that Nus has raised repeatedly in Parliament. As former Chair of the All-Party Parliamentary Group (APPG) on Ageing and Older People, she launched a unique consultation, in conjunction with the Sussex Police, on crime and community safety with respect to elderly people. As a member of the Home Affairs Select Committee, Nus called on the Government to prioritise elder abuse alongside child abuse.

However, increasingly crime is online and centred around fraud and scams. Sussex Police produce a "Little Book of Big Scams", designed to make people aware of the many types of scams that fraudsters use to con them out of their money. Sussex Police are actively working to increase awareness of internet crime, and Nus is committed to supporting them in their goal through her work assisting constituents at surgeries and across Wealden.

Nus has also long campaigned on the prevention of sexual abuse and domestic violence, including as a former office on the APPG on Domestic Violence, and raised these concerns again with Sussex Police, to talk about what they are doing across Wealden to stamp out these horrific crimes.

Nus also received assurances that recent high profile cases, such as the chemicals at the Bellbrook Industrial Estate in Uckfield have been dealt with, and that while concerns are understandable, the relevant authorities responded timely and efficiently.

Commenting on the meeting, Nus Ghani said:

Sussex Police play a vital role in our communities across Wealden, and was good to meet with Emma Brice to discuss the concerns of my constituents.

Crime is naturally one of the issues I am most contacted about, and so to receive assurances from the District Commander that crime remains low is very welcome.

I would continue to urge all my constituents to report any crimes they have been witness to. Only with accurate reporting can the police allocate resources to Wealden appropriately.

Contact details for Emma Brice:

Email: emma.brice@sussex.pnn.police.uk
Twitter: https://twitter.com/chiefinspemma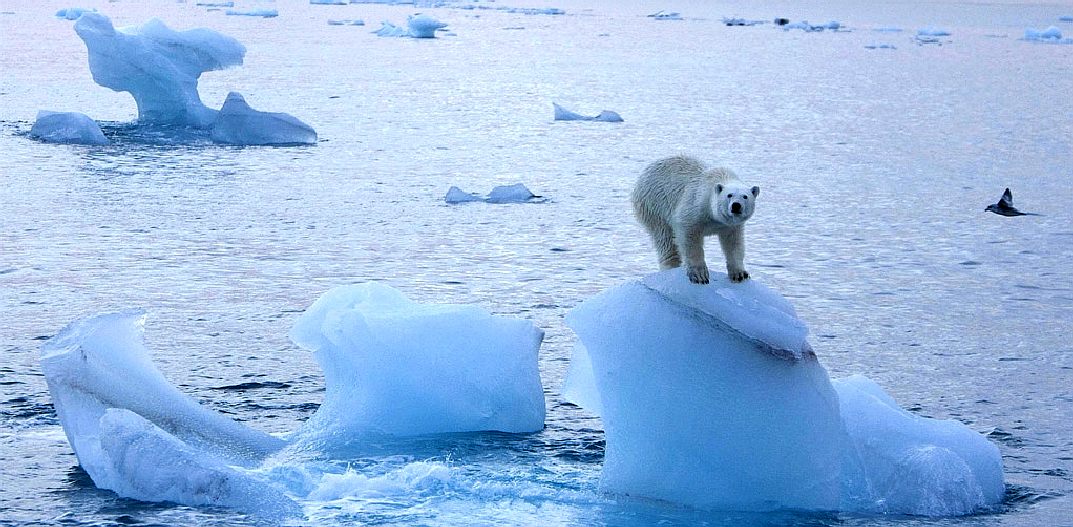 UN AGENDAS - With Blue Growth and the Climate Change Act 2008 firmly in the political map, we wonder how the Wealden MP might face the challenges ahead.
Julienne Stroeve, a climate scientist at the National Snow and Ice Data Center in Boulder, Colorado, told Sputnik News about the changes taking place in the Arctic Ocean and what exactly this bodes for us in the foreseeable future.

"The changes are the largest in the summertime, but they are actually happening during all months of the year. I think the key things we really need to understand is, first, the natural climate variability and, second, changes caused by increased human activity. At the current rate of carbon emissions of about 35 to 40 gigatons a year, we are estimating that the Arctic could become ice-free within the next 20 years," Dr. Stroeve said. "What we need to do [to avoid this] is to pressure the governments to move off the path of fossil-based economy to the use of more reusable energy. It is essential to mitigate [the impact of global warming]," she emphasized.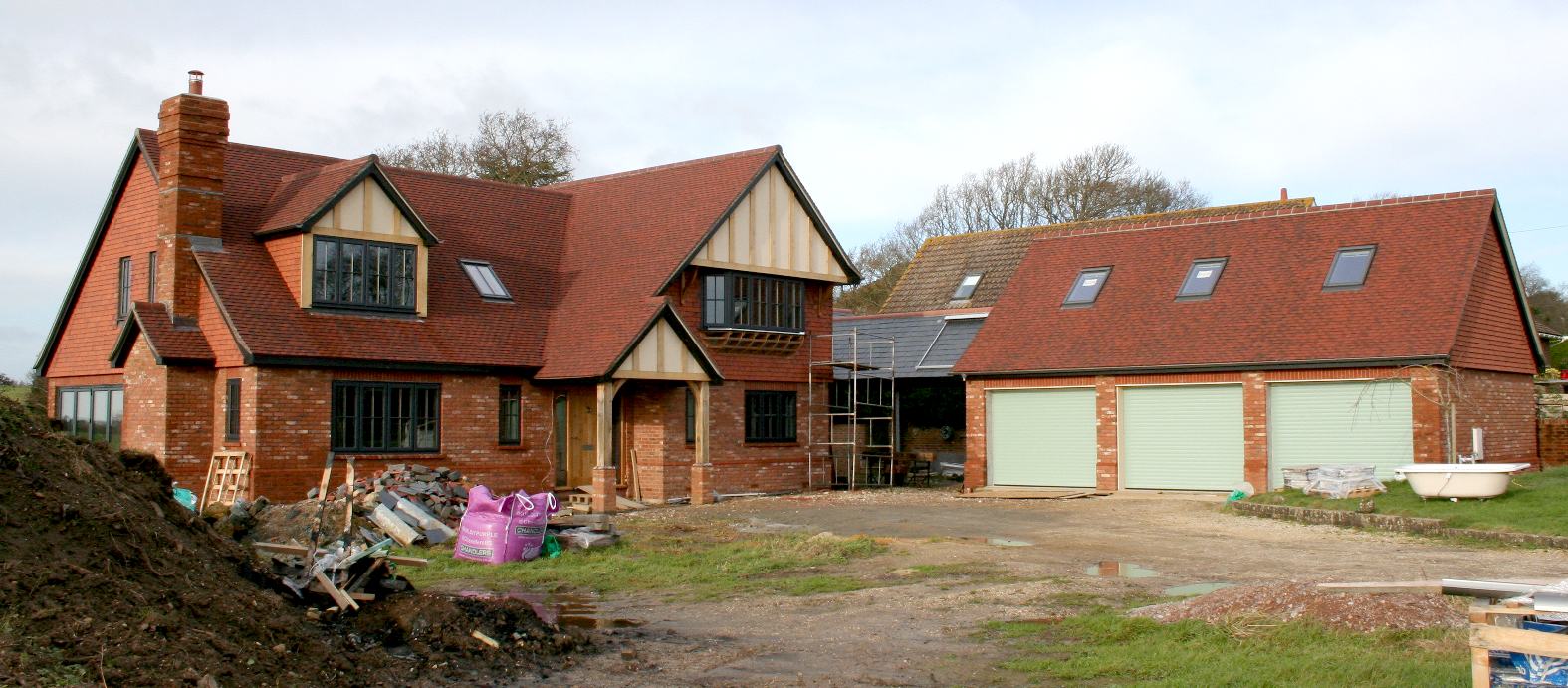 WEALDEN'S NEW BUILDS - What a lovely house, large and brimming with expensive traditional features for wealthy retired bankers and the like. Yes, that is three garages you can see. But where are the sustainable energy features? Another missed opportunity and we wonder what the incentive was to allow this development to proceed. Wealden appear to be talking the talk, but not walking the talk. This is a house in Church Road, Herstmonceux that was still being built in December 2017. Next door there are two more large house also new-build fro m 2016 and also devoid of any micro generation features. This is a pattern. If this is what is happening all over Wealden we are in serious climate trouble and heading for an economic meltdown as well as a global warming inferno.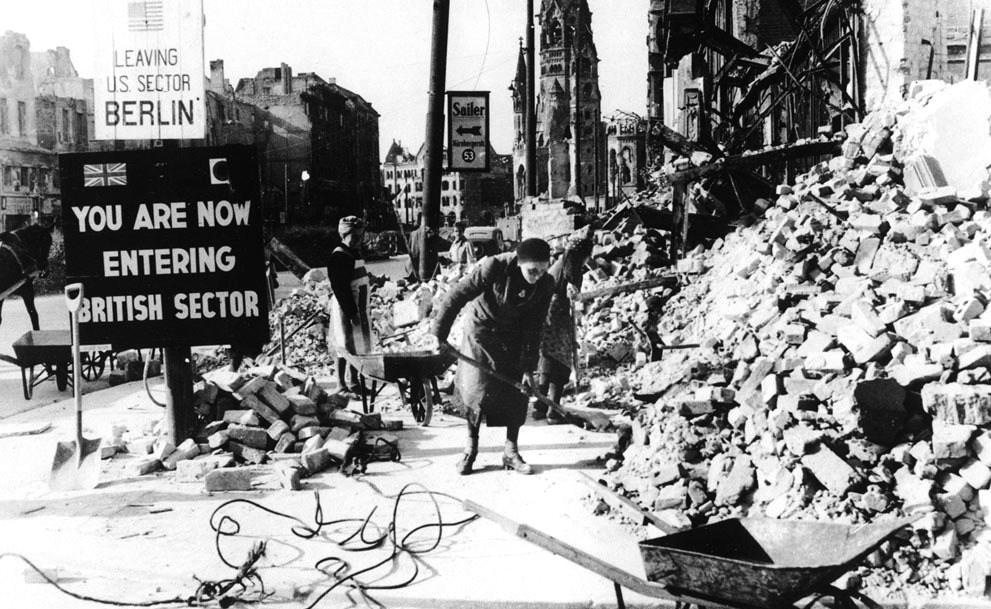 LET'S BUILD A BETTER BRITAIN - There is an acute shortage of affordable houses in the Wealden district. After the Second World War there were 2 billion people on planet earth. Millions were killed during the fighting but still when peace came there were no houses for our returning war heroes. Instead, there were slums. Sir Winston Churchill embarked on a rapid building spree to try to cure the problem but neither this famous Prime Minister, not any that followed, could keep up with the demand. Hardly surprising since we are now at 7 billion on our beautiful Blue Planet. The planners at Wealden are prone to empire building rather than providing low cost housing for families starting out in life. This agenda should change if we are not to continue contributing to climate change, where the 2008 Act is clear as to what the United Kingdom should be aiming for by 2050.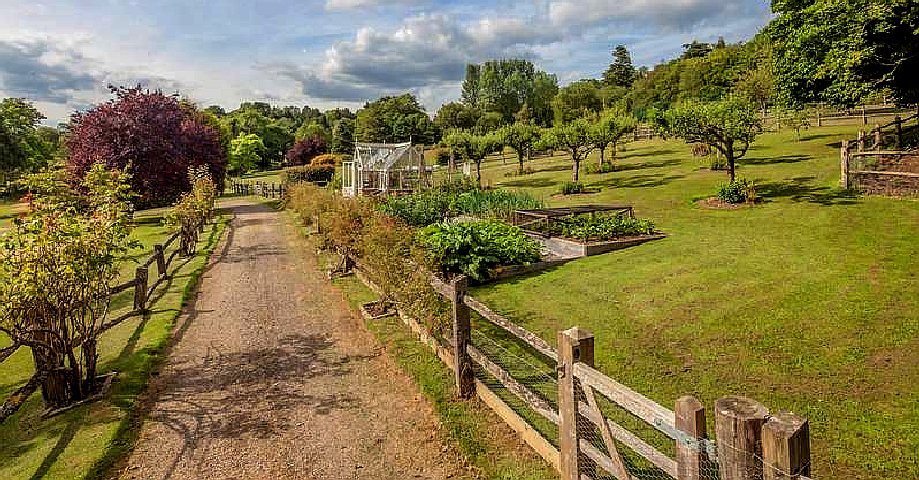 CONTACTS

Rt Hon Nus Ghani MP
House of Commons
London, SW1A 0AA

Tel: 0207 219 4619
Web:
Email: nusrat.ghani.mp@parliament.uk
Twitter Nus_Ghani
Facebook Nus Ghani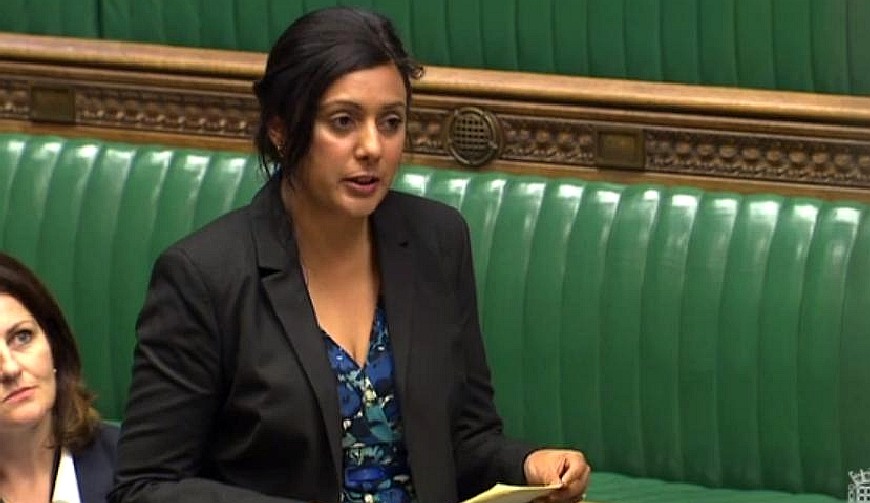 NUS GHANI LINKS
Email: nusrat.ghani.mp@parliament.uk
https://en.wikipedia.org/wiki/Nus_Ghani
https://twitter.com/nus_ghani
https://www.facebook.com/NusGhani
CAROLINE ANSELL - CAROLINE LUCAS - CHARLES CLARKE - CHARLES HENDRY - CHRIS GRAYLING - DAVID BLUNKETT
DAVID CAMERON - DAVID MILIBAND - ERIC PICKLES - GEOFFREY JOHNSON-SMITH - GEORGE OSBORNE - GORDON BROWN
GREG CLARK - GREGORY BARKER - HUW MERRIMAN - JACK STRAW - JOHN GUMMER - JOHN PRESCOTT - KENNETH CLARKE
KIM HOWELLS DR - MARGARET BECKETT - MARGARET THATCHER - MARIA CAULFIELD - NICK CLEGG - NORMAN BAKER
NUS GHANI - PATRICIA HEWITT - PHILIP DUNNE - PHILIP HAMMOND - SAJID JAVID - STEPHEN LLOYD - TERESA MAY
TESSA JOWELL - TONY BLAIR - VINCE CABLE
THE GUARDIAN - Ex MI6 chief Sir John Sawers tells of the sorry state the UK will be in after the divorce with the EU that is popularly referred to as Brexit. According to Sir John, we will suffer a lack of confidence, with the value of the pound already down by 15% as negotiations continue.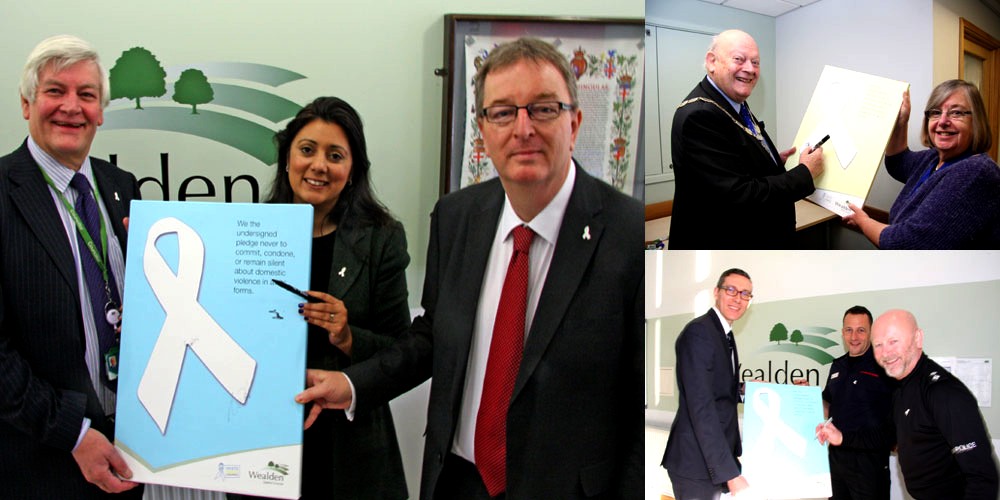 CROWBOROUGH LIFE NOV 25 2016 - A Pledge to Speak-out against Domestic Violence. Today on White Ribbon Day Nus Ghani MP and other senior figures in public service in the Weaden district signed a pledge to oppose domestic violence in all its forms today.

Front line staff in the Council's services have received training in how identify domestic abuse and encourage people not to tolerate it. The Council is also planning a number of campaigns to raise awareness about the issue in the wider Wealden communities.

Councillor Claire Dowling, Cabinet Member for Public Health and Community Safety, said:

Domestic violence and sexual violence affects men, women and children, but particularly women and girls. It is a problem which affects everyone.

I am sorry to say that we have seen a steady rise in the number of domestic abuse crimes in Wealden over the past four years. They have risen from 315 in 2012/13 to 580 in 2015/16.

Increased awareness has led to better reporting of these crimes but, as by definition, so much domestic abuse takes place behind closed doors, it is difficult to gauge the full extent of this problem.

We hope by encouraging everyone, including men and boys, to become more aware, we can create a safer, fairer climate in our homes. Domestic abuse is also a critical cause of homelessness, accounting for between 5-8% of all homeless applications in Wealden during the past two years.

Domestic abuse is not just violence. It can involve many kinds of controlling behaviour including physical and sexual intimidation, as well as economic and emotional abuse. In many cases people are unaware they are the abuser. Self-awareness is so important. We hope through the White Ribbon campaign we can raise this as an issue more and more people will be willing to talk about.

A number of senior figures in Wealden District Council, including the Chairman, Councillor Chris Hardy, and the Leader, Councillor Bob Standley, have volunteered to become White Ribbon ambassadors.

East Sussex Fire & Rescue Services Borough Commander Tony McCord and Inspector Tony Wakefield of Wealden's Neighbourhood Policing Team also made a pledge today on White Ribbon Day.

Wealden District Council has been awarded White Ribbon Status and at the Full Council meeting earlier this week, Councillors were encouraged to sign the pledge to their opposition to domestic violence.

Where domestic abuse is an issue, members of the public should contact Sussex Police on 999, if it is an emergency, otherwise use 101.

A new website, The Portal and a freephone number 0300 323 9985, has been set up to provide advice and support to people suffering domestic violence in East Sussex.

Refuge provides a 24 hours emergency hotline on 0808 2000 247. The Council also provides a Sanctuary Scheme which provides an alternative to relocation through enhanced security measures to an existing home. Contact the Council on 01323 443380.

You can also make your own pledge against domestic violence at the White Ribbon Campaign's website www.whiteribboncampaign.co.uk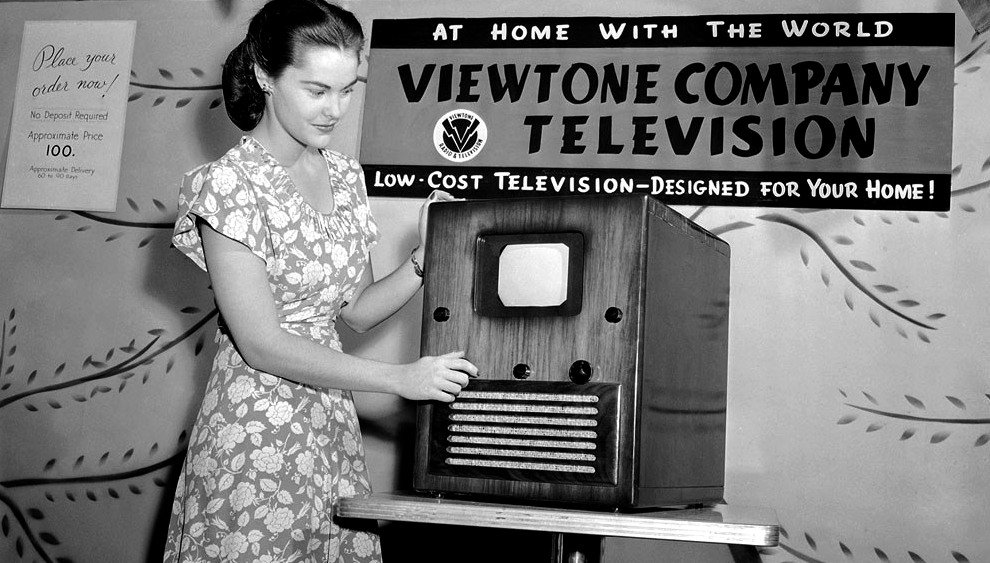 Dick Angel - Jo Bentley - John Blake - Bob Bowdler - Don Broadbent - Norman Buck - Raymond Cade - John Carvey - Lin Clark
Nicholas Collinson - Nigel Coltman - Ronald Cussons - Barby Dashwood-Morris - Dianne Dear - Phil Dixon - Pam Doodes
Claire Dowling - Jan Dunk - Louise Eastwood - Philip Ede - Helen Firth - Jonica Fox - Roy Galley - Richard Grocock - Chris Hardy
Steve Harms - Jim Hollins - Peter Holloway - Johanna Howell - Toby Illingworth - Stephen Isted - David Larkin - Andy Long - Michael Lunn
Barry Marlowe - Nigel McKeeman - Huw Merriman - Rowena Moore - Kay Moss - Douglas Murray - Ann Newton - Ken Ogden
Amanda O'Rawe - Charles R Peck - Diane Phillips - Mark Pinkney - Major Antony Quin RM - Ronald Reed - Dr. Brian Redman
Carol Reynolds - Greg Rose - Peter Roundell - William Rutherford - Daniel Shing - Oi Lin Shing - Raymond Shing - Stephen Shing
Robert Standley - Susan Stedman - Bill Tooley - Jeanette Towey - Stuart Towner - Chriss Triandafyllou - Peter Waldock
Neil Waller - David Watts - Mark Weaver -Graham Wells - David White - John Wilton