PHILLIP HAMMOND


Philip Hammond MP (born 4 December 1955) is a British Conservative Party politician. He is Secretary of State for Defence in the Coalition government led by David Cameron, having succeeded Liam Fox on 14 October 2011.[2] He was Secretary of State for Transport from 13 May 2010, when he was appointed as a Privy Counsellor. He is the Member of Parliament (MP) for Runnymede and Weybridge.


Early life

Philip Hammond was born in Epping, Essex, the son of a civil engineer. He first attended Brookfield Junior School, Shenfield School (now Shenfield High School) in Brentwood, Essex, and University College, Oxford, where he gained a degree in Philosophy, Politics, and Economics.

Hammond joined the medical equipment manufacturers Speywood Laboratories Ltd in 1977, becoming a director of Speywood Medical Limited in 1981. In 1982, an automatic electrocardiograph electrode manufacturing plant figured among his notable achievements. He left in 1983 and, from 1984, served as a director in Castlemead Ltd. From 1993 to 1995, he was a partner in CMA Consultants and, from 1994, a director in Castlemead Homes. He had many business interests including house building and property, manufacturing, healthcare, and oil and gas. He undertook various consulting assignments in Latin America for the World Bank in Washington, D.C., and was a consultant to the government of Malawi from 1995 until his election to Parliament.


Member of Parliament

Hammond was the chairman of the Lewisham East Conservative Association for seven years from 1989 and contested the 1994 Newham North East by-election caused by the death of the sitting Labour Ron Leighton, losing to Labour's Stephen Timms by 11,818 votes. He was elected to the House of Commons at the 1997 General Election for the new Surrey seat of Runnymede and Weybridge. He won the seat with a majority of 9,875 and has remained the MP there since. He made his maiden speech on 17 June 1997.

In 2009 it emerged that Hammond had claimed just £8 short of the maximum allowance for a second home in London from 2007 to 2008 even though he lived in the commuter belt town of Woking. As a result of the criticism Hammond said he would pay back any profit on the future sale of his second home to the public purse.


Shadow Cabinet

In Parliament he served on the environment, transport and the regions select committee from 1997 until he was promoted to the front bench by William Hague in 1998 as a spokesman on health. He was moved to become a spokesman on trade and industry by Iain Duncan Smith in 2001, moving to speak on the Office of the Deputy Prime Minister's responsibilities by Michael Howard in 2003. Mr Howard promoted Hammond to the shadow cabinet following the 2005 general election as the Shadow Chief Secretary to the Treasury. Following the election of David Cameron later in 2005, he became the Shadow Secretary of State for Work and Pensions. He was moved back to the role of Shadow Chief Secretary to the Treasury in David Cameron's reshuffle following Gordon Brown's accession to the premiership.

Cabinet

Secretary of State for Transport

Hammond was appointed Secretary of State for Transport following the creation of the coalition government on 12 May 2010, a position he held until 14 October 2011. On 28 September 2011, he announced that the government would conduct a consultation later in the year on raising the speed limit on motorways from 70 mph to 80 mph, with a view to introducing the new limit in 2013.


Secretary of State for Defence

Hammond became Secretary of State for Defence on 14 October 2011 when the Rt. Hon. Dr Liam Fox resigned.

In December 2011, he announced that women were to be allowed to serve on Royal Navy submarines. The first women officers will begin serving on Vanguard class submarines in late 2013. They will be followed by female ratings in 2015, when women should also begin serving on the new Astute class submarine. It was also confirmed that the cost of the Libyan operations was £212m – less than was estimated, including £67m for replacing spent munitions, is all expected to be met from the Treasury reserve. At the start of Britain's military intervention in Libya, Chancellor George Osborne told MPs it was likely to cost tens of millions of pounds, raised to £260m by the MoD as the action continued over the summer.

In January 2012 the Ministry of Defence announced 4,200 job cuts in a second round of armed forces redundancies. The Army will see up to 2,900 job cuts, including 400 Gurkhas, while the RAF will lose up to 1,000 members and the Royal Navy up to 300. The job losses will account for some of the cuts announced under the defence review – intended to help plug a £38bn hole in the defence budget. Hammond said the government had "no choice but to reduce the size of the armed forces – while reconfiguring them to ensure they remain agile, adaptable and effective". Hammond said: "As we continue with the redundancy process we will ensure we retain the capabilities that our armed forces will require to meet the challenges of the future."

The £38 billion "black hole" in MoD finances has been "dealt with" and the department's "hand to mouth existence will come to an end", Hammond said in February 2012. Ministers had even found £2.1 billion to be allocated to several major spending projects to be announced in the coming weeks. The money has come from a combination of draconian cuts over the last two years, tough bargaining with industry and a one per cent increase in the equipment budget. All three Services will benefit from the new-found cash that will be announced in the next wave of spending proposals – known as Planning Round 12 – by early next month. "New equipment and support contracts amounting to billions of pounds are likely to be unveiled," said a senior MoD official. "PR12 is expected to signal a change in culture at the MoD.

In February 2012 Hammond said that the Falkland Islands do not face a "current credible military threat" from Argentina. He added that Britain had "no desire or intention to increase the heat" surrounding the issue. Speaking in the House of Commons he said "Despite media speculation to the contrary, there has been no recent change to force levels", adding "There is no evidence of any current credible military threat to the security of the Falkland Islands and therefore no current plan for significant changes to force deployments. However, Her Majesty's Government is committed to defending the right of the Falkland islanders to self-determination and plans exist for rapid reinforcement of the land, sea and air forces in and around the islands, should any such threat appear."

In May 2012, Hammond said that banks were not solely responsible for the financial crisis as "they had to lend to someone". Hammond, part of the team that played a key role in drawing up David Cameron's economic strategy in opposition, also claimed that people who took out loans were "consenting adults" who, in some cases, were now be seeking to blame others for their actions. Speaking in Germany, he went on to say, "People say to me, 'it was the banks'. I say, 'hang on, the banks had to lend to someone'," he said. "People feel in a sense that someone else is responsible for the decisions they made. Of course, if banks don't offer credit, people can't take it. [But] there were two consenting adults in all these transactions, a borrower and a lender, and they may both have made wrong calls. "Some people are unwilling to accept responsibility for the consequences of their own choices." He added that individuals, companies and governments were all guilty of excessive borrowing. We allowed our expectations to run away with us," Mr Hammond said. "We started living a lifestyle both in private consumption and in public consumption that we could not afford. We borrowed to top it up … now the day of reckoning has come and we are adjusting.

In May 2012, he said same-sex marriage is "too controversial". In January 2013 during a visit to the University of London Royal Holloway's Egham campus in Surrey he controversially compared same-sex-marriage to incest.

In July 2012, shortly after announcing that 20,000 soldiers would be made redundant from the Army Hammond announced he would be privatising the MOD thus endangering the jobs of approximately 10,000 staff primarily located at Abbey Wood Bristol. Bristol East Labour MP Kerry McCarthy, who raised the matter with Hammond in the Commons on 16 July 2012, said: "The Secretary for Defence seems determined to privatise DE&S and has cynically left the announcement until the very last minute in an attempt to bury the news. Obviously this raises serious questions about the security of people's jobs at the DE&S Headquarters in Filton Abbey Wood and whether privatisation will benefit our armed forces and the taxpayer."

In August 2012 Hammond announced that senior positions within the "top-heavy" military will be cut by a quarter. Around 26 civilian and military head office posts will go and a new senior structure will come in from April 2013. The move is expected to save the Ministry of Defence around £3.8m a year. Hammond said one in four posts from the ranks of commodore, brigadier, air commodore and above will go. Hammond said: "At a time when we are making difficult decisions about defence spending and have had to accept reductions across the board, we cannot ignore the volume of posts at the top. "For too long the MoD has been top-heavy, with too many senior civilians and military. "Not only does this new structure reduce senior staff posts by up to a quarter in the next two years, but it allows clear strategic priorities to be set for the armed forces.

Four weeks before the London Olympic Games of 2012 the security company G4S announced it could not provide the number of security staff it had originally undertaken to deploy for the games. Hammond solved the problem by calling-in 5,000 members of the armed forces make good the shortfall. Their performance attracted widespread praise. Afterwards Hammond told The Independent the issue had taught him an important lesson: "I came into the MoD with a prejudice that we have to look at the way the private sector does things to know how we should do things in Government," he said. "But the story of G4S and the military rescue is quite informative. I'm learning that the application of the lean commercial model does have relevance in areas of the MoD but, equally, you can't look at a warship and say, 'How can I bring a lean management model to this?' – because it's doing different things with different levels of resilience that are not generally required in the private sector."

On 28th Jan 2013, the guardian reported that Philip Hammond had likened gay marriage to incest, an allegation he denied yet alleged by those present at a speech he gave to students.
Personal life

Hammond married Susan Carolyn Williams-Walker on 29 June 1991. They have two daughters and a son. They live in Send, Surrey, and have another home in London. Hammond's wealth is estimated at £7.5m or £9m.


Styles

Mr Philip Hammond (1955–97)
Mr Philip Hammond MP (1997–2010)
The Rt Hon Philip Hammond MP (2010–present)




LINKS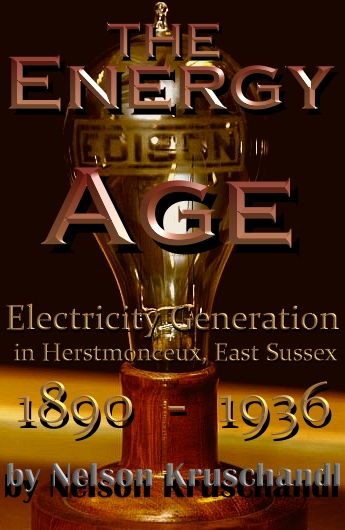 We take electricity for granted, but without these
pioneers we would not have lighting or computers.
Published by Lime Park Heritage Trust
(all proceeds go toward the restoration of this monument)
CAROLINE ANSELL - CHARLES CLARKE - CHARLES HENDRY - CHRIS GRAYLING - DAVID BLUNKETT - DAVID CAMERON
DAVID MILIBAND - ERIC PICKLES - GEOFFREY JOHNSON-SMITH - GEORGE OSBORNE - GORDON BROWN - GREG CLARK
GREGORY BARKER - JACK STRAW - JOHN GUMMER - JOHN PRESCOTT - KENNETH CLARKE - KIM HOWELLS DR
MARGARET BECKETT - MARGARET THATCHER - NICK CLEGG - NORMAN BAKER - NUS GHANI - PATRICIA HEWITT
PHILIP DUNNE - PHILIP HAMMOND - SAJID JAVID - STEPHEN LLOYD - TERESA MAY - TESSA JOWELL - TONY BLAIR - VINCE CABLE
WE ACCEPT NO RESPONSIBILITY FOR THE ACCURACY OF ANY FEATURED LINKS
This site is protected under Article10 of the European Convention on Human Rights and Fundamental Freedoms.
FAIR USE NOTICE
This site contains copyrighted material the use of which has not always been specifically authorized by the copyright owner. We are making such material available in our efforts to advance understanding of environmental, political, human rights, economic, scientific, and social justice issues, etc. We believe this constitutes a 'fair use' of any such copyrighted material as provided for in section 107 of the US Copyright Law. In accordance with Title 17 U.S.C. Section 107, the material on this site is distributed without profit to those who have expressed a prior interest in receiving the included information for research and educational purposes.