www.bushywood.com - GOSSIP PAGE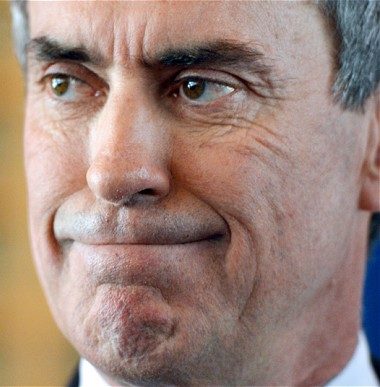 FRANCE 3 April, 2013, 01.38PM
PARIS: France's embattled government was forced to go on the defensive Wednesday over an explosive tax fraud scandal involving a former budget minister, as critics questioned how much President Francois Hollande knew.
Jerome Cahuzac - once responsible for cracking down on tax evasion -- was charged Tuesday with "laundering the proceeds of tax fraud" after admitting having a foreign bank account, an allegation he had until then denied.
Hollande was quick to condemn the ex-minister - who resigned last month after prosecutors opened a probe into the account, first revealed by the investigative Mediapart news website - but critics demanded to know if he was aware of the account.
On Wednesday, the head of the main opposition right-wing UMP party Jean-Francois Cope said Hollande had either showed "naivety" or he had "lied."
Either the president "knew nothing and that's extremely serious because it means that he showed a certain amount of naivety, either he knew and that means he lied to the French people," Cope said on radio station Europe 1.
But Najat Vallaud-Belkacem, spokeswoman for the government, countered that neither Hollande nor Prime Minister Jean-Marc Ayrault -- "unaware of course" of the account -- "have to be responsible for the lie in which a man isolated himself."
She said on Europe 1 that both had asked Cahuzac about the allegations, who had said he was "unaware of anything."
The former budget minister's lawyer admitted Tuesday that his bank account, originally opened in Switzerland, had been transferred to Singapore in 2009 and that the amount laundered was equivalent to about 30,000 euros ($38,400).
Hollande had promised a government of unimpeachable morals, and the scandal if likely to further damage the standings of the president, who is languishing in the opinion polls less than a year into his five-year term.
French Finance Minister Pierre Moscovici on Wednesday leapt to his defence. "I think that the president and myself did what was needed," he said on radio station RTL.
Little-known before being named a minister, Cahuzac, 60, began his career as a cardiologist before switching to the more lucrative world of plastic surgery. He was elected to the National Assembly in 1997. If convicted, he faces up to five years in prison.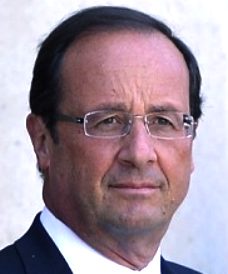 ENGLAND 12 Feb 2013

Prime Minister David Cameron denied government regulation had failed over the horsemeat scandal. There will be a 'lessons learnt' exercise in government when the horsemeat scandal is over, the Prime Minister's spokesman said today. But he denied there had been a failure of regulation.
The Prime Minister's spokesman insisted this afternoon there is 'no evidence' of any risk to public health as a result of the horsemeat scandal. He also dismissed suggestions that a change in EU regulations on the use of meat stripped from animal bones had triggered the crisis.
With three days to go before the results of extensive tests on meat products are known, he said that David Cameron believed it was up to retailers and meat suppliers to get to the bottom of what had happened. At today's Cabinet, ministers apparently expressed their support for the Environment Secretary Owen Paterson's handling of the crisis.
Waitrose have removed two batches of frozen beef meatballs from shelves after "several tests" revealed they contained traces of pork. Waitrose said: "We have discovered that in two batches of our frozen meatballs produced last summer some of the meatballs may contain some pork. Several tests have been done on this product and, even though the results have been contradictory, we have taken the precautionary action of removing the frozen meatballs from sale and putting up customer information notices in all our branches." The meatballs are safe to eat but pork is not listed as an ingredient and should not be part of the recipe.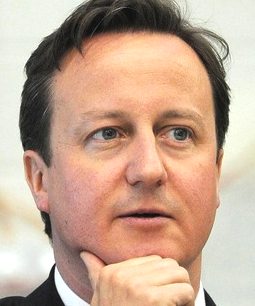 WASHINGTON April 2012

When the General Services Administration (GSA) executive responsible for a 2010 Las Vegas "conference" replete with mind reader and clown (tab to taxpayers: $823,000) came to Washington on Monday, he was flown in on the government dime from California.
Jeffrey Neely, now on administrative leave as GSA's western regional administrator, had been called to appear at the House Oversight and Government Reform Committee hearing, chaired by Rep. Darrell Issa (R) of California.
After that flight paid for by the federal government, Mr. Neely repeated pleaded the Fifth Amendment, declining to respond to questions.
There is, of course, some scintilla of broader scandal here: The head of the GSA resigned after the administration's inspector general released his report on the Vegas conference, calling spending there "excessive and wasteful."
Excessive and wasteful is absolutely right. But, with unemployment over 8 percent and gas prices pushing $4 a gallon, who is going to miss an opportunity to beat up on Bureaucrats Behaving Badly?
Not President Obama, who "was outraged by the excessive spending, questionable dealings with contractors, and disregard for taxpayer dollars," as White House spokesman Jay Carney put it shortly after the story hit last week.
Not Chairman Issa, who hinted that the Vegas conference is likely to be part of "a pattern of behavior that is costing the American people hundreds of millions, perhaps billions of dollars, and setting a bad example for the rest of the federal workforce" on CBS This Morning on Monday.
Not the top Democrat on the House panel, Rep. Elijah Cummings (D) of Maryland, who in his opening statement called the lavish GSA spending "indefensible."
With "government waste" about the only thing in Washington that gets bipartisan support for being cut, its no small wonder that both sides of the aisle are piling on.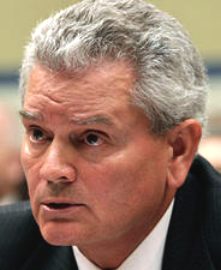 http://www.itv.com/2013-02-12/lessons-learnt-by-government-over-horsemeat-scandal/
http://www.csmonitor.com/USA/GSA-scandal-Congress-gangs-up-on-bureaucrats-behaving-badly-video
http://www.telegraph.co.uk/news/worldnews/Francois-Hollande-on-defensive-over-tax-fraud-scandal
http://economictimes.indiatimes.com/news/french-government-on-defensive-over-tax-fraud-scandal
THOSE IN PUBLIC LIFE ARE FREQUENTLY CAUGHT IN COMPROMISING POSITIONS, WHICH BRINGS INTO QUESTION THEIR SUITABILITY FOR OFFICE. IF YOU HAVE ANY STORIES OF IMPROPRIETY IN YOUR AREA, PICTURES OF OFFICIALS CAUGHT IN THE ACT, ETC, WE SHOULD LIKE TO HEAR FROM YOU IN THE PUBLIC INTEREST.
Dave Lee Travis - DJ
David Blunkett - MP
Dominique Strauss Khan - IMF former head
Freddie Starr - Comedian
Max Clifford - Publicist
This site is owned and maintained by the Horse Sanctuary Trust and other not for profit companies, in support of freedom of speech against injustice, with especial interest in un-elected positions of trust and power, such as Quangos, Masons, Police and local authority officials - all of which can exert tremendous influence over the civil and criminal rights of ordinary citizens. The right to report on and express opinions is protected by Articles 9 and 10.