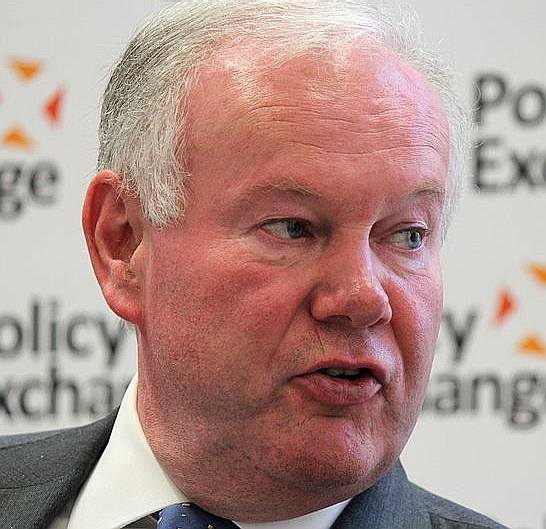 Charles Hendry - Conservative MP for Wealden, the climate Sec of State, about to stand down to enjoy Blair Castle and a new position as adviser to the Atlantic Supergrid Corporation.
Who is keeping tabs on the mounting maladministration tally at Wealden District Council. If you have or are aware of injustice, corruption or other impropriety, please let the MP for Wealden know about it. Mind you, he appears to be the subject of a scandal of his own, regarding alleged conflicts of interest.
A BIT ABOUT CHARLES HENDRY
Charles Hendry was born in May 1959. He was educated at Rugby School and at the University of Edinburgh, taking an Honours degree in Business Studies. Mr. Hendry was elected to Parliament as the Member for Wealden in June 2001 having been selected as Prospective Parliamentary Candidate for Wealden in March 2000, following the decision of The Rt. Hon. Sir Geoffrey Johnson Smith, to retire.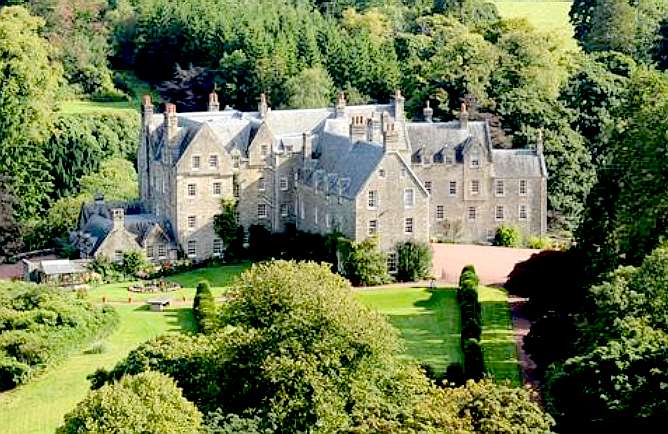 Sir Geoffrey heard a number of complaints about Wealden District Council but failed to investigate either one. Sir Geoffrey failed to intervene when the Sanctuary at Bushy Wood was bulldozed. He also did nothing to urge this council to prevent Anne Harris's home being torn down around her, for which Wealden were found guilty of maladministration. Later when Anne was again under attack from Wealden's enforcement officers, again the local MP did nothing. Not a particularly good record - we think you'll agree. Mr Phillips argued before the Crown Court, that a road was actually a linear pile of rubble. Needless to say the Court showed him the door.
Before entering Parliament, Charles Hendry worked as a Public Relations and Government Relations Adviser to the international communications groups, Burson-Marsteller and Ogilvy and Mather Public Relations. He has been a Trustee/Vice President of the homeless charity, The Big Issue Foundation since 1995. He is Treasurer of the Party's Charter for Britain Campaign, highlighting the dangers of the government's constitutional changes.
Mr Hendry was joint Chairman of the All-Party Parliamentary Group on Homelessness and Housing Need, between 1992 - 1996. He was Honorary President of the British Youth Council from 1992 to 1997. He was Parliamentary Private Secretary to the Rt. Hon William Hague MP and to Gillian Shephard MP, Secretary of State for Education between 1994 and 1995.
He was appointed as the vice chairman of the Conservative Party in 1995 by John Major, in which capacity he remained until he lost his seat in 1997.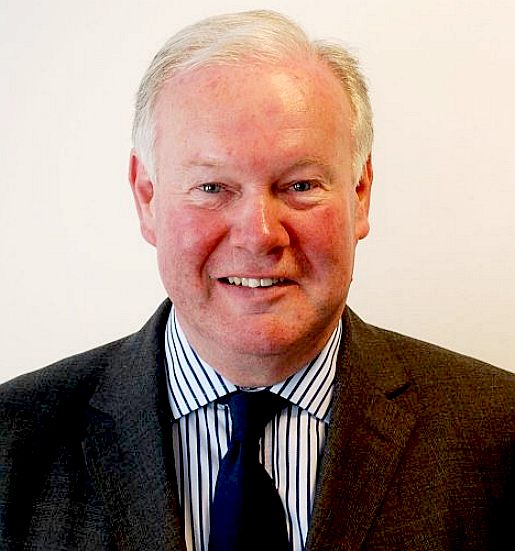 Laughing all the way to the Bank, or rather, Blair Castle - Charles Hendry moves as far away from East Sussex as possible! Possibly to escape the global warming that has now led to flooding in the south that he was elected to address. I'm alright Jack!
2000 >>
On his re-election in 2001, he was appointed an Opposition Whip by Hague, and was appointed as a spokesman on Education and Skills in 2003 under the leadership of Iain Duncan Smith. However, he was moved a few months later under Michael Howard to again become a vice-chairman of the Conservative Party before serving as a spokesman on trade and industry since early 2005. He served briefly as a member of the culture, media and sport select committee in 2004. He also serves as the vice chairman of the all party groups on endometriosis, Internet and management.

In September 2006, Charles became a Patron of the Tory Reform Group. Hendry was a Shadow Minister of State for Energy and Climate Change since October 2008. He became Minister of State for Energy and Climate Change in May 2010 before being replaced by John Hayes in September 2012. Five months later he was announced as the new Chairman of Forewind, the offshore wind farms joint venture, replacing Lord Deben who had resigned the chairmanship in September 2012 when he became Chair of the Committee on Climate Change.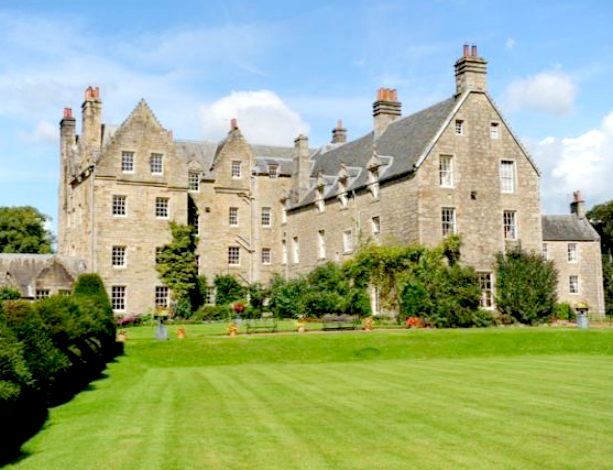 In 2003, he called for the introduction of first time voter packs to help to engage young people in the political process. In January 2008 he was appointed as a Vice-Chair of the Board of Trustees of UK Youth Parliament. He had served as Co-Chair from late 2006 but governance changes dissolved the Co-Chair system in favour of a sole Chair.

To distance himself from his predecessor's court-case libel action in 2005 Hendry said that the Church of Scientology "are not a cult", adding that his statement was on the behalf of constituents subscribed to the Church.

In May 2010 he took his share of the vote to the 30th largest of the Conservatives' 307 seats, on an absolute majority of votes at 56.6%.

Since November 2012, he has been the Prime Ministerial Trade Envoy to Azerbaijan, Kazakhstan and Turkmenistan.

In March, 2013, Hendry announced he would stand down as MP at the 2015 election.

In July, 2013 it was revealed that Hendry had secured a job as adviser to the Atlantic Supergrid Corporation which plans to import power to the UK via an undersea cable from Iceland. The two revelations appears to be interconnected.
Hendry had signed an energy pact with Iceland while he was Minister of State at the Department of Energy and Climate Change. What an amazing coincidence.
PERSONAL LIFE

Hendry married Sallie Moores, who had first married into the Moores family of the Littlewoods company, in July 1995 in Westminster and has two sons and two stepchildren. In 2011 they sold their London home for £4.75 million and bought Blair Castle in Ayrshire.
CORRUPTION
In view of Mr Hendry's failure to tackle any of the corruption issues concerning Wealden District Council over something like 20 years, we agree with him that it will be in the best interests of all concerned, not least the historic built environment - if he were to retire from politics.
We need an MP for Wealden who is prepared to bring about changes to make Wealden accountable for their refusal to comply with statutory requirements and other breaches of the Human Rights Act.

email: hendryc@parliament.uk
See Nolan Committee reforms Lord Nolan

CHARLES HENDRY LINKS
http://www.rightmove.co.uk/property-for-sale/property-30105667.html
http://www.countrylife.co.uk/news/article/526197/For-sale-One-of-Scotland-s-greatest-country-houses.html
http://www.visitscotland.com/info/accommodation/blair-estate-p432801
http://www.heraldscotland.com/politics/political-news/tory-minister-is-new-laird-of-historic-scottish-castle
http://www.celticcastles.com/castles/blair-castle-estate/?source=castlelist
http://www.blairestate.com/
http://en.wikipedia.org/wiki/Charles_Hendry
http://www.theguardian.com/environment/2012/sep/05/john-hayes-charles-hendry-energy-minister
http://www.forewind.co.uk/news/64/34/Charles-Hendry-appointed-as-chairman.html
http://news.bbc.co.uk/1/hi/technology/2980022.stm
"Scientology receives local rates relief on properties". Panorama (BBC). Retrieved June 8, 2012.
General Election Results from the Electoral Commission
http://www.ukti.gov.uk/uktihome/media/item/403560.html
http://www.thisissussex.co.uk/Wealden-MP-Charles-Hendry-says-stand-2015/story-18324369-detail/story.html
http://www.theguardian.com/politics/2013/jul/29/tory-minister-charles-hendry-donor
"Tory minister Charles Hendry spends millions on Blair". Daily Telegraph
"Climate Minister buys a castle with 16 bathrooms... and a massive carbon footprint". Daily Mail
Leigh Rayment's Historical List of MPs
Charles Hendry MP official constituency website
Contributions in Parliament at Hansard 1803–2005
Electoral history and profile at The Guardian
Record in Parliament at TheyWorkForYou
Profile at Westminster Parliamentary Record
BBC News - Charles Hendry profile 30 March 2006