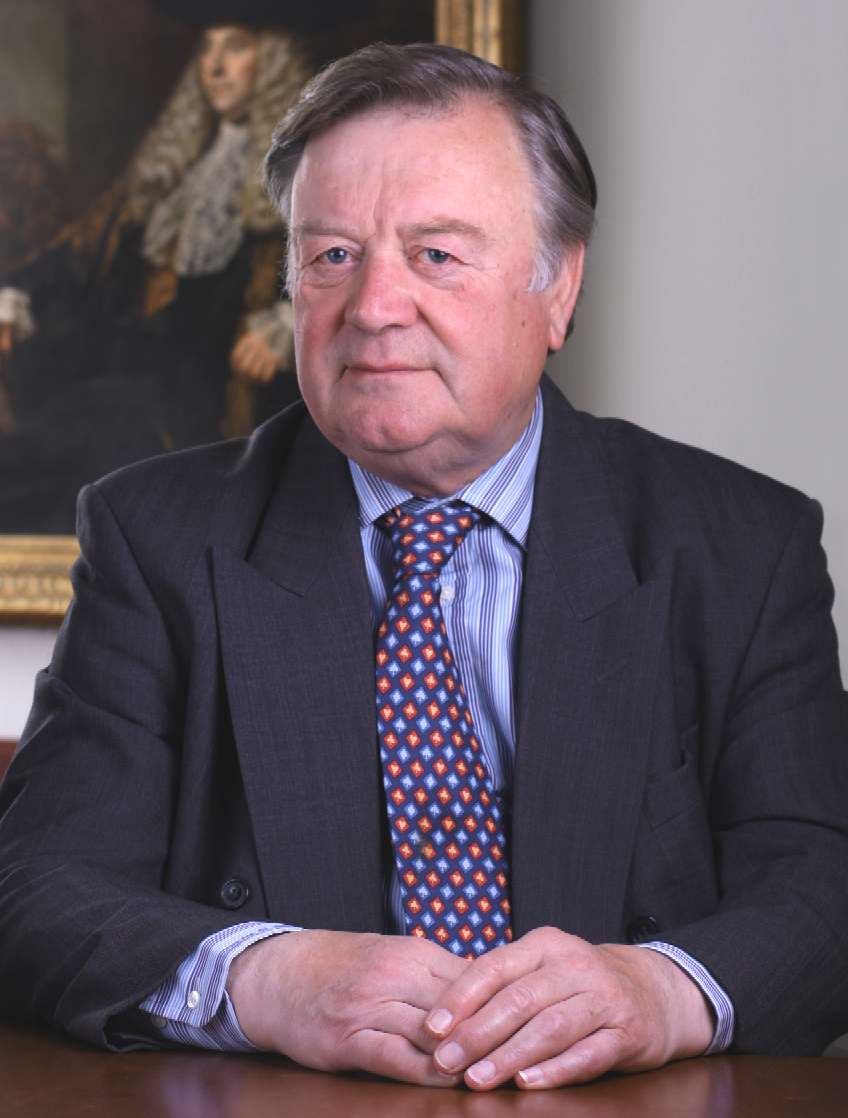 Kenneth Harry Clarke, PC, QC, MP (born 2 July 1940) is a British Conservative politician, currently the Member of Parliament for Rushcliffe and a Minister without Portfolio in the UK Government. He was first elected to Parliament in 1970, and appointed as a minister in Edward Heath's Government in 1972. One of Britain's best-known politicians, he has served in the Cabinet as Education Secretary, Health Secretary, Justice Secretary, Home Secretary and Chancellor of the Exchequer. Since 1997 he has been the President of the Tory Reform Group. He has contested the Conservative Party leadership three times – in 1997, 2001 and 2005 – being defeated each time. Although opinion polls have shown him to be popular with the general public, his pro-European views conflict with the Conservative Party's Euro-sceptic stance. He is currently the fifth longest serving cabinet minister in the modern era.

He is co-president of the pro-EU body British Influence. Notably, he is President of the Conservative Europe Group and Vice-President of the European Movement UK.
JUSTICE? YOU MUST BE JOKING
Lord Chancellor and Justice Secretary

On 12 May 2010, it was announced that Clarke had been appointed Secretary of State for Justice and Lord Chancellor by Prime Minister David Cameron in a coalition government formed from the Conservative and Liberal Democrat parties. James Macintrye, Political Editor of Prospect magazine, argues that in his ministerial position he is instigating radical reform.

In June 2010, Clarke signaled an end to short prison sentences after warning it was "virtually impossible" to rehabilitate an inmate in less than 12 months. In his first major speech since taking office, Mr Clarke indicated a major shift in penal policy by saying prison was not effective in many cases. This could result in more offenders handed community punishments. Mr Clarke, who described the current prison population of 85,000 as "astonishing", faced immediate criticism from some colleagues in a party renowned for its tough stance on law and order. He signaled that fathers who fail to pay child maintenance and disqualified drivers and criminals fighting asylum refusals could be among the first to benefit and should not be in prison.

In December 2010 Clarke, in a move to cut prison numbers, said that a Conservative Party election pledge that anyone caught carrying a knife illegally could expect a jail term will not be implemented. Clarke said he would put sentencing policy in the hands of judges, not newspaper pundits but that those guilty of using a knife illegally would face a "serious" jail term. Asked by BBC political editor Nick Robinson whether people caught carrying knives illegally could expect a lesser punishment, Clarke said ministers would not insist on "absolute tariffs". It means that, as at present, someone caught carrying a knife illegally may not face a custodial sentence, and may be cautioned instead.

Clarke said in February 2011 that the government intended to scrutinise the relationship between the European Court of Human Rights and national parliaments. This follows calls from a large number of Conservative backbenchers for the UK to leave the ECHR because they are unhappy with its rulings. MPs recently voted to maintain a ban on voting by prisoners despite an ECHR ruling that it was illegal. Many MPs have also been outraged by the UK supreme court's ruling that the ECHR would uphold the right of sex offenders to appeal against having to register with the police for the rest of their lives.

In May 2011, controversy related to Clarke's reported views on rape resurfaced after an interview on the radio station BBC 5 Live, where he discussed a proposal to shrink the sentences of criminals, including rapists, who pleaded guilty in trial.

In 2011 and 2012, Clark faced criticism for his Justice and Security Bill, in particular the aspects of it that allow secret trials when "national security" is at stake. The Economist said: "The origins of the proposed legislation lie in civil cases brought by former Guantánamo detainees, the best-known of whom was Binyam Mohamed, alleging that government intelligence and security agencies (MI6 and MI5) were complicit in their rendition and torture." Prominent civil liberties and human rights campaigners argued: "The worst excesses of the war on terror have been revealed by open courts and a free media. Yet the justice and security green paper seeks to place government above the law and would undermine such crucial scrutiny."


MINISTER WITHOUT PORTFOLIO

Following the 2012 cabinet reshuffle, Clarke was removed from his position as Justice Secretary and made a minister without portfolio. He still attends Cabinet in this capacity. It was also announced that he would become a roving trade envoy, with responsibility for promoting British business and trade abroad.

LINKS
http://en.wikipedia.org/wiki/Kenneth_Clarke
Dr Vincent Cable MP official site
Vincent Cable MP official Liberal Democrats profile
Profile at Parliament of the United Kingdom
Contributions in Parliament at Hansard 1803–2005
Current session contributions in Parliament at Hansard
Electoral history and profile at The Guardian
Voting record at PublicWhip.org
Record in Parliament at TheyWorkForYou.com
Profile at Westminster Parliamentary Record
Profile at BBC News Democracy Live
Articles authored at Journalisted
Works by or about Vince Cable in libraries (WorldCat catalog)
Tracking Vince Cable (universities & research only) at Research Fortnight
Gold standard?. Third Way Magazine, 11 May 2009
Vince Cable: Beneath the halo The New Statesman, September 2009
profile of Cable (2009) by Fran Monks; How to Make a Difference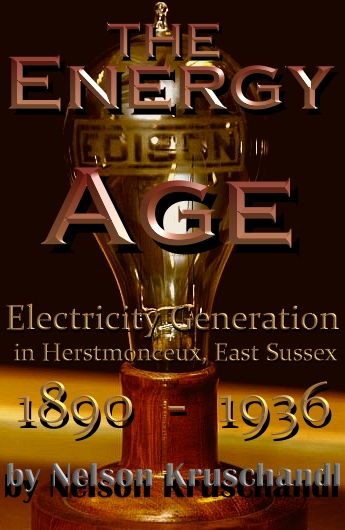 We take electricity for granted, but without these
pioneers we would not have lighting or computers.
Published by Lime Park Heritage Trust
(all proceeds go toward the restoration of this monument)
CAROLINE ANSELL - CHARLES CLARKE - CHARLES HENDRY - CHRIS GRAYLING - DAVID BLUNKETT - DAVID CAMERON
DAVID MILIBAND - ERIC PICKLES - GEOFFREY JOHNSON-SMITH - GEORGE OSBORNE - GORDON BROWN - GREG CLARK
GREGORY BARKER - JACK STRAW - JOHN GUMMER - JOHN PRESCOTT - KENNETH CLARKE - KIM HOWELLS DR
MARGARET BECKETT - MARGARET THATCHER - NICK CLEGG - NORMAN BAKER - NUS GHANI - PATRICIA HEWITT
PHILIP DUNNE - PHILIP HAMMOND - SAJID JAVID - STEPHEN LLOYD - TERESA MAY - TESSA JOWELL - TONY BLAIR - VINCE CABLE
WE ACCEPT NO RESPONSIBILITY FOR THE ACCURACY OF ANY FEATURED LINKS
This site is protected under Article10 of the European Convention on Human Rights and Fundamental Freedoms.
FAIR USE NOTICE
This site contains copyrighted material the use of which has not always been specifically authorized by the copyright owner. We are making such material available in our efforts to advance understanding of environmental, political, human rights, economic, scientific, and social justice issues, etc. We believe this constitutes a 'fair use' of any such copyrighted material as provided for in section 107 of the US Copyright Law. In accordance with Title 17 U.S.C. Section 107, the material on this site is distributed without profit to those who have expressed a prior interest in receiving the included information for research and educational purposes.