VINCE CABLE ON TECHNOLOGY - 21 Nov 2012

The UK's innovation agency, the Technology Strategy Board (www.innovateuk.org), will invest up to a further £6 million in new Launchpad competitions in the next six months to accelerate the development of existing clusters of innovative high growth SMEs around the UK.

This builds on the success of its £1.25 million investment in London's media and technology hub Tech City in 2011. The competition attracted over 200 applications from SMEs to work in the digital space in Shoreditch, London, gaining an additional £1.5 million of private sector funding towards 13 projects now at various stages of completion.

In a speech to business leaders today about the Government's Annual Innovation Report, Business Secretary Vince Cable said:

"The Launchpad initiative is an important driver of innovation. The three new competitions will focus on high-tech sectors where Britain already has the competitive advantage and a world class research base. The investment will help our most innovative SMEs develop new products and services and expand their businesses."

The proposed Materials and Manufacturing Launchpad will focus on a cluster of companies around Daresbury and Runcorn Heath; the Space and Satellite Technology Launchpad will build on the growing cluster at Harwell, linking to related centres of excellence in the UK, and there will be a series of Launchpads in digital and creative clusters across different parts of the UK.

Iain Gray, Chief Executive of the Technology Strategy Board said:

"This is part of an ongoing programme that will explore cluster support in different areas of the economy, where the UK has world class capabilities and vibrant developing sectors. Particular examples are in motorsports, offshore renewable energy and in healthcare, such as biosciences or digital health technologies."

Launchpad competitions not only provide SMEs with base funding for research and development projects but support business growth through connections with mentors and expert advisors in the cluster as well as increasing access to the investor community.

In each Launchpad the Technology Strategy Board will be working with a cluster champion – a local partner organisation – to deliver a full package of support to the competition winners and to engage with the cluster as a whole.
http://www.innovateuk.org/content/press-release/new-investment-in-sme-clusters-to-fast-track-econo.ashx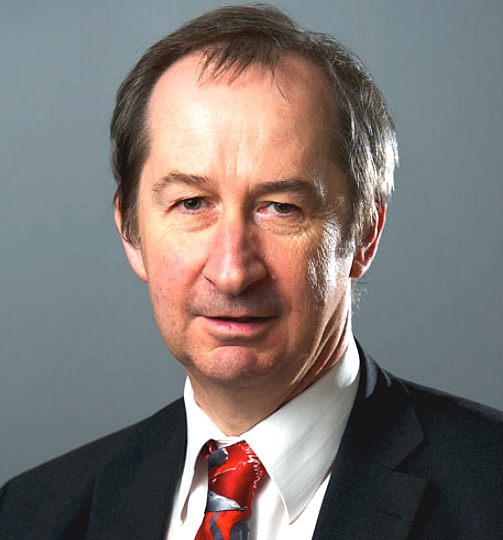 TELEGRAPH JULY 2012

As the Chancellor came under heavy criticism after it emerged that the country had sunk further into recession, Mr Cable, who shadowed the post on behalf of his party before the general election, said he would "probably" do well in the job.

But he refused to add his voice to critics who have said it is inappropriate for Mr Osborne to work as the Conservatives' main political strategist at the same time as running the economy.

Hours after the poor GDP figures were announced, Lord Oakeshott, a Liberal Democrat peer who has worked as an adviser to Mr Cable, described Mr Osborne a "work experience chancellor".

The Business Secretary told BBC's Newsnight that he disagreed with his friend, but conceded that he thought he himself would do a good job as chancellor. "I probably would, but George Osborne's doing the job, we're doing it together, well, as part of a team," he said.

Mr Cable added that although he disagreed with Lord Oakeshott, he would remain friendly with him.

Pushed again on BBC Radio 4's Today programme about his ambitions to become chancellor, he went on: "I'm not pushing for the job. We are part of a team, we have a collectively-agreed policy and I am focusing on my bit of it."

Asked what he would do as chancellor, Mr Cable said: "I would be building on what George Osborne has already achieved."

Refusing to agree with critics of Mr Osborne's dual role, he added: "I think that's carping a little bit. My observation is that, like me, he works very hard.

"He's not doing two jobs. We all contribute in a collective way to the overall business of government.

"We both work hard and we both work full time on getting this crisis-hit economy out of the mire it is in."

The comments were backed by Lord Ryder of Wensum, a former Tory chief whip who told BBC Radio 4's World at One programme that Mr Osborne "can't be de facto Chairman of the Conservative Party and Chancellor at the same time".

Mr Osborne was also backed by Angel Gurria, the head of the OECD, who told the show that the Government's austerity measures were working, amid criticism of the Chancellor for sticking to his "Plan A" of cuts to pay down the deficit.

He said: "The UK adjustment programme cleared the markets. This is why you have very low borrowing costs. This is why I think you should just persevere. You are now sowing the seeds for recovery."

The two men were speaking ahead of attending a Global Investment Conference organised by the Government to take advantage of the Olympics to encourage investment in the UK.

David Cameron will also speak at the event, nicknamed the "Business Olympics" which takes place at Lancaster House for the duration of the Games.

He will tell 180 of the world's leading chief executives that the UK is open to their business, adding: "Over the next two weeks the world's greatest athletes will compete here in London in the greatest show on earth.

"Records will be broken. New champions will be crowned. History will be made. But I believe the legacy of these Olympics can be about many more things as well as great sport - for instance, it can be about great business too.
"At a time when it is global business partnerships, new investments and start-up ventures that will help get the world back to growth ... nothing symbolises the opportunity of partnership and collaboration more than the Olympics."
Mr Cameron will also promise to boost growth in the UK, adding: "In these difficult economic times, all economies around the world have to face a simple truth. The world is becoming more and more competitive – and the decisions we make today will determine whether or not our countries make it. "The challenge is particularly great in our neighbourhood. Since the financial crash the world economy has grown by 20 per cent. But Europe's hardly grown at all.
"The countries that make it will be those that take the tough decisions to meet the big long term challenges. Getting your debts under control. Ensuring you have a welfare system that you can afford ... and a pensions liability you can manage. "Building an education system that produces the best graduates in the world, making your economy as competitive as it can be."

"Ensuring your economy is linked up to the fastest growing parts of the world…and that your trade is delivering as many jobs as possible. "By meeting these key challenges, I am determined that Britain will be one of the great success stories."
Labour dismissed Mr Gurria's words, however. Rachel Reeves, the shadow chief secretary to the Treasury, said: "It would be very unwise of George Osborne to take false comfort in the assurances of the head of the OECD.
"This complacent government needs to wake up to the fact that Britain is now in a deep and deepening recession and that their plan has failed. How much worse do things have to get before David Cameron and George Osborne finally change course and take the urgent action to boost jobs and growth we need to stop even more damage being done?"
[The problem with our welfare system is that governments past have taken the national insurance contribution money from the workers and squandered it. It's the same for pensions. The state takes money from the public for one thing (a contract), then dips into that account for something else, and later says we cannot afford it anymore. The question is: Why not? And the answer is the same as when Robert Maxwell dipped into his company pension fund for other things - the government have breached the trust that the public placed in them and blown the workers savings - on programmes the public had no say over. Normally called 'Breach of Contract. That is why we have no Article 13. If we did have Article 13, any worker could take the government to for a Judicial Review, and the Supreme Court, alleging human rights violations. That's the civil service for you. Cunning so and so's knew we were in the doggy doo years ago, so made sure the public were firmly chained to their high mortgages and could not do anything about it.]

www.telegraph.co.uk/Vince Cable would make good chancellor but backing George Osborne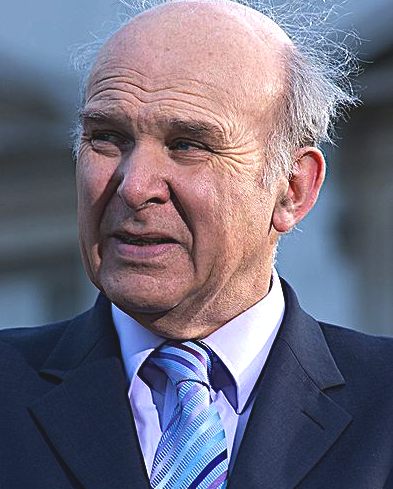 HISTORY
John Vincent Cable (born 9 May 1943) is a British Liberal Democrat politician who has been the Secretary of State for Business, Innovation and Skills since 2010 and the Member of Parliament for Twickenham since 1997.

Cable studied economics at the University of Cambridge and the University of Glasgow, before becoming an economic advisor to the Government of Kenya in the 1960s and to the Commonwealth Secretary-General in the 1970s and 1980s. Later, he served as Chief Economist for Shell from 1995 to 1997. In the 1970s Cable was active in the Labour Party, becoming a Labour Councillor in Glasgow. However, in 1982 he joined the Social Democratic Party – which would later join with the Liberal Party to form the Liberal Democrats – and he unsuccessfully stood for Parliament in the general elections of 1983, 1987 and 1992 before elected as the MP for Twickenham in 1997.
Cable became the Liberal Democrats Treasury Spokesman in June 2003, and was elected Deputy Leader of the Liberal Democrats in March 2006, becoming Acting Leader for two months in 2007 following Sir Menzies Campbell's resignation until the election of Nick Clegg. He resigned from both of these position in May 2010 after becoming Business Secretary.
EXPENSES

A Twickenham resident, Dr Cable commutes by train into central London daily and so claims the 'London Supplement' instead of the Additional Costs Allowance. However, the Daily Telegraph reported in May 2009 that he had been unaware that he was entitled to the London Supplement and so in 2004 wrote to the Fees Office to ask if he could receive retrospective payments for 2002–03 and 2003–04. The Fees Office refused the request, informing Cable that these accounts were already closed.

When overall MP allowances are ranked, Cable came in 568th for 2007–08 (out of 645 MPs). The Daily Telegraph also noted that he did not take a recent 2.33% salary rise.

This is the hallmark of a politician who is more interested in politics than personal financial gain, for which we rank Mr Cable highly, although genuine politicians such as him should be compensated for his commitment to his work.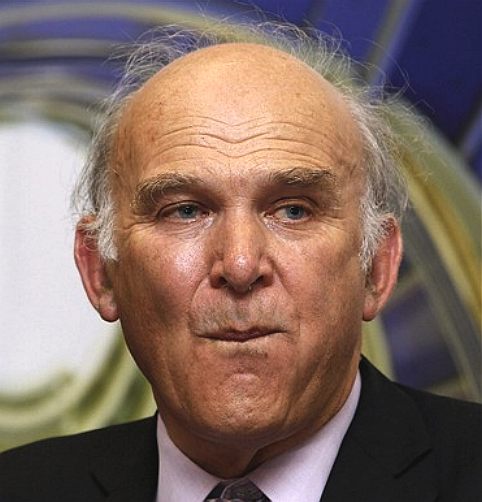 GLOBAL FINANCIAL CRISIS

Cable is credited by some with prescience of the global financial crisis of 2007–2010. In November 2003, Cable asked Gordon Brown, then Chancellor, "Is not the brutal truth that ... the growth of the British economy is sustained by consumer spending pinned against record levels of personal debt, which is secured, if at all, against house prices that the Bank of England describes as well above equilibrium level?" Brown replied, "As the Bank of England said yesterday, consumer spending is returning to trend. The Governor said, 'there is no indication that the scale of debt problems have ... risen markedly in the last five years.' He also said that the fraction of household income used up in debt service is lower than it was then."

In his book The Storm, Dr Cable writes, "The trigger for the current global financial crisis was the US mortgage market and, indeed, the scale of improvident and unscrupulous lending on that side of the Atlantic dwarfs into insignificance the escapades of our own banks." In an interview about the book, Cable was asked whether he had warned about this. Cable replied, "No, I didn't. That's quite true." He continued, "But you're quite right, and one of the problems of being a British MP is that you do tend to get rather parochial and I haven't been to the States for years and years, so I wouldn't claim to have any feel for what's been going on there."

Cable has also been vocal over the bonus culture in the banking system. He has called for bonuses to all bank employees to be frozen.

However, Cable has been criticised by some, mostly Conservatives, for 'flip-flopping' on issues in connection with the crisis. For example, he is accused of criticising the Government's policy of Quantitative Easing, when in January 2009 he used the phrase "the Robert Mugabe school of economics", while in March 2009 he said, "directly increasing the amount of money flowing into the economy is now the only clear option". He responded to deny this claim, saying that he had been warning of the dangers were QE not managed properly, and the Liberal Democrats also have responded that he was making the point that QE "needed to be managed with a great deal of care".

On the issue of fiscal stimulus, Cable told the BBC in October 2008, "it is entirely wrong for the government to assume the economy should be stimulated by yet more public spending rather than tax cuts". In February 2009, however, he said, "we believe — and the Government say that they believe — in the need for a fiscal stimulus. Despite the severe financial constraints on the public sector, we believe that such a stimulus is right and necessary".

On the principle of the independence of the Bank of England, Cable said at the 2008 Liberal Democrat party conference, "The Government must not compromise the independence of the Bank of England by telling it to slash interest rates." The following month, though, he called on the Chancellor to urge the Governor of the Bank to make "a large cut in interest rates". The Liberal Democrats have responded that this in no way changes their policy on Bank of England independence.
Early life and education

Cable was born in York and attended Nunthorpe Grammar School. He then went up to Cambridge University (Fitzwilliam College), where he initially studied Natural Sciences and later switched to Economics. He was the President of the Cambridge Union in 1965. He was also a committee member and later President-elect of the Cambridge University Liberal Club, however he resigned from the Liberals before taking up the office of President.

After graduating in 1973 as a PhD in Economics from the University of Glasgow, Dr Cable studied further at Cambridge, where he was appointed an Overseas Development Institute Fellow (ODI Nuffield Fellow) before working in Kenya where he met his first wife.


Economics career

Cable lectured for a time at the University of Glasgow and was a Visiting Research Fellow at the Centre for the Study of Global Governance at the London School of Economics, for a 3-year period until 2004. From 1966 to 1968, he was a Treasury Finance Officer to the Kenyan Government.

In the 1970s, he was special advisor to John Smith when the latter was Industry Secretary. He was an advisor to the British government and then to the Commonwealth Secretary-General in the 1970s and 1980s.

Later, he served as Chief Economist for the oil company Royal Dutch Shell from 1995 to 1997. Questions have been asked in a left-leaning magazine about his role at Shell during a period when the company came under fierce criticism for its claimed role in a turbulent era of Nigerian politics.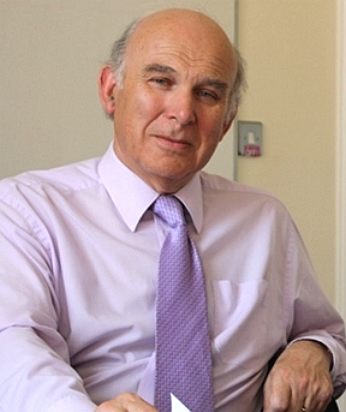 Coalition government minister (2010 - present)

At the 2010 General Election Cable was again returned as MP for Twickenham. With the election resulting in a hung parliament, Cable was a key figure in coalition talks, particularly the unsuccessful negotiations with the Labour Party. The Liberal Democrats entered a coalition agreement with the Conservative Party on 11 May 2010, and Cable was appointed Secretary of State for Business, Innovation and Skills on 12 May. The Queen approved his appointment as a Privy Counsellor, and he formally joined the Privy Council on 13 May 2010.

In May 2010, Cable insisted the Coalition Government was not split over planned increases to non-business Capital Gains Tax, which some thought would raise taxes on sales of second homes by 40% or 50%. Senior Tory MPs attacked the rise as a tax on the middle classes and a betrayal of Conservative values. Cable told BBC News it was a "key" part of the coalition deal and there was no disagreement over it between the coalition partners. Cable said the changes to Capital Gains Tax would help to fulfil the Lib Dem aim of bringing more "fairness" to the tax system: "It's very important that we have wealth taxed in the same way as income." He continued,
" At present it is quite wrong and it is an open invitation to tax avoidance to have people taxed at 40% or potentially 50% on their income, but only taxed at 18% on capital gains; it leads to large scale tax avoidance so for reasons of fairness and practicality, we have agreed that the capital gains tax system needs to be fundamentally reformed."

He insisted there was no real disagreement at the top of government over the changes: "It's not actually an argument between the coalition partners, as I understand it, It's an argument between a few Conservative backbenchers and others."

In July 2010, Cable dismissed claims that there "isn't a problem" with credit lines. He demanded that banks curb bonus payments and use the cash to boost lending instead. A green paper on bank lending that Cable launched on 26 July 2010 specifically urged banks to limit bonus and dividend payments to "pre-crisis and 2009 levels respectively". The green paper states that the move would enable banks to retain £10bn of additional capital in 2010 could in turn sustain £50bn of new lending. Cable's demands came as the Forum of Private Business said that small firms were finding it harder to secure loans. The trade body said its latest Economy Watch survey found that there was a "significant demand" not being met by banks with conditions worsening in recent weeks. The FPB said that 1pc of respondents said access to finance has improved, compared to 3pc in May, and 15pc said it has worsened. In addition, 67pc said they had seen no changes in their ability to secure loans.

The British left wing press has often been critical of his role in the Coalition, from The Guardian to the communist daily The Morning Star describing him as "the man who started off a Lib Dem and now looks more convincingly Tory than most of the Tory frontbench" for his role in supporting public spending cuts.

In September 2010, during a speech to the Lib Dem conference, Cable said that bankers present more of a threat to Britain than Trade Unions. Cable said that "The Government's agenda is not one of laissez-faire. Markets are often irrational or rigged. So I am shining a harsh light into the murky world of corporate behaviour. Why should good companies be destroyed by short-term investors looking for a speculative killing, while their accomplices in the City make fat fees? Why do directors forget their duties when a fat cheque is waved before them? Capitalism takes no prisoners and kills competition where it can."

After the interim report on banking by Sir John Vickers was published in April 2011, Cable said: "I read it over the weekend and I was very impressed with the quality of the analysis. "It does address head on the issue of banks that are too big to fail, the dependency on the government guarantee. It makes the case for separation," he added.

In June 2011 Cable said "rewards for failure" were unforgivable at a time when real wages were being squeezed across the country. Speaking yesterday at the Association of British Insurers' biennial conference, the Liberal Democrat Cabinet Minister warned he planned to bring "excessive and unjustified" pay under control by launching a fresh consultation into the subject next month. "Britain does have some world-class executives and one of the real privileges of my job is dealing with them," he said. "But let's not forget that, using the FTSE 100 as a benchmark, investors have barely seen a return since the turn of the century. For most of that time, they would have been better off investing in government bonds. "And yet, in 2010, average total pay for FTSE 100 chief executives was 120 times that of the average UK employee. Back in 1998, the multiple was 45."

In January 2012 Cable told the House of Commons: "We cannot continue to see chief executives' pay rising at 13% a year while the performance of companies on the stock exchange languishes well behind." Dr Cable said companies would be required to publish "more informative remuneration reports" for shareholders. There would be an obligation to highlight notice periods for executives that were longer than a year, and substantial exit packages. He also suggested moves to ensure that remuneration committees were more diverse - including potentially two members who had not served on boards before. "I want to see more people appointed to boards who come from different backgrounds," he said.


Tuition fees

During the autumn of 2010 Cable's stance on university tuition fees attracted media attention. Before the 2010 General Election he and other Liberal Democrat MPs signed a pledge to oppose any rise in tuition fees. Cable as government Minister for Business, Innovation and Skills, is responsible for higher education. Cable stated he might abstain from voting on the policy changing tuition fees. Cable subsequently voted for the policy.


December 2010 Daily Telegraph comments

In late December 2010, undercover reporters from The Daily Telegraph, posing as constituents, set up a meeting with Cable, who expressed frustration with being in the coalition and compared it to "fighting a war"; he stated he had "a nuclear option... if they push me too far then I can walk out and bring the government down and they know that", and had to "pick" his fights carefully. He also claimed the Liberal Democrats had pressed for a "very tough approach" to the UK's banks, which had been opposed by the Conservatives. He described the coalition's attempt at fast, widespread reforms (including the health service and local governments) as being a "kind of Maoist revolution", and thought "we [the Government] are trying to do too many things... a lot of it is Tory inspired. The problem is not that they are Tory-inspired, but that they haven't thought them through. We should be putting a brake on them." When his comments appeared in the press, Cable stated, "Naturally I am embarrassed by these comments and I regret them", before reaffirming his commitment to the Coalition Government, stating that "I am proud of what it is achieving".

In an undisclosed part of the Daily Telegraph transcript given to the BBC's Robert Peston by a whistleblower unhappy that the Daily Telegraph had not published Cable's comments in full, Dr Cable stated in reference to Rupert Murdoch's News Corporation takeover bid for BSkyB, "I have declared war on Mr Murdoch and I think we are going to win." Following this revelation Cable had his responsibility for media affairs – including ruling on Murdoch's takeover plans – withdrawn from his role as business secretary.

In May 2011 the Press Complaints Commission upheld a complaint regarding the Telegraph's use of subterfuge: "On this occasion, the commission was not convinced that the public interest was such as to justify proportionately this level of subterfuge."

After the News of the World phone hacking scandal caused the News Corp. bid for BSkyB to collapse, Cable claimed that his views about Murdoch had been vindicated.

Dr Cable's stature in the Government has continued grown since then, being dubbed "the moral centre of this Coalition" by Peter Oborne, chief political commentator at the Daily Telegraph.

LINKS