APPEAL HEARINGS CAN NOW BE FILMED AND TWEETED

Communities Secretary Eric Pickles has announced he will issue new guidance that will formally open up planning appeal hearings "to be filmed, tweeted and reported".

He also challenged councils to open up their planning committees and other meetings.

As part of the government's review of planning practice, new guidance by the Planning Inspectorate will make clear the rights for members of the press and public, including local bloggers and hyperlocal journalists, to report, film and tweet planning appeal hearings.

Ministers hope this initiative will open up a rarely seen side of the planning process.

The Department for Communities and Local Government has stated that: "provided that it does not disrupt proceedings, anyone will be allowed to report, record and film proceedings including the use of digital and social media".

Inspectors are to advise those present at the start of the event that the proceedings may be recorded and/or filmed, and that anyone using social media during or after the end of the proceedings should do so responsibly.

Pickles said: "Watching television programmes like Grand Designs, viewers have been baffled as cameras are stopped from filming meetings of the planning committee. Councillors shouldn't be ashamed or be trying to hide the work they do.

"I am opening up the planning appeals that my department oversees, so the public can see how the planning system works in practice.

"Councils should match this by opening up their planning meetings and other committees," he said.
CONSERVATIVES
LABOUR PARTY
Baroness Sharmi Chakrabarti CBE
Baroness Angela Smith of Basildon
Keir Starmer KCB QC
Lord Steven Bassam of Brighton
SCOTTISH NATIONAL PARTY MPS 2017-2018
Nicola Sturgeon - Leader

MSP

Angus Robertson -Deputy Leader

MSP

Ian Hudghton - President

MSP

Hannah Bardell

MSP

Mhairi Black

MSP

Ian Blackford

MSP

Kirsty Blackman

MSP

Deidre Brock

MSP

Alan Brown

MSP

Lisa Cameron

MSP

Douglas Chapman

MSP

Joanna Cherry

MSP

Ronnie Cowan

MSP

Angela Crawley

MSP

Martyn Day

MSP

Martin Docherty

MSP

Marion Fellows

MSP

Stephen Gethins

MSP

Patricia Gibson

MSP

Patrick Grady

MSP

Peter Grant

MSP

Neil Gray

MSP

Drew Hendry

MSP

Stewart Hosie

MSP

Chris Law

MSP

Stewart McDonald

MSP

Stuart McDonald

MSP

John McNally

MSP

Angus MacNeil

MSP

Carol Monaghan

MSP

Gavin Newlands

MSP

Brendan O'Hara

MSP

Tommy Sheppard

MSP

Christopher Stephens

MSP

Alison Thewliss

MSP

Philippa Whitford

MSP

.

.

.Peter Wishart

MSP

Alex Salmond

MSP
LIBERAL DEMOCRATS
The Queen or King of the United Kingdom appoints one Member of Parliament from the House of Commons as his or her Prime Minister. The Prime Minister is then responsible for providing an effective administration for His or Her Royal Highness, at present Theresa May (2017-18), but that is sure to change.
Many MPs have been contacted over since 1982, over the last 35 years concerning the historic generating buildings at Herstmonceux, where it appeared to the occupier(s) that institutional discrimination was running rife within Wealden District Council - in their abject refusal to face facts, rather injecting distortions to seek to mask the truth. Eventually of course, the lies that they had been nursing since George White and Thomas Hoy first deceived Inspector Raymond Dannruether in 1986/1987 and again in 1997 with Inspector Raymond Michael, but it was not until 1999 when an authoritative Report from the University of London's Archaeology department, that the lie became exposed - since when the Council have showed no remorse and made no effort to correct their database - but rather looked to continue with their vendetta into 2018.
Sadly, the UK is in such a poor financial condition from years of mismanagement at all levels that Articles 1 and 13 had to be left out of the Human Rights Act 1998, where the secretaries of state knew that they could not afford a land where the right to justice offered every man and woman an effective remedy - and that is why this website came into existence. There is no such right for the ordinary person. Justice is the preserve of the wealthy and it helps to be well connected in society.
You will be able to read about how many Ministers and other officials in the UK have been informed about the wrongdoing of Wealden District Council, but have done nothing to put the matter right. Rather, you may discern from the timeline that as matters have escalated, steps have been taken to discredit those challenging local authority - to take the campaigners down - as it were. This is a common tactic employed throughout history to cancel out an adversary.
Not only that, but these same officials have failed to secure affordable housing and climate control. Yet, the spend on submarines and aircraft carriers continues to burden the taxpayer who has no real control over where his tax dollars are going. It is not on roads for sure, an absolute necessity for efficient transport, where transport is the lifeblood of a nation.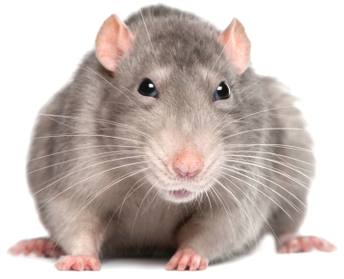 Transparency is the key to identifying staff at Councils like Wealden District abusing positions of trust, such as those that discriminate, or favour one applicant over another. We would urge decent councils to promote council staff that give the facts and members that stand up to be counted. Get it on film so that they cannot deny it. Stopping officers and members sweeping pasts misdeeds under the carpet, is good for the health of the nation.