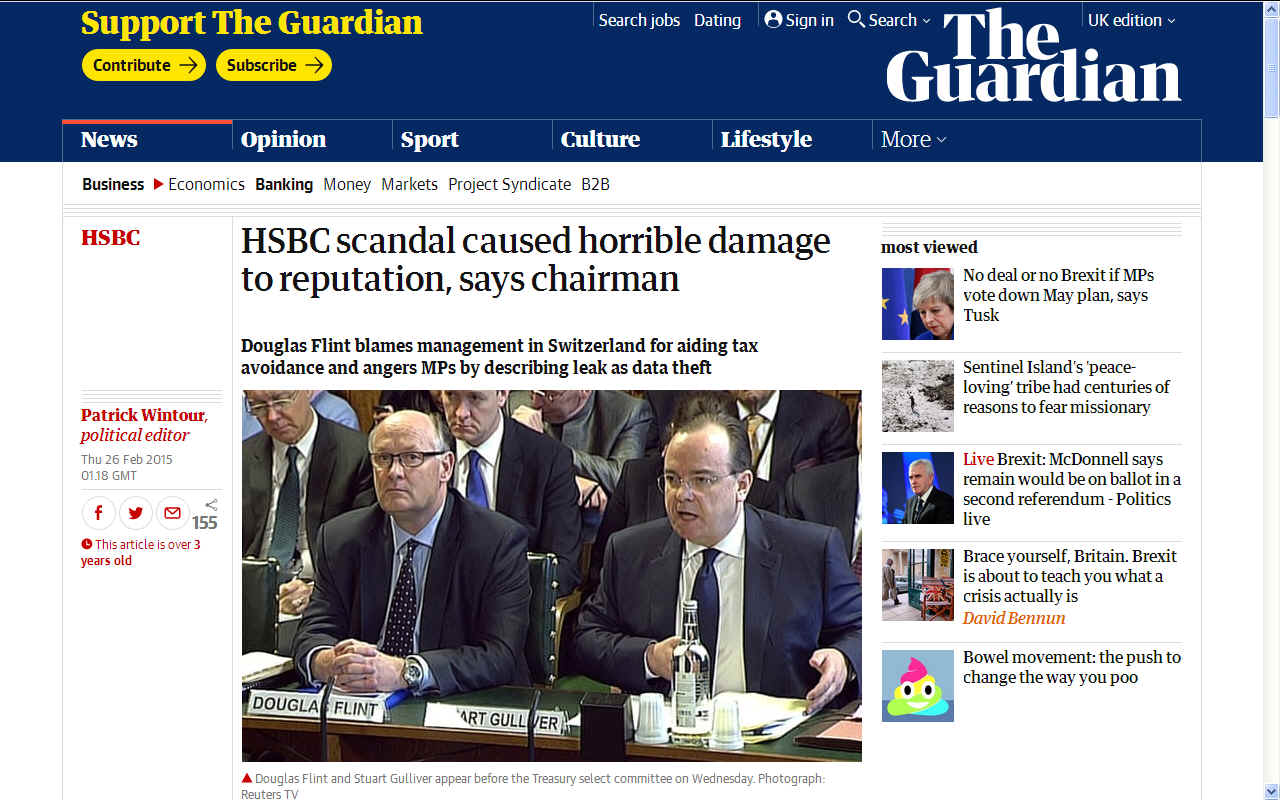 THE GUARDIAN 2015 - The chairman of HSBC has admitted his shame at the "horrible reputational damage" the bank has suffered following the revelations of the systematic aiding of tax avoidance at its Swiss subsidiary, but has refused to take personal responsibility for the failings.

Douglas Flint, who was finance director at the time HSBC took over the Swiss subsidiary, infuriated members of the Treasury select committee on Wednesday by blaming the failings at the Swiss unit on local managers and said that the secrecy surrounding banking in the country made it difficult for him to have a direct line of sight of what has happening at the bank.

Flint, who has been chairman of the bank since the end of 2010, said: "I believe in personal accountability and I do believe people should be held responsible for what they have direct oversight over when they have failed".

While he said he felt "very ashamed" of events at the bank, he said he would not forfeit past bonus payments in response, telling MPs: "I don't feel that proximate to what was happening in the private bank."

His evidence, given over two hours, largely left unresolved the role of Lord Green, the bank's chairman at the time. Green was appointed trade minister by David Cameron despite leaks about the activities of its Swiss subsidiary.

Green, an ordained Tory minister, has steadfastly refused to answer questions in public about the scandal – citing a "point of principle". He has also, to the anger of some MPs, managed to avoid facing questions on his role either from the media or from the two select committees that have been examining the fallout from the scandal. There is some suggestion that Tories are eager to keep Green from attending a select committee hearing.

On Wednesday, Flint largely blamed the directors of HSBC Group private banking, Chris Meares and Clive Bannister, saying they "certainly bear fairly direct responsibility for what went on in the private bank during their stewardship".

He added: "Most accountable, I think, are the management in Switzerland. It's very difficult for people outside Switzerland to get any access to the detailed account-level information in Switzerland. That's something only the management on the ground can have access to for all the privacy and secrecy reasons.

"The individuals that I think are most accountable both for the data theft and the weakness that allowed that to happen, and for the behaviour that was unacceptable in relation to our standards, were the management on the ground in Switzerland."

In his most reflective remarks, Flint admitted he had a shared responsibility, adding: "One of the most humbling things that has happened in my career is a recognition of all the things you did not know, and you go and say: 'What could I have known or what should I have known?'"

Anger at the stance of HSBC was not just confined to the activities of the bank a decade ago, but also its systemic culture of failing its responsibilities.

The Treasury committee chairman, Andrew Tyrie, pointed out the bank was not just facing criticism over its past Swiss subsidiary but over contemporary events, including "interest rate derivative selling, Libor manipulation, Eurobor manipulation, mis-selling mortgages to Fannie Mae and Freddie Mac, Forex rigging, weakness in money laundering, credit default swaps … rigging precious metals" and was involved in "various class action lawsuits over the Bernie Madoff fraud".

"It's a terrible list," Flint admitted.

Stuart Gulliver, HSBC's chief executive, was also asked about his pay arrangements, but said they had not been intended to avoid tax. He conceded it looked strange that his salary while at HSBC in Hong Kong had been placed into a Panamanian account, but he insisted he had made no tax benefit as a result. He said he had made the arrangement in 1998 purely to hide his salary from HSBC staff who might have been able to see it. "I can understand how people find these kind of arrangements unusual and rather strange," he said.

Both bankers insisted they had not discussed the activities at HSBC's Swiss arm with anyone at the Treasury, but said they had held two meetings with HM Revenue and Customs.

Gulliver also said the bank had not used its UK newspaper advertising budget to manipulate editorial coverage, but he said some adverts due to be in the Daily Telegraph had been postponed, not cancelled, when the paper highlighted HSBC's activities in Jersey.
The Eastbourne branch of the Hong Kong Shanghai Bank held an account for a fledgling soft drinks company for many years without any issues. Things changed when one of their customers staged a fight with Wealden District Council, asking Sussex Police to investigate what appeared to be organised malfeasance in public office, a serious crime for which the maximum penalty is life imprisonment. Sussex police did not investigate, faking an investigation and subsequent false report to the council's full committee, about which the police became party to the malfeasance.
The police failings happened some years before HSBC got involved, using anti-money laundering statute to ask questions that appear to be similar in format and to target one individual - the person who was making waves for Sussex police and the planning officers and chief executives of Wealden District Council. Is that just an unbelievable coincidence?
Little was the victim of what appears to be a conspiracy to know, but there was a masonic link lurking in the background in the form of the assistant district planning officer and his father in law, Bernard Best, and a councillor who belonged to the Tyrian Lodge in South Street, just around the corner from the police station in Grove Road.
The pattern of questions were first identified in a Contravention Notice served by Wealden on their target and other organisations with an interest in 2017. Later, Lloyds Bank asked a similar series of questions, once again targeting the same individual about shares that he did not own. Then HSBC joined in with Peter McIntyre and Laura Gaughan asking more questions with the same target in the mix. The branch concerned is/was at: 94 Terminus Road, Eastbourne, BN21 3ND.
Prior to this Barclays bank has closed an account in what looks to be part of the same state sanctioned agenda, in a lesser form. But nevertheless an account was closed despite protestations as to loss. It remains to be seen if there is any other connection or common denominator. At the moment it all points one way.
The objective appears to be to cause a lot of work for the individual and any concern that he worked for, ultimately to force the closure of accounts - and so prevent their target from making money or having any chance of being successful. You might care to agree that banks are supposed to be supportive of entrepreneurs, not do their best to put them out of business.
At first Laura Gaughan tried to interrogate the director of this company over the telephone. Before this conversation (that was recorded as evidence) there was a recorded delivery letter saying to phone to make an appointment to visit the branch. That was misleading to say the least. Laura did not want an appointment to talk about things at the local branch, she only wanted to fire a series of questions at the director that were designed to get the director to incriminate herself, without giving any indication as to what the subject matter was so as to allow the director to refer to the files for accuracy. Talk about human rights violations. Has Laura not heard of a person's miranda rights. Or, in this country, the right to remain silent as per Article 6. But more importantly, the right to know what is being leveled at her, before saying anything that may be misconstrued.
When the company director realised it was a stitch up, she asked for the questions in writing. Sure enough, there came a long list of questions aimed at Mr Nelson Kruschandl, even mentioning him by name. The pattern is, as we say, remarkably similar in format, qualifying as institutionalised discrimination when coupled to the behaviour of Barclays and Lloyds banks - and of course, Wealden District Council under the leadership of Charles Lant, now Trevor Scott.
The account expenditures were small purchases that any business would make and others essential to the cause, in this case supporting a charity with free administration services.
The soft drinks company wrote back to Laura Gaughan asking for clarification of issues, also providing copy of Wealden's contravention notice and other planning related documents that proved the the district council had lied to the Secretary of State in 1987 and 1997. Ms Gaughan failed to respond to the request for information and ignoring the letter from the soft drinks company, Peter McIntyre gave notice that the account would be closed.
HSBC could not respond to the questions being asked, or admit to conspiracy to pervert the course of justice, or worse.
Following this, a director of the soft drinks company attended the Eastbourne branch to ask why the company's correspondence had been ignored, when the account manager, Tim Austin, tried to explain that all customers were being asked similar questions. Mr Austin made it plain that he was not privy to the correspondence, hence could not comment on the letter of complaint.
The complainant makes no bones about Mr Austin, who had been helpful in the operation of this account over the years. His reply though was near identical to Ms Gaughan's when she was asked why the HSBC were asking a similar set of questions to that Wealden and Lloyds bank had been asking. Ms Gaughan also said all customers were being asked the same questions. But that could not possibly be true. Indeed, the level of research and coordination is suggestive of a dedicated witch hunt, all aimed at destroying the victim. This has nothing to do with fraud or money laundering.
On the other hand, if all customers are being asked the same questions with a specific target, then are our banks now turning into a kind of Gestapo service for Her Majesty Queen Elizabeth?
Laura Gaughan
CDD Case Manager
HSBC De Montfort House
51 De Montfort Street
Leicester
Leicestershire
LE1 7BB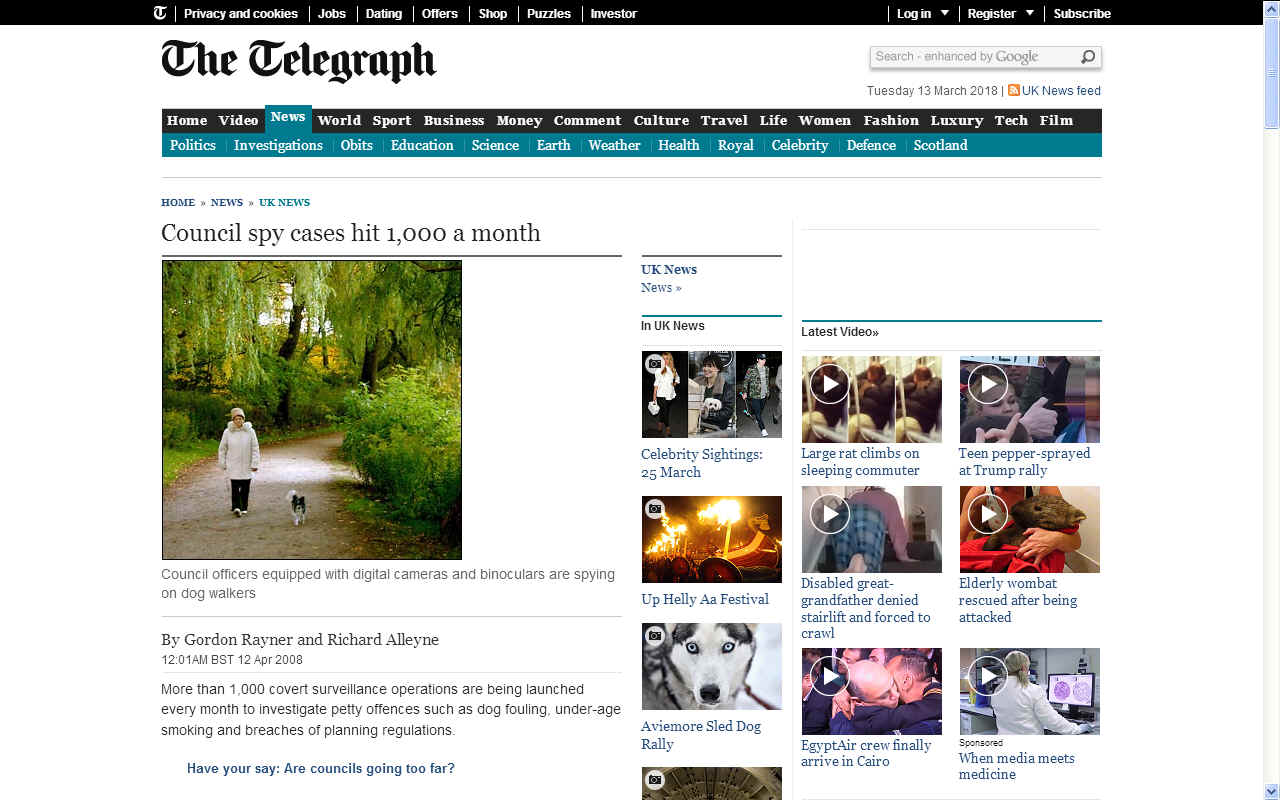 Council civil servants are only one step removed from Nazi Gestapo officers, but think exactly like the brown shirts that led to World War Two. The planning system is particularly prone to breeding workers who develop a power complex and seem to take delight in what the ordinary man in the street would term sadistic practices.
The United Kingdom has laws that oppose the concept of a level playing field, allowing the police, councils and banks to target individuals and to hound them is such a manner as to prevent them from succeeding in the commercial world. For example, their names are flagged up on banking computers, whereupon the customer is given short shrift and shown the door. Hence, the victim cannot compete in the commercial world. Given that everyone should have the right to make a living on equal terms, this agenda appears to have all the hallmarks of some kind of secret society Fourth Reich in the making.
If the allegations are true, this is discrimination plain and simple. The kind of discrimination that led to the extermination of millions of Polish and Jewish people in the Second World War, after Adolf Hitler took his empire building and supposed ethnic cleansing programmes to new industrial heights with the Concentration Camps that are his legacy.
The Gestapo were enlisted to round up undesirables and herd them into the death camps to do forced labour until they either died of malnutrition or were put into the gas chambers to be exterminated using Zyklon B or even just the exhaust fumes from motor vehicles.
We wonder if this is a new era of Nazism in a new form. Clearly, if this kind of targeting of individuals is taking place by way of an undercurrent of activities by the state aimed at disadvantaging certain people, Article 14 is being violated along with many other Human Rights conventions adopted by the United Nations by way of the Universal Declaration.
We await hearing from the HSBC and/or any of their employees (in confidence) should any member of their staff wish to Blow the Whistle.
SAD - .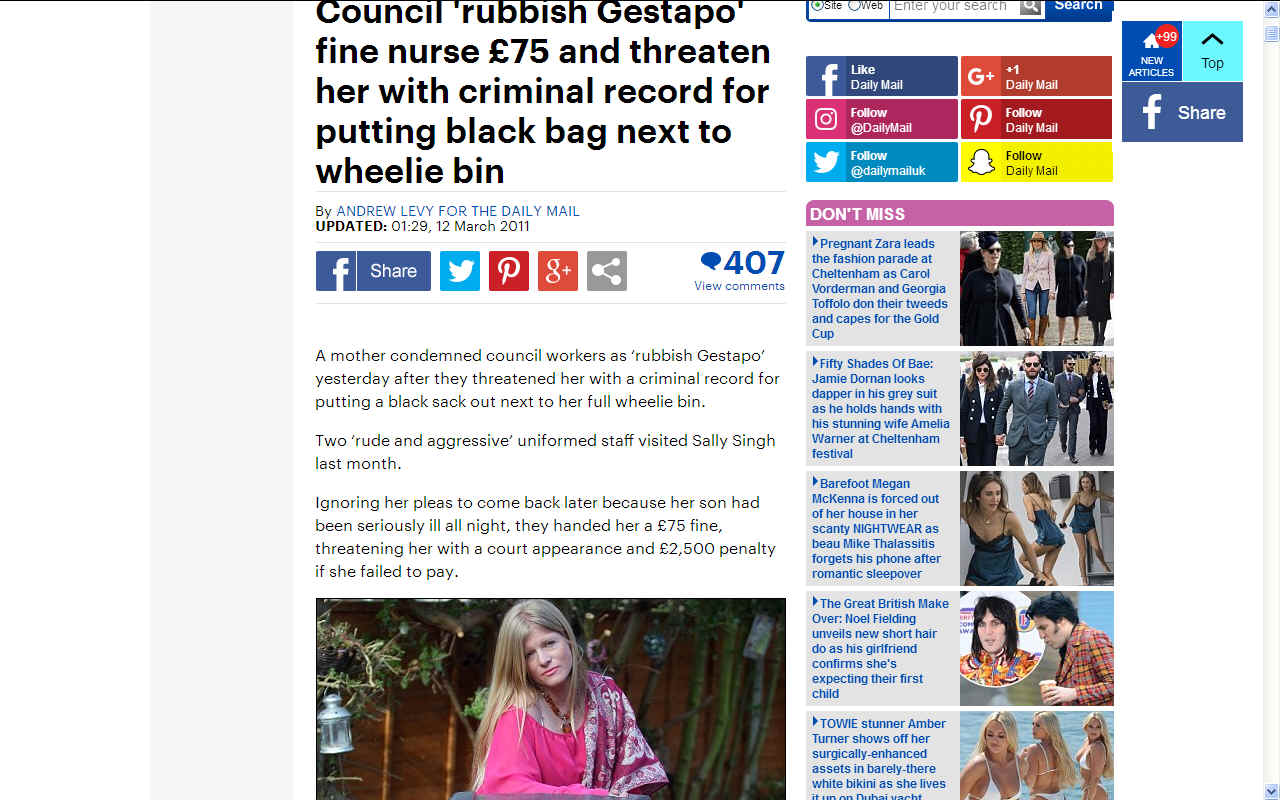 ..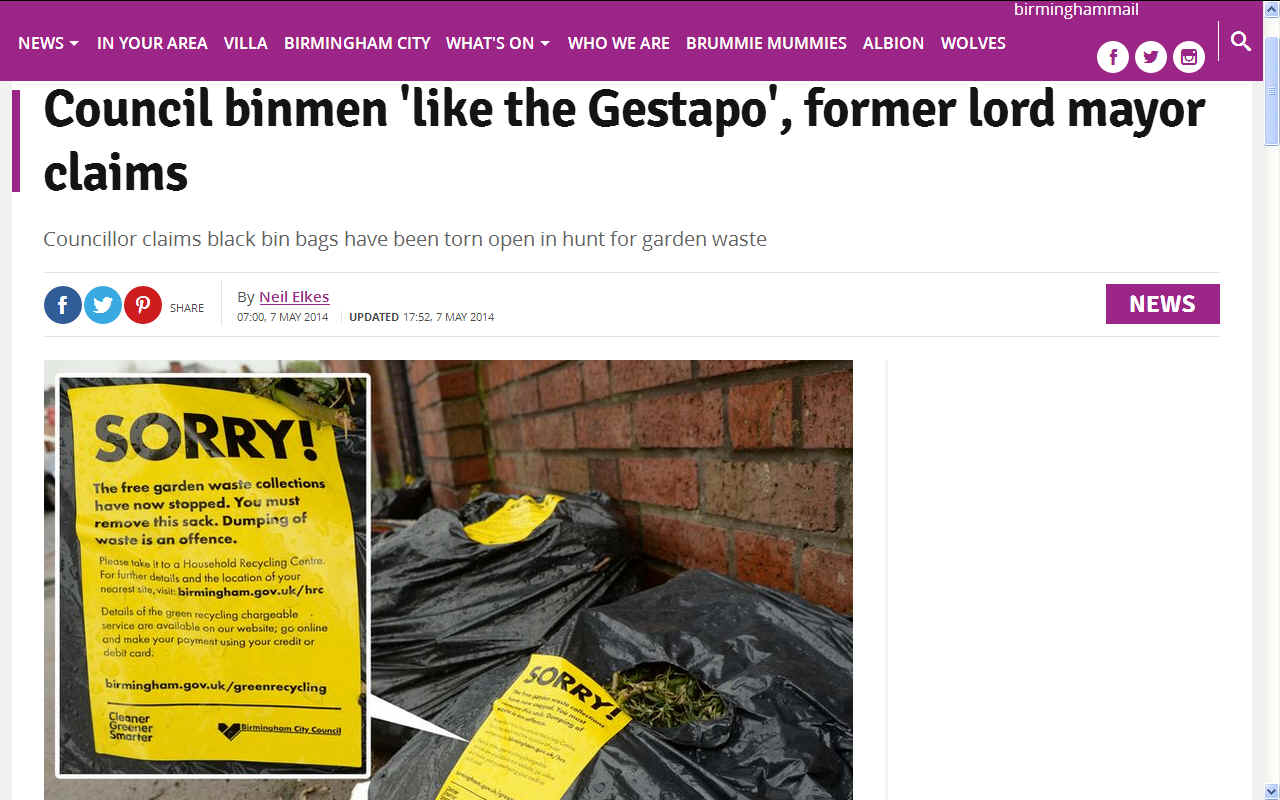 WHO WE WERE FIGHTING AGAINST FROM 1939 TO 1945
WEALDEN'S OFFICERS FROM 1983 TO 2018
Abbott Trevor - Alcock Charmain - Ditto - Arnold Chris (Christine) - Barakchizadeh Lesley - Paul Barker - Bending Christopher
Black Julian - Boakes Beverley - Bradshaw Clifford - Brigginshaw Marina - Brown Ashley - Coffey Patrick - Douglas Sheelagh
Dowsett Timothy - Flemming Mike - Forder Ralph - Garrett Martyn - Goodwin Daniel - Henham J - Holness Derek
Hoy Thomas - Johnson Geoff - Kavanagh Geoff - Kay Ian - Kay I. M. - Barbara Kingsford - Lant Charles - Mercer Richard
Mileman Niall - Moon Craig - Moss Douglas, J. - Nuttall Christine - Pettigrew Rex - Phillips David - Scarpa Victorio - Scott Trevor
Kevin Stewart - Turner Claire - Wakeford Michael. - Whibley David - White, George - Williams Kelvin - Wilson Kenneth - White Steve
The SS and SA were the special forces used for political purposes. At this rate it will not be long before all councils in Britain are run by civil servants who think like Gestapo officers. They might as well cut out the pretence and wear brown shirts and long black boots. Heil Hitler! Banks are following suit, targeting individuals and companies where there is nothing sinister, but simply because they are out to get a particular person. They have been given positions of trust and powers that if abused are sure to cause their victims loss, as per Section 4 of the Fraud Act 2006.
LINKS & REFERENCE
https://www.theguardian.com/business/2015/feb/25/hsbc-scandal-horrible-damage-reputation-chairman
https://www.birminghammail.co.uk/news/midlands-news/council-binmen-like-gestapo-former-7061110
http://www.dailymail.co.uk/news/article-1365235/Chelmsford-Council-rubbish-gestapo-fine-nurse-75-black-bag-wheelie-bin.html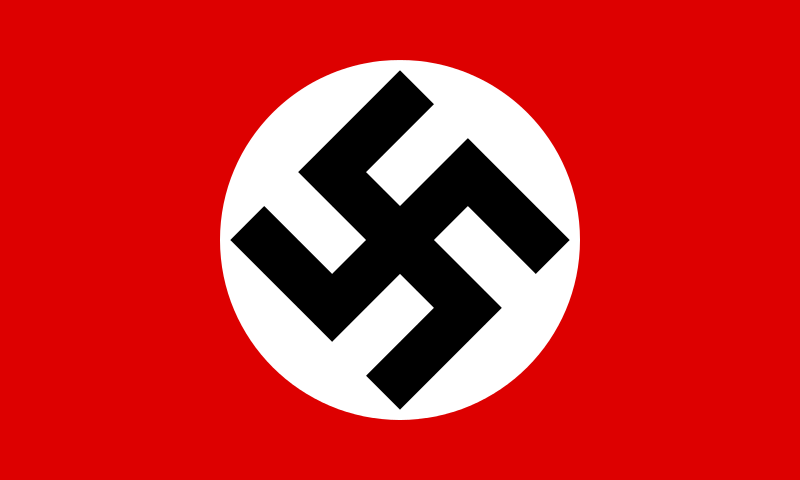 EUROPEAN CONVENTION OF HUMAN RIGHTS