It is alleged that Ashley Brown while acting as head planning officer of this Council was instrumental in ordering and steering Wealden District Council's enforcement department to embark on a campaign to prevent restoration of Herstmonceux Museum in East Sussex.
Worse than that, in so doing this District Planning Officer sought to undermine the Human Rights of Nelson Kruschandl is a manner that would make many Gestapo officers proud. It is alleged that Wealden are guilty of institutionalised discrimination and of a subtle form of eugenics agenda, also working with the Sussex Police to cover up the Petition scandal non-investigation.
Ashley Brown had a duty to ensure that information presented to the Secretary of State at appeals, and/or the courts is accurate, such as not to fall foul of the Fraud Act 2006. He is accused of obstructing and perverting the course of justice by way of manufacturing a lie and then doing all that he could as a civil servant with a position of trust, to perpetuating those lies.
Ashley Brown worked with Ian Kay, George White, Thomas Hoy, Rex Pettigrew, David Phillips, Christine Nuttal and his boss, Derek Holness to devalue the old generating buildings in Lime Park, using the audacious ploy of pretending that his Council did not think they were the original buildings - yet in secret session that is what they admitted to the Members in a closed doors enforcement meeting. Hence, the ploy was a fraudulent misrepresentation - and being that this fraud was being put forward to the Secretary of State's Inspector Raymond Dannreuther - the misfeasance became malfeasance the moment that George White and Thomas Hoy submitted their evidence in 1986 and 1987.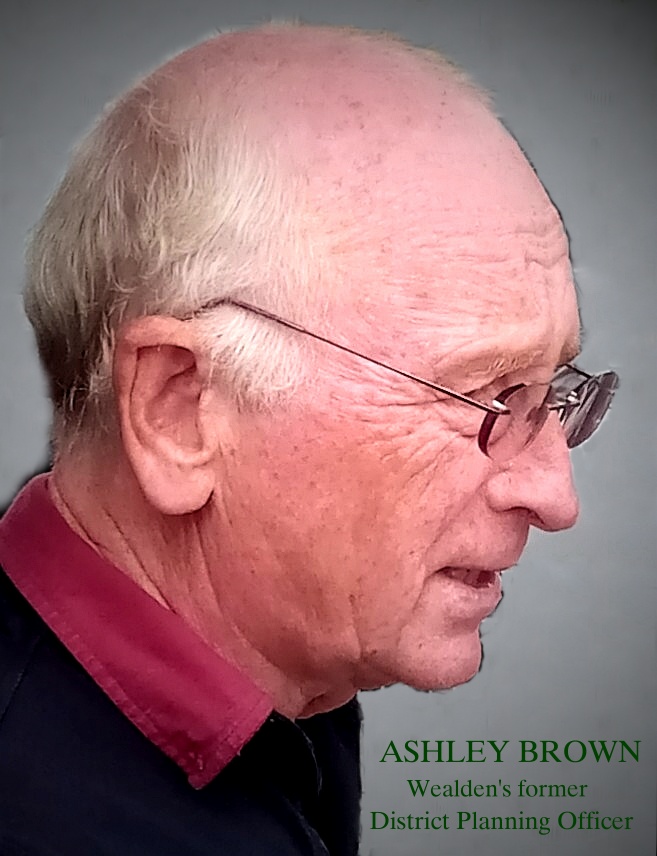 The then CEO Derek Holness is alleged to have made off with an enhanced early retirement package in the amount of £250,000 two hundred and fifty thousand pounds of tax payers money.
We know that David Phillips also received an enhanced pension payout. Again, more public money that we are of the opinion should not have been paid, where it is alleged that such payouts are more than likely hush-money to keep quiet about all the illegal activities, some of which are archived on this website.
We wonder then if you received a nice fat payout when you retired from Wealden District Council. Was it an enhanced package or wasn't it and did you have to sign a confidentiality agreement? The number of enhanced pension packages that are being paid out be councils is staggering. The money comes from Council Taxes that could be much lower if their staff had remuneration packages capped.
This is surely a subject for investigation! But who will carry out the investigation where the Sussex Police appear to be in on the scam.
Ashley Brown
District Planning Officer FAX & POST
Wealden District Council
Pine Grove
Crowborough TN6 1DH
30 January 2000
Dear Mr Brown
176th SITE VISIT & BEST VALUE PRACTICES
Thank you for your letter dated 25th January and received on the 29th January.

I would imagine that your view in this matter may be distorted by the revelation that your assessment of this historic building was wrong. As an amateur archaeologist to have your theories disproved so must be galling. Your assessment was: "no historical interest" and English Heritage's assessment is: "considerable local historic interest". It is notable that you have offered no apology. Quite the reverse.

Mr Phillips only halted in his attempt to force the door open after I said I'd call the Police. I would refer you to the Notice served on Mrs Nuttall & Mrs Phillips on 1st November 1998, which I attach for ease of reference. Your officers may have become obsessed by this matter.

If there are to be further visits without cause, then I must insist on the presence of my solicitor or other independent witness for each occasion. This requirement is forced on me where, on a three-to-one basis your officers could say anything and expect to be believed. Additionally, a written explanation should accompany the need for a visit.

Please accept this letter as Notice that entry will be allowed so as not to obstruct your officers in the course of their business, but on the reasonable terms above. Once again I would remind you that it is a criminal offence for officers to pass on information of "Trade Secrets". It is well known that I am an inventor and have obtained several patents, etc., developed on these premises. I intend to rely on this letter in all matters concerning the Courts and recovery.

If it is that you intend to circulate your letter to Members of APS so as to colour their thoughts during the decision making process with more character assassination, then in that event I will require you to clarify the situation by directing the Committee to consider only material planning factors. You will have seen the Sx Express article where Magistrates had to discharge themselves after an officer of the Court had provided evidence with a prejudiced slant. I believe that situation applies to the Committee. If prejudice is introduced by any officer (of the Court) into the decision making forum, then the Committee should also discharge themselves, in favour of a fresh Committee, who have not been subjected to prejudicial inclusion. The recording of planning meetings may prevent such inclusion!

Yours sincerely


Nelson J Kruschandl
C.C. Members APS
Secretary of State
Mayo & Perkins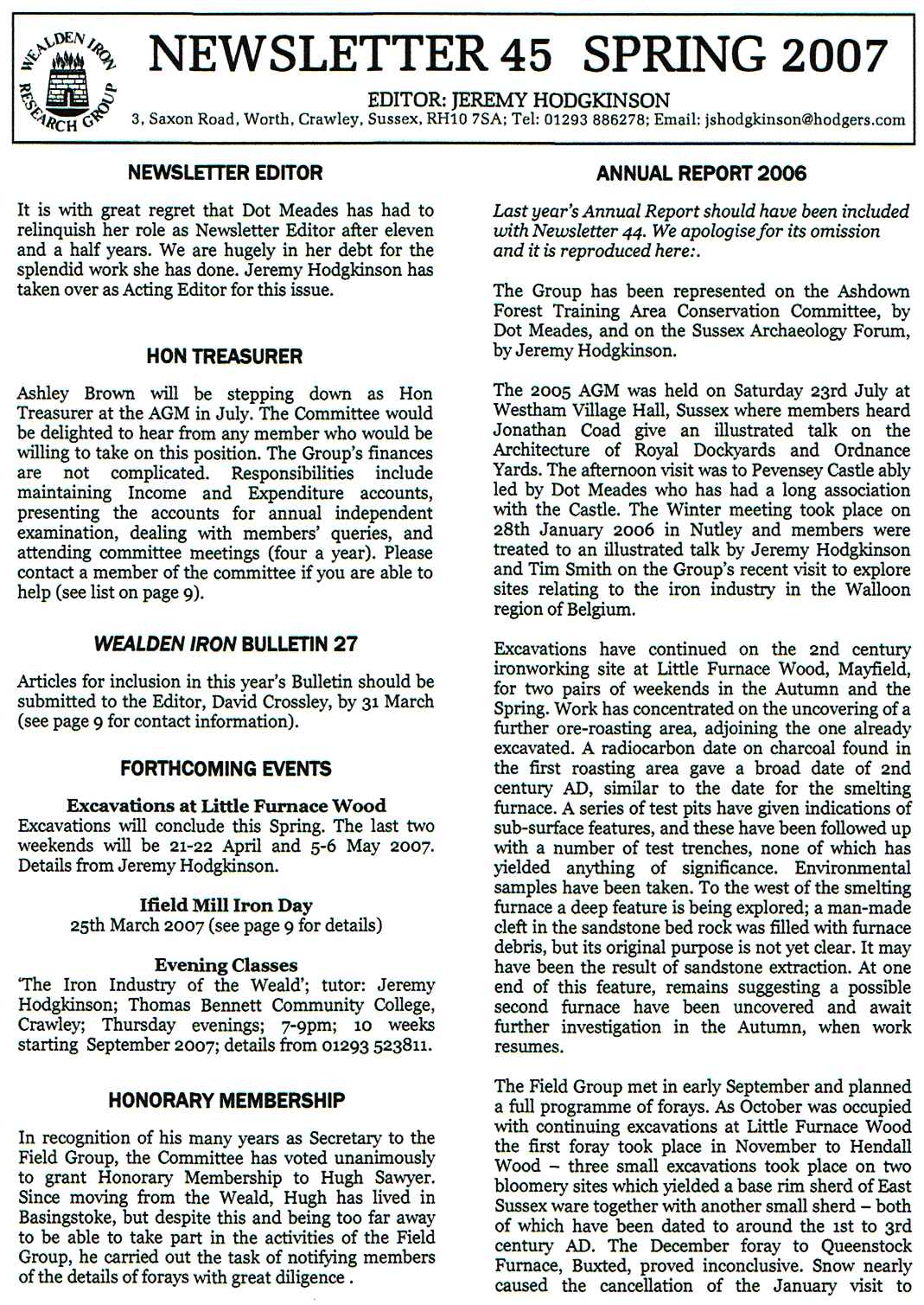 HON TREASURER - Ashley Brown will be stepping down as Hon Treasurer at the AGM in July. The Committee would be delighted to hear from any member who would be willing to take on this position. The Group's finances are not complicated. Responsibilities include maintaining Income and Expenditure accounts, presenting the accounts for annual independent examination, dealing with members' queries, and attending committee meetings (four a year). Please contact a member of the committee if you are able to help (see list on page 9).
WIRG CONTACTS 2007

Chairman: Shiela Broomfield, 8, Woodview Crescent, Hildenborough, Tonbridge, Kent, TN11 9HD
s.broomfield@dial.pipex.com
Vice Chairman & Newsletter Editor: Jeremy Hodgkinson, 3, Saxon Road, Worth, Crawley, Sussex,
RH10 7SA jshodgkinson@hodgers.com
Hon. Secretary & Field Group Secretary: David Brown, 2, West Street Farm Cottages, Maynards
Green, Heathfield, Sussex, TN21 0DG wirghonsec@hotmail.com
Hon. Treasurer: Ashley Brown, 'Foxdene', Foxhunt Green, Waldron, Heathfield, Sussex, TN21 0RU
Publications: Brian Herbert, 1, Stirling Way, East Grinstead, Sussex, RH19 3HG brianherbert@btinternet.com

Bulletin Editor: David Crossley, 5, Canterbury Crescent, Sheffield, S10 5RW d.crossley@sheffield.ac.uk
In 1999 East Sussex County Council paid for an independent survey of the generating buildings as Wealden were adamant that they had not lied to anyone, including another Inspector, Raymond Michael in 1997. The problem with Brown's story was that it is rather difficult to hide the truth from such experts as Archaeology South East and the Sussex Industrial Archaeology Society. Indeed, all of the experts agreed that they were looking at the original generating buildings installed C.1900 by Charles de Roemer to power Lime Park and the village of Herstmonceux.
From 1999 onwards poor old Ashley Brown must have been holding his head in shame, where he professed to be an amateur archaeologist and actually belonged to an archaeological research group. Here he has been caught red-handed spending taxpayer's money pursuing an agenda that is akin to the Nazi's persecution of the Jews during World War Two. Shame on you Ashley. What were you thinking and why have you never apologized to Mr Kruschandl for what you did to him and his wife Jacqueline and subsequent second wife Maria. You were responsible for breaking up those marriages, some of the blame for which rests with your henchmen.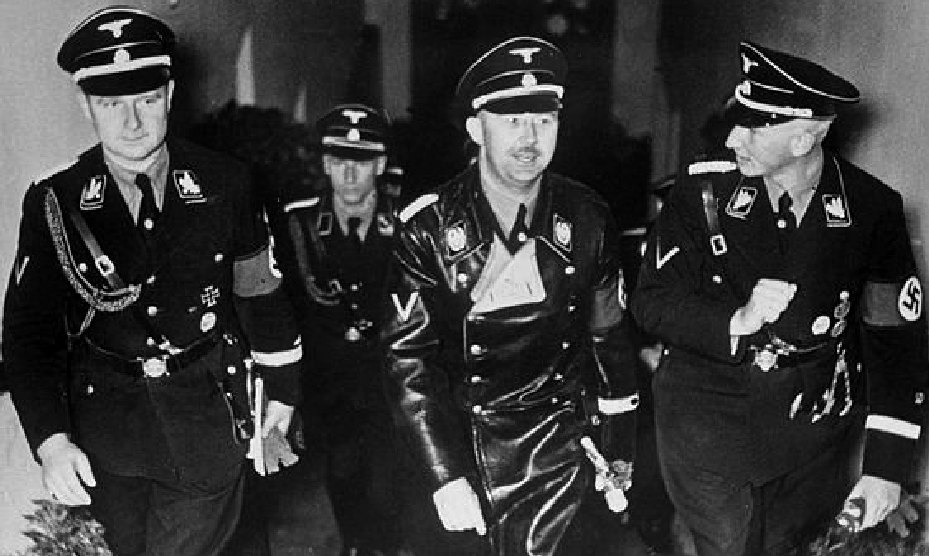 WEALDEN'S CHIEFS - Masterminded over 181 recorded enforcement visits, to harass Nelson Kruschandl in the hope that he'd sell to neighbours in Lime Park. These enforcement visits felt like Gestapo visits to Nelson and his family at the time, as per Heinrich Himmler's storm troopers. Those kind of terror tactics are bound to destroy any relationship - as well Ashley Brown and Derek Holness knew - or aught to have known. David Phillips and Ian Kay, working with J D Moss and others, made the lives of Nelson's family a living hell over more than 20 years of denial. These civil servants were paid out of your taxes to hound a British resident and treat him like a second class citizen. In our opinion they are the modern equivalent of the Nazi War Criminals. With civil servants being given more powers than the SS these days, it will not be long before the transformation to a police state is complete. How long then before World War Three?
Ashley Brown was asked to revisit his Council's criminal deceptions regarding Herstmonceux Museum in 2000, a recording of which committee meeting is soon to be published on this site. The Secretary of State, Eric Pickles, has written to us to explain that this is a matter for Wealden DC to check out and correct. Have they done so? Not on your life.
In addition, any officer of this council not blowing the whistle, is likely to come under suspicion for malfeasance in public office and malicious prosecution. There is no statutory limit preventing crimes from years ago being investigated today. This is a historic allegation of human rights (convention) abuses. The pictures below are those of the officers of this council who have consistently lied to Planning Inspectors and the Courts, or who have aided and abetted those who have and sought to nurse the lie.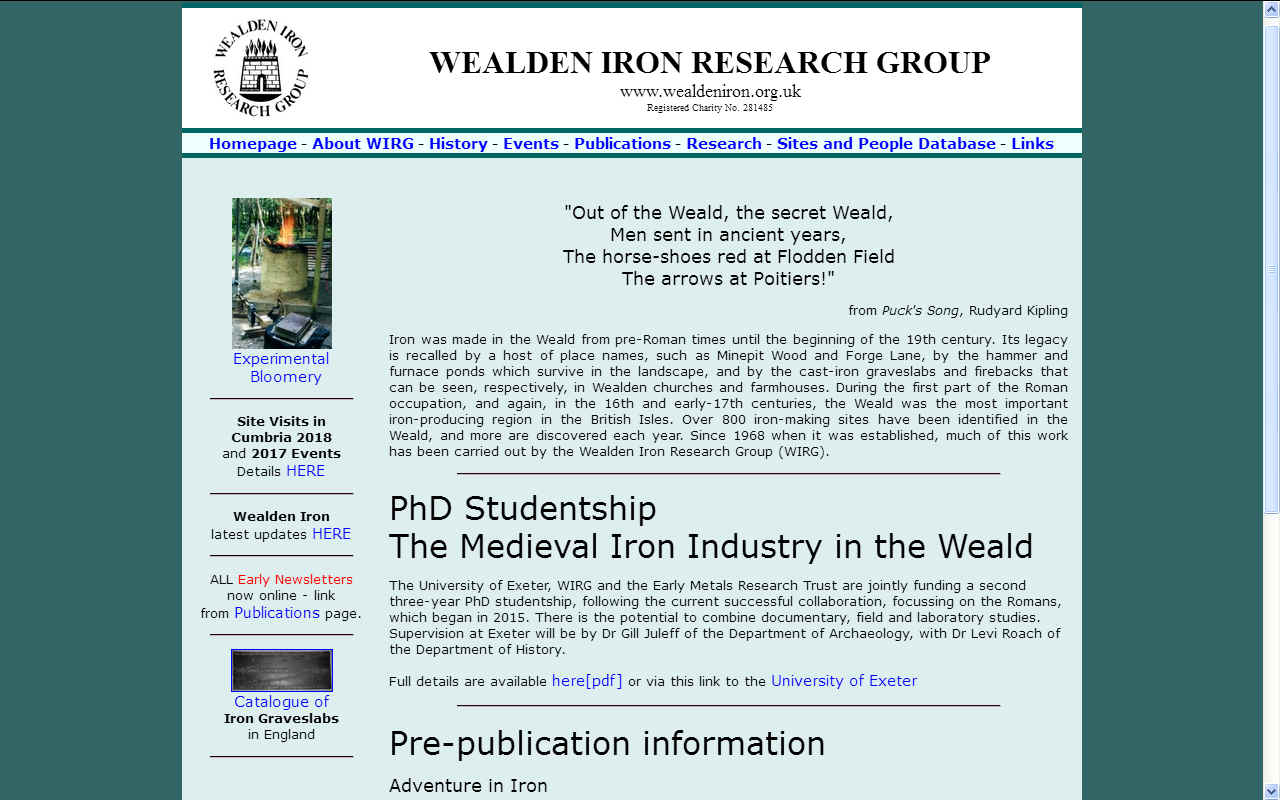 WEALDEN IRON RESEARCH GROUP (WIRG)
Ashley Brown was the honorary treasurer for the WIRG, standing down from this position in 2007. How then might he be implicated in any conspiracy to deny the history attaching to historic buildings as valuable as the generating buildings at Herstmonceux? It appears that we are looking at double standards and a high degree of hypocrisy, where as a member of such a group professing to be dedicated to the research of the iron industry in the Weald, this civil servant then masterminds over a hundred Gestapo style enforcement visits designed to undervalue the historic premises and harass the occupant, presumably, so that he would give up and sell up at the undervalued price of a building that this District Planning Officer maintained was not the Generating Works built by Charles de Roemer - when as a matter of fact it is, and is demonstrably so from the Report of Archaeology South East from 1999.
Iron was made in the Weald from pre-Roman times until the beginning of the 19th century. Its legacy is recalled by a host of place names, such as Minepit Wood and Forge Lane, by the hammer and furnace ponds which survive in the landscape, and by the cast-iron graveslabs and firebacks that can be seen, respectively, in Wealden churches and farmhouses. During the first part of the Roman occupation, and again, in the 16th and early-17th centuries, the Weald was the most important iron-producing region in the British Isles. Over 800 iron-making sites have been identified in the Weald, and more are discovered each year. Since 1968 when it was established, much of this work has been carried out by the Wealden Iron Research Group (WIRG).
The Wealden Iron Research Group (WIRG) was founded to focus and initiate research into the extinct iron industry of the Sussex, Kent and Surrey Weald, and aims to foster interest in this subject, to work with other groups and institutions having allied aims and, above all, to publish its researches. In its annual bulletin, Wealden Iron, can be seen the results of this work, together with articles by historians and archaeologists on different aspects of the industry. The group also publishes a twice-yearly Newsletter for its members. One of the original aims of WIRG, to publish a new survey of the industry, has resulted in the new standard reference on the subject, The Iron Industry of the Weald, by Henry Cleere and David Crossley, first published in 1985 and which ran to a second edition, and contains much of WIRG's research over the past thirty-five years. The Wealden Iron Industry by Jeremy Hodgkinson, for many years chariman of WIRG, was published recently, is an introduction to the subject. In 1981, the group won the BBC's Chronicle Award for Archaeology.

Membership of WIRG is open to individuals, families and institutions, students and those of pensionable age, and includes a bi-annual Newsletter and the Wealden Iron Bulletin. Activities include a Field Group, which organises a programme of fieldwork in the autumn and winter, bi-annual meetings with visiting speakers, small-scale excavations, and a variety of other projects undertaken by its members. WIRG administers the Tebbutt Research Fund which awards small grants towards research into the Wealden iron industry.
COUNCIL OFFICIAL SAID: "MOVE YOUR HOME AND WE'LL SAVE YOUR STABLES"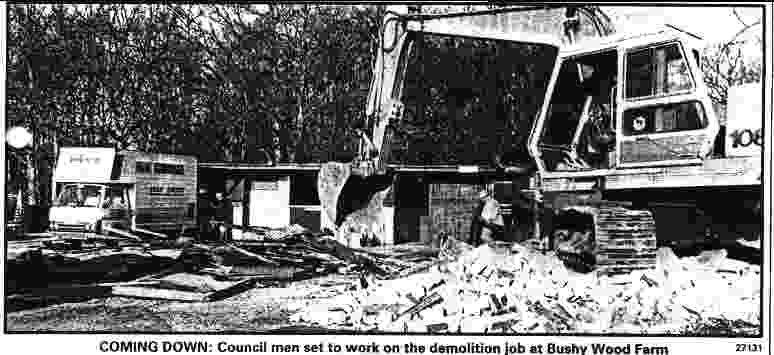 February 26th 1997
BUSHY WOOD DEMOLITION
Ashley Brown was also responsible for the demolition of the animal sanctuary at Bushy Wood. This was an underhanded operation to deprive Michael and Valerie Punter of a development that was Permitted under agricultural rules, but was a permission that was personal to Gordon Worcester.
All the usual suspects were involved in this case, including Ian Kay, David Phillips, Ashley J Brown, Mrs L Aylmore,
WEALDEN'S OFFICERS FROM 1983 TO 2018
Ian Kay

Assist. Dist. Plan.

Charles Lant

Former CEO

Victorio Scarpa

Solicitor

Timothy Dowsett

Dist. Secretary

Christine Nuttall

Solicitor

David Phillips

Enforcement

Daniel Goodwin

Former CEO

J Douglas Moss

Policy

Kelvin Williams

Dist. Planning

Trevor Scott

Solicitor

David Whibley

Enforcement

Christine Arnold

Planning

Beverley Boakes

Legal Secretary

Patrick Coffey

Planning

Julian Black

Planning

Ashley Brown

Former DPO

Derek Holness

Former CEO
Abbott Trevor - Alcock Charmain - Ditto - Arnold Chris (Christine) - Barakchizadeh Lesley - Paul Barker - Bending Christopher
Black Julian - Boakes Beverley - Bradshaw Clifford - Brigginshaw Marina - Brown Ashley - Coffey Patrick - Douglas Sheelagh
Dowsett Timothy - Flemming Mike - Forder Ralph - Garrett Martyn - Goodwin Daniel - Henham J - Holness Derek
Hoy Thomas - Johnson Geoff - Kavanagh Geoff - Kay Ian - Kay I. M. - Barbara Kingsford - Lant Charles - Mercer Richard
Mileman Niall - Moon Craig - Moss Douglas, J. - Nuttall Christine - Pettigrew Rex - Phillips David - Scarpa Victorio - Scott Trevor
Kevin Stewart - Wakeford Michael. - Whibley David - White, George - Williams Kelvin - Wilson Kenneth - White Steve
THE LAW & PROTECTION OF CORRUPT OFFICERS
At the moment the Sussex Police appear to have granted their chums at Wealden immunity from prosecution. The law is though clear, where an instrument was obtained by deception some time ago and limitations may have applied, if that instrument is being used today, then the method by which the instrument was obtained may be the subject of a criminal investigation under the provisions of the Fraud Act 2006. In other words a fraud committed before enactment of the Fraud Act 2006, may be looked at under the provisions of that Act, because the fraud is being committed anew in 2013.
Ashley Brown has been under suspicion in terms of malicious prosecution and misfeasance in public office for some years. He is more than likely a mason, or his friends and associate at Sussex Police are. Obviously, since Sussex Police when invited to investigate - simply returned all the files having done nothing - which makes Sussex Police party to the crime. It is a criminal offence to know of a possible crime, but not to investigate it. Having read this page, Ashley, you must then do something about it. It is no longer acceptable to turn a blind eye. See the extract of the Fraud Act below: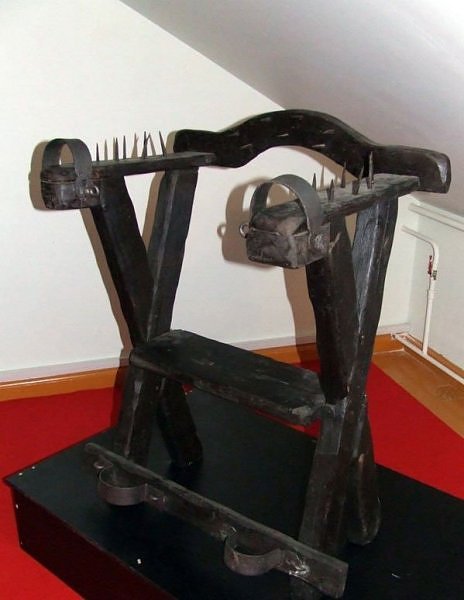 WITCH HUNTS - Planning officers are trained not to answer questions directly, but to inject some areas of doubt, such as to use the word "fuller," rather than "full" when writing up a committee's request for more information. That way they can still leave out the important bits that they don't want the members to see. Even if this chair had been used on Ashley Brown, judging by his letters in reply to requests for information, he would have died and gone to Hades rather than reveal the truth.
FRAUD ACT 2006
Section 4 - Fraud by abuse of position [such as a planning or police officer]
(1) A person is in breach of this section if he —

(a) occupies a position in which he is expected to safeguard, or not to act against, the financial interests of another person,

(b) dishonestly abuses that position, and

(c) intends, by means of the abuse of that position—

(i) to make a gain for himself or another, or

(ii) to cause loss to another or to expose another to a risk of loss.

(2)A person may be regarded as having abused his position even though his conduct consisted of an omission rather than an act.

COMMENT - Hmmm, I can't believe it's not butter!
WDC's Planning Enforcement Officers and advertised area of cover. But please note that they like to play in each others area when a case gets too hot to handle - and where does Christine Arnold fit into all of this:
| | | |
| --- | --- | --- |
| | Craig Moon | Tom Holman |
| . | . | . |
| Buxted | Chalvington with Ripe | Alciston |
| Crowborough | Chiddingly | Alfriston |
| Danehill | East Hoathly | Arlington |
| Fletching | Framfield | Berwick |
| Forest Row | Hadlow Down | Cuckmere Valley |
| Frant | Heathfield and Waldron | East Dean and Friston |
| Hartfield | Horam | Hailsham |
| Maresfield | Isfield | Hellingly |
| Rotherfield | Laughton | Herstmonceux |
| Wadhurst | Little Horsted | Hooe |
| Withyham | Mayfield | Long Man |
| | Uckfield | Ninfield |
| | Warbleton | Pevensey |
| | | Polegate |
| | | Selmeston |
| | | Wartling |
| | | Westham |
| | | Willingdon and Jevington |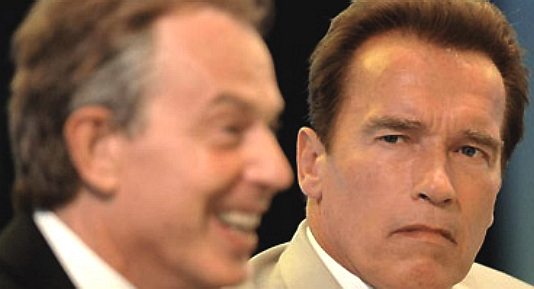 Vicarage Lane, Hailsham, East Sussex, BN27 2AX T: 01323 443322
Pine Grove, Crowborough, East Sussex, TN6 1DH T: 01892 653311
Abbott Trevor - Alcock Charmain - Ditto - Arnold Chris (Christine) - Barakchizadeh Lesley - Paul Barker - Black Julian - Boakes Beverley
Brigginshaw Marina - Brown Ashley - Coffey Patrick - Douglas Sheelagh - Dowsett Timothy - Flemming Mike - Forder Ralph - Garrett Martyn
Goodwin Daniel - Henham J - Holness Derek - Hoy Thomas - Johnson Geoff - Kavanagh Geoff - Kay Ian - Kay I. M. - Barbara Kingsford
Lant Charles - Mercer Richard - Mileman Niall - Moon Craig - Moss Douglas, J. - Nuttall Christine - Pettigrew Rex - Phillips David - Scarpa Victorio
Scott Trevor - Kevin Stewart - Wakeford M. - Whibley David - White, George - Williams Kelvin - Wilson Kenneth - White Steve

LINKS & REFERENCE
..
http://wealdeniron.org.uk/
http://dailycaller.com/2013/04/03/cnn-embarrasses-itself-with-amanda-knox-coverage/
www.dailymail.co.uk Amanda Knox victim anti American trial Hillary Clinton launch investigation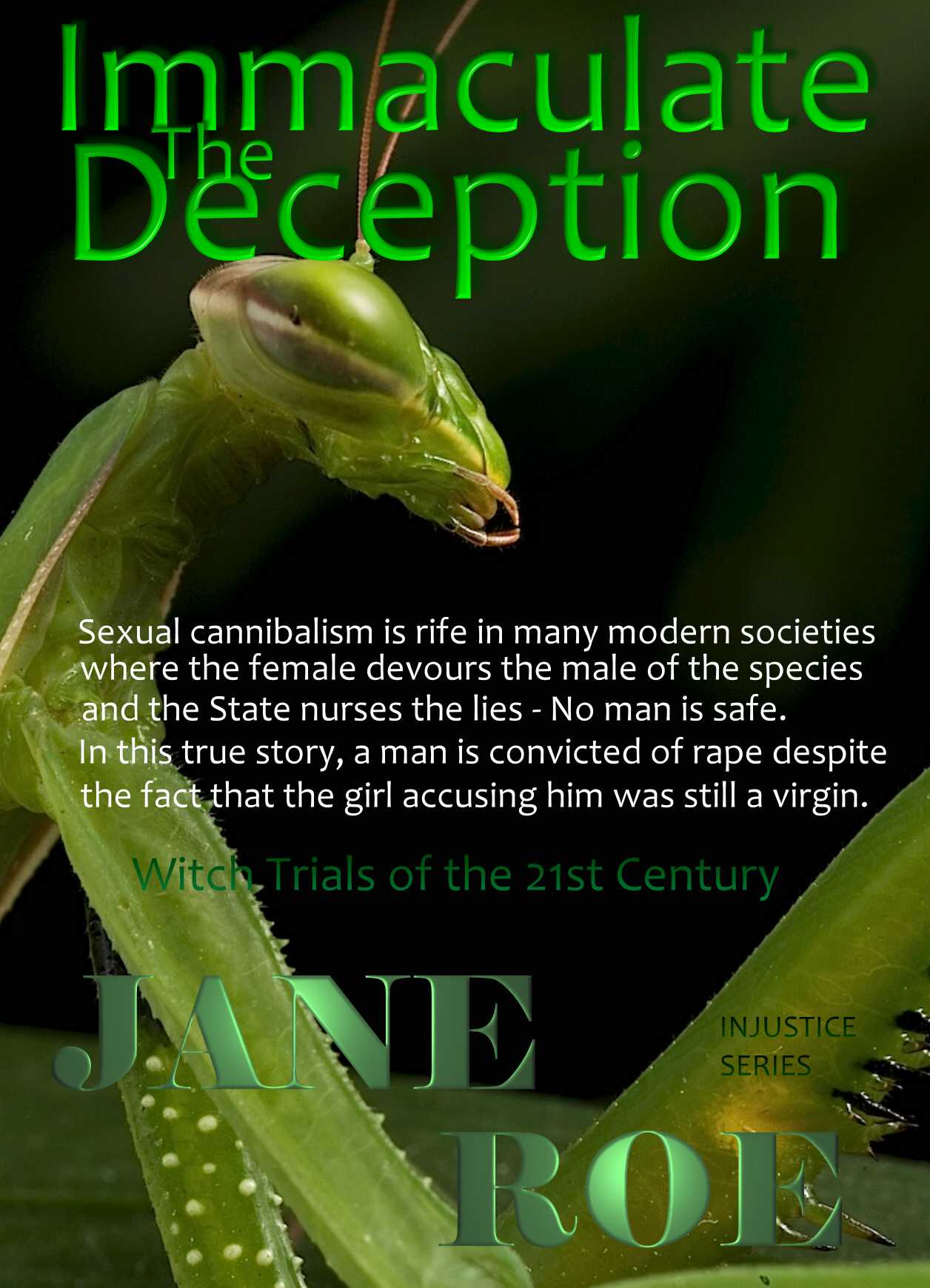 Sexual cannibalism in humans is commonplace where the (UK) state still pays bunny-boilers to fabricate allegations - despite the untenable ratio of false allegations. This is called Noble Cause Corruption, so named because the cause (more convictions of rapists and perverts) is noble, but the means (convicting significant numbers of innocent men) is corrupt. A decent justice system is one where convictions are safe; where an appeal is guaranteed and where the court system does not refuse appellants the evidence for their barristers to perfect grounds of appeal. Unlike most European countries, the right of appeal in the UK in not mandatory and the discretionary single judge paper system is open to startling abuses. This book is based on a real case study, that reveals the fatal flaws in the English justice system. No man in England is safe until these issues are dealt with - it could happen to anyone.