MASS EUGENICS PROGRAMME - Crematorium at Buchenwald still containing the bones of anti-German women as a reminder that what you do in life, echoes in eternity.
Bergen-Belsen or Belsen, was a Nazi concentration camp in what is today Lower Saxony in northern Germany, southwest of the town of Bergen near Celle. Originally established as a prisoner of war camp, in 1943, parts of it became a concentration camp. Initially this was an "exchange camp", where Jewish hostages were held with the intention of exchanging them for German prisoners of war held overseas. The camp was later expanded to accommodate Jews from other concentration camps.

After 1945 the name was applied to the displaced persons camp established nearby, but it is most commonly associated with the concentration camp. From 1941 to 1945, almost 20,000 Soviet prisoners of war and a further 50,000 inmates died there. Overcrowding, lack of food and poor sanitary conditions caused outbreaks of typhus, tuberculosis, typhoid fever and dysentery, leading to the deaths of more than 35,000 people in the first few months of 1945, shortly before and after the liberation.

The camp was liberated on April 15, 1945, by the British 11th Armoured Division. The soldiers discovered approximately 60,000 prisoners inside, most of them half-starved and seriously ill, and another 13,000 corpses, including those of Anne and Margot Frank, lying around the camp unburied. The horrors of the camp, documented on film and in pictures, made the name "Belsen" emblematic of Nazi crimes in general for public opinion in many countries in the immediate post-1945 period. Today, there is a memorial with an exhibition hall at the site.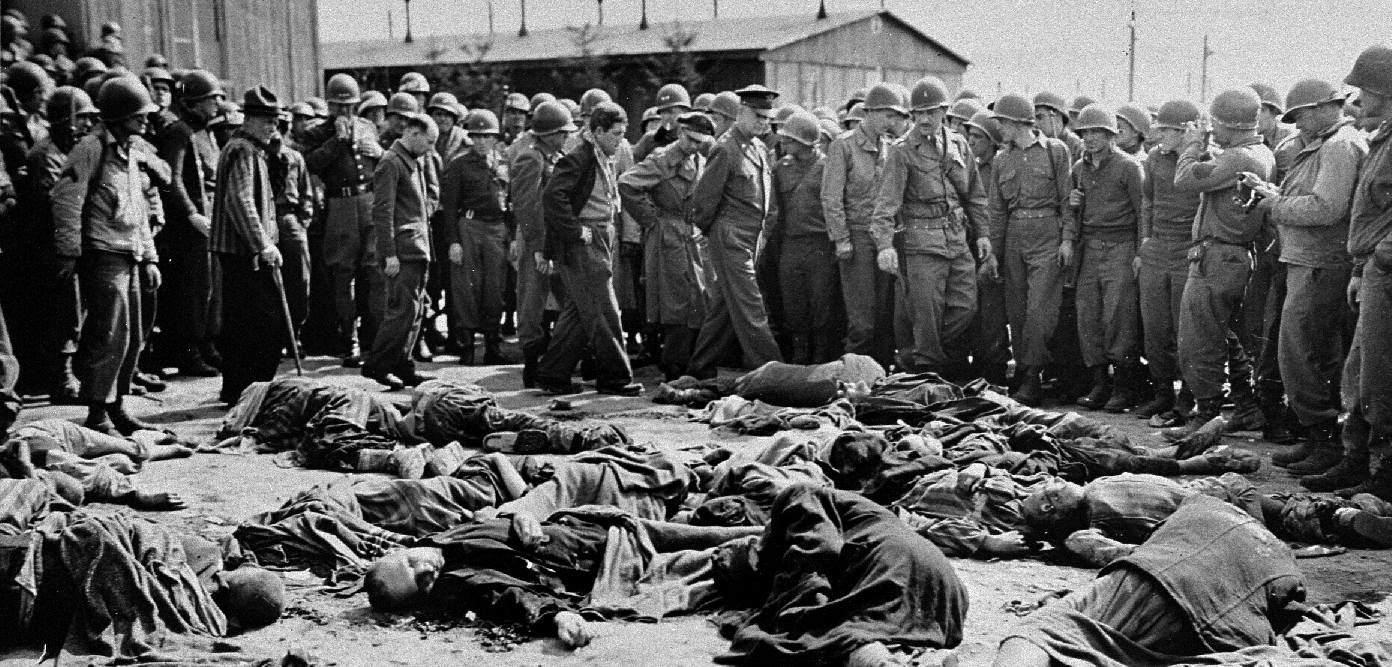 Buchenwald concentration camp (German: Konzentrationslager (KZ) Buchenwald, in English: beech forest) was a German Nazi concentration camp established on Ettersberg hill near Weimar, Germany, in July 1937, one of the first and the largest of the concentration camps on German soil, following Dachau's opening just over four years earlier.

Prisoners from all over Europe and the Soviet Union—Jews, Poles and other Slavs, the mentally ill and physically-disabled from birth defects, religious and political prisoners, Roma and Sinti, Freemasons, Jehovah's Witnesses (then called Bible Students), criminals, homosexuals, and prisoners of war—worked primarily as forced labor in local armaments factories. From 1945 to 1950, the camp was used by the Soviet occupation authorities as an internment camp, known as NKVD special camp number 2.

Today the remains of Buchenwald serve as a memorial and permanent exhibition and museum.
LINKS & REFERENCE
Adolf Hitler

German Chancellor

Herman Goring

Reichsmarschall Luftwaffe

Heinrich Himmler

Reichsführer Schutzstaffel

Joseph Goebbels

Reich Minister Propaganda

Philipp Bouhler SS

NSDAP Aktion T4

Dr Josef Mengele

Physician Auschwitz

Martin Borman

Schutzstaffel

Adolph Eichmann

Holocaust Architect

Erwin Rommel

The Desert Fox

Rudolf Hess

Auschwitz Commandant

Karl Donitz

Submarine Commander

Albert Speer

Nazi Architect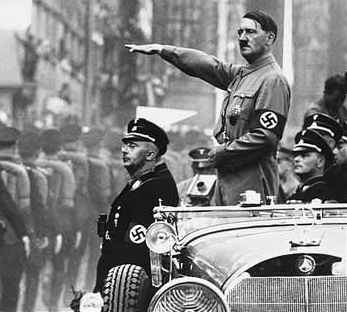 Adolf Hitler and chum Heinrich Himmler [Allegedly, Adolf Hitler did not die in that bunker incident C.1949. Apparently, he was fired into England, strapped to a V1 rocket, leaving behind his false teeth. He parachuted into Wealden that night hoping to meet some deviants, who'd arranged a new identity for their fallen comrade. Apparently, he landed in Crowborough, shaved off his moustache and was mistaken for a council official, whereupon he infiltrated the ranks of the local council and trained them how to use his terror tactics to control the peasant civilians]
Victorio Scarpa, David Whibley, Julian Black, Daniel Goodwin, Christine Arnold, Patrick Coffey, Timothy Dowsett
Christine Nuttall, David Phillips, Douglas Moss, Ian Kay, Charles Lant, Beverley Boakes, Kelvin Williams
Abbott Trevor - Alcock Charmain - Ditto - Arnold Chris (Christine) - Barakchizadeh Lesley - Paul Barker - Bending Christopher
Black Julian - Boakes Beverley - Bradshaw Clifford - Brigginshaw Marina - Brown Ashley - Coffey Patrick - Douglas Sheelagh
Dowsett Timothy - Flemming Mike - Forder Ralph - Garrett Martyn - Goodwin Daniel - Henham J - Holness Derek
Hoy Thomas - Johnson Geoff - Kavanagh Geoff - Kay Ian - Kay I. M. - Barbara Kingsford - Lant Charles - Mercer Richard
Mileman Niall - Moon Craig - Moss Douglas, J. - Nuttall Christine - Pettigrew Rex - Phillips David - Scarpa Victorio - Scott Trevor
Kevin Stewart - Wakeford M. - Whibley David - White, George - Williams Kelvin - Wilson Kenneth - White Steve
LINKS
http://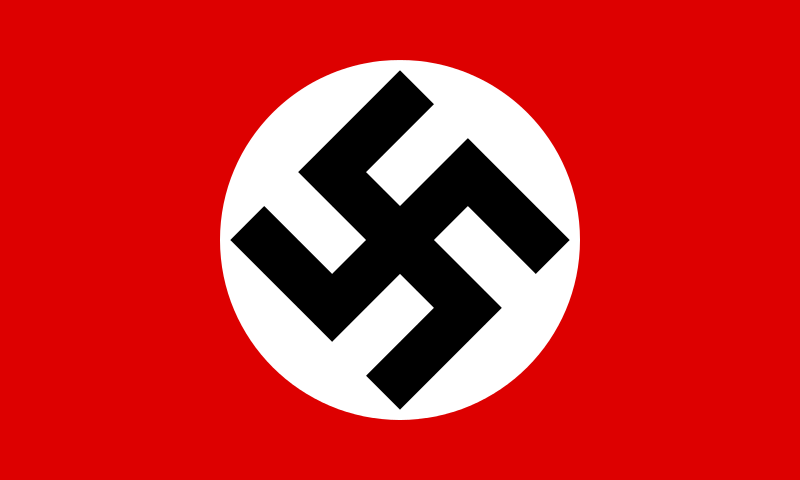 This site is free of © Copyright except where specifically stated 1997 - 2021. Any person may download, use and quote any reference or any link, and is guaranteed such right to freedom of information and speech under the Human Rights and Freedom of Information Acts. However, be aware that we cannot be held liable for the accuracy of the information provided. All users should therefore research matters for themselves and seek their own legal advice and this information is provided simply by way of a guide. Horse Sanctuary Trust UK All trademarks herby acknowledged.
This site contains copyrighted material the use of which has not always been specifically authorized by the copyright owner. We are making such material available in our efforts to advance understanding of environmental, political, human rights, economic, scientific, and social justice issues, etc. We believe this constitutes a 'fair use' of any such copyrighted material as provided for in section 107 of the US Copyright Law. In accordance with Title 17 U.S.C. Section 107, the material on this site is distributed without profit to those who have expressed a prior interest in receiving the included information for research and educational purposes. FAIR USE NOTICE