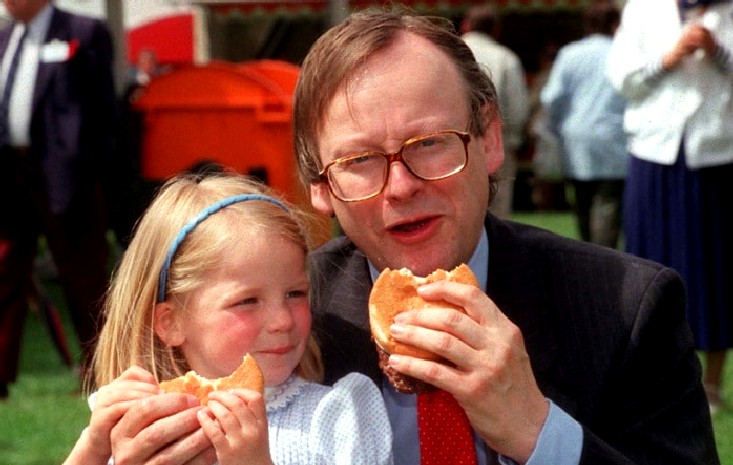 RAYMOND MICHAEL - Appeared on behalf of the then Secretaries of State for the Department of the Environment and Welsh Office, including John Gummer. The MP retired to the backbenches in 1997, from where he pursued his interest in environmental issues before standing down at the 2010 election, when he entered the Lords as Baron Deben of Winston. In 2012 he became Chairman of the Committee on Climate Change. His son, Ben, has just been appointed a junior health minister.
The Generating Works at Herstmonceux is the last surviving example of a small scale dc utility in Europe. It is therefore a building of considerable historic importance. As we understand it from Historic England (then English Heritage) every council has a duty to protect archaeology in their area.
Sadly, Ashley Brown, the then District Planning Officer at Wealden District Council had other ideas, not wanting to admit the tactics (181 Gestapo style site visits) that his Council had employed to disenfranchise the occupant, it appears that he ordered his storm troopers to continue with the lies put before dear old Inspector Dannreuther in 1987.
Two further applications were filed seeking to uncover the truth as to the archaeology and secure a beneficial use. Predictably the Members of this Council were duped (some of which were in on the scam), meaning that an appeal would be inevitable. The eugenics like agenda to cost the applicant as much time and money as possible was carried on as before.
APPEAL REFS: APP/C14235/A/96/265962 and APP/C1435/A/96/274318
These appeals were joined and heard without the benefit of Wealden making enquiries of the County Archaeologist or English Heritage as required by PPG 15 and PPG 16 (Planning Policy Guidance documents relating to historic buildings).
As a result Inspector Raymond Michael was also duped by the evidence of Chezel Bird and J Douglas Moss, into following the decision of Inspector Raymond Portal Dannruether from 1987. The point here is that as with George White and Thomas Hoy, these officers of the Wealden District Council conspired together to mask the true history and importance of the building in question.
This is termed a "Conspiracy to Pervert the Course of Justice" and it is a criminal offence for which there is no statute time bar.
Weladen's officers persuaded Chezel Bird to tell Inspector Michael that the generating buildings he was looking at was a later pump house, to pump water up from the well on site. This was rather an odd argument because the pump to which she was referring to was a modern three-phase multi-stage unit powered by an electricity supply that did not exist when the building was constructed. Not only that, but the water tank that had been installed in the 1970s was plainly balanced on temporary beams that were not part of the original frame of the timber building.
Hence, Ms Bird and J Douglas Moss were attempting to use a very recent adaptation to confuse the situation even more so than White and Hoy had done so in 1987.
They managed to do this by consistently looking the other way when it came to their duty to follow the correct procedure - and point out the flaws in their argument, such as 3-phase electricity and modern pumps and hoses not being around in 1909 when the original frame of the building was constructed.
By looking the other way this devious duo believed that they could avoid the consequences of their blatant procedural impropriety, when in doing the right thing they knew they could not recover and the misdeeds of their work colleagues from yesteryear (most of whom were still working for this council) would be unmasked - and unmasked they surely would be in years to come.
This Inspector came to the conclusion that a commercial use would be inappropriate in this backwater location, where a residential use would be preferred. But, because he was lied to about the history as the Inspector before him, he resolved that the building he was looking at was not the original generating unit from C. 1900. Of course it was, but there are none so blind as those who will not see.
Another famous Englishman who refused to see was Admiral Horatio Nelson. He is said to have put his telescope to his blind eye and say: "I see no ships." We wonder what the ratio of being deceived as opposed to going along with the ruse might have been. Surely no intelligent man could have been so gullible! The same applies to Raymond Dannreuther. Was he truly that dim-witted? It seems unlikely, in which case the State was either in on the ruse, or maybe there were other factors to consider that we know not of, such as masonic influences.
HERSTMONCEUX MUSEUM
As a result of Inspector Dannruether being fooled by George White, Thomas Hoy and Richard Mercer in January of 1987, and Inspector Michael doing his thing in 1997, the old generating buildings would have to wait until 1999 when an independent archaeological survey revealed that these are the original wooden structures from 1909.
Wealden's officers embarked on a conspiracy to hide the truth and deprive the then occupier, Nelson Kruschandl, of his home. The objective appears to have been to obtain the property at an undervalue for near neighbours. Other officers involved in this malfeasance in public office included David Laurence Phillips, Douglas Moss, Christine Nuttall, Ian Kay and Victorio Scarpa.
The chief executives and cabinet members are also implicated, including Charles Lant, Derek Holness and Sheelagh Douglas. This is because of their failure to ensure that their officers were acting correctly and the subsequent cover up. The solicitor acting for the council as of March 2018 is Trevor Scott.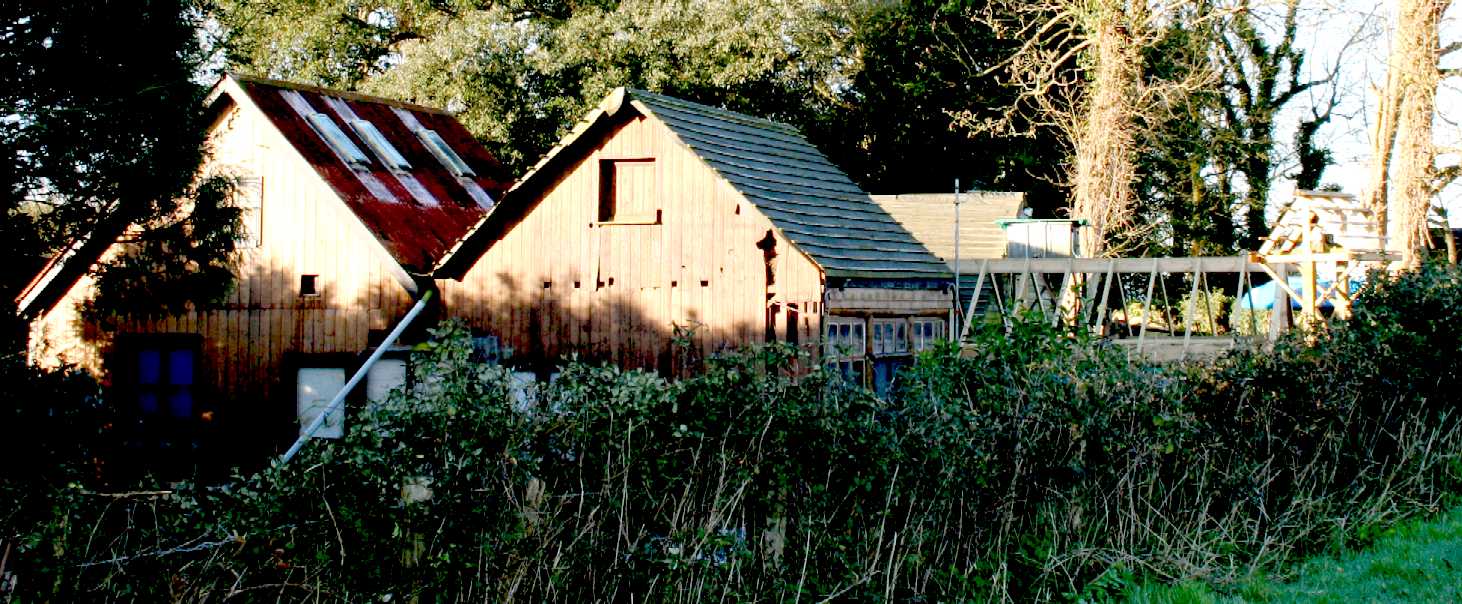 As you can see from this picture taken one sunny Sunday morning in March 2014, much work was needed to bring this unique wooden building back to life. You can see from this picture that part of the building is missing. There are square holes cut in the wall where the ceiling beams once were and the hatch is not and external window, but was for internal ventilation purposes between machine houses.
SUSSEX INDEX A - Z
CHIDDINGLY - HORSE SHOW and GYMKHANA
CUCKMERE VALLEY - EXCEAT
HERSTMONCEUX - PARISH COUNCIL - MUSEUM - ACTION GROUP - WD/2014/2663/MAO - 70 HOUSES
TWISSELLS MILL, OLD HEATHFIELD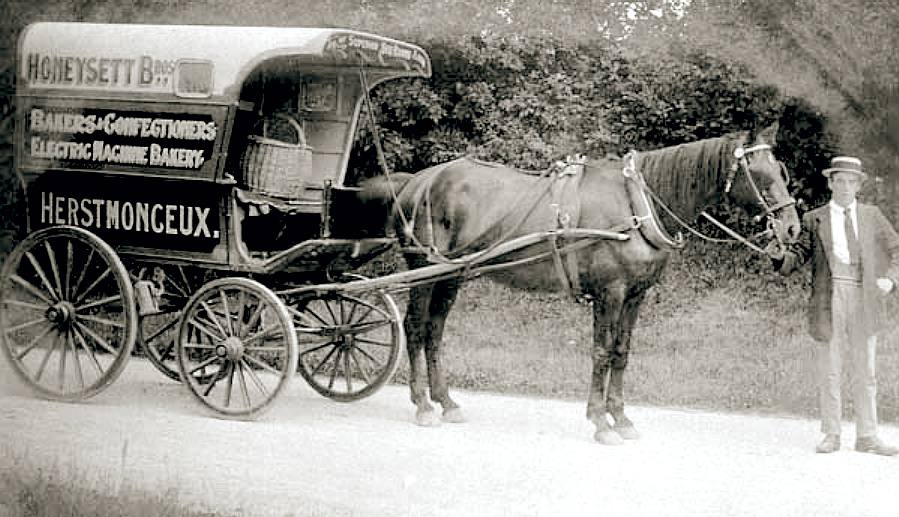 BAKING BREAD - An amazing archaeological find. This picture confirms that the old Bakery that was operated by the Honeysett Brothers between 1900 - 1914, baked their loaves using electricity that could only have come from Herstmonceux Museum at the time. Wow! The carriage may not have survived, but the building is seen in the winter scene below.
COUNCIL OFFICERS HAVING CONDUCT OF PLANNING MATTERS RELATING TO HERSTMONCEUX MUSEUM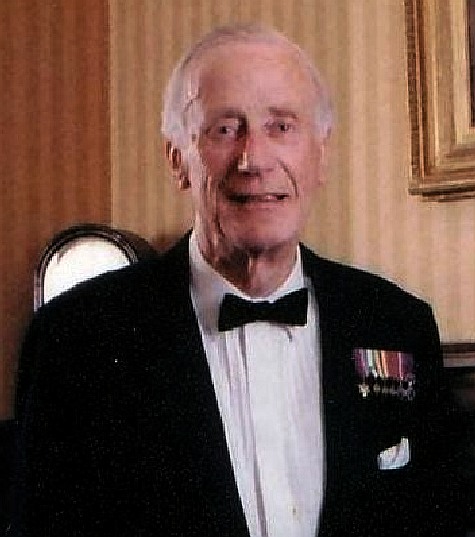 R. P. DANNREUTHER - This is a photograph of the Inspector for the Secretary of State who, it appears, was duped by council officers in 1987 into believing that the generating buildings were constructed during the Second World War of corrugated iron. Raymond Portal Dannreuther was invited to believe that the original wooden construction from the turn of the century had been demolished during hostilities to build a hospital for wounded airmen.
TOWN & COUNTRY PLANNING ACT 1990
Section 171B Time limits.

(1) Where there has been a breach of planning control consisting in the carrying out without planning permission of building, engineering, mining or other operations in, on, over or under land, no enforcement action may be taken after the end of the period of four years beginning with the date on which the operations were substantially completed.

(2) Where there has been a breach of planning control consisting in the change of use of any building to use as a single dwellinghouse, no enforcement action may be taken after the end of the period of four years beginning with the date of the breach.

(3) In the case of any other breach of planning control, no enforcement action may be taken after the end of the period of ten years beginning with the date of the breach.

(4) The preceding subsections do not preventó

(a) the service of a breach of condition notice in respect of any breach of planning control if an enforcement notice in respect of the breach is in effect; or

(b) taking further enforcement action in respect of any breach of planning control if, during the period of four years ending with that action being taken, the local planning authority have taken or purported to take enforcement action in respect of that breach.

COUNCIL MEMBERS SITTING ON - AREA PLANS SOUTH
Andrew Long - (no email address)
David White - cllr.david.white@wealden.gov.uk
Diane Dear - cllr.dianne.dear@wealden.gov.uk
Charles Peck - cllr.charles.peck@wealden.gov.uk
Chris Hardy - cllr.chris.hardy@wealden.gov.uk
Chris Triandafyllou - cllr.chriss.triandafyllou@wealden.gov.uk
Daniel Shing - daniel.shing@wealden.gov.uk
Dick Angel - cllr.dick.angel@wealden.gov.uk
Barby Dashwood-Morris - cllr.barby.dashwood-morris@wealden.gov.uk
Barry Marlowe - cllr.barry.marlowe@wealden.gov.uk
Bill Bentley - cllr.bill.bentley@eastsussex.gov.uk
Brian Jarman (deceased)
Brian West - (retired)
John Blake - cllr.john.blake@wealden.gov.uk
Lin Clark - cllr.lin.clark@wealden.gov.uk
Nigel Coltman - cllr.nigel.coltman@wealden.gov.uk
Nigel McKeeman - cllr.nigel.mckeeman@wealden.gov.uk
Raymond Cade - cllr.raymond.cade@wealden.gov.uk
Ron Cussons - cllr.ron.cussons@wealden.gov.uk
Stephen Harms - cllr.steve.harms@wealden.gov.uk
Stephen Shing - cllr.stephen.shing@wealden.gov.uk
Susan Stedman - cllr.susan.stedman@wealden.gov.uk
LOCAL NEWSPAPERS CONTACTED
Sussex Express - sussex.express@jpress.co.uk
amie.morrell@jpress.co.uk
Eastbourne Herald - eastbourne.herald@jpress.co.uk
The Argus - lucy.pearce@theargus.co.uk
emily.walker@theargus.co.uk