Ian Kay seems to have been with Wealden District Council since at least 1983, contrary to the recommendations of Lord Nolan not to let officers stay for more than 5 years so that they can build up cozy relationships with developers. If he did not mastermind the vendettas against Wealden Action Group (WAG) members, he was party to the conspiracies. We understand that Mr Kay now lives in Rye. There is no statute of limitations against perjury or procurement, hence, this is an ongoing and live investigation as to "historic" cases that Ian Kay handled in his career - none of which appear to have been investigated by the Sussex Police.
We hope that you reading this page and the Public Prosecutor will agree that this is an extraordinary situation, unless that is, the police were party to the crimes - and if they are - well that adds to the curry-pot of corruption that we are slowly revealing.
We see no reason why historic sex cases and historic corruption cases might not receive the same level of attention in terms of obtaining prosecutions. The one big difference is that the law has been rigged so that a person accused of a sex crime is guilty until proven innocent, while a planning officer who lies through his teeth routinely is innocent until proven guilty. This inequality in the law means that police authorities will always choose to prosecute a sex offender over the blatant misuse of public office perpetrated by a councillor, council officer or member of parliament.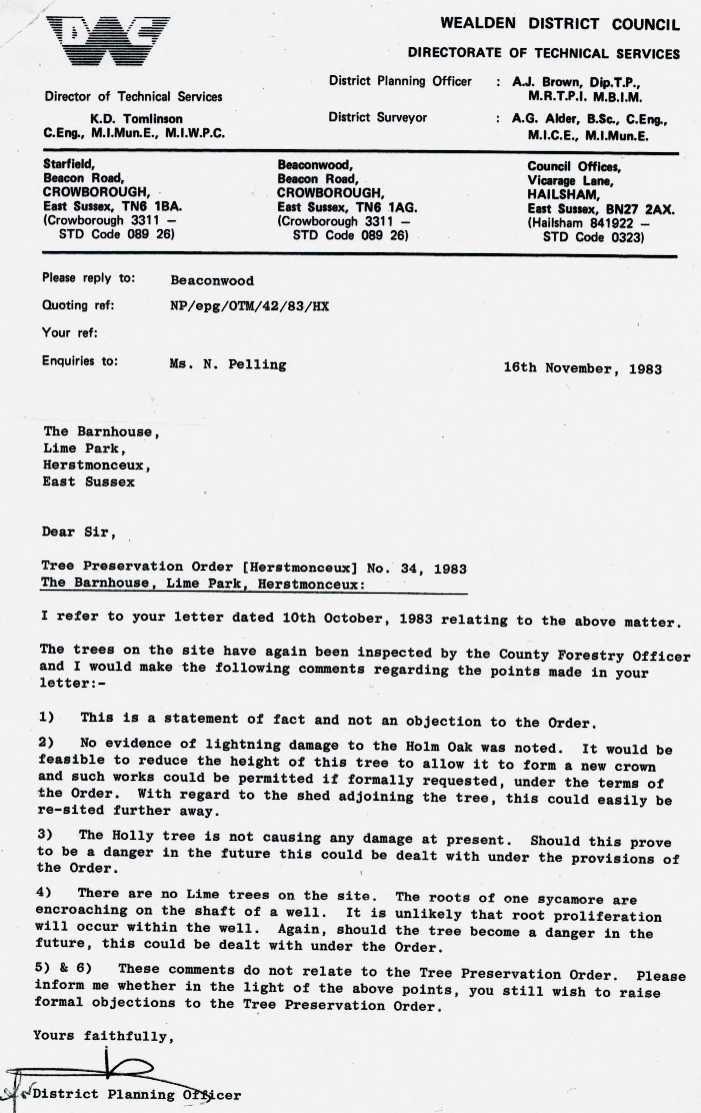 CAPTURED - There it is, that signature that tells us that Ian Kay was involved in the Old Steamhouse case from at least 1983. In 1983 The Old Steamhouse was known as The Barnhouse. This Tree Preservation Order was designed by the civil servant planning enforcement officers at Wealden to cause harm to the then Owner. They knew that the buildings has a history and were valuable archaeologically, but they kept this to themselves except when deciding how to help the neighbours in Lime Park part Nelson Kruschandl from his then property. This was before the formation of Lime Park Estate Ltd, a so called residents property company that was set up by Peter Townley and others in the Park to usurp the shared drive. Why? Because the former owners, Wickens Estates Ltd did not want to take legal action against Mr Kruschandl - but they were prepared to let some of the residents gain an advantage over poor old Nelson, by excluding him from the so-called Residents property company. Of course if a company is set up to exclude just one resident in that geographical area, they may not call themselves a "Residents" company. More like a lynch mob looking to throw their weight around.
The proposed TPO was a malicious use of a power that should be used to protect trees that are not causing harm to a historic building. Any fool of an aboriculturist will be able to tell you that weed trees like sycamores should not be sited less than 30 feet from a building. In addition, the letter that Kay was responding to contained the words "formal objection." How then could the writer ignore the key message. What had happened was that the Council had rushed to get the proposed TPO through and not realised that the letter of Objection had been sent by Recorded Delivery. Ian Kay was assigned by Ashley J Brown to fudge some kind of excuse for ignoring a valid objection.
SANDCASTLES, 46 VAL PRINSEPS ROAD, PEVENSEY BAY - WD/87/3194
It is alleged that there is also the matter of Ian Kay failing to declare an interest in relation to what was believed to be his father-in-laws' application under the above case reference number. If any officer (or member) fails to declare an interest, that is held to be procurement. Procurement for any member of the public is illegal. Procurement for a family member is far worse. This is one of the temptations for officers of council's that they should steer clear of, but apparently not Mr Kay. We are following this developing story and hope to be able to report more of the facts as they are revealed.
Let us consider application WD/87/3194, that was allegedly tendered by Denis Bernard Best via his agent P G V Kenward. It has been alleged that Ian Kay was enthusiastically commentating on this application when a person attending explained the situation to a packed committee (including a public gallery of some 80+ objectors) chaired by Tom Woodward - words to the effect:
"Would it be appropriate for Mr Kay
to reveal his relationship with the applicant."
It is further alleged that once Ian Kay had been exposed by the person who for the moment wished to remain anonymous, the council officer hastily gathered up his notes and left the meeting. The point here is that if the member who raised this point had not spoken out, presumably then Ian Kay would have continued to guide the members as to the details relating to what amounted to an application from a family member.
The other pertinent point is that Section 27 notices were known by the legal services manager, Victorio Scarpa to be incomplete. The then director of Technical Services, K D Tomlinson, knew from Ian Kay that this application was from his father in law. You will not be surprised to learn that this series of correspondence has disappeared from the files very recently (November 2016). And that is because a member of the Action Group has been trolling through the files on other matters and happened upon the relevant correspondence. This particular member of the public is closely followed by the administration staff. It is no coincidence that whatever he asks to see in return visits is no longer on the files. This is also a matter for Sussex Police to investigate.
It is a criminal offence to remove evidence or otherwise tamper with a public record (R v T) in anticipation of or to seek to avoid discovery - knowing that a police investigation could be brought. In the R v T case that was held to be a perversion of the Course of Justice.
The fact that this important evidence has gone missing has been reported to the Zurich Municipal Fraud Team, under Royal Mail signed for post, reference No: KK334072177GB.
A council may not proceed to decide a matter until the proper notice has been given to all of those who are known to have an interest in the land. If there is any doubt about land ownership, or if land is unregistered, an applicant must advertise the planning application in the local press. In the case of enforcement matters,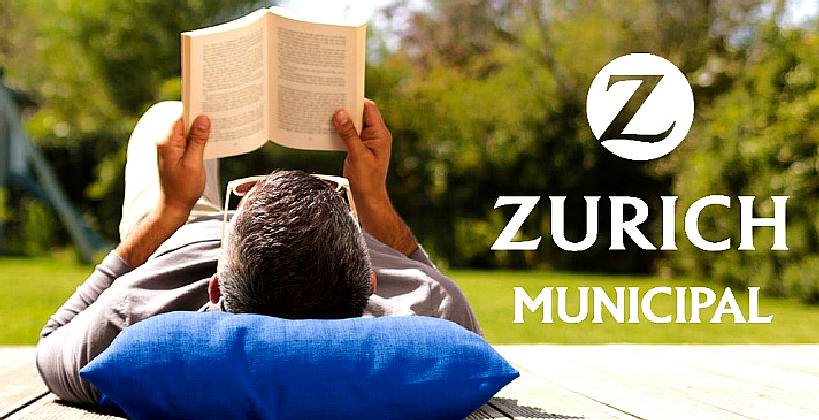 Zurich Insurance plc is a public limited company incorporated in Ireland. Registration No. 13460.Registered Office: Zurich House, Ballsbridge Park, Dublin 4, Ireland. The UK Branch is registered in England and Wales Registration No. BR7985. UK Branch Head Office: The Zurich Centre, 3000 Parkway, Whiteley, Fareham, Hampshire PO15 7JZ. Zurich Municipal is part of the Zurich Insurance Group, and one of the leading providers of risk and insurance solutions to Local Authorities, Schools, Charities and the Social Housing sector.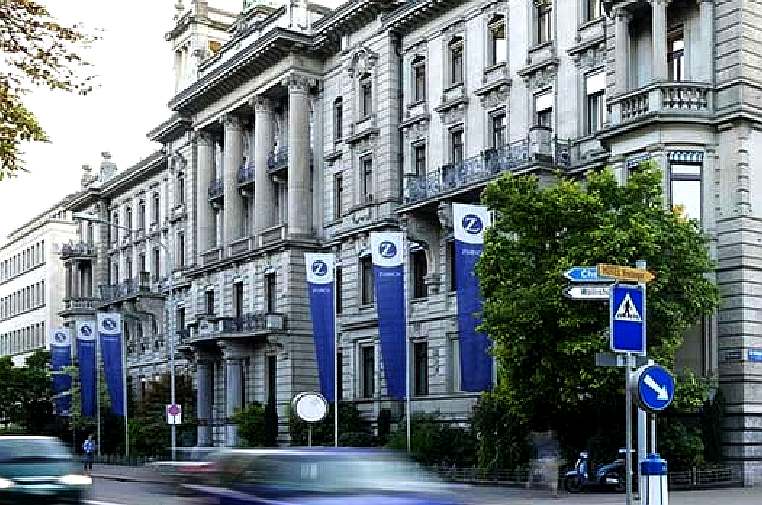 Zurich Insurance plc is authorised by Central Bank of Ireland and authorised and subject to limited regulation by the Financial Conduct Authority. Details about the extent of our authorisation by the Financial Conduct Authority are available on request. Our FCA Firm Reference Number is 203093.

Zurich Assurance Ltd, authorised by the Prudentual Regulation Authority and regulated by the Financial Conduct Authority and the Prudential Regulation Authority. Registered in England and Wales under company number 02456671. Registered office: The Grange, Bishops Cleeve, Cheltenham, GL52 8XX
PERJURY & PERVERTING THE COURSE OF JUSTICE
Not only would a council be guilty of fraud in cases where supportive evidence is suppressed, but any representation at a public inquiry that seeks to deny that such proof exists constitutes perjury on the part of any officer who seeks to hide the facts from a Planning Inspector or subsequently a judge in the High Court. In this regard Ian Kay is considered to be an officer of the courts, a trusted position where those officers need to be honest in order for the State to have a reliable justice system.
It is therefore vitally important that any wrongdoing on the part of a council or officer, is investigated by the local police authority - in this case (unfortunately for the victims) Sussex Police. We say that because we know from Mr Richard de Rivaz and other WAG complaints, that Sussex Police did not interview even one of the 12 who had petitioned Wealden for a full investigation into the deceptions being orchestrated by senior planning officers at that time.
COUNCIL OFFICIAL SAID: "MOVE YOUR HOME AND WE'LL SAVE YOUR STABLES"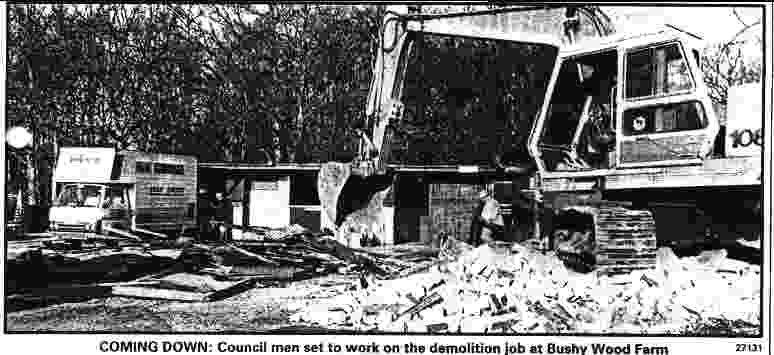 February 26th 1997 - Ian Kay at the helm again, using his position of trust within WDC to bulldoze stables that were lawful at the time, and on appeal, held to be lawfully used. This council deliberately served documents near the Christmas holidays to undermine the rights of the owners Mr & Mrs Punter to a fair hearing. This council deliberately and with malice aforethought, demolished the subject buildings only days before their planning committee were due to hear a properly made planning application for a change of use. Once again, the objectives of demolition was to deprive the owners of the site of a fair hearing. This council, led by Ian Kay and Ashley Brown and Douglas Moss (the three most senior planning officers at the time) took it upon themselves to knock the buildings down with the intention of taking away the subject matter to be able to argue that their was no longer anything to argue about. On appeal, the Secretary of State confirmed that such strategy would not prevent him hearing an appeal. Begging the question, why destroy the property in the first place. There is only one conclusion, and that is that Wealden routinely conduct malicious campaigns against specific targets: those who stand up to question their authority.
SHADOW CRIME COMMISSIONER - MATTHEW TAYLOR
Sunday, 24 January 2016 - THREE NEW CASES TO SHAME SUSSEX POLICE...
THE FIRST STORY COMES FROM DAVID RUSSELL

Incredulous as it sounds, it appears that officers within Sussex Police with a personal vendetta against a certain David Russell of whom someone or another served within the Navy have taken it on themselves to use the resources of Sussex Police and the Law in general to victimise and terrorise David Russell, no relation to the David Russell who served in the Navy.

As David writes, "I thought that my identity had been used only it now turns out that a number of police officers that have a grudge against a David Russell they used to serve with in the navy had set the address up in Midhurst. These matters are being dealt with predominantly by ex naval officers, initially they tried to section me basing their reasons on the medical records of the David Russell that was in the navy. When the mental health team (whom themselves had made a number of complaints to professional standards) suddenly manufactured a whole array of criminal charges including assault on police obstructing police in the course of their duty. I was also seriously assaulted including having a spit hood put on me and my head put down the toilet my hand shut in a cell door to the point that it broke my finger and detained me for 6 days so as the injuries subsided.
I have had money tools materials and a dog taken from me."

Being contacted by David Russell illustrates perfectly the scale of corruption which Sussex Police find themselves in. Reading between the lines it would appear Sussex Police serves and protects their own interests and not the interests of the law-abiding citizens who are made to pay.

As David continues, "I have been imprisoned and denied a fair trial in accordance to the law and Constitution of England all based on these lies, I am currently on bail and have been over a year regarding this alleged dog attack and my dog has been re-homed to cut a long story short!"

Believe me David's story cannot be summed up in such few words.

"Its justice I want and my dog and property returned of course!"

I will of-course be returning to David's story and chronicling it in it's entirely in due course, as yet another example of Sussex Police corruption which has come across my desk.
THE SECOND STORY COMES FROM CHESTER HUDSON

Rather than explain it in my words, I'll just print Chester Hudson's email in full which spells out in no uncertain terms yet another example of corruption in local government.

Subject: Your investigation E42-5942-99.

To Giles York.

Dear Sir,

You will recall that D. S. Keith Lindsay investigated the cross examination on oath of Ian Macrorie Kay, Assistant District Planning Officer. The evidence presented showed that Mr. Kay's direct subordinate, Miss J Spice, had been told to stereoscopically laser enlarge a colour aerial photograph in response to an opinion offered by a Q.C. instructed by Geoff Johnson, a Wealden District Council solicitor. I subsequently agreed with Mr. Kay a minute adjustment to my application plan based on that colour enlargement. However, since the referenced colour photograph conflicted with the only evidence that supported the Planning Authority's position ( and bolstered my position ), for the purposes of procuring a perversion of the course of justice, Mr. Kay presented to the Inspector an defaced and unreferenced monochrome version of the Local Authority's photograph and went on to pretend when cross examined on oath that he had no knowledge of it's date or provenance. The Inspector said that he would "take" it, however it did not appear in the list of inquiry documents. Mr. Kay then pretended that he had no recollection of any cross examination of any aerial photograph by either me or the Inspector. I then sent his Chief Executive a tape recording of the cross examination. Subsequently I went into the Wealden offices and found the stereoscopic laser enlargement, triple referenced by Miss Spice, plus the W.D.C. original, plus the monochrome version presented to the inquiry, under a not saying "Return to I M K". You concluded that there had been no attempt to pervert the course of justice by defacing a WDC original, plus perjury ( and subsequent theft of the monochrome version ), whilst the instructing solicitor supervised and abetted the perversion by remaining mute.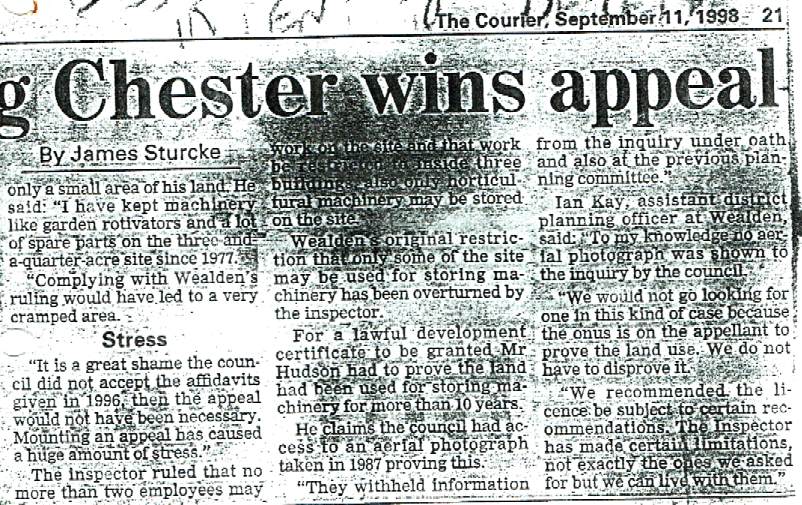 September 11 1998 - Ian Kay at it again. A compulsive liar: "We would not go looking for one in this kind of case because the onus is on the appellant to prove the land use. We do not have to disprove it." That is of course not true. In this case as with many others, Ian Kay and his brother officers, in particular David Phillips, petitioned the members for funds to acquire aerial photographs for use in Certificate of Lawful or Existing Use or Development (CLEUD) applications, as was the case with Mr Hudson. There is absolute proof positive that Ian Kay "went looking" for an aerial photograph of Stream Farm. We have a copy of an aerial photograph of Stream Farm with Wealden's stamp on it. We also know that a photograph similar to the one below was returned to Ian Kay. He could only have had that photograph is he had gone looking for it. Mr Kay, really! How long do you think you can get away with your deceit. In our opinion, and based on the mounting body of evidence against you, you are a disgrace to your profession. You simply must be investigated and charged. As soon as we get an honest chief constable and an honest crime commissioner, that is bound to happen. How long then before we appoint honest officers to the positions that matter?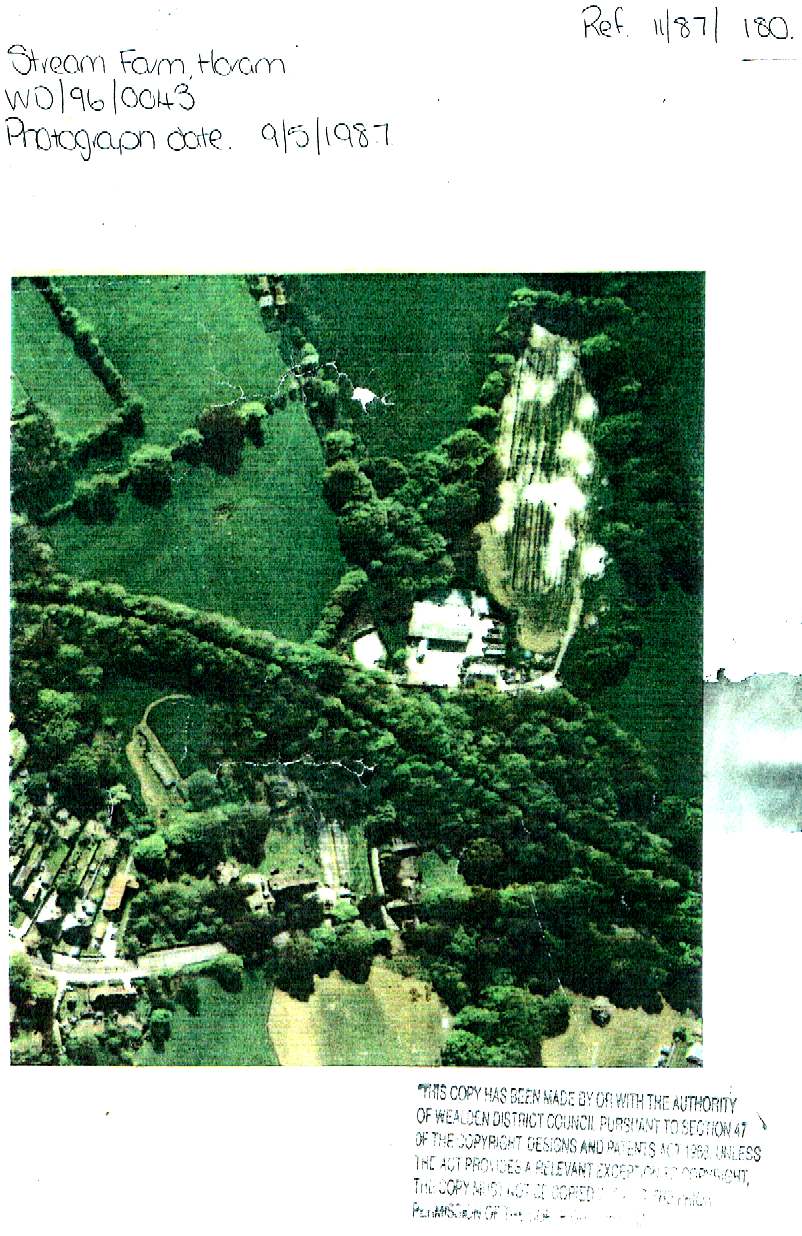 WHOOPS - Caught red-handed with his hand in the cookie jar. The picture above is clearly and aerial photograph. It is stamped by Wealden District Council. The hand written note on it states that it is a photograph of Steam Farm from 1987. It is one in a series of photographs, not just an isolated picture. This means that Wealden District Council had taken the time to acquire a set of photographs of this land, meaning that they went looking for these pictures - and the reason that they went looking for the pictures is explained by David Phillips is a report to SPED: because they find them useful in determining CLEUD applications. Wealden try to keep Reports secret, but every now and again a member of the public gets hold of a copy. Whose handwriting is on this picture and was she interviewed by Sussex Police? We understand that this may be the handwriting of Ms J Spice. Of course Ms Spice was not interviewed. The Sussex police would not want to prosecute (bite) the hand that (bribes) feeds them. What has Katy Bourne done about this? Nothing. What good is a Crime Commissioner who does not look into frauds? No good at all. The assumption based on her lack of performance, is that Katy is part and parcel of the problem. We need a new Crime Commissioner in Sussex. Stand down Katy, or put your votes where your mouth is - and investigate this case.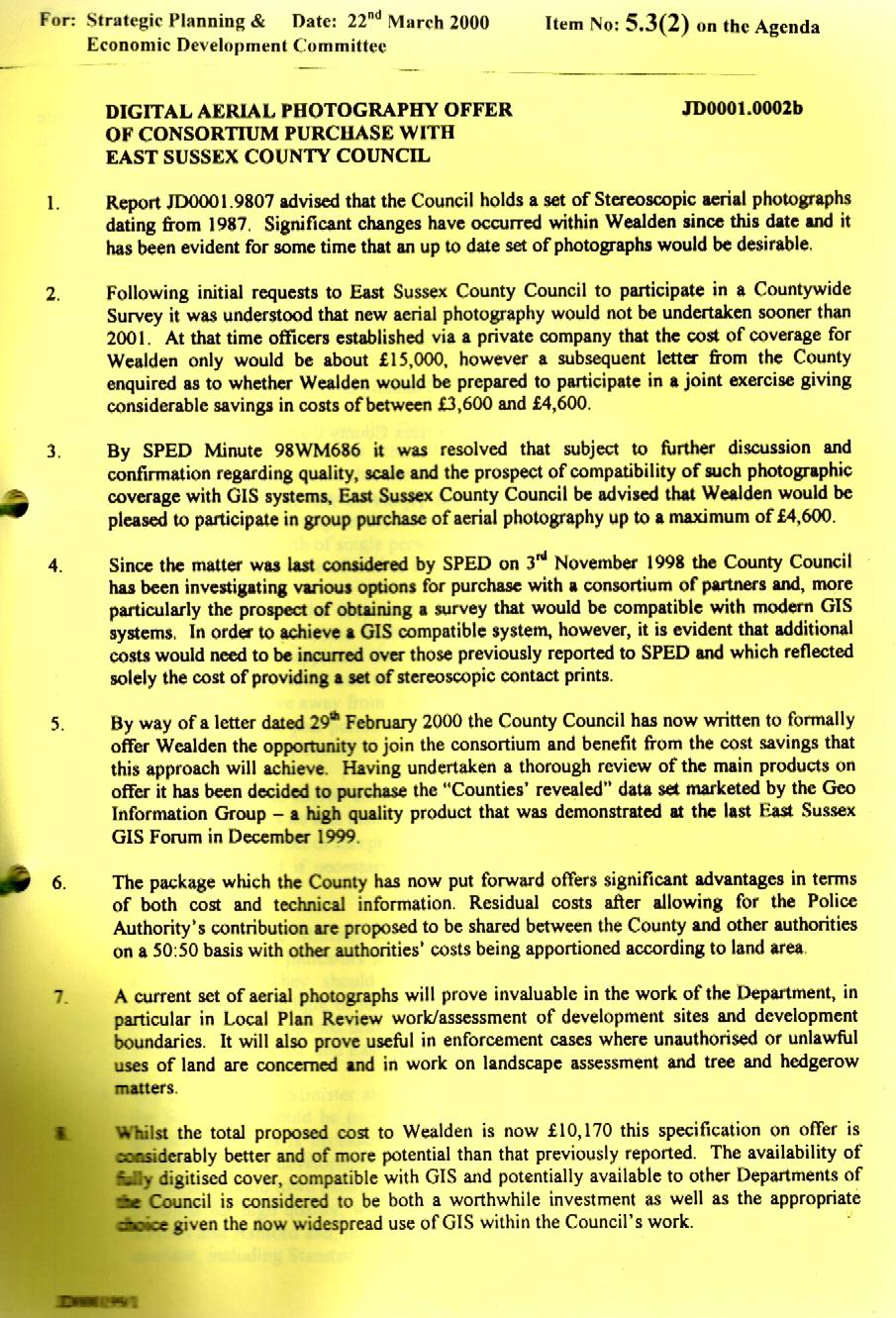 MARCH 22 2000 - In this report to the Strategic Planning % Economic Development Committee we can see from the dialogue that WDC have held aerial photographs on file since at least 1987. This ties in with the date on the photograph above of Stream Farm. David Phillips, author of the report also confirms that Geographical Information Services (GIS) is used "widespread" within the his council. That is rather at odds with Ian Kay's remarks to the Inspector during Mr Hudson's appeal. It is of course a criminal offence to give false or misleading information to a planning inquiry. You might be interested to know that WDC printed on these 'Report' documents: "Not To Be Taken Away." This is a violation of Article 10. It is a right to receive and impart information. In refusing to allow the public to take away reference material, the objective was to prevent members of the pubic from retaining evidence that would come back to haunt them. Fortunately, a member of the public who knew the stamp on the document was unlawful, kept a copy as evidence of that unlawfulness. Otherwise we would not have this document to be able to show you.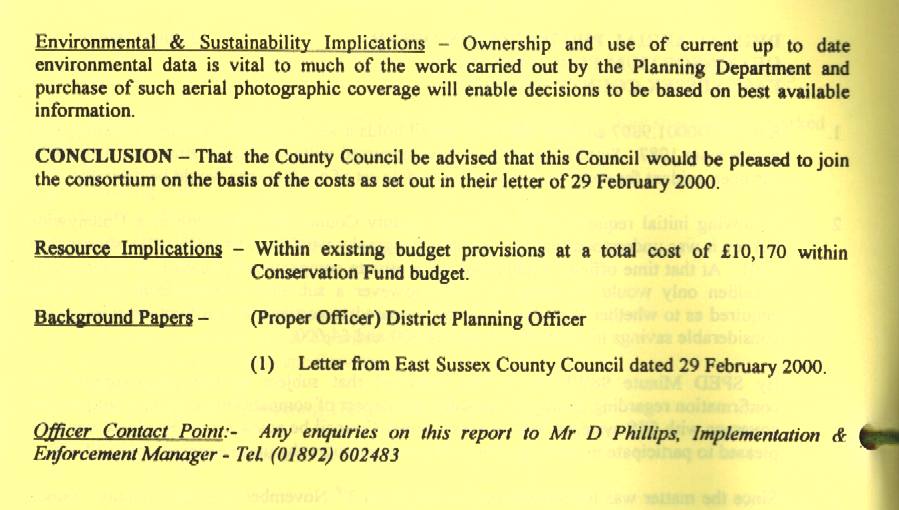 SPED REPORT DAVID PHILLIPS - You can clearly see on the next page that David Phillips is in control of this matter, and that he is the Implementation & Enforcement Manager. We have a positive proof set against Mr Phillips in his efforts to pervert the course of justice in another case. In that matter, he conspired with J Douglas Moss, to misrepresent the date attribute of a number of photographs in seeking an injunction in the High Court - against another Wealden Action Group (WAG) member. What is clear from these unrelated cases is that certain Wealden Council officers routinely work together to provide what amounts to fraudulent evidence before the courts. Be in no doubt here that these are extremely serious matters - about which more than one complainant is prepared to give evidence on oath to help the proper authorities secure convictions.
In order to demonstrate that your force showed an appropriate level of professional curiosity, would you please answer the following questions:-

1) Did Detective Sergeant Keith Lindsay interview Ian Macrorie Kay. If so, when?
2 ) Did D.S. Lindsay interview Geoff Johnson, the Wealden solicitor in attendance at the inquiry? If so, when?
3) Did D.S. Lindsay interview the Inspector at the inquiry? If so, had he tape recorded the inquiry, and when was he interviewed?
4) Did D.S. Lindsay interview Miss J Spice, ( the Wealden officer whose line manager was Ian Macrorie Kay ), whose handwritten references were obliterated on the monochrome photograph presented to the Inspector? If so, when?
5) What has happened to all the evidence supplied to you including the tape recording?

For the avoidance of doubt this letter is sent to you under Recorded Delivery docket KF748597900GB.

Yours,

Chester Hudson.
DOESN'T THIS REMIND YOU OF ANOTHER FATEFUL LETTER?

READ MORE: KATY BOURNE & SUSSEX POLICE - THE FINAL NAIL IN THEIR COFFIN

(RECORDED LETTER SENT TO MRS KATY BOURNE ON 23rd JUNE 2014)

Ms K Bourne
Sussex Police and Crime Commissioner
Sackville House
Brooks Close
Lewes
East Sussex
BN7 2FZ.

PRIVATE AND CONFIDENTIAL 23rd June 2014

Dear Ms Bourne.

We would like to bring to your urgent attention that we have been in communication with the Acting Chief Constable of Sussex Police, Mr Giles York, over a very serious set-of circumstances, that do indeed, involve the premeditated and fraudulent theft of British Government money that has been stolen from the Public fund by an organised gang of criminals.

We have reported some very serious events that have taken place to the Acting Chief Constable of Sussex Police, Mr Giles York, and, by doing so, have placed the Acting Chief Constable Mr Giles York into a position where he is indeed, in "Full Receipt" and in "Full Knowledge" of all of the very serious events that have taken place at the venue known as the Bohemia Road Police Station in Hastings, East Sussex, on 12th February 2009.

The very serious events that have taken place that we have reported to the Acting Chief Constable, Mr Giles York, personally, via registered mail, include,

(1) "The Theft of Government Money" that has been premeditatedly stolen from the British Government by an "Organised Gang of Criminals" who have committed fraud and deception at the venue known as the Bohemia Road Police Station in Hastings, East Sussex, on the 12th February 2009.

(2) The very serious events also include a particularly nasty, violent, and brutal assault upon a member of the public whilst that particular member of the public was in the care of Sussex Police. It should also be noted "For The Record" and we really must insist that you do record it "For The Record" because, for the avoidance of absolutely any doubt whatsoever, this extremely serious and violent incident will be highlighted at a later stage and will most certainly and indeed, be dealt with through the "Criminal Courts" by the "CPS". It should also be further noted and again placed "On The Record, that this particular member of the public was violently assaulted whilst not only in the care of Sussex Police, but, was violently assaulted whilst being stripped of his clothes and whilst he was laying naked on the cold floor where serious injuries were inflicted upon him by members of Sussex Police under the leadership and control of the confirmed "BULLY" Police Sergeant, Matthew Presland, Police number (CP806). This confirmed "BULLY" has since that particular violent assault upon a member of the public, has himself, been dismissed from Sussex Police with immediate effect for other offences, to which we do truly believe that you are yourself, in full knowledge and in full receipt of the very serious gross misconduct that this particular Officer had been involved in.

(3) The very serious events also include, Harassment, Intimidation, False Imprisonment, Knowingly Aiding and Abetting a Solicitor to enter a Police Station by False Representation, Knowingly Aiding and Abetting a Solicitor to commit Fraud whilst at the Police Station, Knowingly Aiding and Abetting a Solicitor to Steal Money from the Government, Knowingly Aiding and Abetting a Solicitor to fraudulently Dupe a Member of the Public, Failure to carry out Police Procedure Correctly and in an Honest and Truthful way, Knowingly Aiding and Abetting a Gang of Criminals who had previously Committed Fraud in the High Court, in fact, the list just goes on and on and will of course in its entirety, all be exposed and revealed to the General Public without any further notice, that is to say, if you fail to act as a Police and Crime Commissioner who is independent of Sussex Police, where you are duty bound by Law, to hold the Acting Chief Constable Mr Giles York to account, being that he has been placed in "Full Receipt" and is in "Full Knowledge" of all of the serious events that have been repeatedly reported to him as the Acting Chief Constable of Sussex Police.

We look forward to hearing from you by return please, with your intentions and with the method you intend to deal with the very serious matters that we have again, taken the time to report to you, and, bearing in mind of course, the very severity of the entire matter in quantum. Furthermore, we trust that this will all be dealt with long before the Acting Chief Constable Mr Giles York is promoted to the position as the new Chief Constable of Sussex Police.

Yours sincerely

Mr B Setchfield
THE THIRD (AND MOST DISTURBING) STORY COMES FROM JULIAN NETTLEFOLD

In response to the above promotional Youtube video calling Chief Constable Giles York is a liar, Julian Nettlefold posted the following comment:

"Agreed they tried to make out my son committed suicide at Beachy Head when he was murdered!"

To which Julian Nettlefold elaborated:

"They (Sussex Police) asked me to join them at Beachy Head, come by train and they'll pick me up! I refused!!!"

It was a month later that I heard from Julian, after she continued the conversation having posted a question on the following video.
"Matt could you tell me more about what child abuse was covered up and who was involved, it could be linked to my son's murder. He was abused by paedophiles in Rye and his murder covered up as suicide at Beachy Head."

To which Julian elaborated, "I gave seven names of local Rye and London men involved in the abuse, there are 3 boys involved two dead my son and Benedict Bridge and one very ill. The rape happened at Rye in 2005. They were all under age and all went to Vinehall."

So here we have yet another diabolical example of police corruption, cover-up and murder.

A young man found dead at the base of Beachy head, only for Sussex Police to write it off as a suicide, when in truth its the tip of an ice-berg of yet another paedophile ring being protected and covered up by Sussex Police.

Julian adds, "Matt, I should have added that Trevor Botting, the one in charge of Tristan Da Cuna was the investigating officer in my son's case."

Shouldn't Peter Lindsey, the journalist from The Argus who wrote the 'Woman who made rape claims to police found dead in hotel room,' story contact Julian. Its obvious to me that what happened to Julian's son is yet another example of Sussex Police turning a blind eye to a victim crying out for help.

And to think Katy Bourne wants everyone in Sussex to pay another £5.00 for this level of failure, incompetence and corruption. Its really begs the question; how dumb is Sussex?
Kelvin Williams, Victorio Scarpa, David Whibley, Julian Black, Daniel Goodwin
Christine Nuttall, David Phillips, Douglas Moss, Ian Kay, Charles Lant
Abbott Trevor - Alcock Charmain - Ditto - Arnold Chris (Christine) - Barakchizadeh Lesley - Paul Barker - Black Julian - Boakes Beverley
Brigginshaw Marina - Brown Ashley - Coffey Patrick - Douglas Sheelagh - Dowsett Timothy - Flemming Mike - Forder Ralph - Garrett Martyn
Goodwin Daniel - Henham J - Holness Derek - Hoy Thomas - Johnson Geoff - Kavanagh Geoff - Kay Ian - Kay I. M. - Barbara Kingsford
Lant Charles - Mercer Richard - Mileman Niall - Moon Craig - Moss Douglas, J. - Nuttall Christine - Pettigrew Rex - Phillips David - Scarpa Victorio
Scott Trevor - Kevin Stewart - Wakeford M. - Whibley David - White, George - Williams Kelvin - Wilson Kenneth - White Steve
CO CONSPIRATORS
The officers pictured above worked with Ian Kay on several cases, including the Bushy Wood demolition from where this website takes its name. Suspected war criminal, Tony Blair, was the prime minister for much of the time during which WAG frauds were committed. Douglas Moss, a senior planning officer also involved in the mix is not shown here, but is known to still be working for WDC, despite his perjury and assisting David Phillips to commit perjury in the High Court, with reference to an Affidavit sworn by David Phillips in an attempt to get another WAG member struck down for costs and more. That makes Mr Moss and Mr Phillips co-conspirators in the falsification of evidence. Hence, they were involved in a conspiracy to pervert the course of justice. It remains to be seen who else in Wealden Council's offices were involved in this matter?
The objective in gaining costs awards is to blight the land and in some cases, bankrupt the land owner to be able to scoop it up at bargain basement prices and transfer ownership at an undervalue, typically to a well connected neighbour as a favour.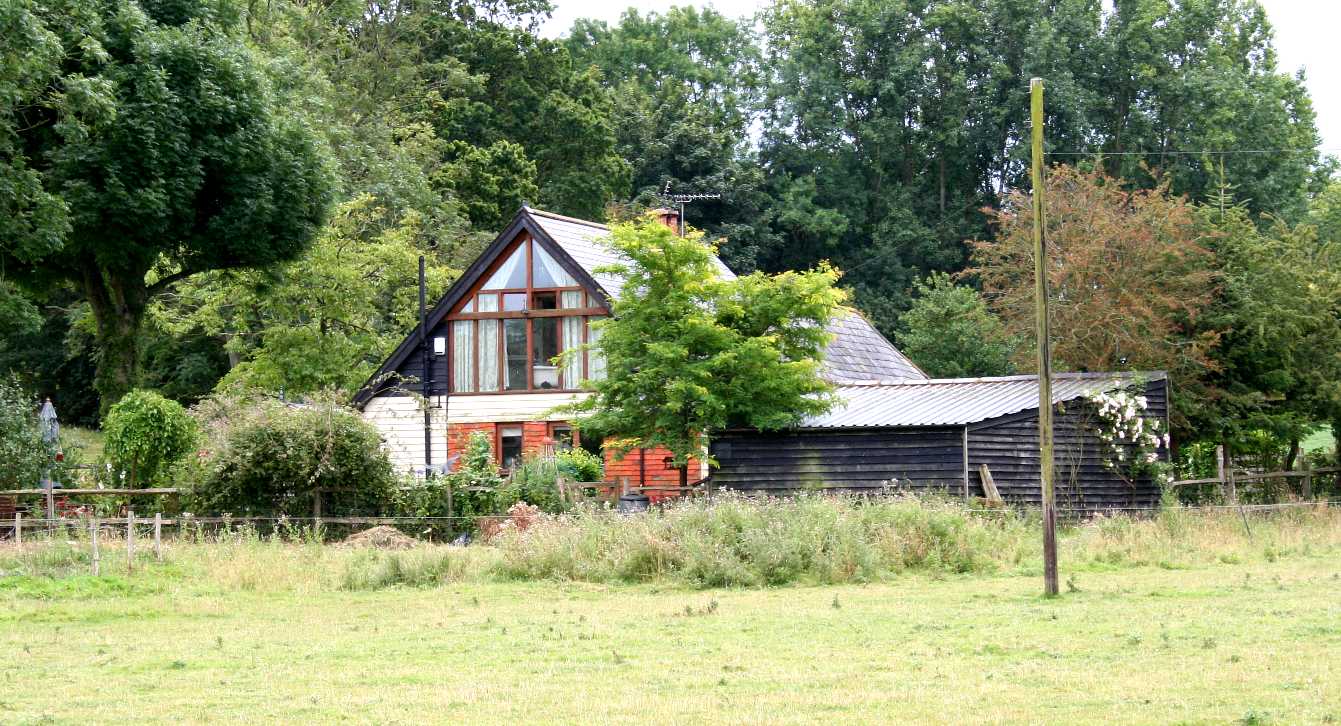 PROCEEDS OF CRIME - Council officers who tow the party line are not only highly paid civil servants, but also stand to benefit from their involvement with underhanded dealings in planning consents in other geographical regions where there may be a "you scratch my back, and we'll scratch yours" arrangement. On the other hand, it could be that insider knowledge can be used legitimately to obtain consents for houses in the country such as this nice little retreat in an out of the way location, that might be termed green belt to the man in the street. If a council officer is paid cash for favours or receives 'in-kind' inducements for what amounts to fraudulent or even insider dealing and they are convicted, their assets could be seized by way of proceeds of crime. Is it worth it? Yes, power corrupts. It always will and those in positions of power will sometimes be tempted - because they know that others in their ring of power will protect them when the brown stuff hits the fan.

Ian Kay, Iden, East Sussex - A message posted by Ian Kay ... Black Cat Found - 28th August 2014

Ian Kay: I live in Randolphs Lane, Iden and for the past 2 nights a little black cat has been outside mewing! Has anyone lost a kitcat? phone no. 07769 602 486.
MISFEASANCE & MALFEASANCE
When an officer of the courts omits to include evidence that he knows is relevant to a hearing, that is termed misfeasance in public office. Where an officer then tries to cover up his or her misfeasance (as did Ian Kay in the Stream Farm matter), that becomes malfeasance. The difference is that misfeasance is a civil wrong, whereas malfeasance is a criminal offence. The leading case precedent on malfeasance is: R. v Bowden 1995 Court of Appeal (98 1 WLR).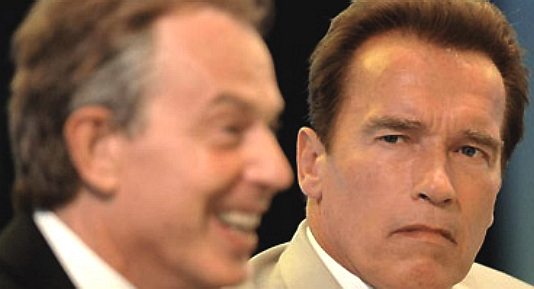 Vicarage Lane, Hailsham, East Sussex, BN27 2AX T: 01323 443322
Pine Grove, Crowborough, East Sussex, TN6 1DH T: 01892 653311
LINKS & REFERENCE
http://iden.east-sussex.co.uk/user/32380/ian-kay/
Shadow Sussex Police crime commissioner blogspot UK 2016 January three new cases to rock the Bill
https://www.fca.org.uk/
http://shadowsussexpolicecrimecommissioner.blogspot.co.uk/2016/01/three-new-cases-to-rock-sussex-police.html
https://web.zurich.co.uk/municipal/
http://www.royalmail.com/
http://www.sussex.police.uk/
http://www.wealden.gov.uk/