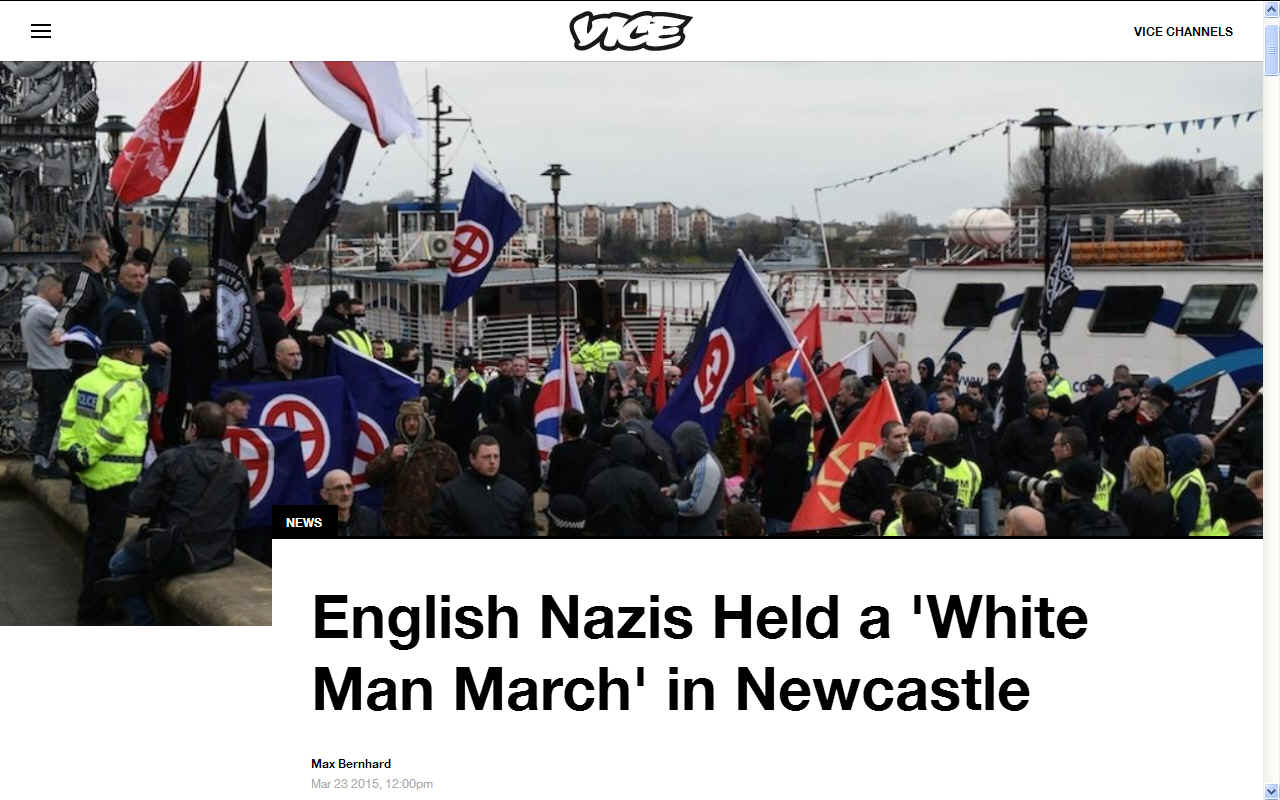 WHITE MAN MARCH - Misguided maybe, but disillusionment with the present regime is understandable. Parish and District councils hold sway over who gets permission to live and breath in their areas. Black builders like Kelly Davis and non-masons are at a huge disadvantage because they begin by believing British propaganda since World War Two that that Britain is the land of the free, when in fact it is a bastion of perverse civil servants that delight in secretly furthering plutocratic policies for their friends in high places.
VICE MARCH 23 2015 - ENGLISH NAZI'S HELD A WHITE MAN MARCH IN NEWCASTLE

On Saturday, a bunch of fascists from Britain and beyond gathered on Newcastle's Quayside to hold a "White Man March" – a demonstration of White Pride and Jew-hating organised by the neo-Nazi group, National Action. The event saw some racist speeches being made, some flags being burned and some fascists getting arrested.

The Nazis were met by an equal number of anti-fascists who'd turned up to counter their demonstration. As the anti-fascist group gathered around their banner, which read, "Smash the White Man March", bemused passersby strolled past on their way to the shops or the Newcastle United match happening up the road. I asked a passing guy where the march was, and he said, "No idea, I'm just here to watch football. Please don't trash our car."

It didn't take long before a group of five Nazis strolled past the anti-fascists, scouting out their opposition. There was an uneasy stand off, with neither side seeming too keen to confront the other, possibly because there were a fair few cops about – I spotted at least 12 riot vans close by.

About half an hour later, more Nazis began to arrive for the march, which was in fact a static demonstration. In case the name of the demo didn't make it clear, the event was really, really openly racist, in a way not seen in this country for a very long time – it was the most extreme Nazi demo seen in Britain in years.

Many of them were carrying flags with slogans like "White Pride" and "We must secure the existence of our people and a future for White children" – the "14 words", a slogan used by Nazis and derived from Hitler's Mein Kampf.
Approximately 100 of them finally gathered 300 feet away from the anti-fascist group – the two sides separated by four police lines.

The fascist rally was a hotchpotch of people from different British Nazi groups – National Action, the National Front, The British Voice and the British Movement, among others.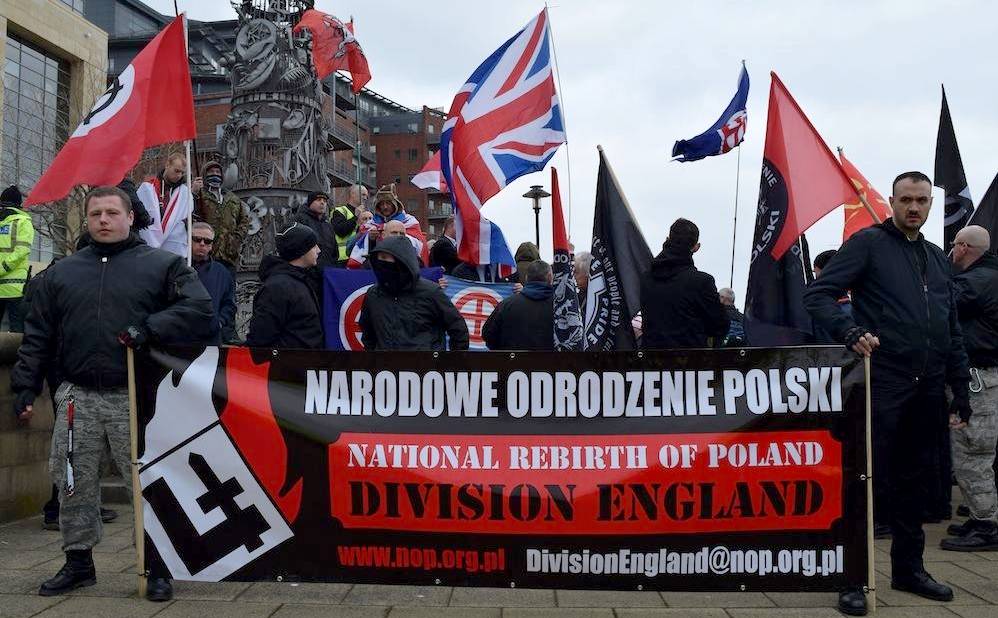 Also present were members of the Polish nationalist party "Narodowe Odrodzenie Polski (NOP)" (National Rebirth of Poland). NOP is a fascist and homophobic party that is notorious for using campaign slogans such as "Fascism? We are worse" and "Faggotry Forbidden". It seems weird that some Polish nationalists would be hanging out with the devotees of a man who killed millions of their countrymen, but I guess logical consistency has never been a fascist strong point.

The Nazi crowd chanted "Sieg Heil!", "White power!" and other racist slogans, while the anti-fascists shouted "Alerta, alerta, antifascista!" and one woman shouted, "you're the bad ones, you're the naughty boys". Some aggressive shouting was as confrontational as it got at the scene of the march, with the police keeping the groups separate. However, rumours doing the rounds on social media suggest that some Nazis got beaten up outside a pub away from the main event.

The Nazis made a few speeches, covering all kinds of racist ideology and conspiracy theories. Speakers were applauded for explaining why the "White man" was the "supreme race", or how Muslims were "pimping out our daughters" and asking, "If Muslims are peaceful, how come IS means Islamic State?"

The event reached its nadir when one of the speakers started talking about how paper money was the root of all evil, quickly heading into anti-Semitic conspiracy theory when he said the world was run by Jewish bankers. Someone pulled out an Israeli flag and lit it on fire while the speaker was shouting, "Yes, burn Satan!" The group then proceeded to burn a rainbow and a Che Guevara flag and then stomped the burning pieces on the ground. Another Israel flag was torn to shreds.

This proved to be a bad idea. The march ended with nine arrests, with all the flag burning and racist speeches being seen as incitement to racial hatred. The remaining fascists disappeared as quickly as they had arrived and the Quayside was back to normal. A couple smoking outside a bar a few feet away told me that they hadn't even noticed what had been going on.

The arrests and rumoured beatings taken by fascists haven't stopped National Action chalking up the event as a historic victory. The anti-fascists, too, are claiming they won, with both sides insisting that the other side is secretly embarrassed. I guess it's hard to gauge the embarrassment threshold of a bunch of guys who spend their time talking about how much they love Hitler. Newcastle had seen the biggest openly Nazi demonstration in the UK for some time. On the one hand, that's quite concerning, but then again, the biggest Nazi march for ages wasn't really that big. By Max Bernhard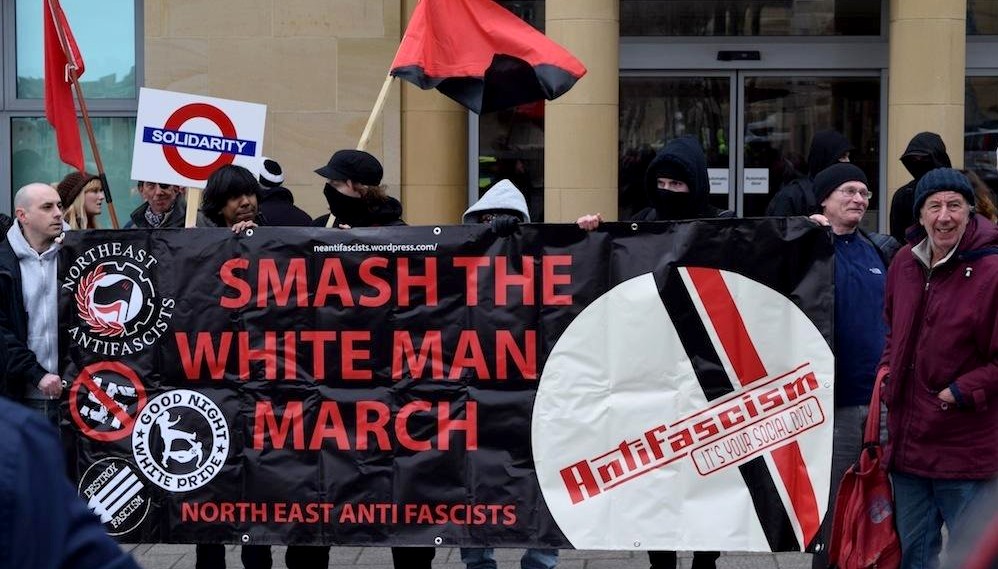 EQUAL & OPPOSITES - For every action there is an equal and opposite reaction. A basic law of physics and also a social conundrum leading to rational elections in a democracy that allows freedom of speech. In the United Kingdom we have the appearance of a free society, but in fact the electorate are taxed from the moment they enter the world to the moment they depart it. Financial slavery is every bit as distasteful as other forms of slavery. The chains may not be steel, but they are every bit as constraining.
Anyone who bucks the system becomes a target to be eliminated in a subtle eugenics programme. Anyone standing up to local authority is also put on a black list to be treated unfavourably at every opportunity.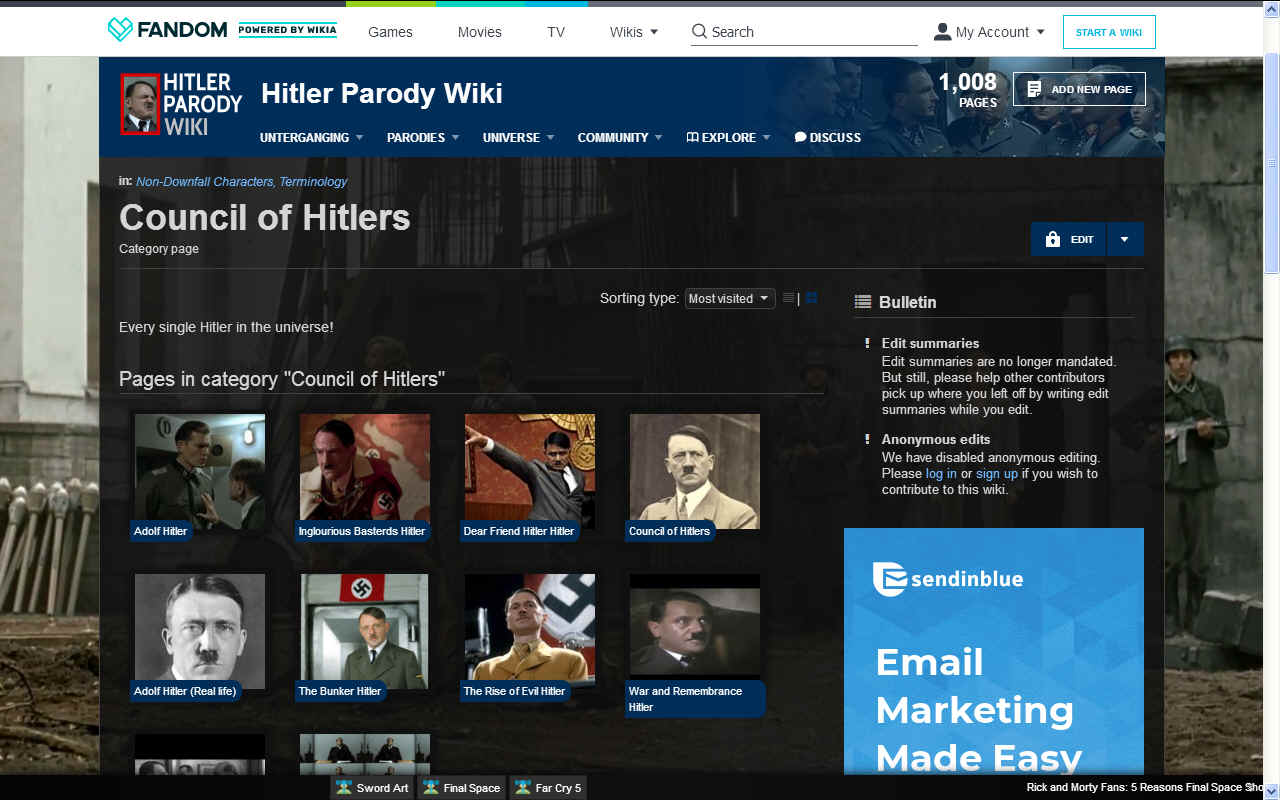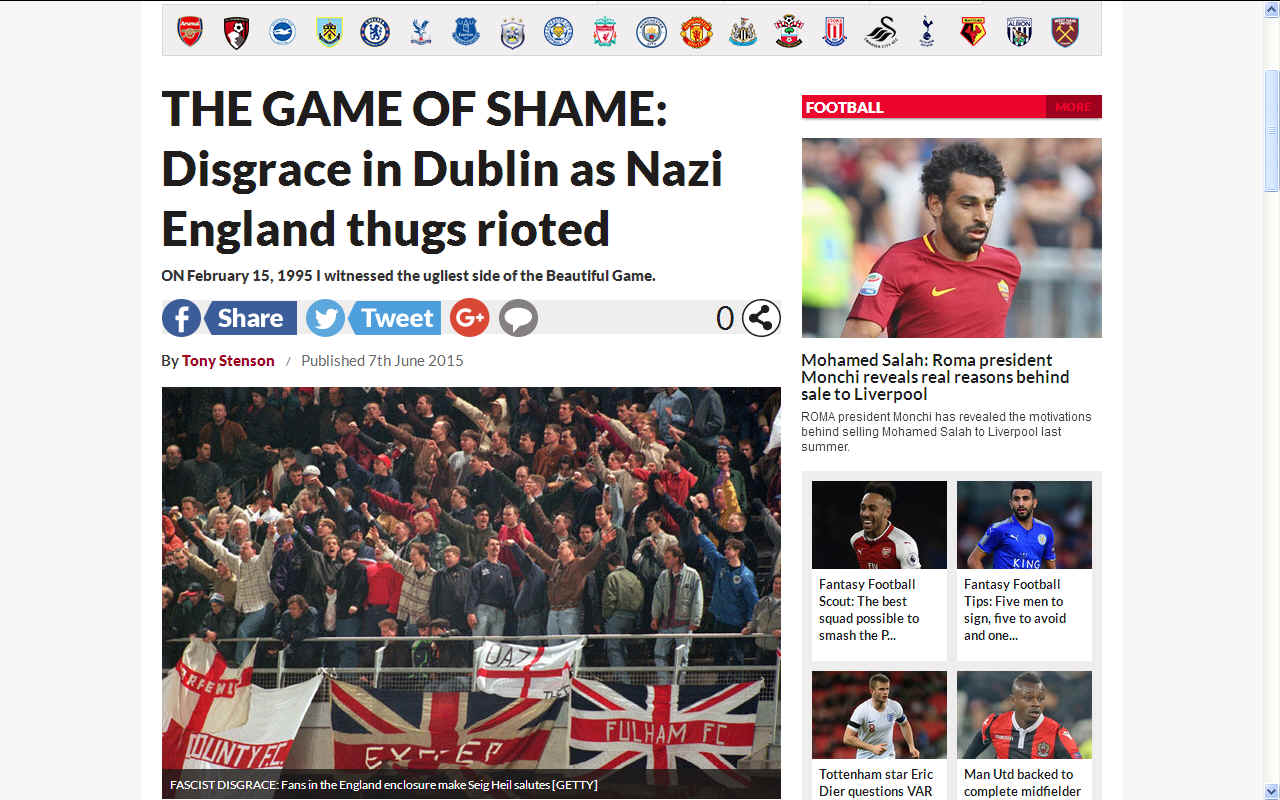 UNSPORTING - Nazi Seig Heil salutes in the English stands may upset many due to the memories of the Holocaust, but every man has the right to express himself whether others like it or not, as per Article 14 of the European Convention. Sometimes reminders like this are called for to shock those in authority into sweeping out the grime that has built up in the administration. It's a wake up call to ordinary citizens to be alert to what is going on behind closed doors.
DAILY STAR JUNE 7 2015 - GAME OF SHAME, NAZI ENGLAND THUGS RIOT

Neo-Nazis from the infamous Combat 18 group hid under the blanket of English football fans to riot in the then wonky-old Lansdowne Road stadium.

Trouble erupted when the Republic of Ireland, managed by England's 1966 World Cup hero Jack Charlton, took a 1-0 lead and sections of the English crowd in the Upper West tier ripped up old wooden seats and used them as missiles, hurling them at Irish supporters below, injuring several people.

Hundreds of supporters fled onto the pitch as police and stewards struggled to control the violence.

By the end of the night 40 people had been arrested and some fans, including a young boy, were taken to hospital while others were given first aid at the scene.

The referee took the teams off the pitch but the hail of missiles intensified and, after a delay of around 12 minutes it was an- nounced that the matchhad been called off.

Irish police, not used to this kind of violence, stood back at first as they seemed undecided about what to do, shocked watching the mayhem.

Eventually, they moved in with batons raised and more were hurt in the clean-up operation. I was only yards away and witnessed this terrible violence that made me ashamed of my country.

Politicians and sports authorities on both sides of the Irish Sea swiftly condemned the 'shameful' scenes and questions were also raised over the security precautions at the ground.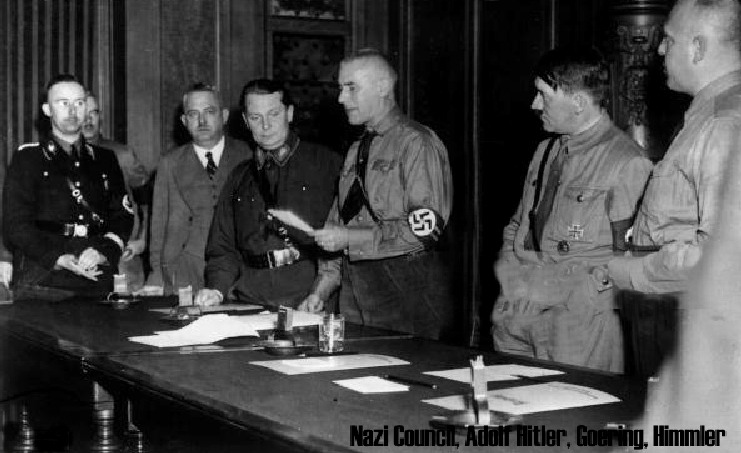 The police intelligence unit in London said it had been in contact with the Gardai before the match and had been expecting trouble from England fans.

I recall white-faced England boss Terry Venables saying afterwards: "It was terrible. I have not got words strong enough to describe how we feel about this."

Charlton could not hide his anger at his fellow Englishmen.

He said: "I have seen a lot in football but nothing like this. It is a disaster for Irish football but I didn't want the game abandoned because what do you do with 2,000 English fans running around the town?

"The English fans were being bombarded by some of their own and they brought out the worst in some of ours."

The big question was how did so many English troublemakers obtain tickets given that all the visitors' ticket sales had been controlled by official English supporters' clubs?

And why did the Irish authorities put the English supporters on an upper tier?

It was a truly sad evening, far removed from when I watched England play Ireland in the 1988 European Championships where fans from both sides just got on with supporting their countries.

The next meeting between the two nations would not take place until May 29, 2013, a friendly at Wembley Stadium that finished 1-1.

The day in 1995 had started in controversy when I witnessed an un- savoury breakfast room hotel incident between then Wimbledon player Vinnie Jones and television pundit Gary Lineker.

Jones, upset by several caustic remarks Lineker had made against his club, went up to him and said, 'Big Ears, you're a disgrace. Not too big-time now are you, big ears'.
With that Jones returned to his table and from about ten feet away chucked toast at Lineker, hitting him on the side of his head and shouting, 'Put that behind your ear'.

Later that night, in the aftermath of the riots, in Jurys Hotel, Dublin, I saw Jones bite the nose of reporter Ted Oliver. But that's another story.

This lunchtime's friendly will be England's first match in Dublin since that terrible night.

I look forward to the game being played in the right atmosphere this time and with supporters behaving much more sensibly. By Tony Stenson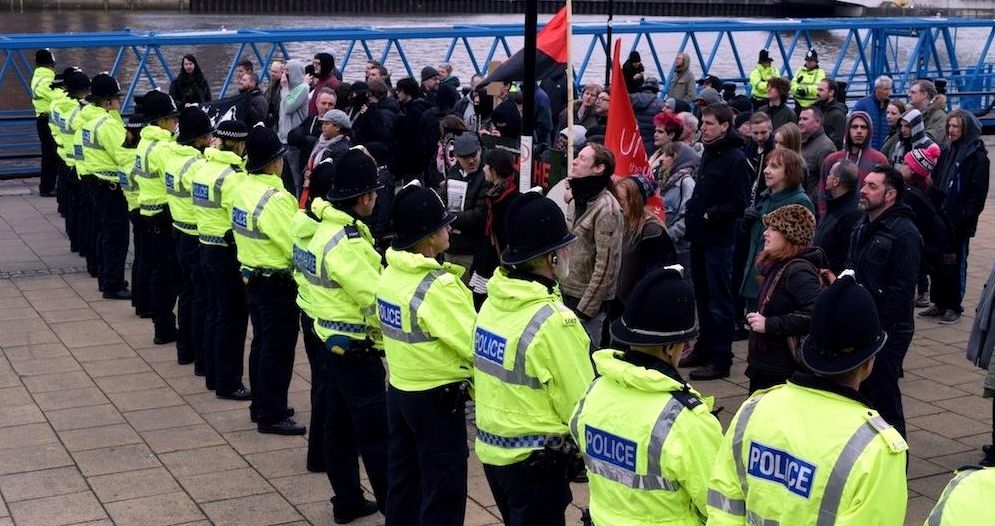 PROTEST - The right to peaceful protect is enshrined in our constitution via Articles 9 and 10. What is not allowed is incitement to racial hatred. It is hardly surprising where councils pursue what amounts to eugenics agendas in secret sessions, that African, Asians, Irish, Polish and other nationalities feel that in Britain men and women are not created equal. Why? Because although we are all human beings, financial and other status discriminations are rife.
WHO WE WERE FIGHTING AGAINST FROM 1939 TO 1945
Adolf Hitler

German Chancellor

Herman Goring

Reichsmarschall

Heinrich Himmler

Reichsführer

Joseph Goebbels

Reich Minister

Philipp Bouhler SS

NSDAP Aktion T4

Dr Josef Mengele

Physician Auschwitz

Martin Borman

Schutzstaffel

Adolph Eichmann

Holocaust Architect

Rudolf Hess

Commandant

Erwin Rommel

The Desert Fox

Karl Donitz

Kriegsmarine

Albert Speer

Nazi Architect
WEALDEN'S OFFICERS FROM 1983 TO 2018
Ian Kay

Assist. Dist. Plan.

Charles Lant

Chief Executive

Victorio Scarpa

Solicitor

Timothy Dowsett

Dist. Secretary

Christine Nuttall

Solicitor

David Phillips

Planning

Daniel Goodwin

Chief Executive

J Douglas Moss

Policy

Kelvin Williams

Dist. Planning

Trevor Scott

Solicitor

David Whibley

Enforcement

Christine Arnold

Planning

Chris Bending

Dist. Planning

Beverley Boakes

Legal Secretary

Patrick Coffey

Planning

Julian Black

Planning

Ashley Brown

Dist. Planning

Derek Holness

Former CEO
Abbott Trevor - Alcock Charmain - Ditto - Arnold Chris (Christine) - Barakchizadeh Lesley - Paul Barker - Bending Christopher
Black Julian - Boakes Beverley - Bradshaw Clifford - Brigginshaw Marina - Brown Ashley - Coffey Patrick - Douglas Sheelagh
Dowsett Timothy - Flemming Mike - Forder Ralph - Garrett Martyn - Goodwin Daniel - Henham J - Holness Derek
Hoy Thomas - Johnson Geoff - Kavanagh Geoff - Kay Ian - Kay I. M. - Barbara Kingsford - Lant Charles - Mercer Richard
Mileman Niall - Moon Craig - Moss Douglas, J. - Nuttall Christine - Pettigrew Rex - Phillips David - Scarpa Victorio - Scott Trevor
Kevin Stewart - Wakeford Michael. - Whibley David - White, George - Williams Kelvin - Wilson Kenneth - White Steve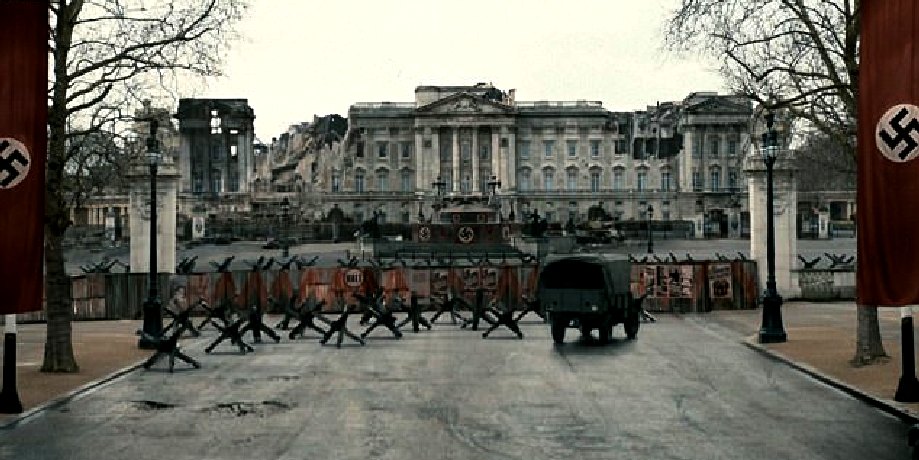 LINKS & REFERENCE
https://www.dailystar.co.uk/sport/football/446598/THE-GAME-OF-SHAME-Disgrace-in-Dublin-as-Nazi-England-thugs-rioted
https://www.vice.com/en_uk/article/9bzega/white-man-march-photos-193
https://en.wikipedia.org/wiki/Judenrat
http://hitlerparody.wikia.com/wiki/Category:Council_of_Hitlers
http://englandthelerf.blogspot.co.uk/2006/03/great-example-of-anti-english-labour.html
http://www.dailymail.co.uk/news/article-4927360/Moreland-Council-compares-Australia-Day-Nazi-Holocause.html
http://www.dailymail.co.uk/news/article-5376097/Documentary-reveals-Hitlers-plans-Nazi-Britain.html
https://www.mirror.co.uk/news/uk-news/nazi-who-britains-ruler-germany-8628504
https://en.wikipedia.org/wiki/Nazi_propaganda_and_the_United_Kingdom
https://www.birminghammail.co.uk/news/midlands-news/council-binmen-like-gestapo-former-7061110
http://www.dailymail.co.uk/news/article-1365235/Chelmsford-Council-rubbish-gestapo-fine-nurse-75-black-bag-wheelie-bin.html