The Fraud Act 2006 (c 35) is an Act of the Parliament of the United Kingdom. It affects England and Wales and Northern Ireland. It was given Royal Assent on 8 November 2006, and came into effect on 15 January 2007.
The Fraud Act 2006 should be read in conjunction with the The Serious Organised Crime and Police Act 2005, the Prevention of Corruption Act 1906 and the Proceeds of Crime Act 2002.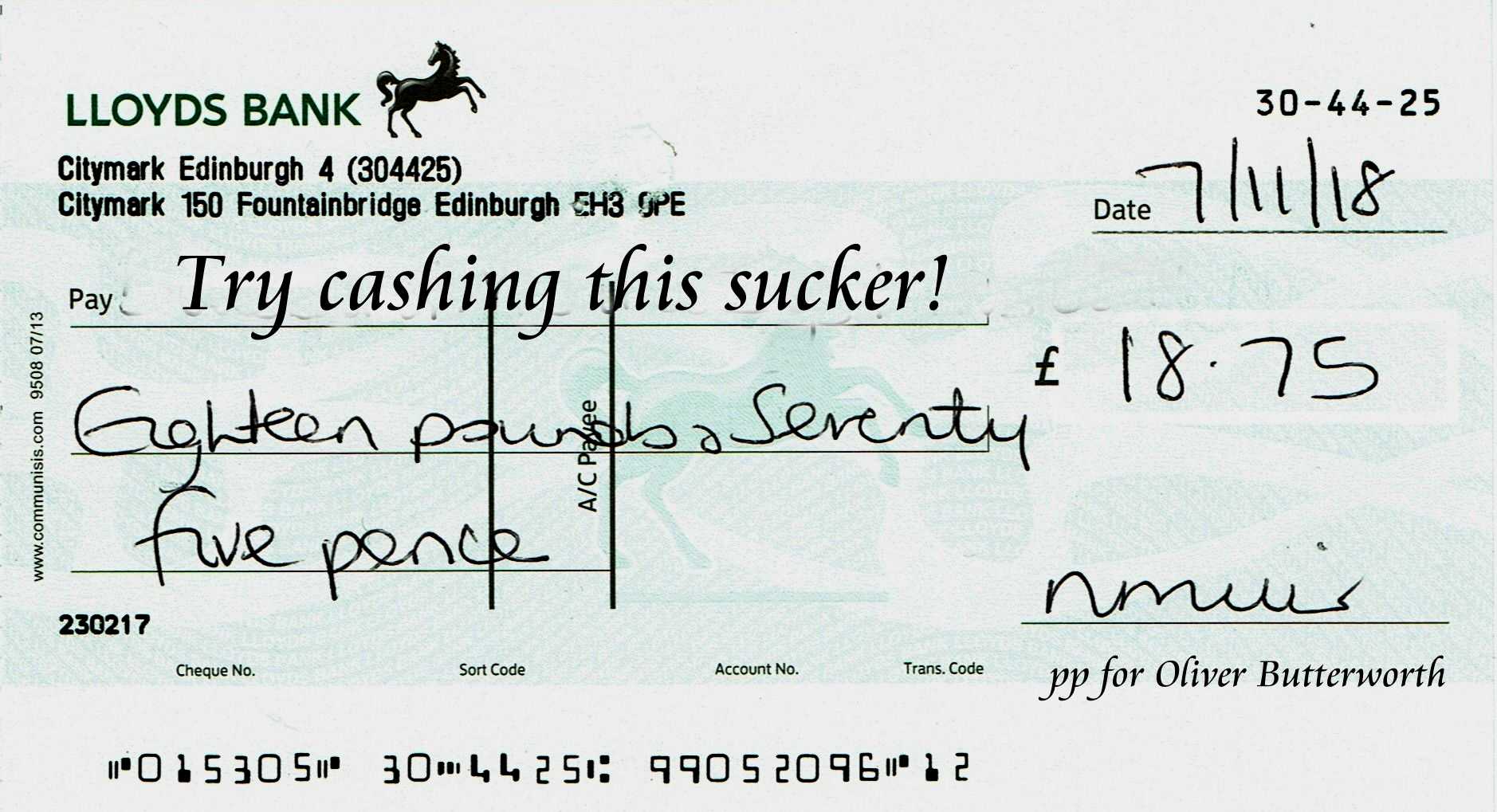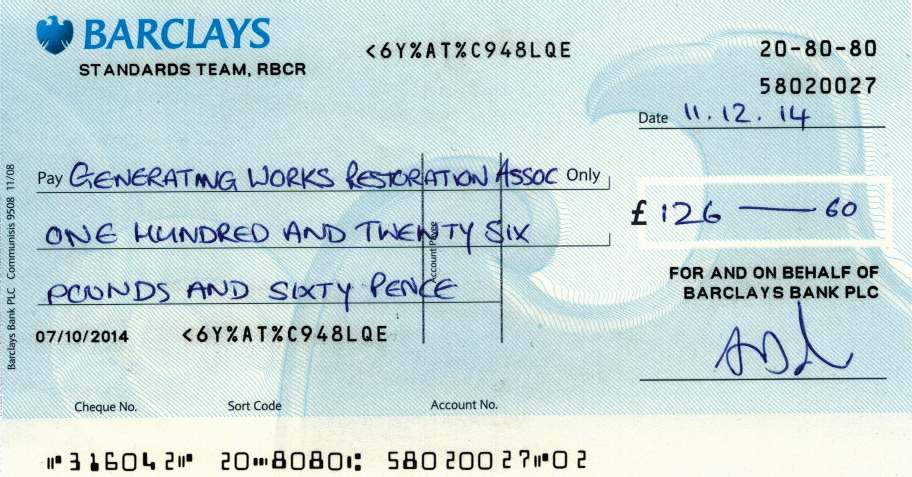 THEY ARE ALL AT IT - British banks are stealing money from accounts and causing significant problems (losses) for small firms and not for profit organisations. It may only be a few pounds here and another hundred there, but it all mounts up and the British police are not at all interested in mounting any kind of prosecution - or forcing the directors of these banks to accept a caution.
If you have suffered any loss, tangible or intangible, we would like to hear from you. Take a look at section 4 of the Fraud Act 2006. They are in positions of trust, but are abusing your trust - knowing that they will get away with it. We have a policy of name and shame, as with many of the tabloids.
POSITIONS OF TRUST
Banks occupy a unique position of trust where their officers are not civil servants. We (personal and commercial) give them our money, entrusting them not to cause us loss. Any loss they do cause us falls to be considered under the provisions of the Fraud Act of 2006. Banks are there to lend money to entrepreneurs to encourage economic growth and stimulate prosperity.
This page is about Lloyds bank, but is allied to banks in general where there is a pattern developing tending to discriminatory practices that has become institutionalised. This includes HSBC and Barclays, where Mr Kruschandl is concerned - and we anticipate - any other bank that operates with Sussex police and Wealden District Council, two organisations that are also supposed to encourage economic growth, while protecting the assets and rights of the citizen.
What is actually happening is that there is an undercurrent eugenics programme to target members of the public who are deemed undesirable. These are generally members of the public who challenge the authority of civil servants when they act incorrectly. Enter bent coppers and corrupt planning officers. It is simple really, just follow the money. It is all about land values and who controls the land. In this case it is councils and their executive officers who are guarding the honey pot. And irresistible that honey pot is to many. Even councillors are drawn to the sweet smell of an easy $buck. It just takes a skew on a report, leaving out vital information to steer an application to grant. Not mentioning a conflict of interest. That's not crime is it. Really!!! It is crime of course. But there is nobody to investigate this kind of crime and the banks are now working for councils and the police.
This is a huge problem that our Members of Parliament have been loath to tackle for Her Majesty Queen Elizabeth, as the present head of state and longest reigning monarch of the United Kingdom. Upon the passing of Queen Elizabeth, this problem, if unresolved, will pass to Prince Charles and then to Prince William. We hope then that a resolution will follow expeditiously, doubtful though that may be with so many vested interests at stake.
LIST OF BANKING STAFF SUSPECTED OF DISCRIMINATION
FRAUD ACT 2006
Section 4 - Fraud by abuse of position [such as a bank official, planning or police officer]
(1) A person is in breach of this section if he —

(a) occupies a position in which he is expected to safeguard, or not to act against, the financial interests of another person,

(b) dishonestly abuses that position, and

(c) intends, by means of the abuse of that position—

(i) to make a gain for himself or another, or

(ii) to cause loss to another or to expose another to a risk of loss.

(2)A person may be regarded as having abused his position even though his conduct consisted of an omission rather than an act.

PURPOSE
The Act gives a statutory definition of the criminal offence of fraud, defining it in three classes - fraud by false representation, fraud by failing to disclose information, and fraud by abuse of position. It provides that a person found guilty of fraud was liable to a fine or imprisonment for up to twelve months on summary conviction (six months in Northern Ireland), or a fine or imprisonment for up to ten years on conviction on indictment. This Act largely replaces the laws relating to obtaining property by deception, obtaining a pecuniary advantage and other offences that were created under the Theft Act 1978. These offences attracted much criticism for their complexity and difficulty in proving at court. Much of the Theft Act 1978 has been repealed, however, the offence of making off without payment, defined under section 3 has not been affected.

1. "Fraud by false representation" is defined by Section 2 of the Act as a case where a person makes "any representation as to fact or law ... express or implied" which they know to be untrue or misleading.

2. "Fraud by failing to disclose information" is defined by Section 3 of the Act as a case where a person fails to disclose any information to a third party when they are under a legal duty to disclose such information.

3. "Fraud by abuse of position" is defined by Section 4 of the Act as a case where a person occupies a position where they are expected to safeguard the financial interests of another person, and abuses that position; this includes cases where the abuse consisted of an omission rather than an overt act.

In all three classes of fraud, it requires that for an offence to have occurred, the person must have acted dishonestly, and that they had to have acted with the intent of making a gain for themselves or anyone else, or inflicting a loss (or a risk of loss) on another.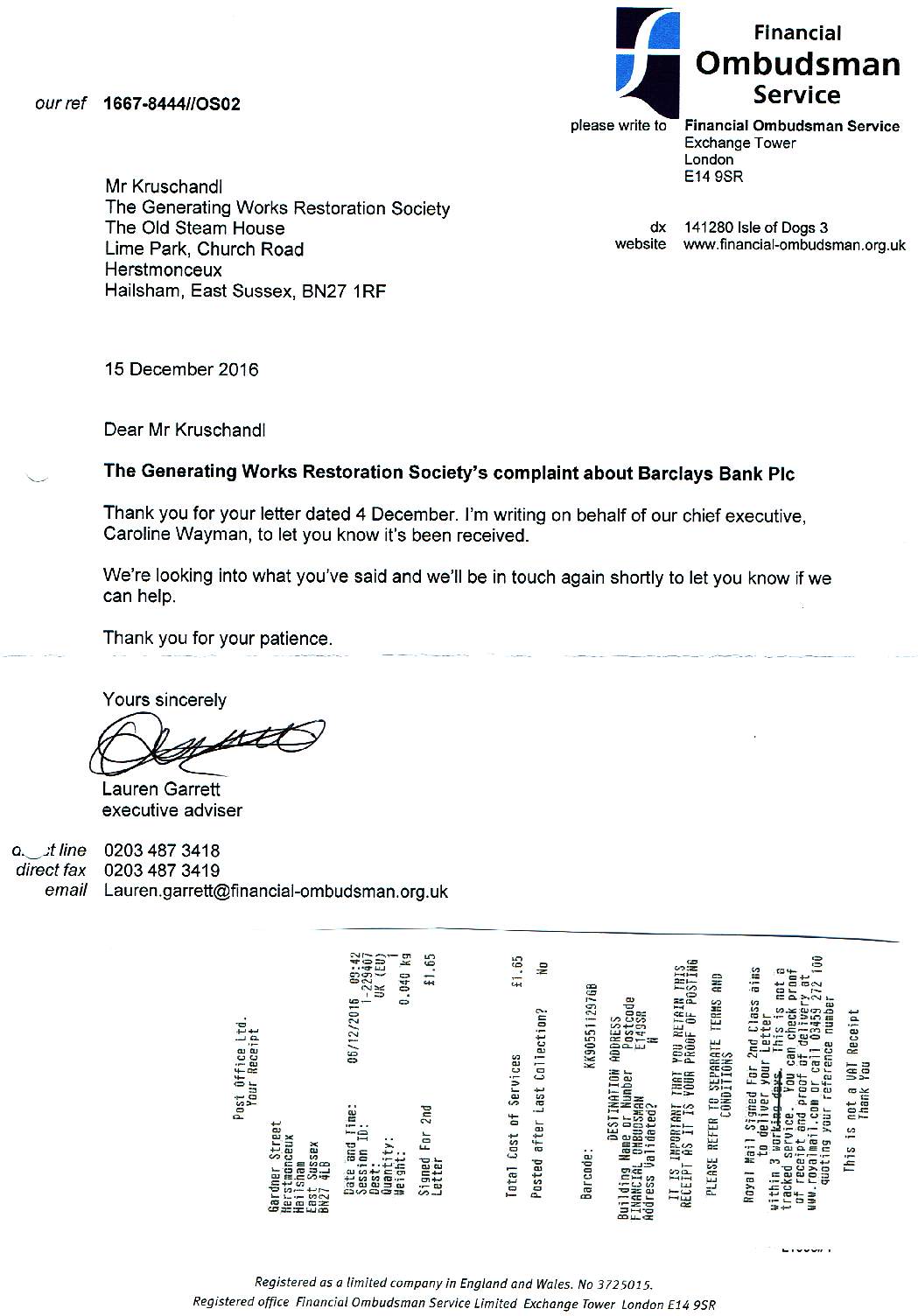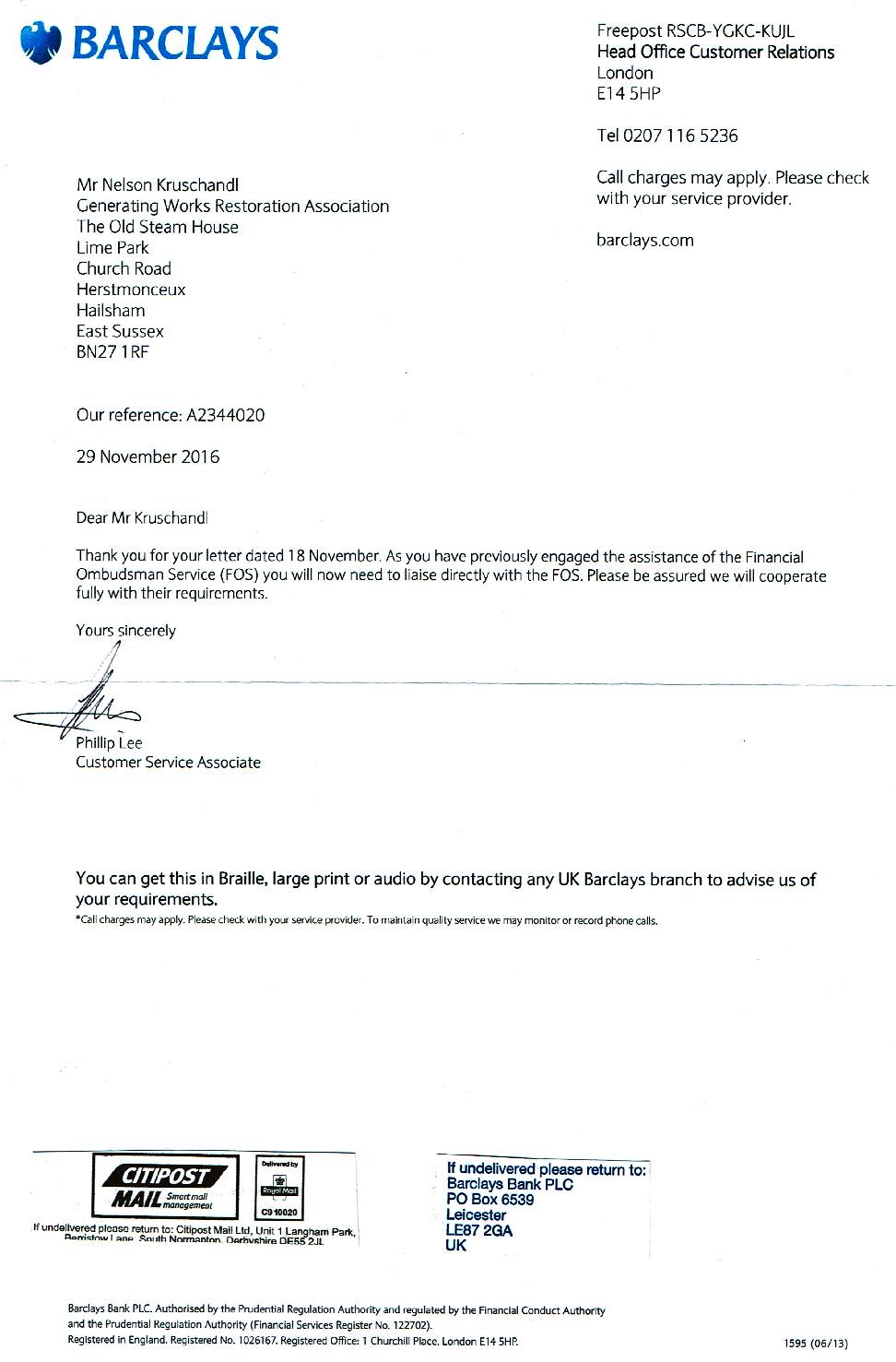 GAIN AND LOSS

A "gain" or a "loss" is defined to consist only of a gain or a loss in money or property (including intangible property), but could be temporary or permanent. A "gain" could be construed as gaining by keeping their existing possessions, not just by obtaining new ones, and loss included losses of expected acquisitions, as well as losses of already-held property.
Other banks closing accounts in a similar fashion include Barclays, HSBC and Lloyds. Employees of HSBC include Laura Gaughan and Peter McIntyre. Mr McIntyre worked for Barclays and Lloyds banks before joining the Hongkong Shanghai Bank. The equivalent officer at Lloyds is Oliver Butterworth.
It is alleged that these banks are working with other agencies in a dedicated campaign to harm Nelson Kruschandl by way of institutionalised discrimination, most likely stemming from the Petition to Wealden District Council in 1997, and subsequent revelation that Sussex police failed to investigate their chums at Wealden. Discrimination is unlawful at the first occasion of misfeasance, becoming malfeasance as the offence rolls into a series of offences, carrying with it a maximum sentence of life imprisonment.
Masonic connections are suspected, to include the Crown Prosecution Service, Criminal Cases Review Commission, Solicitors, Barristers and several Judges. If Scotland Yard decide to investigate the possible taint of the system from masonic influence, they may like to start with the Tyrian Lodge in South Street, Eastbourne, literally a stones throw away from the old police station in Grove Road.
NCSC ROYAL OPENING - Her Majesty The Queen opened the NCSC on the 17th of February 2017. To mark the launch of the National Cyber Security Centre, listen to CEO Ciaran Martin, Technical Director Dr Ian Levy, Chancellor Phillip Hammond and DCMS Minister Matt Hancock talk about how the NCSC aims to make the UK the best possible place to live and work online.
LINKS & REFERENCE
http://www.actionfraud.police.uk/
https://www.ncsc.gov.uk/
http://www.legislation.gov.uk/ukpga/2006/35/contents
http://en.wikipedia.org/wiki/Fraud_Act_2006