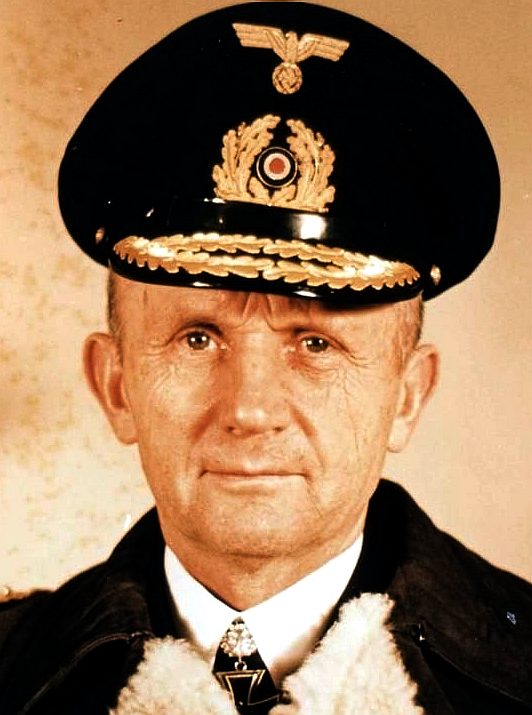 Karl Donitz
Karl Dönitz (sometimes spelled Doenitz) 16 September 1891 – 24 December 1980, was a German admiral who played a major role in the naval history of World War II. Dönitz briefly succeeded Adolf Hitler as the head of state of Germany.

He began his career in the Imperial German Navy before World War I. In 1918, while he was in command of UB-68, the submarine was sunk by British forces and Dönitz was taken prisoner. While in a prisoner of war camp, he formulated what he later called Rudeltaktik ("pack tactic", commonly called "wolfpack"). At the start of World War II, he was the senior submarine officer in the Kriegsmarine. In January 1943, Dönitz achieved the rank of Großadmiral (grand admiral) and replaced Grand Admiral Erich Raeder as Commander-in-Chief of the Navy.

On 30 April 1945, after the death of Adolf Hitler and in accordance with Hitler's last will and testament, Dönitz was named Hitler's successor as head of state, with the title of President of Germany and Supreme Commander of the Armed Forces. On 7 May 1945, he ordered Alfred Jodl, Chief of Operations Staff of the OKW, to sign the German instruments of surrender in Reims, France. Dönitz remained as head of the Flensburg Government, as it became known, until it was dissolved by the Allied powers on 23 May. At the Nuremberg trials, he was convicted of war crimes and sentenced to ten years' imprisonment; after his release, he lived quietly in a village near Hamburg until his death in 1980.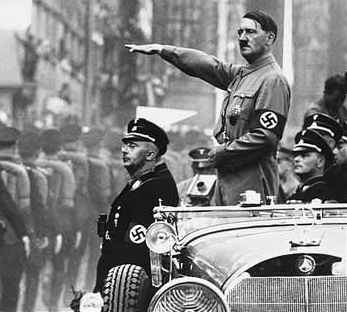 Adolf Hitler and chum Heinrich Himmler [Allegedly, Adolf Hitler did not die in that bunker incident C.1949. Apparently, he was fired into England, strapped to a V1 rocket, leaving behind his false teeth. He parachuted into Wealden that night hoping to meet some deviants, who'd arranged a new identity for their fallen comrade. Apparently, he landed in Crowborough, shaved off his moustache and was mistaken for a council official, whereupon he infiltrated the ranks of the local council and trained them how to use his terror tactics to control the peasant civilians]
Victorio Scarpa, David Whibley, Julian Black, Daniel Goodwin, Christine Arnold
Christine Nuttall, David Phillips, Douglas Moss, Ian Kay, Charles Lant
Abbott Trevor - Alcock Charmain - Ditto - Arnold Chris (Christine) - Barakchizadeh Lesley - Paul Barker - Bending Christopher
Black Julian - Boakes Beverley - Bradshaw Clifford - Brigginshaw Marina - Brown Ashley - Coffey Patrick - Douglas Sheelagh
Dowsett Timothy - Flemming Mike - Forder Ralph - Garrett Martyn - Goodwin Daniel - Henham J - Holness Derek
Hoy Thomas - Johnson Geoff - Kavanagh Geoff - Kay Ian - Kay I. M. - Barbara Kingsford - Lant Charles - Mercer Richard
Mileman Niall - Moon Craig - Moss Douglas, J. - Nuttall Christine - Pettigrew Rex - Phillips David - Scarpa Victorio - Scott Trevor
Kevin Stewart - Wakeford M. - Whibley David - White, George - Williams Kelvin - Wilson Kenneth - White Steve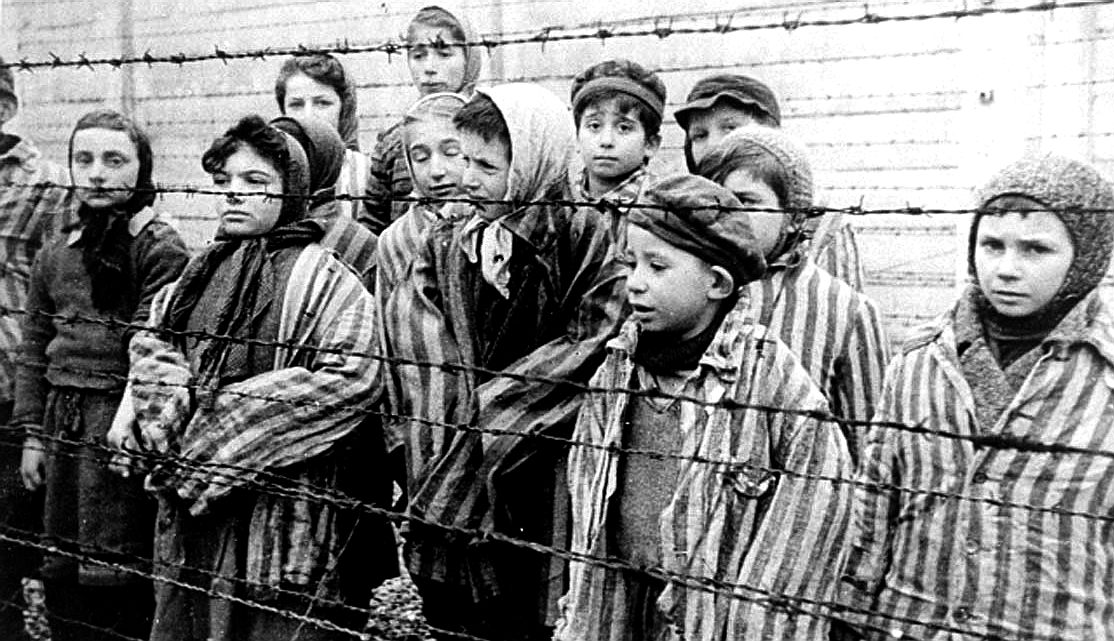 LINKS & REFERENCE
Adolf Hitler

German Chancellor

Herman Goring

Reichsmarschall Luftwaffe

Heinrich Himmler

Reichsführer Schutzstaffel

Joseph Goebbels

Reich Minister Propaganda

Philipp Bouhler SS

NSDAP Aktion T4

Dr Josef Mengele

Physician Auschwitz

Martin Borman

Schutzstaffel

Adolph Eichmann

Holocaust Architect

Erwin Rommel

The Desert Fox

Rudolf Hess

Auschwitz Commandant

Karl Donitz

Submarine Commander

Albert Speer

Nazi Architect