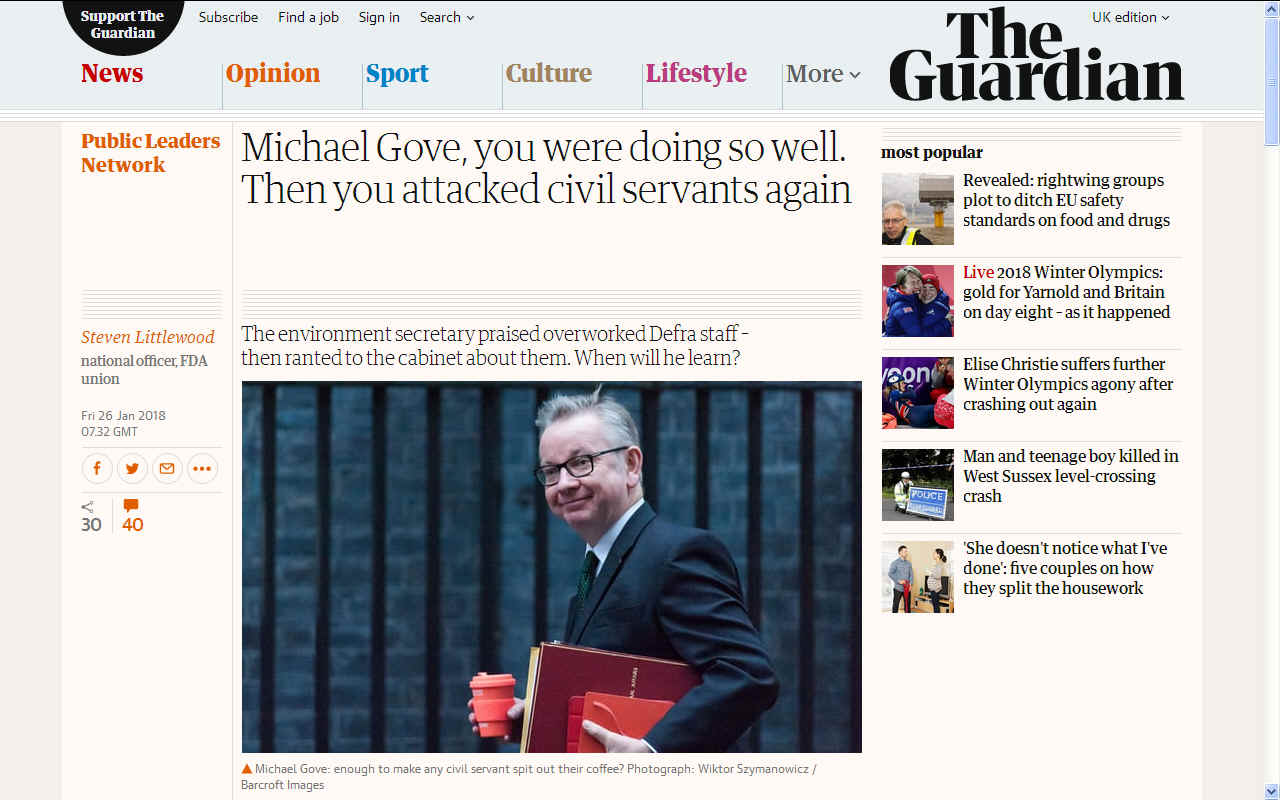 OKAY FOR PUPPIES - But what about climate change? What were Europe told and why are we dragging out heels - and what about the infrastructure we need for low carbon vehicles by 2040?
THE GUARDIAN JANUARY 2018

Michael Gove is looking to save puppies from sales in pet shops. The environment secretary has announced that the government is considering a ban on the sale of puppies to crack down on unscrupulous puppy breeders.

A ban would mean anyone buying or adopting a dog would deal directly with the breeder or an animal rehousing centre.

The RSPCA's deputy chief executive, Chris Wainwright, said the organisation was delighted that Defra was considering a ban on third-party sales of puppies. "We have always said that an end to third-party sales alone would not be enough to end the puppy trade crisis, and we are pleased that this is being looked at alongside enhanced licensing conditions for breeders which will come into force later this year," he said.

Gove said the government was cracking down on rogue puppy sellers, including the breeding of dogs with genetic disorders. "We need to do everything we can to make sure the nation's much-loved pets get the right start in life," he said. "This is a further step to raise the bar on animal welfare standards. We are also introducing mandatory CCTV in all slaughterhouses and increasing maximum prison sentences tenfold for animal abusers."

Under new rules to take effect later this year, breeders and sellers must be licensed and will be banned from selling puppies and kittens under eight weeks old. Puppies will have to be shown alongside their mothers, and sales will have to be completed in person with the new owner present. Dog breeders will only be able to sell puppies they have bred themselves.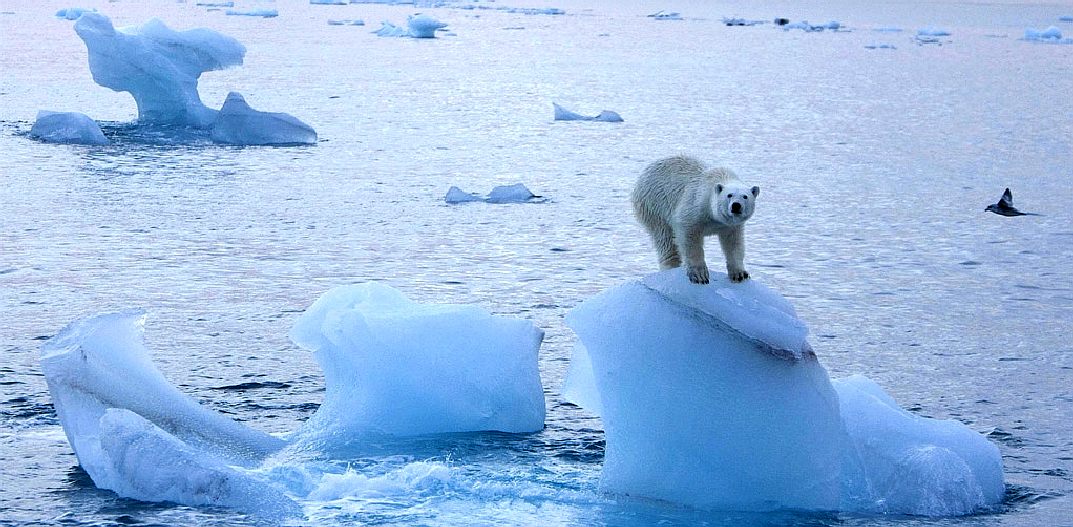 WHAT DOES MICHAEL THINK OF THE MELTING ICE CAPS - With Blue Growth and the Climate Change Act 2008 firmly on the political map, we wonder how the MP for St Austell and Newquay might face the challenges ahead.
Julienne Stroeve, a climate scientist at the National Snow and Ice Data Center in Boulder, Colorado, told Sputnik News about the changes taking place in the Arctic Ocean and what exactly this bodes for us in the foreseeable future.

"The changes are the largest in the summertime, but they are actually happening during all months of the year. I think the key things we really need to understand is, first, the natural climate variability and, second, changes caused by increased human activity. At thea current rate of carbon emissions of about 35 to 40 gigatons a year, we are estimating that the Arctic could become ice-free within the next 20 years," Dr. Stroeve said.

"What we need to do [to avoid this] is to pressure the governments to move off the path of fossil-based economy to the use of more reusable energy. It is essential to mitigate [the impact of global warming]," she emphasized.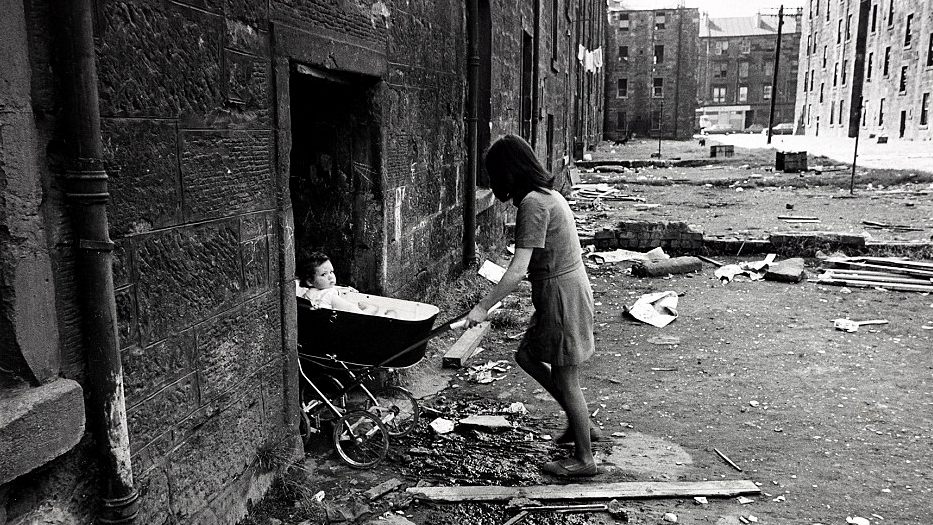 HOME | AFFORDABLE | CLIMATE | DEVELOPERS | ECONOMY | FLOOD | HISTORY
HOMES | LADDER | MORALS | POVERTY | PROPERTY | SLAVERY | SLUMS | WEALTH
ABOUT MICHAEL

Michael Andrew Gove is a British Conservative politician, who was Secretary of State for Education from 2010 to 2014 and Secretary of State for Justice from 2015 to 2016. He became Secretary of State for Environment, Food and Rural Affairs in the cabinet reshuffle of Theresa May on 11 June 2017.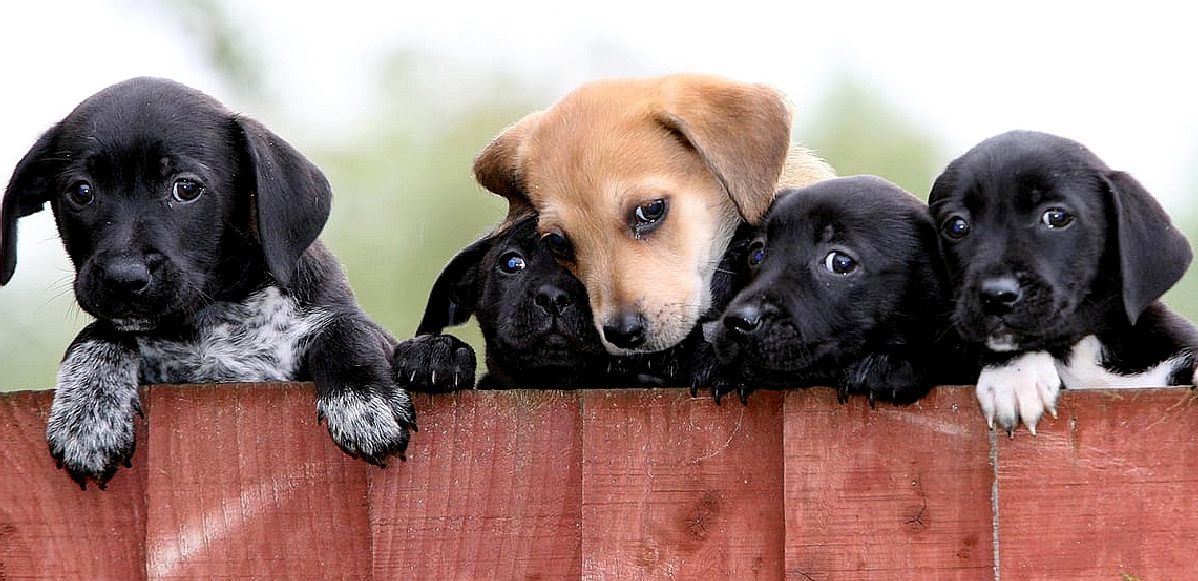 CONTACT MICHAEL
London, SW1A 0AA
Tel: 020 7219 4408
LINKS & REFERENCE
http://www.dailymail.co.uk/video/news/video-1632152/Michael-Gove-sets-vision-agriculture-Brexit.html
https://www.theguardian.com/public-leaders-network/2018/jan/26/michael-gove-you-were-doing-so-well-then-you-attacked-civil-servants-again
https://www.express.co.uk/news/uk/919173/Brexit-news-Nick-Clegg-Leave-Campaign-Theresa-May-Government-Parliament-Brexit-deal
https://www.conservatives.com/
http://www.parliament.uk/
CAROLINE ANSELL - CAROLINE LUCAS - CHARLES CLARKE - CHARLES HENDRY - CHRIS GRAYLING - DAVID BLUNKETT
DAVID CAMERON - DAVID MILIBAND - ERIC PICKLES - GEOFFREY JOHNSON-SMITH - GEORGE OSBORNE - GORDON BROWN
GREG CLARK - GREGORY BARKER - HUW MERRIMAN - JACK STRAW - JOHN GUMMER - JOHN PRESCOTT - KENNETH CLARKE
KIM HOWELLS DR - MARGARET BECKETT - MARGARET THATCHER - MARIA CAULFIELD - NICK CLEGG - NORMAN BAKER - NUS GHANI
PATRICIA HEWITT - PHILIP DUNNE - PHILIP HAMMOND - SAJID JAVID - STEPHEN LLOYD - TERESA MAY - TESSA JOWELL