These are the stories making headlines all over the world. So much information reaches us each day it is difficult to sift out what is and is not important.

The press are sometimes guilty of perverting the course of justice. Once they target a person, it does not matter if they are innocent or guilty, the chances are they are going down. Of course, many of the reporters and editors know that - but they don't care - the law may say it is wrong, but it sells newspapers. There are no sales if a bloke is innocent. The trick is to drum up public sympathy for the person making the claim. Next, make sure a jury see it, so publish mid-trial for maximum effect. Lastly, leave out any information that might make the public realise that a bloke is being set up.
G

EDUCATION - LAW REFORM Increasingly girls invent stories, to Blackmail, to hurt someone they loved, or to attract attention. Almost all such allegations attract media hype which destroys the lives of those accused, regardless of innocence and harms the right to a fair trial.

Law reforms to protect Teachers and the public against false allegations. Too many lives are being ruined by publication and wrongful conviction, as the number of appeal cases reveal. Lord Goldsmith QC is reviewing the law.

G
G
AFFORDABLE HOUSING
Bringing down the cost of housing for first time buyers, will also relieve a number of social problems, such a debt, where house prices and mortgages are simply too expensive for those on the first rung of the ladder......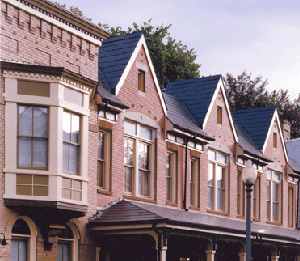 The cost of building a house has never been cheaper, yet artificial property values are kept high by town planners and an insensitive government to favour landowners and landlords.
News A to Z directory, please click on the links below to find your favourite news or to contact the media to tell your story and remember these golden rules:

Timeliness: Contact your local news groups in good time – stories only have a certain shelf-life.

The Five Ws: Journalists are taught address the Who, What, Where, Why and When. Try and answer each of these questions in your press release.

Local: What is the local angle – why would local people be interested in the story?

Provide Quotes: Quotes should be used to provide insight and opinion. They should sound like a real person said them. Make sure you include the person's name, role or say whereabouts they live locally.

Statistics: If relevant you can reinforce your argument by using figures and statistics. Say where you obtained them from, so they can be verified.

Case Studies: News is primarily about people. It is always strengthens an article if you have a local person who can tell their personal story.

New: With ongoing issues, or recurrent events, remember to emphasize what is "new" in your story or what is happening right now.

Pictures: Always make sure you provide two or three photos which illustrate your story. Please send them as email attachments rather than embedded images. Ensure you name people shown in the photograph or provide a caption explaining what the photograph shows.

Permission: Ensure you have approval to use other people's photos or other copyrighted material.

Contact Details: Always provide phone numbers in case we need to contact you to clarify anything or ask for additional information.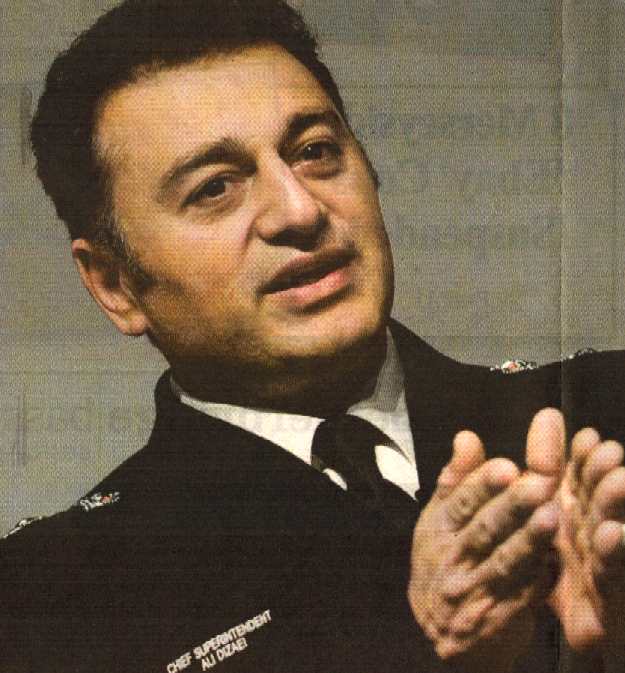 There was a time when you had the time to enjoy the simple pleasures in life. Now we rarely speak to our partners and have to schedule time to touch base on the important issues. No wonder the divorce rate is rising and no wonder our values are changing to reflect the disposable society we are creating.
Instead of helping our neighbours, some of them we fear, simply because we don't understand their culture and they ours. Whereas, the world is shrinking due to globalisation and free information exchange, much of which is achieved via the internet.
If you've ever fancied building yourself a dream house, or doing a conversion, and your council (or neighbours) start to give you a hard time, then this site may be useful to you. We reveal many of the tricks council officers get up to when enforcing as a result of neighbour complaints and the Old Boys Act. We also reveals the inner workings of council chambers and committee rooms (see evidence transcripts) and how distorted or misreported facts can cause serious injustice.
My life's in ruins, says teacher cleared of having hotel sex romps with 17-year-old pupil - 4th October 2007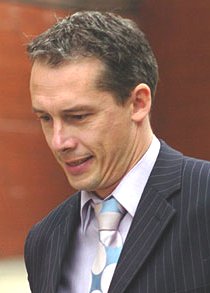 Cleared: Teacher Andrew Riley outside court yesterday
Send a press release:
Sending a release to PA PR Services
Contact The Press Association news desk on: T: +44 (0) 20 7963 7000 E: information@pa.press.net

To send a potential news story for consideration by PA editors, e-mail copy@pa.press.net.
Please note that all attachments will be ripped out as these e-mails are directed into PA's news system. Any press release copy needs to be copied and pasted into the e-mail itself. Content sent to copy@pa.press.net will be considered by the newsdesk and may be passed to a reporter to be followed up.
PA does, however, distribute full-text press releases directly to newsrooms on their PA Mediapoint service. To include a press release on this service, please contact PA's partners direct :PR Newswire Business Wire Medialink na europe
The Press Association 292 Vauxhall Bridge Road, London, SW1V 1AE
More information is available on this site, or by contacting Martin Huckett: T: +44 (0) 20 7963 7849 E:mailto:martinhu@pa.press.net
News A to Z directory: please click on the links below to find your favourite news or to contact the media to tell your story:
HELLO MAGAZINE

INVINCIBLE MEDIA GROUP

NEWS DESK

NEWS of the WORLD

NEWSPAPERS

THE WASHINGTON POST

TIME MAGAZINE

TOP GEAR MAGAZINE

USA TODAY

WALL STREET JOURNAL

YACHTING MONTHLY

YACHTING WORLD
WE ACCEPT NO RESPONSIBILITY FOR THE ACCURACY OF ANY FEATURED LINKS
AFFORDABLE HOUSING | CLIMATE CHANGE | DEVELOPERS | CIRCULAR ECONOMY | FLOOD | HOUSING HISTORY
HOMELESS | LADDER | MORALS | POVERTY | PROPERTY | FINANCIAL SLAVERY | SLUMS | WEALTHY LANDLORDS