DAVID WHIBLEY - Is still at it today, taking photographs and feeding them to his chums in Wealden's legal department. The middle picture was taken over 10 years ago when Whibley attempted to enter the BushyWood animal sanctuary illegally. Nelson Kruschandl snapped this beauty as he challenged the right of Wealden's storm troopers to be on this site near Hailsham. Kruschandl asked to see their authorisation from the Area South planning committee, on pain of citizens arrest. Whibley could not provide that authority making the site visit unlawful - and they beat a hasty retreat.
GILES YORK - is the chief constable of Sussex Police, taking over from a long chain of chief constables, including Paul Whitehouse, who was finally forced to resign after the Home Secretary insisted that he should go.

Criminal Witness Statement - 12 December 2016
Dear Chief Constable,

I rely upon the following authorities:-

L.B. Brent vs. Hetherton & Durham 2015
Sharland vs. Sharland [2015] UKSC 60 [2014] EWCA Civ 95
R. vs. T. ( [2011] EWCA Crim 729, C.A.
R. vs. Nicholas Edwards 22nd. September 2000 CCC ( similar fact evidence).
R. vs. Sinha ( CACD 13 July 1994 )
R. vs. Kiffin 1994 Crim L.R. 449 CA
R. vs. Bowden [1993] Crim LR 379
Tatam vs. Haslar 23 Q. B. D. 345
R. vs. Selvage & Morgan [ 1982 ] Q.B. 372, Cr. App. R. 333 C.A. R.
Johnson vs. Youden [1950] 1 K.B. 544


The four ways in which Lord Justice Muskill in 1985 identified a local authority decision could be deemed improperly made were:-

1. Unfair behaviour towards persons affected by the decision;
2. Failure to follow a procedure laid down by legislation;
3. Failure to properly marshal the evidence on which a decision should be based, including taking into account an immaterial factor, failing to take into account a material factor, or failing to take reasonable steps to obtain relevant information;
4. Failure to approach the decision in the right spirit, for example where the decision maker is actuated by bias or where he / she is content to let the decision be made by chance.

I write further to my letter of 16/11/2016 sent by recorded delivery KK 3340 7219 4GB.

1) In 1997 I invited you to investigate ( E 42-5942-99 ) the ten perjuries and attempted perversion of the course of justice of Assistant District Planning Officer ( ADPO ) Ian Macrorie Kay ( IMK ) on oath, at a Lawful Use inquiry, in relation to the substitution of a false instrument, ( a de-referenced monochrome photocopy ), for a colour, stereoscopic enlargement of an aerial photograph, triple hand referenced by Miss Joanna C. Spice. I had observed this original colour enlargement but once on the relevant file immediately adjacent to an opinion supplied, I now know, by a barrister, Sasha White. This third party, independent evidence failed to support the only, ( probably solicited ), evidence that WDC had, from Worshipful Brother Harold George Wells of ( citation needed ) Lodge. His evidence provided WDC with a lie to nurse.

2) The instructions for Sasha White's opinion could only have been given by a solicitor, probably Geoffrey Johnson ( GJ ), the principle Wealden solicitor who you can hear interrupting on my tape recording. The Inspector said he would "keep" the false instrument. Apparently, this did not happen. Thereafter, I went to Wealden District Council's ( WDC's ) offices and was shown the 1:10,000 group survey aerial photograph, the hand referenced colour enlargement, and what appeared to be the false instrument that the Inspector said he would "keep", under a post it note saying " Return to IMK". If you are in any doubt that the supply of a false instrument in a Lawful Use matter is penal, please refer to L.B. Brent vs. Hetherton & Durham. If you are in any doubt that perjury and perverting the course of justice are serious crimes because "they strike at the heart of justice", please refer to R. v. Jonathan Aitken. If you are in any doubt that interfering with evidence on a Lawful Use file is criminal, please refer to the 1991 Planning & Compensation Act.

3) You declined to investigate these perjuries, the substitution of evidence, the use of a false instrument, the theft from the Inspector's bundle, the attempt to pervert and the probable conspiracy with GJ to pervert. Every facet of evidence, including Miss Spice's then home address, had been meticulously researched and supplied to you complete with a tape recording of IMK being cross examined on oath by the Inspector and I.

4) Additionally, you had independent similar fact evidence available ( from non penal scenarios ) supplied by virtue of the twelve petitioners who had been heard by Lord Newton's panel a few months previously. I was one of the petitioners.

5) I received an Ombudsman finding of maladministration ( INV/S/399/80 ) against WDC relating to WD/77/1449. The commentating officer had "failed to advise" the committee to secure highway entrance improvements by imposing a Grampian condition. This maladministration saved the factory owner concerned the cost of a Stokes v. Cambridge valuation. The controlling mind throughout and thereafter was IMK. The entrance improvements required were to ease traffic problems created by a Ford "A" series lorry ( 3 tons ) serving 900 sq. ft. facility. By 1999 the lorries were 38 tonnes serving a facility with consent for 12,500 sq ft of space after the third incremental increase. The entrance had not changed.

6) I told Lord Newton's panel that a matter of seemingly Byzantine complexity could have been solved by IMK informing the committee of my Unilateral Planning Obligation offering to save a firm with outstanding bank loans of £123,043 serviced by a net profit of £5,509 ( subsequent year loans of £126,487 serviced by a loss of -£13,396 ). IMK had failed "to properly marshal the evidence on which a decision should be based" and was nursing the lie that the development under consideration would be implemented when the previous consent for access improvements had not. The bank eventually pulled the plug because the firm could not supply an improved alternative access which was exactly what I was offering. The consent for their own alternative access was given by a committee ignorant of the fact that there had been a failure to follow a procedure laid down by legislation and their land ownership Certificate "C" was, yet again, a fraud. A S.27 notice had not been served. Banks tend not to lend on fraudulent consents and no funds were forthcoming for this one.

7) I was told by IMK immediately after the critical WD/95/2908 consent ( without which the firm would "fold" ( and remained unimplemented because the bank declined to lend on that too, )) that my offer could not have been mentioned because the name on the S.27 notice submitted by the agent was not the name of the applicant. So yet again, by a Masonic shenanigan WDC had failed to follow a procedure laid down by legislation. The committee were kept in the dark about this invisible administrative defect and thereby denied the opportunity to adjourn, at the discretion of an officer who had commentated on his father in law's application ( which itself contained an invalid S.27 notice ). The WD/95/2908 agent, Alan West, an old colleague of IMK, admitted to me that he was a Mason ( citation needed for Rank & Lodge ) on 6/12/1996 at 18.36 hrs.. The firm eventually folded, and interest in their operating centre site was restricted because all 5 of our applications for access improvements to their site had been refused. The technical term for this is shooting one's protégé in the foot. The common denominator running throughout this saga was, that although Chester Hudson controlled the most economical, and of the other two, the most environmentally sensitive, of the three potential entrance improvements, no part of his land would ever again ( after the finding of maladministration, ) get consent ( Kelly Davis vs. Wansdyke ). The traffic management issues escalated into farce. At our final Inquiries a surprise novel and fictional weight restriction was adduced by District Solicitor V. Scarpa as a last minute obstruction that was subsequently contradicted in writing by Patrick Coffey A.D.P.O. just before we purchased the site. Throughout these inquiries WDC were nursing the lie that an alternative resolution to approve would be implemented.

8) In January 2016 I asked you to schedule the actions and interviews you had undertaken to investigate my Lawful Use complaint. Beyond your holding letter ref. 30920 I have had no response.

9) Circa 23rd. March 2016 I went to WDC's offices to look at the WD/1987/3194 planning file for The Sandcastle, 46 Val Prinseps Road, Pevensey Bay. I believe this house used to be the holiday home of His Grace Major William Cavendish, Marquess of Hartington, G. M.. I was given five yellow headed microfiches. On one of them there were two letters. One was from IMK ( writing from his home, High Trees, Church Lane, Horsted Keynes, ) c. 17/10/1987 to his section leader K. D. Tomlinson M.I.C.E., C.Eng. ( KDT ), the other was from KDT back to IMK. IMK had quite properly admitted that the applicant was his father in law, Denis Bernard Best. KDT allowed him to withdraw from any further involvement with the application. I knew that IMK had then gone on to commentate on this matter before the Planning Committee and a packed public gallery of residents, ( who were threatened with expulsion by the chairman ), on 8/12/97. I therefore swore the Sandcastle affidavit to this effect on 13/4/2016 and delivered it to WDC's offices by recorded delivery KF 7485 9793 5GB. This was evidence of conspiracy. It was similar fact evidence of relevance to my perjury complaint. I anticipated that the yellow headed microfiches would disappear, so I asked for and obtained under the FoI, a CD containing the CCTV images of my visit to head off any accusation that I had removed them from the building and frustrate a malicious police prosecution such as T.J. Hughes vs. N. J. Kruschandl ( where CCTV evidence filmed during the alleged offence, essential to the defence, was edited out and not provided to the defence by the prosecutor ( time taken to acquit 20 minutes )).

10) Another handwritten letter dated 10/12/1987 on WD/87/3194, was written by a committee member, the Rt. Hon. Richard T. Legh. He cited paragraphs 1, 4, 9, 10, 11 & 12 from the previous appeal decision. This member, who was formerly a solicitor, went on to chair the panel interviewing the 12 petitioners when ennobled to Lord Newton.

11) The circumstances surrounding the Sandcastle decision were:-

• that it was being rushed to committee as an emergency item ( with no reason in the minute as to why ).

• the executive were aware that it had a fraudulent certificate "C" that the District Solicitor had considered and corresponded with the DPO on 20/11/87 saying ( citing Main vs. Swansea C C ) "That case held that, if a certificate was incorrectly served by the applicant, …. that would invalidate the planning permission". Compare and contrast this with WD/81/1898 (microfiche 5/8 letter from WDC's solicitors dated 26/2/1982 ) "The documentary evidence has not persuaded us … the certificate under S.27 accompanying the application would seem to be inaccurate." vs. WD/87/3194 ( same officer, same defect ). Furthermore, David Randall-Sinnatt T.D. was suggesting a judicial review on this point of any decision made in defiance of statute.

• it came too soon after a similar dismissal at appeal.

• it had an inappropriate officer recommendation ( compare and contrast WD/81/1898 vs. WD/83/0560/P ( same officer, same defect )).

• it was timed to exploit the Michelmas confusion.

• Was the agent, P. G. V. Kenward, the son of a Past Master of Tyrian Lodge? Because the applicant, Denis Bernard Best, was a Past Master of Tyrian Lodge.

• But by far the most significant feature vis a vis my Lawful Use is this. Ian Kay corresponded with his Line Manager prior to the application and withdrew from all further consideration of it. He then went on to commentate. The commentator was known by the executive to be the applicant's son in law.

12) This was a conspiracy, so in police jargon IMK had "previous" in 1997. His conspiracy at my Lawful Use was not unique. Do you remember the old police maxim, 'there is no such thing as coincidence'? Small wonder the microfiche confirming this has now disappeared. Removal of a WDC microfiche is a crime. Imagine what would happen if I was caught doing such a thing!!

13) About the same time, I asked WDC's solicitor to provide me with a solicitor certified copy of an affidavit that I had supplied to WDC circa 1997 about the Old Steamhouse, Herstmonceux, BN27 1RF. This affidavit was based on my visit to WDC c. 1997, when I partially wrote up the direct transcript that I had made from an enforcement report. It fundamentally undermined the legitimacy of their 30 year enforcement action. The executive had extracted from the Area Plans ( South ) ( AP(S)) Committee a decision in secret which gave them a lie to nurse. They had contributed completely irrelevant and highly prejudicial "background", ( compare and contrast WD/96/2911/O ), and excluded the major planning consideration, at their discretion. The solicitor supervising the secret meeting should have advised members of L. J. Muskill's dictum 3 "taking into account an immaterial factor, failing to take into account a material factor".

14) I was told that a copy of my affidavit which evidenced dictum 3 breached twice would not be supplied, but I could collect the original. If I did not, it would be destroyed. After 3 years, an affidavit that remains unchallenged becomes accepted ( by acquiescence ) as evidence. This threat was a threat to destroy evidence ( R. vs. T ) which was unwelcome to WDC, in a penal matter, and therefore similar fact evidence for my Lawful Use case. I arrived on the appointed day, collected an envelope from Mr. Earl, returned home, and upon opening the envelope, found it contained the original Sandcastle affidavit and not the Steamhouse affidavit. Thereafter I asked the head of planning at WDC to preserve the CCTV images of my visit and call in the police to investigate this substitution fraud. Only you will know whether this was done. It has left me in possession of my original Sandcastle affidavit with a Wealden date stamp on every page.

15) In November 2016, nervous that the crucial yellow headed microfiches upon which the Sandcastle affidavit were based would be rendered unavailable, and similar fact evidence of conspiracy destroyed, I asked the WDC information officer twice whether I could revisit them. His second "no find" response emailed to me at 15.24 hrs. on 16/11/16 reported "WD/1987/3194 ….. I cannot find any yellow headed microfiche for this number". My letter to you on 16/11/16 had been posted by recorded KK3340 7219 4GB at 09.41 a.m.

16) Would you please despatch an officer from Deer Paddock, Hailsham to investigate these matters. I again remind you of R. vs. T. ( [2011] EWCA Crim 729, CA from the Blackstone's Police Manual ) and R. vs. Sinha; ( CACD 13 July 1994 ) R. vs. Selvage & Morgan [ 1982 ] Q.B. 72, 3 Cr. App. R. 333 C.A. regarding the destruction of evidence. If you choose not to investigate you become a party to these offences.

17) I will send a copy of this letter to D.C. Richard Bebb AB 263 at RH16 4BA. You may recall that he rang me on a Friday in 2002 wanting to call the next day and discuss planning. When he arrived on the Saturday with a colleague I found that he had insinuated his way into our home on a pretext and wished to discuss harassment. The technical term for this is "surprise". I had erected a roadside sign which read "*** is an accessory to criminal activity within Wealden's Planning Department". I was offering to revise the wording to "*** is party to criminal activity within Wealden's Planning Department". He may have adopted this devious approach to entry because he was aware that I am privileged to be acquainted with John Hoath Esq., formerly of Summersales Farm, Crowborough. WDC had a secret enforcement meeting during which GJ, ( who the judge concluded was the intended recipient of the secret court recordings made in Harris vs. Strudwick ), suggested to the committee that I was a "partner in crime" with Mr. Hoath because I was proposing to lend him a trailer upon which he was intending to mount a sign and then tow the combination around Crowborough. Mr. Hoath is something of an expert on roadside signs ever since he erected one and solicitor Christopher Hall of Cripps, Harries, Hall & Co. engaged Mr. Colin Hall to remove it with violence because no injunctive relief was available to him. Constable Sanders from Crowborough Police Station supervised the assault on Mr Hoath ( compare R. v. Bowden ).

18) D. C. Bebb seemed unaware when he cautioned me for harassment that "in Section 2 of the Harassment Act 1997 it clearly states that a person cannot be harassed if the contact was in the preventing or detection of crime", to quote Police Sargeant Kara Tombling writing from your offices Sir, on All Fools Day 2016. Please recite any exemption in the 1997 Act that excludes corrupt planning officers. The clue is in your vocabulary, the word "criminal" is derived from "crime". D.C. Bebb will recall that in the discussion we had prior to his issuing this caution, I suggested to him, that if I had been a minor in Bryn Estyn, and I had put a blanket outside my window inscribed with the words "Inspector XXX came and interfered with me last night", his response would have been to caution the complainant ( as the notes that he doubtless made under P.A.C.E. will confirm? ). He regarded this as a VERY offensive analogy. Alas, it was inaccurate in one detail only. R. vs. Gordon Anglesea [2015] ( Operation Pallial ) suggests that the perpetrator, ( sentenced last month ), was a Superintendent at the time. The result came too late for one victim who had topped himself. The search terms "Bryn Estyn" plus "Alison Taylor" plus "Zurich" make absorbing reading. Zurich insure WDC for Legal Indemnity under policy QLA 17H 089 0093. Since RH16 4BA is so local to the crime scene, perhaps D.C. Bebb can confirm by reference to the witness statements whether the adoptions that Mason ( citation needed for Rank & Lodge ) George Herbert Day exploited at RH17 7JN, ( in R. vs. G. H. Day ), were placements made via WDC, because if so, may one not reasonably enquire whether WDC officers restrict their conspiratorial activity to merely arranging a planning consent for a Masonic relation?

19) D. C. Bebb's intervention was to reinforce the abusers favourite ingredient, the ability to enforce silence by the exploitation of position. He was a willing vehicle for this, and via his intimidation obstructed the adduction of yet more similar fact evidence. The technical term for this is "shooting the messenger".

20) Your duty sir, is the detection of abusers, not their protection.

21) You may recall Lord Ken McDonald Q.C., former D.P.P., commented on Radio 4 early in 2016 that the most notable miscarriages of justice throughout his career had been attributable to the police not following the evidence. Previously you had received my letter on January 25th asking what evidence you had followed but you have not replied. You are responsible for the "careful and even-handed, collection and weighing of evidence", so have you done this? At the current rate of evidence loss I am likely to be branded as another "Nick", who invented terrible lies and then used them to contaminate justice.

22) So, to summarise Chief Constable, in addition to answering my letter, please ask your officer to sight within WDC's offices:-

1) The original Steamhouse enforcement report c. 1987 as per my email to P.C. Kara Tombling 26/4/2016 @ 09.36.
2) My Steamhouse affidavit sworn c. 1997.
3) The email trail surrounding Kelvin Williams "collect or we destroy" item 2 threat.
4) My Sandcastle affidavit sworn 13/4/2016. If WDC cannot find it, ask to see the post book records for Recorded Delivery number KF7485 9793 5GB, 15th April 2016 signed for by "Smith" at 08.15, and ask "Smith" what was done with it.
5) The CCTV images that I requested Kelvin Williams D.P.O. to preserve surrounding the collection of the Steamhouse /Sandcastle affidavit on 24/6/2016 circa 14.30 hrs.
6) The yellow ( not green ) headed microfiches for WD/87/3194 with the Kay / Tomlinson withdrawal from consideration correspondence on them.
7) The triple hand referenced stereoscopic colour aerial photograph relating to file WD/96/0043/LU AND the false instrument derived from it.
8) The six affidavits relevant to WD/96/2911/O from Colin William Sage ( from the D.oE., & on file ), Cllr. Bernard Franklyn Brown ( sworn 30/10/1997 & on file ), Cllr. Robin Herbert Johnson ( sworn 12/11/1997 not on file ), Cllr Anthony Edwards ( sworn 31/10/1997 """) Cllr. Gillian Rose Skinner ( sworn 10/11/1997""" ), and Cllr. Edwin Thomas Rice ( sworn 10/11/1997""" )).

And from within your own offices:-

9) The interview notes for Regina vs. Day.

23) If evidence is missing from WDC's offices you are in a R. vs. T situation where evidence has been destroyed in anticipation of a criminal investigation. Except destroying documents of public record is in a very different league.

24) Finally, I would put you on notice as to to the provisions of the Fraud Act 2006. If you intend not to expose Zurich to ( a ) risk of a loss(es) by not investigating the accumulating similar fact planning fraud information available to you, you are guilty of an offence. My losses, ( by way of costs payable to WDC ), were £5,779.95p. As you undoubtedly know "Fraud unravels all", Sharland vs. Sharland. We do not want another Oxford, Rotheram or Donnygate on our hands do we?

25) Was Superintendent Gordon Anglesea convicted on a tape recording and this much evidence? I don't think so.

26) If you "ask questions and make further inquiry, it will no longer be" your "suspecting it, but" your "knowing it". Tatam vs. Haslar. Are you an honest man Chief Constable?

27) If I can be of any further assistance do not hesitate to contact me.

Yours,


Chester Hudson.


Giles York Esq. Chief Constable,
Sussex Police Headquarters,
Malling House,
Malling,
Lewes, BN7 2DZ. Recorded delivery. KK

DC Richard Bebb AB 263, Reference 47/N43/565/02
Police Station,
Bolnore Road,
Haywards Heath,
West Sussex,
RH16 4BA. Recorded delivery. KKGB

HRH The Duke of Kent KG, GCMG, GCVO, ADC Grand Master,
Freemasons' Hall,
60 Great Queen Street,
London.
WC2B 5AZ.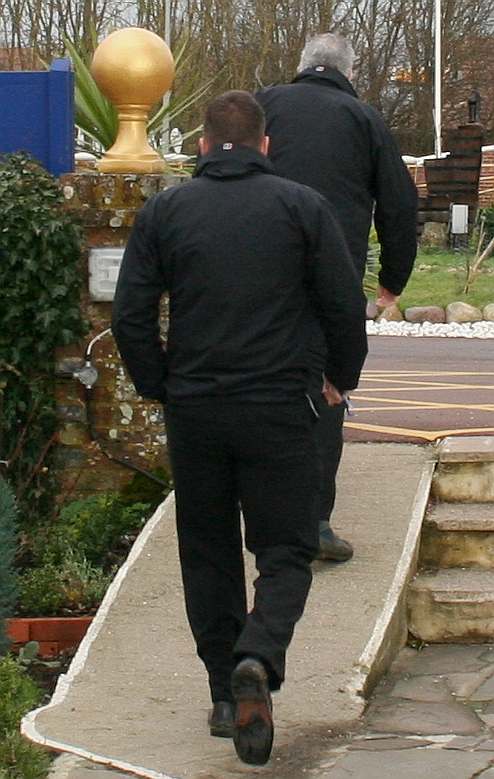 RETREAT MEN - You cannot be a team player in a planning department that still includes known liars and not become tainted. You become part of the conspiracy to cover up. Recently, it was confirmed that despite perjuring himself and acting with Doug Moss in a conspiracy to re-date attribute photographs, in an attempt to gain a court order, that David Phillips is still working with Wealden District Council. Why? And why has he not been prosecuted for that perjury? Being a conspirator is just as damning. So why has Doug Moss not been prosecuted alongside David Phillips. There is no statutory time bar to investigating such crimes. This council actually paid for a barrister's opinion to assuage the criminal actions of J. D. Moss. That is public money that was spent for a cover up, rather than to expose a corrupt officer. Who authorized that payment? Who drafted the instruction to the barrister?
FRAUD ACT 2006
Section 4 - Fraud by abuse of position [such as a planning or police officer]
(1) A person is in breach of this section if he —

(a) occupies a position in which he is expected to safeguard, or not to act against, the financial interests of another
person,
(b) dishonestly abuses that position, and
(c) intends, by means of the abuse of that position—

(i) to make a gain for himself or another, or
(ii) to cause loss to another or to expose another to a risk of loss.

(2)A person may be regarded as having abused his position even though his conduct consisted of an omission rather than an act.
Protection from Harassment Act 1997

1 Prohibition of harassment.

(1) A person must not pursue a course of conduct—
(a) which amounts to harassment of another and
(b) which he knows or ought to know amounts to harassment of the other.

2 Offence of harassment.

(1) A person who pursues a course of conduct in breach of [F1section 1(1) or (1A)] is guilty of an offence.
(2) A person guilty of an offence under this section is liable on summary conviction to imprisonment for a term not exceeding six months, or a fine not exceeding level 5 on the standard scale, or both.


Below is WDC's Planning Enforcement Officer's advertised geographical area of cover. But please note that they like to play in each others area when a case gets too hot to handle - and where does Christine Arnold and David Whibley fit into all of this. If you have been threatened with an enforcement visit, why not ask us to come along for free planning advice and as a witness to ensure fair play. We'd particularly like to meet other officers from this council's enforcement team, such as Niall Mileman and Tom Holman, or any of their solicitors, to find out who is running the show.
| | | |
| --- | --- | --- |
| | | Tom Holman |
| . | . | . |
| Buxted | Chalvington with Ripe | Alciston |
| | | Alfriston |
| Danehill | East Hoathly | Arlington |
| Fletching | Framfield | Berwick |
| Forest Row | Hadlow Down | |
| Frant | Heathfield and Waldron | East Dean and Friston |
| Hartfield | Horam | |
| Maresfield | Isfield | Hellingly |
| Rotherfield | Laughton | |
| Wadhurst | Little Horsted | Hooe |
| Withyham | Mayfield | Long Man |
| | | Ninfield |
| | Warbleton | |
| | | Polegate |
| | | Selmeston |
| | | |
| | | Westham |
| | | Willingdon and Jevington |
Christine Nuttall & David Phillips - partners in crime
Victorio Patrick Scarpa & David Whibley - partners in crime
Vicarage Lane, Hailsham, East Sussex, BN27 2AX T: 01323 443322
Pine Grove, Crowborough, East Sussex, TN6 1DH T: 01892 653311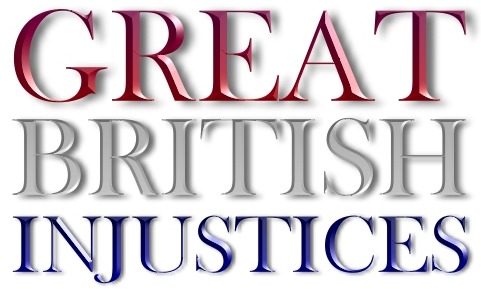 LINKS
http://www.wealden.gov.uk/
http://www.royalmail.com/personal/uk-delivery/signed-for-1st-class