AFFORDABLE | CLIMATE | DEVELOPERS | ECONOMICS | HISTORY | HOMES | LADDER | MORALS | POVERTY | PROPERTY | SLAVERY | WEALTH
The Labour and Conservative parties will promise just about anything in the run up to the General Election to get themselves elected. But have either party said anything about tackling council corruption?
Not as far as we know. Should they not be promising voters that they will put a halt to the extraordinary waste of ratepayers money brought on by corrupt planning officers. We estimate this waste to be in the order of £10 million per council. That adds up to a tidy sum. Enough to bail out just about every other shortage in public funding.
What then of the homeless and affordable housing? What then about climate change? Ironically, affordable is generally climate friendly. During WWII when there was a housing shortage, we built very affordable quick-builds at locations like Pevensey Bay.
Every luxury housed without energy harvesting features is another nail in the coffin of the Arctic ice melt.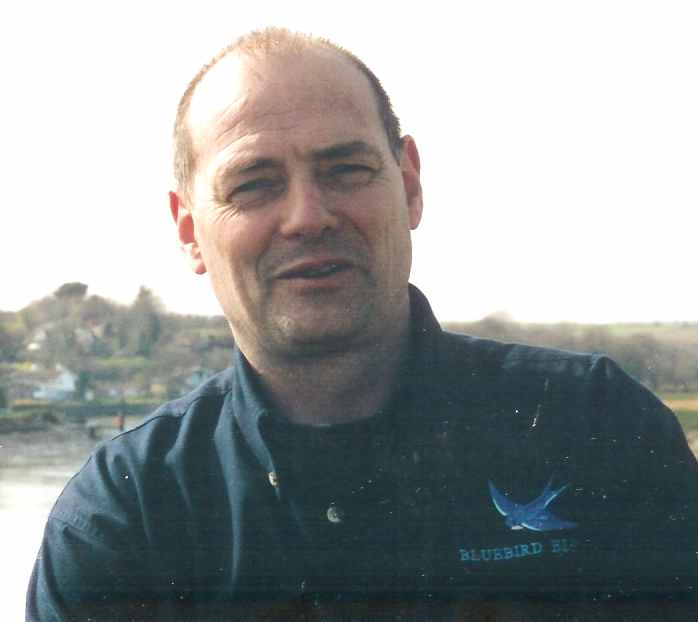 Nelson Kruschandl says : "It's Time for Change"
Neither the Conservatives or New Labour have tackled the cancer that is white collar crime at local council level. Both of these parties allow local council's to run riot with your money - allow council officers to deceive councillors and torture the public by refusing to answer reasonable questions, the threatening citizens with legal action, where these same planning officers know developments are permitted. In some cases council's harass members of the public to bankruptcy, at huge expense to the ratepayer - See Staffordshire County Council and Brian Goodacre as prime examples. The major political parties are simply Chicken. Isn't it about time for some real action?
Women with suspected breast cancer will be seen by a specialist within two weeks, Labour pledged. Health minister Melanie Johnson, who fought breast cancer, said: "If you value the NHS, you need to vote for it ." More >>
Why do you think politicians need to resort to stealth taxes?
Take Road Tax. This tax was introduced to pay for road building, yet only about 5% actually goes to build roads. The rest is diverted to support other high spend areas, such as protecting crooked planning officers.

We need honest taxes for honest purposes? We need an efficient government and an efficient local government. We do not need dishonest local officials milking the system for their own purposes, building empires and wasting roughly £10 million a year defending rigged decision making. We need affordable housing, decent schools, and sensibly priced services. At the moment council tax is crippling most folk. Not to mention the fact is is a grossly unfair tax aimed only at people who are sitting targets. It is the people who work the hardest, who are bailing our inept government, needlessly.
As soon as the Human Rights Act looked set to give the common man a chance, they changed the rules regarding Legal Aid funding, making it almost impossible to obtain representation and justice. I don't believe in coincidences. The implementation of the Human Rights Act was spread over Labour and Conservative terms - clearly then, they worked together to ensure new legislation would end up making very little difference in terms of justice.
Can the Conservatives under Michael Howard, deliver the above?
We doubt it. The Conservatives have not tackled white collar crime at local council level before. true they commissioned Lord Nolan to look into the situation. But as soon as the awful truth emerged via a recommendation for new criminal statute to tackle malicious use of public funds and personal vendettas, they hastily put the brakes on. Cowards. They simply smoothed over the cracks and made sure the common man could never enjoy the Human Rights Act. The icing on the cake, is that the Courts were instructed not to allow any Judicial Reviews from applicants in person. We hope you get the message? We live in a democracy of dictators - civil servants rule!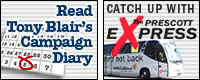 DATE: Saturday 16th April LOCATIONS: Fleetwood, Rossendale, Leeds John and local footballers Yesterday's rain gave way to a bright start in Fleetwood near Blackpo...
CAROLINE ANSELL - CHARLES CLARKE - CHARLES HENDRY - CHRIS GRAYLING - DAVID BLUNKETT - DAVID CAMERON
DAVID MILIBAND - ERIC PICKLES - GEOFFREY JOHNSON-SMITH - GEORGE OSBORNE - GORDON BROWN - GREG CLARK
GREGORY BARKER - JACK STRAW - JOHN GUMMER - JOHN PRESCOTT - KENNETH CLARKE - KIM HOWELLS DR
MARGARET BECKETT - MARGARET THATCHER - NICK CLEGG - NORMAN BAKER - NUS GHANI - PATRICIA HEWITT
PHILIP DUNNE - PHILIP HAMMOND - SAJID JAVID - STEPHEN LLOYD - TERESA MAY - TESSA JOWELL - TONY BLAIR - VINCE CABLE
HOME | AFFORDABLE | CLIMATE | DEVELOPERS | ECONOMICS | HOMES | LADDER | MORALS | POVERTY | PROPERTY | SLAVERY | WEALTH