If you look at Staffordshire County Council's website, you might be persuaded the location is a friendly place to live, visit, invest or work in.
To help you make up your mind, and perhaps achieve a more balanced view, we would like you to take a look at the motley bunch shown in these pictures kindly supplied by a local action group. You may also like to read the allegations concerning this Council's dealings with Mr John Challinor, a local businessman:-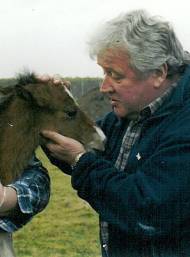 Victim - John Challinor
This is a brief outline of Staffordshire County Councilís determination to destroy one man and his business. When that Councilís court actions failed or faltered they resorted to using their own powers. They took direct action and removed everything they could lay their hands on in a week, causing accidents and failing to keep a proper inventory. They spent over £250,000 in a week. £15,000 on security and took thousands of pounds worth of valuable machinery and materials and either sent it for scrap or sold it for a pittance to their own contractors.


1. The owners or operators of land at Woodside obtained a Certificate of Lawful Use in 1994 from the Borough Council. This was supported by the then Borough Councillor Len Bloomer. This CLU stated that :-
"1. The use of [The Site] as a plant hire contractor's yard including the repair, maintenance, storage and distribution of associated equipment and vehicles, such vehicles not exceeding ten in number.
2. The use of [The Site] for the storage, distribution and general trading of materials recovered for (sic) demolition and construction sites for recycling, such storage of materials not exceeding 4 metres in height."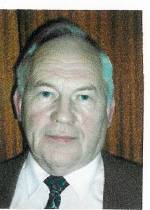 Councillor Len Bloomer
2. There are also Environment Agency exemptions registered in relation to The Site and the adjoining Woodland and a Waste Management Licence.
3. The County Council after two attempts to have the CLU revoked issued an Enforcement Notice in 1997 which was supported on Appeal in 1999. A further appeal was made by Mr Challinor and prepared by Harry Wolton QC but this was lost and never pursued by the instructing Solicitors. Mr Challinor has always considered that one cannot enforce on what is Lawful and the disagreement centred on the Council's view that "recycling did not include a process step" and that materials from construction and demolition sites were waste so the CLU did not allow the importation of mixed materials and soils.
It should be noted that the Statutory Instrument 1997 No. 648 statesĒ recycling" means the reprocessing in a production process of the waste materials for the original purpose or for other purposes including organic recycling but excluding energy recovery.
4. However as a result of ill heath the land was leased to another Company and Mr Challinor as a result of personal problems later moved to live into the cottage at Woodside in 2001.
5. The County Council then proceeded to issue 19 indictments in 2001, they got this wrong and withdrew 11 in Dec 2001 and on 17 Dec 2003 withdrew the rest offering no evidence.
6. The County Council obtained an injunction in 2002 and made an application to commit Mr Challinor to prison for allegedly breaching that injunction in September 2002. When this came to court in 2004 they withdrew the proceedings!
7. Prior to withdrawing the proceedings County Council Officers provided copies of their statements to a third party for use in other proceedings (divorce).
8. The County Council also applied to extend the injunction to the Woodland next to Woodside in 2002. That application failed in 2004.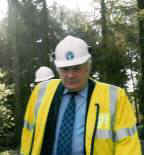 Mr Farmer
9. However because of their frustration with the Courts they decided to by bypass the courts and take direct action.
10. Mr Walker the newly appointed Enforcement Officer visited the site 4 times prior to 7 April 2003. He was asked to meet with Mr Challinor's sisters who were also executors/beneficiaries of the estate.
11. No attempt was made to meet them and the next thing that happened was the Direct Action organised by Mr Walker who was assisted by Mr Martin Webb. This was organised in secret and no warning or notice given.
12. Mr Challinor who suffers with heart and stress problems, of which the Council were aware as a result of other legal action, lives alone at the Cottage. He was woken early on Monday 7 April 2003 to find the Cottage surrounded by a 8 Police Officers including the Tactical Response Team, Security Officers, Council Officials, a video camera man and an Ambulance and contractors. NO NOTICE was given as required by the Town and Country Planning Act 1990.
13. From the moment the security officers arrived, Mr Challinor was followed on the site at a distance of about 15 meters. Whilst he was in the cottage 3 Security Officers positioned themselves possibly 15 meters from the front door. He was followed by these uniformed Officers 24 hours a day wherever he walked on and off the site, onto the next door property and through the Woodland. When he went off the site in a vehicle he was followed in unmarked cars, by plain clothed Security Officers on Monday 7th April and Tuesday 8th April 2003. On each of these occasions he was in a friend's car.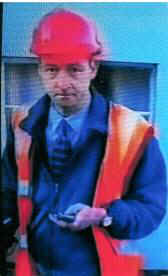 Martin Webb
14. It should be noted that the Surveillance was authorised by a County Council Officer Mr Doug Walker who is also the individual responsible for planning and executing this Direct Action and it is "suggested" the person who obtained a warrant from the Magistrates Court to enter the land. This is a breach of correct procedure. It is clear from a Police letter that they were not consulted about this covert surveillance off the site and a letter from Mr Walker suggests he took advice from the Security Consultants which one can only assume were the firm who undertook this security. The bill sent to Mr Challinor for the provision of this surveillance and security for £15,140.00. It seems he is expected to pay for having his Human Rights violated!
These same security officer along with Martin Webb tried to drag a lorry driver out of his cab bruising and injuring his arm. The driver made a complaint regarding the assault to the Police but was later encourage to drop it!
15. At no time was Mr Challinor informed that he would be followed on or off the property. On Monday night he called the Police to complain about the Officers trespassing and the surveillance. On Tuesday after intervention by the Police the Council agreed to stop the covert surveillance however they are attempting to charge Mr Challinor for that surveillance lasting a week but he is not aware that it continued. Mr Challinor gave no assurances in relation to this surveillance and considered the request inappropriate and demeaning.
16. Friends who visited him were questioned and had their car registration numbers recorded and other friends who stayed with him on the property during the week were also followed when walking around the property or into the Woodland.
17. Even the Environment Agency came to observe the activities but even knowing about the licences registered with them and CLU they seemed powerless to intervene. They did not want to be involved.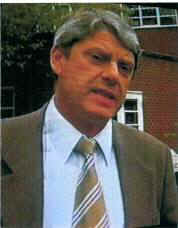 Staffordshire C.C. enforcement officer - Doug Walker
18. On Friday 11th April 2003 Mr Challinor was taken by one of his sisters to the Doctor who immediately had him admitted to hospital for tests in connection with his heart condition and blood pressure.
19. During the course of this week the Council removed all the property from Woodside, including recycled soils, machinery, materials, blue bricks and equipment leaving the business that operated from the site devastated. They did not arrive on site with any plans of the site, survey equipment or in particular the area of the site covered by the Certificate of Lawful Use, that area was cleared also.
20. They moved 863 loads of the soil and recycles materials to a nearby site, Lodge Covert which had permission for only 120 loads per week. The restriction, imposed by the County Council, was for highway safety reasons and yes you guessed it there were three accidents there that week. It seems we have a system where planning officers can breach planning conditions but not others.
21. In addition they took all the materials, stock and machinery and vehicles. Without notice they sold 5 machines for a pittance to one of their own contractors and they rest including excavator buckets, pitch-pine timber, generators and brass fittings was supposedly sent for scrap. Nothing paid for the scrap of course! And no inventory.
Staffordshire C.C. director Ron Hilton
22. The County Council were authorised by members and encouraged by the very same Councillor Bloomer, to spend in the region of £60,000 (their estimate) and they ran up a bill of over £250,000 which they are now trying to reclaim from Mr Challinor.
23. Finally the notice placed on the site at the end of the action effectively prevents business operation even on the CLU area.
24. Since this action the County Council have written to all contractors who use the site threatening them with criminal action and to impound their vehicles if they return.
25. The County Council have also asked the Borough Council to step in and take Enforcement Action as their action has been called into question in the Courts.
26. In addition to all of this the County Council issued and Enforcement Notice on the Woodland. That was quashed by the Planning Inspectorate but the Council have indicated they intend to have another go! Have they never heard about Estoppel?
27. More recently at the request of the new neighbour Mr Challinor cleared a Public Right of Way that was also a vehicular right of way to the property. Again the County Council threatened criminal proceedings via Mr Murphy, a year ago and sent a Mr Murphy up to the property. The Council according to the neighbours encourage them to obstruct this right of way but have now said it is a private matter? This was then followed by a further threat of criminal proceedings.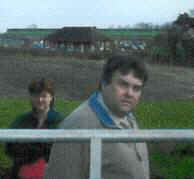 Mr M Murphy at Woodside
Council Government And Democracy | Housing | Jobs | Legal Services | Search Results | Social Issue
Contact us Find us | Site Map | A to Z index | Privacy Policy | Accessibility
What cost to the country malice? Unreasonableness, Injustice?
IF YOU ARE CONSIDERING RELOCATING TO STAFFORDSHIRE YOU MAY WANT TO KNOW MORE OF THE ADMINISTRATION THAN THE COUNTY COUNCIL WILL LET ON :
COMMENT: INSTITUTIONALISED DISCRIMINATION IS APPARENT
Until the safety net is restored with a fully functional Monitoring Officer, so that members may know the true scale of the impropriety within the Planning and Legal departments, ratepayers money will continue to be squandered to cover up the facts, money going to preserve the jobs of professional staff unwilling to admit their mistakes and keen to hang in there for an enhanced early retirement.
Members who challenge officers on any issue will find themselves the subject of embarrassing rebukes, formal letters from officers reminding them of their duties, etc. The plain fact is, the officers work for the Members and the Members represent the electorate. All too often we find cases where officers have accused Members of impropriety in public, to eliminate these members from the decision making process. It works because the Member so accused is then forced to declare an interest and excuse himself. This tactic is adopted when an officer is about to be exposed and is a last resort. However, these tactics are also contrary to the Council's constitution, where such public accusations hardly boost public confidence in the integrity of the Council. It's got to stop!
THIS SITE CONTAINS MANY EXAMPLES OF THIS COUNCIL'S UNREASONABLE BEHAVIOUR - With thanks to Action Groups across the country for the supply of real case history and supporting documents. We hope you enjoy the content and that it helps you in your fight for justice.