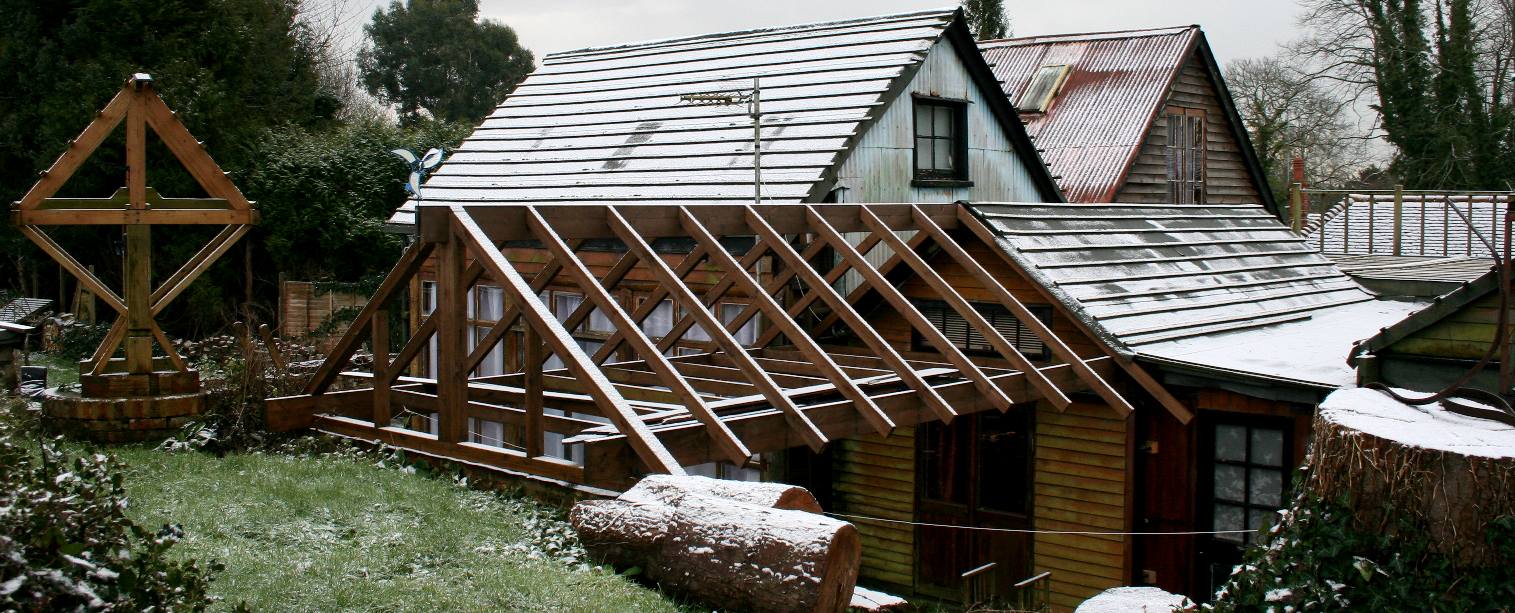 CONSERVATION PROJECT - At the turn of the century some more enlightened souls followed the work of Thomas Alva Edison in the USA, and other pioneers of electricity for lighting such as (Edison's partner in the UK Joseph Swan - as in the Edison Swan Lighting Company) and installed their own private generating facilities in the UK. Charles de Roemer, an electrical engineer, constructed this substantial complex in Lime Park based on coal that was used to produce combustible gas for an internal combustion engine. By 1982, this building was falling over and would have done so, except for the occupation of another engineer who recognised the industrial find and took the trouble to shore up the structure - so beginning the long climb to get this valuable historic asset the recognition that it deserves.
FRIENDS OF HERSTMONCEUX MUSEUM

It remains to be seen who on this reconfigured council are friends of the in-progress restoration of the old generating buildings in Lime Park. In the past councillors like Brian Jarman bent over backwards to accommodate the agendas of Ian Kay and Vic Scarpa, who had been instrumental in formulating what amounted to a conspiracy to pervert the course of justice, in the deception of the Secretary of State's Inspector R. P. Dannruether in 1986/7. The point here is that such councillors are just puppets, more interested in getting a few brownie points and keeping their positions locally - that actually stand up for what is right when it matters.
This was revealed between 1998 and 2000, when the true history of the Generating Works slowly unraveled as archaeologists trawled over the wooden building to find that it was the genuine article. You can imagine the effect that this news had on Douglas Moss, Chistine Nuttall and David Phillips - who had themselves conspired to pervert the course of justice, in the case of Doug Moss and David Phillips, going so far as to falsify photographs to make it appear that the occupier was in breach of an Enforcement Notice that is in fact defective on several counts and a false instrument.
MISFEASANCE and MALFEASANCE
It might be of interest to some of you to know that maladministration is also known as misfeasance in public office - a civil offence. When a misfeasance is compounded by another act to hide the impropriety, it becomes malfeasance. Malfeasance is a criminal offence.
Anyone who aids and abets malfeasance becomes party to the original offence as if they had committed the offence themselves. Thus if any member of any organisation assists Wealden in their efforts to hide the truth about any matter, they are fully prosecutable and may face the prospect of time behind bars in one of Her Majesty's prisons, even if they were only going along with whatever subterfuge it is they are supporting to keep in with the crowd.
In such cases the wise thing to do is to blow the whistle. You may get a few dirty looks from those with their hands deep in the till, but at least you will have a clean conscience. Do the right thing, blow the whistle and urge others you know to blow the whistle so that somebody actually hears the warning signs.
DISCRIMINATION - It is unlawful to discriminate against any person or organisation, with reference to Article 14 of the Human Rights Act 1998. That said, preferential treatment appears to be routinely given to some members of the community, while Wealden DC use their position of trust to give others a very rough ride to foster the finances of those they may have helped in the past for some kind of consideration.
The pictures above are some examples of planning consents (or development agreed as permitted) that has been granted in and around Lime Park, Herstmonceux. In the case of Lime View and Oak View [lower right], this is a massive semi-detached house built on green belt without any suggestion of affordability or other special circumstances. Double garages is a luxury not a necessity. Compare the cooperation of Wealden in the procurement of these consents, with the £500,000 spent to prevent the restorations of Herstmonceux Museum. Anyone looking at the facts would have to question why this council is acting so perversely - when planning permission all around the site is being given for much larger developments. To include a grant for 70 houses in the adjacent field. You might ask if the builders were connected in any way with any council member - and if they were if suitable declarations were made.
Wealden's declarations record is the only record in the country that we have seen with tipp-exed entries and backdating. With one particularly notable entry for Ian Kay, when he was caught out by a member speaking about his father-in-law's application in Pevensey Bay. On this occasion George White was sitting next to Ian Kay, have written on the file that Kay should have no involvement with B. Best's application. White was on course in on it with Kay. After Kay had left the room disgraced, George Morham White carried on where Kay had left off, as if nothing had happened. This sort of thing happens all over the country in District and Parish councils and it has got to stop.
AGENDA NOVEMBER 21 2016
Held on Monday 21st November 2016, 7.30 p.m.
Small Hall, Herstmonceux Village Hall

Meeting called by: C J Harrison - Clerk to the Council


15th November, 2016

Agenda Items

1. APOLOGIES FOR ABSENCE

2. TO APPROVE THE MINUTES OF THE FULL COUNCIL MEETING

i. Minutes for approval meeting date 17.10.16
ii. Any outstanding actions

3. DECLARATIONS OF MEMBERS' INTERESTS

4. MEMBERS DISPENSATION REQUESTS

5. PUBLIC QUESTIONS OR COMMENTS RELATING TO ITEMS ON THIS AGENDA

This item shall last not more than 15 minutes or at Chairman's discretion and no contribution shall last more than 3 minutes. There was one speaker in the public gallery, though the previous chairman, Bill Gower, was frequently called to update the committee.
The Lime Park Heritage Trust had asked Nelson K to speak on their behalf as an experienced planning strategist, in this case with considerable first hand knowledge of Herstmonceux Museum. The subject matter had been copied to the Parish Council via their Clerk: Clare Harrison. This was an item on the Agenda for discussion at 12 below, where in the previous full meeting Mr K had spoken about Herstmonceux Museum and the Trust's wishes to build a lasting relationship with the new members of the Parish Council.
Mr K had lodged a copy of the independent report from Archaeology South East, where this report that was paid for by East Sussex County Council on the instruction of the then County Archaeologist, explains that the buildings on the site in Lime Park are original, contrary to the presentations to the Secretary of State and many High Court judges over the years. Though this may be a major embarrassment to Wealden District Council, the newer members of Herstmonceux Parish Council could not have been involved. This then is a golden opportunity for the village of Herstmonceux to put the past behind them and build for a better future.
Other information lodged with Clare Harrison for dissemination to the Parish Councillors were extracts from two books published by the Eastbourne Local History Society and Alan Brown of the Wartling and Herstmonceux Local History Group. These included full colour photocopies of the mentions in Mr Brown's book about Herstmonceux Museum and an enhanced picture of the gas engine installed at the Crumbles in Eastbourne by Charles de Roemer in connection with the Eastbourne Aviation Company. This was because the engine and installation details were more or less identical.
The only points raised by the Chairman were in connection with the Trust and the Land Registry and Museum associations, though such stalling tactics are known to be those of Wealden, and this must have been passed down via their Clerk from David Whibley on the instruction of Trevor Scott (or another solicitor) apparently still acting to cover up their past misdeeds - and still acting to cause loss to the Trust in doing all they can to hinder the conservation efforts of the Trust.
The Chairman said that the item would be put onto the Agenda for their 12th of December meeting.

6. FINANCIAL OFFICERS REPORT AND PAYMENT OF ACCOUNTS

Payments and receipts Nov 2016

7. FINANCE AND GENERAL PURPOSES COMMITTEE MINUTES –

i. Minutes for approval meeting date 01/11/16
ii. Any Recommendations for Full Council
iii. Confidential Minutes for approval: Pers-Sub(Com) meeting dates 01/11/16;
07/11/15; 15/11/16;
iv. Any Recommendations for Full Council ratification
v. Interim audit report 2016/17

8. AMENITIES COMMITTEE MINUTES –

i. Minutes for approval – No Amenities Committee meeting held this month
ii. Any Recommendations for Full Council ratification -None
iii. o/s recommendation approval from AME meeting 26.09.16
iv Dog Poo spray campaign re-instatement;
v Cowbeech TPO

9. PLANNING COMMITTEE MINUTES –

i. Minutes for approval meeting date 15/11//16
ii. Any Recommendations for Full Council ratification

10. TO ACCEPT MINUTES AND / OR REPORTS FROM THE FOLLOWING:

i. Communications Working Group – No Com(WG) meeting held this month
ii. Cuckmere Bus
iii. Herstmonceux Village Hall
iv. NHP Steering Group

11. EMERGENCY PLAN REVIEW

i. Report of findings

12. LIME PARK

i. Correspondence received
ii. Discussions for any response and / or recommendations for actions
There was no discussion! When asked why this matter had been skipped over, Ian Stewart explained that he had been confused as to what Lime Park this was in reference to.

13. SMART ENERGY IN COMMUNITIES

i. Smart Energy Campaign; promotion of exhibition

14. ACTION POINTS

i. Update on Variation on the Lease – approval of Kent CC proposed action
ii. Finger post
iii. Grit bin at Windmill Hill
iv. Defib training
v. Village CCTV
vi. Cricket Club request
vii. Establishing relationships with neighbouring PCs
viii. Business sought by local charity

15. BT CONSULTATION FOR PHONE BOX REMOVAL OR ADOPTION

i. Stunts Green
ii. Windmill Hill

16. CORRESPONDENCE – FOR NOTING OR ACTION

Contents of circulation envelope
a) Watch Out – November 2016
b) SSALC – November newsletter
c) St Wilfrids Hospice – snapshot of 2015/2016
d) CPRE News – Autumn / Winter 2016
e) National Tree Dressing Day

17. ITEMS FOR REFERRAL TO NEXT AGENDA OR APPROPRIATE COMMITTEE

Date of Next Full Council Meeting: Monday 12th December, 2016
Small Hall, Herstmonceux Village Hall
Herstmonceux villagers do not want any more sheep to represent them, or those with personal agendas and interests to foster. They want good honest people with minds of their own and the interests of the village at heart. The electorate do not want short term fixes, but long term stability and sustainable development. It is time to swap out the old practices and bring in some new blood with high moral.
THE LINE UP FOR 2016 - SEE 2017
Mr Ian Stewart (Chairman)
Chestnut Lodge
West End
Herstmonceux BN27 4NZ

01323 833450
chair@herstmonceuxparish.org.uk

Mrs Josephine Angear
Penlands
Church Road
Herstmonceux BN27 1RJ

01323 832210


Mrs Heather Kenward
West End House
West End
Herstmonceux BN27 4NL

01323 833509




Ms Angela Ashley
22 Fairfield
Herstmonceux
East Sussex BN27 4NE


01323 832789


Mrs Jenny Alder
Bamburi
Joes Lane
Windmill Hill BN274TN


01323 832329

Mr Michael Goodsell
Little Hollingwood
Chilsham Lane
Herstmonceux BN27 4QQ

01323 832178

Mr Bryan Naish
Cobwebs, 29 Pippin Close
Orchard View
Windmill Hill BN27 4TU


01323 833747

Mr Stephen Nash (Vice Chairman)
1 The willows
Gardner Street
Herstmonceux BN27 4TQ


Mr Malcolm Bradshaw
The Willows
West End
Herstmonceux BN27 4NL


01323 833365

Mrs Catherine Sterling-Reed
Stone's Meadow
Bagham Lane
Herstmonceux BN27 4NA

01323 833308


Mr Max von Barnholt Krag
Primrose Cottage
Chapel Row
Herstmonceux BN27 1RB

01323 832917
Finance Officer

Mr Simon Goacher
Cosi
Old Road
Magham Down
Hailsham BN27 1PR

01323 843210
Mob: 07802 416840
Fax: 01323 843210

Wealden District Council - District Councillor

Mr A Long
Allis Farmhouse
Marklye Lane
Rushlake Green
Heathfield TN21 9QH

Tel: 01435 830164
Mob: 07654 306738

East Sussex County Council - County Councillors

Mr William Bentley
15 Sandbanks Close
Hailsham BN27 3TJ

Tel: 01323 442582

Mr Laurence Keeley
6 Fairfield
Herstmonceux BN27 4NE

Tel: 01323 832660

cllr.laurence.keeley@eastsussex.gov.uk
PARISH CLERK
Not a lot of change to report here. The new Parish Clerk still appears to be running the show in the background taking instructions from Wealden District Council's legal and planning departments and steering the members, especially the Chairman as to how to deal with any particular matter. According to the Hx Action Group, this was how it was with Janet McInnes in 2014 and 2015 during the fated decision to allow 70 houses to be built on a field just outside of the village envelope.
Don't bother writing to Clare or telephoning the office with any awkward matters, she simply screens out the calls that she does not want to deal with and refuses the delivery of any unwanted correspondence. You may care to agree that this manner of conducting oneself is hardly in keeping with the position that she has been entrusted with. All of that concealed by a charming smile.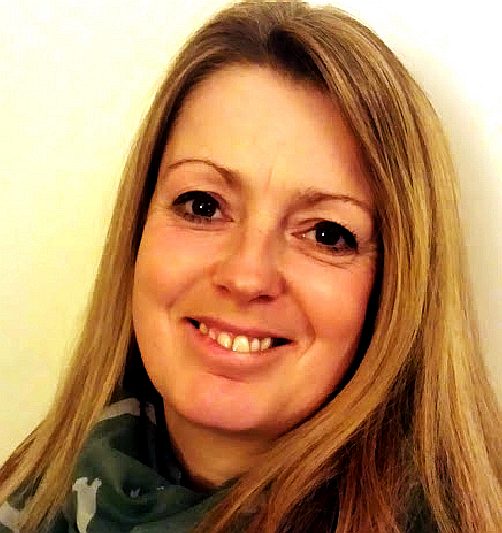 PARISH COUNCIL CONTACTS
Mrs Clare Harrison
The Parish Office
Herstmonceux Village Hall
Hailsham Road
Herstmonceux BN27 4JX

Tel: 01323 833312
Mob:
Email: clerk@herstmonceuxparish.org.uk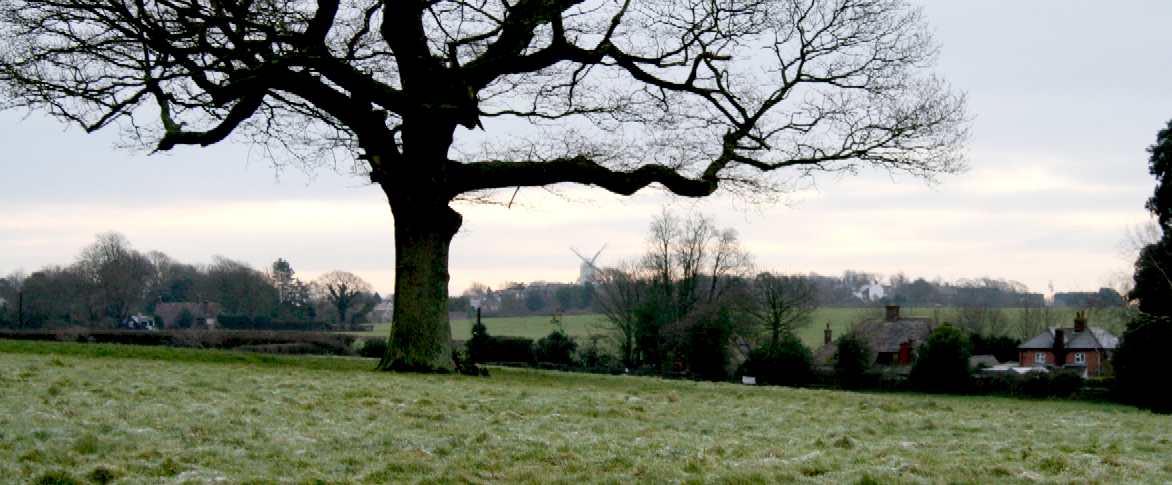 ENERGY TRIANGLE - A view is an irreplaceable economic asset when it comes to tourism. In the picture above you can see the windmill that ground the wheat for the bakery (behind us) using energy harvested from nature, that baked the loaves, using electricity from Herstmonceux's very own generating station in Lime Park, just out of sight to the right on this photo. This historic triangle is unique in all the world.
SUSSEX INDEX A - Z
CHIDDINGLY - HORSE SHOW and GYMKHANA
CUCKMERE VALLEY - EXCEAT
HERSTMONCEUX - MUSEUM - COSTS SCANDAL - 70 HOUSES - TRAFFIC - 70 MORE HOUSES - ACTION GROUP
TWISSELLS MILL, OLD HEATHFIELD
Herstmonceux Parish Councillors - Are still being herded by Wealden's officers who are seeking to hide their misdeeds with the systematic destruction of inconvenient documents. This is the subject of ongoing investigation. If you have any information regarding obvious impropriety or other procedural issues, we'd like to hear from you.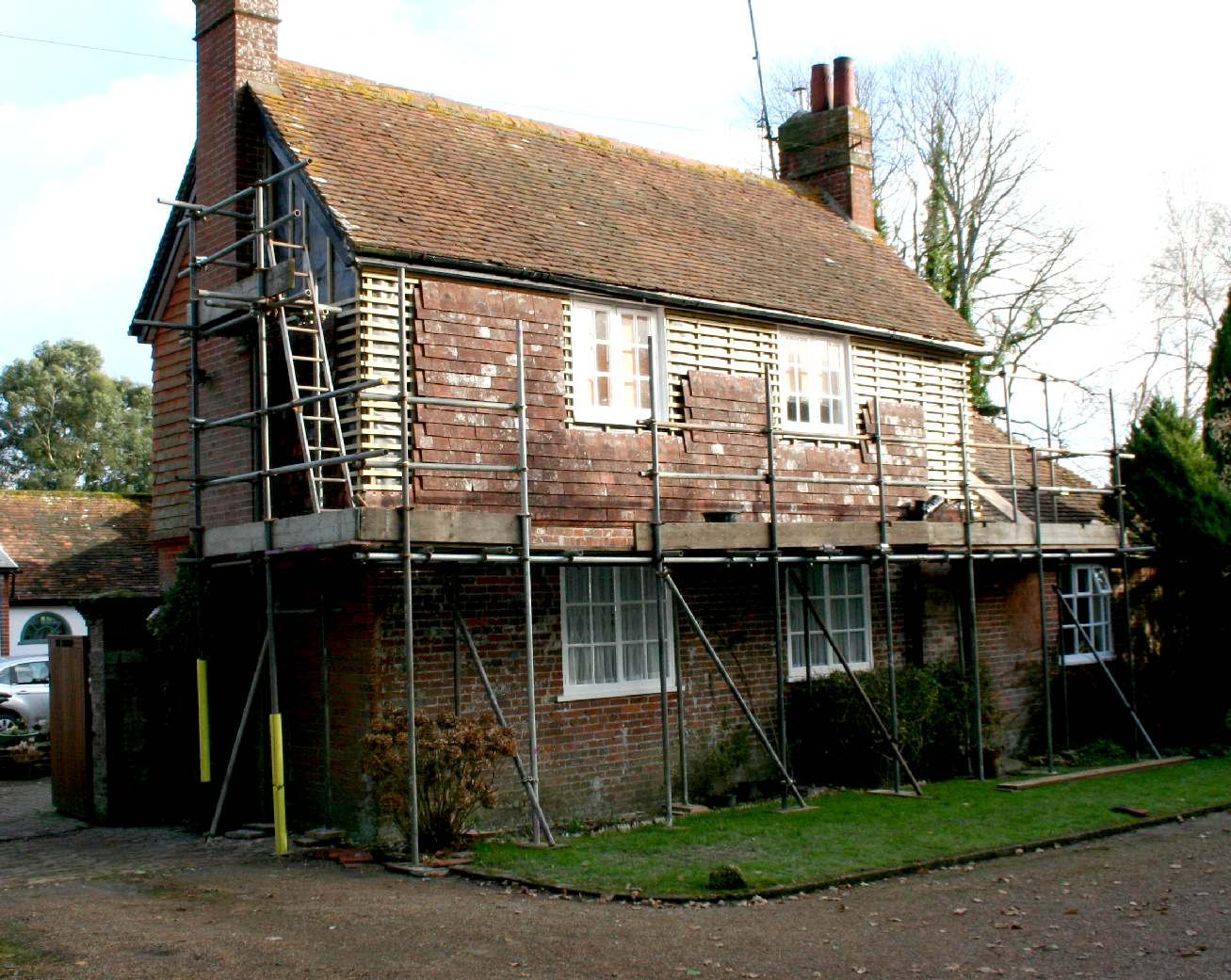 FORMER STABLES - Wealden might say to one owner that they don't need permission to change the appearance of the outside of a building, such as the change from clay peg tiles to cement tiles on the Old Rectory in Lime Park - that completely changed the appearance of the stable keepers cottage. Then again, they might treat another occupier in Lime Park unfavourably, demanding a planning application for works that are in reality a permitted development, such as repairs to pre-existing woodwork.
Unfavourable treatment = discrimination in English law, as per the famous case of Kelly Davis a father of two, of Bath, won his civil action against the now defunct Wansdyke District Council last year when a Judge at Bristol County Court ruled that planning officers had "conducted themselves in a consistently unhelpful and obstructive fashion" in refusing to grant him planning permission for work on his home between 1989 and 1991. In this case the award of damages was £750,000.
CONTACTS
HST Email: information@bushywood.com
Organisation
Venue and time
Contact
Telephone
Age Concern:
Hailsham, Hellingly and Herstmonceux, Charles Hunt Centre, Vicarage Field, Hailsham
Dave Snoxell, Centre Manager
844398 or email
Cardiac Support Group
4th Thursday of the month at 2 for 2:30-4 at the Emmanuel Church, Hawkswood Road, Hailsham
Philip Ford
cardiacgroup1@btinternet.com
www.cardiacsupportgroup.co.uk
Extend (over 60s exercise club)
Mrs Cassie Harris
832358
Friends of Herstmonceux Castle
Ann Friar
a_friar@bisc.queensu.ac.uk
834460
Friends of Herstmonceux School
Richard Moon
832362
Herstmonceux Amateur Theatrical Society (HATS)
Click here for their website
Sue Stewart
833450
Herstmonceux Farmers' Club
J Plumley (Hon Sec)
764625
Herstmonceux Gardener's Club

Derek Creasey (secretary)
833006 or email
Herstmonceux Local History Group
Alan Brown
831754
Herstmonceux Luncheon Club
Mrs Angela Webster
833141
Herstmonceux Sequence Dance Club
F Beeney
832587
Herstmonceux Walking Club
Herstmonceux Women's Institute
Sue Stewart
833450
Merrie Harriers Bonfire Society

Mary Ann Gordon (secretary)
833749
Merrie Harriers Ladies Darts & Social Group
Niamh Layberry
831753
Ray & Sheldon Club (over 60s)
Miss Hazel Jarvis
833373
TLC Group
John King
Rev Richard Steven (from July 2011)
832997
833124
Varengeville Link
Alan McInnes
833306
Windmill Hill Horticultural Society
Marian Harding
832150
Windmill Hill Windmill Trust
Click here for their website
Mrs Bee Frost
833033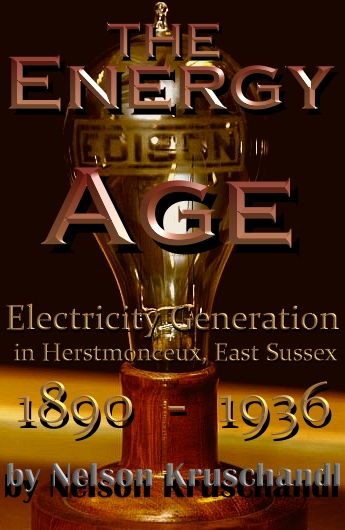 THE AGE OF ELECTRICITY - We take electricity for granted, but without pioneers like Charles de Roemer we would not have lighting or computers, and could never have reached out for the stars. Published by Lime Park Heritage Trust (all proceeds go toward the restoration of this monument to a modern design genius).