Herstmonceux (pronounced: "Hers-mon-zoo") is a village in the county of East Sussex in the South East of England. It is the location of Herstmonceux Castle and the former site of the Royal Greenwich Observatory. Herstmonceux is also famous for trugs. These are baskets made from willow boards set in an ash or chestnut frame.
However, this tiny village, with its single parade of shops along the busy A271 (Gardner Street), a bottleneck for traffic, is perhaps more famous for The Old Generating Works (previously know locally as The Old Steam House - now Herstmonceux Museum), which together with Rudyard Kipling's Batemans, is the only surviving evidence of the early electricity generating industry in Sussex.
The generating buildings were restored by Nelson Kruschandl, while he was using the workshops to build many of his creations, where he was also a trustee. Nelson has become well know in his own right for his conceptual insight and skill in hand crafting working vehicles, boats, and even a robot, many of which inventions attracted patents in recognition of his design genius.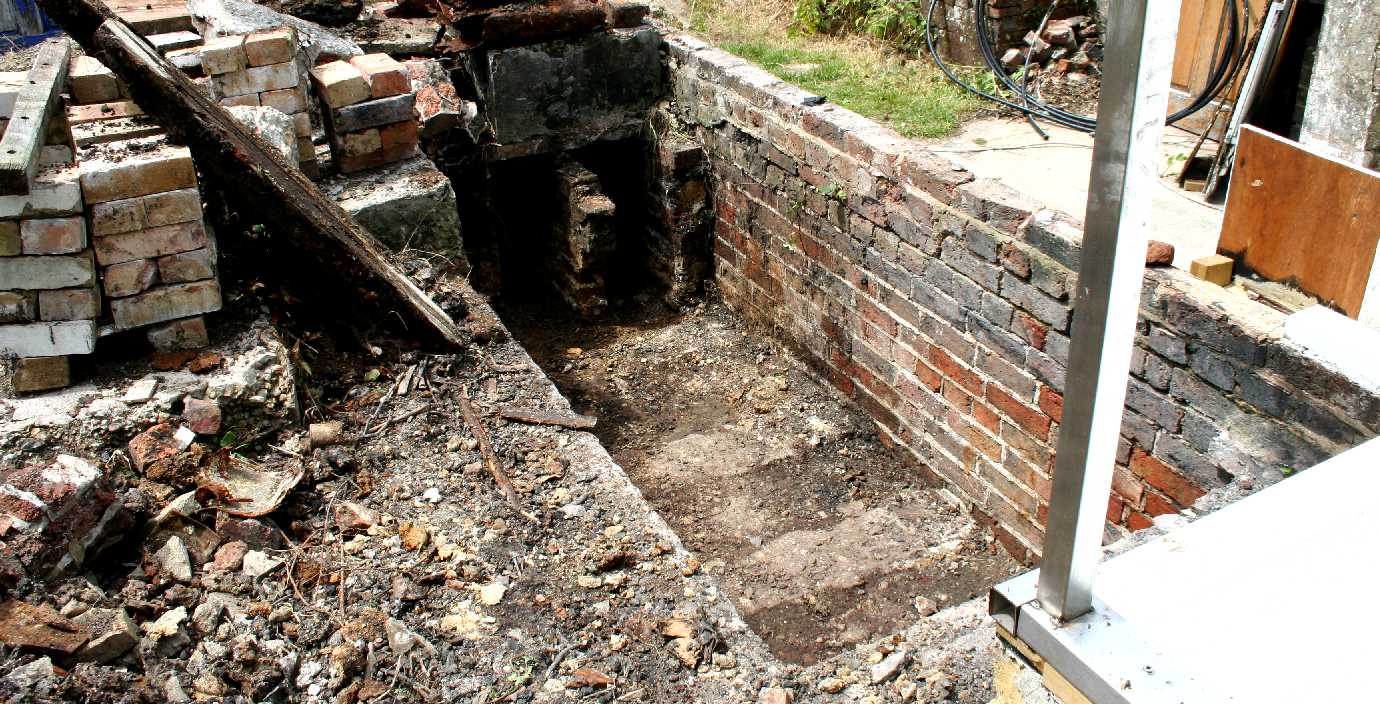 COAL - Everywhere you dig on this site you will find coal or battery parts. This is the latest find June 2016), that came as a bit or a surprise to ground workers when they dug down and found concrete and timber mountings some 900mm below the surface of other concrete and brick mountings.
HERSTMONCEUX MUSEUM
For this reason, what was known as 'The Old Steam House,' is now being converted by the Lime Park Heritage Trust, to become Herstmonceux's one and only working museum, in honour of one of the most creative people alive today, possibly also, one of the smallest museums in the world.
The building will remain available for future developments and may itself become a work-in-progress, with experiments to harvest energy from nature. It is hoped that Herstmonceux Museum will be open to the public within the next few years - but access will be limited to only a few open days - since it is not economically viable to provide staff on a permanent basis.
The generating building is included on a Monument Protection Program (MPP) since it had fallen into a state of disrepair, much as the windmill at Windmill Hill, had been allowed to deteriorate to the stage where that almost fell down. The windmill was saved with the help of a £500,000 grant from the Heritage Lottery fund.
NEGLIGENCE AND DECEIT
The protected monument status did little to spur Wealden District Council to provide any beneficial use - mainly because they had lied to Inspectors for many years, saying that the building was not the generating buildings. We conclude from this sorry state of affairs that MMPs are of little value where corrupt council's are concerned to cover up their mistakes. Shame on you Trevor Scott. Shame on you David Phillips and Victorio Scarpa, for allowing discriminatory policies to remain on the agenda, well after enactment of the Human Rights Act 1998. Shame on you Christine Nuttall, for working with Vic Scarpa to discriminate against Nelson Kruschandl. Shame on you Ian Kay and Ashley Brown for misleading committee members as to the facts, and Shame on all of those involved in setting Mr Kruschandl up for daring to publish his findings.
The sad fact is that Herstmonceux village is governed by Wealden District Council, and there is little that can be done about that - all the while members and officers remain in place who were party to the fraudulent representations to the Secretary of State. Of course those responsible will continue to draw their fat salaries and expenses, milking the system - and for what? For not doing their job. For hiding behind a corporate veil and a web of lies. Nice work if you can get it. But how do these people sleep at night. No wonder our rates are so high.
LIME PARK
Other buildings of note in the locality include Lime House and Lime Cottage. Lime Cottage is a grade 2 listed building. Lime House is the manor house previously owned by the Baron de Roemer. It was his son who built the generating building and supply network which gave electricity to Herstmonceux in advance of other towns between 1900 and 1936. A pioneer indeed.
For more information on this interesting building, see: ARCHAEOLOGY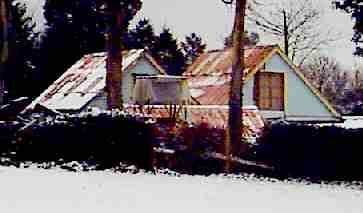 Previously known as The Old Steam House in Herstmonceux, East Sussex, the building is under new management, converting to a working museum. It is both shameful and tragic that Wealden District Council lied to the Secretary of State between 1986/7, the object being to hide the origins of this valuable archaeological find - and not give the then occupier a grant to restore. Rather, this Council spent around £500,000 of taxpayers money seeking to part the then owner from the property, preferring that near neighbours should benefit from acquisition at an undervalue. Such agendas are of course illegal and immoral and constitute a course of malicious conduct, that should lead to prosecution of the offenders. In this case Sussex Police not only refuse to investigate, but Katy Bourne, the current crime commissioner appears to be rowing herself into the fray by saying that she is happy that no proper investigation took place. It is unclear if this extends to "will" take place in the future. For his part in the cover up, Giles York appears to have been promoted. Unconnected that it may be, he also received honours from Her Majesty Queen Elizabeth.
AUGUSTUS HARE
Herstmonceux (Lime Park) is also famous for the prolific writer and artist Augustus Hare. The drawing below is of the drawing room in Lime House.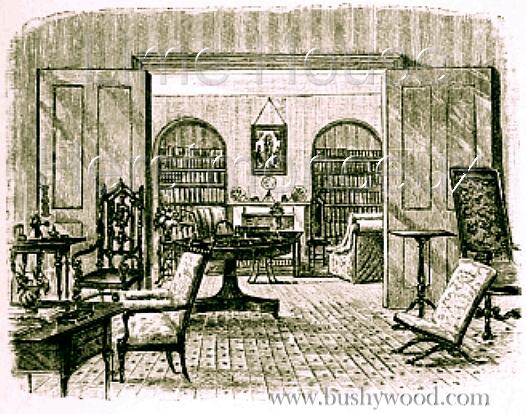 SUSSEX INDEX A - Z
CHIDDINGLY - HORSE SHOW and GYMKHANA
CUCKMERE VALLEY - EXCEAT
HERSTMONCEUX - PARISH COUNCIL - MUSEUM - COSTS SCANDAL - ACTION GROUP - WD/2014/2663/MAO
TWISSELLS MILL, OLD HEATHFIELD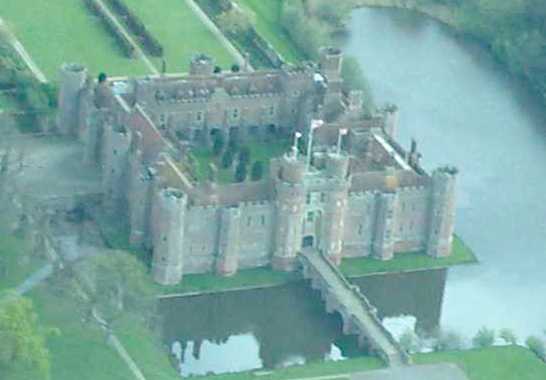 Herstmonceux Castle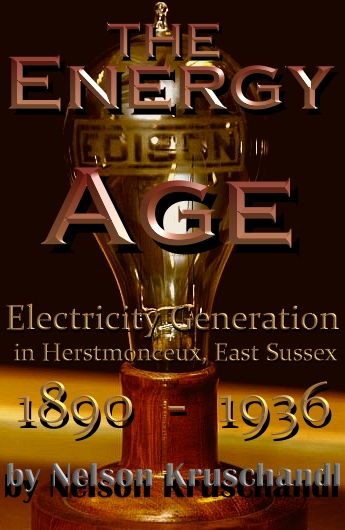 We take electricity for granted, but without these
pioneers we would not have lighting or computers.
Published by Lime Park Heritage Trust
(all proceeds go toward the restoration of this monument to a modern design genius)