The Seven Sisters are a famous series of chalk cliffs by the English Channel. They form part of the South Downs in East Sussex, between the towns of Seaford and Eastbourne in southern England, and are within the Seven Sisters Country Park. They are the remnants of dry valleys in the chalk South Downs gradually being eroded by the sea.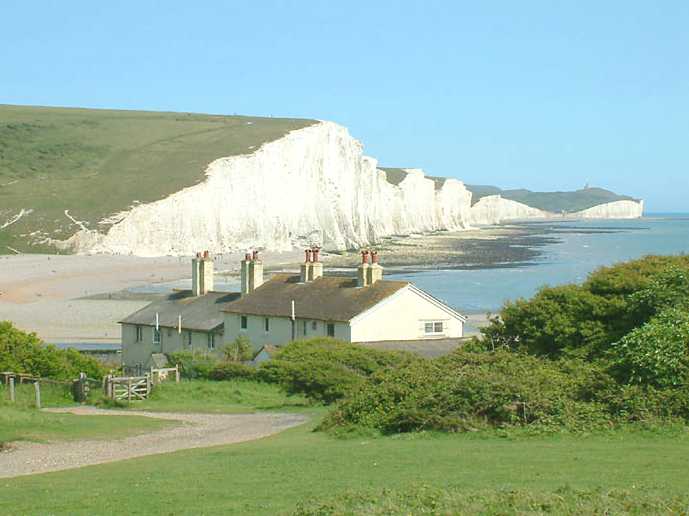 The Seven Sisters chalk cliffs, viewed from Seaford Head
From west to east, the sequence starts just east of Cuckmere Haven. The cliff peaks and the dips between them are individually named.
LINKS:
Roger Beckwith's picture of the Seven Sisters
Cuckmere Estuary Restoration Project at Seven Sisters Country Park
Nelson Kruschandl - A great walk
SUSSEX INDEX A - Z
CHIDDINGLY - HORSE SHOW and GYMKHANA
CUCKMERE VALLEY - EXCEAT
TWISSELLS MILL, OLD HEATHFIELD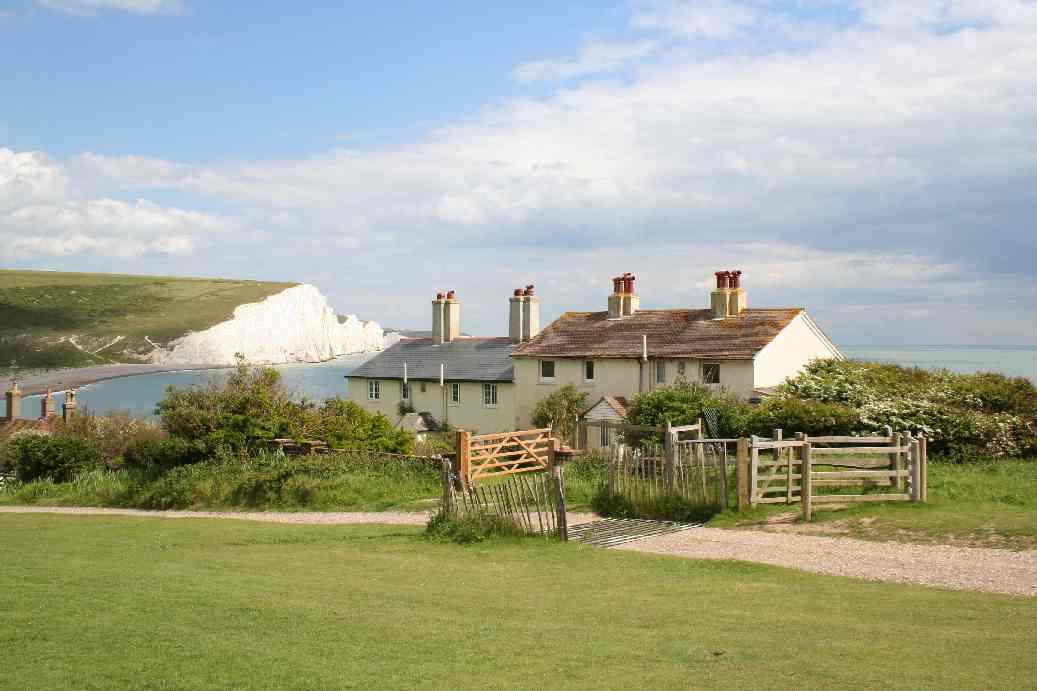 Coastguard cottages Seaford Head © photographs NJK