Lime Park Estates Limited was set up in March of 1985 by some of the residents in Lime Park, company number 01893712. According to companies house this is a property management company, code: 98000. But that may not be strictly accurate, where many of the occupiers in the Park are not represented and this company works against the interests of some of those who are not represented.
It seems that from the timing, this company was formed with the express purpose of giving some property occupiers an advantage over other occupiers. This ruse was achieved by denying some property occupiers membership of this company and we believe not fully apprising Wickens Estates Limited of their intentions - otherwise, Wickens Estates Limited would become vicariously liable. This remains to be investigated. Wickens Estates Limited (Co No 00463356) is now Store Property Developments Limited.
The lawful purpose of a residents property management company is to fairly represent the interests of all concerned. Hence, a prerequisite is that all the occupiers of whatever, are offered the opportunity to make representations - and this is normally by being a member, whether a company or just an informal association. You may consider such tactics on the part of Lime Park Estates Limited to be bullying or intimidatory, but the Companies Acts describe this as oppression - which is of course unlawful - and as that mantra moved past November 2006, became illegal by virtue of the Fraud Act 2006, with anyone involved potentially liable in respect of the Accessories Aiding and Abettors Act 1861.
STORE PROPERTY DEVELOPMENTS LIMITED
41 EASTCHEAP
LONDON
EC3M 1DT (Registered Office)
Company No. 00463356

Previous Names:
Date of change Previous Name
05/03/1987 WICKENS ESTATES LIMITED

Company Type: Private Limited Company
Nature of Business (SIC):
68100 - Buying and selling of own real estate
68209 - Other letting and operating of own or leased real estate

Mortgage: Number of charges: 20 ( 0 outstanding / 20 satisfied / 0 part satisfied )
Last Members List: 27/11/2012
The directors of Lime Park Estates Limited as at the 15th of July 2012 were:
Shelagh Claire Lambert (17-09-53 Sales Executive)

Peter Gwyn Langford Townley (15-07-1924 - Retired)

Louise Elizabeth Jones (06-09-1959 - Receptionist BMW Hailsham)

Camille Anne-Marie De Kok (12-03-1961 - Sales Manager Camlock Systems)
PROPERTY PRICE HISTORY:
East Lodge, Lime Park - Estimated value £ 256,000 (range £204,800 to £307,200)
Findaproperty.com/valuation/church-road & Findaproperty.com/house-valuation
Linden House, Lime Park - Sold £354,957 freehold 22 Aug 2006 (Rightmove.co.uk/house-prices/)

Lime House, Lime Park - Sold £310,700 freehold 26 Apr 2001
Lime House, Lime Park - Sold £165,000 freehold 4 July 1997 (Zoopla.co.uk/house-prices)
ZOOPLA Zed-Index @ Sept 2012 : £482,447 estimate
PROPERTY FOR SALE:
Lime House, Lime Park - Guide: £485,000 - £520,000
Estate Agent Links: Rightmove.co.uk/property-for-sale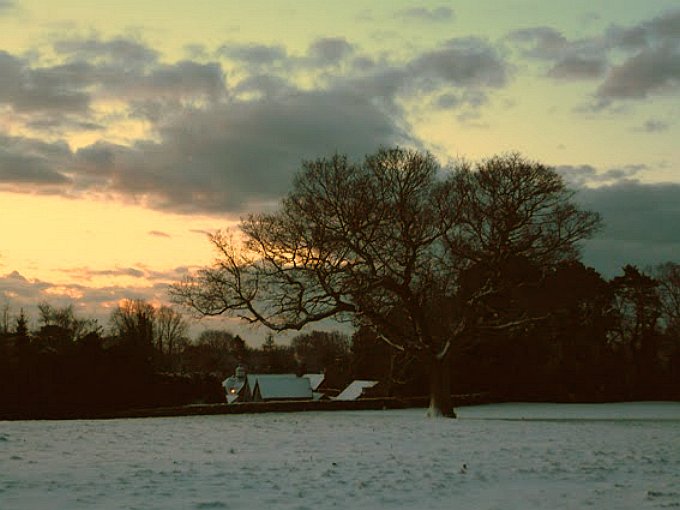 | | |
| --- | --- |
| OCCUPIERS | PROPERTY |
| Shelagh Claire Lambert | |
| Peter Gwyn Langford & June Erben Marion Townley | |
| Camille Anne-Marie De Kok | |
| Louise Elizabeth Jones | |
| Clare Askaroff | Lime (not a director of LPE Ltd) |
| Lime Park Heritage Trust | |
| | East Lodge |
From 1909 the Baron de Roemer purchased the estate and began generating electricity for the village of Herstmonceux. This milestone in the development of what would later become the national grid, would put Lime Park on the map with the Generating buildings becoming important as a surviving Monument under the limited protections afforded by an English Heritage Monument Protection Programme.
The gatehouse known as East Lodge is a Grade II listed building.
The Park is now divided into several plots with different owners as detailed below. Should any entry not be correct please email the site publishers for correction.
After 1952, the main house was divided into four smaller units to form a terraced row of houses. The former stables were converted to residential use.
In 1982 the generating buildings were separated from Lime.
SUSSEX INDEX A - Z
CHIDDINGLY - HORSE SHOW and GYMKHANA
CUCKMERE VALLEY - EXCEAT
TWISSELLS MILL, OLD HEATHFIELD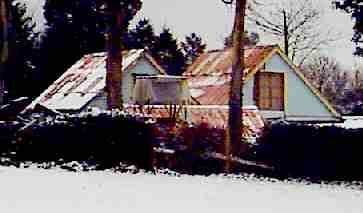 The Old Steam House, Herstmonceux, East Sussex
No restoration until history recognized - ongoing battle 1982 - 2016
Herstmonceux (pronounced: "Hers-mon-zoo") is a village in the county of East Sussex in the South East of England. It is the location of Herstmonceux Castle and the former site of the Royal Greenwich Observatory.
Herstmonceux is also famous for trugs. These are baskets made from willow boards set in an ash or chestnut frame. However, this tiny village, with its single parade of shops along the busy A271 (Gardner Street), a bottleneck for traffic, is perhaps more famous for The Old Generating Works (Steam House), which together with Rudyard Kipling's Batemans, is the only surviving evidence of the early electricity generating industry in Sussex. This building in included on a Monument Protection Programe (MPP) since it has fallen into a state of disrepair, much as the windmill at Windmill Hill, had been allowed to deteriorate to the stage where that almost fell down. The windmill was saved with the help of a £500,000 grant from the Heritage Lottery fund.
Other buildings of note in the locality include Lime House and Lime Cottage. Lime Cottage is a grade 2 listed building. Lime House is the manor house previously owned by the Baron de Roemer. It was his son who built the generating building and supply network which gave electricity to Herstmonceux in advance of other towns. A pioneer indeed.
For more information on this interesting building, see: ARCHAEOLOGY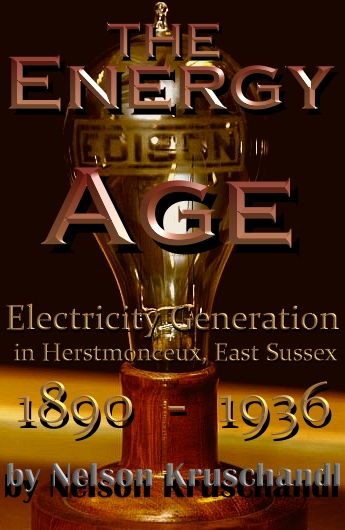 We take electricity for granted, but without these
pioneers we would not have lighting or computers.
Published by Lime Park Heritage Trust
(all proceeds go toward the restoration in this monument)