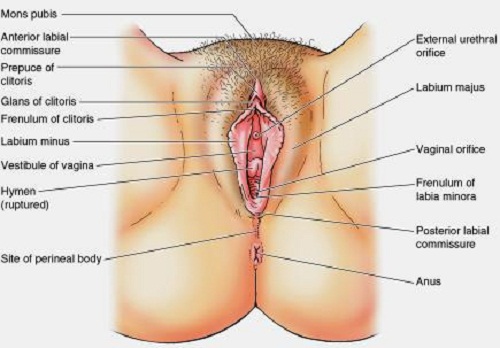 CHEW ON THIS - In a case we are following a man was convicted of rape of a young girl. But on closer examination of the case we have found that the girl's hymen was "tightly closed". There was also no signs of tearing of the fourchette, or other trauma associated with digital penetration (without foreplay = dry). The girl claimed regular assaults of this type that would have produced scars and the like in 83% of cases, but there were no scars, a finding which is clearly inconsistent with her claims and that of Judge Cedric Joseph that there were probably 30-40 such incidents. Was he speaking from personal experiences or just making up numbers, or was he painting a picture that there was no evidence to support to help the police gain a conviction for a fellow mason?
A partial notch was found in the hymen, but it is now known that such findings are normal. Tears and the like in the hymen are full width if caused by trauma, leaving scar tissue, rather than partial (a smooth small indentation) as in naturally occurring features. This was not explained to the jury, who were left believing that there was no explanation for the 'notch' other than penetrative sex, when in fact it was a naturally occurring feature in all females of all ages. Yet, an innocent man was sent to prison by the system. In this case the so-called expert used her position of trust to mislead the Jury, by way of helping the police to gain a conviction of a dissident resident who was making waves as to this force failing to investigate crime in Wealden District Council. One way of neutralising political opponents is to discredit them with a sexual allegation. After that, nobody is likely to believe anything they say.
Psychobabble is the name for terms and thinking of those involved in the mental health industry. This is where one human being seeks to qualify the behaviour of another person and put them into boxes. Psychiatrists use psychobabble to confuse others with jargon, to make a case out of nothing such as to be able to justify their salaries, where there may be no case to answer, such as in the case of an innocent man - who the state is out to silence because he may have caught them out a few times and it is embarrassing to have ones dirty laundry aired in public.
So how might one seeking to help a council or police force hide their shame. In one case we are following Wealden District Council officers used every dirty trick in the book Gestapo fashion to try and drive a man over the edge. They sought to deprive him of a toilet. They lied about the buildings he occupied seeking to devalue them for the benefit of neighbours. They tried to ban him from the Wealden district. They may have encouraged planning development that will poison his water supply - and it is the tax payer who is giving them the money to act in this way, despite the fact that we fought two world wars to quash such Nazi like oppression and misuse of authority.
REGIME WITH MENTAL HEALTH ISSUES 1939 TO 1945
Adolf Hitler

German Chancellor

Herman Goring

Reichsmarschall

Heinrich Himmler

Reichsführer

Joseph Goebbels

Reich Minister

Philipp Bouhler SS

NSDAP Aktion T4

Dr Josef Mengele

Physician Auschwitz

Martin Borman

Schutzstaffel

Adolph Eichmann

Holocaust Architect

Rudolf Hess

Commandant

Erwin Rommel

The Desert Fox

Karl Donitz

Kriegsmarine

Albert Speer

Nazi Architect
Psychobabble (a portmanteau of "psychology" or "psychoanalysis" and "babble") is a form of speech or writing that uses psychological jargon, buzzwords, and esoteric language to create an impression of truth or plausibility. The term implies that the speaker or writer lacks the experience and understanding necessary for the proper use of psychological terms. Additionally, it may imply that the content of speech deviates markedly from common sense and good judgement.

Some buzzwords that are commonly heard in psychobabble have come into widespread use in business management, motivational seminars, self-help, folk psychology, and popular psychology.

Frequent use of psychobabble can associate a clinical, psychological word with meaningless, or less meaningful, buzzword definitions. Laypersons often use such words when they describe life problems as clinical maladies even though the clinical terms are not meaningful or appropriate.

Most professions develop a unique vocabulary which, with frequent use, may become commonplace buzzwords. Professional psychologists may reject the "psychobabble" label when it is applied to their own special terminology.

The allusions to psychobabble imply that some psychological concepts lack precision and have become meaningless or pseudoscientific.

Certain terms considered to be psychological jargon may be dismissed as psychobabble when they are used by laypersons or in discussions of popular psychology themes. New Age philosophies, self-help groups, personal development coaching, and Large Group Awareness Training are often said to employ psychobabble.

The word "psychobabble" may refer contemptuously to pretentious psychological gibberish. Automated talk-therapy offered by various ELIZA computer programs produce notable examples of conversational patterns that are psychobabble, even though they may not be loaded with jargon. ELIZA programs parody clinical conversations in which a therapist replies to a statement with a question that requires little or no specific knowledge.

"Neurobabble" is a related term. Beyerstein (1990) wrote that neurobabble can appear in "ads [that] suggest that brain 'repatterning' will foster effortless learning, creativity, and prosperity." He associated neuromythologies of left/right brain pseudoscience with specific New Age products and techniques. He stated that "the purveyors of neurobabble urge us to equate truth with what feels right and to abandon the commonsense insistence that those who would enlighten us provide at least as much evidence as we demand of politicians or used-car salesmen."

Psychobabble terms are typically words or phrases which have their roots in psychotherapeutic practice. Psychobabblers commonly overuse such terms as if they possessed some special value or meaning.

Rosen has suggested that the following terms often appear in psychobabble: co-dependent, delusion, denial, dysfunctional, empowerment, holistic, meaningful relationship, multiple personality disorder, narcissism, psychosis, self-actualization, synergy, and mindfulness. Extensive examples of psychobabble appear in Cyra McFadden's satirical novel The Serial: A Year in the Life of Marin County. In his collection of critical essays, Working with Structuralism (1981), the British scholar and novelist David Lodge gives a structural analysis of the language used in the novel and notes that McFadden endorsed the use of the term.

In 2010, Theodore Dalrymple defined psychobabble as "the means by which people talk about themselves without revealing anything."

ORIGINS

Psychobabble was defined by the writer who coined the word, R.D. Rosen, as

a set of repetitive verbal formalities that kills off the very spontaneity, candour, and understanding it pretends to promote. It's an idiom that reduces psychological insight to a collection of standardized observations that provides a frozen lexicon to deal with an infinite variety of problems.

The word itself came into popular use after his 1977 publication of Psychobabble: Fast Talk and Quick Cure in the Era of Feeling.

Rosen coined the word in 1975 in a book review for The Boston Phoenix, then featured it in a cover story for the magazine New Times titled "Psychobabble: The New Language of Candor." His book Psychobabble explores the dramatic expansion of psychological treatments and terminology in both professional and non-professional settings.
CIVIL SERVANTS WITH PERVERSE AGENDAS 1983 TO 2018
Ian Kay

Assist. Dist. Plan.

Charles Lant

Chief Executive

Victorio Scarpa

Solicitor

Timothy Dowsett

Dist. Secretary

Christine Nuttall

Solicitor

David Phillips

Planning

Daniel Goodwin

Chief Executive

J Douglas Moss

Policy

Kelvin Williams

Dist. Planning

Trevor Scott

Solicitor

David Whibley

Enforcement

Christine Arnold

Planning

Chris Bending

District Planning

Beverley Boakes

Legal Secretary

Patrick Coffey

Planning

Julian Black

Planning

Ashley Brown

Dist. Planning

Derek Holness

Former CEO
Abbott Trevor - Alcock Charmain - Ditto - Arnold Chris (Christine) - Barakchizadeh Lesley - Paul Barker - Bending Christopher
Black Julian - Boakes Beverley - Bradshaw Clifford - Brigginshaw Marina - Brown Ashley - Coffey Patrick - Douglas Sheelagh
Dowsett Timothy - Flemming Mike - Forder Ralph - Garrett Martyn - Goodwin Daniel - Henham J - Holness Derek
Hoy Thomas - Johnson Geoff - Kavanagh Geoff - Kay Ian - Kay I. M. - Barbara Kingsford - Lant Charles - Mercer Richard
Mileman Niall - Moon Craig - Moss Douglas, J. - Nuttall Christine - Pettigrew Rex - Phillips David - Scarpa Victorio - Scott Trevor
Kevin Stewart - Wakeford Michael. - Whibley David - White, George - Williams Kelvin - Wilson Kenneth - White Steve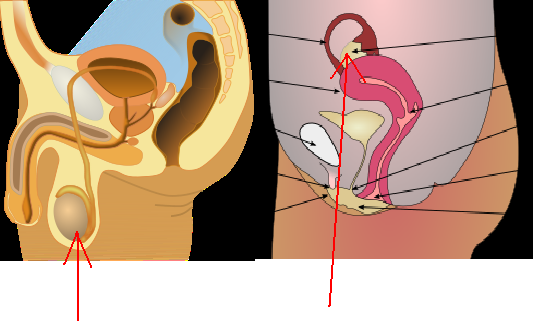 HOME | AFFORDABLE | CLIMATE | DEVELOPERS | ECONOMY | FLOOD | HISTORY | HOMES
LADDER | MORALS | POVERTY | PROPERTY | SLAVERY | TAXES | SLUMS | VALUATIONS | WEALTH