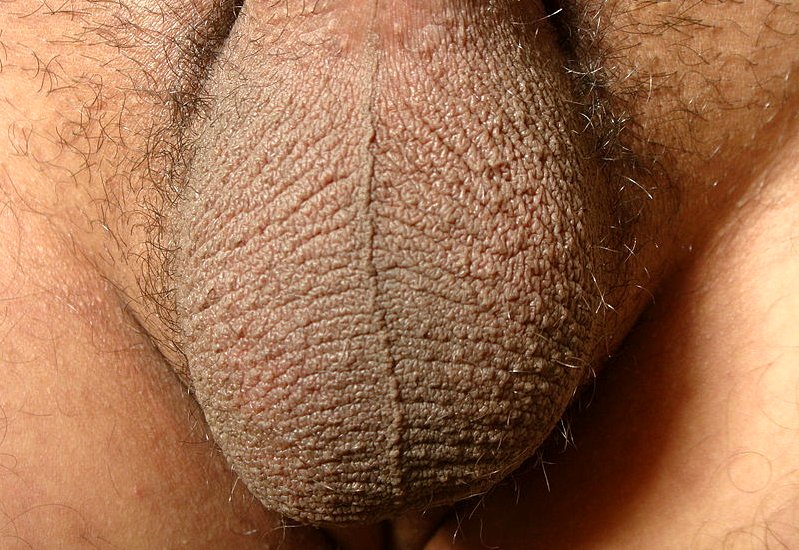 BOLLOCKS - a recollection of early childhood that may be falsely recalled or magnified in importance and that masks another memory of deep emotional significance is of course bollocks. Social services and the police frequently suggest scenarios to complainants to help them get a story to the point where it may be believed. It does not help an innocent man to prove his case where a so-called expert is prepared to deceive the court (actually the Jury because the courts are corrupt). Where the Sexual Offences Act 2003 denies any person accused of a sex crime a fair hearing, we would have expected Sussex police to instruct a genuine expert such as Elizabeth Carter. But of course this force is known to be corrupt and working with Wealden District Council after refusing to investigate 12 complaints of malfeasance in public office from the 1997 petition. Melanie Liebenberg may have known the Community Psychiatric Nurse (CPN) helping her daughter to fabricate a believable story by hiding her work diary in the loft of her house. This may have been on the suggestion of the investigating officers including Gordon Staker, James Hookway and Jo Pinyoun, where it appears that they had read the defendant's dairies and noticed that the CPN had urged her then fiancee to send her and her daughter Valentines Day cards, but that these were later used against him to gain a conviction along with the junk science being put forward by Dr Liebenberg. It is also highly suspicious to say the least, that barrister Julian Dale and solicitor Timothy Stirmey (Cramp & Co), failed to use the evidence of these entries provided to them in a well presented bundle - spelling rather more of a conspiracy than any Jury could possibly have imagined.
Screen memories are not real, they are implanted suggestions that a subject merges with real memories to help them deal with traumatic experiences more easily.
Loftus tested the viability of memory hacking again when she asked study participants to share childhood memories. Once again, when Loftus prompted her participants to remember events that never occurred, the individuals responded by agreeing with her altered version of their own memories. In fact, they offered even more false information, claiming they could recall the names of stores, siblings, and other details who were with them when the fake memories "happened."

All of Loftus's work shows that not only our own minds are susceptible to a simple memory hack, but that implanting a story in another person's mind can lead them to build their own new, altered memories, overriding whatever it is that they actually recall.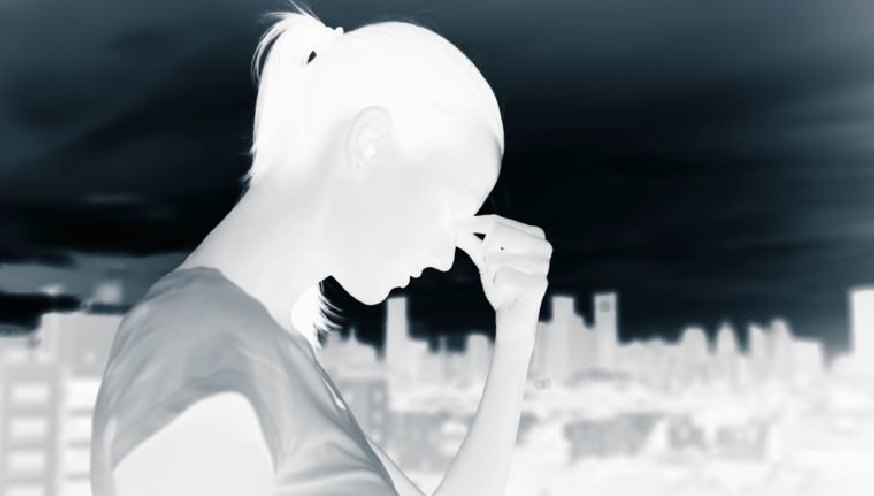 According to a Psychology Today interview with Dr. Elizabeth Loftus, a psychologist from the University of California, Irvine, planting a faked memory or story in another's brain is all about the way you tell it.

Dr. Loftus has a reputation both as a forensic psychologist and a controversial memory implanter. In her years of research, Loftus has worked to understand how memories can change in others' brains—and she's implanted her fair share of not-so-credible memories.

In one experiment, Loftus tested the credibility of eyewitness accounts in car accidents. When study participants were asked to recount exactly what they'd seen take place, they offered details as best they could, some vague and some more specific. Yet when Loftus prompted these same individuals, asking them if they saw either "a" broken headlight or "the" broken headlight on one of the vehicles involved, those who heard the word "the" changed their story, admitting that they remembered "the" broken headlight. However, no broken headlight existed.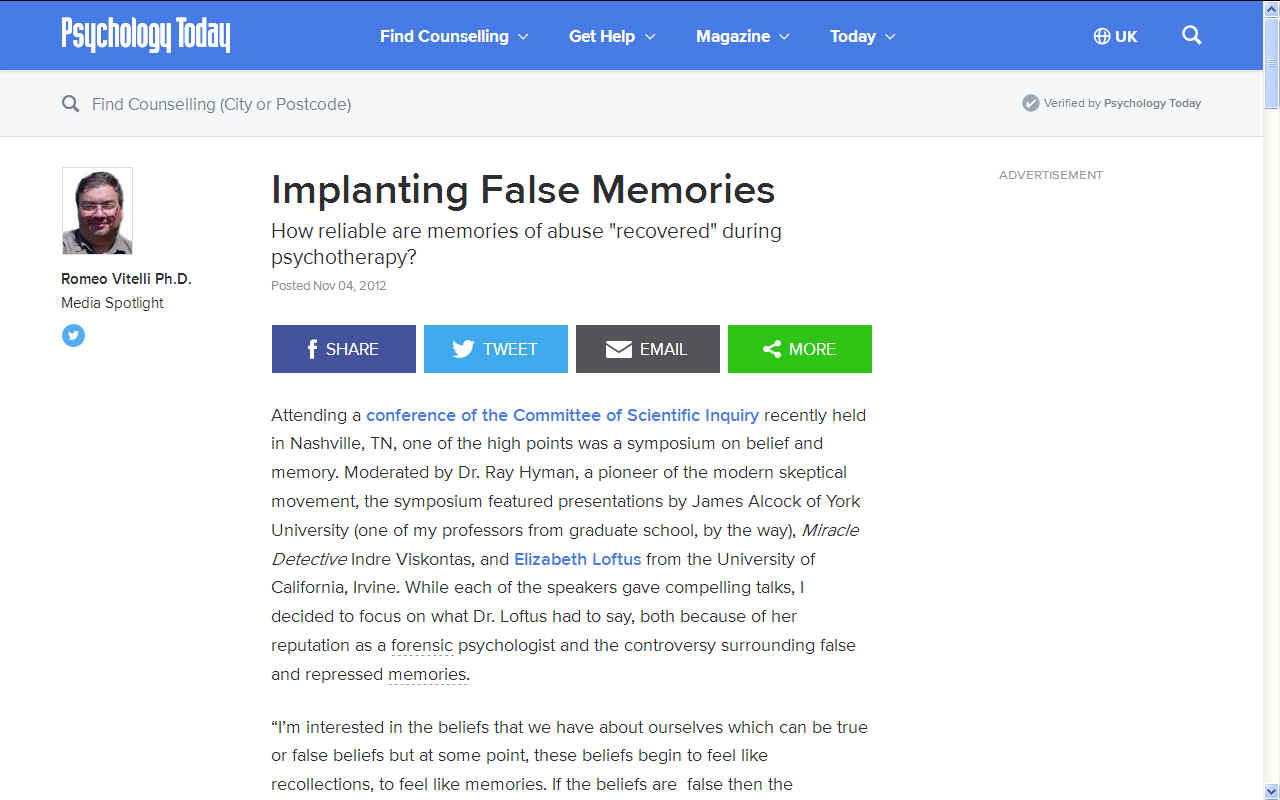 Why, with all of their precious memories and stockpiles of information, are our brains so easy to hack? With the slightest suggestion, our memories no longer become our own but rather ones we've created based on others' suggestions.

The answer lies in what Dr. Loftus calls the misinformation paradigm. It connects back to Lehrer's point: we don't want to appear as though we're socially inept. We're willing to fudge our memories and make them more exciting to appeal to social groups, and we're equally concerned about being proved wrong.

No one wants to be called out for a weak memory, or forgetting the details of a standout event. So, in turn, when another person suggests things didn't quite happen as we remember, we're willing to shift our memory to suit theirs - all in the name of social acceptance.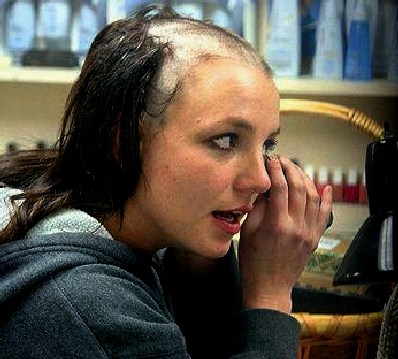 It sounds mean to mess with your friends' minds and implant completely false memories of situations that may never have occurred. But what if your memory tweaks had the potential to do good?

Loftus argues that there are ways to use false memory implantation for good. When parents crafted lies to keep their children from eating ice cream, telling the kids that they were incredibly sick each time they ingested the treat, over time the children developed a distaste for the sweet and they ended up losing weight.

Though you may not be attempting to convince your friend to stick to their diet, you can use your memory-changing powers for good. Instead of hacking their brain to get what you want, try implanting false memories that will help them. Or better still, just leave them alone to get professional help.

For example, remind your best friend just how much they fought with their ex each time they're tempted to contact them; or mention how disgusting they found a former roommate's laundry habits to be (even if they weren't) when they're considering moving back in with someone they can't stand. Use your own brain power to better another's choices, and you won't feel so guilty.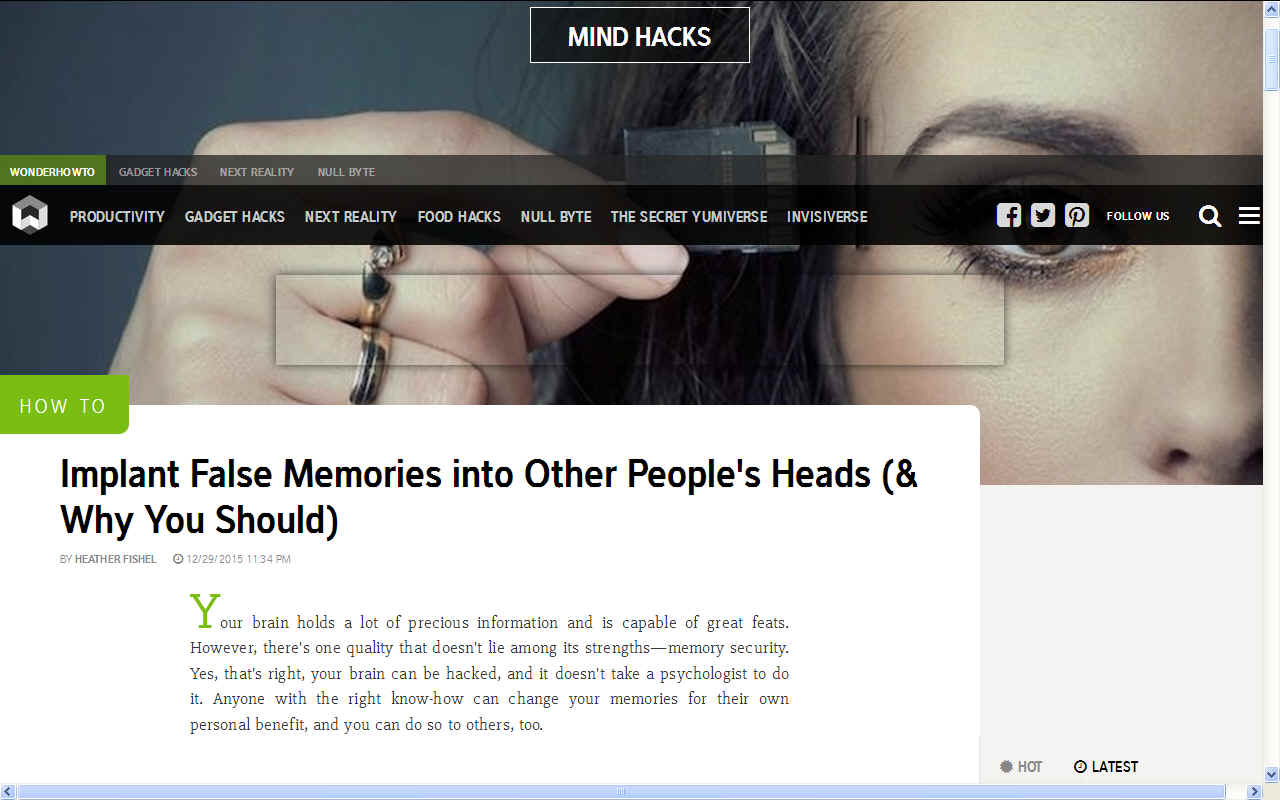 LINKS & REFERENCE
http://articles.latimes.com/1994-05-14/news/mn-57614_1_false-memories
http://en.wikipedia.org/wiki/Elizabeth_Loftus
http://www.mindbodygreen.com/0-11467/13-small-choices-that-can-change-your-life-in-great-ways.html
http://www.wired.com/2011/10/how-friends-ruin-memory-the-social-conformity-effect/
https://www.psychologytoday.com/gb/blog/media-spotlight/201211/implanting-false-memories
https://mind-hacks.wonderhowto.com/how-to/implant-false-memories-into-other-peoples-heads-why-you-should-0164661/
https://www.merriam-webster.com/dictionary/screen%20memory
BOGUS REGIME 1939 TO 1945
Adolf Hitler

German Chancellor

Herman Goring

Reichsmarschall

Heinrich Himmler

Reichsführer

Joseph Goebbels

Reich Minister

Philipp Bouhler SS

NSDAP Aktion T4

Dr Josef Mengele

Physician Auschwitz

Martin Borman

Schutzstaffel

Adolph Eichmann

Holocaust Architect

Rudolf Hess

Commandant

Erwin Rommel

The Desert Fox

Karl Donitz

Kriegsmarine

Albert Speer

Nazi Architect
CIVIL SERVANTS INVESTIGATED FOR POSSIBLE ISSUES 1983 TO 2018
Ian Kay

Assist. Dist. Plan.

Charles Lant

Chief Executive

Victorio Scarpa

Solicitor

Timothy Dowsett

Dist. Secretary

Christine Nuttall

Solicitor

David Phillips

Planning

Daniel Goodwin

Chief Executive

J Douglas Moss

Policy

Kelvin Williams

Dist. Planning

Trevor Scott

Solicitor

David Whibley

Enforcement

Christine Arnold

Planning

Beverley Boakes

Legal Secretary

Patrick Coffey

Planning

Julian Black

Planning

Ashley Brown

Dist. Planning

Derek Holness

Former CEO
Abbott Trevor - Alcock Charmain - Ditto - Arnold Chris (Christine) - Barakchizadeh Lesley - Paul Barker - Bending Christopher
Black Julian - Boakes Beverley - Bradshaw Clifford - Brigginshaw Marina - Brown Ashley - Coffey Patrick - Douglas Sheelagh
Dowsett Timothy - Flemming Mike - Forder Ralph - Garrett Martyn - Goodwin Daniel - Henham J - Holness Derek
Hoy Thomas - Johnson Geoff - Kavanagh Geoff - Kay Ian - Kay I. M. - Barbara Kingsford - Lant Charles - Mercer Richard
Mileman Niall - Moon Craig - Moss Douglas, J. - Nuttall Christine - Pettigrew Rex - Phillips David - Scarpa Victorio - Scott Trevor
Kevin Stewart - Wakeford Michael. - Whibley David - White, George - Williams Kelvin - Wilson Kenneth - White Steve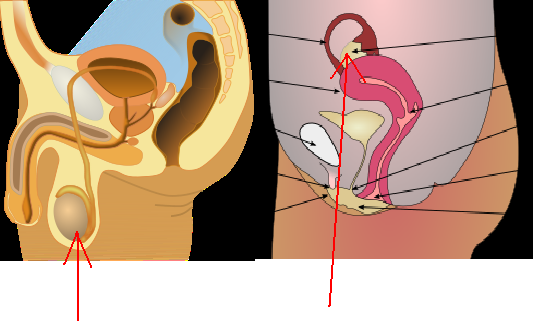 HOME | AFFORDABLE | CLIMATE | DEVELOPERS | ECONOMY | FLOOD | HISTORY | HOMES
LADDER | MORALS | POVERTY | PROPERTY | SLAVERY | TAXES | SLUMS | VALUATIONS | WEALTH