Doctor Elizabeth Jane Carter was consulted by Sussex police in the case of Sarah Jane Gay in April of 2009.
This case came to the attention of Nelson Kruschandl while he was being held at Maidstone Prison. The following are extracts of her Report in the case of suspected rape involving intercourse that was claimed to be non-consensual where both parties had consumed alcohol.
CURRICULUM VITAE
1. I am Dr Elizabeth Jane Carter. My specialist field is Clinical Forensic Medicine.
2. I qualified as a doctor at St Thomas's Hospital Medical School, London Bachelor of Medicine and Surgery in 1977. (MB.BS)
3. I hold a Diploma in Child Health (DCH), and a Diploma in Medical Jurisprudence (DMJ), passed in 1995. I was awarded an academic prize for my DMJ final exam and casebook. I hold a Masters Degree in Legal Aspects of Medical Practice (LLM(LAMP)), my dissertation was on the subject of death in custody.
4. I am qualified to work as a General Practitioner. (During the 3 year rotation of jobs for this training I spent 6 months as an SHO in Cardiff Royal Infirmary Accident and Emergency Department dealing with all cases.) I am Section 12 approved for mental health assessments.
5. I am a Fellow of the Royal Society of Medicine. I attend their academic meetings.
6. I was an active member of the Association of Forensic Physicians, I contributed to the journal, attended their academic meetings and gave lectures on various subjects.
7. I am a Foundation Fellow of the more recently created Royal College of Physicians Faculty of Legal and Forensic Medicine (FFFLM).
8. I have lectured to the doctors training to be gynaecologists in the S E Thames region, on the subject of forensic examination of sexual assault victims and to Accident and Emergency junior doctors on forensic examination. I have also lectured to the combined forces medical staff on all aspects of clinical forensic examination.
9. I have worked as a Forensic Medical Examiner for Sussex Police since February 1992. (This was part time during the 1990s also doing posts in gynaecology, psychiatry, General Practice and prison medicine.) I have done hundreds of complaint and suspect examinations from 1992 until the present.
10. I was appointed as a Principal Forensic Medical Examiner to Sussex Police in 1998. In this role I have worked with the police to improve the service.
I have worked with the police to improve the sexual assault victim service and to train the Sexual Offences Liaison Officers (SOLOs) and Medical Examiners. I also trained the custody officers and civilian custody staff in relation to medical aspects of their role.
I am co-director of a company, Sussex Forensic Medical Services, From 2001- October 2007 being sub-contracted to employ and training nurses and doctors to provide a comprehensive clinical forensic medicine service to Sussex Police and the courts. Contracts for prison medical services in 3 local prisons are still ongoing.
I also currently work part-time in Lewes prison as lead clinician.
I have regularly worked as an Expert Witness for the defence and prosecution in relation to Clinical Forensic Medicine since 1996.
Publication(s) in forensic medicine:
Carter EJ JenkinsR. Substance-Misuse: the front line at the police station – an opportunity for intervention. Journal of Clinical Forensic Medicine (1996) 3, 167-172.
Carter J, Ryan JM, Scott S. Creating a DIN to tackle drug-related deaths in the community. Journal of Clinical Forensic Medicine (2000)7, 130-138.
Havis S, Best D, Carter J. Concealment of drugs by police detainees: Lessons learned from adverse incidents and from 'routine' clinical practice. Journal of Clinical Forensic Medicine (2005)12, 237-241.
Contributor to Forensic Medicine Clinical and Pathological Aspects. Edited by Payne-James, Busuttil and Smock GMM 2003. (Chapter 10. Custody and restraint deaths.)
Contributor to Encyclopedia of Forensic and Legal Medicine on the subject of deaths in custody.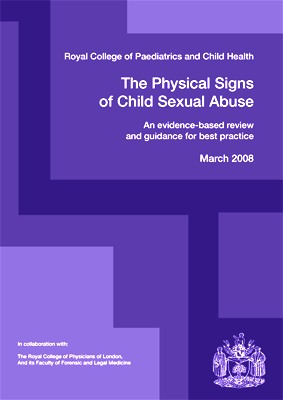 TEN YEARS AND COUNTING - Oh dear me. Dr Liebenberg was an expert witness in the case below alleging rape. Sometimes experts think that are doing the right thing by not following the correct procedures and not telling it like it is with new guidance about to be published. The girl in this claim was examined in 2006 using old thinking to compile a report. The trial below was held in February of 2008. In March of 2008 the above guidance was issued. In this guidance, the correct procedure for examining claimants is spelled out. We wonder if dear old Melanie had seen this document in draft form before giving her evidence. If so, that would compound the misdirection that the jury were given and that would be fraud. If not, then it is a curious coincidence that Liebenberg failed to conduct her examination in a manner that would benefit the defence, but would most assuredly disadvantage the defendant. As reporters, we have seen the good doctor's report from 2006. In this report Liebenberg says that Claimant H was: "Tightly closed and could not be opened with labial traction." Here she was referring to the girl's hymen. We have also read the above Guidance, and in those pages it is clear that if a girl is interfered with more than once, her hymen will not be tightly closed. There is a reliable method of measuring virginity, using the distance from the hymen to the vaginal wall. The instrument used is called a Colposcope. In this case the examiner did not obtain the adolescent's medical history, so did not know that she had a congenital birth defect, which fortunately she could not have attributed to the defendant.
It is important when constructing a jigsaw puzzle, to have all the pieces. For example, the examiner did not know that there had been heated exchanges between the defendant and her mother and that he'd recently called off an engagement. The girl was also a gymnast and previously rode horses. None of the Class 3-4 signs were present, as one might have expected if as claimed, the girl had been regularly penetrated. The trial judge told the jury this might have been on 40 occasions - thus virtually instructing the jury to convict.
Dr Liebenberg failed to mention to the jury that none of the expected lacerations, transections and/or healed scars to the fossa or posterior fourchette - or angular clefts or tears, or labial adhesions of the hymen were present. She might have mentioned that the absence of any and all of these signs, given the claimed regularity of abuse, was not consistent with the allegations. But stands to be considered as part of a conspiracy to pervert the course of justice. Dr Liebenberg could have mentioned that had any of these signs been in evidence, that would have been either definitive proof of sexual abuse or at best highly suspicious circumstances. But, as we stress - none of these were present and the jury had a right to know that before sending a man to prison.
This evidence does not stand alone. There is a diary that casts doubt as to opportunity which the girl's mother hid in her loft so that the police would not find it. On the stand under duress the girl's mother revealed its existence, but then she knew that the defence would not have time to cross reference the dates in it with the girl's testimony. Judge Cedric Joseph then wrongly told the jury that this diary was the defendants - and still the CCRC turn a blind eye.
Compounding that crafting of the evidence, Gordon Staker, James Hookway and Jo Pinyoun failed to either secure or mention the existence of the defendant's diaries, wherein the claimant's mother, a community psychiatric nurse had written in her own hand that the accused should not forget Valentines Day.
The plot thickens where solicitor Timothy Stirmey and barrister Julian Dale were provided with the diary entries, the accused pointing out that the entries were written in his diaries by the mother of the claimant, but his legal team failed to use this evidence in rebuttal of the claim that a Valentines Day Card sent to the claimant was in respect of the insistence of the claimant's mother to cheer her daughter up. This was because the claimant did not have a boyfriend and was not popular at school with the opposite sex.
What possible excuse could Stirmey and Dale give for not putting this vital information before the Jury? We can only think of one thing, that a deal had been done with Sussex police and the CPS, not to include any evidence that would upset the chances of the Crown obtaining a conviction. We know that Julian Dale was Eastbourne based and we know that the father of the jilted mother was a mason with the Tyrian Lodge in South Street, 100 yards away from Eastbourne police station at the top end of Grove Road.
We imagine that once these facts are known by Melanie Liebenberg, that she will have a tough time wrestling with her conscience, knowing that she helped Sussex police to craft the evidence in such blatant fashion. We hope then that she is not on the payroll and might have the decency as a human being to come forward and tell her story.
COLPOSCOPY
Colposcopy (Ancient Greek: κόλπος kolpos "hollow, womb, vagina" + skopos "look at") is a medical diagnostic procedure to examine an illuminated, magnified view of the cervix and the tissues of the vagina and vulva. A specialized colposcope equipped with a camera is used in examining and collecting evidence for victims claiming to have been raped or sexually assaulted. The technique should be gainfully employed and developed to identify the growing numbers of false allegations, so saving convictions based on testimony, that under the present system, is all that is needed to send a man down. Dame Butler Schloss is an advocate of enhancing our knowledge in this area and said as much in her remarks on the above RCPCH guidance.
Many premalignant lesions and malignant lesions in these areas have discernible characteristics which can be detected through the examination. It is done using a colposcope, which provides an enlarged view of the areas, allowing the colposcopist to visually distinguish normal from abnormal appearing tissue and take directed biopsies for further pathological examination.
The other use of colposcopy is to prevent cervical cancer by detecting precancerous lesions early and treating them. The procedure was developed in 1925 by the German physician Hans Hinselmann, with help from Helmut Wirths.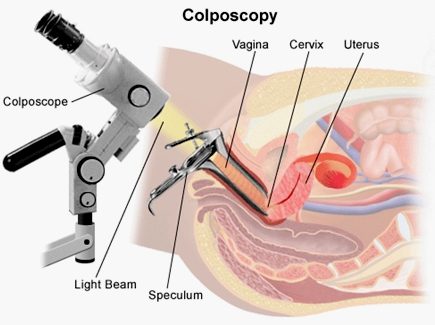 PROCEDURE
During the initial evaluation, a medical history is obtained, including gravidity (number of prior pregnancies), parity (number of prior deliveries), last menstrual period, contraception use, prior abnormal pap smear results, allergies, significant past medical history, other medications, prior cervical procedures, and smoking history. In some cases, a pregnancy test may be performed before the procedure. The procedure is fully described to the patient, questions are asked and answered, and the patient then signs a consent form.

A colposcope is used to identify visible clues suggestive of abnormal tissue. It functions as a lighted binocular microscope to magnify the view of the cervix, vagina, and vulvar surface. Low power (2× to 6×) may be used to obtain a general impression of the surface architecture. Medium (8× to 15×) and high (15× to 25×) powers are utilized to evaluate the vagina and cervix. The higher powers are often necessary to identify certain vascular patterns that may indicate the presence of more advanced pre-cancerous or cancerous lesions. Various light filters are available to highlight different aspects of the surface of the cervix. Acetic acid solution and iodine solution (Lugol's or Schiller's) are applied to the surface to improve visualization of abnormal areas.

Colposcopy is performed with the woman lying back, legs in stirrups, and buttocks at the lower edge of the table (a position known as the dorsal lithotomy position). A speculum is placed in the vagina after the vulva is examined for any suspicious lesions.
After a complete examination, the colposcopist determines the areas with the highest degree of visible abnormality and may obtain biopsies from these areas using a long biopsy instrument, such as a punch forceps, SpiraBrush CX or SoftBiopsy. Most doctors and patients consider anesthesia unnecessary, save where multiple biopsy samples are to be taken - to decrease patient discomfort.
The results in sexual cases may have the same effect as a lie detector test, save that the physical examination and photographic record are more conclusive. If a girl has been raped, especially a young girl, there will be signs that prove penetration (rape) has taken place. This will be especially apparent in cases of non-consensual sex where no foreplay will mean no lubrication and so increased trauma in the form of tearing (scars) and bruising.
In the case below, apart from the fact that the girl was "tightly closed", there was also no signs of tearing of the fourchette, or other trauma associated with digital penetration (without foreplay = dry). The girl claimed regular assaults of this type that would have produced scars and the like in 83% of cases, but there were no scars, a finding which is clearly inconsistent with her claims.
A partial notch was found in the hymen, but it is now known that such findings are normal. Tears and the like in the hymen are full width if caused by trauma, leaving scar tissue, rather than partial (a smooth small indentation) as in naturally occurring features. This was not explained to the jury, who were left believing that there was no explanation for the 'notch' other than penetrative sex.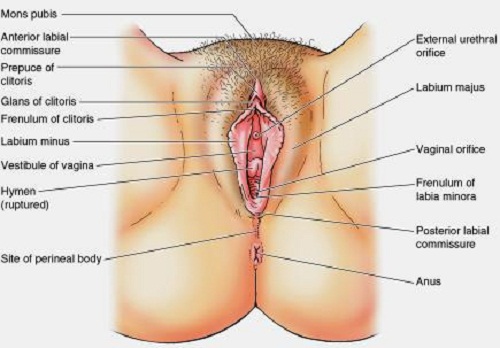 LINKS & REFERENCE
http://www.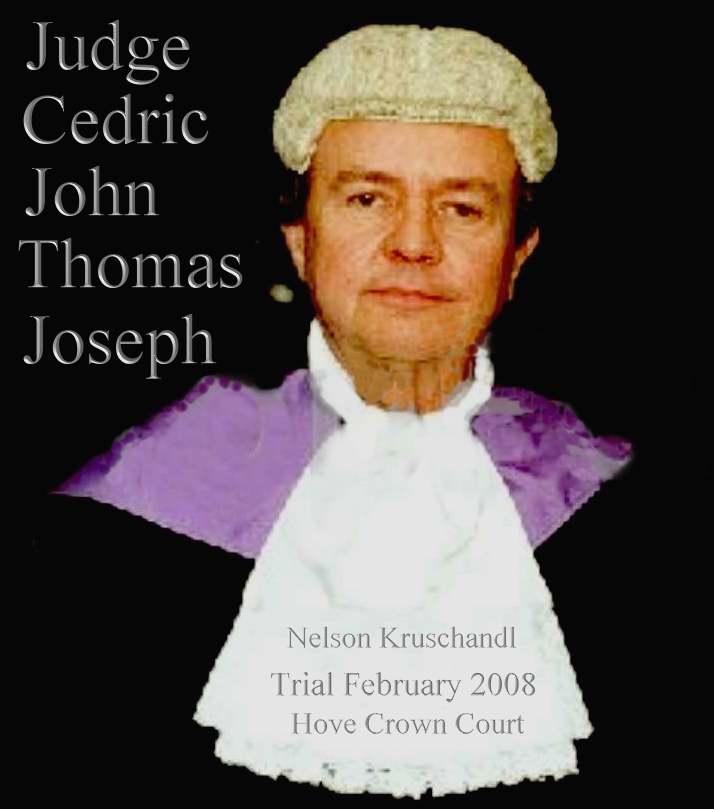 THE ULTIMATE RAPE - ANATOMY OF A STITCH UP - FLOW CHART - REAL LIFE INJUSTICE
ALLEGATION SEXUAL ASSAULT 2006

follows acrimonious family break up

|

TEACHER

loses her note of original version of events

FRIENDS

report their version of gossip

SOCIAL WORKERS

failure to investigate claims

|

CHILD PROTECTION UNIT (Breaches SOCAP procedures)

|

failure to secure crime scene evidence

3rd OFFICER

|

PATIENTS DOCTOR

uses out of date forensic guidance in a controversial area of science - defence barrister fails to challenge

PSYCHOLOGIST

|

DEFENDANT CHARGED

Eastbourne Magistrates Court

|

CPS WITNESSES

Barrister fails to apply to question claimant

|

FRIENDS

DEFENCE WITNESSES

Barrister fails to interview any of 17 witnesses for defence

FAMILY

|

MEDICAL EVIDENCE

Barrister fails to challenge medical evidence even after Lewes Crown Court Judge tells him to get on to it.

|

SX POLICE

Refuse to return defence computer evidence or to confirm nothing untoward on computers. Court eventually force Police to return.

|

TRIAL COURT FEB 2008

Hove Crown Court - conservative venue with high conviction rate

|

Cramp & Co

Sussex Chambers

JURY SWORN IN

SOLICITOR

|

PRESS

Publish mid-trail in violation of Court Order to preserve fair hearing - contempt of Court. Trial Judge, Cedric Joseph, fails to remedy.

|

JUDGES SUMMING UP

Misdirects Jury on vital diary evidence and asks them to decide medical issues for which no juror is qualified

|

VERDICT FEB 6 2008

A guilty verdict is returned

JUSTICE

|

INJUSTICE

APPEAL PROCESS BEGUN MAY 2008

APPEAL SOLICITOR

|

1st APPEAL BARRISTER

Michael Harrison

APPLICATION TO COURT OF APPEAL requesting transcript of medical testimony

|

Her Majestys's Court Service (HMCS) - refused transcript = abuse of process Appeal barrister unable to perfect grounds

|

SINGLE JUDGE

Sir Christopher Holland - refuses leave and initials box - compounding abuse of process

|

APPLICATION TO ECHR May 2009

28536/09

|

APPLICATION TO CCRC December 2009

In England once leave to appeal is refused, there is no other appeal process save via the Criminal Cases Review Commission

|

LEGAL AID APP FUNDING 2010

|

SOLICITOR (CCRC)

Wells Burcombe & Co

|

BARRISTER (CCRC)

Dominic Chandler

CCRC 2010

Provisionally refuse application.

|

CCRC 2010

Freedom of Information request reveals new medical guidance exists which the CCRC had neglected to mention

|

LEGAL AID APP FUNDING 2011

For report as to natural marks and virginity reference RCPCH guidance March 2008 - one month after trial.

|

SOLICITOR

Ross Simon & Co

Chizzy Nsofor

|

BARRISTER

Lucy Corrin

|

CCRC 2011

Obtain limited forensic Report as to naturally occurring marks.

|

CCRC 2012

Admit medical evidence to Jury misleading - but refuse to investigate virginity issue, diary misdirection or provide transcript they have obtained as to revelation of diary mid-trial.

|

LEGAL AID APP FUNDING 2012

To seek a Judicial Review of CCRC's refusal to investigate inconsistencies in evidence as above.

|

SOLICITORS JUDICIAL REVIEW

David Wells & Siobhan Tipper

|

BARRISTER

|

HIGH COURT (ADMIN) 2013

Refuse leave for a Judicial Review

|

LEGAL AID REFUSE FUNDING

To Appeal to the Appeal or Supreme Court

|

CCRC ECHR 2014

Fresh Applications having exhausted possible domestic remedies

|

THREATS OF RECALL 2015

License conditions were used to prevent fresh application to the CCRC until after the licence term had been served.

|

CCRC 2016

Fresh application to the CCRC imminent. Virginity and Fraud will be the next subjects for investigation.

|
In a case where sexual assault is claimed, it is vital for investigators to act quickly to prevent potential witnesses from rehearsing and developing a version of a false claim. The investigators in this case allowed the claimant two weeks to rehearse a story, all the while she was obtaining feedback from social services and friends as to what to say such that it might be acceptable (believed). Coaching or rehearsing a story is of course illegal. Clearly, in this case coaching is a major feature. SOCAP procedures are designed to prevent coaching by obtaining a statement the moment an allegation is made. By this means false allegations may be revealed by preventing changes to a story that repair obvious lies that a defence will be able to disprove. We are following this Sussex case and will report news as it happens.
Many policemen, judges and crown prosecution staff are Masons, there is no denying this. This can lead to corruption at high levels, where fellow Masons, members of the public, might obtain favours, as in charges being dropped, or charges brought against someone, as examples. The law is quite often used incorrectly (illegally) to further the objectives of private causes in organized fashion. But who is there to investigate? Since many, if not most high ranking officers are Masons, and their siblings, even if not masons, in whichever force, even an outside force is unlikely to identify an officer who will make any effort to investigate a fellow officer. It's a club, for a favoured few in positions of trust - and there is no real complaint system that bears scrutiny.
On this site you will find information of corruption in all walks of life, and those targeted who may have brought the actions of council officers to the public's attention, such as Wealden Action Group members, on the instigation of known Masons, councillors, or planning officers, many of which are themselves Masons.
This site is protected under Article10 of the European Convention on Human Rights and Fundamental Freedoms.
FAIR USE NOTICE
This site contains copyrighted material the use of which has not always been specifically authorized by the copyright owner. We are making such material available in our efforts to advance understanding of environmental, political, human rights, economic, scientific, and social justice issues, etc. We believe this constitutes a 'fair use' of any such copyrighted material as provided for in section 107 of the US Copyright Law. In accordance with Title 17 U.S.C. Section 107, the material on this site is distributed without profit to those who have expressed a prior interest in receiving the included information for research and educational purposes.