In the case of Nelson Kruschandl Vs the Crown Julian Dale was the barrister from Eastbourne who failed to make any use of evidence that was provided to him in a paginated bundle totaling some 342 pages, all numbered, complete with an index for ease of reference.
The names of the complainant, her brother and mother have been changed for legal reasons, but other than that the list is as supplied and sufficiently well presented so that any person reading it will wonder why it is that a professional lawyer would not make use of what he had to defend his client.
Your attention is drawn to the emails between Jayne and NK that are entirely innocent where one would have expected some sort of clue as to there being something of a sexual nature going on between these two actors in this play - and the entries relating to Suzane writing in NK's diaries @ Section 2. The point here is that they were the only email exchanges between the parties.
Suzane is the Community Psychiatric Nurse. Jayne is her daughter and the complainant. NK is the victim who was wrongly convicted and sent to prison.
Another point of note is that while the Gordon Staker confiscated NK's computers and examined them for everything that goes with sexual predators, he failed to include the emails that he would surely have found in his searches as evidence that points away from guilt.
The reason for this is that the conviction was a cook up job. No matter what evidence the accused would produce, it must be so that Julian Dale and Timothy Stirmey (Cramp & Co Solicitors) had agreed with the CPS and Henrietta Paget, that he would not use it. The odd thing about that was the timing, where Ms Paget had walked past NK in the hall outside the courtroom and seen the evidence bundle open at this section with the bank statements clearly visible as bank statements.
We have every reason to suspect that this was a done deal outside the Court because concerning the financial statements at Section 8, Julian Dale said to NK in the Court at Hove, that he would not be using the statements to demonstrate to the Jury that Suzane was a fraudster. This is particularly damning for Julian Dale, because Suzane said on the stand on oath that NK had not contributed to the running of her home in Hailsham while he was living with her. She also denied that he lived with her.
That denial brings into sharp relief the failure of Gordon Staker, James Hookway and Jo Pinyoun to interviews a policeman who lived next door and knew that NK was living with Suzane, Jayne and Jimmy, because of the parking of his car every night at that address and because his daughter was good friends with the complainant, dropping in almost daily.
If as was alleged, NK was assaulting Jayne sexually, surely Gordon Staker and social services would have wanted to be sure that the policeman's daughter had not been assaulted, where she regularly had sleepovers. Interesting don't you think. You should know that NK's nieces were contacted by social services where he had been a regular baby sitter, but they were disappointed to learn that he was a good uncle. Hence, we know that such enquiries were made. It follows that such potentially exonerating evidence was suppressed by the investigating officers.
You might then begin to wonder if Suzane and Jayne's computers were searched. It they had been searched they would have found that Jayne had a fixation with wheelchairs and crutches, and that Jayne was communicating with a man on the Habbo Hotel dating website. Jayne also had a phone call from a man contacting her because of this website. NK and Suzane had to ban Jayne from the Habbo Hotel website and stop her contacting the caller.
Surely then, if Jayne and NK were sexually involved, at that point in time such liaison would have surfaced. The police would have known that and because it pointed away from guilt they suppressed that information also.
We believe that the appalling level of concealment by Sussex police goes back to the Petition in 1997 where NK was one of the informants as to a series of serious malfeasances in public office where the maximum punishment could have been life imprisonment for Ian Kay, D J Moss, Victorio Scarpa and Christine Nuttall for their part in the misconduct in public office, to name just a few of the conspirators.
Would you believe that Sussex police provided official headed police paper to Wealden District Council for the council officers to write what they wanted the police to say. This was to clear the council officers of wrong doing and make it appear that an investigation had taken place. When in fact there is no recorded Crime Number. Inspector Peter Coll had confessed this much to a councillor Brian West and Richard de Rivaz (petition complainant) at the Deer Paddock police station in Hailsham.
NK's problem appears to be that he kept on writing to Sussex police and Wealden chiefs seeking an investigation into the malfeasances of the 12 petitioners. Given that life imprisonment was a possible penalty for police who were now implicated in the impropriety, this gives us the motive for Gordon Staker to hide any evidence that would prevent a conviction, the most damning of which was the fact the girl was still intact vaginally (hymen intact), where she was claiming penetrative sex on many occasions.
Gordon Staker managed to suppress this information, it is alleged, by persuading Melanie Liebenberg not to conduct any internal examination that reveal this fact to a Jury. It appears that James Hookway and perhaps Jo Pinyoun were also in on the fit-up with social services involved, where Ms Liebenberg lied to the Jury about the meaning of a mark - claiming it was indicative of sexual penetration - when in fact such marks are naturally occurring.
If we were to tell you now that Suzane's mother worked in social services at Eastbourne and that Suzane also worked in Eastbourne in her capacity as a Community Psychiatric Nurse, would this not raise suspicions of collusion. Why didn't Sussex police use an examiner from another area, such as Dr Elizabeth Jane Carter, a forensic specialist who was appointed as a Principal Forensic Medical Examiner to Sussex Police in 1998 and was active in sexual examination cases past 2009.
The reason for not involving Doctor Carter is that she would have mentioned that the absence of any scars or other injury, given that these were assaults (so not lubricated sex as would have involved foreplay) would have been sure to have resulted in scar tissue - of which there was none. We think that you may be getting the picture.
Now contrast that information with what is demonstrated by the exhibits below and you can understand why it was that Julian Dale did not want the Jury to see that NK behaved like any other man, supporting his adopted family, despite the fact that he was having a difficult time with Wealden District Council. Indeed, in 2003 they tried to bankrupt him, but he turned the tables with a High Court counterclaim that forced this council to consent to admitting the historic status of his former home. Wealden of course had no intention of honoring this Agreement, rather, they hoped to bury their long term adversary and this was the ideal opportunity for their partners in crime (Sussex police) to do their dirty work for them, by crafting the evidence to guarantee a conviction.
Motive? There are plenty of reasons why Wealden and Sussex police wanted NK discredited. We are sure they must have considered a contract to murder him as might have been the case in 1998, when Christine Nuttal and Derek Holness sought to persuade Inspector Timothy Mottram to order an armed raid on the premise that firearms were on the premises. There were none of course, but see the Jimmy Ashley case in 1998, where they shot an unarmed man - also on bogus information.
This case should be investigated by the Kent and Hampshire forces that investigated the James Ashley shooting. The CCRC have shown themselves to be part of the problem and cannot be trusted where masonic influence is susptected.
ITEM	FROM	TO		DESCRIPTION		DATE      	PAGE


ENV	RK	NK	Envelope from Canada		31-07-07	1
MEDIA			Sussex Express Oak Tree		31-08-07	1a
EML	AD	NK	Dutch teacher on solar boats		11-11-07	1b-1c
EML	MG	NK	Girl band seeking management		09-09-07	1d-1e
EML	NK	KN	Best of Africa competition		01-09-07	1f
EML	KN	NK	Best of Africa competition		31-08-07	1g-1h
LTTR	RV	NK	Request for inclusion on music site	31-07-07	2
EML	GST	NK	London to Brighton solar car run		15-08-07	3
EML	MMB	NK	L2B Cambridge University		13-08-07	4
EML	SD	NK	Solar boat for Monastery		09-08-07	5
EML	SR	NK	Website great - correction		07-08-07	6
EML	TS	NK	London 2 Brighton solar run		03-08-07	7
EML	Fiona	NK	Good luck with project - Insurance	02_08-07	8
EML	ED	NK	Tower Bridge image request		01_08_07	9
EML	PE	NK	Advertising on alternative car site	01_08_07	10
EML	Patrick	NK	White rapper unsigned		27_07_07	11
EML	Himin	NK	Solar panel marketing China		26_07_07	12
EML	HS	NK	Congratulations on website WSR		24_07_07	13
EML	ZRD	NK	GRP Landrover roof			24_07_07	14
EML	Evgenia	NK	Music DJ looking for producer		17_07_07	15
EML	BE	NK	Lloyds image request			16_07_07	16
EML	LS	NK	Winston Churchill image		10_07_07	17
EML	PG	NK	SNav image for book			21-06-07	18
EML	KW	NK	White Ocean Racing			16-06-07	19 - 20
EML	RF	NK	Wolfson school engineering		13-06-07	21
EML	TE	NK	Ellen Macarthur & Albatross		11-06-07	22
EML	SOG	NK	Lion TV EV record image		31-05-07	23
EML	CS	NK	St Modans School image request		22-05-07	24-25
EML	Philipe	NK	Sun Tracker circuit board		26-04-07	26
LTR	DC GS	NK	Web page removal without prejudice	06-10-06	27-28

Diary	Entry	NK	Valentines Day - lots on hence hurry	14-02-06	29
Diary	Suzane	NK	Valentines meal Pomodoro		14-02-05	30
Diary	Suzane	NK	Reminding of Valentines Day		12-02-05	31
Diary	Suzane 	NK	Reminder to buy Valentines Card		14-02-04	32
Diary	Suzane 	NK	Valentines & Melody recording		14-02-03	33
Diary	Suzane	NK	Meeting with HCC Mrs Farmer		19-04-04	34

Note	Suzane	NK	Kind, lovable, generous partner		Undated	35
Note	Suzane	NK	Needs sex twice week - headaches	Undated	36
Note	Suzane	NK	Such a burden on you - fragile		Undated	37
Note	Suzane	NK	Failed and bad person - sorry		25-12-04	38
Note	Suzane 	NK	Jimmy - blown out of proportion		Undated	39
Text	Suzane 	NK	Jayne's door locked			31-12-05	40
Text	Jayne	NK	Mum dropped phone in coffee		11-10-05	41
Note	Suzane	NK	Kids think world of you, punishment	10-09-05	42
Note	Suzane	NK	Close to ending my life - Valentines	19-01-06	43-44
Note	Suzane	NK	Staying away to avoid confrontation	Undated	45
Note	Suzane 	NK	I'm the psychiatric nurse - Valentine	Undated	46
Note	Suzane 	NK	I have felt very desperate - insecure	Undated	47
Note	Suzane 	NK	Draining on you to be with me		Undated	48
Card	Suzane 	BD	N and I finished Boxing Day		Dec 05	49
Note	Suzane 	NK	Jayne singing is offer still there		Undated	50-51
Note	Suzane	NK	Jayne asked for find in dark game	Undated	52
Note	Suzane	NK	Kind loving fit healthy fun		07-08-03	53
EML	SS	NK	Jay contact with cousins Op 13th 		14-06-06	54
EML	NK 	SS	HSBC Tax credit overpayment		04-06-06	55
EML	NK	SS	Club account resignation		23-05-06	56
EML	SS	NK	Paris & can't agree 3 years wasted	23-05-06	57
EML	NK		SS	TV receipt scan		22-05-06	58
EML	SS	NK	TV packed up tap leaky		22-05-06	59
EML	NK	SS	Surprise, keep RAC glad okay		10-05-06	60
EML	SS	NK	Am in new relationship happy now	10-05-06	61
EML	NK 		SS	Long message setting out history	07-05-06	62-63
EML	SS	NK	Hands bad Jayne at Ballet		01-05-06	64
EML	NK	SS	RAC my pleasure & Thanks		25-04-06	65
EML	SS	NK	Tues between dancing Jay B'day		23_04-06	66
EML	SS	NK	Get separate card for Jay 1st Tramp	22-04-06	67
EML	SS	NK	Ta for Easter eggs kids tried to call	18-04-06	68
EML	SS	NK	Inviting you to boot fair		17-04-06	69
EML	SS	NK	Fence fall and Quad bike booking		17_04_06	70
EML	SS	NK	Kids need occupying accident flashes	09-04-06	71
EML	SS	NK	Jayne ring lost?			08-04-06	72
EML	SS	NK	I have to open can of worms		08-04-06	73
EML	NK	SS	Thanks for our time together		16-03-06	74
EML	NK	SS	Links Jimmy quad bike page & pics	04-03-06	75
EML	NK	SS	Still up for Valentines night		07-02-06	76
EML	SS	NK	Not do anything just to please them?	07-02-06	77
EML	SS	NK	Ta coming round shame kids about	26-01-06	78
EML	NK	SS	I'm not looking for a girlfriend		22-01-06	79
EML	SS	NK	Get affairs in order & leave all alone	21-01-06	80
EML	NK	SS	Rooting for Jay and Dalek Jimmy		21-01-06	81
EML	SS	NK	Jayne comp Sunday - Deed wept		20_01-06	82
EML	SS	NK	Rid of me and baggage - get friend	18-01-06	83
EML	NK	SS	I was in for long haul - you hit me	17-01-06	84-85
EML	SS	NK	Meet up for coffee			11-01-06	86
EML	NK	SS	Medicine Man and book		03-01-06	87
EML	NK 	SS 	NK Emily, Jimmy's tooth		02-01-06	88-89
	

EML	SS	NK	Shall I call when kids in bed		30-12-05	90
EML	NK	SS	Atmosphere and irritations		30-12-05	91-92
EML	SS	NK	Jimmy father figure & projects		29-12-05	93
EML	SS	NK	take stuff from barn to dads		27-12-05	94
EML	NK	SS	Give my weekends to moods		27-12-05	95-96
CARD	SS	NK	Best thing ever happened to me		Nov 05	96A
EML	SS	NK	Can't see future must pay price		27-11-05	97
EML	SS	NK	Return linen used when kids stayed	27-12-05	98
EML	SS	NK	Genuine dad to Jayne and Jimmy		27-11-05	99
EML	NK	SS	I have spare shower			15-11-05	100
EML	NK	SS	I no longer feel loved			03-11-05	101
EML	SS	NK	Don't have to creep around morning	10-10-05	102
			Best part of kids life - father
EML	NK	SS	Disappointed Brian thinks that way	21-08-05	103
EML	SS	NK	Holiday insurance Gatwick parking	21-08-05	104
EML	SS	NK	You'd all be better off without me		14-04-05   105-106
EML	SS	NK	I could not give him satisfaction		14-04-05	107
EML	SS	NK	Under so much stress & headaches	30-03-05	108
EML	NK	SS	Better off marrying James		22-03-05	109
Letter	Suzane 	NK	Food on card £82 wk			22-03-08	110
EML	SS	NK	Mother protect her young apologise	10-01-05	111
EML	NK	SS	Kind children but risk unacceptable	10-01-05	112
EML	NK	SS	What I'll be accused of next		09-01-05	113
Receipt	Ferry	BMW	Isle of Wight holiday booking		01-06-04	113A
Ticket	PalladiumNK	Chitty Chitty Bang Bang		12-06-04	113B
EML	NK	Jayne	Sorry didn't get time to play		28-01-05	114
EML	NK	Jayne	Congratulations			23-01-06	115
EML	NK	Jayne	Good luck I'm proud of you		21-01-05	116
EML	NK	Jayne	Back playing up, still here for you	07-01-05	117
EML	Jayne	NK	How do I get back address book		06-01-05	117
EML	NK	Jayne	Instructions to burn a CD		31-12-05	118
EML	Jayne	NK	27 mins to write email			21-12-05	119
EML	NK	Jayne	Coach prices ner ner ner		20-12-05	120
EML	Jayne	NK	Mum's having go for untidy room		04-11-05	121
Note	Jayne	NK	Thanks for mending bike		Undated	123
Note	Jayne	NK	Good card game love Jayne		Undated	124
Cert	J&J	NK	Achievement			Undated	125
Lyrics	Jayne	Disney	Song for Competition			Age 10	126
Lyrics	Jayne	Cousins	Lyrics for recording song		Undated	126A
Website	Jayne	SP	Quad bike outing Amazon		April 06    	127-136
Website	James	SP	Quad bike outing Amazon		March 06  	137-145
Website	James	SP	Dalek project			Undated	146-151
Website	Jayne	SN	Electric cycle project			Undated	152-154
Website	J&J	SN	Blue Peter badges			21-04-05	155-161
Website	Jayne	BW	Larry Shetland Pony			Undated	162-163
Website	Jayne	SN	Rocking horse project			Undated	164-165
Website	Jimmy	SN	Solar powered bottle boat prop		Undated	166-167
Website	Jimmy	SN	Solar powered bottle boat air		Undated	168-169
Website	Jimmy	SN	Action man solar dinghy		Undated	170-176
Website	Jayne	SN	Rainbow windmill generator		Undated	177-181
Website	Jayne	BW	Santa horse riding			Undated	182

Receipt		NK	Woolworths 32" LCD TV		29-10-05	182A
Receipt	Alliance	Sorg	Credits to account			Nov 05	183
Statemt	Halifax	SS	Halifax showing cashflow		08-08-05	184
Rcpt/St	Halifax	SS	Statement and receipt			July 05	185
Rcpt/St	Halifax	SS	Statement and receipt			May/June05186
Rcpt/st	Halifax	SS	Statement and receipt 		May 05	187
Statemt	Halifax	SS	SS and NK handwriting		07-05-05	188
Receipt	Halifax	NK	Deposit £600 to SS account		13-04-05	189
Statemt	Halifax	SS 	Showing transactions			07-04-05	190
Receipts	Halifax	SS	January and February deposits		Jan Feb 05	190A
Statemt	Alliance	Sorg	£15,000 payment to Suzane		13-12-05	191
Records	Alliance	Sorg	Showing payments to SS cards	   	 2003	192
Records	Alliance	Sorg	£27,000 deposit & Pymnt £558		04-10-02	193
Note	Suzane 	NK	Please lock away credit cards		Undated	193A
Cards	Suzane	NK	Cards Suzane gave to put away		Various	194

Lttr	DDA	NK	Ta for SNav letter			16-06-06	195
Lttr	DPA	NK	MOD interested in performance		15-06-06	196
Lttr	MHD	NK	Duke thanks for letter			08-05-06	197
Article	Herald		Blunder boosts libel website		12-12-03	198
Lttr	Sx Police  	NK	Did investigation take place		March 02	199
Lttr	Whitehouse NK	Will not investigate Wealden		25-10-00	200
Lttr	EH	NK	S House of local interest		12-10-00	201
Lttr	DCMS	NK	Only example village gen		02-08-99	202
Article	Sx Express	Historic village building		10-12-99	203
Article	Sx Express	NK goes to Europe over loo		20-11-98	204

Article	Sx Express	Council destroy animal sanctuary		05-12-97	205
Article	H'sham Gazzette	Action group coordinator NK said		13-08-97	206
Article	The Argus		Tears as stables torn down		26-02-97	207
Article	Sx Express	Man on child sex charges		06-04-07	208
Article	E'B Herald		Hx man denies string of sex offences	April 07	209
Flyer	Alice		Devonshire Park Theatre production	17-09-02	210
Assess	Song		Possible hit material			29-08-95	211
Lttr	MOD	NK	First Sea Lord wishes good fortune	17-03-94	212
Lttr	MHD	NK	Duke thanks for SNav lttr		25-02-94	213
Assess	Song		Possible hit material			17-05-94	214
Cert	MembershipNK	Guild of Songwriters & Composers	04-09-95	215


Lttr	VOA	NK	Notice of valuation appeal		20-05-03	215A
Photos	NK	VOA	Evidence for appeal/review		May 2003	216-219
Photos	WDC	PINSP	Council's evidence of bedroom		1997-8	220-223
Drawings   NK	SS	Drawings Igrm way			Sep 03-07 224-226
Receipt	Qway	NK	Invoice for Indiana sofa bed		24-07-90	227


Photo	St Hse		Front of building boarded balcony		2007	228
Photo	St Hse		Side balcony completed roofs		2007	229
Photo	St Hse		Garage new roof felted battened		2007	230
Photo	St Hse		Garage roof work in progress		2007	231
Photo	St Hse		View from bedroom to garage		Winter 06	232
Photo	St Hse		New roof for kitchen store		2006	233
Photo	St Hse		Roof insulation to new kitchen roof	2006	234
Photo	St Hse		New roof felt & battens gen build		2006	235
Photo	St Hse		Old gen roof tin removal		2006	236
Photo	St Hse		New side workshop for BE3		2005/6	237
Photo	Suzane		Olin Mills after serious diet		Dec 05	238
Photo	Suzane		Olin Mills slimmer looking good		Dec 05	239
Photo	Suzane		Mallorca swimming in sea happy		Aug 05	240
Photo	Family		Mallorca catamaran island cruise		Aug 05	241
Photo	Suze Jay		Mallorca Hotel door larking about		Aug 05	242
Photo	J, J, NK		Jayne, Jimmy and NK snorkels		Aug 05	243
Photo	Jayne NK		Kitting up for snorkel swim		Aug 05	244
Photo	Jayne & Jimmy	Charging about on hire buggy		Aug 05	245
Photo	Chrissy & Alice	Girls recording in lounge		Jan 04	246
Photo	Boy Group		John, Chris, Dom, Andy - O Focus	 2004	247
Photo	Michael		Work experience student		2004	248
Photo	Oakfields		Foundation to garage - poor quality	Sept 03	249
Photo	Office Ingram	Internal cracks wall & ceiling		Sept o3	250
Photo	Party Ingram	Halloween girls: Gr, F, Ge, Gi, Sh		Oct 05	251

Photo	Halloween		Jayne and Frankie in hats		Oct 05	252
Photo	Suzane		Fordingbridge holiday nice picture	Aug 05	 253
Photo	Suzane & Jimmy	Christchurch quay			Aug 05	254
Photo	Sandy Balls	Holiday camp family outing		Aug 05	255
Photo	Suzane		Feeding ponies Kingfisher Cottage	Aug 05	 256
Photo	Suzane		Paris portrait along river Seine		Aug 03	257
Photo	Suzane		Paris casual pose along river bank	Aug 03	258
Photo	Suzane		Eiffel Tower, Paris			Aug 03	259
Photo	Suzane & NK	Boarding river cruise in heatwave	Aug 03	260
Photo	Suzane & NK 	Raging Rive ride Paultons Park		Undated	261
Photo	Ji, Jay, Suz	Merry go round Chessington		April 04	262
Photo	Tomb Blaster	NK, Suze, Jimmy & Jay 		April 04	263
Photo	Portrait		NK & Suzane cowboy outfits		April 04	264
Photo	The Stinger	Suzane and NK fun park ride		Undated	265
Photo	Vampire ride	Chessington NK & Jayne		April 04	266
Photo	Vampire ride	Chessington James & Jayne		April 04	267
Photo	Eindehoven	NK, Jayne, Suzane & Claire		Nov 03	268
Photo	Vollendam		Suzane, Jayne and Claire		Nov 03	269
Photo	Eindehoven	Ice Palace - Suze, Jay, Claire		Nov 03	270
Photo	Portsmouth	Suzane near Warrior umbrella		Nov 03	271
Photo	Stratford		Suzane & Anne Hathaway's home	July 03	272
Photo	Stratford on Avon	NK & Shakespear's birthplace		July 03	273
Photo	Party		NK, Suzane & John @ Hayleys		Undated	274
Photo	Party		Suzane and Hayley 40th birthday		Undated	275
Photo	Solar Buggy	Project for Jayne and Jimmy		2005/6	276
Photo	Dalek		Jimmy fitting body panels		Oct 05	277
Photo	Dalek		Jimmy driving Dalek no body		Oct 05	278
Photo	Dalek		Jimmy driving Dalek part body		Oct 05	279
Photo	Dalek		Jimmy standing beside complete base	Oct 05	280
Photo	Electric Metro	Project for Jimmy and NK		Oct 04	281
Photo	Metro frame	Jimmy and NK project car		Oct 04	282
Photo	Metro		Delivery car for electric conversion	Aug 04	283
Photo	Ltrs & Badges	Blue Peter to Jayne and Jimmy		April 05	284
Photo	Rocking Horse	Jayne's project polystyrene head		Feb 04	285
Photo	Bluebird model	Jimmy helping NK make model		June 03	286
Photo	Suzane		Croxsted show			May 05	287	
Photo	Jimmy 		Quad bike @ Croxsted		May 05	288
Photo	Jimmy		In armoured personnel carrier		May 05	289
Photo	Sandcastles	Jimmy, Brain & NK Isle of Wight		June 04	290
Photo	BMW		Family outing Firle Beacon		Jan 05	291
Photo	Raystede outing	Family Suzane, James & Jayne		Jan 05	292
Photo	Birthday party	Nelson's 50th Hailsham		June 05	293
Photo	Birthday party	Jayne & friends @ Frankie Benny		April 05	294
Photo	Birthday treat	Jayne & friends @ bowling alley		April 04	295
Photo	Birthday treat	Jayne's ski party with friends		April 05	296
Photo	Jayne & friends	Birthday party & cake Hailsham		April 05	297
Photo	Birthday Jimmy	Party table Jayne & Frankie		Feb 04	298
Photo	Birthday Jimmy	Party table NK			Feb   04	299

Photo	Birthday Jimmy	Suzane, Jayne and Frankie	      	Feb   04	300
Photo	Gliding		NK's birthday treat - Glider	      	June 05	301
Photo	Gliding		Jimmy in field		      	June 05	302
Photo	Beavers		Jimmy and friends		      	Oct 04       303
Photo	Beavers		Jimmy holding certificate	      	Oct 04	304
Photo	Beaulieu		Austin seven weekend, Jimmy Kart    	June 04	305
Photo	New Forest		Austin seven family adventure trial    	June 04	306
Photo	Wetlands		Arundel, Judy Suzane, Greta, Maria  	 April 04   	307
Photo	Wetlands		Cousins Jay, Charlotte, Anna, layla    	April 04	308
Photo	Wetlands		Greta, Maria and Suzane	      	April 04	309
Photo	Jayne		Horse riding Chiddingly	      	April 03	310
Photo	Jayne		Horse riding Chiddingly		April 03	311
Photo	Jimmy		Drusillas rock climbing		April 05	312
Photo	Cuckmere Haven	Jayne and Jimmy pebble collecting 	2005	313
Photo	Seven Sisters	Suzane, Jayne & Jimmy windy		Sept 04	314
Photo	Dalek Exhibition	Brighton, Jayne, Suze and Jimmy		May 05	315
Photo	Brighton Pier	Suzane, Jimmy and Jayne		May 05	316
Photo	Middle Farm	Family in BMW			May 05	317
Photo	Red Arrows	Eastbourne air show, Suze, Jim		Aug 05	318
Photo	Battle Abbey	Suzane and Jayne cheer up		ug 04	319
Photo	Battle Abbey	Suzane, Jimmy & Jayne (grumpy)	Aug 04	320
Photo	E'B Seafront	Jayne, Suzane and James		April 04	321
Photo	E'B Pier		Jimmy, Jayne and NK			April 04	322
Photo	The Beach		Eastbourne, Suzane and James		April 04	323
Photo	E'B Beach		Family Pier in background J,S,J		Nov 03	324
Photo	Groin		James, Suz & Jayne balancing		Nov 03	326
Photo	S G & J		Hastings fishing fleet			Aug 03	327
Photo	Jay Gina		Sovereign Harbour outing		Mar 03	328
Photo	Family		Outing to Hastings, Jay, Suze, Jim	C. Jan 04	329
Photo	Gin Jay & J		Children sitting back garden H'sham	C. 2003	330
Photo	Jimmy		Action Man solar dinghy conversion	C. May 03	331
Photo	Jayne		Rainbow Windmill project		C. Jul 03	332
Photo	Gina		Rainbow Windmill project		C. 2003	333
Photo	Log fight		Jayne and Jimmy king of castle		C. 2003	334
Photo	Suzane		Suzane out for walk with NK		C. 2004  	335
Photo	Jay & Tara 	Poppy Highway and Jayne in pool		C. 2004	336
Photo	Tara & Pop		Mrs Highway and daughter in pool	C. 2004	337
Photo	Gina & Jay		Best friends in conservatory		C. 2004	338
Photo	Jay & Frank	Girls in swimming pool		C. 2003	339
Photo	Jay & Gina		Girls as best friends in house		C. 2002	340
Photo	Jay & Gina		Girls as best friends in anoraks		C. 2004	341
Photo	SS NK JS		First family walk from S House		Undated	342
PAUL WHITEHOUSE & JOE EDWARDS
As to the integrity of Sussex police and their chief constables, we should look at the investigation of the shooting of James Ashley under the lead of Sir John Hoddinott.
The Wilding report found a complete failure of corporate duty by Sussex police. The Hampshire inquiry concluded that three police officers lied about intelligence in order to persuade Deputy Chief Constable Mark Jordan to authorise the raid. The report found that the raid was

"authorised on intelligence that was not merely exaggerated, it was determinably false ... there was a plan to deceive and the evidence concocted."
The report also showed that the guidelines on firearms put together by the Association of Chief Police Officers was breached. Experts on firearms and the law told Kent police that even if the intelligence had been correct, the firearms should not have been authorised.

The chief constable was castigated. Sir John Hoddinott concluded that Paul Whitehouse, the then chief constable,

"wilfully failed to tell the truth as he knew it, he did so without reasonable excuse or justification and what he published and said was misleading."

Sir John found evidence against Deputy Chief Constable Mark Jordan. That included criminal misfeasance and neglect of duty, discreditable conduct and aiding and abetting the chief constable's false statements. There was suggested evidence of collusion between some or all of the chief officers and an arguable case of attempting to pervert the course of justice.

These statements were contained in those investigation reports. The reports have been kept secret - apart from the leaks made to the press - and have never been available for public scrutiny.
CONTACT SUSSEX POLICE

In an emergency, when life is in immediate danger or a crime is in progress, call 999. But be careful, the police in Sussex are more than likely to be the real danger.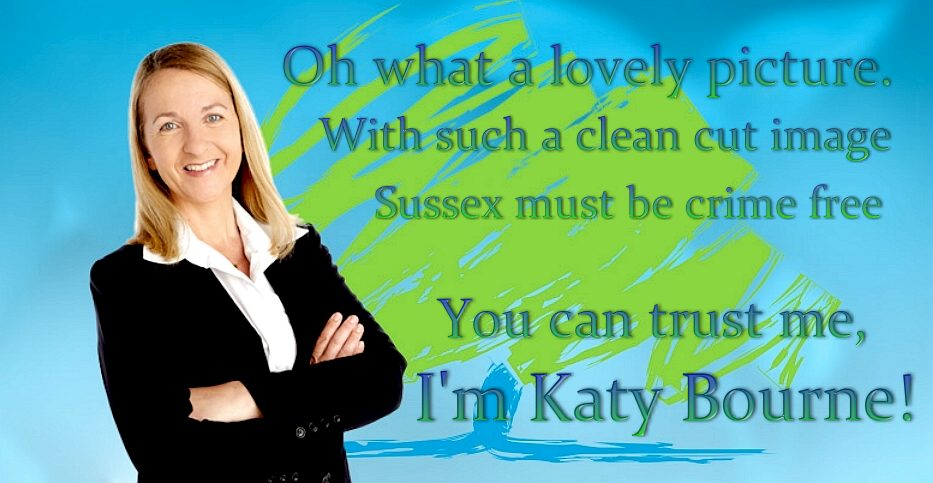 KATY BOURNE - Was elected Crime Commissioner, taking office with an oath to serve the public interest. That is an oath that many are now questioning, where she appears to be serving Sussex Police instead of policing the organisation that has come under such flack for their blatant refusal to investigate so many complaints of malfeasance in public office. What is plain is that where there is criticism of her alleged inaction, that she works with other forces to quash what many might agree is freedom of speech. In the case of Matt Taylor obtaining an injunction and in the case of John Hoath (gun crime allegation) threatening an injunction.
Giles York is the chief constable of Sussex Police taking over from a long chain of chief constables, including Paul Whitehouse, who was finally forced to resign after the Home Secretary insisted that he should go for bringing the force into disrepute from his attempt to cover up the Jimmy Ashley murder. Each time one chief resigns, the next candidate learns from the mistakes of his predecessor and makes effort not to be tripped up in the same way. Unfortunately, that is not helping the situation, where in-effect Mr York has nobody looking over his shoulder to make sure that he is not breaking the law. The most common way of breaking the law, is simply doing nothing when a crime is reported - so becoming party to the crime, as with the Petition scandal in 1997.
A - Z OF SUSSEX POLICE OFFICER INVESTIGATIONS
This site is protected under Article10 of the European Convention on Human Rights and Fundamental Freedoms.
FAIR USE NOTICE
This site contains copyrighted material the use of which has not always been specifically authorized by the copyright owner. We are making such material available in our efforts to advance understanding of environmental, political, human rights, economic, scientific, and social justice issues, etc. We believe this constitutes a 'fair use' of any such copyrighted material as provided for in section 107 of the US Copyright Law. In accordance with Title 17 U.S.C. Section 107, the material on this site is distributed without profit to those who have expressed a prior interest in receiving the included information for research and educational purposes.
For more information go to: http://www.law.cornell.edu/uscode/17/107.shtml. If you wish to use copyrighted material from this site for purposes of your own that go beyond 'fair use', you must obtain permission from the copyright owner.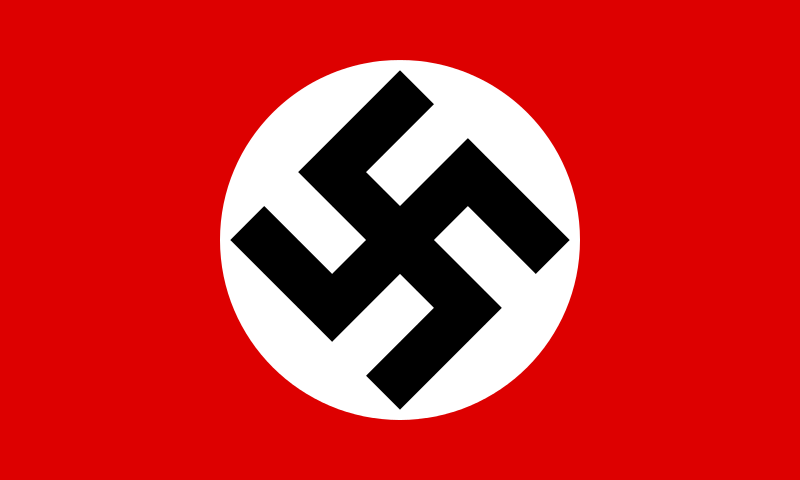 Paul Whitehouse (1993-2001) Ken Jones (2001-2006) Joe Edwards (2006-2007) Martin Richards (2008-2014) Giles York (2014 >>)