English Heritage was created by Parliament in 1984 and charged with the protection of the historic environment and with promoting public understanding and enjoyment of it. English Heritage is the Government's official adviser on all matters concerning heritage conservation, conservation areas, and the repair of historic buildings.
English Heritage's principal aims are:
1) To secure the conservation of England's historic sites, monuments and buildings.
2) To promote people's access to, and enjoyment of, this shared heritage.
3) To raise the understanding and awareness of our heritage to increase commitment to its protection.
English Heritage, 23 Savile Row, London, WC1H 1AB
Tel: +44-171-973-300 Fax: +44-171-973-3001 Email: http://www.eng-h.gov.uk & www.english-heritage.org.uk
Despite the grand statement as to protection of historic buildings, in fact English Heritage are relatively powerless to prevent any local authority abandoning their own duty to protect the built environment, as seen in the letter from Sir Neil Cossins. Hence, if a local authority decide to turn a blind eye to their responsibility to the historic environment, as frequently happens and the example given herein demonstrates, historic buildings are at the mercy of planning committees who are in turn at the mercy of unbalanced or otherwise biased or incomplete reports by their officers.
In the superbly documented example we are proud to report below, consecutive serving conservation officers with the Wealden District Council, first ignored all clues to the origins of a historic building, then later when English Heritage's Dr Richard Morrice confirmed the historic find, declined to answer pointed questions as to the value of the historic find. In this example Wealden's so-called conservation expert knew a DOE Inspector had not been given the correct information by his predecessor, but knowing and fearful of losing favour with his bosses, he refused to clarify the situation for a councillor asking direct questions, presumably having been warned by his instructing legal department his future with Wealden rested on his cooperation to continue in denial.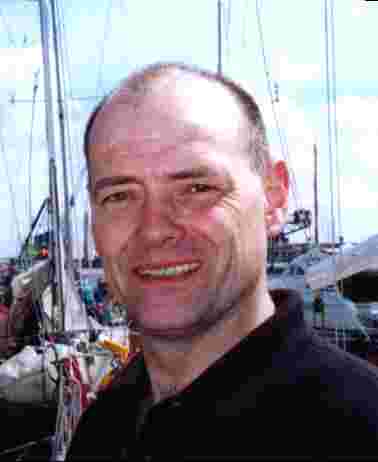 Nelson says: "make independent enquiry"
* Herstmonceux Generating Works - INDUSTRIAL ARCHAEOLOGY
MORE OF THIS STORY COMING SOON
English Heritage's Archaeology and Survey Department
The Archaeology and Survey Department is part of English Heritage's Conservation Department and provides archaeological expertise and advice to the organization. The Archaeology and Survey Department consists of three divisions:
The Projects Division includes The Centre for Archaeology which advises on and monitors the archaeological work funded by English Heritage and which provides advice and research on archaeological science.

The Programmes Division has a number of functions associated with managing those programmes that contribute to the greater understanding and appreciation of the historic environment. The Programmes Division includes such teams as the Monuments Protection Programme which reviews England's archaeological resource to determine the most appropriate ways of managing it for the future.

The Policy Unit co-ordinates and supports the development of policy related to the work of the rest of the department, and in particular to the implementation of EH's research agenda for archaeology (Exploring Our Past 1998).
Publications and Consultation Documents
Management of Archaeological Projects (MAP2) The standard reference document for the planning of archaeological projects is available here in an online version.
Archaeology and English Heritage: Agenda for the future The draft Research Agenda is now available in portable document format (pdf) to read on-line, print or download.
Monument Class Descriptions: The Monument Class Description (MCD) is a key tool, developed and used by the Monuments Protection Programme, in the evaluation of monuments. To date a group of circa 225 MCDs has been prepared and one of the aims of their dissemination on the WWW is to facilitate their expansion, and further enhancement.
MARS - Monuments At Risk Survey. The English Heritage strategy document produced in response to the MARS report and further information on the MARS project.
Frameworks For our Past. This report summarizes the results of a survey of research frameworks conducted by English Heritage during 1995. The Report is now available in portable document format (pdf) to read on-line, print or download. The reports aims were to identify previous work and current activity, to list the documents already available and to analyse these geographically and by content, and to record perceptions of relevant issues, associated problems, and possible solutions.
Archaeology Review The Archaeology Review is no longer published as an annual publication. Previous reviews are still available from this page. We are also compiling usage statistics for the review.
Hypertext Geophysical Survey Reports. Most surveys undertaken by the Archaeometry Branch of the AML since 1993 are now available online
Periodically Updated Resources
Archaeology Commissions - Project Summaries. 2001 project summaries now available. Background information and a summary of work carried out on a number of projects funded through the Archaeology Commissions programme. Links to new projects will be added to the list as WWW summaries become available.
Environmental Archaeological Bibliography. An online bibliographic database containing over 10,000 reports concerned with environmental archaeology. The reports cover all biological, pedological and geological work on material from archaeological sites.
The Geophysical Survey Database. An on line database of information about geophysical surveys undertaken for archaeological purposes in England. Presently contains around 2000 entries. For most surveys undertaken by the Archaeometry Branch of the AML since 1993, hypertext copies of the reports are available.
Ancient Monuments Laboratory Latest Available report summaries on line An on-line version of the most recent issue of our six monthly listing of AML reports. This lists all reports produced by laboratory staff in the period covered and incorporates summaries of each report. Publications by staff during the period are also listed.
Ancient Technology Section's Scanning Electron Microscope Sample of the Month
Presentations of Archaeology Division Work
World Heritage Sites and GIS: Introducing the Geographical Information Systems (GIS) in the management of World Heritage Sites (WHS).
The Ancient Monuments Laboratory Bar Code Location Recording System A description of the object location system
Links to other EH pages and independent sites
The main English Heritage Website. Contains information about the entire corpus of English Heritage activities.
Links Page listing other sites of related interest.
THIS SITE CONTAINS MANY EXAMPLES OF LOCAL COUNCIL'S UNREASONABLE BEHAVIOUR -
With thanks to Action Groups across the country for the supply of real case history and supporting documents. *THAT THE PUBLIC MAY KNOW*