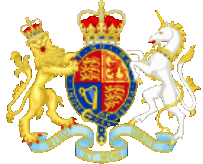 The Proceeds of Crime Act 2002 (c.29) (POCA) is an Act of the Parliament of the United Kingdom which provides for the confiscation or civil recovery of the proceeds from crime and contains the principal money laundering legislation in the UK.

The act was enacted following the publication on 14 June 2000 of new government policy as set out in the Performance and Innovation Unit's report "Recovering the Proceeds of Crime". It deals with a wide range of matters relevant to UK law on proceeds of crime issues. These include confiscation orders against convicted individuals (requiring payment to the State based upon the benefit obtained from their crimes), civil recovery of proceeds of crime from unconvicted individuals, taxation of profits generated from crime, UK anti-money laundering legislation, powers of investigation into suspected proceeds of crime offences, and international co-operation by UK law enforcement agencies against money laundering.

The Act has been amended since 2002, most particularly by the Serious Organised Crime and Police Act 2005, the Serious Crime Act 2007 and the Serious Crime Act 2015.

The money laundering provisions in Part 7 of the Act are supported by the UK Money Laundering Regulations 2007.

Amongst other things, the 2002 Act simplified the conviction of criminals suspected of money laundering because prior to it being enacted prosecutors had to work with two different statutory regimes: the Drug Trafficking Act 1994 for laundering of the proceeds of drug trafficking, and the Criminal Justice Act 1988 as amended by the Criminal Justice Act 1993 and the Proceeds of Crime Act 1995 for proceeds of other crimes. In essence prior to the implementation of the 2002 Act a prosecuting lawyer had to prove that the monies or assets were the proceeds of crime and also what 'type' of crime the proceeds came from (i.e. either drug crime or non-drug crime). The 2002 Act removed the need to make a distinction between these types as the source of the proceeds in relation to alleged money laundering in the UK commencing after 24 February 2003.

The Assets Recovery Agency created by the 2002 Act became part of the Serious Organised Crime Agency in March 2008. In turn SOCA became part of a new National Crime Agency for the UK in 2013.

The Act is split into 12 parts. Some of these parts apply to the entire UK (such as Part 7 dealing with money laundering), although other parts apply only to one jurisdiction within the UK (so Part 2 relates to confiscation in England & Wales, Part 3 relates to confiscation in Scotland, Part 4 relates to confiscation in Northern Ireland).

The first act of Parliament for England and Wales aimed at stripping criminals of illegally acquired gains was the Drug Trafficking Offences Act 1986. Scotland was provided with similar powers under the Criminal Justice (Scotland) Act 1987. These acts of Parliament were introduced following the House of Lords ruling that under the law as it then was some £750,000 had to be returned to a gang of drug dealers. These proceeds had been traced to the defendants in a police operation codenamed "Operation Julie" in 1978. Powers for the courts to confiscate proceeds of crime were extended under the Criminal Justice Act 1988 and the Criminal Justice (Scotland) Act 1995. These Acts provided the courts with powers to confiscate proceeds of crime where an offence had been committed other than drug trafficking offences, in specified circumstances. Powers for the courts in Northern Ireland to confiscate proceeds in both drug trafficking and other offences was introduced by Criminal Justice (Confiscation) (Northern Ireland) Order 1990. These acts were amended by: Criminal Justice Act 1993, the Drug Trafficking Act 1994, the Proceeds of Crime Act 1995, the Proceeds of Crime (Scotland) Act 1995 and the Proceeds of Crime (Northern Ireland) Order 1996.
THE PROCEEDS OF CRIME ACT 2002 - Part 1 Assets Recovery Agency
1 The Agency and its Director

(1)There shall be an Assets Recovery Agency (referred to in this Act as the Agency).
6 Making of order

(1) The Crown Court must proceed under this section if the following two conditions are satisfied.

(2) The first condition is that a defendant falls within any of the following paragraphs —

(a) he is convicted of an offence or offences in proceedings before the Crown Court;

(b) he is committed to the Crown Court for sentence in respect of an offence or offences under section 3, 4 or 6 of the Sentencing Act;

(c) he is committed to the Crown Court in respect of an offence or offences under section 70 below (committal with a view to a confiscation order being considered).

(3)The second condition is that —

(a) the prosecutor or the Director asks the court to proceed under this section, or

(b) the court believes it is appropriate for it to do so.

(4)The court must proceed as follows —

(a) it must decide whether the defendant has a criminal lifestyle;

(b) if it decides that he has a criminal lifestyle it must decide whether he has benefited from his general criminal conduct;

(c) if it decides that he does not have a criminal lifestyle it must decide whether he has benefited from his particular criminal conduct.

(5) If the court decides under subsection (4)(b) or (c) that the defendant has benefited from the conduct referred to it must —

(a) decide the recoverable amount, and

(b) make an order (a confiscation order) requiring him to pay that amount.

(6) But the court must treat the duty in subsection (5) as a power if it believes that any victim of the conduct has at any time started or intends to start proceedings against the defendant in respect of loss, injury or damage sustained in connection with the conduct.

(7) The court must decide any question arising under subsection (4) or (5) on a balance of probabilities.
7 Recoverable amount

(1) The recoverable amount for the purposes of section 6 is an amount equal to the defendant's benefit from the conduct concerned.

(2) But if the defendant shows that the available amount is less than that benefit the recoverable amount is —

(a) the available amount, or

(b) a nominal amount, if the available amount is nil.

(3) But if section 6(6) applies the recoverable amount is such amount as —

(a) the court believes is just, but

(b) does not exceed the amount found under subsection (1) or (2) (as the case may be).

(4) In calculating the defendant's benefit from the conduct concerned for the purposes of subsection (1), any property in respect of which—

(a) a recovery order is in force under section 266, or

(b) a forfeiture order is in force under section 298(2),

must be ignored.

(5) If the court decides the available amount, it must include in the confiscation order a statement of its findings as to the matters relevant for deciding that amount.
WHAT CONSTITUTES A PROCEED OF CRIME?

The "proceeds" of crime ("gain" or a "loss") is defined to consist of a gain or a loss in money or property (including intangible property), and can be temporary or permanent. A "gain" could be construed as gaining by keeping their existing possessions, not just by obtaining new ones, and loss included losses of expected acquisitions or loss of opportunity, as well as losses of already-held property if the objective of the guilty council if to devalue a property as may be defined by the open market value, to benefit a third party or favoured developer, until such time as property transfer or acquisition, when all of the blockers being applied (unlawfully/illegally) by the perpetrating council will suddenly be lifted so that the new owner(s) might reap a huge uplift in value.

The Proceeds of Crime Act 2002 should be read in conjunction with the Fraud Act 2006 and the Serious Organised Crime and Police Act 2005.

Section 10 extract of a Consent Order in Case No: SD16 of 2003, in the Eastbourne County Court. This is an Agreement between Nelson Kruschandl and Wealden District Council, that Mr Kruschandl alleges this council have breached concerning recognition of and the future of Herstmonceux Museum. Certain documents have been provided to us so that we can say to you that these documents are genuine.
Fraud is any statement or action that deceives another person, and in so doing causes a loss to the victim. Fraud, is also the failure to do something that is required in a position of authority - such as failing to seek advice from the County Archaeologist and English Heritage in accordance with Government Circulars. In this case it is alleged that Wealden only put forward one side of an argument, and that they failed to seek the proper assurances from the experts, as per Government guidance. This is of course a crucial omission on the part of those officers involved in the preparations of: 1. An enforcement report to the Members 2. Prior to service of an Enforcement Notice, and 3. An appeal where an Inspector will be making a decision and needs accurate facts on the table in order to make a decision that is safe. If the facts upon which a decision is based are incorrect (false or have been crafted) then the decision reached is ultra vires (invalid).

Consider then paragraph 17 of the Decision Letter from R P Dannreuther in 1987. In this paragraph the Inspector says that: "the foundation of a previous building do not merit special attention." This is a crucial error on the part of Dannreuther, because he has been persuaded that the building he is looking at is not the original generating building, but a building of "corrugated metal construction" built over foundations from another building that has no archaeological merit. This would never have happened if Wealden had done their duty and consulted the experts. Whether or not this was deliberate is irrelevant, as officers of the Court they were obliged to follow the correct procedure. Not to do so is both improprietous and maladministration - but more importantly, deprived the appellant of his right to a fair hearing under Article 6 - thus is also a human rights violation - that travels back in time if a Council fail to correct any decision or data entry that is erroneous and carries forward that which is now a violation under the Human Rights Act 1998.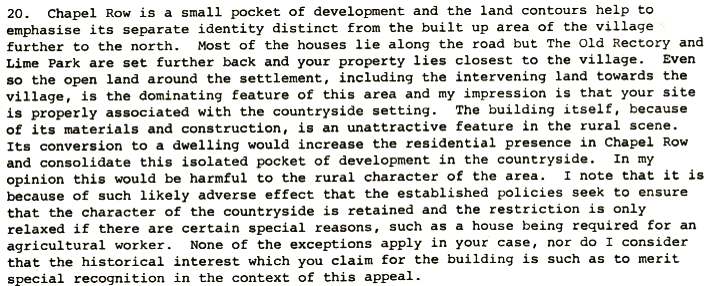 Consider now paragraph 20, where Inspector Dannreuther says: The building itself, because of its materials and construction is an unattractive feature in the rural scene." Here again, the Inspector has erred in fact, because he has incorrectly assumed that the corrugated metal is the construction method. Whereas, the building is of timber construction (like many other barn conversions) and was merely sheathed in corrugated metal during WWII hostilities as a fire precaution. That metal covering has now gone save one small section under repair.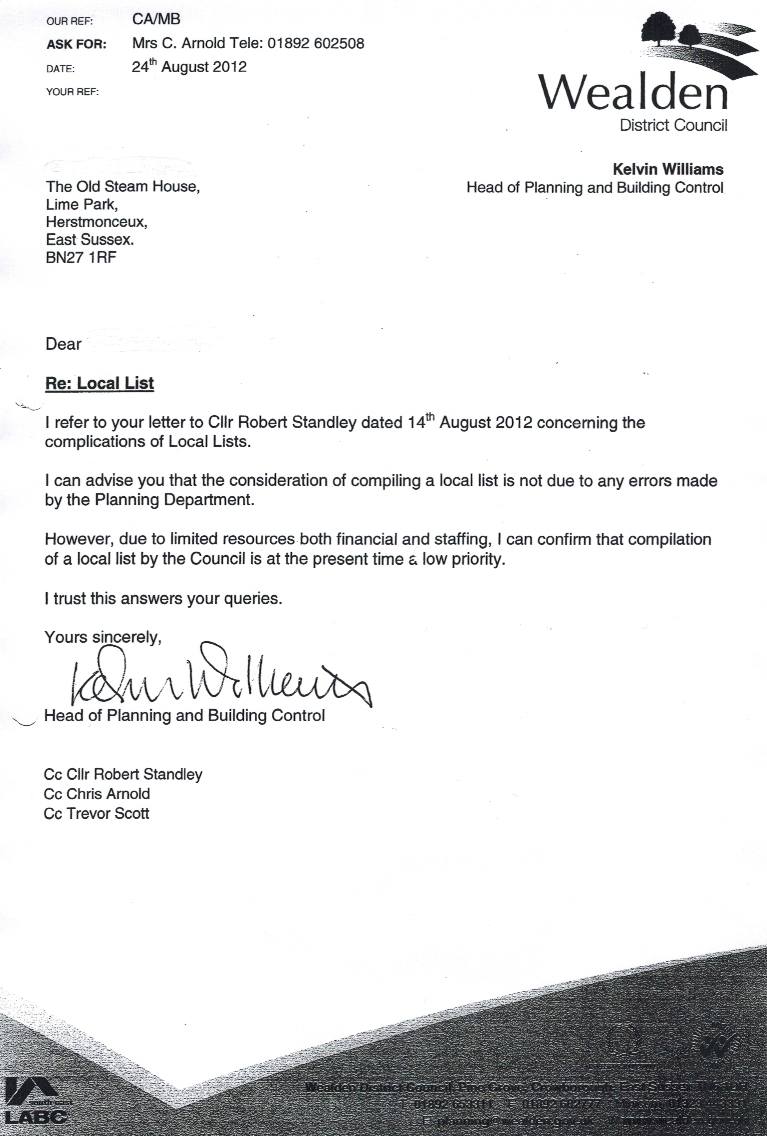 One way of hiding a fraud, is to do nothing that might reveal that fraud, such as to compile a list of local building of interest, when one knows that they have obtained a decision by what is now defined as a statutory fraud. Perpetuating known incorrect decisions to cause a person loss, brings the offence from 1986 into frame for prosecution in 2014.
Victorio Patrick Scarpa, Christine Nuttall, David Phillips & Charles (Charlie) Lant
Kelvin Williams, J. Douglas Moss and Ian M. Kay
The above picture is of Victorio Patrick Scarpa over 10 years ago, also Christine Nuttall & David Phillips. David Phillips is still working for WDC as of 2014. He was the enforcement officer working with Vic Scrapa concerning the alleged ongoing malicious prosecution. How many other officers might have been involved, or know enough to be able to blow the whistle? We know Christine Nuttall and Vic Scarpa were the solicitors preparing papers for this council for this case.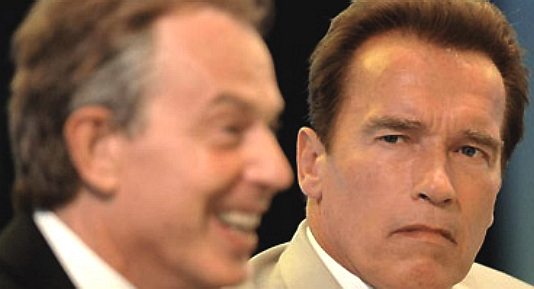 Vicarage Lane, Hailsham, East Sussex, BN27 2AX T: 01323 443322
Pine Grove, Crowborough, East Sussex, TN6 1DH T: 01892 653311

WHY NOT EMAIL A COUNCILOR TO HAVE YOUR SAY
cllr.susan.stedman@wealden.gov.uk
cllr.stuart.towner@wealden.gov.uk
cllr.stephen.shing@wealden.gov.uk
cllr.ron.cussons@wealden.gov.uk
cllr.raymond.cade@wealden.gov.uk
cllr.nigel.mckeeman@wealden.gov.uk
cllr.lin.clark@wealden.gov.uk
cllr.john.blake@wealden.gov.uk
cllr.jan.dunk@wealden.gov.uk
cllr.dick.angel@wealden.gov.uk
cllr.dianne.dear@wealden.gov.uk
cllr.david.white@wealden.gov.uk
daniel.shing@wealden.gov.uk
cllr.chris.hardy@wealden.gov.uk
cllr.chriss.triandafyllou@wealden.gov.uk
cllr.charles.peck@wealden.gov.uk
cllr.barry.marlowe@wealden.gov.uk
cllr.barby.dashwood-morris@wealden.gov.uk
cllr.ann.newton@wealden.gov.uk
NCSC ROYAL OPENING - Her Majesty The Queen opened the NCSC on the 17th of February 2017. To mark the launch of the National Cyber Security Centre, listen to CEO Ciaran Martin, Technical Director Dr Ian Levy, Chancellor Phillip Hammond and DCMS Minister Matt Hancock talk about how the NCSC aims to make the UK the best possible place to live and work online.
LINKS & REFERENCE
http://www.legislation.gov.uk/ukpga/2006/35/contents
http://en.wikipedia.org/wiki/Fraud_Act_2006
http://www.pocla.org/
http://www.legislation.gov.uk/ukpga/2006/35/contents
http://en.wikipedia.org/wiki/Fraud_Act_2006