Yachting World is a monthly English language magazine published since 1894. Owned by IPC Media, it features articles on sailing and yachting.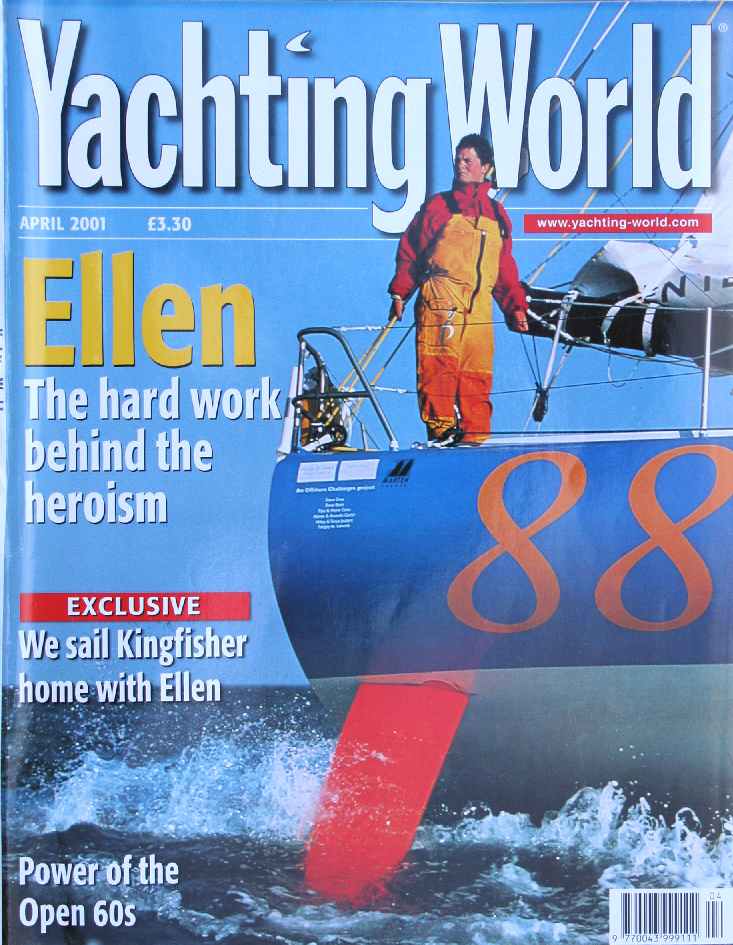 THE AMERICAS CUP
At a press conference in San Francisco on Tuesday (14 May) America's Cup regatta director Iain Murray and Vice Commodore of the Golden Gate Yacht Club Tom Ehman confirmed that the 34th America's Cup would proceed as planned.

"The America's Cup remains on track and will take place this summer," said Ehman before continuing to say that the organisers have, "every reason to believe that all four teams will be racing."

The announcement came after AC34 Regatta Director Iain Murray had chaired a meeting of all four teams earlier in the day to outline the plans following last week's tragic accident and to announce the names of the review committee. There was 'unanimous support' from the teams he said.

The committee includes:

- Iain Murray (AUS, Chair) - Regatta Director 34th America's Cup
- Sally Lindsay Honey (USA, Deputy Chair) - US Sailing's Safety at Sea Committee
- John Craig (USA)- Principal Race Officer for the 34th America's Cup
- Chuck Hawley (USA) - Chairman of US Sailing's Safety at Sea Committee
- Vincent Lauriot-Prévost (FRA) - Chairman of US Sailing's Safety at Sea Committee
- James Farmer QC (NZL)

Tom Ehman confirmed that the committee also has the U.S. Coast Guard's support and will be assisting by providing Lt. Jon Lane, with 26 years in the Coast Guard and 10 years experience as a marine casualty investigator, as a liaison.

http://www.yachtingworld.com/blogs/matthew-sheahan/534528/america-s-cup-will-continue
IPC Country & Leisure Media Ltd.
The Blue Fin Building
110 Southwark Street
London
SE1 OSU

Tel: +44 (0)20 3148 5000
Fax: +44 (0)20 3148 6439
http://www.yachtingworld.com/
News A to Z directory, please click on the links below to find your favourite news or to contact the media to tell your story: