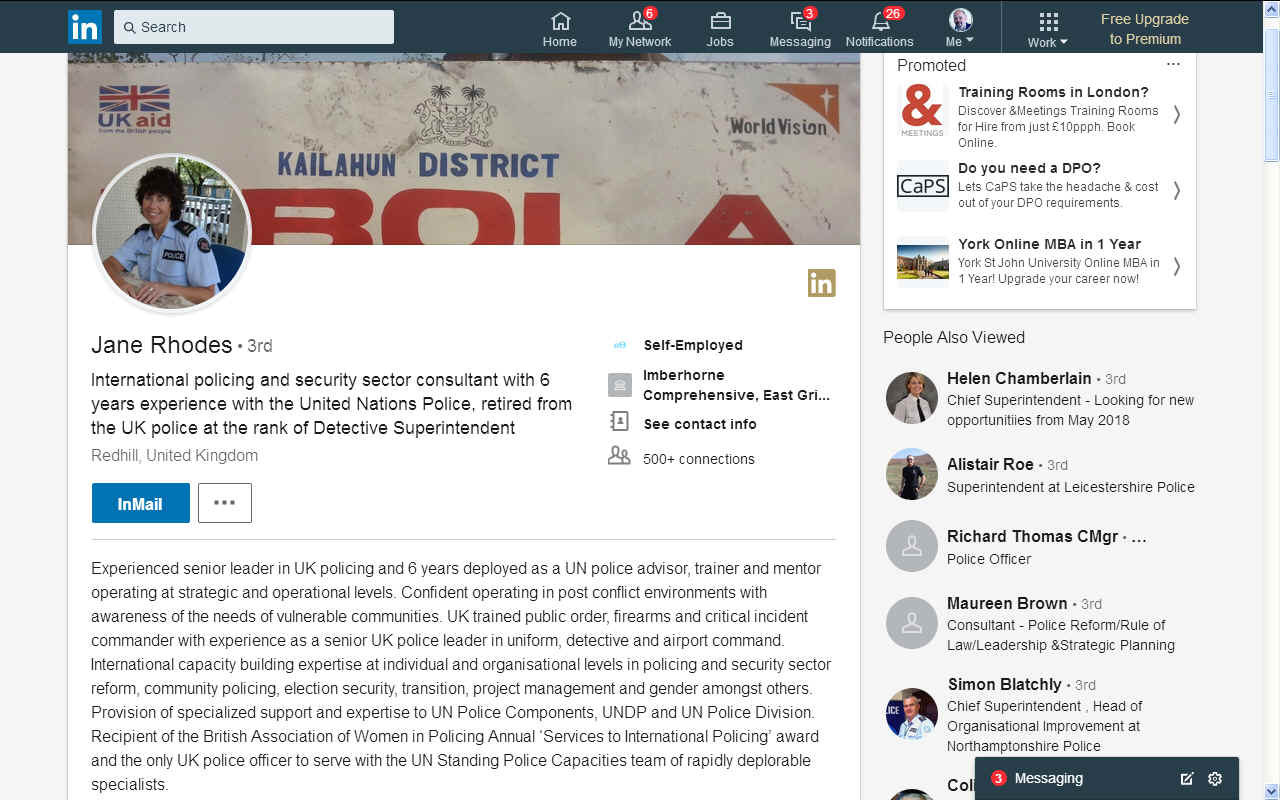 According to her LinkedIn CV Jane Rhodes was a very experienced officer dealing with many aspects of law and human rights. She would have known from the wealth of information being provided to the Sussex police, to many of their officers that what she was looking at came under the heading of a hate crime, or corruption in public office.
The problem for her as a serving police office in the Sussex region was that the CPS had gone along with the non-investigation of the 1997 Petition as part of a conspiracy to pervert the course of justice.
You can see from her Youtube video that she was involved in child sex cases, and so would have known that to control activists who are potentially a threat to Sussex police that one of the best ways of discrediting any dissident would be to secure a sex conviction, no matter how that was obtained.
You can see from the increase in correspondence by Nelson Kruschandl to Sussex police officers - and how close he was getting to the truth, that they would have known that this informant would eventually discover the archaeological facts about the generating buildings at Herstmonceux - and that when that happened the cover-up by Sussex police with the help of the Crown Prosecution Service, would eventually find its way to the Home Secretary and other justice ministers - to blow the lid off any pretence that the British justice system is fit for purpose.
Clearly, from what followed, not only is the justice in Britain faulty, but rotten to the core where the Criminal Cases Review Commission and several judges in the mix - appear also to be implicated. Simply put, these factions of so-called British justice managed to get a man convicted of rape, when the so-called victim was still a virgin. Whoops!
We bet that our readers will not know that there is no Right Of Appeal in the British Justice System as it stands. Nor does Britain have a Written Constitution.
TEN YEARS AND COUNTING - Dr Melanie Liebenberg failed to mention to the jury that none of the expected lacerations, transections and/or healed scars to the fossa or posterior fourchette - or angular clefts or tears, or labial adhesions of the hymen were present. She might have mentioned that the absence of any and all of these signs, given the claimed regularity of abuse, was not consistent with the allegations. Dr Liebenberg could have mentioned that had any of these signs been in evidence, that would have been either definitive proof of sexual abuse or at best highly suspicious circumstances. But, as we stress - none of these were present and the jury had a right to know that before sending a man to prison for a crime that had not been committed.
This evidence does not stand alone. There is a diary that casts doubt as to opportunity which the girl's mother hid in her loft so that the police would not find it. On the stand under duress the girl's mother revealed its existence, but then she knew that the defence would not have time to cross reference the dates in it with the girl's testimony. Judge Cedric Joseph then wrongly told the jury that this diary was the defendants - and still the CCRC turn a blind eye to the glaring inconsistencies in this case.
Gordon Staker, Jo Pinyoun, James Hookway and Joe Edwards may well have received pats on the back for helping Wealden bury their long term adversary, but fabricating a case built on slight of hand and a failure to secure the relevant evidence at a crime scene is fraud. No person should serve in any police position of trust when involved in what amounts to a conspiracy to pervert the course of justice. This was a political case if, as the evidence suggests, Sussex police were in any way involved in a cover up in 1997 regarding the Petition. It seems to us that Sussex police and the Courts need more Potty Training.
N J Kruschandl
The Old Steam House,
Lime Park, Herstmonceux,
East Sussex, BN27 1RF

ATT: DCI Jane Rhodes
Weald Division FAX REF: 01444 445857
Police Station
Bolnore Road
Haywards Heath
West Sussex RH16 4BA
6 April 2002

Dear Inspector Rhodes
W. D. Council: (1) DEREK HOLNESS & DCI RICHARDSON
(2) NON DOMESTIC RATES
Thank you for your letter concerning the above matters which I received this weekend.

1. Two officers from the Hailsham/Eastbourne area stations confirmed that no investigation was undertaken – despite how it may have been made to look using the CPS. In this regard the CPS were duped into thinking whatever they may have seen was the result of an investigation.

2. I attach copy of a letter from Mr Bliss of the VOA dated 11th March 2002 responding to my letter of the 6th March 2002. I had asked for their full co-operation, for example in handing over files without vital documents missing. You will see he "will respond to any communication from the Police"

Since this property was separated from others in Lime Park, this Council had taken the view that as it was formerly used ancillary to other domestic properties and should continue with this use. While I may not agree a stand-alone building could continue to be used ancillary to anything, nevertheless this is what the Council had decided internally – without letting me in on it for fear of challenge.

However, the same Council repeatedly told the Valuation Office it was being used commercially. As a layperson I believed whatever I was told – applying whatever logic I could make of the Council's constantly shifting position. The VO appeared to agree with whatever the Council had told them, leaving me with little option but to fall in line and pay commercial rates.

The matter finally came to a head more than ten years later when it seemed I could apply for a Certificate in respect of the rates paid for the allegedly commercial use – i.e. the use I had been led to believe was commercial. Then the Council refused me the Certificate, which I continued to appeal when Mr Scarpa (WDC solicitor) confirmed to Committee this was a "Stage" to be gone through.

Page 1

No less than two Inspectors confirmed the use I was making could not be described as commercial – but was rather ancillary to a domestic use as the Council had argued. Yet the same Council continued to seek to collect commercial rates. Hence, they adopted two opposing positions in law as it suited them:-

a) When it suited this Council to apply financial pressure and divert my attentions to waste energy seeking to unravel the nonsense they concocted, they said my use was commercial.

b) When I sought to gain lawful recognition for the use they had led me to believe was commercial, they put all their resources into preventing such recognition in denial of the earlier position they had concocted, so prevent any lawful recognition of this property and perpetuating a planning wilderness.

The conclusion is that the Council operated out of Malice. The planning officers behind this farce have been on the case since 1982 – a legal officer for about as long. In so doing they obtained money by deception. Both of these matters are criminal. The former being a misuse of public office and a failure to properly carry out their duty (properly advise the VO, etc, etc).

These matters have serious consequences for the targeted individual. In my case it has left me almost ruined after dealing with 20 years of conflicting information. Whereas I should have been able to rely on the information this Council supplied, from where I could have built my life on a stable foundation, instead of the constantly shifting mantle, this Council appear to have deliberately kept in a state of flux.

This is a crime against the person every bit as harmful as if I had been beaten up and robbed. The only difference is the crime was committed by thugs in suits. I've been mentally raped and deprived of my rights. This has/is happening to other people and is/was the subject of the Petition which Mr Holness conspired with others to prevent seeing the light of day.

Could I therefore ask you to accord these charges the weight they deserve and make the necessary time in your schedule to allow a proper investigation.

Yours sincerely



Nelson J Kruschandl Page 2
LINKED IN EVIDENCE OF DCI JANE RHODES :
"Experienced senior leader in UK policing and 6 years deployed as a UN police advisor, trainer and mentor operating at strategic and operational levels. Confident operating in post conflict environments with awareness of the needs of vulnerable communities. UK trained public order, firearms and critical incident commander with experience as a senior UK police leader in uniform, detective and airport command. International capacity building expertise at individual and organisational levels in policing and security sector reform, community policing, election security, transition, project management and gender amongst others. Provision of specialized support and expertise to UN Police Components, UNDP and UN Police Division. Recipient of the British Association of Women in Policing Annual 'Services to International Policing' award and the only UK police officer to serve with the UN Standing Police Capacities team of rapidly deplorable specialists."

United Nations

Police Reform Advisor, Standing Police Capacity
Company Name: United Nations
Dates Employed Sep 2014 – Present Employment Duration 3 yrs 9 mos
Location Brindisi, Italy

Provision of specialized support and expertise to UN Police Components in various thematic areas of police reform; provision of support and expertise in engaging with host country police and law enforcement agencies to support in the mapping and assessments necessary to identify possible gaps and develop strategies to address them; developing standards and techniques tailored to mission specific police reform needs while retaining a focus on holistic security sector reform;
institutional development and capacity building of national police; assistance in drafting technical documents such as strategic police reform plans, action plans, and concepts of operations. institutional development and capacity building of national police; assistance in drafting technical documents such as strategic police reform plans, action plans, and concepts of operations. Project and program management experience in the field with UNDP including budget and contract preparation and monitoring, reporting, planning, consultation and program formulation.

Police Reform Advisor

Company Name: United Nations
Dates Employed Sep 2014 – Mar 2018 Employment Duration 3 yrs 7 mos
Location Brindisi Area, Italy

Responsible for advising, supporting, assisting, setting up and inspecting international missions on all aspects of Police Reform particularly in post conflict environments.


Facilitating a Gender workshop in Tokyo, Japan

Training police officers in Iraq on Combating Violence against Women


UNDP

Election Security/SSR Adviser
Company Name: UNDP
Dates Employed Nov 2016 – Aug 2017 Employment Duration 10 mos
Location Freetown, Sierra Leone

Provision of Election Security advice and support to the Office of National Security and relevant Security Agencies, including the Sierra Leone Police. Support all phases of the Election cycle from a security perspective with a particular focus on training, communication, strategy and threat assessment. Provison of advice and support to build the capacity of Security Sector agencies including the Sierra Leone Police and the Independant Police Complaints Authority. Manage and progress donor funded UNDP Election Security and SSR programs and projects, ensuring that reporting and recording requirements are fulfilled.


Detective Superintendent

Company Name Sussex Police
Dates Employed Apr 2010 – Dec 2011 Employment Duration 1 yr 9 mos

I managed the Specialist Crime Directorate in Sussex Police who led on areas such as child protection, domestic abuse, public protection, sex offenders, hate crime, missing persons, serious sexual offences and honor based violence.

Airport Commander

Company Name Sussex Police
Dates Employed Jan 2009 – Apr 2010 Employment Duration 1 yr 4 mos
Location Gatwick airport

Sussex Police

Superintendent, Crime and Operations
Company Name Sussex Police
Dates Employed Jan 2008 – Jan 2009 Employment Duration 1 yr 1 mo
Location Brighton and Hove

Sussex Police

Superintendent, Criminal Justice Department
Company Name Sussex Police
Dates Employed Aug 2005 – Jan 2008 Employment Duration 2 yrs 6 mos
Location Lewes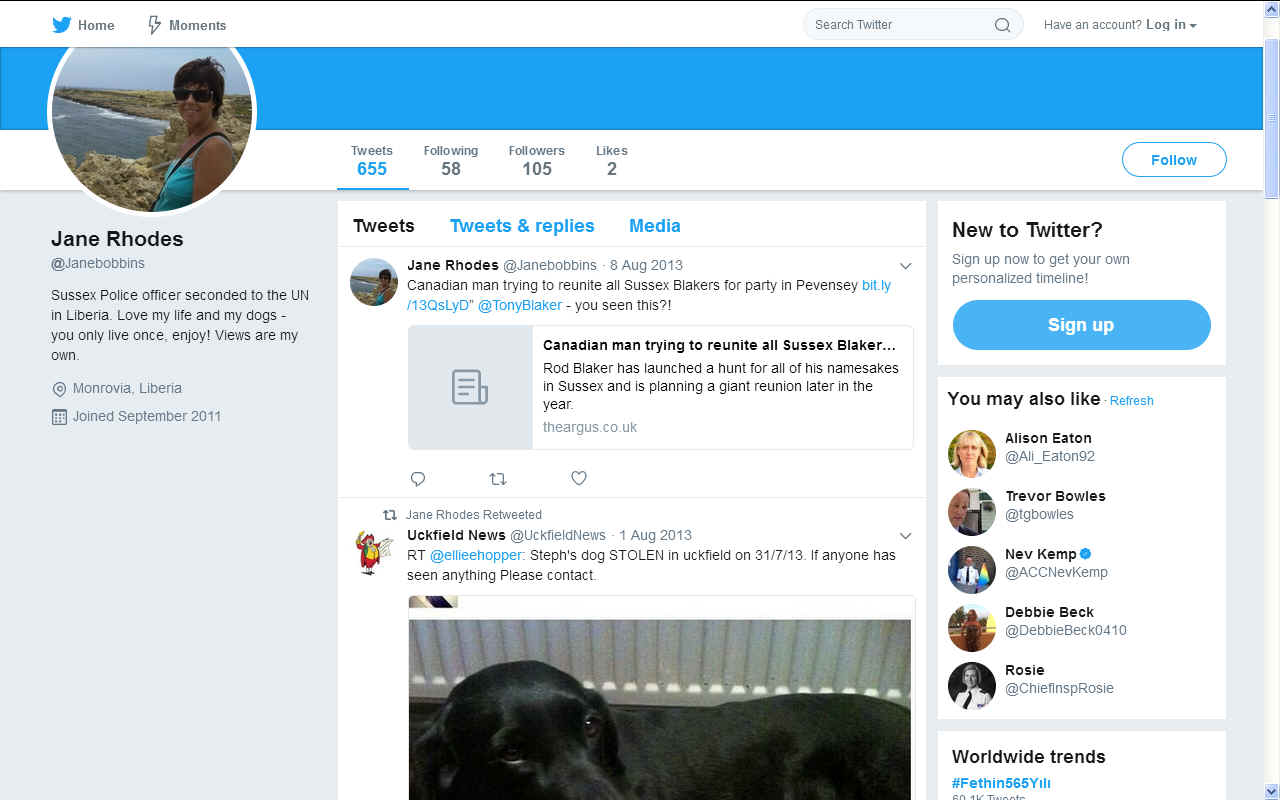 The Old Steam House
Lime Park
Herstmonceux
East Sussex
BN27 1RF
ATT: DCI Jane Rhodes
Weald Division FAX REF: 01444 445857
Police Station
Bolnore Road
Haywards Heath STRICTLY CONFIDENTIAL
West Sussex RH16 4BA
15 June 2002

Dear Inspector Rhodes
W. D. Council: (1) DEREK HOLNESS & DCI RICHARDSON
(2) NON DOMESTIC RATES
Thank you for your letter dated 10th June 2002. Where I reported and confirmed in writing the above issues some months ago, I would be grateful for the crime numbers accorded to each complaint and in view of the protracted delays, by return please.

Where new recording procedures were initiated as a means to spotting crime trends, I am formally requesting sight (or copies) of my log entries. Be under no illusion that I suspect the Sussex Police is not fulfilling it's duties and obligations in these matters where it appears DCI Richardson is complicit in the matter. If you continue to refuse to do your duty, I should like the matters above referred to an outside force for a comprehensive criminal investigation and please advise on the procedure.

I think you have misunderstood the Rates matter, which is not to do with rateable value or the valuation office (VO), but rather the deception of a DOE Inspector or the attempt to obtain monies by deception perpetrated by the Wealden District Council. This Council argued a use did not exist before an Inspector, but that it did exist to obtain monies – in parallel. One cannot argue for and against the same issue at the same time – that is perverse. I would just mention again the VO agree in writing to co-operate with any investigation.


Yours sincerely C.C. Rt Hon David Blunkett MP





Nelson J Kruschandl
N J Kruschandl
The Old Steam House,
Lime Park, Herstmonceux,
East Sussex, BN27 1RF
Det. Sgt. Colin Dowle
Investigating Officer
Police Station, South Road
Newhaven
East Sussex, BN9 9QJ
20 April 2001
Dear Sgt. Dowle
Formal Complaint – Misfeasance in public office
Wealden District Council
Thank you for your letter dated 9th April 2001, advising of your recent move, etc.

Please accept my apologies for not supplying a replacement contact number during these stressful times. The landline and previous mobile were discontinued in favour of the above number, which I hope will be more reliable.

A number of issues have arisen this year, leading me to conclude that this matter may not receive investigation at all despite your good intention to uphold the law. I should stress that this state of affairs is to do with the way the Police are funded and the apparent reluctance to investigate the goings on of the local authority, where it is often the case that the Police Authority and the Local Authority co-operate on other issues.

Please find enclosed copy of a letter I received from Mark Powell in November 2000. Please also find enclosed copy of a newspaper article concerning Inspector Piloni dated 2nd February 2001. The newspaper article appears to confirm the subject matter of the letter, in that if I provide any information to you of a crime not falling to be considered as a priority, the chances are it will not receive the attention it deserves.

Additionally, you will appreciate that my complaint encompasses evidence spanning many years. Some of this evidence is privileged and will be required in connection with other matters involving this Council. For this reason I would wish to limit my complaint to just one issue at this time. Although, a fresh matter has come to light – that of culpable overcharging, of which more later. Could you say if this kind of fraud is a criminal matter? As I understand it "Discrimination" under the Human Rights Act is not a criminal offence. Could you say whether this is the correct position?

I remember when we first met to discuss this matter, I was told that there is no statute of limitation on crime. I would be grateful for confirmation on this point. I will also be grateful if you can confirm that the information I pass to you for your investigation to begin, will be treated in the strictest confidence and not be passed to the Council or even hinted at. I ask this because, the Sussex Police receive their funding via the local authority and for this reason and others mentioned herein, there is an apparent conflict of interest. I would also ask if you or any of your fellow officers have been contacted by this Council concerning my case in the past few months?

One matter that worries me is the incident where the previous Wealden Chief Executive, Derek Holness, was the author of a letter of vindication on Police headed paper after which it was signed by a Police officer. Mr Holness then read it to the full Council as if it had been received from and written independently by the Police. This appears to have been a deception. Clearly, there is the possibility that such a deception could happen again. If the Council have such influence with the Police as to write their own ticket, then there is no law where the Council is concerned. Unless, a complainant can be assured that in future any matter will be dealt with independently, hence impartially.

In line with the advice received in the letter cited above, I anticipate pursuing non-criminal issues by way of the Civil Courts. I am only asking the Sussex Police to look at one matter at a time. Unless, of course, it transpires that the Police are investigating other similar cases, as similar fact evidence. I consider that it is very much in the public interest to expose corrupt practices at local level. It has been estimated that several billion pounds of public money are wasted each year by local authorities.

INITIAL COMPLAINT

My complaint in its simplest form is that Wealden were required by law to determine an application I made in April/May of 1998 (WD/98/0996/F) citing the correct history of the property concerned. The local authority were required to either determine this application within eight weeks or face an appeal.

However, it appears from the evidence that the local authority did not want to determine this application, as to do so might cast doubt as to the reliability of their officers information to Committee in years gone by. It is for this or associated reasons that I believe they cited Section 70A of the Town & Country Planning Act 1990 (as amended), claiming that the application was similar to one determined within a two year period. For this reason they claimed they could decline to determine the application as being a simple repeat or time wasting and in the absence of any new material considerations.

The Council could decline to determine the application under S.70A, provided there was no new information of a material nature, which should be take into consideration. However, there was new information available to them at that time. In fact it was the new information that prompted me to make the application, when it became clear to me that the Council had been wrong on some very important historical facts.

The Council (the Committee) had previously been told that the building in question was not an early electricity generating building as I had claimed. Back in 1995 and 1996 the Council's conservationist (Ms Bird) had advised the planning Committee on this, first in her advice on which application(s) WD/95/2284/F & WD/96/1767/F were refused and later in an appeal statement. Whereas, Ms Bird's statement was shown to be incorrect by the Affidavit of Ronald Saunders dated 16th July 1997.

The appropriate Council departments (Legal, Chief Executive, Planning & Enforcement) had been provided with a copy of Mr Saunders Affidavit, as had prominent Members, including the Leader of the Council. This new information meant that where the Council had previously relied on Ms Bird saying that the building held no historical interest, they now had substantiated proof that Ms Bird had been wrong in her assessment.

However, the Council's Mr Phillips, when asked of the new evidence, said to me that Mr Saunders Affidavit would make no difference to any application I might make "I could count on it". Despite Mr Phillips saying this to me, I made the application fully aware that Mr Phillips would do his best to persuade the committee to look the other way concerning the history where I was concerned. Even though as a member of the Royal Town Planning Institute he knew very well what a history meant in planning terms where a redundant building was concerned. It had not occurred to me that Mr Phillips would involve other officers. However, if you listen to the recording using a computer, or read the transcript, it will become clear just how the Council's officers mislead the Committee.

According to Circular 14/91 supplied to me by the Planning Inspectorate, the Council were legally obliged to determine the application, provided the Affidavit of Ronald Saunders held information that was material to the application.

A letter from English Heritage dated 11th August 1999 confirms that the interest of the site is "considerable" and that this is a "material consideration". This letter was based on a report which was based on the Affidavit of Mr Saunders. Another letter from the DETR says that history and archaeology are material considerations.

Clearly, the Council had refused to acknowledge the existence of Mr Saunders Affidavit, preferring their own experts version as to the history – which according to Ms Bird was a pump house built on the site of the original generating building. The evidence of Ms Bird is further confirmed to be wrong by a Survey dated 29th September 1999, wherein Archaeology South East confirm the origins of the building.

THE CRIME

It is very often a criminal offence not to do something one is required by law to do. It is my understanding that it is not necessary to prove the state of mind of the person or body committing the offence, it is enough to show that the thing that was required to be done was not done.

In this case the function of the Council was to determine my application. The only exception being in the case where an applicant had not provided the Council with a material change in circumstances to warrant fresh consideration. However, I went to great lengths to ensure that Mr Phillips, Mr Moss, Mr Scarpa, Mr Holness and the appropriate Councillors each received a copy of Mr Saunders' Affidavit. Mr Phillips wrote in reply to the letter I sent with the Affidavit and so did Cllr. Chidson, also confirming that other members had received their copy.

I think I have already provided you with the relevant caselaw where it is an offence for any person acting in an official capacity (holding office) to fail to carry out his or her duty. I sent a package which initiated this inquiry to Maria Wallis, which I think she passed to you with the case file.

EVIDENCE

My evidence in support of the above complaint is:

1) Assessment on Ms Bird 1995 & 1996
2) Affidavit of Ronald Saunders July 1997
3) Application WD/98/0996/F
4) Transcript and recording of APS meeting June 1998
5) Notice of Refusal to Determine 29 June 1998
6) Letter from Inspectorate enclosing Circular 14/91 December 1998
7) Letter from DETR "archaeology and history each material" May 1999
8) Letter from English Heritage August 1999
9) Survey Archaeology South East September 1999

The relevant Planning Law is seen in:-

1. PPG16
2. English Heritage publications
3. Wealden's Local Plan @ DC10

Obviously, I have much more evidence to support my case. But this evidence is more concerned with the long-term frustration and malice (dirty tricks) which has been and continues to be the cause of unrelenting worry, stress, depression and loss of direction.

I enclose the above documents for your consideration and look forward to hearing from you in respect of the contents of this letter.

Yours sincerely




Nelson J Kruschandl – INFORMANT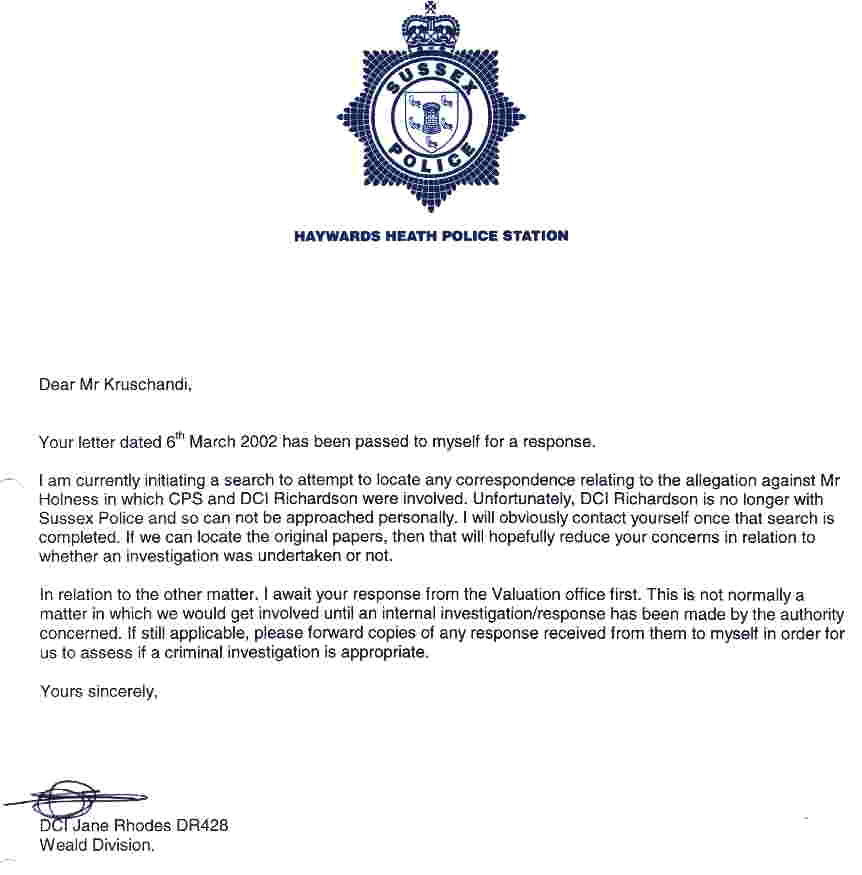 HANSARD HOUSE OF COMMONS, MONDAY 11th FEBRUARY 2002

The Wilding report found a complete failure of corporate duty by Sussex police. The Hampshire inquiry concluded that three police officers lied about intelligence in order to persuade Deputy Chief Constable Mark Jordan to authorise the raid on James Ashley's flat. The report found that the raid was:

"authorised on intelligence that was not merely exaggerated, it was determinably false ... there was a plan to deceive and the evidence concocted."

The chief constable was castigated. Sir John Hoddinott concluded that Paul Whitehouse, the then chief constable,

"wilfully failed to tell the truth as he knew it, he did so without reasonable excuse or justification and what he published and said was misleading."

Sir John found evidence against Deputy Chief Constable Mark Jordan. That included criminal misfeasance and neglect of duty, discreditable conduct and aiding and abetting the chief constable's false statements. There was suggested evidence of collusion between some or all of the chief officers and an arguable case of attempting to pervert the course of justice.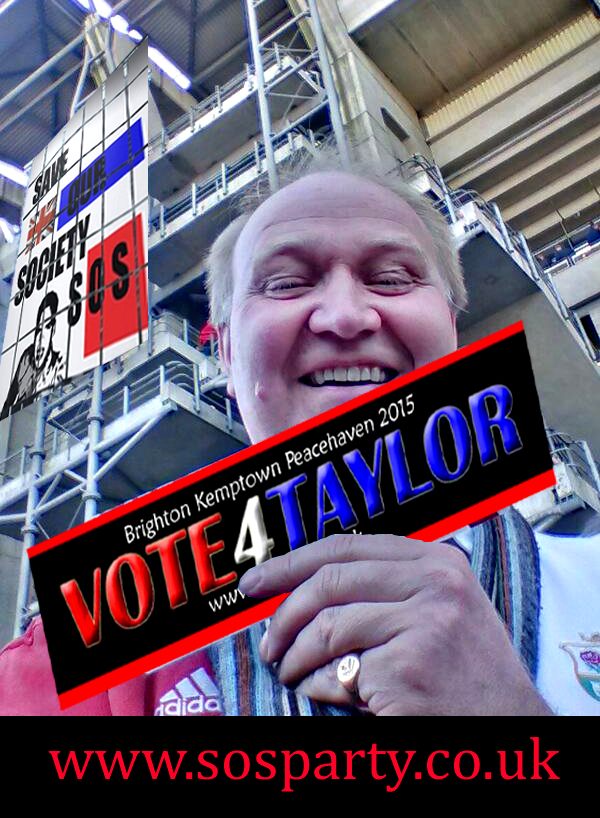 MORE MALFEASANCE IN SUSSEX
The well known dissident, Nelson Kruschandl is just one of a number of local Sussex residents who are victims of Wealden's various vendettas that amount to institutionalised discrimination.
The frequency of the events alleged is suggestive of an ingrained agenda that operates to keep planning consents out of the reach of certain residents, to the benefit of other better connected concerns. The chief executive of this council, Charles Lant is believed to be implicated by virtue of not acting to prevent crime in his council. The leader of the council, Bob Standley is alleged to have been put on notice as the some of these matters, but is seems is also sitting on his hands. The operations of this council are alleged to amount to a course of malicious conduct or even fraud, as defined by the Fraud Act 2006.
Even more worrying is whether or not the Sussex Police is party to these allegations of serious crimes and what part their Chief Constable, Giles York plays in all of this. It would be a feather in any police officer's career if he or she uncovered corrupt practices at a higher level and was brave enough to expose those cover-ups. It is a criminal offence to know of a crime and not report or investigate it.
It is alleged that Sussex police are complicit in the agenda of Wealden District Council to rubbish their dirtiest darkest secret by framing the occupier of the historic building that George White and Thomas Hoy lied about on oath before Inspector Raymond Dannruether in 1986-1987.
It is alleged that as a result of deceiving Mr Dannreuther that they obtained a fraudulent instrument with which to torment Nelson Kruschandl with preventing him from developing his talents as a creative engineer and destroying a marriage and a second long term common law relationship, driving him into a relationship with an unstable psychiatric nurse who was also a single mother.
It is alleged that as Mr Kruschandl became more successful in planning appeals and in defeating enforcement actions against the protagonist council, that they sought a way to bury him - and that they did this by grooming the feelings of the daughter of the psychiatric nurse after an engagement was called off, leading to an acrimonious split where the young girl was emotional putty in the hands of social services who coached her, fabricating a story for her that relied on there being no evidence to contradict her story.
It is alleged that the Sussex police conspired with the CPS and a trial Judge, Cedric Joseph, to gain a conviction against a charge of multiple rapes, where their witness was still intact and a virgin when inspected by Melanie Liebenberg, a witness who also aided and abetted the gaining of this conviction by misinforming the jury as to marks that are naturally occurring, suggesting that they must be from foul play when she must have known otherwise.
It is alleged that Gordon Staker and James Hookway deliberately failed to secure the so-called crime scene, avoiding collecting any evidence that was inconsistent with the allegation they had been tasked to prove. That in doing so they knew that the defendant would be unable to mount any kind of defence where the police controlled the crime scene - and that they were possibly ordered to act in a manner in violation of their:
DUTY TO INVESTIGATE REASONABLE LEADS – CRIMINAL PROCEDURE and CRIMINAL INVESTIGATION ACT 1996 (CPCIACPO) and CODE OF PRACTICE ORDER APRIL 2005

Sections 3.4 and 3.5 of the CPCIACPO require the investigating officers in a case to:-

" pursue all reasonable lines of inquiry, whether these point towards or away from the suspect"

It follows that any failure on the part of the investigating team, to reasonably secure evidence which they could obtain, may render the eventual trial unsafe, since such evidence, had it been obtained – had the potential to yield exonerating facts or cast doubt as to the reliability of claims, etc. Such investigations must fall under the duty umbrella imposed by Article 6(1) – the right to a: "fair and public hearing," which is governed by a Code established by the Attorney Generals Guidelines, seen in Archbold's Criminal Pleadings, and other common law precedents, in addition to the above Order.
It is further alleged that the police investigators had full knowledge that the defendant was Legally Aided and did not have the resources to challenge the might of the state where the Sexual Offences Act 2003, introduced by David Blunkett, reverses the burden of proof contrary to Articles 10 and 11 of the Universal Declaration of Human Rights.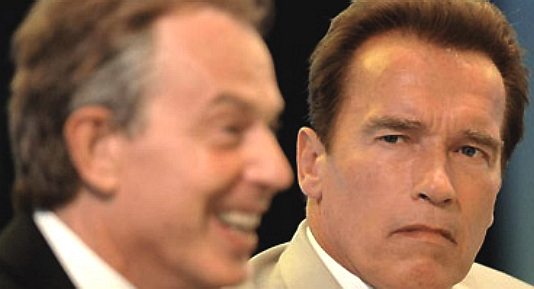 Vicarage Lane, Hailsham, East Sussex, BN27 2AX T: 01323 443322
SUSSEX POLICE A - Z OF OFFICER INVESTIGATIONS
LINKS & REFERENCE
https://twitter.com/janebobbins
https://www.youtube.com/watch?time_continue=2&v=QAVFjTVCx8E
https://uk.linkedin.com/in/jane-rhodes
http://www.theargus.co.uk/news/15153523.Sex_on_duty__Chief_inspector_and_sergeant_investigated_over_allegation/
https://uk.linkedin.com/in/colin-dowle-40544737
https://www.eastbourneherald.co.uk/news/awards-for-officers-in-crime-crackdown-1-1417787
http://www.sussex.police.uk/
http://www.wealden.gov.uk/
Paul Whitehouse (1993-2001) Ken Jones (2001-2006) Joe Edwards (2006-2007) Martin Richards (2008-2014) Giles York (2014 >>)