COUNCILLORS: Robert Standley (Leader) and Chris Hardy (Chairman) are the effective leaders of WC and the controlling minds - along with their executive officers. What is their vision for a fair society that is climate friendly? Do they have one? It does not look like it to us. Why is it that these members can be elected year after year without fresh faces coming into the picture to at least make a stab at getting things right. Fresh faces means new ideas, where the old ideas do not seem to be not working.
COUNCILLORS: Johanna Howell, Susan Stedman and Ann Newton are the current planning committee heads in Wealden land. They are directly responsible for ensuring that climate change is tackled and that affordable housing is built for young families so as to avoid financial slavery. Along with their planning officers, they should be directing that affordable housing is built with sustainable features for the Circular Economy that the rest of the world is striving for. Of course Brexit is about to cause a major hiccup in the ability of our academics and not-for-profits to compete for research funds, but that does not mean we cannot build a United Kingdom to prevent us sliding back into the fossil-fuelled dark ages.
In the main, Councils in the United Kingdom believe that they are a law unto themselves. Instead of embracing statute that is inconvenient to their local agendas, they look for ways to get around requirements that Whitehall has set as targets. Thereby defeating the law laid down by Her Majesty's Parliament.
Every now and again caselaw is made in the Courts that guides councils as to their anti-social behaviour, but still this has little effect in the back passages of your local authority. For it is in the darker corridors of power that foul deeds are hatched and perpetuated, not in public where it would be detected and shunned.
THEY HAD NO EXCUSE BECAUSE HE WARNED THEM SO:
NELSON R&D
The Old SteamHouse
Lime Park
Herstmonceux
East Sussex BN27 1RF

Phone/fax 01323-832634
Nelson@Wolverine.softnet.co.uk

Cllrs of Wealden District Council
Wealden District Council
Pine Grove
Crowborough
East Sussex TN6 1DH 14 August 1998

Dear Councillor
INTERNAL POLICY - TIME FOR REVIEW ?
This is the first time I have thought it important enough to write personally to every Councillor. I am taking this step because I believe the council as a whole is in danger of losing touch with and in particular losing public confidence at a time when a "White Paper" is calling for a better standard of service for the man in the street.

I'm sure that your attention has been drawn to the "Probe" article in the Hailsham Gazette and the "Toilet" article in the Sussex Express last week. I enclose copies of those reports, a letter from the Health & Safety Executive (7-8-98), a letter from Douglas Moss (Sept 95) and an Affidavit sworn for the High Court by David Phillips (spring 96). Also enclosed are letters to Christine Nuttall and the Monitoring Officer.

The fact that the Police are taking no action at this time is not cause to congratulate or praise the officers concerned. It alters nothing. The fact is that two officers you trust to act with honesty and integrity appear to have strayed. One lied to me the other to the Court. The reason you have not heard details of the matter is that your Monitoring Officer has declined to inform you. By passing this information to you, I am acting in lieu of the Monitoring Officer. How you decide to handle the matter is not my concern. My only concern is that any similar lapse of duty by the same officers should not affect the lives of others and waste more ratepayers money.

It appears to me that where the officers could find no evidence to support an action - they fabricated it. Worse, two officers worked together to invent evidence. The proper term for this is: conspired to "pervert the cause of justice". One deceived me, saying he'd returned photograph copyright, the other used those photographs with the full co-operation of the first to deceive the High Court.

Please read the letter from Mr Moss to me. He claims to have returned "all the photographic material". This is not correct! Mr Moss admits it and Mr Scarpa used ratepayers money to gain legal opinion to defend Mr Moss. Now look at the photographs attached to Mr Phillips affidavit. He claims he took the identical photographs in 1996, which Mr Moss took in 1995! They are identical in every respect, even down to a scratch on the negative. Mr Phillips laughed at me last month when talking on the subject. I do not find it amusing. I nearly lost my liberty and the ratepayer footed the bill for an action based on manufactured evidence.

The Monitoring Officer admits giving no full report since 1989. Now Mrs Chidson replies to my supplementary question saying that reports of every Ombudsman case are made to the council. To who? I do not believe that this statement is correct, or is in any way consistent with her first reply? Wealden appears to offer no satisfactory internal safeguard, much as identified in the White Paper recently published.

The Chairman asks me to refrain from repeating my allegations in public. Now you and the media have the information I refer to. There can be no harm in sharing the information, which emanated from your council. The question is, should the council be asking me refrain from sharing my information? Or rather, should the council look into the matter? I feel that the members might like an explanation. Doubtless the ratepayer too would like a proper explanation - not a carefully crafted press release.

What about my toilet. The Health & Safety Executive say that planning permission is immaterial - a building in use must have a toilet. Mr Ashley Brown has argued arrogantly for a year, saying that he recognises no use of the building, so it can't have a toilet. He should work for a few hours without relief. He might also like to explain to the public walking by that the exposure is at his insistence. Charges of indecency will be referred to your council! A complaint is lodged with the European Courts under Article 3 - degrading treatment. The ratepayer may be required to foot a rather larger legal bill, even though Health and Safety have now confirmed that planning status is immaterial. I'm sure Christine Nuttall will be delighted to confirm that the facility has been removed from the premises in compliance of the (ambiguous) Order.

My sole wish is to make the best use of an historic building. Your officers spent ratepayers money on a specialist report to deny any historical connection with steam. When proof became available from an independent source, your officers prevented a new application being determined on a technicality, so as to hide the previous inaccuracy. This is further illustration of officers manufacturing circumstances to suit their purposes. I've been systematically blackened in closed session and financially steamrollered in a war of attrition - using public money. Without open government I am denied the opportunity to set the record straight and it saddens me to know that power is misused in this way.

Wealden don't appear to operate to the high standards set out as a model for all councils to follow? Planning Charter Standard booklets are still not available at any council office. Please also find enclosed a letter from the Ombudsman confirming that Mr Brown's efforts to prevent a second CLEUD application, may amount to maladministration. As irrational resistance continues, the list of question marks can only grow and in the circumstances I call for a full investigation.

Yours sincerely


Nelson J Kruschandl - COMPLAINANT IN PERSON

C.C. Sec of State DETR
District Auditor
RTPI
European Court Human Rights
The media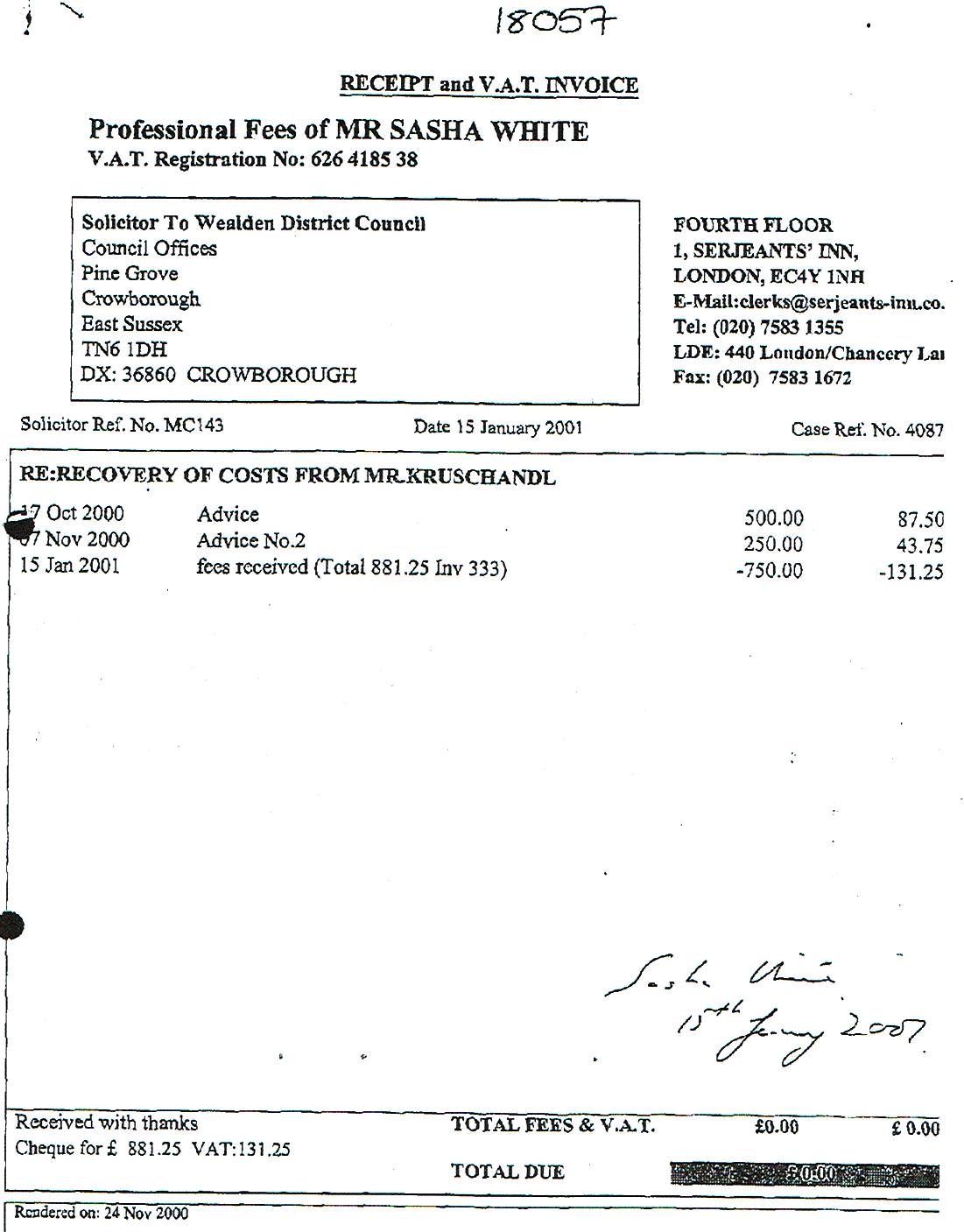 TAX DOLLARS - It costs a lot of public money, your hard earned wages as a tax payer, to mount a vendetta. Not only did this case cost the council tax payer around £50,000 fifty-thousand pounds to mount, but it cost a further (estimated) £50,000 pounds to try and sweep the dirt under the carpet when their target mounted a counter-offensive. This money was on top of the money spent during five high court hearings, two appeals and over 181 recorded site visits. Wow! The Gestapo could have done no better.
If you think about it the British tax payer is providing the resources for this administration to target innocent citizens in a so-called democracy that is in fact rapidly turning into a police state, despite Her Majesty Queen Elizabeth's efforts to keep Britain solvent.
Added to that are the ongoing ramifications where the victim of this vicious attack is more than willing to share the facts of the case with the media, and that information underpins the way that some councils misuse public money to the point where basic services such as decent roads without dangerous potholes might one day be a thing of the past. The only way to protect public money from vandals such as Wealden is to shame them into doing the right thing, setting them up as an example to other not to abuse their positions of trust pursuing eugenics agendas in a post war Britain.
The solicitor(s) for this council at this time were Christine Nuttall, Victorio Scarpa and Trevor Abbott. Trevor Scott came into the frame at some point and is still with this Council in 2018. We think the chief executive at the time was Derek Holness.
FLUSHED WITH SUCCESS - We imagine that Wealden would have been overjoyed in duping the High Court into making an Order that demanded removal of toilet facilities from their long-term adversary's home, condemning him to defecate in the old fashioned way - and remarkable is it not how well an animal can adapt and build from sheer determination until it is time to reveal the truth and his gleaming new urinals. The building has toilets re-fitted of course thanks to Dame Butler-Sloss and the occupiers rejoice with each pull of the handle, at the resourcefulness of this underdog when the chips were down. The frivolity at Wealden's offices was short lived when the Health & Safety Executive chimed in to spend a penny or two. From that point on Wealden have been bogged down with the publication of what they had done - and permanent skidmarks in the underpants of their hall of shame. No amount of toilet tissue can ever wipe the brown from this council's back passages.
Don't forget your Council's appalling Human Rights record. The above story is true and fairly recent. If your officers don't start to behave themselves, you, the members will have to potty-train them. They must start telling the truth to committees and doing something about the tragedy that is climate change. If you sort that out for us, we'll take care of feeding the world.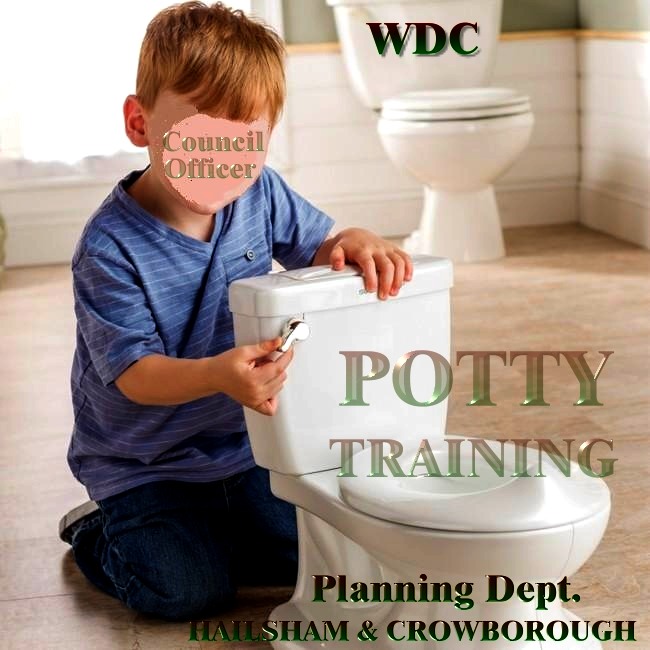 POTTY TRAINING - Using a potty may be a new skill for your planning team to learn. It's best to take it slowly and go at your candidates pace, about the same pace as a child should do the trick. Being patient with them will help them get it right, even if they sometimes feel frustrated. They should be taught that every person is entitled to a toilet no matter how much their team are out to get any challenging member of the public - and yes we know how irritating it is to be caught out - and yes of course that makes you hate that member of the public more - so that you try another dirty trick. So, if you still think the vendetta route is the way to go, be sure that you don't get caught with your trousers down. Your target may come back to haunt you with the inconvenient truth and reveal what you did and why you did it. In the words of Jim Carrey in Liar, Liar: "The truth will set you free".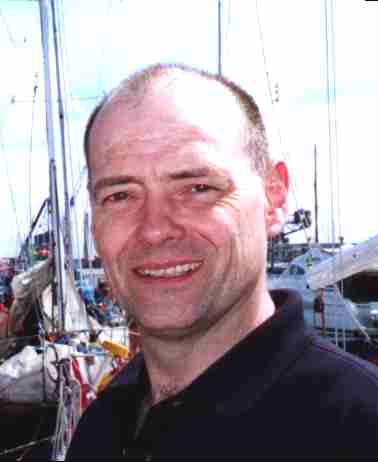 Nelson Kruschandl - Potty Trainer
If having read this you still feel the urge to go after Mr Kruschandl for showing your council the error of its ways, you are probably not suitable material for continued membership or employment - because you have been influenced emotionally by the knowledge that your council have been beaten on a serious discrimination matter by a former target. Your victim warned you about your course of action but you took no heed.
You may feel ashamed at the actions of your council at being found out for the deception orchestrated by your planning/legal officers as to the history of the Generating Works at Herstmonceux in 1986/7 - but this case should have heralded a turning point in your modus operandi. It did not. We suspect it will take a few more bruisings before this council finally get the message. But if that is how you want to play it, Dirty Harry says he's waiting for you. Was that six bullets or five? No matter, plenty more where that came from.
The deception that led to this Council spending such enormous sums trying to bury Mr Kruschandl was begun by George Morham White, Richard Mercer and Thomas Hoy who gave evidence - denying the building was a historic asset in 1987. The deception was continued by Douglas Moss, Ian Kay, Christine Nuttall, David Phillips and Victorio Scarpa into the year 2000 and the deception is maintained today by Charles Lant, Trevor Scott and others yet to be identified, where Kelvin Williams appears to have been put out to pasture.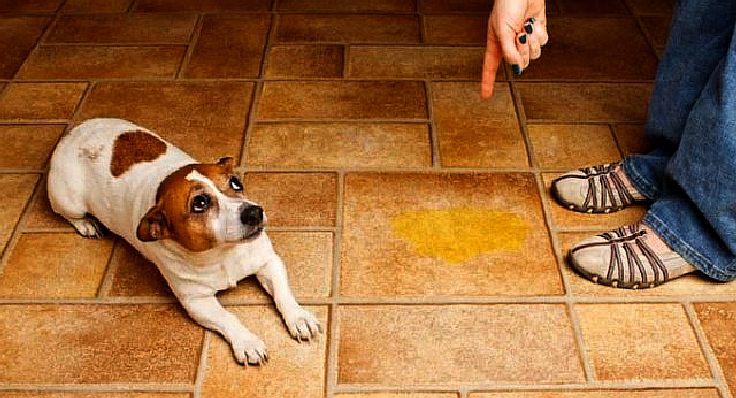 HOUSE TRAINING COUNCILS - Making councils obey the law of the land is incredibly difficult where institutionalized discrimination is rife and there are too many vested interests for them to be able to do the right thing. We need then to look at how we train animals not to foul our houses, for guidance on how to treat officers and members that are well versed in controlling development to suit their pockets, rather than the pocket of all those young families that cannot afford to live.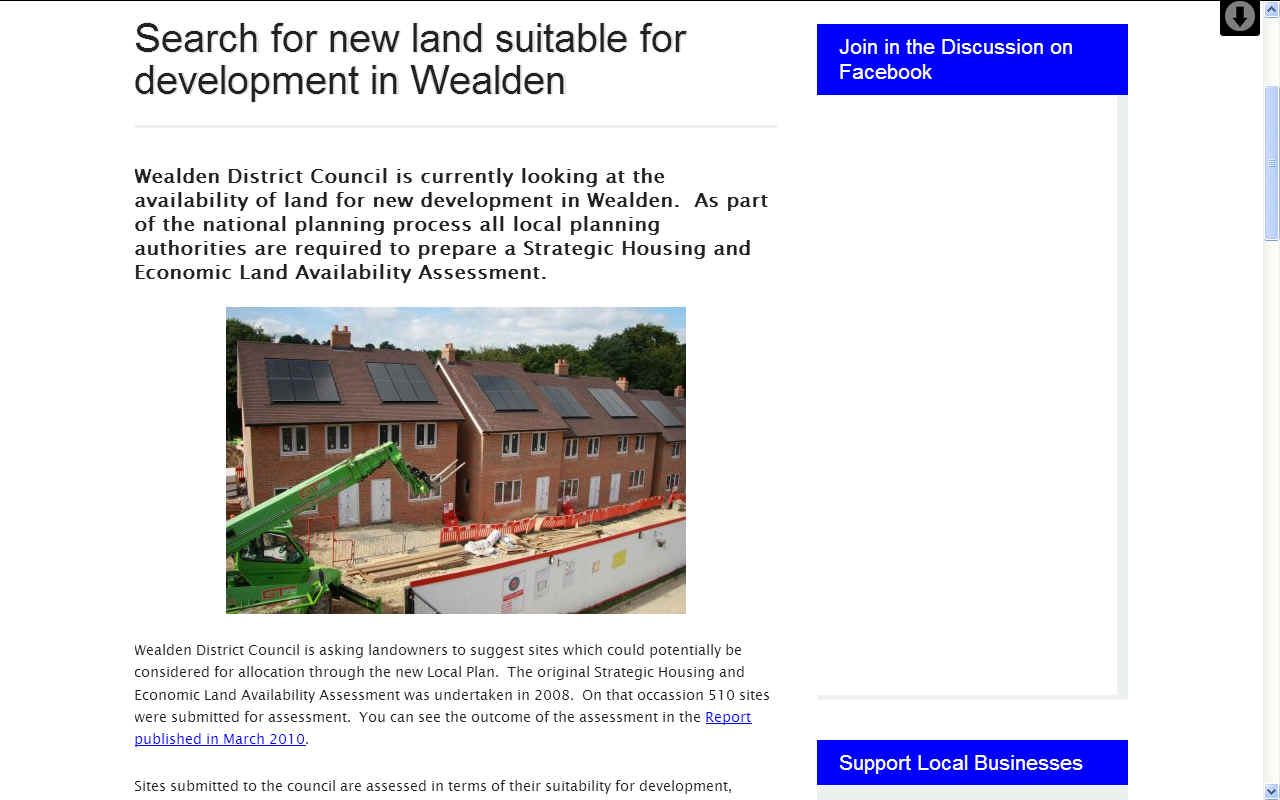 NPPF - According to the National Planning Policy Framework document, all local authorities are required to identify and earmark land for affordable housing. There is also a presumption that climate change targets will be met as per the Climate Change Act 2008, a United Nations target to reduce global warming.
This requires a good deal of forward planning and the making of hard decisions as to land use, that unfortunately, corrupt councils will find impossible to achieve without upsetting their present cozy relationships with favoured developers and Parish Council ties. Wealden's solution was to invite, rather than tell, landowners what land is suitable for affordable housing.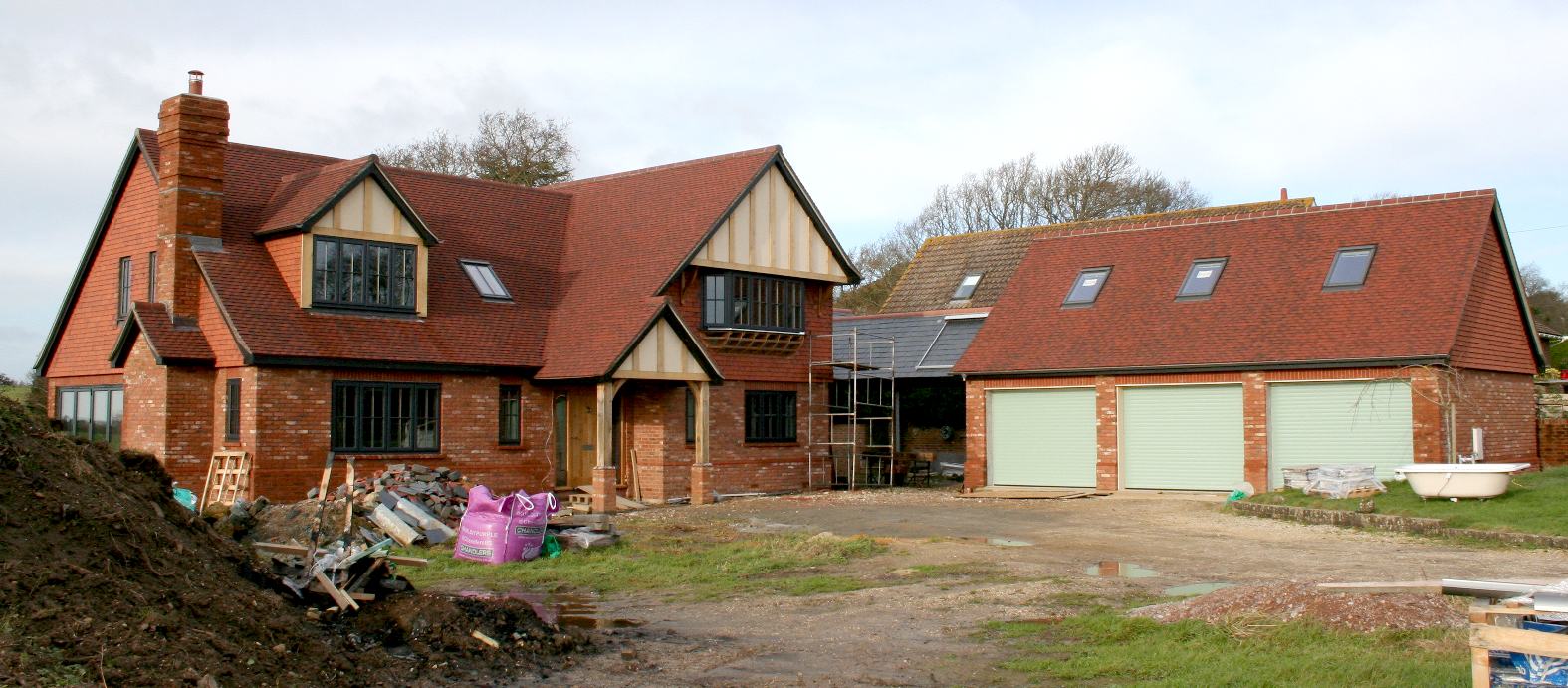 CHURCH ROAD HERSTMONCEUX - What a lovely house. But, and this is a big but, where are the sustainable energy features and is this affordable?
Another missed opportunity in a long list of unfortunate consents. We wonder what the incentive was to allow this development to proceed in the face of a housing shortage for young families on low wages. Susan Stedman was the chair of the committee that either approved or should have moderated on this permission. Have you seen any affordable housing being built in your area?
Wealden are talking the talk, but not walking the talk. This is a house in Church Street near the village of Herstmonceux that was still being built in December 2017. Next door there is a similar large house also new-build and also devoid of any micro generation features. It appears that this council are hell bent on building more of the same that got us into the climate change mess.
But listen to this: they are at the same time stopping Herstmonceux (Virtual) Museum from adding micro generation and other passive energy harvesting features such that climate change targets can be met. Not only are this council doing it wrong, but they are doing it all wrong! Johanna Howell, Ann Newton and Susan Stedman are the chair persons of the planning committee at Wealden District Council. Having accepted these positions of trust they should be making sure that planning officers are insisting on climate change features for new builds and that there is a balance of affordable housing that will ensure a sustainable society.
THIS SITE CONTAINS MANY EXAMPLES OF WEALDEN D C'S UNREASONABLE BEHAVIOUR - With thanks to Action Groups across the country for the supply of real case history and supporting documents. *THAT THE PUBLIC MAY KNOW*
Vicarage Lane, Hailsham, East Sussex, BN27 2AX T: 01323 443322

HOME | AFFORDABLE | CLIMATE | DEVELOPERS | ECONOMICS | HOMES | LADDER | MORALS | POVERTY | PROPERTY | SLAVERY | WEALTH