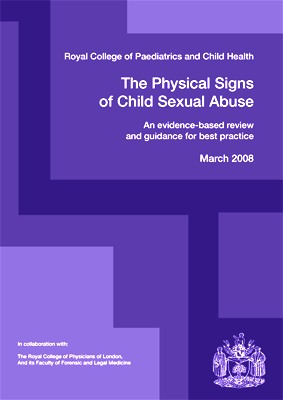 THE PHYSICAL SIGNS OF CHILD SEXUAL ABUSE

An evidence-based review and guidance for best practice

This handbook is a revision of the 1997 Royal College of Physicians publication 'Physical Signs of Sexual Abuse in Children'. Based on the best available evidence, it has been produced by the Royal College of Paediatrics and Child Health in collaboration with the Royal College of Physicians of London and its Faculty of Forensic and Legal Medicine.

The review focuses on evidence for the physical signs of child sexual abuse (CSA) in the following areas: female genitalia; male genitalia; anal signs; oral signs; and sexually transmitted infections.
The literature search has been updated and an interim statement summarising the findings is available to download: CSA Interim statement (PDF,53KB,6 pages)

A full update will be undertaken in 2012/2013 and a second edition published in late 2013. This will include new sections on healing, thermal injuries and accidental/non-intentional injuries.

Please note: The Royal College of Paediatrics and Child Health, Association of Chief Police Officers and Faculty of Forensic Medicine have recently updated the document 'Guidance for best practice for the management of intimate images that may become evidence in court'.


Get a copy of the CSA Publication

The publication is available free of charge to all designated and named doctors (email: clinical.standards@rcpch.ac.uk), and may otherwise be purchased for delivery.

The review may be ordered through the Lavenham Group. The charges include shipping and handling and are as follows:

FREE to designated and named doctors
Delivery within the UK: £31.06
Delivery to Europe: £40.06
Delivery to the rest of the world: £46.06
Contact

Lavenham Group plc
Arbons House
47 Water Street
Lavenham
Suffolk
CO10 9RN

Telephone 01787 249 199 / Fax 01787 248 267

For further information:

Website: http://lpl-uk.com/index.php
Email Lavenham Group: rcpch@lavenhamgroup.co.uk
Cheques may be made payable to 'Lavenham Group plc' and posted to the address above.

Last published on 18 April 2013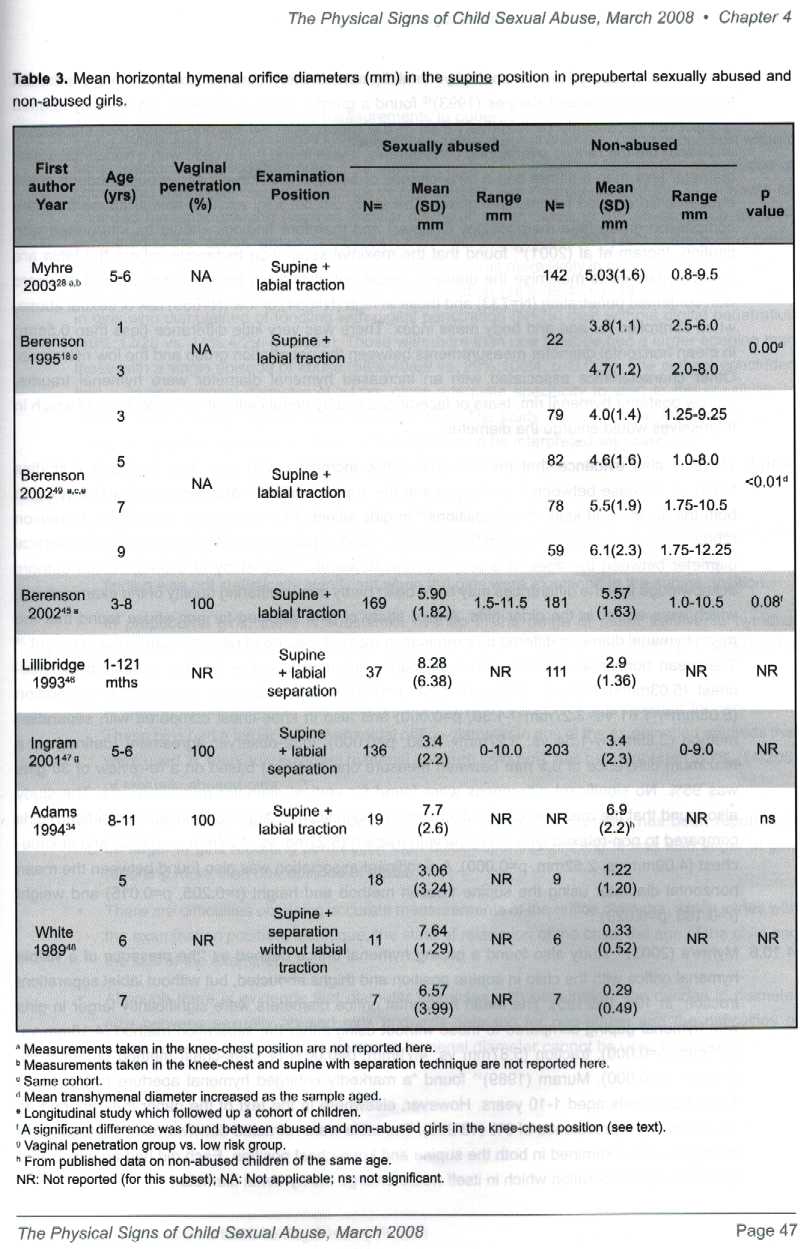 According to the RCPCH guidance on page 46 (4.10.3) Two studies compared the measurements of horizontal hymenal diameter in sexually abused girls and girls selected for non-abuse in the supine position with labial traction. Table 3 (above) presents horizontal measurements in the supine position and illustrates the considerable overlap in ranges. In a case control study, Berenson (2002) found that girls with a history of digital or penile vaginal penetration (N=189) had a larger mean tranverse hymenal diameter compared to non-abused girls (N=197) when examined in the knee-chest position (5.6+-1.8mm, range 2.0-10.25mm vs. 4.6+/-1.9, range 1.0-10.5mm, p<0.01_ but not in the supine position (reported in Table3).
Controlling for race and age, abused girls were 2.4 times more likely that non-abused girls to have a horizontal hymenal diameter over 6.5mm in the knee chest position, (95% Cl: 1.4mm-4.2mm) but with low sensitivity if 29% and specificity of 86%.
(4.10.4) Two studies measured the horizontal diameter in the supine position with labial separation technique. Lillybridge and Kappes (1993) found a greater mean diameter in the sexually abused group ("not necessarily penetrative") than in the group selected for non-abuse. It was found that a child with a horizontal orifice diameter less than 6.94mm had a 99% chance of being in the non-abused group although some abused children also fell into this group.
From the above one might expect to have noted a hymenal variation from the normal if the subject "GG" had been penetrated as claimed. But of equal importance is the fact that there were no transections, angular clefts or tears as one might expect from the more damaging repeated digital penetrations claimed. This is an interesting case that may advance the science of forensic medicine such as to detect falsehoods at an early stage - so saving the state considerable sums, that might be better spent prosecution those where there is evidence to support abuse claims.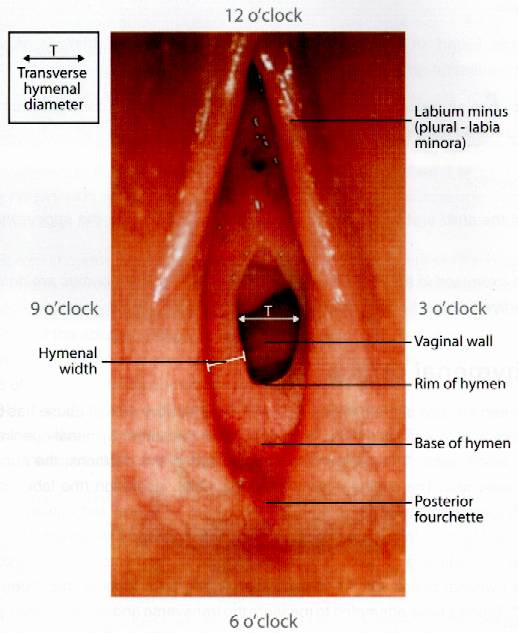 It is important when constructing a jigsaw puzzle, to have all the pieces. For example, the examiner, Doctor Melanie Liebenberg, did not know that there had been heated exchanges between the defendant and her mother and that he'd recently called off an engagement. None of the Class 3-4 signs were present, as one might have expected if as claimed, the girl had been regularly penetrated. The trial judge, Cedric Joseph, told the jury this might have been on 40 occasions. One can but imagine the state of a vagina if assaulted 40 times with no foreplay. It would not be intact for sure. NOTE: None of the above was available for a trial held just weeks before publication in March of 2008.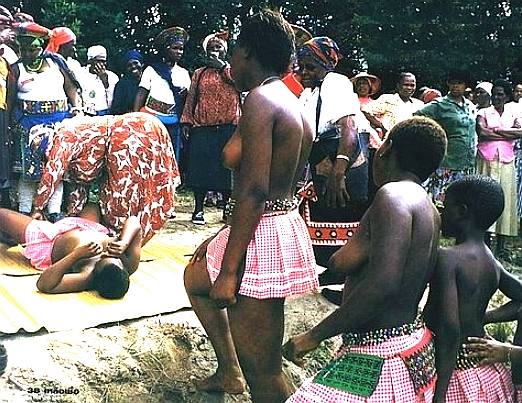 If tribes in Africa can tell if a girl is a virgin or not, how is it that in Eastbourne, a doctor with an array of modern instruments cannot. Dr Liebenberg failed to mention to the jury that none of the expected lacerations, transections and/or healed scars to the fossa or posterior fourchette - or angular clefts or tears, or labial adhesions of the hymen were present. She might have mentioned that the absense of any and all of these signs, given the claimed regularity of abuse, was not consistent with the allegations. Dr Liebenberg could have mentioned that had any of these signs been in evidence, that would have been either definitive proof of sexual abuse or at best highly suspicious circumstances. But, as we stress - none of these were present and the jury had a right to know that before sending a man to prison.
All of the above needs to be read in the context of a diary that eliminates opportunity in at least one location, thus undermining the credibility of the Crown's witnesses.
ANATOMY OF A STITCH UP - FLOW CHART
ALLEGATION SEXUAL ASSAULT 2006

follows acrimonious family break up

|

TEACHER

loses her note of original version of events

FRIENDS

report their version of gossip

SOCIAL WORKERS

failure to investigate claims

|

CHILD PROTECTION UNIT (Breaches SOCAP procedures)

|

failure to secure crime scene evidence

3rd OFFICER

|

PATIENTS DOCTOR

uses out of date forensic guidance in a controversial area of science - defence barrister fails to challenge

PSYCHOLOGIST

|

DEFENDANT CHARGED

Eastbourne Magistrates Court

|

CPS WITNESSES

Barrister fails to apply to question claimant

|

FRIENDS

DEFENCE WITNESSES

Barrister fails to interview any of 17 witnesses for defence

FAMILY

|

MEDICAL EVIDENCE

Barrister fails to challenge medical evidence even after Lewes Crown Court Judge tells him to get on to it.

|

SX POLICE

Refuse to return defence computer evidence or to confirm nothing untoward on computers. Court eventually force Police to return.

|

TRIAL COURT FEB 2008

Hove Crown Court - conservative venue with high conviction rate

|

Cramp & Co

Sussex Chambers

JURY SWORN IN

SOLICITOR

|

PRESS

Publish mid-trail in violation of Court Order to preserve fair hearing - contempt of Court. Trial Judge, Cedric Joseph, fails to remedy.

|

JUDGES SUMMING UP

Misdirects Jury on vital diary evidence and asks them to decide medical issues for which no juror is qualified

|

VERDICT FEB 6 2008

A guilty verdict is returned

JUSTICE

|

INJUSTICE

APPEAL PROCESS BEGUN MAY 2008

APPEAL SOLICITOR

Stuart Grace & Co

|

1st APPEAL BARRISTER

Michael Harrison

APPLICATION TO COURT OF APPEAL requesting transcript of medical testimony

|

Her Majestys's Court Service (HMCS) - refused transcript = abuse of process Appeal barrister unable to perfect grounds

|

SINGLE JUDGE

Sir Christopher Holland - refuses leave and initials box - compounding abuse of process

|

APPLICATION TO ECHR May 2009

28536/09

|

APPLICATION TO CCRC December 2009

In England once leave to appeal is refused, there is no other appeal process save via the Criminal Cases Review Commission

|

LEGAL AID APP FUNDING 2010

|

SOLICITOR (CCRC)

Wells Burcombe & Co

|

BARRISTER (CCRC)

Dominic Chandler

CCRC 2010

Provisionally refuse application.

|

CCRC 2010

Freedom of Information request reveals new medical guidance exists which the CCRC had neglected to mention

|

LEGAL AID APP FUNDING 2011

For report as to natural marks and virginity reference RCPCH guidance March 2008 - one month after trial.

|

SOLICITOR

Ross Simon & Co

Chizzy Nsofor

|

BARRISTER

Lucy Corrin

|

CCRC 2011

Obtain limited forensic Report as to naturally occurring marks.

|

CCRC 2012

Admit medical evidence to Jury misleading - but refuse to investigate virginity issue, diary misdirection or provide transcript they have obtained as to revelation of diary mid-trial.

|

LEGAL AID APP FUNDING 2012

To seek a Judicial Review of CCRC's refusal to investigate inconsistencies in evidence as above.

|

SOLICITORS JUDICIAL REVIEW

David Wells & Siobhan Tipper

|

BARRISTER

|

HIGH COURT (ADMIN) 2013

Refuse leave for a Judicial Review

|

LEGAL AID REFUSE FUNDING

To Appeal to the Appeal or Supreme Court

|

Fresh Application having exhausted possible domestic remedies

|
In a case where sexual assault is claimed, it is vital for investigators to act quickly to prevent potential witnesses from rehearsing and developing a version of a false claim. The investigators in this case allowed the claimant two weeks to rehearse a story, all the while she was obtaining feedback from social services and friends as to what to say such that it might be acceptable (believed). Coaching or rehearsing a story is of course illegal. Clearly, in this case coaching is a major feature. SOCAP procedures are designed to prevent coaching by obtaining a statement the moment an allegation is made. By this means false allegations may be revealed by preventing changes to a story that repair obvious lies that a defence will be able to disprove.
Clearly, in allowing 2 weeks for the claimant to speak with friends and social services, the Sussex Police were negligent in this case, depriving the defence of a valuable record of changes in the story as the allegation was developed. Was this simple negligence or criminal negligence? The CPS knew this was going on and used it to their advantage.
RIGHT OF REPLY
If any person who wishes to refute the facts as published herein, we would like to hear from you. A failure to respond to this invitation will be taken as deemed acceptance.
CSA Reviewers:


Dr Maysoon Aldoori, Consultant Paediatrician, Dumfermline and West Fife CHP, Scotland

Dr Amanda Bennett, Consultant Community Paediatrician, Alder Hey Children's Hospital,

Dr Christine Bowman, Consultant Physician in GU Medicine, Sheffield Teaching hospitals

Dr Maria Bredow, Consultant Paediatrician, United Bristol Healthcare NHS Trust

Miss Frances Corrigall, Researcher, RCPCH, London (Jan 07-Jul 07)

Dr Margaret Crawford, Consultant Paediatrician, United Lincolnshire Hospitals Trust

Dr Dominic Croft, Consultant Community Paediatrician, Danestrete Centre, Stevenage

Dr Emma Curtis, Consultant Community Paediatrician, Adelaide and Meath Hospital,

Dr Geoff Debelle, Consultant Community Paediatrician, Birmingham Children's Hospital NHS Foundation Trust

Dr Juliet Farquhar, Specialist Registrar, Yorkhill Hospital, Glasgow

Miss Lavinia Ferrante Ruffano, Researcher, RCPCH, London (Jan 07-Jul 07)

Dr Fiona Finlay, Consultant Community Paediatrician, Bath & North East Somerset PCT

Dr Greta Forster, Lead Clinician, Haven Whitechapel and Consultant Physician in

Dr Sara Ghulam, Consultant Community Paediatrician, East Kent Hospitals NHS Trust

Dr Carys Graham, Consultant Community Paediatrician, National Public Health Service for

Mrs Linda Haines, Head of Research, RCPCH, London

Dr Julia Hale, Consultant Paediatrician, Bexley Care Trust

Dr Chris Hobbs, Consultant Paediatrician, Leeds Teaching Hospitals NHS Trust, Leeds

Dr Elaine Lewis, Consultant Community Paediatrician, Addenbrooke's Hospital, Cambridge

Dr Anne Livesey, Consultant Community Paediatrician, Alexandra Hospital for Sick Children Brighton

Dr Lindsay Logie, Consultant Paediatrician, Royal Hospital for Sick children, Edinburgh

Dr Jane Macdonell, Consultant Paediatrician, Borders General Hospital, Scotland

Dr Una MacFadyen, Consultant Paediatrician, Stirling

Dr Alison Maddocks, Consultant Paediatrician, National Public Health Service for Wales

Dr Jacqueline Mok, Consultant Paediatrician, Department of Community Child Health,

Dr Alison Mott, Consultant Paediatrician, Cardiff & Vale NHS Trust, Cardiff

Dr Olusoji Olakanpo, Researcher, RCPCH (Apr 06-Feb 07)

Dr Elizabeth Penny, Consultant Community Paediatrician, Cardiff & Vale NHS Trust, Cardiff

Dr Mary Pillai, Consultant Obstetrician Gynaecologist, Cheltenham General Hospital

Dr Katia Prime, Locum Consultant Physician in Genitourinary Medicine

Miss Rita Ranmal, Clinical Effectiveness Co-ordinator, RCPCH, London

Dr Alicia Rawlinson, Consultant Community Paediatrician, Royal Gwent Hospital

Dr Jane Ritchie, Consultant Paediatrician, Kent and Medway NHS and Social Care

Dr Deborah Rogers, Faculty of Forensic and Legal Medicine, London

Dr Karen Rogstad, Consultant Physician in Genitourinary Medicine/Honorary Senior

Dr Jane Schulte, Consultant Community Paediatrician, North Bristol NHS Trust

Dr Ruth Skelton, Consultant Paediatrician, Bradford Hospitals NHS Trust

Dr Hilary Smith, Consultant in Community Child Health, Royal Manchester Children's Hospital

Dr Sally Stucke, Consultant Community Paediatrician, Herefordshire Primary Care Trust

Dr Amanda Thomas, Consultant Paediatrician, Leeds Primary Care Trust, Leeds.

Dr Catherine Tooley, Cambridge

Dr Hazel Walter, Forensic Physician, Herefordshire

Dr Jane Watkeys, Consultant Community Paediatrician, Swansea NHS Trust

Dr Dawn Wilkinson, Consultant Genitourinary Medicine, Jefferiss Wing Centre for Sexual

Dr Olwen Williams, Consultant Physician in Genitourinary Medicine, Wrexham Maelor


Last published on 15 June 2011
LINKS
http://www.rcpch.ac.uk/child-protection/publications/child-protection-publications
http://www.rcpch.ac.uk/GuidanceonIntimateImages30JUNE2010.pdf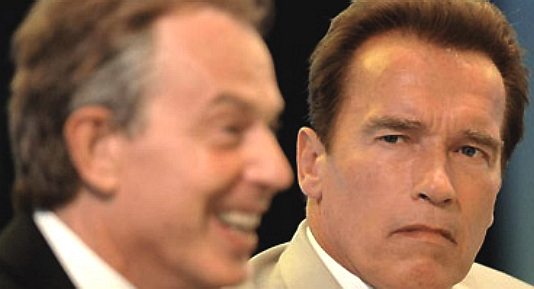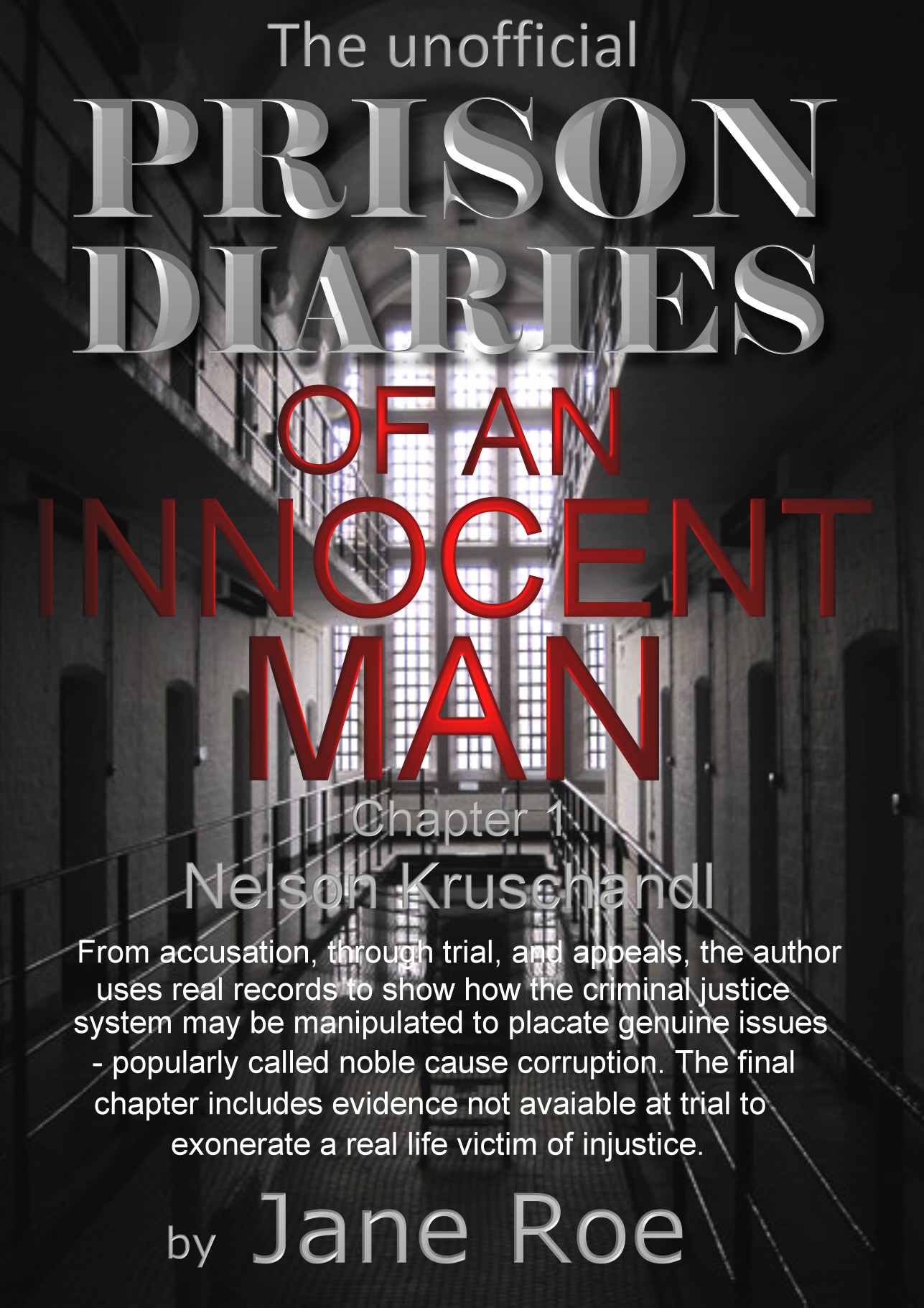 His barrister didn't challenge the so-called scientific evidence produced at trial. He should have. It was junk science. You'll have to wait for the subjects appeals in the ECHR to conclude before this book is published. Maybe then we'll see an official version in 2016/2017? European appeals take 4 years on average, from date of lodge. But first you have to exhaust any domestic remedy. He has finally, as of February 2013. A claim was lodged in July of 2013.
FAIR USE NOTICE
This site contains copyrighted material the use of which has not always been specifically authorized by the copyright owner. We are making such material available in our efforts to advance understanding of environmental, political, human rights, economic, scientific, and social justice issues, etc. We believe this constitutes a 'fair use' of any such copyrighted material as provided for in section 107 of the US Copyright Law. In accordance with Title 17 U.S.C. Section 107, the material on this site is distributed without profit to those who have expressed a prior interest in receiving the included information for research and educational purposes.
This site is protected under Article10 of the European Convention on Human Rights and Fundamental Freedoms.