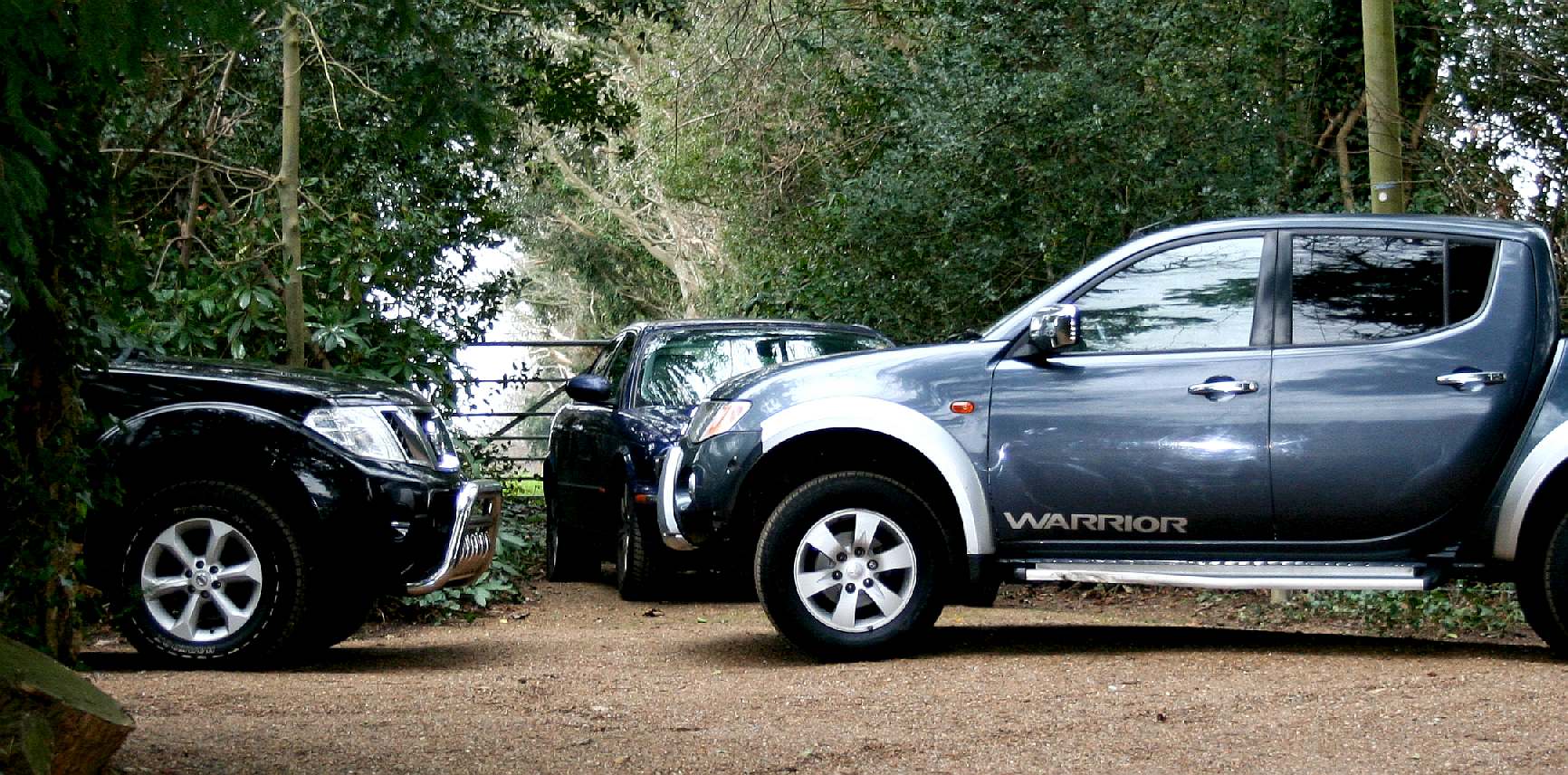 According to a number of company check websites, Clare Askaroff is the controlling mind of Lime Park Estate Limited also having a majority shareholding.
Clare and Nikolai Askaroff bought into Lime Park in 1981. They set about refurbishing number 4 Lime Park, renaming their quarter of the former manor house 'Lime.'
It appears that Mrs Askaroff was content to go along with whatever was proposed by Peter Townley and Henry Arnell, including giving evidence at a planning appeal in 1997 before Inspector Raymond Michael, carefully leaving out any reference to the origins of the generating buildings, though she knew what they were when herself and her husband sold the historic asset to Nelson Kruschandl in 1982.
As a director of a residents property management company, Clare and her fellow directors owe any other occupier in Lime Park a fiduciary duty not to cause them loss.
Lime Park Estate Limited owns the shared drive and nothing else in Lime Park. The shared drive has two entrances, one from Church Road leading north into the Park, and another leading from Gardner Street near the Fire Station, leading south-east into the Park along a right of way that passes through (or alongside) land belonging to Bernie Ford.
For some time the directors of LPE Ltd have been locking the access gate and allowing shrubs and other flora to overgrow the gate, in so doing depriving the occupiers of a Deed of Covenant right of way, contrary to their fiduciary duty to observe and protect the rights of other users.
This violation of the rights of others is also causing or putting others at risk of loss, contrary to Section 4 of the Fraud Act 2006, potentially making all those directors involved in the conspiracy to frustrate those access rights, guilty of the criminal offence of fraud.
PREFERRED (ELITIST) RESIDENTS = DISCRIMINATION & OPPRESSION
The lawful purpose of a residents property management company is to fairly represent the interests of all concerned. Hence, a prerequisite is that all the occupiers of whatever, are offered the opportunity to make representations and to purchase shares to ensure that no single person has a controlling stake in the company.
Clearly, this is not the case concerning this company.
You may consider such tactics on the part of Lime Park Estates Limited to be bullying or intimidatory, but the Companies Acts describe this as oppression - which is of course unlawful - and as that mantra moved past November 2006, became illegal by virtue of the Fraud Act 2006, with anyone involved potentially liable in respect of the Accessories Aiding and Abettors Act 1861.
Unless resolved, this is a matter for Companies House, possibly involving the disqualification of any and all directors, unless they work to correct their modus operandi and include the interests of all those using the shared drive in their day to day thinking.
Conspiracy to cause loss is a criminal offence under the provisions of the Criminal Law Act 1977. The maximum penalty against conviction can be life imprisonment.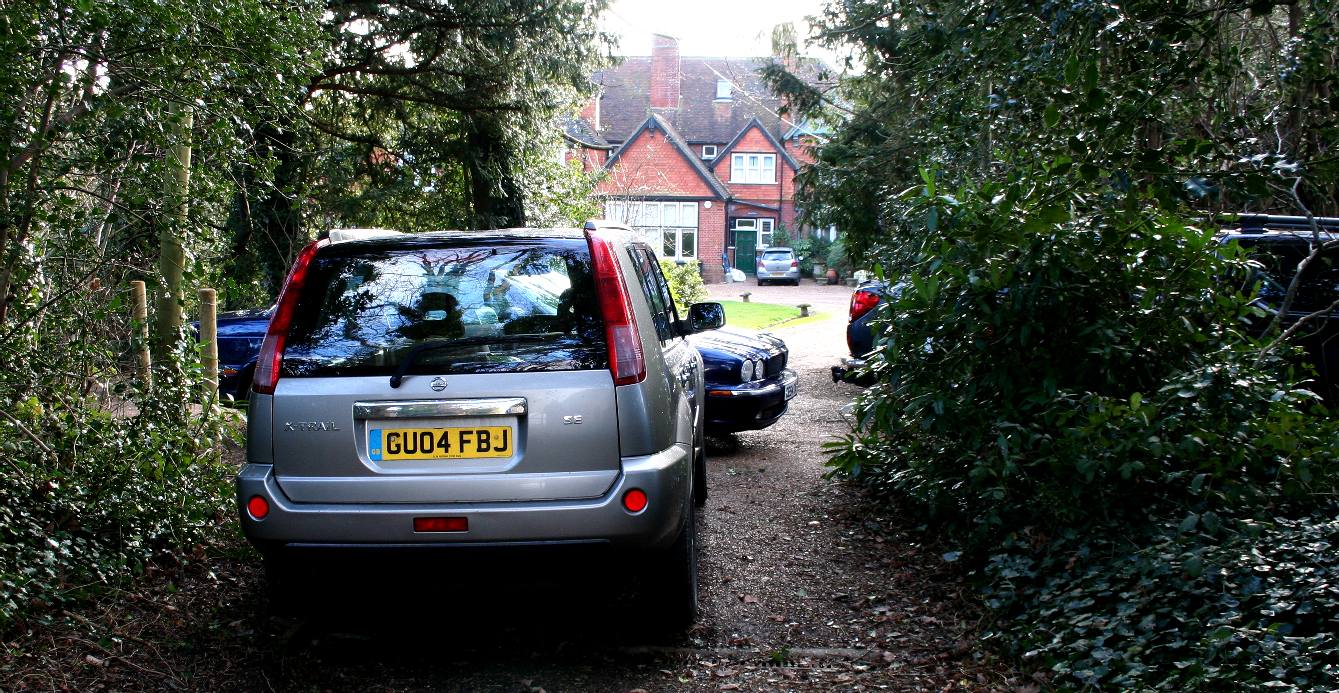 The directors of Lime Park Estates Limited as at the 15th of July 2012 were:
* Shelagh Claire Lambert (17-09-53 Sales Executive)
* Peter Gwyn Langford Townley (15-07-1924 - Retired)
* Louise Elizabeth Jones (06-09-1959 - Receptionist BMW Hailsham)
* Camille Anne-Marie De Kok (12-03-1961 - Sales Manager Camlock Systems)
Prior to this Henry Arnell and Gillian Arnell were residents, naming number 2 Lime Park: Linden House.
PROPERTY PRICE HISTORY:
East Lodge, Lime Park - Estimated value £ 256,000 (range £204,800 to £307,200)
Findaproperty.com/valuation/church-road & Findaproperty.com/house-valuation
Linden House, Lime Park - Sold £354,957 freehold 22 Aug 2006 (Rightmove.co.uk/house-prices/)

Lime House, Lime Park - Sold £310,700 freehold 26 Apr 2001
Lime House, Lime Park - Sold £165,000 freehold 4 July 1997 (Zoopla.co.uk/house-prices)
Company Officers - Current and Previous
Persons with Significant Control
| Name | Active from | Born | Address | Level of control |
| --- | --- | --- | --- | --- |
| Mrs Clare Askaroff | 2016-07-20 | 7/1957 | Lime Lime Park, Church Road, Hailsham, East Sussex BN27 1RF | Ownership of shares 25 to 50 percent |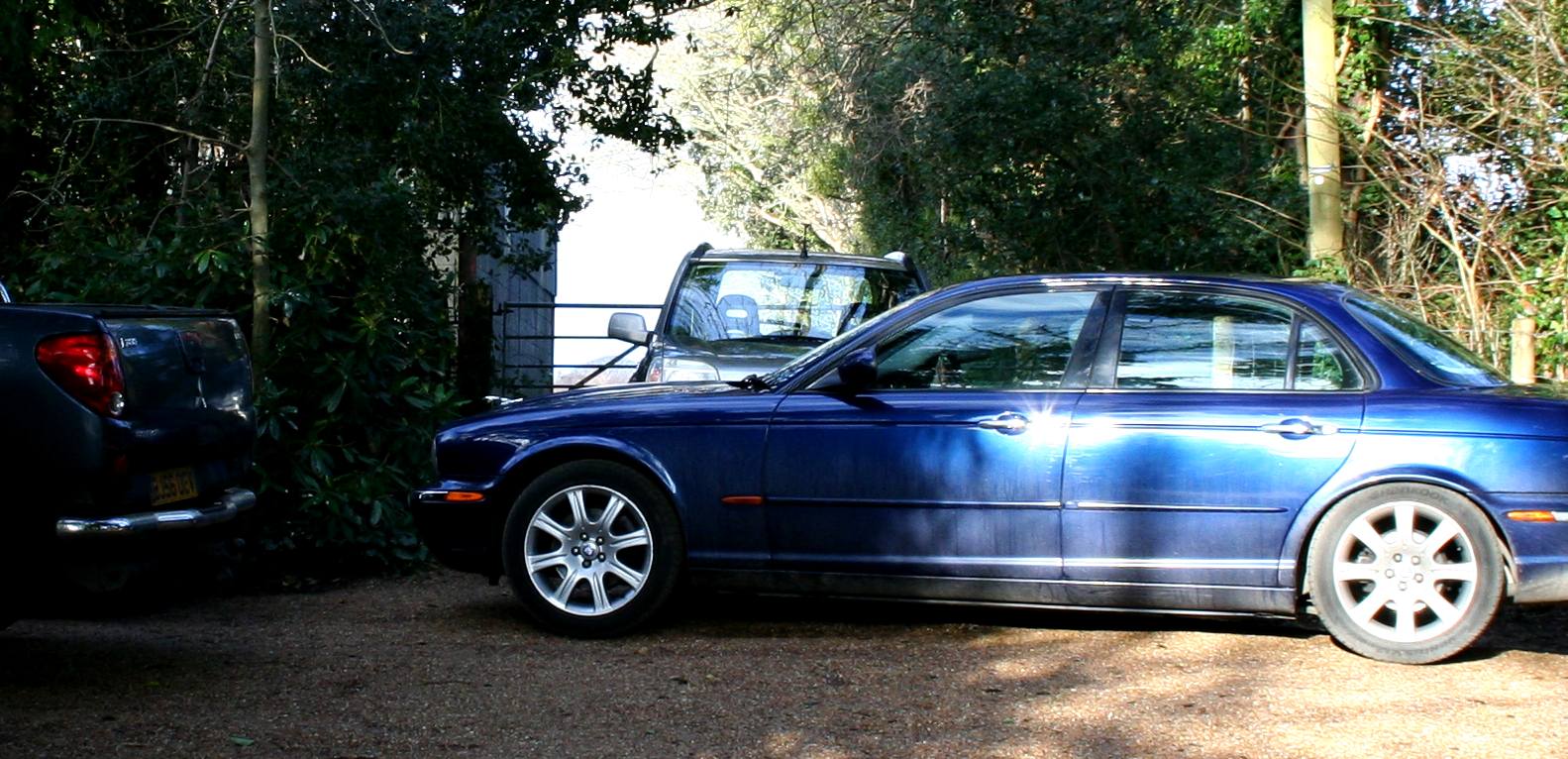 | | |
| --- | --- |
| OCCUPIERS | PROPERTY |
| Shelagh Claire Lambert | |
| Peter Gwyn Langford & June Erben Marion Townley | |
| Camille Anne-Marie De Kok | |
| Louise Elizabeth Jones | |
| Clare Askaroff | Lime (not a director of LPE Ltd in 2012) |
| Lime Park Heritage Trust | |
| | East Lodge |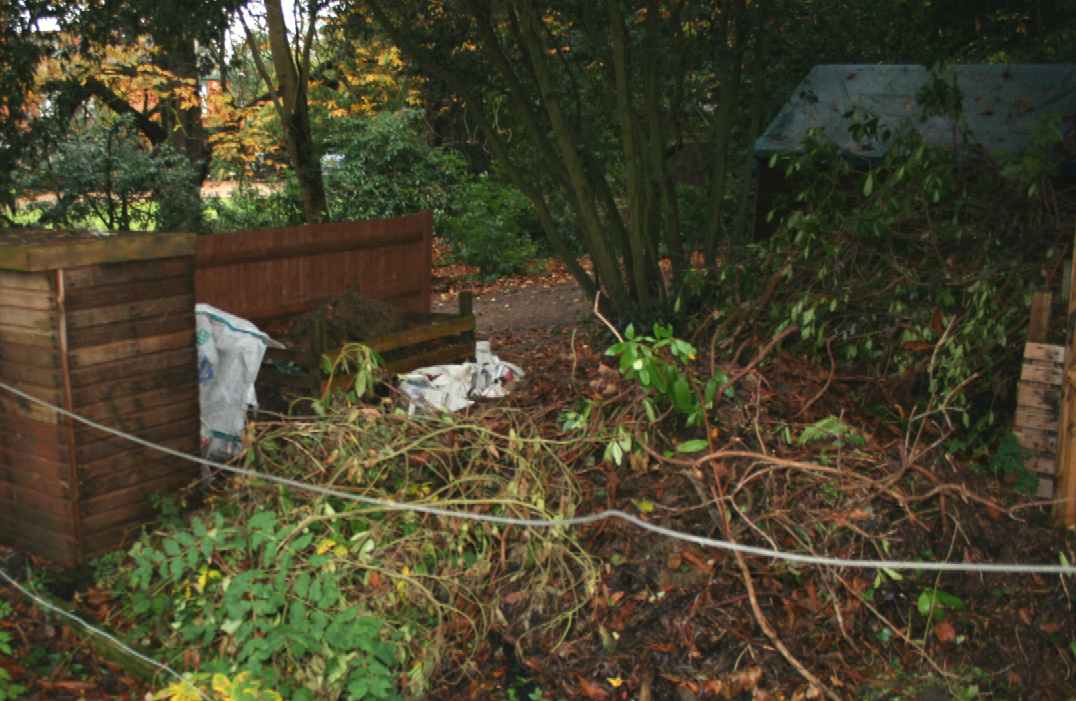 LIGHTING OF BONFIRES - Another deliberate act allegedly designed to cause loss, or expose the historic buildings as to potential fires and vermin infestation, was the lighting of bonfires in close proximity to the historic generating buildings. This small parcel of land was used to store plant material and branches that was then lit, just feet away from a boundary. At the time the parcel of land was owned by Camille de Kok. According to the fround workers, fires were lit under instruction of Louise Jones and Peter Townley, as directors of Lime Park Estate Limited.
The occupiers of the historic buildings complained to the local authority and the Fire Brigade. In the end the fires had to cease because Russell Pike was not covered against fire risk with adjacent buildings being so close. The fencing seen here was removed by Lime Park Estate Limited after it was pointed out that it caused an obstruction to enjoyment of the shared drive. Camille de Kok and Louise Jones sold up and moved shortly after this episode in the vendetta that was unfolding.
SUSSEX INDEX A - Z
CHIDDINGLY - HORSE SHOW and GYMKHANA
CUCKMERE VALLEY - EXCEAT
TWISSELLS MILL, OLD HEATHFIELD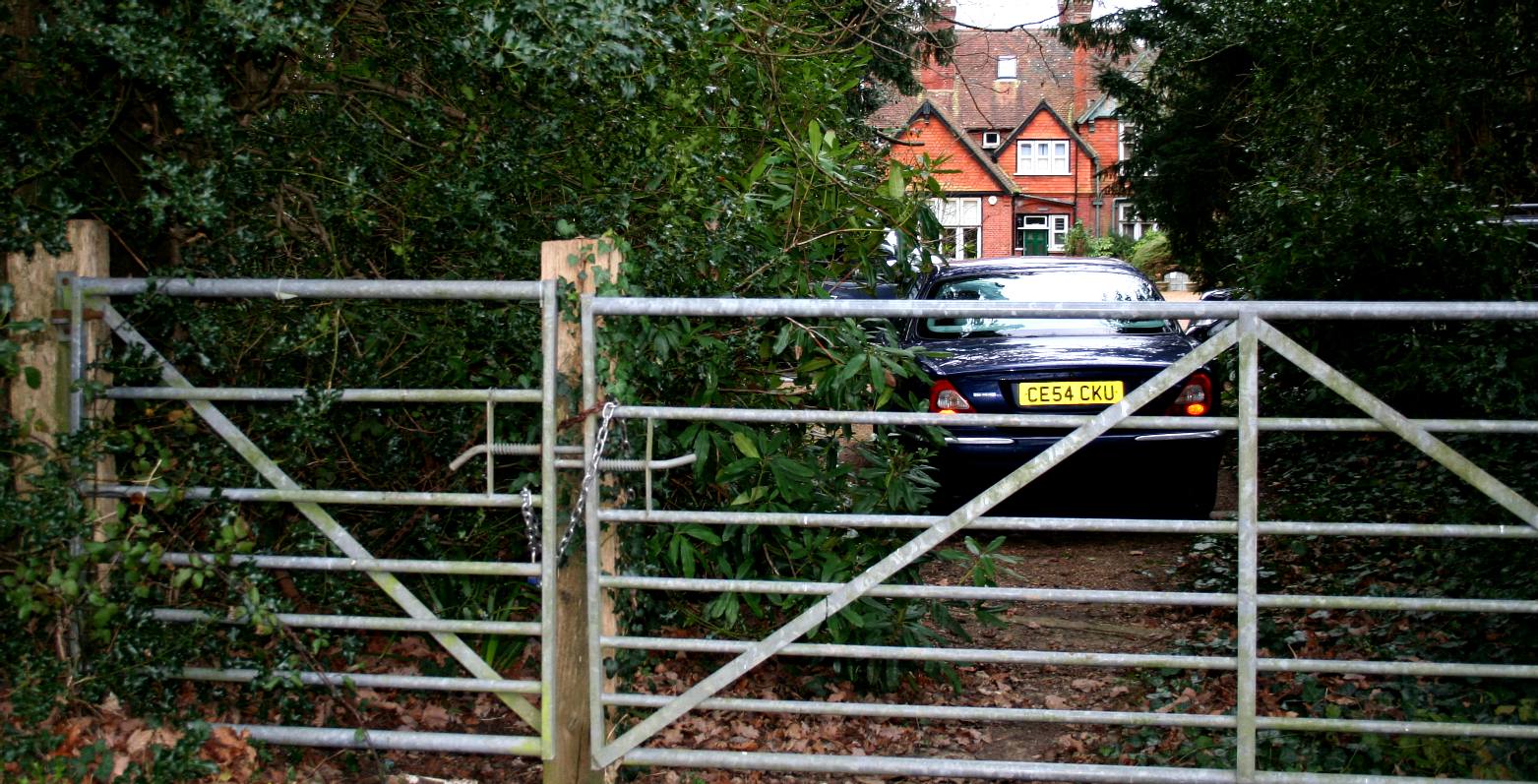 Herstmonceux (pronounced: "Hers-mon-zoo") is a village in the county of East Sussex in the South East of England. It is the location of Herstmonceux Castle and the former site of the Royal Greenwich Observatory.
Herstmonceux is also famous for trugs. These are baskets made from willow boards set in an ash or chestnut frame. However, this tiny village, with its single parade of shops along the busy A271 (Gardner Street), a bottleneck for traffic, is perhaps more famous for The Old Generating Works (Steam House), which together with Rudyard Kipling's Batemans, is the only surviving evidence of the early electricity generating industry in Sussex. This building in included on a Monument Protection Programe (MPP) since it has fallen into a state of disrepair, much as the windmill at Windmill Hill, had been allowed to deteriorate to the stage where that almost fell down. The windmill was saved with the help of a £500,000 grant from the Heritage Lottery fund.
Other buildings of note in the locality include Lime House and Lime Cottage. Lime Cottage is a grade 2 listed building. Lime House is the manor house previously owned by the Baron de Roemer. It was his son Charles who built the generating building and supply network which gave electricity to Herstmonceux in advance of other towns. A pioneer indeed.
For more information on this interesting building, see: ARCHAEOLOGY
NEIGHBOURS - June and Peter Townley in years gone by. Peter Townley was the controlling mind of Lime Park Estate Limited along with Henry Arnell, who once said to the occupier that he'd like to bulldoze the historic generating buildings. Peter Townley tried for years to purchase the former generating station at a knock down price. Wealden aided and abetted that ambition by way of a conspiracy to deceive the Secretaries of State as to the archaeological find on their doorstep.
HOME | AFFORDABLE | CLIMATE | DEVELOPERS | ECONOMY | FLOOD | HISTORY | HOMES
LADDER | MORALS | POVERTY | PROPERTY | SLAVERY | TAXES | SLUMS | VALUATIONS | WEALTH
CASE STUDIES | LAW | POLITICS | RIGHTS