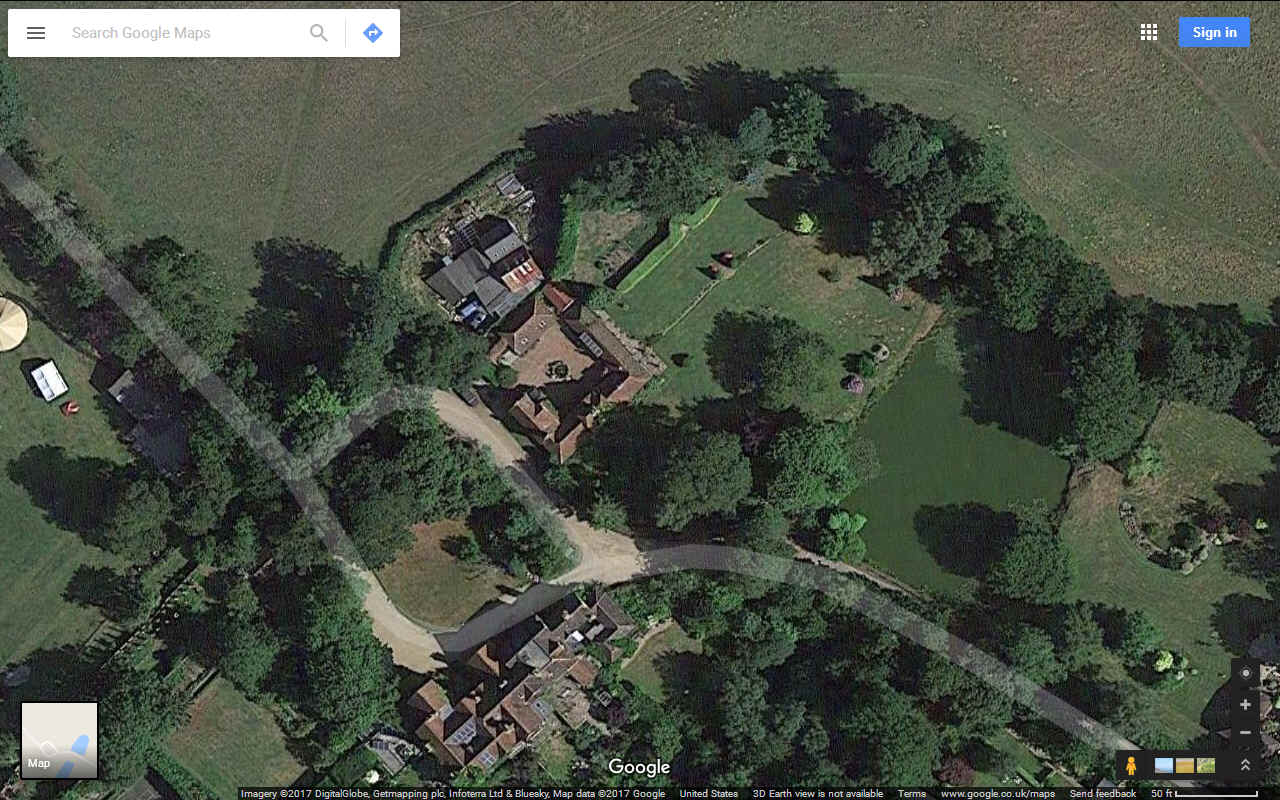 Peter Townley and Henry Arnell were instrumental in forming Lime Park Estate Limited around 1985.
Lime Park Estate Limited took possession of the shared drive from Wickens Estates Limited.
Lime Park Estate Ltd began litigation shortly thereafter with what looks to have been the intention to prevent tree surgery and other works against Nelson Kruschandl. This was in connection with a dead holly tree and boundary issues where the new company was concerned with operation of the shared drive only, but no other land. The limits of operation being restricted to that transferred in law as shown on a Land Registry map at that time.
ANTI SOCIAL BEHAVIOR
Willful neglect is failing to carry out routine maintenance, or otherwise preventing another from doing what is required to keep grounds of buildings in good order. If the acts done in pursuing such a course of action cause a neighbour loss, then the Fraud Act 2006 may kick in.
LIME PARK ESTATE LIMITED
The minutes of the company make interesting reading. If considering moving into Lime Park, make sure the drive maintenance company provides you with a full set.
The company appears to have been operating in violation of their fiduciary duty to all of those who use the drive in the park. This single factor tends to prove that the formation of the Lime Park Estate Ltd was to enable jointly funded actions against those who were not directors of the company, in violation of Article 14 and the Fraud Act 2006.
The stated trading code of the company is Residents Property Management. This is a misstatement. It is a selected 'residents' property management company for the express purpose of disadvantaging one occupier in the park. Such disadvantage where it causes loss, or the risk of loss, constitutes criminal fraud.
It is unfortunate, that where the lead directors Henry Arnell and Peter Townley are no longer active, that they have created a situation where follow on directors may be guilty of a criminal offence, simply for carrying on as the company started - without any corrective mechanism. This may be an issue for Companies House and the potential disqualification of the present directors, unless they put the matter right.
The directors of Lime Park Estates Limited as at the 15th of July 2012 were:
* Shelagh Claire Lambert (17-09-53 Sales Executive)
* Peter Gwyn Langford Townley (15-07-1924 - Retired)
* Louise Elizabeth Jones (06-09-1959 - Receptionist BMW Hailsham)
* Camille Anne-Marie De Kok (12-03-1961 - Sales Manager Camlock Systems)
This directors changed when Peter Townley became too old to remain the controlling mind of the company, Henry Arnell having passed away some years previously.
New directors in 2018 included:
* Phillip Gallagher
* Susan Voigt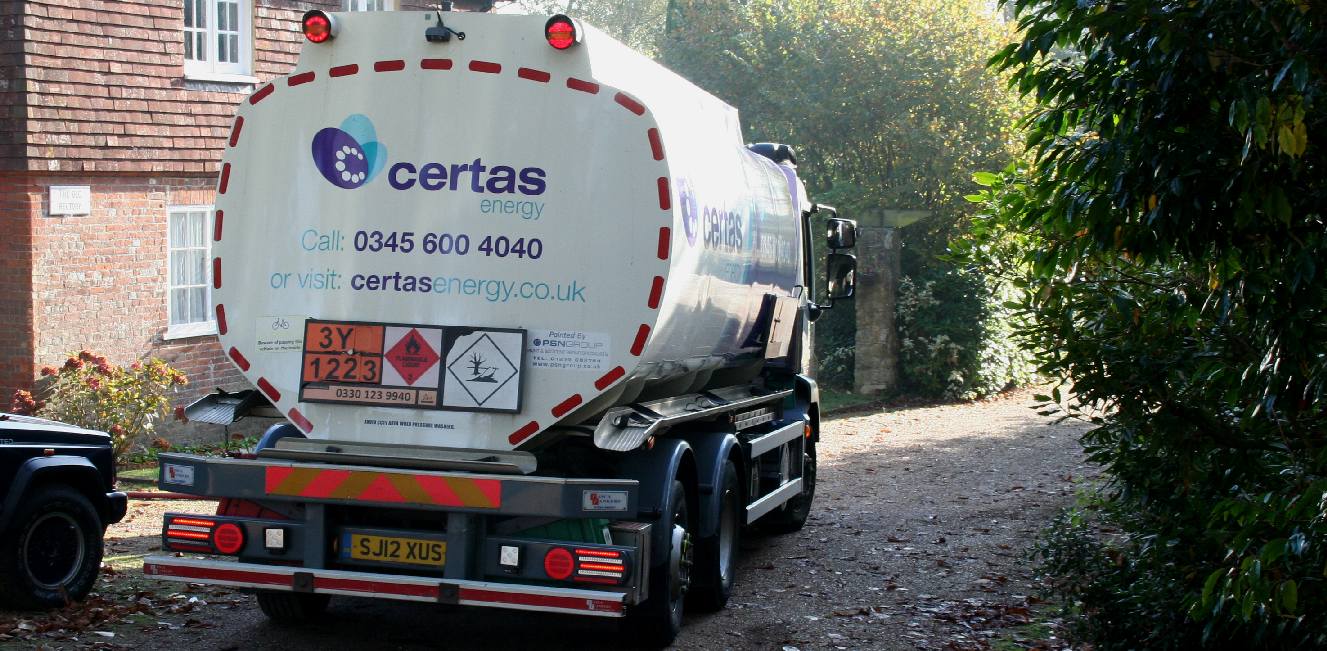 FOSSIL FUEL USAGE STUDY - Deliveries of fuel oil and gas in Lime Park are frequent. Older properties were not designed to be energy efficient. This is the proof. One reason that the Church sold the Rectory in the early 1980s, was the high cost of heating oil for a house that is poorly insulated. There is though much scope for improvement. Added to the cost of the fuel oil is the cost in terms of transport for each delivery and the carbon miles this generates.
On site water heating and solar panels for electricity would help enormously in the battle to contain a warming planet. We hope that any new occupiers will do something about this - and that unlike next door, Wealden may actually encourage the owners. Maybe there should be a law about energy efficiency upgrades at exchange, where the vendor and purchaser agree to contribute to improvements that are agreed by an expert. If a unit has already been upgraded, then no contribution is necessary. Fuel for thought. Below are some of the civil servant officers that appear not to have their eye on the climate change issue, some of which might be more concerned with keeping buildings in the hands of preferred people - contrary to Articles 8 and 14 and Article 1 of Protocol 1. Any violation of a person Human Rights by a council is of course unlawful and may become illegal if it is a prolonged assault on a person, when Article 3 also comes into play.
WICKENS ESTATES
STORE PROPERTY DEVELOPMENTS LIMITED
41 EASTCHEAP
LONDON
EC3M 1DT (Registered Office)
Company No. 00463356

Previous Names:

Date of change Previous Name
05/03/1987 WICKENS ESTATES LIMITED

Company Type: Private Limited Company
Nature of Business (SIC):
68100 - Buying and selling of own real estate
68209 - Other letting and operating of own or leased real estate

Mortgage: Number of charges: 20 ( 0 outstanding / 20 satisfied / 0 part satisfied )
Last Members List: 27/11/2012
The date of incorporation of Lime Park Estate Limited is just 3 days after Wickens Estates Limited changed their name to Store Property Developments Limited, shortly after which Lime Park Estate Limited, having taken over the administration of the shared drive in Lime Park, commenced action against Nelson Kruschandl for the lopping of a tree, amongst other claims. There can be little doubt from the date and timing of these company transactions, that certain owners in Lime Park, wished to acquire the power to take an action against this other owner, and to deny that other owner any say in the matter.
Unfortunately for Lime Park Estate Limited, the tree they were complaining about turned out to be dead, for which removal was good husbandry according to a leading local tree specialist. Not only that, the dead holly was not even within the boundaries of Lime Park. Other issues were untested, where Lime Park Estate Limited failed to continue with their action - presumably to avoid costs consequences.
We wonder if Wickens Estates Limited knew what the intention of Lime Park Estate Limited was?
| | |
| --- | --- |
| OCCUPIERS PAST & PRESENT | PROPERTY |
| Shelagh Claire Lambert | |
| Peter Gwyn Langford & June Erben Marion Townley | |
| Camille Anne-Marie De Kok (SOLD July 2014) | |
| Louise Elizabeth Jones (SOLD October 2013) | |
| Clare Askaroff | |
| Lime Park Heritage Trust | (now) Herstmonceux Museum |
| | East Lodge |