Where Wealden's Petition Panel had found only small mistakes and cleared their own council, they did not look at their failure to protect Anne Harris. It is alleged Wealden's planning and enforcement department were doing favours for Mrs Harris' landlord. What Wealden describe as a small mistake, was described by Judge Kennedy (in the Eastbourne County Court) as the worst case of harassment he'd seen.
The Local Government Ombudsman found Wealden guilty of maladministration and fined them. Yet despite the finding of the County Court and the LGA, Wealden went on to harass Mrs Harris and their Monitoring Officer failed to report to the Members as required by the Local Government and Housing Acts. The Monitoring Officer has since been replaced.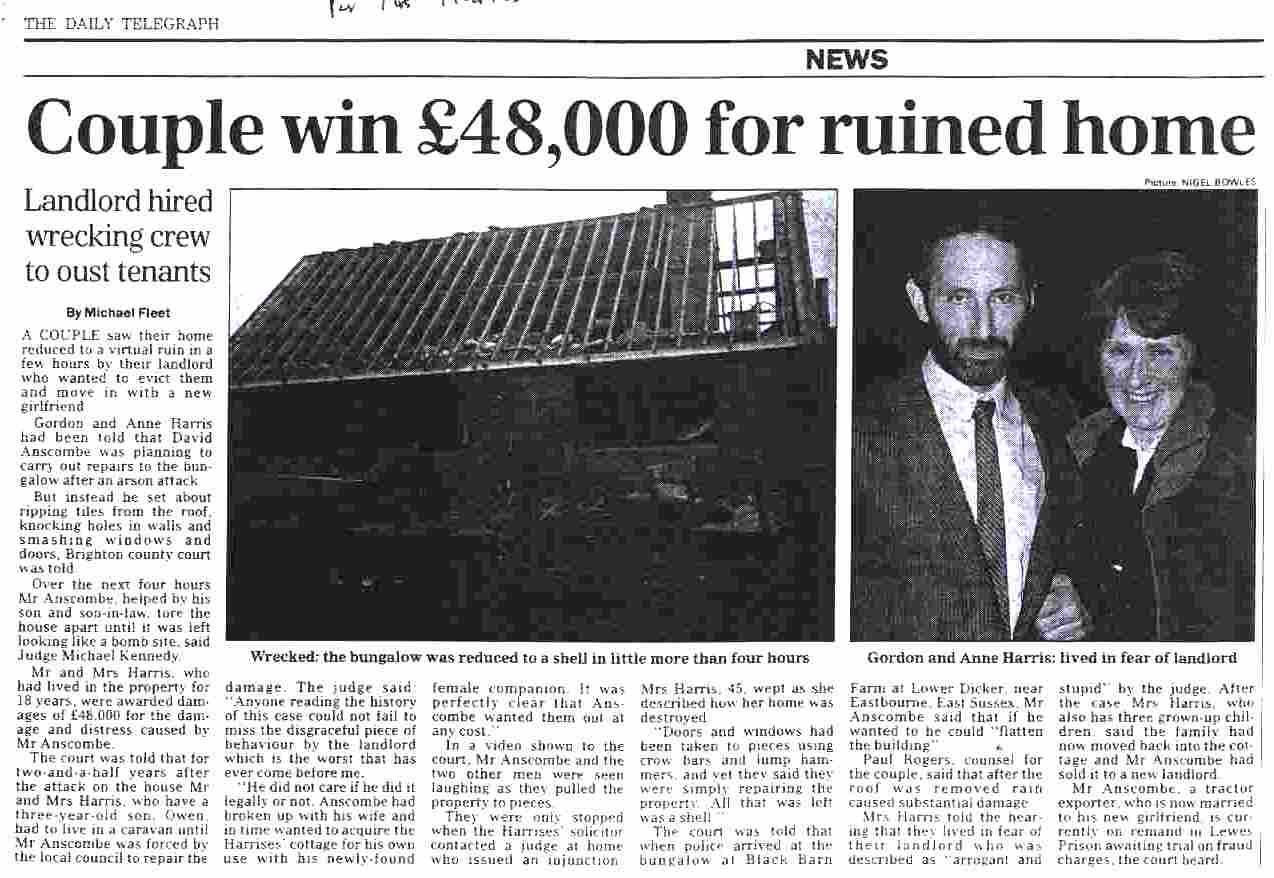 When it was said the Police had launched a probe, then decided not to take further action. In fact they did not look at this case at all.
Whereas, apart from the fact it was a complaint in its own right, the failure of the legal and enforcement departments to do their job, constituted similar fact evidence. Similar fact evidence is now admissible when looking at crimes committed by suspects, which may be introduced into the courtroom.
Of course the councillors knew what was going on and did nothing about it for years. We understand practices are now under review by a fresh team of officers and councillors wanting the best service and value for Wealden ratepayers. It remains to be seen how things pan out!
WE DEMAND AN INVESTIGATION INTO THIS IMPROPRIETY
With thanks to the Wealden Action Group and other Action Groups across the country for the supply of real case history and supporting documents.
*THAT THE PUBLIC MAY KNOW*