LEWES PARKING CHARGES - PARKING SHOP & ENTRAPMENT
If you have ever thought that this Council operate a parking charge scheme which is one sided and unfair, you are not alone.
A Sussex man parked a car in Lewes, where there was no visible sign to warn there were any parking restrictions. He duly instructed a specialist firm to take up the matter for him, but his protestations were ignored.
Instead his representatives were ignored and apparently too, his right to a fair hearing - as guaranteed to every citizen in the United Kingdom under the Human Rights Act 1998.
Letters were sent seeking further information and informing the so-called Parking Shop, that this member of the public wished to appeal the matter. For the Parking Shop had steadfastly refused to provide a copy of the Sealed Parking Order, which they had already admitted, was in respect of a reduced size sign.
The question is, how much reduced. If the sign is so small and placed such that the ordinary person might not see it, then is that fair practice, or is it Entrapment.
In the absence of transparent response from the ESCC's Edward Russell or Hayley Reagen, we suspect Entrapment.
An Appeal was lodged by Recorded Delivery and just two days later the same Parking Shop issued a Charge Certificate - thus completely ignoring the Appeal.
The legal representatives have requested interviews of the persons operating this scheme, but have been told they would be escorted off the premises. Since when has it been a crime to seek information, and/or attend public premises. And why should they be so threatened? This smacks of authoritarianism gone mad. If you dare to ask for an explanation, you will be shot. Are these not the words of Adolf Hitler and his infamous Gestapo?
We invite comment from either Edward Russell or Hayley Reagen, who are responsible for conduct and running of the Parking Shop, or indeed the Chief Executive of the Council, Cheryl Miller or Councillor Peter Jones, the Leader of the Council.
The case continues.....
East Sussex County Council RECORDED DELIVERY
The Parking Shop
29 High Street
Lewes BN7 2LU
29 November 2007
Dear Sir or Madam:
Ref. Wheatsheaf Gardens, Lewes
We write further to our correspondence dated 17 June 2007, 27 July 2007 and 30 September 2007.
Thank you for your further forms A6, which unfortunately does not include the relevant established common-law grounds upon which a person or corporation may appeal an issue. In particular, your form fails to recognise that which other parking and traffic related offences recognise as a matter of course, hence be misleading an/or defective.
On this issues, we believe that a fully experienced Judge in a Court of Law, may be required to rule on the legality and/or reasonableness of the Parking Order, you have admitted was passed to allow a smaller signage. Once again we raise the issue of size and location, hence would need to see the Sealed Parking Order (SPO) and thus SPO must be available to the or any Court being asked to rule on the issues.
We have stated the grounds of appeal many times over on the above mentioned correspondence. Further, you have failed to take into consideration other issues, but rather steam rollered ahead regardless, in addition, it has yet to be shown that the so-called Parking Adjudicator, constitutes an independent tribunal, which on the face of it, appears inconsistent with his or her title. If this is so, then your council and the many other s operating similar schemes as money spinners without the proper safety nets in place, may be operating unlawfully. Council's and indeed the United Kingdom as a country is not above European Law.
Page 1
If it is that the only way Mr Day can obtain sight of the Sealed Parking Order, and the location and dimension of the sign you say is present and visible, then once again please accept and lodge this letter as formal Notice of Appeal.
We enclose copy of your Form A6 which is not acceptable as comprehensive, and we regard as misleading, or intended to mis-direct the public as to their rights in law.
Should we not hear from you within the next 14 days we will consider the matter closed. Should further delays in reply occur, then take Notice we would take that to be a further breach of the Human Rights Act and the right to a fair hearing in a reasonable time.
We look forward to hearing from you accordingly.
Yours faithfully
M E Limited
(legal services dept)
SUSSEX INDEX A - Z
CHIDDINGLY - HORSE SHOW and GYMKHANA
CUCKMERE VALLEY - EXCEAT
HERSTMONCEUX - MUSEUM - COSTS SCANDAL - PARISH COUNCIL - 70 HOUSES
TWISSELLS MILL, OLD HEATHFIELD
---
Party: Conservative
Division: Hailsham & Herstmonceux
Parishes in my division
Hailsham (part of the parish)

Herstmonceux

Hooe

Ninfield

Warbleton (part of the parish)

Wartling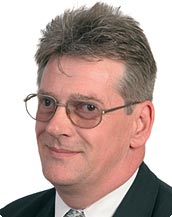 ---
Parishes in my division
Hailsham (part of the parish)

Herstmonceux

Hooe

Ninfield

Warbleton (part of the parish)

Wartling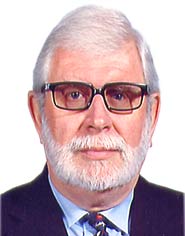 ---
Council Links
http://www.eastsussex.gov.uk/yourcouncil/about/people/councillors/
Have your say – consultations and forums
Your opportunity to have your say about local and national issues, join our Citizen's Panel and find out the results of past consultations.
Top news stories from East Sussex County Council, links to local and national newspapers and contact details for the media team.
Information about how local and national government works and the people that work in and around the council.
How we aim to provide the best possible service for residents.
Many key decisions are made at council meetings. Find out when these meetings take place and what's being debated.
Where our money comes from, how we look after it and how we spend it, and information about Council tax.
Videos of Council meetings/interviews
View Council meetings and interviews with Councillors. Meetings may be broadcast live over the Internet, or can be viewed at a later time to suit you.
How you can contact us or make a complaint
Details of who to contact within the organisation and how to reach County Hall. Information about how to complain and our complaints procedures.

Contact us
General enquiries
Phone: 01273 481000
Fax: 01273 481261
Online: Questions and comments form
Adult Social Care Direct enquiries
Phone: 0845 60 80 191
Email: socialcaredirect@eastsussex.gov.uk
Highways enquiries
Phone: 0845 60 80 193
Email: highways@eastsussex.gov.uk
Post
East Sussex County Council
County Hall
St Anne's Crescent
Lewes BN7 1UE
Visiting
Monday-Thursday: 8am-5pm
Friday: 8am-4.30pm
Getting to County Hall
Emergencies: Useful emergency numbers
Other ways you can contact us, reporting problems, complaints, frequently asked questions, contact details for councillors and other bodies, our press office and some useful government websites.

---
East Sussex is a county in South East England. It is bordered by the counties of Kent, Surrey and West Sussex and, to the south, by the English Channel.
The ancient kingdom of Sussex had separate county administrations since the 12th century, with the county town of the eastern division being Lewes [1]. This situation was formalised by Parliament in 1865, and the two parts were given distinct elected county councils in 1889 under the Local Government Act 1888.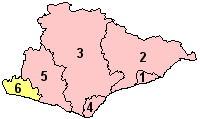 1. Hastings 2. Rother 3. Wealden 4. Eastbourne 5. Lewes 6. Brighton & Hove
In East Sussex there were three self-administered county boroughs: Brighton, Eastbourne and Hastings. In 1974 the East Sussex was made a ceremonial county also, and the three county boroughs became districts within the county. At the same time the western boundary was altered, so that the Mid Sussex region (including Burgess Hill and Haywards Heath) was transferred to the administrative county of West Sussex. In 1997, Brighton & Hove became a self-administered unitary authority and was eventually granted city status in 2000.
Geography
The South Downs, a range of moderate chalk hills, run across the southern part of the county from west to east. The northern part of the county is dominated by the High Weald, and in between runs the valley of the River Rother (also known as the River Limen). The highest point in the county is Ditchling Beacon, at 248m/814ft. It is also a Marilyn.
Towns and villages
Note that the website Villagenet contains details (including historical) of 240 villages in East Sussex, including some that are noted below.
Places of interest
---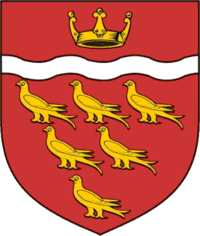 East Sussex coat of arms
Properties Open to the Public
Useful Information
SUSSEX PAST | EVENTS | RESEARCH | PROPERTIES | EDUCATION | MEMBERSHIP | WEDDINGS | SHOP
East Sussex County Council
Thursday 23 March 2006
David Miliband MP, Cabinet Minister for Communities and Local Government, will be visiting East Sussex this week as part of a series of visits he is making to different parts of the country to discuss the future role, functions and form of local authorities in England.
If you are a senior citizen aged 60 or over or registered disabled, you will be entitled to free bus travel within East Sussex from 1 April 2006.

Latest, 21 March. Several of our recognised trade unions have planned industrial action for Tuesday 28 March. Information for residents and employees will be updated here regularly.
Most popular this month
WE ACCEPT NO RESPONSIBILITY FOR THE ACCURACY OF ANY FEATURED LINKS