DHL is a company that delivers goods in the UK, some of which are sent from overseas. Goods over a certain value attract import duty, a tax that is designed to dissuade foreign manufacturers from competing in the UK market fairly. However, many countries use taxes to keep national industries artificially competitive. Indeed, import taxes are just one of the tools in a political arsenal that the United Kingdom and other powers use in international negotiations.
One potential issue that we are looking at for possible abuses of authority, is the collecting of duty where no duty should be charged, and where sharp practices are used to double charges where perhaps only one charge should have been levied.
In the case of a Ms D from Sussex, DHL are seeking to charge for two deliveries where only one delivery would have meant only one charge, assuming that a duty was payable if the goods were over the value, or perhaps not samples or gifts.
We understand that correspondence has been sent to DHL and their debt collection agency Control Accounts PLC, but that both companies have failed to respond.
In the interests of fair and balanced reporting we are reproducing the correspondence below so that anyone who may have experienced similar problems might compare the issue raised with any issue they may be concerned about, that the public might know.
F.A.O. The General Manager Tracked Post
DHL International (UK) Ltd
Southern Hub
Unit 1, Horton Road
Colnbrook, Berkshire
SL3 0BB 1 September 2018

Dear Sir or Madam:
REF: 2288567 - ACCOUNT NUMBER 420618593
We write with reference to the letter dated 15 May 2018 from our client in connection with two Invoices for goods that appear to fall below the value where import duty is payable:

16-02-2018 AVI5617713 and
23-02-2018 AVI5631315

One of these invoices was paid under protest despite what appeared to them to be overcharging in terms of Section 4 of the Fraud Act 2006.

It has come to our attention that you are attempting to charge our client a total of £44.07 plus late fee charges for goods that are worth considerably less, where even if import duty was chargeable by virtue of the goods being over the exempt value, it would be just the one charge.

Before we bring this matter to the attention of the proper authorities for investigation, we wondered if you might be willing to clarify the position for us?

Please note on your files that we charge £25 per letter for our services, plus fees and legal costs where applicable. Hence, £25 will now be charged to your account, payable in the cause.

Could we also suggest that to lessen the potential for charges being brought against ControlAccounts for their complicity in the matter that you might call off the dogs, pending review of what we hope will turn out to be a simply clerical error on your part.

We look forward to receiving your reply with much interest.

Yours faithfully,




Hx Dispute Resolutions
c.c. ControlAccounts (Without Prejudice SATC)
F.A.O. Graham Ball, David Harvey, Paul Husband
CONTROLACCOUNT PLC
COMPASS HOUSE
Waterside
Hanbury Road
Bromsgrove
Worcestershire, B60 4FD 1 September 2018


Dear Directors
REF: 2288567 - ACCOUNT NUMBER 420618593
We write with reference to our letter dated May 15 2018, sent to you by recorded delivery, against which you have failed to respond.

Might we please press you and your client DHL for a reply, failing which we will take it that both of your companies agree that they have overcharged in this instance by way of an automated clerical error or something similar.

Please note that we intend relying on this series of correspondence in any action related to this Account, and in particular in relations to costs and charges in seeking the clarification requested on a number of occasions, including several telephone enquiries and two previous recorded delivery letters, making four recorded delivery letters to date.

Letters sent seeking to resolve this issue will be charged henceforth at £25 per letter, plus postages, fees and other costs where applicable.

If we do not hear from you or your client within 28 days from the date of receipt of this letter with the information requested, we will consider that the matter is closed.


Yours faithfully,



Hx Dispute Resolutions
c.c. DHL International UK Ltd
ABOUT DHL
According to Wikipedia, DHL Express is a division of the German logistics company Deutsche Post DHL providing international courier, parcel, and express mail services. Deutsche Post DHL is the world's largest logistics company operating around the world, particularly in sea and air mail.

The company expanded its service throughout the world by the late 1970s. The company was primarily interested in offshore and intercontinental deliveries, but the success of FedEx prompted their own intra-US expansion starting in 1983.

In 1998, Deutsche Post began to acquire shares in DHL. It reached controlling interest in 2001, and acquired all outstanding shares by December 2002. The company then absorbed DHL into its Express division, while expanding the use of the DHL brand to other Deutsche Post divisions, business units, and subsidiaries. Today, DHL Express shares its DHL brand with business units such as DHL Global Forwarding and DHL Supply Chain. It gained a foothold in the United States when it acquired Airborne Express.

The DHL Express financial results are published in the Deutsche Post AG annual report. In 2016, this division's revenue increased by 2.7 per cent to €14 billion. The earnings before interest and taxes (EBIT) increased by 11.3% over 2015 to €1.5 billion.
SERVICES
DHL Express's global headquarters are part of the Deutsche Post headquarters in Bonn.

Headquarters for the Americas are located in Plantation, Florida, USA, while its Asia-Pacific and emerging markets headquarters are located in Singapore, Malaysia, Hong Kong, and China. The European hub is in Leipzig, Germany.

Most of DHL Express' business is incorporated as DHL International GmbH.

Major competitors include FedEx, UPS, and national post carriers such as United States Postal Service (USPS) and Royal Mail. However, DHL has a minor partnership with the USPS, which allows DHL to deliver small packages to the recipient through the USPS network known as DHL Global Mail, now known as DHL eCommerce. It is also the sole provider for transferring USPS mail in and out of Iraq and Afghanistan.

DHL offers worldwide services, including deliveries to countries such as Iraq, Afghanistan, and Myanmar (formerly Burma). As it is German-owned, DHL is not affected by U.S. embargoes or sanctions and will ship to Cuba and North Korea. However, there are strict codes for delivering to North Korea, as the country has shaky relations with the West.

As DHL is no longer a United States company, it is not allowed to make domestic flights between U.S. airports. DHL contracts these services to other providers.


LINKS & REFERENCE

http://www.dhl.com/en.html
https://en.wikipedia.org/wiki/DHL_Express
NAZI REGIME 1939 TO 1945
Adolf Hitler

German Chancellor

Herman Goring

Reichsmarschall

Heinrich Himmler

Reichsführer

Joseph Goebbels

Reich Minister

Philipp Bouhler SS

NSDAP Aktion T4

Dr Josef Mengele

Physician Auschwitz

Martin Borman

Schutzstaffel

Adolph Eichmann

Holocaust Architect

Rudolf Hess

Commandant

Erwin Rommel

The Desert Fox

Karl Donitz

Kriegsmarine

Albert Speer

Nazi Architect
CIVIL SERVANTS INVESTIGATED FOR POSSIBLE ISSUES 1983 TO 2018
Ian Kay

Assist. Dist. Plan.

Charles Lant

Chief Executive

Victorio Scarpa

Solicitor

Timothy Dowsett

Dist. Secretary

Christine Nuttall

Solicitor

David Phillips

Planning

Daniel Goodwin

Chief Executive

J Douglas Moss

Policy

Kelvin Williams

Dist. Planning

Trevor Scott

Solicitor

David Whibley

Enforcement

Christine Arnold

Planning

Beverley Boakes

Legal Secretary

Patrick Coffey

Planning

Julian Black

Planning

Ashley Brown

Dist. Planning

Derek Holness

Former CEO
Abbott Trevor - Alcock Charmain - Ditto - Arnold Chris (Christine) - Barakchizadeh Lesley - Paul Barker - Bending Christopher
Black Julian - Boakes Beverley - Bradshaw Clifford - Brigginshaw Marina - Brown Ashley - Coffey Patrick - Douglas Sheelagh
Dowsett Timothy - Flemming Mike - Forder Ralph - Garrett Martyn - Goodwin Daniel - Henham J - Holness Derek
Hoy Thomas - Johnson Geoff - Kavanagh Geoff - Kay Ian - Kay I. M. - Barbara Kingsford - Lant Charles - Mercer Richard
Mileman Niall - Moon Craig - Moss Douglas, J. - Nuttall Christine - Pettigrew Rex - Phillips David - Scarpa Victorio - Scott Trevor
Kevin Stewart - Wakeford Michael. - Whibley David - White, George - Williams Kelvin - Wilson Kenneth - White Steve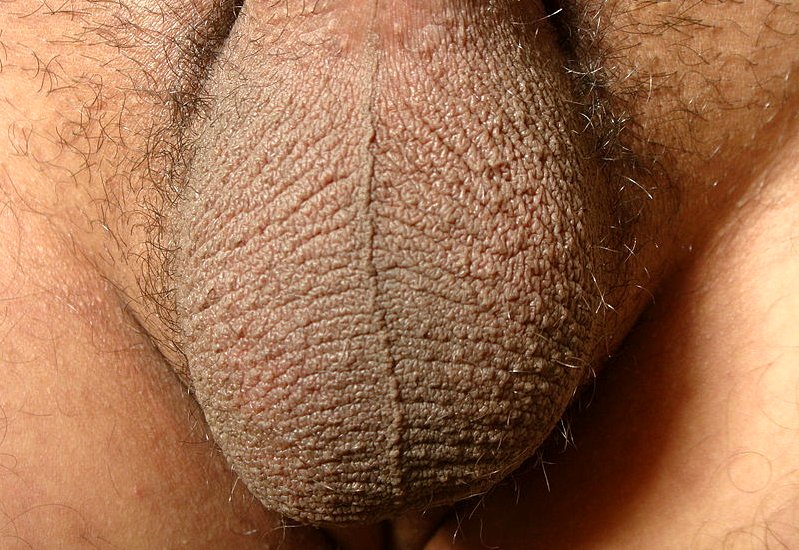 The Dogs Bollocks