NATURAL ENGLAND CHIEF EXECUTIVE APPOINTED 1st SEPTEMBER 2014
On the 26th June 2014, Natural England today announced the appointment of James Cross as its new Chief Executive.

James was previously the Chief Executive Officer at the Marine Management Organisation and was previously HM Assistant Chief Inspector of Courts for England & Wales.

James will take up the role as Natural Englandís Chief Executive on 1st September 2014.

Andrews Sells, Natural Englandís Chairman, is quoted as saying: ďI am delighted to be able to announce the appointment of James Cross as our new Chief Executive. He brings a wealth of experience which will be invaluable to us."

ďNatural England does vital work on behalf of the environment and we are keen to drive forward the programme of reform outlined in the Triennial Review, further develop our status as a trusted advisor to government and build confidence and respect among our many stakeholders and customers for the way we work with them. James will bring an important combination of experience, energy and drive to enable this to happen.Ē

Andrew Sells concluded, ďIn welcoming James Cross as Natural Englandís Chief Executive, I would like to extend my sincere thanks to Dave Webster for the outstanding work he has done as Acting Chief Executive over the last two years, steering Natural England through a period of great transition. We are a stronger and more responsive organisation for his work which has provided us with a great platform to build on for the futureĒ.


BACKGROUND

James Cross has been CEO of the Marine Management Organisation since 2010. He has worked previously as HM Assistant Chief Inspector of Courts for England & Wales.

James lives in his native North East of England, and spends his free time sailing, mountain biking and hiking.

Dave Webster was appointed Natural Englandís Acting Chief Executive in March 2012 and continued in the role while the Triennial Review was underway. Dave confirmed in March this year that he would not be seeking the role on a permanent basis and will be leaving Natural England on 18 July 2014 to take on a new executive role within Defra. Natural Englandís Executive Director, Guy Thompson will act as interim Chief Executive until James Cross takes up the permanent Chief Executive role on 1st September 2014.
OFFICIAL BIOGRAPHY

James Cross joined Natural England as Chief Executive on 1 September 2014.

He was CEO at the Marine Management Organisation from October 2010 to September 2014. In 2011, he led the introduction of Englandís streamlined marine licensing system, and is currently leading on the introduction of Englandís first marine spatial plans.

James is a member of the Institute of Directors and the Association of Chief Executives and has seats on a number of management boards at the Department for Environment, Food and Rural Affairs.

His previous roles include:

* HM Assistant Chief Inspector of Courts for England and Wales, when his office published the ĎReport on the Resulting and Warrant Withdrawal Procedures used at Leeds Magistratesí Courtí, which addressed widely-publicised failings

* Working with the Northern Ireland Coroner Service following the reforms of the Good Friday Agreement

* Acting Chief Executive Officer, MMO 2010 to 2014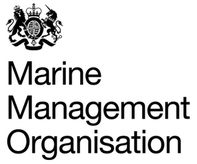 On the subject of James standing down as CEO of the MMO, Sir Bill Callaghan, Chair of the Marine Management Organisation, is quoted as saying:

ďOn behalf the MMO Board and the staff I would like to thank James for his many achievements over the last four years; first as Director of Operations and then as Chief Executive. He has led the organisation with vision and purpose, achieving much. As a result, James leaves the MMO in a strong position to meet our future challenges.Ē

Further information on Natural England and Jamesí appointment is available on their website.

James Cross, Chief Executive of the Marine Management Organisation, is quoted as saying:

ďThe past four years have seen the MMO grow in confidence and stature and we have left a lasting legacy for future generations through our work on Marine Spatial Planning, a step-change in Marine Licensing performance and supporting communities through improved management of EFF schemes. We have also supported Defra in their reform of the Common Fisheries Policy and we have led the way in developing an innovative methodology for Marine Protected Area management and Marine Conservation - all of which has been achieved against a backdrop of reducing budgets.

I am, and will remain, immensely proud of our achievements together and look forward to watching the MMO continue to grow and deliver.Ē
The Marine Management Organisation (MMO) is an executive non-departmental public body in the United Kingdom established under the Marine and Coastal Access Act 2009. The MMO exists to make a significant contribution to sustainable development in the marine area, and to promote the UK governmentís vision for clean, healthy, safe, productive and biologically diverse oceans and seas.

The MMO aims to focus all of its activities and resources to meet its mission of enabling sustainable growth in the UK's marine area through 5 strategic outcomes:

1. Marine businesses support sustainable growth in the UK economy
2. The marine environment is protected for current and future generations
3. Coastal communities are thriving and engaged
4. Our decisions are trusted
5. Be a highly effective public body

NATURAL ENGLAND BOARD
The NE Board has corporate responsibility for ensuring that Natural England fulfils the aims and objectives set by the Secretary of State. The main roles of the Board are to establish Natural Englandís strategy, approve direction and review performance of the organisation. As a local and national authority, they are bound by Section 6 of the Human Rights Act 1998, being that they must not violate any of the Articles of the European Convention. In particular they must act without discrimination and fairly, such as to comply with Articles 14 and 6.
There have though been cases where bias has been a feature of case handling. We are following a live case at the moment, being handled by Cath Jackson and Sue Beale, where permissions had been agreed and a landowner at great financial cost made adjustments, but then having agreed those adjustments would be acceptable, Natural England then sought to prosecute the landowner, even where he had permission from the local council for certain works, and there was no danger to any wildlife being caused by other works, which were to protect grazing animals, that otherwise might escape and either drown, or become a danger to nearby road users.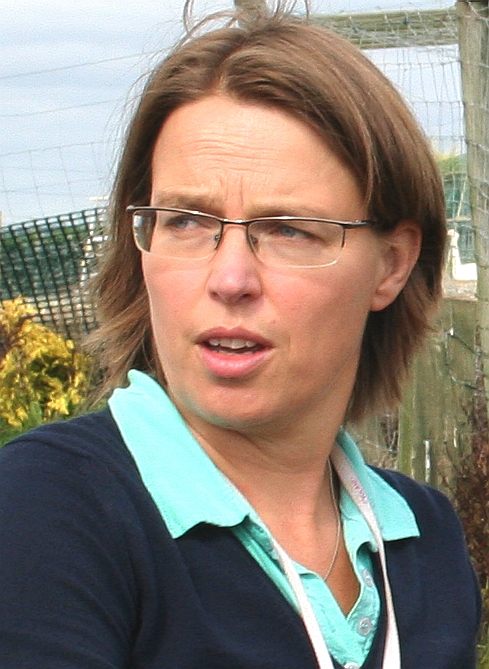 Sue Beale - On a site visit on Friday the 20th September 2013, Ms Beale was willing to communicate about some issues, but not about fences on other farmers land, and most adamantly would not provide assurances as to losses arising from forcing a farmer to remove a deer proof barrier. The public should be aware that farming takes precedence over SSSIs as essential to the economy of the nation. Sue is turning a blind eye to all of that in trying to prevent this particular farmer from farming his land. Sue's co-conspirator in this matter is Cath Jackson, a seasoned NE officer who is responsible for the land at the Pevensey Levels. But have this duo consulted the County Archaeologist or English Heritage about this site? Not on your life. They appear to have been instructed to go after this one farmer for political purposes, the aim being to obtain the land by seeking huge costs and fines, that would make farming such land impossible. Both women have admitted on site knowing about the history attaching to neighboring farms - so why did they not consult the experts as to RAF Wartling and RAF Pevensey, when the land in question is bang in the middle of the Home Chain?
FAILURE TO PROVIDE AN EFFECTIVE ADMINISTRATION
The following letter was sent to Mr Cross by recorded delivery. We look forward to hearing that new arrangements will be in place that when staff are for any reason absent, that other members of staff will cover so as to provide seamless communications, especially when Natural England litigate.
RECORDED DELIVERY

F.A.O. James Cross
Chief Executive
Natural England
Foundry House, 3 Millsands
Riverside Exchange
Sheffield, S3 8NH 8 September 2014

Dear Mr Cross,


FAILURE TO RESPOND IN TIMELY FASHION
LAND AT PEVENSEY LEVELS, E. SUSSEX

We write in connection with our recent series of correspondence and to make mention of the obvious negligence of Natural England in failing to make the necessary arrangements to reply to our correspondence in good time.

We refer an email from Ms Sue Beale dated the 3rd of September 2014, making excuses for failing to reply to our concerns as to violations of the Human Rights Act 1998, on the part of your organisation.

It may serve Natural England to note that once postal delivery is received, the organisation is thus on Notice and should make the necessary arrangements to respond in timely fashion, to include cover for staff holidays and absenteeism.

It should be obvious that recorded delivery post requires urgent attention, where if any one member of staff is unavailable, someone else should be appointed to stand in. Someone else must have signed for our letter(s).

Not only do you owe us a duty of care, but you also owe the taxpayers of this country a duty to provide an effective administration, which clearly, at the moment, and on the admission of your staff, you are not.

You may of course make representations on the subject retrospectively, but our comments as to unreasonableness and unfavourable treatment by Natural England, as to the requirement to re-seed agricultural land after every tractor movement - as per this present series of correspondence, stand unchallenged.

This is a matter about which Natural England are on Notice and we look forward to hearing from you, as the new Chief Executive, that you will make arrangements to cover for staff absenteeism in future.

Yours sincerely,

DISCRIMINATION = MISFEASANCE IN PUBLIC OFFICE
Natural England refused to indemnify the landowner at Pevensey Levels as to the escape and lack of control of deer on this agricultural land. The issue here is that it was Natural England who insisted that the farmer should remove his deer-barrier, despite this being a recognised requirement under the Deer Act(s).
They now require the same farmer to re-seed his access paths after every tractor pass. Why? Because the farmer is not native to England, but from India. If you though Hitler was bad, think again. It's happening all over again in the offices of local authorities, especially in the Wealden area where the identity of the owner of land can have marked consequences when officers advise committees considering planning applications, contrary to the decision in Davis V Wandyke District Council.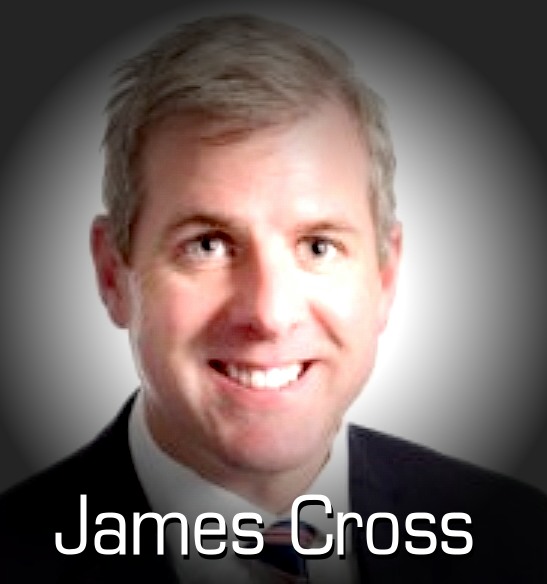 JAMES CROSS GIVES ORAL EVIDENCE 16 January 2013

Reference: The Science and Technology Committee on Wednesday 16 January 2013

Members present:

Andrew Miller (Chair)
Stephen Metcalfe
Stephen Mosley
Sarah Newton
Graham Stringer
Hywel Williams

EXAMINATION OF WITNESS

Q272 Chair: Can I welcome you to our hearing, Mr Cross? First of all, would you be kind enough to introduce yourself?

James Cross: I am James Cross. I am the chief executive of the Marine Management Organisation.

Q273 Chair: Before we get into the formal stuff, I am interested in how you got into your position. Your career takes you all over the place. We were joking earlier on about the connection between marine and HMRC interesting activities down in Cornwall and so on, but what got you into your current role?

James Cross: By accident, I have become, if there is such a thing, a professional regulator. I started my public career with the Inland Revenue, before moving on to Customs and Excise. I spent some time in local government and a fair bit of time over in the criminal justice sector, working ultimately as the assistant chief inspector of court administration for England and Wales, working with the police, probation and prisons. Throughout that, I have built an expertise in how to run an efficient and effective regulatory body. It is those skills that the chair of the Marine Management Organisation, and ultimately the Secretary of State, thought were relevant to this organisation. I think that is how I have ended up here, Chair.

Q274 Chair: The Marine Management Organisation was established in 2009. What do you think its main achievements have been since then?

James Cross: The MMO was vested on April 2010. There are many achievements that the team have produced that make me proud. There is the ability to deliver a business-as-usual function at the same time as building a new organisation. The two stand-out achievements have been to implement a new streamlined marine licensing system, bringing into being new legislation and the systems and processes that underpin that-we did that on time, which was pleasing-and to get us in a position on our marine planning work that is really going to put an interesting dynamic on the way we manage our marine resources. They are the two stand-out achievements for the organisation in terms of expectations that were given to the Marine Management Organisation pre-vesting.

Q275 Chair: What have been the main challenges?

James Cross: The biggest challenge for me was repositioning the organisation in the eyes of our own people and in the eyes of our customers away from being a fisheries management organisation, or a fisheries regulator, into an organisation that is seen and acts separately from policy. The MMO does not set Government policy: we take decisions and we regulate in accordance with the law and Government policy, based on the best available evidence. It was helping our cultural shift, internally aligned with that. That has been the big challenge for me.

Q276 Chair: Finally, before I pass over to other colleagues, tell us about your vision for the next five years and what your priorities will be.

James Cross: I give a very clear steer to my organisation, which is that we operate in a very difficult operating environment. Where possible and where we have the scope to do so, our decisions need to promote growth, enhance the environment and have a social benefit. We do not have the luxury of doing one or the other. That is the challenge for me. I will be seeking to find ways to achieve that through understanding what the delivery ask from Government is in terms of delivery and reform of the common fisheries policy, understanding the delivery ask around the MCZs portfolio of work, and also, as I say, taking forward marine planning. Those are the key milestones for me over the next five years.

Q277 Stephen Mosley: One of the areas that you are responsible for is marine planning. Could you briefly describe what your vision is of the marine planning system?

James Cross: Yes. Marine planning takes an existing Government policy portfolio- primarily the marine policy statement but other national policies that exist-and fuses it with the best available science and applies it to a specific geographical region. That will shape the decision making of our licensing teams. It brings a huge benefit to the economy and to the environment because it brings a strategic element to decision making. It moves my organisation away from taking decisions about port development or renewable energy, for example, away from a first-come-first-served footing, to something that is more strategic. We start thinking now about some of the decisions that we will need to take over the next five to 10 and right up to 20 years. It is bringing the debate forward.

Q278 Stephen Mosley: What sort of impact do you think it will have on marine users, economic activity and people who want to do development of the sea?

James Cross: In terms of economic development and economic benefit, it does not provide certainty to industry, but it improves the odds, if you like. It allows decision makers and investors to think about the decision making criteria that my teams will use. It helps to reduce uncertainty to investors and decision makers about what activities are likely to be able to proceed in certain areas, which I think is a huge step forward in terms of what industry wants. In terms of the local society, one of the frustrations that often gets fed back to me is that people can feel under pressure when they have been asked to consult on a project that quite literally is potentially 12, 24 or 36 weeks away from decision. They feel constrained by the immediacy of the decision, whereas, again, when we are planning, it puts the debate on the table three, five, 10 or 20 years ahead of the decision. It creates much more freedom in that consultation and discussion.

I believe it also brings an environmental benefit. If we start to understand now, today, some of the environmental and scientific questions that we are going to need to know in five, 10 or 20 yearsí time, then, hopefully, we can capture these questions in our strategic evidence plan. We take our strategic evidence requirements around the scientific community and start saying, "We are going to struggle in five yearsí time because we donít know the answer to these questions." Those are the big benefits for me of marine planning.

Q279 Stephen Mosley: How will the marine planning environment mesh with the marine conservation zone programme?

James Cross: As I say, the marine plans reflect law and the policy portfolio as it exists. The marine conservation zones exist as part of that higher stratosphere. In short, the marine plans will fold in the marine conservation zones. We will not seek to unpick them or add to them. They will exist, and we will reflect them in the marine plans in the same way as we reflect a shipping lane or a Round 3 energy zone. We will also show where a marine conservation zone is and the associated restrictions on that front.

Q280 Stephen Mosley: Lastly, you have described what it should look like. How does it actually work? What sort of progress are you making?

James Cross: 2013 is an exciting year for the MMO in terms of marine plans. We are at the stage where we have done a tremendous amount of engagement and consultation with industry and stakeholders. This is the year where we hope to be formally consulting with the public and move towards adoption of the first two marine plans.

Q281 Stephen Mosley: Where will they be?

James Cross: The first two marine plans we have been working on run from Flamborough Head down to Felixstowe, out to 200 nautical miles.

Q282 Sarah Newton: During the marine conservation zone designation process was the MMO involved in the regional projects?

James Cross: We were, after we were vested. There was a certain degree of work carried out before that, but certainly we had a presence on all of the local projects. We were there in the same capacity as the rest of the local stakeholder community. The feedback that I have had from the local projects is that we provided good local expertise, local knowledge, and were able to offer a generic description about the type of management that maybe could be used in certain circumstances.

Q283 Sarah Newton: You have touched there on the management measures. We have heard a lot of evidence from people saying that they felt it would have been really helpful had a list of potential management measures been published during the process to help people understand the implications of designation. What is your view of that?

James Cross: My understanding is that the consultation process and discussions did include generic descriptions about the types of management measures that could be used, whether it was a byelaw or a marine works licence variation condition, for example. Beyond that, I am not entirely certain if anything else could be brought to that.

For example, once the marine conservation zones are designated, we have the conservation objectives and the associated conservation advice. Where there is the regulator-because sometimes it will be the MMO and sometimes it will be the local IFCA-I can say that the MMO will engage in a full consultation exercise and a full engagement process. At that point, we will be able to tease out the specifics. We need to know the specifics around the local activity. My job in that scenario will be to assess the activities that I need to undertake to change behaviour. That is what I am interested in, so I need to try and get a sense of the local activity, the mindset, and what I need to do around persuasion and education. That change of behaviour is much more than a byelaw or a piece of regulatory infrastructure.

Q284 Sarah Newton: That sounds like a very big thing to try and achieve in a whole range of zones to get that behaviour changed. What level of resources are you going to have to be able to look at the management measures for each of those conservation zones? Related to that, how are you going to enforce them, police them or prevent unauthorised activity once the management measures have been identified?

James Cross: It is a tactical pursuit of compliance. One of the things I have learned as a regulator is that, if you make that initial investment-of time, primarily-to understand and engage the local community and sea users, gain buy-in and seek involvement in the solution, compliance is much easier to achieve and, therefore, it is cheaper in the long run. Although there is a big initial investment, we think it is ultimately value for money. We have been able to trial that to some degree in our work around Lyme Bay, which is an EU-derived marine protected area, and it certainly worked.

In terms of resources, one of the challenges I had at the beginning of my leadership at the MMO was to look at our business model. We were vested with a budget of £32 million per annum and a headcount of 250 people. Looking at the challenges, I realised that we needed more people. Initially we were under-resourced. Of course I needed to generate efficiency savings to help Government contribute to the reduction of the structural deficit but over-engineer our efficiency programmes to pay for an uplift in headcount from 250 people to around 330 people. As we stand today, when I look at the MCZ policy, I think of it in terms of delivery challenge. Do I have the resources, the skills and the people I need to deliver it? As it stands at the moment, I think we are in the right place. There is always going to be an element of tweak and so on there, but we should be fine.

Q285 Sarah Newton: I have a final question on this. We did take evidence from a not-for-profit organisation-I think it was Blue Seas, was it not, Chair?-in Lyme Bay. So that we are absolutely clear, you would see the MMO having overall responsibility for policing the marine conservation zones, but you might subcontract that, for want of a better word, to another organisation to be the managers on the ground linking all the various partners in a particular zone together. Is that what you are saying?

James Cross: That is not necessarily what I am saying. In terms of overall responsibility, the responsibility for the enforcement of the MC zones rests not solely with the MMO inside nought to six nautical miles for the purposes of fisheries conservation, for example. The lead regulator would be the Inshore Fisheries Conservation Authority, but, in broad terms, yes, we are the lead regulator in how we do it.

I would never rule anything out. One of the few luxuries we have, which is very different from previous roles I have occupied, is that this is not a high-throughput environment. We have the luxury of taking a case-by-case approach, judging every scenario on its merits and looking at whatever solution works. As long as it works, and as long as it is lawful and within our remit, we will consider it.

Q286 Chair: How will you ensure that no unauthorised activity occurs?

James Cross: This is the challenge of the regulator. We have tools available. We have technology and monitoring mechanisms. We have data, reports and landing information. We are also part of different intelligence networks; we take siting data. None of that guarantees compliance; none of that guarantees abidance with the law. There are two effective weapons. One is self-regulation. If the users of that environment buy in to the objectives of that site and want to comply, they will, which is why we focus as part of our strategy on education and persuasion and making sure we take that local community with us. It is really easy to underestimate the power of buy-in. Resting alongside that, once that local community and the local sea users recognise the benefits of enforcement, they also start to self-regulate and self- police. They work very closely with the MMO to say, "Do you know what? Actually, there are one or two people who are not playing by the rules." It is a kind of patchwork-quilt approach.

Q287 Hywel Williams: I want to ask you about the area around Lundy Island, which I understand has been designated since 2010. Can you tell us a little bit about how that has been managed and whether any activities have been either banned or even restricted?

James Cross: Lundy is an interesting example. In terms of fisheries activity, primarily the responsibility for that, as the Committee will be aware, lies with the local IFCA. The MMO assess Lundy in terms of the conservation objectives and activity. It is a low-risk site. There is a good community buy-in to what is looking to be achieved. We touch base often with the local IFCA. As I say, we are satisfied that they are well on top of their remit.

The responsibility for assessing how effective the concept of designating an MCZ is lies with Natural England. It is their responsibility to make an assessment about how effective the designation has been. They would be in a far better position than I to talk about that. In the discussions we have had with them, as I understand it, they have made those interim assessments and they are finding a positive effect of designation.

Q288 Hywel Williams: So you would say that the area has benefited from designation.

James Cross: That is my understanding. That is the feedback I have had from Natural England, yes.

Q289 Hywel Williams: I am interested in engagement with local communities, from my experience-in Wales, which I have to concede is somewhat different. Have you engaged with local stakeholders in the area to secure their co-operation, and if so, how has that gone?

James Cross: Not a lot. As I say, primarily the lead regulator in respect of fisheries management around Lundy will be the IFCA. My expectation would be that the IFCA would do that. As I say, we work closely with the local IFCA so we watch that. Lundy is an interesting designation. Although it is an MCZ, its conservation objectives have not been designated as yet. Once those conservation objectives are designated, we will then look at that to see to what extent we need to change our engagement. As it stands at the moment, it is a low-risk area for us. Our response has to be proportionate to the needs. The intelligence and the evidence we are getting is that it is working.

Q290 Hywel Williams: From what you were saying earlier on, your dependence on local stakeholders is quite high. It is a matter of self-policing.

James Cross: Yes.

Hywel Williams: With this particular example, you have the confidence that that is correct. Can you generalise that to the other potential sites?

James Cross: We can generalise that. We have already begun some work where we started to log all of the different marine protected areas and make an assessment around risk. What are the features that are trying to be protected; what activities do we know happen in those areas; what is the scale of the conflict? We have high-risk sites and we have low-risk sites. We have a finite set of resources. So I tend to focus my resources on those high-risk sites. Lundy exists towards the bottom, which is good, but there are sites that are at the top of that list. I need to start thinking about what activities I will need to engage in to start to move the compliance mindset. Ultimately, that may mean that we need to have a byelaw or a management measure, but certainly we have to have a graduated approach, if that makes sense.

Q291 Graham Stringer: You mentioned previously, in answer to Sarahís question, how well you thought the Lyme Bay marine protected area had gone. Last week we had Charles Clover here talking about that and comparing the process of designating marine conservation zones unfavourably to what had happened in Lyme Bay. Do you agree that the difference between the processes is distinct and has been inferior in the designation of marine conservation zones?

James Cross: The designation process for MCZs, and indeed the designation process for the European marine protected areas, is not a work area that I have responsibility for, so I am not overly close to it. I am worried that I am not-

Q292 Graham Stringer: But you have observed them, havenít you?

James Cross: Yes.

Graham Stringer: We are interested in your observations, having seen them.

James Cross: Indeed. When I observe them, I tend to think of them in terms of deliverability: what is it going to mean to me in terms of achieving compliance in these areas? The MCZ process has had a lot of stakeholder engagement and a lot of discussion with the local communities, and that provides a good basis for me to understand that level of buy-in. From that, there has been a desire expressed to have confidence around the science used, which was something that was revealed during Lyme Bay. There was a desire to have some confidence in the evidence base there.

As to my observations, I am really struggling to answer that. It is not something I feel best placed to answer; I am sorry.

Q293 Graham Stringer: What do you think of the proposals that DEFRA have put forward for the 31 conservation zones?

James Cross: Again, I tend to think of these challenges in terms of, "Do I have the resources and can I deliver them?" In broad terms, the consultation document talks about tranches. As a pragmatic and unimaginative delivery expert, I prefer phased implementation because it allows a graduated roll-out, review, lessons learned and a continuation of that process.

Q294 Graham Stringer: So it is easier for you to work in groups of 30 rather than to have 127 of them in one tranche.

James Cross: Yes, from a delivery point of view. I am sure that has no bearing on the Ministerís decision, but from my point of view that is an easier delivery challenge.

Q295 Graham Stringer: Are you surprised at the actual choice of the 31 and that some of these areas that have not been chosen are areas where our two species of seahorse live, for instance?

James Cross: No. Again, I tend to think about site selection in terms of what we know will be the conservation objectives, what we know in terms of the activity that exists there, and again what we are going to need to do to bring about a change in behaviour to protect those features. That tends to be the limitation of my thought process.

Q296 Graham Stringer: We have had a lot of representations. Some have been highly critical, some moderately critical and some supportive of the process and designation for different stakeholders. What do you think are the overall feelings of people who have been involved in the process?

James Cross: It really is as mixed as you have described it. It varies according to peopleís backgrounds and industry areas. Our approach here always is that, whenever we make a decision in my world, it usually offends somebody. What we always try to do is play a straight bat. We think about what the legislative framework, the policy framework and the best available evidence tells us. We use that to inform our decisions. Some of the people I talk to are wholly supportive and some are wholly unsupportive. The majority lie somewhere in the middle.

Q297 Chair: Among the 31, are there any examples where there is either total buy-in by the stakeholders or total opposition, or are they all a mixed bag?

James Cross: No; I have never yet been blessed with a designation that has absolute, unequivocal buy-in.

Q298 Chair: Is there an example of something that has a large and significant buy-in?

James Cross: Yes. Lundy is a good example where there is a good buy-in already. That is largely because-

Q299 Chair: At the opposite end of the spectrum, among the 31, are there any sites where there is a large degree of stakeholder objection?

James Cross: I cannot recall the exact sites from memory, but certainly there are a good 15 or 16 sites at the top of that risk register where we are going to have a delivery challenge in terms of achieving that sort of buy-in.

Q300 Chair: Can you give an example?

James Cross: I cannot remember the names. Do forgive me; I am happy to write to the Committee and make that available.

Q301 Stephen Metcalfe: One of the issues that have been highlighted to us during our inquiry is perhaps some of the lack of evidence around what we know about the seabed around our coasts. You have a lot of dealings with commercial and private companies in your licensing activities. During their commercial activities they collect a lot of data. Do you think there should be an obligation and a duty on those companies to share those data once they have collected them to help improve our knowledge of what is out there?

James Cross: It is interesting. One of the first decisions we took as an organisation was to inform industry that we were going to be publicising their environmental statements as part of the licensing decision. That was a first in the marine area. That had never really consistently been done before. We felt we had the remit to do that. We were not sure of the kickback from industry. The reality was that we did not get any, and industry was happy to do that. It picks up on this graduated and phased approach.

It has always been our intention that in the next financial year we would move into the space where we would be inviting industry to share the data that lie beneath that. We have had some informal discussions with industry. That is the space that we do intend to move into. It would be a really good idea, and it is something we intend to pursue.

Q302 Stephen Metcalfe: That is going to be a softly, softly approach, is it?

James Cross: Yes. We are nudging up against the edge of our remit here. We believe we have the remit to do it. We want to persuade industry to come with us because it is easier. They have some sensitivities around what they consider to be commercially confidential to them. I would rather work with industry to build up a consensus around what is and what is not shared.

Q303 Stephen Metcalfe: If industry donít decide to co-operate in that process, or they decide that too much of the information that is collected is commercially sensitive, what mechanism will you have to push back against them?

James Cross: We have the remit to-sloppy language here, forgive me-force the disclosure of anything that forms part of the decision-making process. It is our view that the data underlying those environmental statements form that. We feel as if we have good ground to do it, but we work with industry and we donít want to put ourselves in a difficult position, so we will invest the time to persuade, cajole and reach consensus, but it is still our intention to force the issue as far as we can.

Q304 Stephen Metcalfe: I have one final point on that. Do you have access to all the data that are collected? Is that shared with you and then it is a question of what is made public, or what is shared from that?

James Cross: Sometimes. The process is that we will take an environmental statement, for example, if we stick with that analysis, and we quality assure it. We run it through our quality assurance standards. As part of that, we will make an assessment about the underlying data and the methodologies used, and if we have cause to question it, we will call it in and review it. Sometimes we exercise our right to have access to it, but we donít routinely hold it, I guess is what I am saying.

Q305 Stephen Metcalfe: If you donít know that the data exist and if you have not actually seen them, how would you know if the company or industry is then sharing them?

James Cross: If we get a sense that a conclusion or the contents of an environmental statement are not based on data, if the data donít exist, then that puts us into a position where we are not going to be able to move forward with a decision. We seek assurances that the data exist of course, but, more than that, we delve into the methodologies used. We review the sampling methodologies. All of that is a full and heavy part and parcel of our validation process so that we have confidence that the data are there and exist, but we do not routinely trawl through them to make an assessment.

Q306 Chair: Following that through, some companies are very proactive about sharing data. Some of the cable-laying companies, for example, work closely with the marine organisations, but there are other examples where it seems to me that commercial confidentiality is used as an excuse. There is an example I have come across in Liverpool Bay where data were collected on a wind farm licensed by the Government to exist and yet claiming commercial confidentiality about the wind data. It seems to me that that is information that ought to be accessible to the National Oceanography Centre or the Met Office. Donít you think it is reasonable that we should impose licence conditions to require the sharing of data?

James Cross: There is no doubt in my mind that, if all of that data were shared and freely available, the science database would be enhanced and it would be easier all round. I am not entirely certain that I have the remit to force that; so some things would need to happen behind the scene.

Q307 Chair: But you would support it.

James Cross: We would support it and we do occupy the right space to execute that, if that makes sense.

Q308 Chair: You have recently published your strategic evidence plan. What do you hope that will achieve by, say, 2015?

James Cross: Our relationship with science may be slightly different from other organisations that have given evidence to the Committee. Our relationship with science is all about enabling our decision making. It is not for policy formulation. It is to enable us to make regulatory decisions or decisions in a marine environment. Our work around marine planning is starting to say that, in three or five yearsí time, we know we are going to need the answer to some of these questions, and if we start to do that work now-we have articulated those questions in our strategic evidence plan-we will be able to make a determination on a marine licence more quickly. That is my ultimate hope, by saying to the scientific community through the co-ordination committees, "Look, we have an operational requirement for this piece of scientific work that will enable us to make operational decisions to the benefit of the economy and the environment, and we need to start it now." That is my hope for that strategic evidence plan.

Q309 Chair: That would be your priority within the strategies.

James Cross: That is right; yes.

Q310 Chair: What would success look like?

James Cross: Success looks like the list of questions that I have articulated in that strategic evidence plan being provided in time for me to make that decision. The MMO has a very small research budget of about £500,000 a year. The questions that we need the answers to far outweigh that. I have not quite begged, stolen or borrowed, but I am saying, "Look, we have £X million worth of advances needed here. Who wants to do it for me?" The success criteria is somebody who will do it-

Q311 Chair: That is presumably partly because there are great swathes of our continental shelf about which we have very little mapped information.

James Cross: Yes, certainly the seabed, absolutely. As part of our marine planning work that I talked about earlier, we have stitched together, for want of a better word, the marine seabed maps that exist to form the basis of those marine plans. We are going to be doing two marine plans every two years between now and 2021 so that we get all of the English seabed mapped and all of the English marine plans completed. We also have really interesting questions around what is the impact of the cumulative effects of consenting work. In marine plans, we are starting to understand spatially how many wind farms we can squeeze into an area, for example, and how that can co-exist along with a shipping lane, fishing activity and port development. We are not certain yet about what the environmental tolerances are. It may be that we have the space for 10 wind farms, but the environment can only sustain eight. We need to know those questions now.

Q312 Chair: That is because the science has not been undertaken. Am I right, therefore, in assuming that, if Ministers are serious about accepting your strategic plan, part of your ask would be that they resource the organisations that are necessary to provide the research data that you need?

James Cross: I am a pragmatist, Chair. Everybody knows we need to co-ordinate and work better. I do, certainly. The reality is that when resources are squeezed-and that is the environment I find myself in-you tend to find better co-ordination and collaboration between partners. I find it in a delivery environment. People are willing to work with me to sweat efficiencies. My belief and my hope is that, although one lever would be to inject more resources, a more pragmatic lever for me to pursue is to work collaboratively with people who have far larger funding budgets than I have.

Chair: Mr Cross, thank you very much for your attendance this morning.
Examination of Witnesses

Witnesses: Richard Benyon MP, Parliamentary Under-Secretary for Natural Environment, Water and Rural Affairs, and Professor Ian Boyd, Chief Scientific Adviser, Department for Environment, Food and Rural Affairs, gave evidence.

Q313 Chair: Good morning, Minister. Welcome to our hearing. For the record, Professor Boyd, would you kindly introduce yourself?

Professor Boyd: I am Professor Ian Boyd. I am the Chief Scientific Adviser at DEFRA.

Q314 Chair: We welcome both of you to the meeting. The Marine Science Strategy aims to achieve "clean, healthy, safe, productive and biologically diverse oceans and seas". Your written evidence argued that good progress had been made in delivering that strategy. How would you describe progress in achieving this vision?

Richard Benyon: Thank you, Chairman, for giving us the opportunity to talk about this important subject. The strategy sets out the direction in which we want marine science to go up to 2025. Work on this early phase has focused on various key priorities. Good progress has been made and there is undoubtedly more to do. The UKís targets and indicators on good environmental status have been a key priority. These have been prepared for the Marine Strategy Framework Directive, so it is a parallel piece of work, and building on the 2010 assessment under the UK seas known as Charting Progress 2. That is one area of progress.

There are jointly funded programmes on key areas such as ocean acidification and shelf seas biochemistry; and that is good co-operation between NERC and DEFRA, but it has also involved other Government Departments. MCCIP-the Marine Climate Change Impacts Partnership-has produced some really important climate change knowledge data, starting to fill knowledge gaps. There is a much stronger co-ordination in sharing of research-for example, on marine renewable energy.

There are other areas that I am happy to go into such as a communications strategy and and a stronger sharing of resources. I could go on and just give you some ideas where I think there is more work to be done, if you would like me to.

Chair: Yes; please do.

Richard Benyon: We think further development of areas that I have already described will be important. Clearly, there should be a fully co-ordinated programme of marine monitoring. We think it is important that we develop a co-ordination of UK operational oceanography to bring together all the essential marine measurements that underpin the use of our seasí activities, marine industries and our understanding of the marine environment.

For example, a conference is taking place this week in Southampton jointly organised by the MSCC along with other bodies to try and draw this together. We think there is more work to be done to develop close co-ordination with industry. We are jointly funding with industry a marine science needs capability study. That is a key area.

What we have achieved is, first of all, the strategy, and now we are into much more of the delivery phase. What we must be concerned with are outcomes at a time when there is less Government money available. We need to work much more coherently, not just with marine industries but also with the devolved governments, which is an added complication. That sounds pejorative, but it is just an added part of the dynamic. I think things are going well but there is more work to do.

Q315 Chair: Clearly, you have thought a lot about this. The delivery plan was last updated in 2010. You have described some gaps that you still believe require filling. How are you measuring that delivery plan and what does success or failure look like?

Richard Benyon: Success is being measured against the delivery of individual actions identified in the UK Marine Science Strategy. Any subsequent actions will be identified and followed through. There is a progress report on the delivery of the strategy actions. This is provided to the Marine Science Co-ordination Committee for examination at each of their six-monthly meetings. A key part of their work is to measure progress against these delivery objectives.

A strategy progress report has also been issued to the Ministerial Marine Science Group in 2012. The MSCC is also looking at whether this could be supplemented with quantitative indicators, but it has not actually identified meaningful and reliable measurements yet to which that can be used. That is another area of progress-to make sure that we are identifying our success criteria and then seeing how we are moving on those.

Q316 Chair: What are the main challenges affecting that strategy, and how are you delivering them?

Richard Benyon: We need to look across the whole area of marine science. Clearly, Government put a lot of money in through various different silos, not least DEFRA but also other Government Departments, co-ordinated clearly through David Willetts and his science strategy. There are then the devolved governments and their scientific priorities. There are then the marine science hubs in places like the Plymouth Marine Laboratory and the National Oceanography Centre. That is part-funded through the taxpayers-through the Government, obviously. These are all centres of excellence. Added to that, there is the work being done by industry. That is a complex landscape. What we have been trying to do over the last few years-the previous Government as well-is to try and draw those disparate groups together to make sure that it is coherent. The big challenge is on the work being done in industry.

Industry has enormous amounts of data, some of which is commercially sensitive. They need to be able to protect that. That is absolutely understood. But there is an enormous amount of data that is not commercially sensitive, and we have got to be better about harvesting that for the greater good.

Chair: We totally agree with that; we have identified that already.

Q317 Stephen Mosley: In response to the Chairmanís questions, you said that the MSCC is responsible for measuring the progress of the Marine Science Plan. Who is responsible for measuring the success of the MSCC?

Richard Benyon: There is a ministerial group. First of all, the MSCC is co-chaired by the marine director in DEFRA, who is responsible to me. I am responsible to Parliament and yourselves. That is the first point. There is then a Ministerial Marine Science Group that makes sure that Ministers across Departments-and this is a cross-departmental body-get value for money and that we are using the right systems and techniques to get the right answers for what we are trying to achieve.

Professor Boyd: The only other thing I would add is that it is self-evident that there is a self-generated measure of success by the fact that so many bodies want to be involved with the MSCC-not only governmental bodies but also non-governmental bodies. That includes industry. If the MSCC was not performing a function and was not seen to be performing a function, then there would be a relatively slow process of disengagement, but I think disengagement would happen. There is no evidence that that is happening at the moment.

Q318 Stephen Mosley: You could almost argue the opposite, though. We have had witnesses in front of us who argue that there have been some issues with transparency and value for money with the MSCC. You got the impression that industry representatives like Gardline Group and so on wanted to be involved because they felt it was not performing as well as it could have done.

Richard Benyon: Is this industry representatives?

Stephen Mosley: Yes.

Richard Benyon: It was a pity that, when non-executive members were sought for the committee, there were not deemed to be the right people coming from industry, or that the right people did not apply from industry, whichever way you like to look at it. Obviously, you want people to bring an industry perspective and to think in a corporate way when they sit on a committee like that rather than perhaps just representing a particular strand of interest. I think that has been corrected and we are going to get appointees to this body that will properly represent marine industries. We can start getting that concern addressed.1

Q319 Stephen Mosley: One other complaint that we have received is that the MSCC has failed to provide value for money in marine science and that a strategic overview of expenditure and value for money in marine science did not exist. Does the MSCC have a grasp on these issues and how is it ensuring that it does achieve value for money?

Richard Benyon: As I said earlier, we all know that money is tight. We are really focused on making sure that every penny counts. That is part of the Governmentís science strategy. We have protected science in terms of spending, but there is less from my Department. It is much less than the cuts we faced across the board but nevertheless a reduction. We want to make sure that we are using this as effectively as possible. That means making sure, first of all, that it is coherent and that we are working across other agencies, but also using the devolved Governmentsí marine priorities in accordance with ours. That can just come down, for example, to being a more effective use of vessels so that there are joint activities going on on a particular scientific trip. It comes down to basic co-ordination like that.

On a high-level scale, it is about making sure that we can see the demands for evidence coming ahead. For example, through the designation of marine conservation zones, we discovered there was a paucity of data and we have had to throw some money at it. It would have been lovely if, at the very start of the Marine Act process, we could have identified those shortfalls and started work on it perhaps half a decade ago rather than a year or two ago when we discovered that, in order for this process to be robust, to be able to stand up and be properly evidence-based, we were going to need to do some more work. We had to throw three million quid at it in order to achieve that.

Q320 Stephen Mosley: I know that in your written evidence you say that the budget that DEFRA provides for marine science has decreased from £31.8 million to £30 million last year. What has had to be missed out to accommodate that reduction in budget?

Richard Benyon: I will ask Ian to give you perhaps more detail. What I am hoping we can prove is that we are achieving a lot with less. Whether I can say we are achieving the same with less I donít know, but there are some very important areas of work that we have been able to continue to prioritise. I hope that, through the clever use of other organisations and other budgets, we have been able to keep the pressure up.

Professor Boyd: I cannot say that we have cut anything out. I think we have probably found those savings through efficiencies. I would also say that we are increasingly successful in levering our funding against other funding. This is partly driven by the activities of the MSCC, in that we are able to jointly fund projects and, therefore, DEFRA gets the benefits as well as other organisations. We have also had a lot of success with our European funding applications. Even though the DEFRA budget may actually have declined, we are probably doing more marine science now than we did before. We would intend that trend to continue in the future.

Q321 Graham Stringer: DEFRA has said that the MCZ projects are expected to use best available scientific information. You said on 15 November, in a Radio 4 programme that went out yesterday, and in answer to Stephen, that you need an adequately robust evidence base. You said it has always been the case that the designations were going to be determined on scientific evidence. That did not really answer the question between "best available" and "robust". What is the difference, and why is there a difference?

Richard Benyon: Going through all 319 clauses of the Marine Act, which I did as the Opposition spokesman-and it was a fantastic piece of cross-party support, because it is a good piece of legislation-I remember agreeing with the then Minister and other colleagues about the importance of making sure that section 5 of the Act, which is this part, was evidence-based. What do we mean by that? At a first level, it means that we are not just drawing lines on maps and feeling good about it. That is greenwash; that is absolutely pointless. We want to know what is there. Whether we can tell exactly what is there or not, I am absolutely clear that we do not require the most perfect pinpoint accuracy, but we need to have a good, robust evidence base to support the designation of a marine conservation zone. That is important because it is going to have an impact on industry. If you are potentially harming or impairing a socio-economic activity, as a Government, you have to be able to justify that.

I also want this to be able to stack up internationally and I will tell you why. For example, if we are going to stop fishermen from fishing in a particular way outside the six- nautical-mile limit, we have to stop all fishermen and those who have historic rights to fish in our waters from abroad. The system has to be credible, so we cannot say to our fishermen, "You have to stop, but a Belgian beam trawler can go straight through that piece of ground," when our beam trawlers cannot. Therefore, it has to stack up at European level, and of course at an international level it simply would not if you did not have a robust evidence base.

There are those who say that the system should have been more top-down and more centrally controlled, and then it could have been co-ordinated through Ianís predecessor downwards. It would have been cheaper, which is undoubtedly true. Working through the regional bodies is a good example of bottom-up governance. It took a lot of the controversy out of the air because you had fishermen sitting around a table with conservationists and other marine users working off less than perfect scientific data and trying to produce the results they did.

We know from the independent Science Advisory Panel that some of the 127 sites that came forward stack up. Most of them are in the first phase of our designation process currently out to consultation. The independent Science Advisory Panel said that many of them did not. As I said to Mr Mosley, we have had to put a lot of resources into trying to find more information. We are going to continue to do that to be able to designate the next phase.

I have not really answered your question about where we are in terms of an adequate level of scientific evidence and total information. There has to be some judgment call at some point. That is a key feature of the Act.

Q322 Graham Stringer: Is the judgment call driven by legal advice on the possibility of judicial review in this country or a submission to the European Court of Justice at a different level? Is that what is driving the difference between best available evidence and robust evidence?

Richard Benyon: Your question is particularly timely. In The Times today, there is a big article about judicial review and the numbers of judicial reviews, which have increased exponentially over the last 20 years. There is a justifiable concern in Government that you do not want to lay yourself open through failures in process that result in good bits of policy-and marine conservation is an example-being buried in the courts, and valuable resources that come from the budget that I have responsibility for being spent on a legal process rather than being spent on marine conservation. There is a proper caution about judicial review, but I donít think it has been an overbearing one. I know that there are accusations, possibly generated by some of the things I have said. I have said that I donít want this to end up buried in the courts and I want this to be a process that goes ahead as quickly as possible. But I donít think that we have been like rabbits in the headlights about judicial review.

Q323 Graham Stringer: Certainly, Charles Clover, when he was here last week-this isnít his exact phrase-said that, basically, you had been swamped with legal advice, which was delaying the process. The RSPB have said that you can never have perfect scientific information, and going for the same quality of evidence that you get in terrestrial designations is not possible and is just delaying the designation of MCZs. How do you respond to those accusations? Simply, are you getting a lot of legal advice?

Richard Benyon: I am getting legal advice. I have to say that the idea I have been closeted with DEFRAís lawyers on this would be an absolute first. I obviously get advice from officials who have talked to lawyers, but I cannot say that lawyers have come to see me saying, "Minister, we have a potential problem here." That is absolutely not the case.

I do think we have to get that balance right. It is a glib comment, but I have been attacked in fairly equal measure by fishermen and other socio-economic users of our seas as I have been by conservationists. That might just indicate that we are getting it right somewhere. At the end of the day, I think we are going to be the best in Europe, or certainly right up there with the best in Europe, in terms of marine conservation. We are ecologically coherent, properly evidence-based, and it is something that all sides of this House, who supported the Marine Act, and organisations like the Wildlife Trust, the RSPB and others, can feel genuinely proud about. It is a process and it will go on. We are 31 sites in this round and more in the future.

Q324 Graham Stringer: Can I ask my final question on this section in a slightly different way? How do you judge that the evidence is adequate? You say you are not overwhelmed with legal advice. How then do you judge that the level of evidence that you have, given that it is never going to be perfect, is adequate?

Richard Benyon: I will ask Ian to come in with some detail on that, if you will allow me. Before that, I would say that the point about the Marine Act designations and marine conservation zones is that Ministers can and should apply a judgment on the basis of socio-economic activities, unlike in marine protected areas where they cannot under European designation. This is a UK measure. It fits in with various international obligations such as OSPAR and the Marine Strategy Framework Directive, but it is our bit of legislation. It is something that this Parliament wanted to do. We can make that judgment call between evidence about a feature and the activity that could possibly put that at risk.

Within the whole process of this Act, there is undoubtedly an understanding that the evidence will always be so good and it might not be absolutely perfect. I forget the actual wording in the guidance but I think that is a factor. What the independent Science Advisory Panel decided was that there was not evidence to support a great many of the 127 sites. That was a major concern, and I think we were right to delay the process to make sure that we did provide the evidence on the initial designation sites. Some of that was a desktop exercise. There was the data if we went out and looked in various marine laboratories and other organisations, but in other ways we had to go out and find it.

I was down off the south coast on the IFCA-Inshore Fisheries and Conservation Authority-vessel looking at one particular feature of one particular marine conservation zone that showed an area where the sea bream breed. This piece of evidence from an underwater camera showed that, in order for that to be effective, we needed to stop trawling on the bottom on that piece of the seabed for about six to eight weeks a year to protect this incredibly valuable stock. It is valuable to the fishermen and valuable ecologically. It is really interesting to see how the management plan that will come to support that marine conservation zone can be tightly confined to a particular activity of one stock for a particular time of year. That is a really effective use of scientific resources.2

Professor Boyd: Your question was aimed particularly at how we make a judgment about the robustness of evidence.

Graham Stringer: What is adequate; yes.

Professor Boyd: There are well-trodden paths with respect to this. With respect to MCZs, we put a process in place for acquiring evidence and then making a judgment about that. Right at the centre of that process is peer review. Right throughout the scientific community, there is a strong consensus that peer review is the way to make judgments about the quality of evidence. In the particular case of MCZs, that peer review was done against a set of criteria. As a result of that, the independent Science Advisory Panel, which is the peer review panel in this particular case, has the last word about the robustness of the evidence and which MCZs stack up with respect to some of the objectives that have been set. I see the way that the MCZ evidence has been used is entirely consistent with the standard procedures by which evidence is judged within the scientific community generally.

I would finally say that we have learned a lot during the MCZ process. There were problems with it in terms of how the process was set up, but in the next tranches that will probably work a lot better because we have learned a lot from the experience we have had. In the end, we want to come up with a consistent procedure so that everybody knows how it works and there are no surprises to all stakeholders. We want it to provide a proportionate, transparent and non-discriminatory outcome. In the end, that is what we have come to but it has been by a slightly circuitous route perhaps.

Q325 Chair: By way of example, on a very wet day in Falmouth, we met many of the stakeholders. They criticised Governments for drawing lines on maps, to go back to your earlier phrase, Minister. Of course, Falmouth was not in the original 27 that have been designated. We obviously all know that there are some valuable habitats in that area that ought to be protected, but is it right to infer from that that, when Falmouth is revisited, there will be a fresh look at some of those lines on maps responding to some of the local evidence?

Richard Benyon: I notice that a member of your Committee will have a particular interest in this. Falmouth has become a prime example of a totemic area for all the complications of marine management. There is a very active port and there are a number of different stakeholders whose livelihoods depend upon the viability of that port. There is a lot of leisure activity around there and tourism. There are some absolutely wonderful and fairly rare ecological features that need protecting. What Falmouth has taught us is the importance of communication. There is certainly a polarity of views down there from local stakeholders about what needs to be done. The impact of some of those comments is sometimes discussed at a national level. Communication is the first point.

In terms of the Marine Act, the ability to apply a socio-economic test to any designation is important for the community there. We have to remember, though, that this is not the only show in town. We have lots of different layers of international designations, which have worked pretty well, with times of controversy over the years. We want to make sure that we are not adding to the complication.

We are really concentrating on outcomes. We want to achieve the continuing viability of that port, and the impact that that can have on the hinterland for that part of the south-west is massive in terms of jobs, tackling deprivation and all of that. I completely get that, but we have to balance that with the need to protect these rare ecological features.

I cannot give you an answer about whether, in 10 yearsí time, when we look back at this period, we will have got that right, but it wonít be through lack of trying. The reference area debate clouded the issue in a way. Our get-out-of-jail card has been that it is a temporary reprieve. The statutory notice conservation body said that the case had not been made for reference areas, but we do need to look at how we manage marine conservation zones to assess whether they are working or not. Once we have drawn our evidence-based lines on maps and have good management plans, we want to be able to come back and say in years to come whether that has worked or not. The seas are fast-moving, ecological-

Q326 Chair: Just to take the two phrases you have used there, the criticisms about the particular lines on the maps and whether they should be adjusted to accommodate the deep-water buoy that is used for emergency shipping purposes was one issue. The second was the leisure one, which is a management process one. It is not necessarily a banning of leisure or sailing there; it is a question of whether it is possible to put in place a management process that will maintain the necessary protection of the maerl beds and at the same time allow the leisure sailors to enjoy their races. From your answer, I take it that your preferred solution would be to find a practical way around that rather than simply designate it as a no-go area.

Richard Benyon: The maerl beds are a really good example. The Marine Management Organisation has worked really hard on this. I hope the trial it is doing will be the way forward and will prove that you can, through the use of the right science, which is robust in its methodology, find solutions allowing commercial activity to go on.

There is another example of an area up in Norfolk where local people were really concerned that the implementation of a marine conservation zone was going to prevent them doing things they have done for years, such as walk along the shorefront or that a dinghy sailor whose boat got into trouble and landed on this piece of coastline would be somehow breaking the law. That is absurd if taken literally. We want to encourage more people to use the coast and enjoy the natural environment. Sometimes the wording can be taken out of context and cause people alarm. It is really important that we come back to my original comments and that we are focusing on good evidence.

Q327 Stephen Metcalfe: The designation of a marine conservation zone is highly likely to change the activity that can happen in that zone, however that might be managed. Where do you think the balance lies between the scientific evidence and the conservation aspect of the work you are trying to do, and the socio-economic impact? What is the balance between those two, which could often be quite diverse demands?

Richard Benyon: It is important at the end of the process that we can be independently verified as having created something that is ecologically coherent. That means protecting various different features around our coasts, soundly based on a clear knowledge of what is there and what is needed to be done to protect it. If the feature to be protected is on the seabed, such as sea fans, reefs and other features, it seems absolutely logical to me that other activities higher up the water column, such as long-line fishing or other activities that donít involve the seabed, should be allowed to continue.

I look at this like national parks. You are allowed to farm in national parks, but you are constrained in what you can do with regard to stocking rates and you canít pull down dry stone walls and all those sorts of things. Most people in this country get that. There are some purists who believe, "Absolutely not-no activity has to take place at all." There will be certain areas that will be very prescribed and perhaps completely protected. We will be judged on how well we are managing those.

It is a difficult question to answer. It is a judgment call. If I was just being attacked by one side and not the other, you would say I had got that balance wrong. I cannot say I could do a particularly scientific study of the level of opprobrium that is heaped upon me. My gut feeling is that we will get this right.

Q328 Stephen Metcalfe: The demands are so diverse. What will ultimately tip the balance? If that balance cannot be met and there isnít this judgment, will it be the conservation demands or the socio-economic demands?

Richard Benyon: We are doing this because we want to conserve certain features that we think, if they continue to go unprotected, would be lost and there would be damage. This sounds like a real politicianís answer here, but there can actually be a benefit for both sides. If you are protecting an area where fish spawn, you will get more fish. In relation to those sea bream that I talked about, there will be a benefit to the local fishing community, more, of a high-value catch for them. They are very supportive of that. There is socio-economic activity working with a conservation activity in virtuous circles all round.

Are there clashes pending? Yes, of course there will be. We have to make sure that we are not driving people out of business. Part of what we are trying to achieve in Government is keeping coastal communities alive. We understand the impact of that, but there is room in our seas for proper, meaningful conservation and activities, whether fishing, marine aggregates or marine energy. To answer your question, I am determined to get this right, but we will only be able to judge whether we have in time.

Ian, is there a more scientific answer you could give?

Professor Boyd: No, I think it is a politicianís choice. All I would say is that it is almost impossible to generalise. In every circumstance, there is going to be a judgment call to be made about where the balance sits in terms of costs and benefits to particular conservation features or socio-economic features. Those are going to have to be played out in the individual management plans for the individual MCZs. As the Minister says, there are going to be some tough calls and some relatively easy ones. Obviously, what we want to do is exploit the experience with the easier ones as much as we possibly can to make sure that we have a process in place that develops consensus among the stakeholders.

As the Minister says, these have been specifically set up to protect certain type of features. Clearly, there is going to be an initial assumption at least that those features are what are there to be kept. If there are going to be activities that threaten those features, they will be looked at very closely. There may be management measures put in to stop some of them under certain circumstances.

There are many circumstances in which, if the stakeholders involved were to think about it, there are ways around the problem. In other words, it is not just a matter of doing what we have always done in the same way as we have always done it. There may be ways of doing things differently in certain circumstances. That is a very generalist response, but we need to develop specific management measures in particular areas.

Q329 Stephen Metcalfe: You have talked about some of the clashes between interested parties and also about the benefits that can come from marine conservation zones. Do you think that those have been communicated well enough to the parties involved? Is there a way that we can improve that communication so that people can see earlier, perhaps, what the benefits might be?

Richard Benyon: That is a really interesting point. When I was the Opposition spokesman and we were debating these on the floor of the House and in Committee, the only people who lobbied me were the conservationists. I had plenty of contact with fishing organisations and other marine activities, but with the possible exception of marine renewables, I got very little pressure. I suspect it was different in Government.

The last Government set up the regional bodies and they did a lot to take the controversy out of it because you had all these different interests sitting round the table. They were able to apply anecdotal evidence to the debate, which was overlaid by other evidence. I have already described how what was actually produced was lacking in some cases. That was a very important process in tackling that communication issue. What we have to do now is make sure that we are really engaging everybody. That is why we get criticised in Government for consulting too much-we certainly get criticised if we donít consult enough. Now, we are consulting on these 31 sites, and regulators will consult on the management measures that we will implement on those sites when we designate them later this year. That offers everyone an opportunity. I donít want to feel that it is just one side. I want them to feel that there is mutual benefit in many of these sites so that they can feel positive that Government are doing something good. Fishing organisations should not be seen as being opposed to this. In many cases they are being extremely helpful in this process.

Q330 Stephen Metcalfe: I have a final point. What is going to be important is that, of the 31 that you are going to consult on, whatever the outcome, there are likely to be some parties who are still unhappy. How will you demonstrate to all parties, even if they donít necessarily like the outcome, that the process was fair and that the balance was the right one?

Richard Benyon: Having regard to the process, its length of time and the convoluted nature of different consultations-with the delay that we had to announce a year ago, the extra evidence and seemingly endless consultations-I donít think anyone can accuse us of rushing this. I hope the majority will feel that we have got it just about right.

There are no national secrets here. This is data that can be shared, and, if people are not aware of it, they can have access to it, with all the evidence that we are producing to back this up. People must feel that this is part of an ongoing process. This is not a designation on, say, 1 September, or whenever it will be, and that will be the end of the argument. We want to go on looking at how these sites work. We have the burdens that we are going to create in terms of governance on the Marine Management Organisation, on IFCAs and others. Local government will be involved in this and there will be lots of opportunities through the democratic process and stakeholder engagement to make sure that we are justifying what we are trying to achieve here.

Q331 Hywel Williams: You have already addressed the issue of engaging the local communities to an extent in other answers. I would like to take that on a bit further. In fact, I think this is developing as something of a theme in some of the evidence that we have received. In your written evidence, you say that plans are being developed to engage with coastal communities in the formal marine conservation zone consultation. What are these plans and, indeed, where are they at present?

Richard Benyon: We have put the proposal for the 31 sites out to consultation. That involves every conceivable group of people that would be interested, from the original proponents of marine conservation, organisations like the Wildlife Trust, the RSPB and other NGOs that you will be very familiar with, to much more local interest groups and local authorities. There will also be national bodies on the socio-economic side such as the NFFO-National Federation of Fishermenís Organisations-and other representatives such as the marine renewables industry and marine aggregates. Again, locally, it is crucial that ports, individual authorities and organisations that represent key economic activities as well as tourism and leisure feel part of this.

If, at the end of this process and your research, you find that there is an organisation that somehow feels excluded, I very much want to know before 26 March, or whenever the consultation ends, so that we are able to engage them. It is only through that that we have credibility. This process has to be credible across a wide range of different stakeholders. That is why we are consulting.

Q332 Hywel Williams: One of the points that has been raised in other sessions is about management measures. They were not included in the regional stakeholder process for discussion. Why not, and when will consultation and management measures begin?

Richard Benyon: I cannot give you a precise answer to that, but regulators will be consulting on management measures. I suspect my officials will quail when I say this, but I canít believe that this is too complicated. We know what we are trying to protect and we know what activities will cause damage. We want to be able to create management measures that prevent that but allow other activities to continue.

Q333 Chair: Presumably, you mean appropriate to the particular site.

Richard Benyon: Yes, but there will be areas within the site that will require a high level of protection and areas that wonít. Technology can help us now. I was down in Lyme Bay looking at vessel monitoring systems, which you can measure from the MMOís office in Newcastle. Where a vessel is within a few feet of a line, a telephone call or some form of communication with that vessel will tell him and they can adjust their course accordingly. Technology is going to be a great help here, but the management measures are crucial. If they are deemed not to be adequate, then we are back into the territory of lines on maps and justifiable accusations that we are not doing this seriously.

Q334 Hywel Williams: Clearly, that is what worries key stakeholders locally. I am a Welsh MP and have been a little bit involved in the MCZ designation and local meetings in north-west Wales, which were far from the success we had hoped they would be in fact. Uproar would be the word to describe the meeting I attended in Pwllhelli some months ago. I am worried about the proper inclusion of local stakeholders and whether that can be managed properly. People were very concerned about how very local environments would be managed, for example, around Bardsey Island. I will not go into the detail but it was very difficult.

Do you have any concerns that the consultation document, which is 50 pages long, and repeated consultations would be a significant barrier to working people having their voices heard? Is that the way to do it?

Richard Benyon: I have discussed what is happening in Wales with the Welsh Minister. I understand the level of controversy. The work of the stakeholder bodies around the country, even if some of their proposals were found scientifically wanting, has been really valuable and will be used way into the future. That involvement from a process level is important, but, from the crucial point of view of taking some of the controversy out of it by having them as part of the decision-making process, it has diminished the possibility of the kind of upset that you describe. I am not trying to prescribe to other parts of the United Kingdom how they should do this. I do think it is an important job to make sure that we are joined up in England with what is happening in Wales, Scotland and Northern Ireland, and with countries like France and the Republic. If we are to have something that is ecologically coherent, it would be daft just to think that we can do that within our own waters.

Q335 Hywel Williams: I am just concerned about empowering local people who have lots of other things to get on with to engage properly in the process. Certainly, the process that I was involved in felt very top-down. People were presented with fairly hefty documents, which went into some scientific detail but did not seem to mention commercial or leisure activities at all, or, when they were mentioned, it was as issues that would be looked at later when the scientific discussions had been completed. I am just making that as an observation of the process that I went through along with other people.

Professor Boyd: One of the problems here that has been identified is that a lot of the stakeholders are interested in what will be done eventually in terms of the management. The process as it has stood is that we are identifying what needs to be protected and then asking the question, "How do we go about protecting it?" It is absolutely right that you separate those questions out. Clearly, what we have not managed to do is to make sure that the stakeholders understand that separation and that their voices will be fully heard within the "What are we going to do about it?" or "How are we going to manage it?" question.

At the moment, we are still on the question of what is going to be protected and consulting on that. Once that is out of the way, there is another process to be put in place that will fully engage the local stakeholders that might be affected by this, particularly those who have commercial or economic interests, so that they will have a full say in what happens eventually.

Q336 Graham Stringer: Why only 31 designated areas? You said in one of your answers that they would be designated later this year. Can you be more precise on designation and whether that will be at the same time as management for the areas is agreed? When will the next tranche be announced, how many will be in it, and will you publish a schedule for the whole 127 sites?

Richard Benyon: On that last point, we have published comments on all 127 sites. Against those, we have announced that 31 are being taken forward now. I cannot say precisely when the next tranche will be announced. Why only 31? The original Science Advisory Panel said that around 25, and possibly slightly more than that, had adequate evidence to take them forward. We are now taking forward 31.

Is there a cost element consideration? Yes; this is an expensive process. It is an expensive process for Government. As I have said, we have had to find more money from Ianís budget to make sure that the evidence is robust. The cost of the regional stakeholder process was much more expensive than a more top-down method would have been. I have already discussed why I think it had its merits. There are new burdens that we create for organisations like IFCAs, which are funded in part through local authorities. Am I conscious of cost? Yes, absolutely. It would be quite wrong of me not to be. As Ian has said, we are learning from this process in a way that means that we can do the rest perhaps quicker and will be able to take forward more sites in the next round.

Q337 Graham Stringer: Can you be specific about when they are going to be designated-you did say earlier it would be later this year-and when the next tranche will be announced?

Richard Benyon: This consultation period ends towards the end of March. We will then evaluate the findings of that, with a view to designating towards the end of the summer or into the autumn. If I said September, I would hope that that would be an accurate month. I have yet to have a detailed discussion about when the next tranche will come forward. I very much make the point that this is the start of a process. We have a lot more sites that we want to designate and there are a lot of people who want us to do that. We recognise that it is important.

Q338 Graham Stringer: Did you listen to the Radio 4 programme that you appeared on yesterday at 11 oíclock about the designation of these sites?

Richard Benyon: I have not listened to it.

Q339 Graham Stringer: In terms of the actual selection of them, there was some criticism that really important habitats and zones had been missed out. The features they picked that they did not believe were being properly protected were cold-water corals and the two species of seahorse there are around the coastline. Do you have any response to those criticisms?

Richard Benyon: I hope that we will be able to bring them forward in the next round. In the meantime-

Q340 Graham Stringer: I think they were saying they were not part of the 127, not of the 31.

Richard Benyon: The sea grass one-

Graham Stringer: Seahorses.

Richard Benyon: But the seahorse lives in the sea grass in Dorset. I think that is one of the proposed 127 sites. If there is damage happening to those sites now, there is already provision for the Marine Management Organisation or an IFCA to prevent that activity taking place, either though a byelaw in the latter case or through a prescriptive measure that the MMO can take. Where there is evidence that there is damage occurring now, either on one of the 31 sites before it was designated or one of the ones that is not, there are measures that can be taken to protect those sites.

Q341 Stephen Mosley: Currently, only about 10% of the UK marine shelf is covered by habitat maps. I know you have mentioned several times throughout your answers that you are putting additional resources in as part of the marine conservation zone process to create those maps. Some other European countries-I know Ireland is one example-have a more strategic approach. They have a long-term approach, looking at all the coastal waters around Ireland. They have decided that they are going to do habitat maps for the whole area on a strategic project. Do you think there might be potential for doing something similar in the UK?

Richard Benyon: It is important to state, and I know it is not the point you are making, that we have mapped all our waters. The detail we have discovered that we need to know for this kind of activity, and indeed to inform other marine industries applications as we go through marine planning, which we are now rolling out as part of the Marine Act, does mean that we have to have a better understanding. That is why we are trying to improve our knowledge base.

Technology is a great help here. Marine industries are also doing a lot. It is about pooling the data that we receive. Whether we can actually say to your Committee what percentage we will have mapped, to what degree and by what date, I am not sure.

Professor Boyd: I would agree that we need to do more. Habitat mapping to the kind of levels you are talking about is enormously expensive and resource-intensive. I believe that we can do a lot more with the technologies that are either available to us now or in the pipeline that will reduce those costs. For example, there are many ships from the marine industry passing through our waters running multi-beam sonar systems. The data are very often not collected. It would be relatively straightforward to collect those data. In fact, if you look at Scotlandís marine atlas, which was their response to the CP2-Charting Progress 2-on the front of it is a compendium of Scotlandís seas that is produced from the fishing industry, because fishing boats are running with echo sounders almost all the time. Some of those data are recorded, and if you pull all that together you can get a very high-resolution map of the coastal waters. We have to be a lot cleverer about how we obtain and use data, and then verify that those data are correct.

There is a major job to be done there in terms of data processing and management as much as anything else, and engaging with the stakeholders who are potentially collecting those data. It is not necessarily just the job of Government to go out there and fund surveys. I think those data are already there. We just need to be cleverer about how we collect them.

Q342 Chair: Stephen used the phrase and talked about the Irish strategic plan. All of the potential sources of data you have alluded to require a strategic plan. Would it be your advice to the Minister that we should consider creating a strategic plan?

Professor Boyd: It is in fact my advice to the Minister that, in DEFRA, we have a geography strategy. That is basically a strategy about collating spatially referenced data. That includes both terrestrial and marine data.

Q343 Chair: Going back to the Ministerís earlier observation about some of the data that are available, albeit there is a little grey area, much smaller than some companies claim, that is genuinely "commercial in confidence", what we need to try and do is pin down all of those potential sources and create a data collection mechanism that could be fed into the National Oceanography Centre or some central body that can then translate it.

Professor Boyd: Exactly-I agree. We have the capability in UK marine science to do this. This is a matter of co-ordination.

Chair: And organisation.

Professor Boyd: I would assure you that there is a direction of travel here, which is towards making this happen.

Richard Benyon: At the risk of alphabet soup, within the UK marine monitoring and assessment strategy-part of the MSCCís work-the British Geological Survey leads a seabed mapping working group that brings together those bodies with active interests in seabed mapping. It has recently taken on the role of overseeing the co-operation on the memorandum of understanding on multi-beam data.

I would add that organisations like the Crown Estate are doing a lot of work on this. It is about our role and the MSCCís role in drawing that together.

Q344 Stephen Mosley: Is what we are discussing today and those projects you are discussing there just England-specific or do they include the devolved areas of Scotland and Northern Ireland, and also overseas territories?

Richard Benyon: One part of the MSCCís remit is to make sure that there is co-ordination across devolved Governments. Also, this means sharing resources such as marine survey vessels and that on the same cruise they are doing multi-purpose activities. As far as the overseas territories are concerned, there is an extensive activity on marine conservation. Some of that is led by those countries concerned, some of it is assisted by NGOs and a lot of it is co-ordinated by the Government. It fits in with some terrestrial conservation work and the marine environment, but over the coming years we are going to see many more examples, such as in the Chagos Islands, of a fantastically valuable marine protected area supported by the Government because of their responsibilities, but also through an NGO that is providing resources to manage that marine protected area. That is a very exciting way forward for the areas that have about 90% of the biodiversity for which Britain is responsible.

Q345 Graham Stringer: In quite a lot of the evidence we have taken from scientists from different organisations, they have expressed worry that the monitoring of acidification in the oceans and the monitoring of temperature change is piecemeal and may well lose its funding in the near future, and, if you do not keep measuring these things, then all the work that has been done previously loses its value. What are you doing to make sure that these series are maintained?

Richard Benyon: The Government, in partnership with the research councils, are supporting a range of monitoring and research activities to better understand some of the ocean processes and changes that are taking place and the impact that these changes will have. We are continuing to contribute to something called the international Argo float programme.

Q346 Graham Stringer: That is a definite commitment for the future, is it?

Richard Benyon: Yes. We are supporting the Jason-3 satellite altimeter, which measures sea level height, which is more relevant to your question.3 There is also a research programme to increase our understanding of the impacts of ocean acidification on marine life and how changes in ocean chemistry are impacting on issues such as global warming. I recently looked at one of these projects at the Plymouth Marine Laboratory. It was looking at the integrity of shellfish shells as a result of different temperatures and acidification. It was a fascinating and really important piece of work.

Professor Boyd: The only thing I would add is that Sir John Beddington, Government Chief Scientific Adviser, is looking at the national infrastructure required in order to sustain long-term monitoring of things like ocean pH, ocean temperature and ocean salinity. There is a certain amount of fair criticism with respect to how this has been done in the past.

Coming back to the co-ordination role that MSCC plays, there is work going on in MSCC to address this. I know that NERC is very active in this field. We have to fulfil two functions here. We have to fulfil a research function, which is trying to find out the basic knowledge that we need in order to be able to make decisions. Then there is an operational function about just monitoring through time what is actually going on so that it can inform immediate policy decisions.

We have to get the balance of the investments right on this. With respect to marine, the costs of doing this are very large indeed. We also have legacy issues to deal with, which involve some very long and excellent datasets. We have to make decisions about whether those long and excellent datasets are the sorts of things we need in the future. Do we need new parameters to be measured and where do we get the resources for that? There are some quite difficult strategic decisions to be made. I think the MSCC is an appropriate forum in which to make those decisions.

Q347 Graham Stringer: That is an interesting point you have made. We know it has had a long-term monitoring working group, but we have been told that it failed to provide any clear output from that monitoring group. Why do you think that happened? You have partially answered what you are doing about that, but why do you think there was that failure; or do you think it is not a fair criticism?

Professor Boyd: The criticism is perhaps fair but it is a very difficult job to do. One is doing two things. One is trying to second-guess what is going to be required in the long-term future and one is trying to match that against what we have been doing in the past. I think we should continue to discuss this and challenge ourselves on this. As I said, the MSCC is an appropriate place to do it. I would like to see the MSCC picking this up again because I would challenge our marine scientists with the question, "Are we measuring the right parameters in the right way and are we doing that in a technologically developed and modern manner?" All those questions need to be addressed.

Q348 Graham Stringer: Is your answer that we can expect them to be providing us with clear outputs in the future?

Professor Boyd: I would hope so.

Q349 Graham Stringer: I have a final point. You mentioned the role of the research councils, and there are a number of research councils involved. Are they really the appropriate bodies or should there be a separate funding body for this important area of research?

Professor Boyd: I think the research councils are appropriate for certain functions. The research councils are there to carry out leading edge, both strategic and tactical, research. They are less appropriate for carrying out the here-and-now research-the operational research-that bodies like DEFRA require to be done. In those circumstances, we need strong partnership arrangements between the different delivery bodies for those different types of research.

Within the UK, we have a diverse and quite complex landscape of delivery bodies for those types of research, which again is partly a legacy issue, but it is where we are. Many of those bodies are excellent at what they do. My feeling is that a single body to carry out all these functions is an impractical way forward, partly because of the legacy issues, but partly because many of the strengths we have in UK marine science are highly distributed among the different bodies, some of which are in devolved administrations or in other parts of the system. Again, this points towards the functionality of the Marine Science Co-ordination Committee in trying to bring together all those functions and giving the Marine Science Co-ordination Committee more power to be able to make that happen in the future. As a result of that, I do not think that a single body is really practical in the UK context or necessarily desirable.

Q350 Chair: I will wrap up with a couple of questions of clarification. Going back to the 31 proposed sites, I think I am right in saying that the Science Advisory Panel said that, for 25 of those, there was robust scientific evidence. Why were the others included?

Richard Benyon: Between the 25 and 31?4

Chair: Yes.

Richard Benyon: Because we have gone out and got better evidence.

Q351 Chair: So they are all evidence-based, in other words.

Richard Benyon: Yes. There is now evidence to support the designation of all those 31 sites.

Q352 Chair: My final question to you, Professor Boyd, is this. This area of work is right up your street and obviously an important part of the Ministerís role. As we look around the marine science world in the UK, we see some fantastic work going on, but we also see examples of where Britainís pre-eminence in some technologies has not been exploited as well as it could have been. For example, there is fantastic research being done on automated submersibles, and yet there is not the manufacturing capacity here. Do you think we can do something about that by perhaps working with the TSB and finding some way of getting us back to where we ought to be? The science is ours but the exploitation is not.

Professor Boyd: Yes. I share your views about the trajectory of UK marine science in a global context. There are all sorts of reasons for that. It is partly because marine science is rising in the agenda of many other countries. The UK does still play a very strong leadership role at an international level.

To come to your specific question about technologies, we probably have to make some hard decisions in the UK about the sorts of marine science we want to do. Like any scientific field, it is expanding all the time. Perhaps one of the reasons why the UK has declined relative to many of our other partners in marine science is because we have not made some of those hard decisions early enough. We will probably have to specialise more. At the same time, we still need to keep our general capability so that we can maintain an across-the-board expertise. That is a difficult thing to do. We have extremely strong universities in the UK. We have some very strong research institutions in marine science in particular and we have quite strong marine industries as well. We need to make better use of all those different components in combination.

Having done that, I think we would find solutions to the kind of specific problem that you raised with regard to some of our submersible technologies, for example. If we had a higher level of co-ordination across all those different players in the marine sector, we would see an uplift in economic capability and an uplift in investment. At the end of the day, it is about where the investment comes from to exploit those types of technologies. At the moment, I would have said that the UK is not a big player in terms of investment in marine technologies. We have a very buoyant oil and gas industry and we have a developing marine energy industry. In terms of our marine technologies, particularly the kinds of technologies you mentioned but I could also mention gliders, for example, robotics is going to be a huge thing for the future. In the UK, we have a lot of the components to turn robotics into a marine success story for us. Perhaps we ought to be, as you have suggested, trying to spin up activity with the TSB and other types of funding organisations to make that happen. We need to be able to express that vision.

Again, I would come back to the MSCC as a challenge to it to try to express that kind of vision for the future and make these things happen.

Chair: Minister and Professor Boyd, thank you very much for your attendance today.

[1] The witness later clarified that, w hile it is currently intended that there will be one industry representative appointed to the Marine Science Co-ordination Committee at any one time, over time a number of representatives of different marine industries are expected to have been members of the Marine Science Co ordination Committee.

[2] The witness later clarified that, the Science Advisory Panel reviewed the recommendations from the Regional MCZ Projects against the Ecological Network Guidance and undertook a quick review of the evidence provided in support of the recommendations. An Independent Expert Group reviewed the protocols to be used by Natural England and the Joint Nature Conservation Committee (SNCBs) in providing their advice to Defra and the draft SNCB advice. A separate independent review was undertaken of the evidence base supporting the SNCB recommendations. Defra considered the SNCB evidence and advice in drawing up recommendations for proposals for MCZs to be included in tranche 1; the approach adopted in drawing up the recommendations for consultation were tested with the then Defra Chief Scientific Advisor.

[3] The witness later clarified that, Argo is an important programme that has delivered useful information about the deep oceans which is essential for understanding climate change. It currently has funding committed until March 2015 and we will be looking at its funding in the longer term as part of the next Government spending review taking into account scientific requirements and wider priorities.

[4] The witness later clarified that, The SAP undertook a quick review of the evidence provided by the regional MCZ projects. The 31 site proposal comes from a more thorough review of the evidence by the SNCBs and some additional evidence gathered since the regional project recommendations.

Published 9th April 2013
NATURAL ENGLAND - LEGAL REPRESENTATION
Andy Hopkin, Browne Jacobson LLP, solicitors
Jonathan Mitchell - barrister for Natural England
LINKS
Publications Parliament UK Science and Technology Committee 2013
Marine Developments James Cross MMO chief-executive
Wikipedia Marine_Management_Organisation
Natural England freedom_of_information
https://twitter.com/NaturalEngland/status/482083388112003073
https://twitter.com/NaturalEngland/status/482083388112003073
http://www.naturalengland.org.uk/about_us/ourpeople/neboard/default.aspx
http://www.publications.parliament.uk/pa/cm201213/cmselect/cmsctech/727/130116.htm
https://marinedevelopments.blog.gov.uk/author/james-cross-mmo-chief-executive/
http://en.wikipedia.org/wiki/Marine_Management_Organisation
https://www.linkedin.com/pub/james-cross/37/761/552
http://www.naturalengland.org.uk/ourwork/regulation/enforcement/default.aspx#priorities
http://www.naturalengland.org.uk/freedom_of_information/class6.aspx