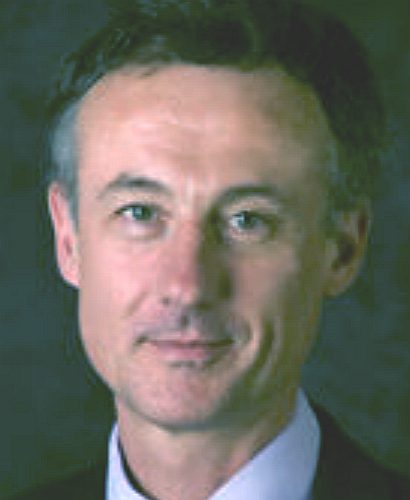 There are a number of lawyers named Jonathan Mitchell. This page is about the one that heads Ropewalk Chambers' Local Government Special Interest Group. He was called to the Bar in 1992
HISTORY

Jonathan read law at UCW Aberystwyth, graduating in 1985. From there he joined the company secretariat of British Aerospace plc. Four years later he moved to the legal department of Yorkshire Television plc. Two year later he attended the Bar Vocational Course at the Inns of Court Law School. He joined Ropewalk Chambers as a pupil in 1992 and had been with that Chambers since that time.

AREAS OF LAW
Jonathan is interested in highways related matters. He has appeared in several inquiries in connection with highway diversion and creation orders. Cases include:
Personal Representatives of Parker v Nottinghamshire County Council [2009] EWHC 229 (Admin)

Grubb –v- Price Waterhouse Coopers and Notts County Council [2001] 3 L.G.L.R. 15 and [2001] BLGR 32, Blofield J

Cole v Davis-Gilbert [2007] EWCA Civ 396

He represented a council in a prosecution brought under the Caravan Sites and Control of Development Act 1960.
He prosecutes and defends cases under the Health and Safety at Work Act 1974 and the Environmental Protection Act 1990.

COSTS
Jonathan is a member of Ropework Chambers' specialist costs group. He has conducted numerous cases involving costs orders against non-parties. He also assists insurance companies resist fraudulently brought claims.


CONTACTS

Ropewalk Chambers
24, The Ropewalk,
Nottingham, NG1 5EF.

Telephone:
+44 (0) 115 947 2581

Facsimile:
+44 (0) 115 947 6532

Document Exchange:
DX: 10060 Nottingham 17

Email:
clerks@ropewalk.co.uk

Opening hours:
8:00am to 6:00pm

Out of hours:
Tony Hill - 07850 086097
Alan Odiam - 07771 603929
NATURAL ENGLAND - REPRESENTATION 2013
NE Board has corporate responsibility for ensuring that Natural England fulfils the aims and objectives set by the Secretary of State. The main roles of the Board are to establish Natural England's strategy, approve direction and review performance of the organisation. As a local and national authority, they are bound by Section 6 of the Human Rights Act 1998, being that they must not violate any of the Articles of the European Convention. In particular they must act without discrimination and fairly, such as to comply with Articles 14 and 6.
There have though been cases where bias has been a feature of case handling. We are following a live case at the moment, being handled by Cath Jackson and Sue Beale, where permissions had been agreed and a landowner at great financial cost made adjustments, but then having agreed those adjustments would be acceptable, Natural England then sought to prosecute the landowner, even where he had permission from the local council for certain works, and there was no danger to any wildlife being caused by other works, which were to protect grazing animals, that otherwise might escape and either drown, or become a danger to nearby road users.
The burning question is, do any members of staff or the Board have any financial interests in the Wartling area? We will be writing to Natural England seeking assurances and clarification if necessary.
MAY 2013 VULTURES EAT WOMAN
The woman eaten by vultures was devoured within 45 to 50 minutes with only bones, clothes, and shoes left. "Major Didier Pericou of the gendarmerie said the woman had fallen down a 300-metre slope while taking a short cut walking with two friends," reported the International Business Times on May 6, 2013.
The 52-year-old French woman who was eaten by vultures was hiking with her two friends on the Pic de la Pista in the Pyrenees when she fell down the about 984-feet slope. Before her friends or any other help could get to her, the vultures did.
Police Chief Didier Pericou said that it took the vultures only "45 to 50 minutes to eat the body." The only things the vultures left behind were the woman's bones, clothes, and shoes.
Even though the woman died in the fall and was devoured by the vultures when dead, Griffon vultures have been reported to eat anything that they can find – dead or alive.
One farmer in France reported that he saw a group of vultures attack and eat an adult cow. "There have also been alleged sightings of live animals being carried off."
"You can't imagine what it is like to see an animal eaten alive," said the farmer. Californians who have seen and heard owls carry away live rodents, cats, and small dogs have had a little taste of what the experience might be like.
Unlike owls, Griffon vultures can have a wingspan that exceeds seven feet and have also been observed getting close to little children.
Normally, Griffon vultures, like other scavengers, would not attack animals or humans that are alive. However, after the European Commission (EC), which is the executive body of the European Union, ruled that no dead animals must be left on fields and that farmers and breeders have to burn dead animals, food for vultures is becoming scarce.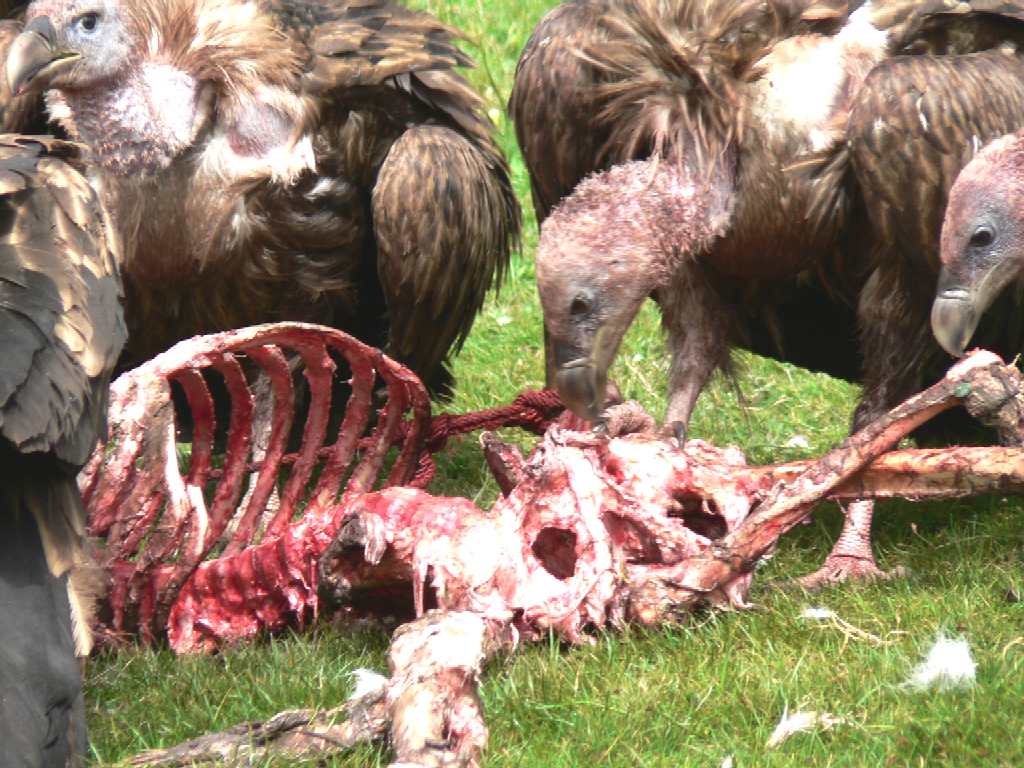 The Pevensey Levels have not been surveyed since at least 2009 and it is unclear as to what that survey revealed. We tried to obtain copy of the data for this area and were told:-
EMAIL REPLY TO REQUEST FOR DATA 19-9-2013
This is an automatically generated message from the NBN Gateway - DO NOT REPLY
The administrator of the dataset "SxBRC Full dataset for Environment Agency and Natural England use only.", held on the NBN Gateway, has not granted you access. You made a request access to this dataset on 19 Sep 2013.
Thank you for your data request via the NBN Gateway. We're unable to allow access to all species data for the whole of Sussex to you but will be more than happy to provide you with desktop biodiversity reports for the sites that you need data for.

We ask that all data requests are submitted via our information request form for the site(s) in question, the form can be found on our website: http://sxbrc.org.uk/data-requests/ and you will need to pick 'Commercial user'.

You can see what is included in a desktop biodiversity report if you download the demo report from this webpage: http://sxbrc.org.uk/data-requests/data-request-options/

Although the data itself is free we do charge a fee to cover our administration of the data.

All best wishes, Penny NBNGateway@nbn.org.uk
LINKS
http://www.naturalengland.org.uk/ourwork/regulation/enforcement/default.aspx#priorities
http://www.naturalengland.org.uk/freedom_of_information/class6.aspx
http://www.naturalengland.org.uk/about_us/ourpeople/neboard/default.aspx