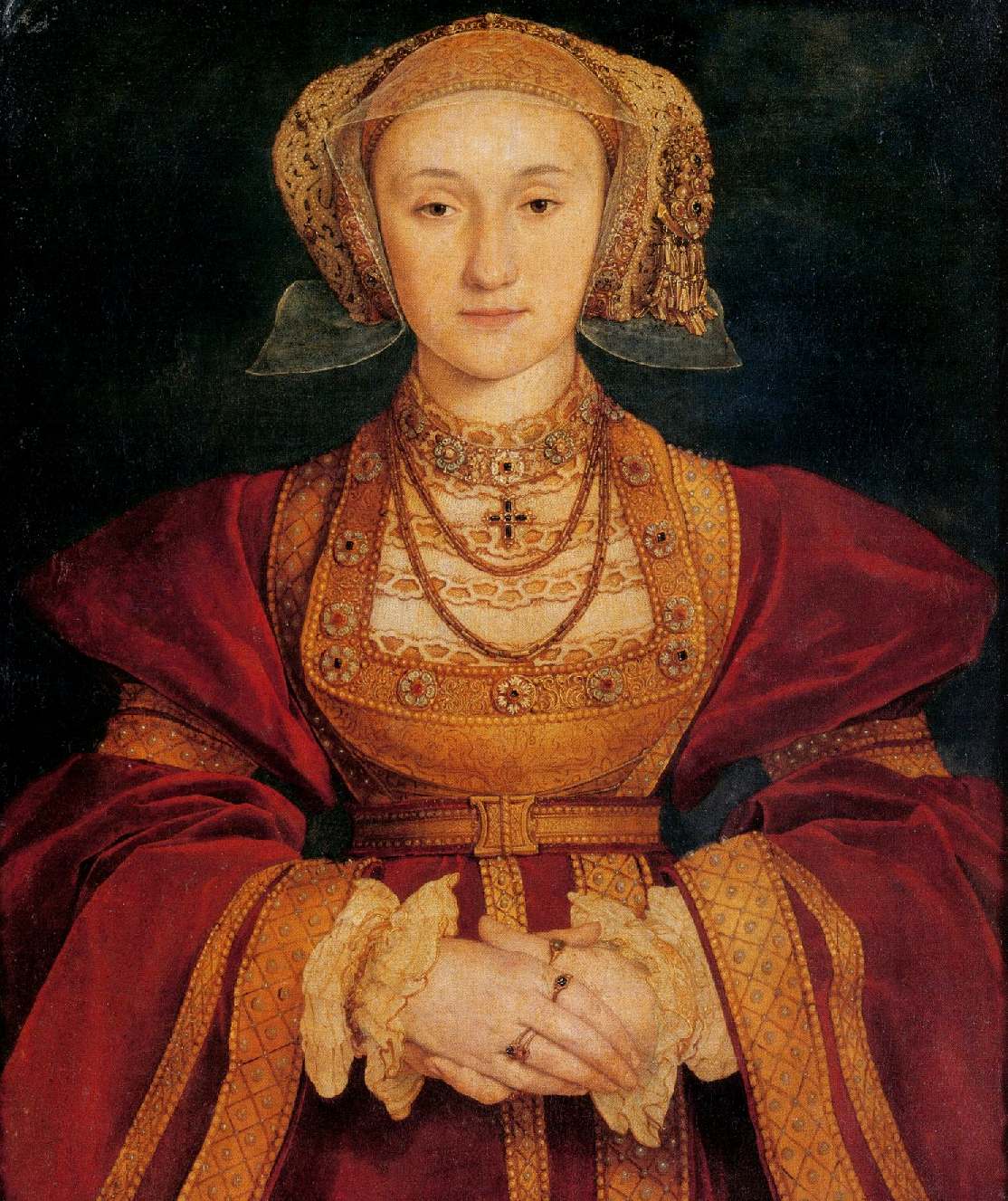 Anne of Cleves was the fourth of the six wives of King Henry VIII of England.
Anne of Cleves (German: Anna von Kleve; 22 September 1515 – 16 July 1557) was Queen of England from 6 January to 9 July 1540 as the fourth wife of King Henry VIII. The marriage was declared never consummated and, as a result, she was not crowned queen consort. Following the annulment, she was given a generous settlement by the King, and thereafter referred to as the King's Beloved Sister. She lived to see the coronation of Queen Mary I, outliving the rest of Henry's wives.
TRY BEFORE YOU BUY
In modern England potential royal partners road test each other before they follow through with a marriage, but in Henry's time such infidelity was frowned on.
Hence it was that despite Henry's very vocal misgivings, the two were married on 6 January 1540 at the royal Palace of Placentia in Greenwich, London by Archbishop Thomas Cranmer. The phrase "God send me well to keep" was engraved around Anne's wedding ring. Immediately after arriving in England, Anne conformed to the Anglican form of worship, which Henry expected. The couple's first night as husband and wife was not a successful one. Henry confided to Cromwell that he had not consummated the marriage, saying, "I liked her before not well, but now I like her much worse." He described her as having unpleasant body odour and sagging breasts, among other complaints.

In February 1540, speaking to the Countess of Rutland, Anne praised the King as a kind husband, saying: "When he comes to bed he kisseth me, and he taketh me by the hand, and biddeth me 'Good night, sweetheart'; and in the morning kisseth me and biddeth 'Farewell, darling.'" Lady Rutland responded: "Madam, there must be more than this, or it will be long ere we have a duke of York, which all this realm most desireth."

Anne was commanded to leave the Court on 24 June, and on 6 July she was informed of her husband's decision to reconsider the marriage. Witness statements were taken from a number of courtiers and two physicians which register the king's disappointment at her appearance. Henry had also commented to Thomas Heneage and Anthony Denny that he could not believe she was a virgin.

Shortly afterwards, Anne was asked for her consent to an annulment, to which she agreed. Cromwell, the moving force behind the marriage, was attainted for treason. The marriage was annulled on 9 July 1540, on the grounds of non-consummation and her pre-contract to Francis of Lorraine. Henry VIII's physician stated that after the wedding night, Henry said he was not impotent because he experienced "duas pollutiones nocturnas in somno" (two nocturnal pollutions while in sleep; i.e., two wet dreams). On 28 July, Henry married his fifth wife, Catherine Howard: on the same day Thomas Cromwell was executed, in theory for treason, but in practice as a scapegoat for the doomed German marriage.
THE SIX WIVES OF HENRY VIII
.
LINKS & REFERENCE
http://www.english-heritage.org.uk/