Catherine Howard was the fifth of the six wives of King Henry VIII of England.
On 28 July 1540 (the same day Cromwell was executed), Henry VIII married the young Catherine Howard, a first cousin and lady-in-waiting of Anne Boleyn. He was absolutely delighted with his new queen, and awarded her the lands of Cromwell and a vast array of jewellery.
Soon after the marriage Queen Catherine had an affair with the courtier Thomas Culpeper. She also employed Francis Dereham, who had previously been informally engaged to her and had an affair with her prior to her marriage, as her secretary. The court was informed of her affair with Dereham whilst Henry was away; they dispatched Thomas Cranmer to investigate, who brought evidence of Queen Catherine's previous affair with Dereham to the king's notice.
Though Henry originally refused to believe the allegations, Dereham confessed. It took another meeting of the council, however, before Henry believed the accusations against Dereham and went into a rage, blaming the council before consoling himself in hunting. When questioned, the queen could have admitted a prior contract to marry Dereham, which would have made her subsequent marriage to Henry invalid, but she instead claimed that Dereham had forced her to enter into an adulterous relationship. Dereham, meanwhile, exposed Queen Catherine's relationship with Culpeper. Culpeper and Dereham were both executed, and Catherine too was beheaded on 13 February 1542.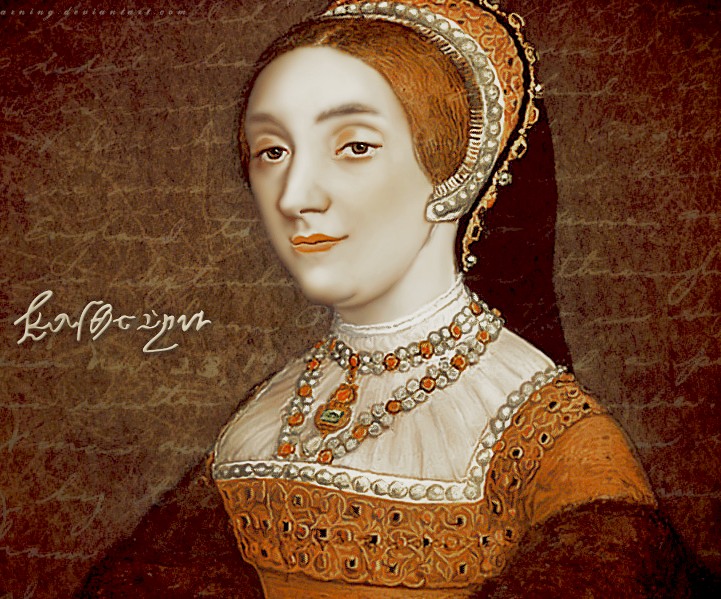 THE SIX WIVES OF HENRY VIII
LINKS & REFERENCE
http://www.english-heritage.org.uk/