SOCIETAL RODENTS: TRANSPARENCY - Is the key to identifying councillors, council staff and police officers who might be abusing their positions of trust, to nip organized crime in the bud. The more a council, police force or other government official seek to cloud answerability, the more likely that office is to be corrupt. For We advocate Zero Tolerance to all persons in any chain of corruption that follows, including police officers, court officials and judges. Let's get rid of the rats in the system who are bleeding the ordinary person in the street dry.
The biggest rats are those that make policies that violate human rights, or fail to make policies to control corrupt infestations. Other rats include planning officers and Councillors on the make.
In the UK, Queen Elizabeth II was the head of state, as at 2022. She is responsible for appointing a government who can provide an effective administration. Boris Johnson was the prime minister at the time of writing. The UK is held to be the most corrupt country in the world when it comes to laundering drug money.
NEGATIVES

Rats are found in nearly all areas of Earth which are inhabited by human beings. The only rat-free continent is Antarctica, which is too cold for rat survival outdoors, and its lack of human habitation does not provide buildings to shelter them from the weather. However, rats have been introduced to many of the islands near Antarctica, and because of their destructive effect on native flora and fauna, efforts to eradicate them are ongoing. In particular, Bird Island (just off rat-infested South Georgia Island), where breeding seabirds could be badly affected if rats were introduced, is subject to special measures and regularly monitored for rat invasions.

As part of island restoration, some islands' rat populations have been eradicated to protect or restore the ecology. Hawadax Island, Alaska was declared rat free after 229 years and Campbell Island, New Zealand after almost 200 years. Breaksea Island in New Zealand was declared rat free in 1988 after an eradication campaign based on a successful trial on the smaller Hawea Island nearby.

In January 2015, an international "Rat Team" set sail from the Falkland Islands for the British Overseas Territory of South Georgia and the South Sandwich Islands on board a ship carrying three helicopters and 100 tons of rat poison with the objective of "reclaiming the island for its seabirds". Rats have wiped out more than 90% of the seabirds on South Georgia, and the sponsors hope that once the rats are gone, it will regain its former status as home to the greatest concentration of seabirds in the world. The South Georgia Heritage Trust, which organized the mission describes it as "five times larger than any other rodent eradication attempted worldwide". That would be true if it were not for the rat control program in Alberta (see below).

The Canadian province of Alberta is notable for being the largest inhabited area on Earth which is free of true rats due to very aggressive government rat control policies. It has large numbers of native pack rats, also called bushy-tailed wood rats, but they are forest-dwelling vegetarians which are much less destructive than true rats.

Alberta was settled relatively late in North American history and only became a province in 1905. Black rats cannot survive in its climate at all, and brown rats must live near people and in their structures to survive the winters. There are numerous predators in Canada's vast natural areas which will eat non-native rats, so it took until 1950 for invading rats to make their way over land from Eastern Canada. Immediately upon their arrival at the eastern border with Saskatchewan, the Alberta government implemented an extremely aggressive rat control program to stop them from advancing further. A systematic detection and eradication system was used throughout a control zone about 600 kilometres (400 mi) long and 30 kilometres (20 mi) wide along the eastern border to eliminate rat infestations before the rats could spread further into the province. Shotguns, bulldozers, high explosives, poison gas, and incendiaries were used to destroy rats. Numerous farm buildings were destroyed in the process. Initially, tons of arsenic trioxide were spread around thousands of farm yards to poison rats, but soon after the program commenced the rodenticide and medical drug warfarin was introduced, which is much safer for people and more effective at killing rats than arsenic.

Forceful government control measures, strong public support and enthusiastic citizen participation continue to keep rat infestations to a minimum. The effectiveness has been aided by a similar but newer program in Saskatchewan which prevents rats from even reaching the Alberta border. Alberta still employs an armed rat patrol to control rats along Alberta's borders. About ten single rats are found and killed per year, and occasionally a large localized infestation has to be dug out with heavy machinery, but the number of permanent rat infestations is zero.
ABOUT RATS

Rats are various medium-sized, long-tailed rodents. Species of rats are found throughout the order Rodentia, but stereotypical rats are found in the genus Rattus. Other rat genera include Neotoma (pack rats), Bandicota (bandicoot rats) and Dipodomys (kangaroo rats).

Rats are typically distinguished from mice by their size. Usually the common name of a large muroid rodent will include the word "rat", while a smaller muroid's name will include "mouse". The common terms rat and mouse are not taxonomically specific. There are 56 known species of rats in the world.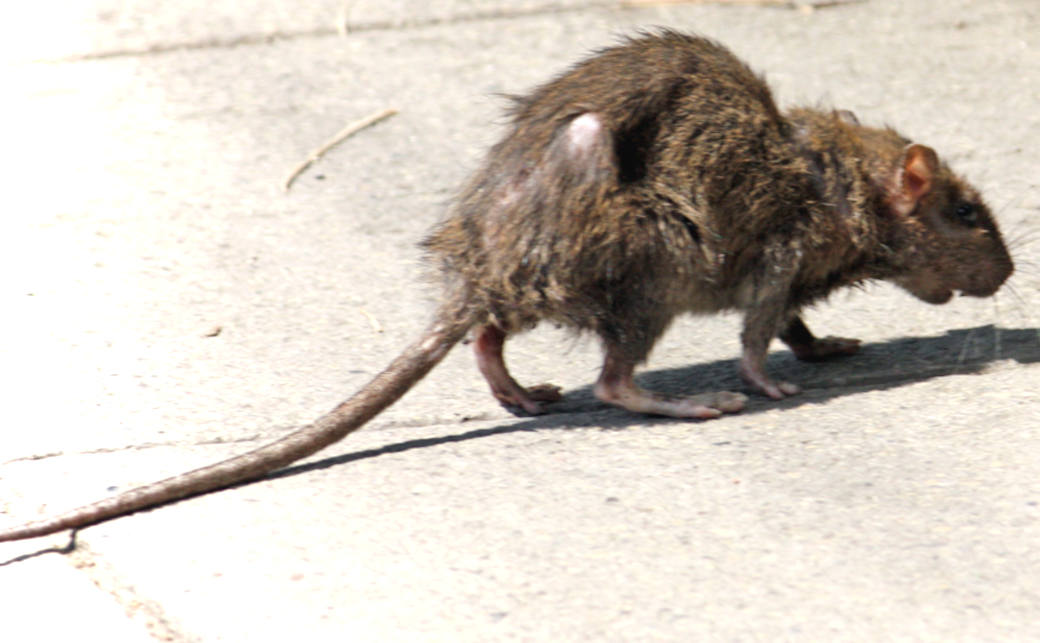 RODENTS

Rodents (from Latin rodere, 'to gnaw') are mammals of the order Rodentia, which are characterized by a single pair of continuously growing incisors in each of the upper and lower jaws. About 40% of all mammal species are rodents. They are native to all major land masses except for New Zealand, Antarctica, and several oceanic islands, though they have subsequently been introduced to most of these land masses by human activity.

Rodents are extremely diverse in their ecology and lifestyles and can be found in almost every terrestrial habitat, including human-made environments. Species can be arboreal, fossorial (burrowing), saltatorial/richochetal (leaping on their hind legs), or semiaquatic. However, all rodents share several morphological features, including having only a single upper and lower pair of ever-growing incisors. Well-known rodents include mice, rats, squirrels, prairie dogs, porcupines, beavers, guinea pigs, and hamsters. Rabbits, hares, and pikas, whose incisors also grow continually (but have two pairs of upper incisors instead of one), were once included with them, but are now considered to be in a separate order, the Lagomorpha. Nonetheless, Rodentia and Lagomorpha are sister groups, sharing a single common ancestor and forming the clade of Glires.

Most rodents are small animals with robust bodies, short limbs, and long tails. They use their sharp incisors to gnaw food, excavate burrows, and defend themselves. Most eat seeds or other plant material, but some have more varied diets. They tend to be social animals and many species live in societies with complex ways of communicating with each other. Mating among rodents can vary from monogamy, to polygyny, to promiscuity. Many have litters of underdeveloped, altricial young, while others are precocial (relatively well developed) at birth.

The rodent fossil record dates back to the Paleocene on the supercontinent of Laurasia. Rodents greatly diversified in the Eocene, as they spread across continents, sometimes even crossing oceans. Rodents reached both South America and Madagascar from Africa and, until the arrival of Homo sapiens, were the only terrestrial placental mammals to reach and colonize Australia.

Rodents have been used as food, for clothing, as pets, and as laboratory animals in research. Some species, in particular, the brown rat, the black rat, and the house mouse, are serious pests, eating and spoiling food stored by humans and spreading diseases. Accidentally introduced species of rodents are often considered to be invasive and have caused the extinction of numerous species, such as island birds, the dodo being an example, previously isolated from land-based predators.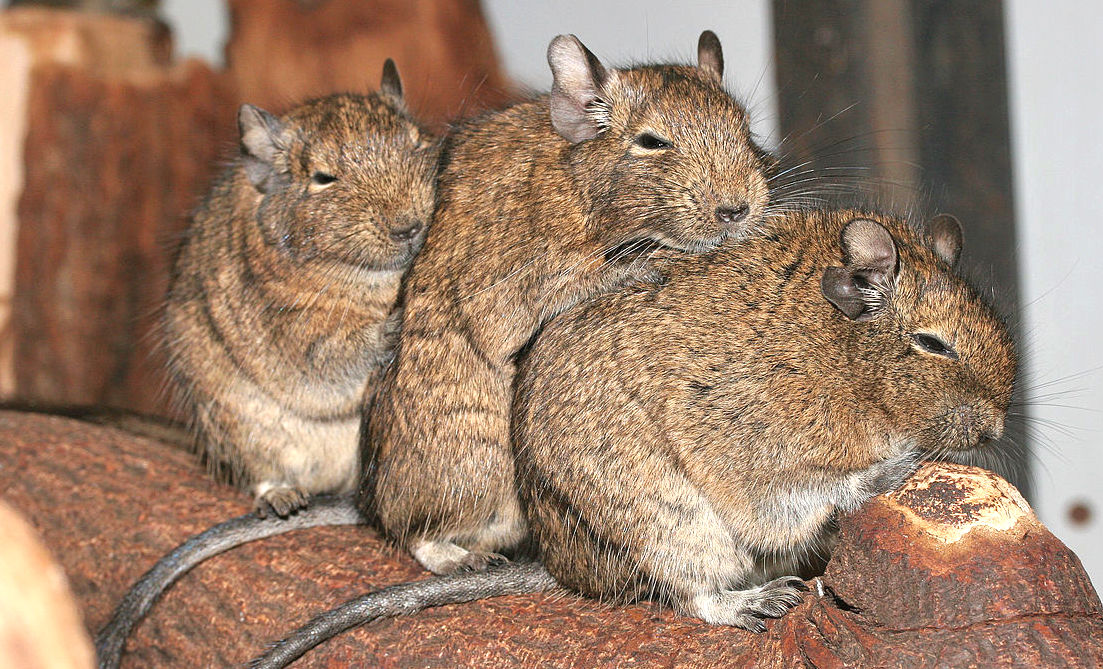 RAT PESTS

Rats have long been considered deadly pests. Once considered a modern myth, the rat flood in India occurs every fifty years, as armies of bamboo rats descend upon rural areas and devour everything in their path. Rats have long been held up as the chief villain in the spread of the Bubonic Plague; however, recent studies show that rats alone could not account for the rapid spread of the disease through Europe in the Middle Ages. Still, the Centers for Disease Control does list nearly a dozen diseases directly linked to rats.

Most urban areas battle rat infestations. A 2015 study by the American Housing Survey (AHS) found that eighteen percent of homes in Philadelphia showed evidence of rodents. Boston, New York City, and Washington, D.C., also demonstrated significant rodent infestations. Indeed, rats in New York City are famous for their size and prevalence. The urban legend that the rat population in Manhattan equals that of its human population was definitively refuted by Robert Sullivan in his book Rats but illustrates New Yorkers' awareness of the presence, and on occasion boldness and cleverness, of the rodents. New York has specific regulations for eradicating rats; multifamily residences and commercial businesses must use a specially trained and licensed rat catcher.

Chicago was declared the "rattiest city" in the US by the pest control company Orkin in 2020, for the sixth consecutive time. It's followed by Los Angeles, New York, Washington, DC, and San Francisco. To help combat the problem, a Chicago animal shelter has placed more than 1000 feral cats (sterilized and vaccinated) outside of homes and businesses since 2012, where they hunt and catch rats while also providing a deterrent simply by their presence.

Rats have the ability to swim up sewer pipes into toilets. Rats will infest any area that provides shelter and easy access to sources of food and water, including under sinks, near garbage, and inside walls or cabinets.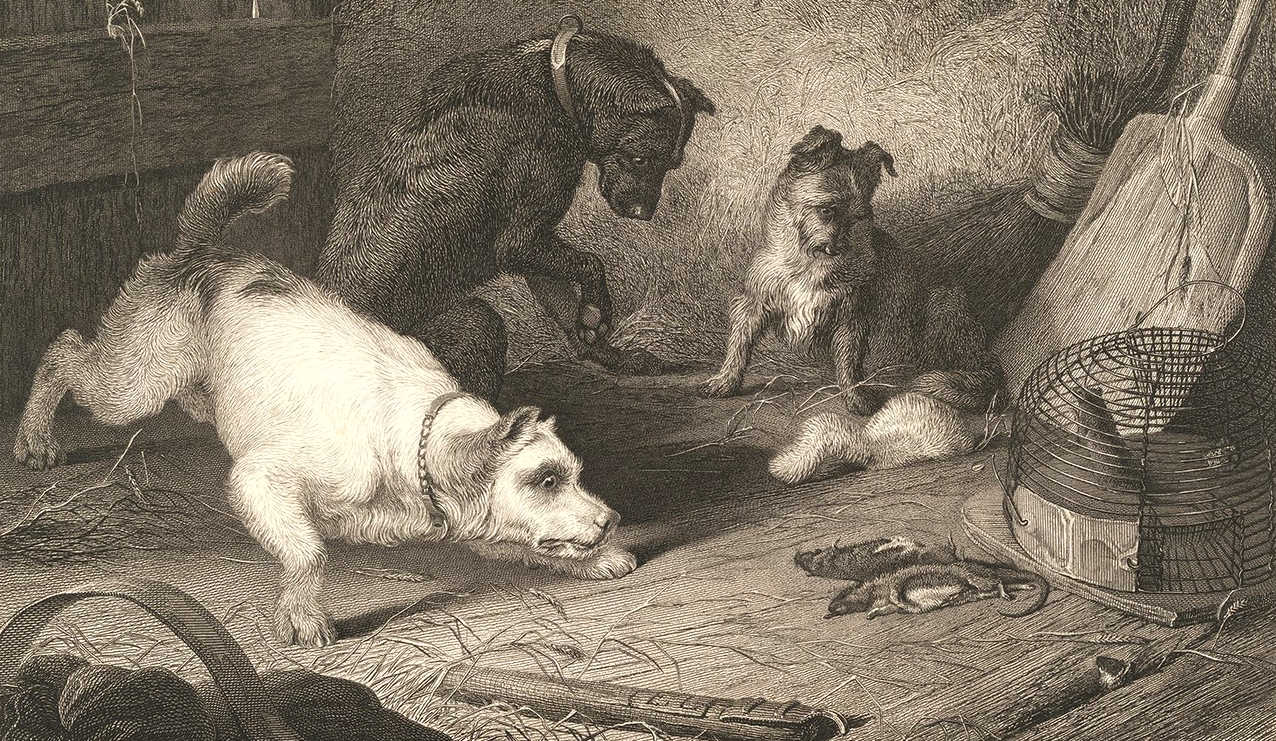 THE SPREAD OF DISEASE

Rats can serve as zoonotic vectors for certain pathogens and thus spread disease, such as bubonic plague, Lassa fever, leptospirosis, and Hantavirus infection.

They are also associated with human dermatitis because they are frequently infested with blood feeding rodent mites such as the tropical rat mite (Ornithonyssus bacoti) and spiny rat mite (Laelaps echidnina), which will opportunistically bite and feed on humans, where the condition is known as rat mite dermatitis.
URBAN DICTIONARY - DIRTY RAT

"Hey, did you invite the dirty rat to your wedding? "

"No, but he showed up anyways."

A person whom turns on you and screws you over for a girl, video games, or money. Any malicious act against you or your friends can qualify the perpetrator to be called a dirty rat from a dirty sewer.

Also can be called a 'filthy rat' or 'the filthiest rat' or 'the dirtiest rat from the dirtiest sewer' or just plain 'rat'

Guy 1- "That Chris is a dirty rat from a dirty sewer."
Guy 2- "Yeah, the filthiest rat from the dirtiest sewer."
Guy 3- "What a dirty rat!"

RODENT INFESTED REGIME 1939 TO 1945
Adolf Hitler

German Chancellor

Herman Goring

Reichsmarschall

Heinrich Himmler

Reichsführer

Joseph Goebbels

Reich Minister

Philipp Bouhler SS

NSDAP Aktion T4

Dr Josef Mengele

Physician Auschwitz

Martin Borman

Schutzstaffel

Adolph Eichmann

Holocaust Architect

Rudolf Hess

Commandant

Erwin Rommel

The Desert Fox

Karl Donitz

Kriegsmarine

Albert Speer

Nazi Architect
CIVIL SERVANTS INVESTIGATED FOR POSSIBLE ISSUES 1983 TO 2018
Ian Kay

Assist. Dist. Plan.

Charles Lant

Chief Executive

Victorio Scarpa

Solicitor

Timothy Dowsett

Dist. Secretary

Christine Nuttall

Solicitor

David Phillips

Planning

Daniel Goodwin

Chief Executive

J Douglas Moss

Policy

Kelvin Williams

Dist. Planning

Trevor Scott

Solicitor

David Whibley

Enforcement

Christine Arnold

Planning

Chris Bending

Dist. Planning

Beverley Boakes

Legal Secretary

Patrick Coffey

Planning

Julian Black

Planning

Ashley Brown

Dist. Planning

Derek Holness

Former CEO
HOME | CASES | HISTORY | LAW | POLICE | POLITICS | RIGHTS | SUSSEX | WASTE
LINKS & REFERENCE
...