British law is confusing because there is no Constitution; no set of rules cast in stone that everyone must abide by - and the Royals appear to want to keep it that way to retain control with peerages, knighthoods and other honours, plus of course control of the Courts via the appointment system.
The Magna Carta is an interesting document, telling of the transition from Royal dictators absolute, to diluted powers conferred on other powerful landowners. It was not designed to give rights to the common man, but did so more or less by accident. And so Human Rights began to evolve - as they are still evolving today.
It is a slow and painful process, no less bloody that battles of World War One and Two in the suffering such evolution causes to the victims of crime, much of which is occasioned by local authorities as hidden agendas, rather than lawless citizens - of which there are plenty. But it is the calculating nature of civil servants and serving law enforcement officers that is most dangerous. Such abuses of public office must be stamped out.
NOBODY IS ABOVE THE LAW - NOT EVEN THE KING OR QUEEN OF ENGLAND

Magna Carta originated as an unsuccessful attempt to achieve peace between royalist and rebel factions in 1215, as part of the events leading to the outbreak of the First Barons' War.
England was ruled by King John, the third of the Angevin kings. Although the kingdom had a robust administrative system, the nature of government under the Angevin monarchs was ill-defined and uncertain. Much as the British system tends to deny justice to victims of local authority abuses.
John and his predecessors had ruled using the principle of vis et voluntas, or "force and will", taking executive and sometimes arbitrary decisions, often justified on the basis that a king was above the law.
Many contemporary writers believed that monarchs should rule in accordance with the custom and the law, with the counsel of the leading members of the realm, but there was no model for what should happen if a king refused to do so.
MEANING OF MAGNA CARTA
Magna Carta is Latin for 'great charter' and the term was first used in 1217 to distinguish it from the Charter of the Forest, a document that also set out limits on the king's administration, this time of the royal forest, areas of the country set aside for royal hunting and subject to much harsher laws and restrictions.
Both charters set out what the king could and could not do. In other words, Magna Carta set out the laws which the king and everyone else had to follow for the first time.
Copies of Magna Carta were sent out to be read out in each county of England so that everyone knew of its existence.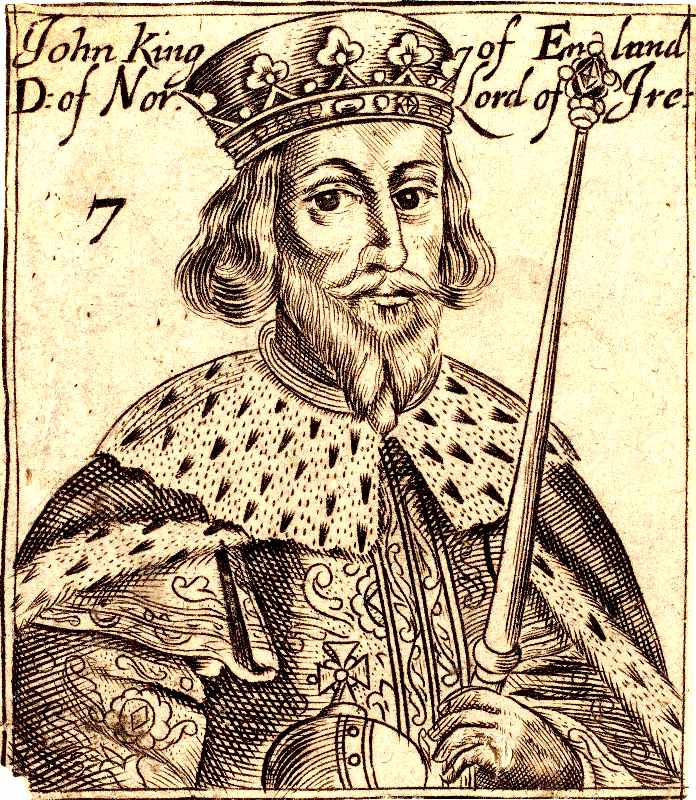 CLAUSES REMAINING IN ENGLISH LAW

Only three clauses of Magna Carta still remain on statute in England and Wales. These clauses concern
1) the freedom of the English Church,
2) the "ancient liberties" of the City of London (clause 13 in the 1215 charter, clause 9 in the 1297 statute), and
3) a right to due legal process (clauses 39 and 40 in the 1215 charter, clause 29 in the 1297 statute).
In detail, these clauses (using the numbering system from the 1297 statute) state that:

I. FIRST, We have granted to God, and by this our present Charter have confirmed, for Us and our Heirs for ever, that the Church of England shall be free, and shall have all her whole Rights and Liberties inviolable. We have granted also, and given to all the Freemen of our Realm, for Us and our Heirs for ever, these Liberties under-written, to have and to hold to them and their Heirs, of Us and our Heirs for ever.

IX. THE City of London shall have all the old Liberties and Customs which it hath been used to have. Moreover We will and grant, that all other Cities, Boroughs, Towns, and the Barons of the Five Ports, as with all other Ports, shall have all their Liberties and free Customs.

XXIX. NO Freeman shall be taken or imprisoned, or be disseised of his Freehold, or Liberties, or free Customs, or be outlawed, or exiled, or any other wise destroyed; nor will We not pass upon him, nor condemn him, but by lawful judgment of his Peers, or by the Law of the land. We will sell to no man, we will not deny or defer to any man either Justice or Right.
Of clause 29 (XXIX) the policy makers have been whittling this down so much in recent years that little remains of Article 6 and the right to a Level Playing Field, also known as Equality At Arms.
GREAT CHARTER OF 1215

John met the rebel leaders at Runnymede, a water-meadow on the south bank of the River Thames, on 10 June 1215. Runnymede was a traditional place for assemblies, but it was also located on neutral ground between the royal fortress of Windsor Castle and the rebel base at Staines, and offered both sides the security of a rendezvous where they were unlikely to find themselves at a military disadvantage. Here the rebels presented John with their draft demands for reform, the 'Articles of the Barons'. Stephen Langton's pragmatic efforts at mediation over the next ten days turned these incomplete demands into a charter capturing the proposed peace agreement; a few years later, this agreement was renamed Magna Carta, meaning "Great Charter".

By 15 June, general agreement had been made on a text, and on 19 June, the rebels renewed their oaths of loyalty to John and copies of the charter were formally issued.

Although, as the historian David Carpenter has noted, the charter "wasted no time on political theory", it went beyond simply addressing individual baronial complaints, and formed a wider proposal for political reform. It promised the protection of church rights, protection from illegal imprisonment, access to swift justice, and, most importantly, limitations on taxation and other feudal payments to the Crown, with certain forms of feudal taxation requiring baronial consent. It focused on the rights of free men—in particular the barons - however, the rights of serfs were included in articles 16, 20, and 28. Its style and content reflected Henry I's Charter of Liberties, as well as a wider body of legal traditions, including the royal charters issued to towns, the operations of the Church and baronial courts and European charters such as the Statute of Pamiers.

Under what historians later labeled "clause 61", or the "security clause", a council of 25 barons would be created to monitor and ensure John's future adherence to the charter. If John did not conform to the charter within 40 days of being notified of a transgression by the council, the 25 barons were empowered by clause 61 to seize John's castles and lands until, in their judgement, amends had been made. Men were to be compelled to swear an oath to assist the council in controlling the King, but once redress had been made for any breaches, the King would continue to rule as before. In one sense this was not unprecedented; other kings had previously conceded the right of individual resistance to their subjects if the King did not uphold his obligations. Magna Carta was however novel in that it set up a formally recognised means of collectively coercing the King. The historian Wilfred Warren argues that it was almost inevitable that the clause would result in civil war, as it "was crude in its methods and disturbing in its implications". The barons were trying to force John to keep to the charter, but clause 61 was so heavily weighted against the King that this version of the charter could not survive.

John and the rebel barons did not trust each other, and neither side seriously attempted to implement the peace accord. The 25 barons selected for the new council were all rebels, chosen by the more extremist barons, and many among the rebels found excuses to keep their forces mobilised. Disputes began to emerge between the royalist faction and those rebels who had expected the charter to return lands that had been confiscated.

Clause 61 of Magna Carta contained a commitment from John that he would "seek to obtain nothing from anyone, in our own person or through someone else, whereby any of these grants or liberties may be revoked or diminished". Despite this, the King appealed to Pope Innocent for help in July, arguing that the charter compromised the Pope's rights as John's feudal lord. As part of the June peace deal, the barons were supposed to surrender London by 15 August, but this they refused to do. Meanwhile, instructions from the Pope arrived in August, written before the peace accord, with the result that papal commissioners excommunicated the rebel barons and suspended Langton from office in early September. Once aware of the charter, the Pope responded in detail: in a letter dated 24 August and arriving in late September, he declared the charter to be "not only shameful and demeaning but also illegal and unjust" since John had been "forced to accept" it, and accordingly the charter was "null, and void of all validity for ever"; under threat of excommunication, the King was not to observe the charter, nor the barons try to enforce it.

By then, violence had broken out between the two sides; less than three months after it had been agreed, John and the loyalist barons firmly repudiated the failed charter: the First Barons' War erupted. The rebel barons concluded that peace with John was impossible, and turned to Philip II's son, the future Louis VIII, for help, offering him the English throne. The war soon settled into a stalemate. The King became ill and died on the night of 18 October 1216, leaving the nine-year-old Henry III as his heir.
LINKS & REFERENCE
https://www.britannica.com/topic/Magna-Carta
https://www.parliament.uk/magnacarta
https://www.historylearningsite.co.uk/medieval-england/magna-carta/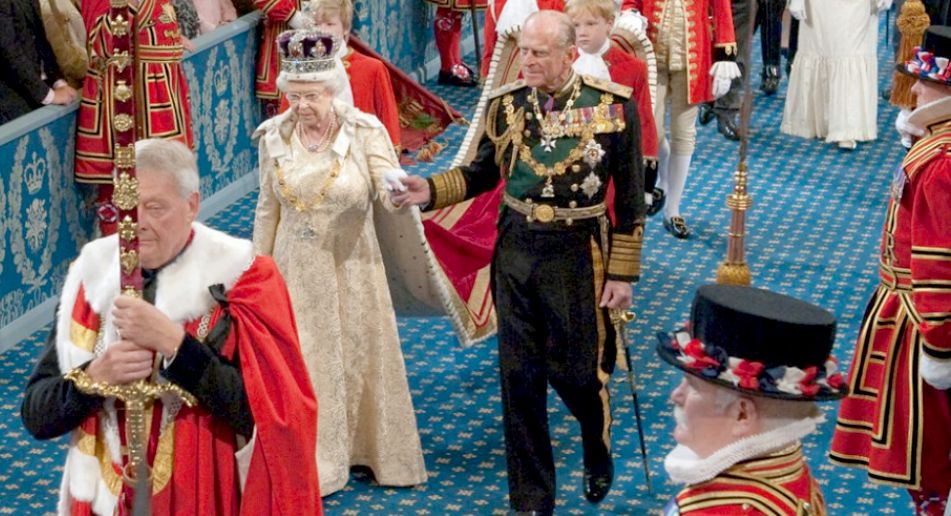 FAIR USE NOTICE
This site contains copyrighted material the use of which has not always been specifically authorized by the copyright owner. We are making such material available in our efforts to advance understanding of environmental, political, human rights, economic, scientific, and social justice issues, etc. We believe this constitutes a 'fair use' of any such copyrighted material as provided for in section 107 of the US Copyright Law. In accordance with Title 17 U.S.C. Section 107, the material on this site is distributed without profit to those who have expressed a prior interest in receiving the included information for research and educational purposes.
For more information go to: http://www.law.cornell.edu/uscode/17/107.shtml. If you wish to use copyrighted material from this site for purposes of your own that go beyond 'fair use', you must obtain permission from the copyright owner.
This site is protected under Article10 of the European Convention on Human Rights and Fundamental Freedoms.
British institutions target white as well as black citizens. The moment any person challenges a council they will find themselves on a black list. Kelly Davis was a builder of African descent who Wansdyke District Council did not like. Nelson Kruschandl is a European who Wealden District Council do or did not like.
You will find that council officers can be quite spiteful despite their positions of trust and duty of care. Once they have taken a dislike to a person who calls into question their judgment, then all departments are given the green light to pile on the agony.
The object is to apply as much pressure as possible to a person to get them to move out of their district or to sell property cheaply to a favoured developer/occupier. The council officers will arrange for countless Gestapo style visits to premises no matter what the cost to the tax payer.