British law is confusing because there is no Constitution; no set of rules cast in stone that everyone must abide by - and the Royals appear to want to keep it that way to retain control with peerages, knighthoods and other honours, plus of course control of the Courts via the appointment system.
The Magna Carta is an interesting document, telling of the transition from Royal dictators absolute, to diluted powers conferred on other powerful landowners. It was not designed to give rights to the common man, but did so more or less by accident. And so Human Rights began to evolve - as they are still evolving today.
It is a slow and painful process, no less bloody that battles of World War One and Two in the suffering such evolution causes to the victims of crime, much of which is occasioned by local authorities as hidden agendas, rather than lawless citizens - of which there are plenty. But it is the calculating nature of civil servants and serving law enforcement officers that is most dangerous. Such abuses of public office must be stamped out.
NOBODY IS ABOVE THE LAW - NOT EVEN THE KING OR QUEEN OF ENGLAND

Magna Carta originated as an unsuccessful attempt to achieve peace between royalist and rebel factions in 1215, as part of the events leading to the outbreak of the First Barons' War.
England was ruled by King John, the third of the Angevin kings. Although the kingdom had a robust administrative system, the nature of government under the Angevin monarchs was ill-defined and uncertain. Much as the British system tends to deny justice to victims of local authority abuses.
John and his predecessors had ruled using the principle of vis et voluntas, or "force and will", taking executive and sometimes arbitrary decisions, often justified on the basis that a king was above the law.
Many contemporary writers believed that monarchs should rule in accordance with the custom and the law, with the counsel of the leading members of the realm, but there was no model for what should happen if a king refused to do so.
MEANING OF MAGNA CARTA
Magna Carta is Latin for 'great charter' and the term was first used in 1217 to distinguish it from the Charter of the Forest, a document that also set out limits on the king's administration, this time of the royal forest, areas of the country set aside for royal hunting and subject to much harsher laws and restrictions.
Both charters set out what the king could and could not do. In other words, Magna Carta set out the laws which the king and everyone else had to follow for the first time.
Copies of Magna Carta were sent out to be read out in each county of England so that everyone knew of its existence.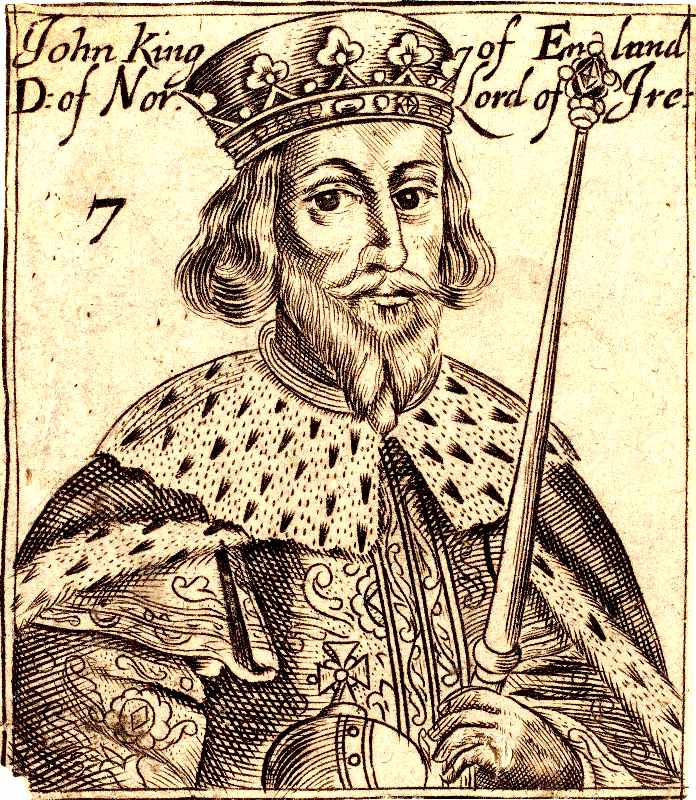 CLAUSES REMAINING IN ENGLISH LAW

Only three clauses of Magna Carta still remain on statute in England and Wales. These clauses concern
1) the freedom of the English Church,
2) the "ancient liberties" of the City of London (clause 13 in the 1215 charter, clause 9 in the 1297 statute), and
3) a right to due legal process (clauses 39 and 40 in the 1215 charter, clause 29 in the 1297 statute).
In detail, these clauses (using the numbering system from the 1297 statute) state that:

I. FIRST, We have granted to God, and by this our present Charter have confirmed, for Us and our Heirs for ever, that the Church of England shall be free, and shall have all her whole Rights and Liberties inviolable. We have granted also, and given to all the Freemen of our Realm, for Us and our Heirs for ever, these Liberties under-written, to have and to hold to them and their Heirs, of Us and our Heirs for ever.

IX. THE City of London shall have all the old Liberties and Customs which it hath been used to have. Moreover We will and grant, that all other Cities, Boroughs, Towns, and the Barons of the Five Ports, as with all other Ports, shall have all their Liberties and free Customs.

XXIX. NO Freeman shall be taken or imprisoned, or be disseised of his Freehold, or Liberties, or free Customs, or be outlawed, or exiled, or any other wise destroyed; nor will We not pass upon him, nor condemn him, but by lawful judgment of his Peers, or by the Law of the land. We will sell to no man, we will not deny or defer to any man either Justice or Right.
Of clause 29 (XXIX) the policy makers have been whittling this down so much in recent years that little remains of Article 6 and the right to a Level Playing Field, also known as Equality At Arms.
GREAT CHARTER OF 1297
King Edward I reissued the Charters of 1225 in 1297 in return for a new tax. It is this version which remains in statute today, although with most articles now repealed.

The Confirmatio Cartarum (Confirmation of Charters) was issued in Norman French by Edward I in 1297. Edward, needing money, had taxed the nobility, and they had armed themselves against him, forcing Edward to issue his confirmation of Magna Carta and the Forest Charter to avoid civil war. The nobles had sought to add another document, the De Tallagio, to Magna Carta. Edward I's government was not prepared to concede this, they agreed to the issuing of the Confirmatio, confirming the previous charters and confirming the principle that taxation should be by consent, although the precise manner of that consent was not laid down.

A passage mandates that copies shall be distributed in "cathedral churches throughout our realm, there to remain, and shall be read before the people two times by the year", hence the permanent installation of a copy in Salisbury Cathedral. In the Confirmation's second article, it is confirmed that

if any judgement be given from henceforth contrary to the points of the charters aforesaid by the justices, or by any other our ministers that hold plea before them against the points of the charters, it shall be undone, and holden for nought.

With the reconfirmation of the Charters in 1300, an additional document was granted, the Articuli super Cartas (The Articles upon the Charters). It was composed of 17 articles and sought in part to deal with the problem of enforcing the Charters. Magna Carta and the Forest Charter were to be issued to the sheriff of each county, and should be read four times a year at the meetings of the county courts. Each county should have a committee of three men who could hear complaints about violations of the Charters.

Pope Clement V continued the papal policy of supporting monarchs (who ruled by divine grace) against any claims in Magna Carta which challenged the King's rights, and annulled the Confirmatio Cartarum in 1305. Edward I interpreted Clement V's papal bull annulling the Confirmatio Cartarum as effectively applying to the Articuli super Cartas, although the latter was not specifically mentioned. In 1306 Edward I took the opportunity given by the Pope's backing to reassert forest law over large areas which had been "disafforested". Both Edward and the Pope were accused by some contemporary chroniclers of "perjury", and it was suggested by Robert McNair Scott that Robert the Bruce refused to make peace with Edward I's son, Edward II, in 1312 with the justification: "How shall the king of England keep faith with me, since he does not observe the sworn promises made to his liege men..."
LINKS & REFERENCE
https://www.britannica.com/topic/Magna-Carta
https://www.parliament.uk/magnacarta
https://www.historylearningsite.co.uk/medieval-england/magna-carta/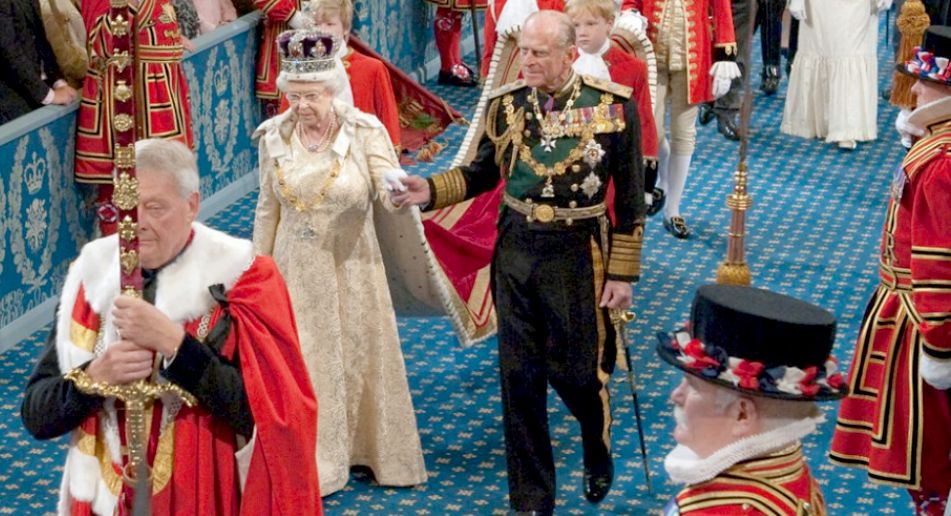 FAIR USE NOTICE
This site contains copyrighted material the use of which has not always been specifically authorized by the copyright owner. We are making such material available in our efforts to advance understanding of environmental, political, human rights, economic, scientific, and social justice issues, etc. We believe this constitutes a 'fair use' of any such copyrighted material as provided for in section 107 of the US Copyright Law. In accordance with Title 17 U.S.C. Section 107, the material on this site is distributed without profit to those who have expressed a prior interest in receiving the included information for research and educational purposes.
For more information go to: http://www.law.cornell.edu/uscode/17/107.shtml. If you wish to use copyrighted material from this site for purposes of your own that go beyond 'fair use', you must obtain permission from the copyright owner.
This site is protected under Article10 of the European Convention on Human Rights and Fundamental Freedoms.
British institutions target white as well as black citizens. The moment any person challenges a council they will find themselves on a black list. Kelly Davis was a builder of African descent who Wansdyke District Council did not like. Nelson Kruschandl is a European who Wealden District Council do or did not like.
You will find that council officers can be quite spiteful despite their positions of trust and duty of care. Once they have taken a dislike to a person who calls into question their judgment, then all departments are given the green light to pile on the agony.
The object is to apply as much pressure as possible to a person to get them to move out of their district or to sell property cheaply to a favoured developer/occupier. The council officers will arrange for countless Gestapo style visits to premises no matter what the cost to the tax payer.