This site is protected under Article10 of the European Convention on Human Rights and Fundamental Freedoms.
THE MURDER HOUSE PEACEHAVEN
A PERSONAL HOME DIARY WEBSITE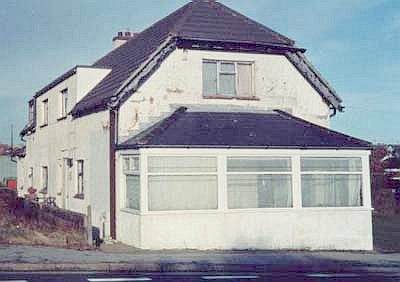 318 South Coast Road, Peacehaven, East Sussex
BETTER KNOWN AS PEACEHAVENS CRIME DEN AND DRUGS HOUSE
THIS SITE HAS BEEN SET UP TO THE APOLOGISE TO RESIDENTS OF PEACEHAVEN
OVER THIS EYESORE
PEOPLE KEEP ASKING QUESTIONS AS TO WHY THE BUILDING IS IN SUCH A BAD
CONDITION OR THEY TELL US STORIES THEY HAVE HEARD
SO WE ARE UP LOADING A HISTORY AND DIARY OF THE PROPERTY PLUS HOW THE
BUILDING AS COME TO BE IN THIS CONDITION -
KATRINA TAYLOR MURDER
SOME OF THIS IS DOWN TO THE ACTIONS OF CRIMINALS USING THE TOP FLAT FOR FRAUD & DRUGS DEALING & PERSONS INVOLVED IN THE MURDER OF KATRINA TAYLOR REPEATED POLICE RAIDS DID SEVERE DAMAGE TO THE TOP FLAT BUT COVERED UP BY HABIBS WHO CLAIMED TO KNOW MARCEL SULC
MR NEILSON IS PRESSING AGAINST THE HABIBS CHARGES FOR HARASSMENT & INTIMIDATION OF A WITNESS PLUS WANTS THE POLICE TO INVESTIGATE THEIR PART IN COUNCIL FRAUD AND THE MURDER OF KATRINA TAYLOR
CLICK HERE FOR MURDER PRESS REPORT
POLICE FIND KNIFE OUTSIDE BUILDING
CRIMINALS USING BOGUS NAMES HAVE CLAIMED TO BE LEASEHOLDERS OF THE TOP FLAT
----------------------------------------------------------------------
PEACEHAVEN HISTORIANS NOTE THE HOUSE WHEN BUILT IN THE 1920s AND WAS CALLED EGYPT HOUSE THIS IS HOW CAIRO AVE GOT ITS NAME
----------------------------------------------------------------------
THE FULL HISTORY WILL BE UPLOADED WHEN MATERIAL IS CONVERTED TO HTML SO MAY NOT BE IN THE CORRECT SEQUENCE OR A FILE YOU MAY WISH TO READ MAY NOT UPLOADED
----------------------------------------------------------------------
WE START WITH PHOTOGRAPHS OF THE BUILDINGS CONDITION THE SLATE ROOF WAS REPLACED IN 1990 WITH REDLAND 49S WHICH IS 4.5 TIMES HEAVIER THAN THE OLD ROOF AND NO STRENGTHENING TOOK PLACE . OLD ASBESTOS ROOF REMOVED WITHOUT ADHERENCE TO SAFETY REGULATIONS
BELOW IS A LIST OF PHOTOS AS TO THE CONDITION OF THE BUILDING
THE BUILDING IS A DEATH TRAP
002 MAJOR MOVEMENT SW CORNER OF TOP FLAT FRONT VIEW
003 MOVEMENT SW CORNER OF TOP FLAT SIDE VIEW
00 ROOF REPLACEMENT IN MONTHS RE-EXTENSION STARTS TO COLLAPSE
01 DRAWING OF WORKS TO TRY AND HALT ROOF WALL SPREAD
0 BUILDING 318 SOUTH COAST RD PEACEHAVEN
1 INSIDE SOUTH WEST CORNER & LOUNGE ENTRANCE
2 INSIDE SOUTH WEST CORNER DAMAGE COVERED UP
4 GAP CRACK SW LEADING TO FRONT DOOR /INSIDE PHOTO OF WHERE MOVEMENT STARTS
5 INSIDE OF TOP FLAT ENTRANCE DAMAGE COVERED UP
7 REAR BEDROOM NORTH WEST INSIDE AND OUT
8 DAMAGE CAUSED BY POLICE RAIDS STATEMENT
9_FLAT ROOF AREA WORKS WHEN ROOF REMOVED PHOTOS REPORTS
10 LEASEHOLDERS OF TOP FLAT 318 SINCE FIRST LEASE FORMED
12 FRAUDULENT INSURANCE BY S. HABIB & WHITEHOUSE GIBSON
13 WHITEHOUSE GIBSON & ALTON SOLICITORS LONDON TRY TO RIP OFF FREEHOLD
14 ARE THEY CONNECTED TO FRAUD GANG
15_ FRAUDULENT CHARGES ON FREEHOLD_
19 JOHN SPEARMAN KATRINA TAYLOR MURDER WITNESS WHO NEVER CAME FORWARD
24 GANG TRY TO ATTACK FREEHOLDER
27_HABIBS CRIMINAL CONSPIRACY WITH LEWES DISTRICT COUNCIL CHARGE ON HABIBS LEASEHOLD REMOVED AND PLACED AGAINST OUR FREEHOLD_
29 HABIBS NEVER PAY BILLS & OWED LEWES DISTRICT COUNCIL £18,000
34 FILES FROM CROWN ESTATE VERY INTERESTING
36 BUILDERS WONT TOUCH THE BUILDING
38 PEACEHAVEN ROOFER TELLS HABIB THAT TOP FLAT SHOULD NOT HAVE ANYONE LIVING IN IT
---
NICHOLAS GARGANI WAS HE MURDERED BY SUSSEX POLICE ALLEGATION?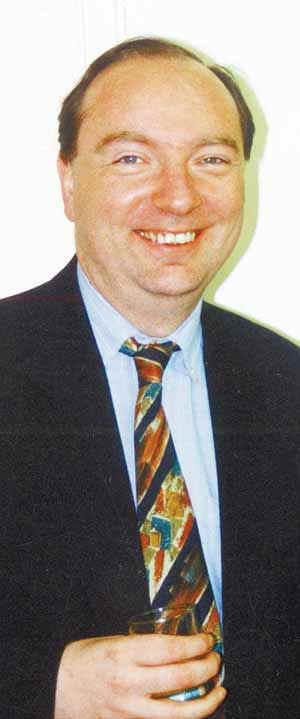 Norman Baker MP

What has not disclosed in the story below until now

Major information has come to light that Mr. Nicholas Gargani was investigating Lewes District Councils Leader Norman Baker involvement Lewes District Council Corruption and crimes which cover up attempted murder Criminal fraud criminal harassment, criminal conspiracy with Sussex Police and Ken Bodfish of Sussex Police Authority to harassment members of the public who had found out to much about Lewes District Councils criminal activities

Nicholas Gargani was given files in 1994 by Mr. Neilson concerning Norman Baker acting with Sussex Police to cover up attempted murder of Mr. Cox This was proven in court before District Judge Merrick.

Armed with the court documents Mr. Neilson and Mr. Cox tried to see the

Then area Commander C. A. Pople (Appendix 10) as to why Sussex Police had been covering up these crimes she refused to see Mr. Neilson and Mr. Cox

Nick was a thorn in the side of Sussex Police exposing Police corruption and Council corruption.

It would be interesting to find out how many run-ins he had with Sussex Police when he headed a group called Lewes reACTion

Nicholas Gargani,s friends and people who knew him do not believe he committed suicide but was murdered by Sussex police

Chief Constable of Sussex, Paul Whitehouse, A.C.C. Mark Jordan, A.C.C. Nigel Yeo, (Appendix 13)

PERVERTED THE COURSE OF JUSTICE OVER THE OF KATRINA TAYLOR AND MARCEL SULC'S PART IN THE MURDER
---
THE DEATH OF NICHOLAS GARGANI
(from the Hexagon Archive)
On April 17th 1996, about midday, a screaming kicking body plunged 150ft down from the cliffs overlooking the idyllic English town of Lewes in East Sussex. The tragic victim was twenty-six year old Nicholas Gargani, a resident of the town. The only witness to this event was a solitary factory worker emptying trash on the industrial estate below. Police were called and immediately began an investigation which was to become one of the most bizarre Britain has seen in recent years.
On entering the dead mans home, Police found the walls covered in torn Bible pages. Scrawled on these pages was a desperate message: "God help me I have been cursed." Tracing friends of Gargani, detectives learned that just prior to his death he had been sent a cows heart pierced with nails and a fetish entwined with a lock of human hair. Friends insisted he had no interest or connection with the world of the occult and his own interests revolved around environmental issues. He had once stood for election as a Green Party candidate and was very active in this field, campaigning on a wide spectrum of eco-matters.
However there was one link. In the winter of 1995, Gargani had struck up a friendship with a youth. The young man was reputed to be interested in the black arts but had also been involved with the extreme right wing racist organisation, The British National Party.
Police were quick to pay Alex Smith (the youth) a visit, who admitted both knowing Gargani and having knowledge of the occult. Smith claimed he had advised Gargani to burn the cows heart and was acting as a friend. As the Police left, the sinister young man wished them a safe journey and warned them to, "drive safely as you wouldn't want to have an accident too!" He had no alibi on the day of the death.
Stranger facts began to emerge as detectives sifted through Gargani's bank statements. He had withdrawn almost £2,000 (approx. $US 3,000) only days before his fall, although no trace of this money was ever found. Furthermore, he had also been trying to secure a loan for another £2,000, and as many were to comment later on - hardly the actions of a man contemplating suicide. A number of his possessions were also missing. The possibility of blackmail was considered and infact two stories emerged:
- According to investigating officers at the inquest, a murder enquiry /was/ instigated. (See Appendix 1)
- According to the Chief Constable of Sussex, Paul Whitehouse, no murder enquiry was ever launched.
MURDER ENQUIRY A close friend and confidant of the deceased was a pretty dark haired young girl. Gargani had posted a note through her door only minutes before his death. It read that he was going for a quick walk to clear his head and would return in about 20 minutes. She claimed that earlier her distressed friend had confided in her about a series of threatening telephone calls which eventually lead to the cows heart incident. She further maintained that the deceased had also been concerned about a set of his house keys that suddenly went missing. Both she and the dead man's sister Nadia, pointed out two facts to investigating officers:
1. The handwriting discovered on the wall underneath the Bible pages was not that belonging to Nicholas Gargani.
2. The missing house keys had reappeared near the front door.
This last inexplicable fact seems to suggest the possibility that someone had in fact entered the house after Gargani's death and posted the keys back through the letterbox as an afterthought. The young girls testimony gained gravity when she related that she herself had received a menacing call only a few hours after the tragedy. The caller was an older man with a deep voice and he referred to the death that day. Again two strange facts emerged.
1. The girl was not listed in the telephone directory as she was staying in lodgings.
2. The mystery caller knew with certainty that she alone was the closest person and confidant to the dead man. How had he located her so efficiently even before the story had made the news?
The case grew stranger still when a farmer, just north of Lewis, called Police to the scene of what he described as a "Black Mass." There, inside one of his barns, officer's found an altar with several burnt candles, incense and a photograph of Gargani. Next to the photo lay a note, reading:
"I Nicholas Gargani, completely renounce Christianity."
Family and friends were adamant that he had never been involved in the occult, nor had he ever expressed an interest in anything vaguely magical or mystical.
One piece of evidence known to Police which may have contradicted this view was released by Chris Bray, owner of the occult mail order catalogue - Sorcerers Apprentice.
He showed proof that Gargani had made an enquiry into setting up a New Age shop and wanted prices on books, incense and suchlike and had purchased a couple of titles but nothing Satanic or even vaguely magical. (See Appendix2)
Police then mysteriously dropped any further enquiries into murder and closed down the case much to the chagrin of the Gargani family.
In June of that year the inquest of the popular Green Party activist began. The Officer in charge of the case took annual leave and did not see fit to attend, a common occurrence it seems with occult related deaths. The remaining Police who did attend and gave evidence imparted some quite unsettling facts about the case, namely that other friends' of the dead man had received veiled threats from certain quarters. Several Police Officers who were called to give evidence before the Court said (speaking off the record) that orders had come from the top to drop the murder angle in the case. No reason had been given. (See Appendix 1)
Alex Smith, the sinister youth, attended the inquest and sat grinning at the bereaved sister and mother, displaying his inverted cross tattoos,and protected by a burly looking body guard. Smith was called to give evidence and continued to claim that Gargani had been cursed by a group of magicians from Brighton after an incident at the Pig and Paradise Public house. (See appendix 3) During his cross examination about his links with the Far Right, Smith suddenly began a disgraceful outburst in the Court, shouting and abusing a nearby witness. Shocked onlookers saw the youth physically ejected by Police.
Finally, no cause of death could be established (i.e. whether it was accident or murder) and the Coroner recorded an Open Verdict. For many who left the court that day, it was an end to the mysterious affair. However, the Hexagon Archive continued monitoring events in Lewes.
Big breaks are very rare in such cases but The Observer published an article quoting Britain's leading exorcist, Bishop Dominic Walker, as saying that the group responsible for a number of graveyard desecration's and animal mutilations in the Lewes area was a group called "The Fellowship of Set". With no known group in existence, had Bishop Walker meant that the "Temple of Set", a quasi-Satanic group that had been active in Lewes at one time, were responsible? According to the Bishop, he had been misquoted and refused to elaborate further.
SATANIC CULT INSIDE LEWES POLICE STATION
In 1990, a Satanist from Lewes hit the headlines after her Satanic revels were exposed in a tabloid newspaper. Her name was Rosemary Barratt and she worked as a secretary inside Lewes Police Intelligence Unit, a fact which could not fail to stimulate some curiosity. (See Appendix 4)
Barratt had long fostered a deep interest in severe sado-masochistic sex, having relations with literally dozens of magical masters. These assignations involved different magical groups and individuals, many of whom were outside of the Temple of Set. Obviously this was something of interest to the press who enjoyed laying bare such titillating diatribe.
However, she brought both herself and the Temple of Set into disrepute, a group which prides itself on being non-violent and ethical.
Speaking with David Austin, Magister and founder of the UK branch of the Temple of Set, revealed that he had concerns about her involvement with other less savoury & ethical magical groups.
Some of these were dangerous people who had advocated human sacrifice and extremely unpleasant sexual acts involving torture. (See Appendix 5) The question was, were there other people connected with Barratt's cultic activities still working in Lewes Police Station?
Correspondence began between the Hexagon Archive and Chief Constable Paul Whitehouse, who was himself under investigation at the time and later suspended from duty. (See Appendix 6) Various issues of the case were discussed on behalf of the friends and relatives of Gargani who were still deeply dissatisfied with the Police investigation.
SUSSEX POLICE SUPPRESSION OF EVIDENCE?
It was known that the Police had failed to carry out the most basic forensic tests on any of the handwriting. Maureen Ward-Gandy, one of Britain?s leading handwriting experts, went as far as to say, "It was highly unusual" not to test the handwriting once someone close to the victim had expressed concern over it's legitimacy. Sussex Police, despite being told by Nadia Gargani that it was not her brothers' signature on the walls of his home, conducted no forensic tests.
The Chief Constable, when questioned on this point, wrote back suggesting the other writing did in fact belong to an investigating Officer. (See Appendix 7)
Further key evidence that seemed to be being suppressed included a black flag found by Police at the site where the victim fell from the cliffs. The flag was suddenly described as a black jacket, then back to a flag, and changed again and again. Why was it that simple facts easily grasped by the public could not be established by experienced Policemen? The Chief Constable smoothed this over and was not concerned in the least that possible key evidence in the case was apparently wrong.
The Hexagon Archive continued correspondence with the Chief Constable for Sussex; Paul Whitehouse and asked him outright if he knew of any Satanists in the force. Whilst he was prepared to answer some very limited questions regarding the case, he became extremely evasive over Barratt's involvement in his Police Station, merely referring to her in her role as 'clerk-typist' and pointedly refused to state whether he personally knew of Satanists inside his force.
Chief Constable Whitehouse did point out that it was not an offence to be a member of this type of organisation which further opened the floodgates of speculation.
David Austin, Magister & founder of the UK branch of the Temple of Set, happily gave an interview explaining how he was quizzed by Sussex Police over Barratt and her Satanic links. He said he did not know of any other Satanists in Lewes, although there was a nasty group just outside the town, who he knew had connections with Barratt.
This group operating out of the tiny village of Alfriston, East Sussex, was said to have engaged in lurid sex acts, burning victims with cigarettes. This information was later confirmed by Wiccan sources who had encountered the group. One witch went as far as to say that a group in that area were using the limestone cliffs overlooking the English Channel: Beachy Head, a notorious suicide spot. However, this informant was unaware of the fact that this was a very similar feature in the death of Nicholas Gargani. Although the enclave was headed by a Satanic Potter, there were rumours of two Police officers amongst the members of the circle. It must be said that there is no proof of this claim apart from hearsay.
GUN THREAT IGNORED BY POLICE
No firm conclusion has ever been reached on the death of Nicholas Gargani by either the authorities, Nadia Gargani or The Hexagon Archive. However, as a last dark footnote to this grim case: whilst looking into Police connections within the Satanic community, a serious death threat was issued by a gunman.
In October 1997 Charles Walker was walking along the streets of Worthing when he was stopped in the dark by a man in a long coat who produced a revolver and threatened to kill Mr. Walker and his family if he continued to look into Satanic links in Lewes. The mystery gunman named a specific member of the Hexagon Archive, a clue in itself to the true identity of the thug.
Worthing Police were informed and took a statement from Mr Walker, but despite this, Police did not warn the Hexagon Archive. (See Appendix 8)
WHERE ARE THEY NOW?
* Chief Constable Paul Whitehouse is still in office.
* Alex Smith was caged in Britain's top security mental hospital, Broadmoor, but has now been released.
* Rose Barratt was last known to be living with a Satanic master, who has a penchant for wearing a tricorn hat with mirrors on it.
* The vicious group once located in the tiny Anglo-Saxon settlement of Alfriston have gone to ground without trace.
APPENDICES
Appendix 1: Simon Wilde, who attended the inquest, claimed that Officers speaking off the record were ordered from superior ranks to "drop the murder angle" in the case. Others who gave similar statements have now changed their story.
Appendix 2: Chris Bray published a pamphlet entirely devoted to the affair, mainly explaining his position as supplier of new age books sold to Gargani. In this pamphlet several unsubstantiated facts are repeated which rest largely on statements made by Alex Smith.
Appendix 3: According to statements to Police made by Alex Smith and later repeated to other individuals, the following events are alleged to have taken place. During the winter of 1995, whilst out for a drink in Brighton at the Pig and Paradise pub, Gargani was approached by two Black Magicians. The occultists placed a curse on Gargani (reason unknown), and was told no Druid, witch or occultist would ever be able to remove it.
Appendix 4: News of the World December 1990.
Appendix 5: The Hexagon archive were shown correspondence belonging to Rosemary Barratt, left behind in her flight from the newspapers. David Austen read out several tracts which described her desire to seek masters who would degrade her, burn her with cigarettes etc, while she was possessed by a spirit - Absolon.
Appendix 6: October 1998, Paul Whitehouse was suspended from duty pending investigation by Chief Constable of Hampshire, Sir John Hoddiknott. The reason for this suspension stemmed from the shooting of an unarmed man during a drugs raid on Jan 15th 1998. Many criticised Paul Whitehouse for his apparent cover up of events pertaining to the death. Whitehouse backed his officers saying they acted properly. Sussex Police Authority believed that senior Police Officers (including Whitehouse) intentionally mislead the public.Quote from Evening Argus 12.3.99: "The report by Hampshire Chief Constable Sir John Hoddiknott, suggests Mr. Whitehouse, 53, gave false information when he publicly backed his officers, saying they acted properly."
Appendix 7: The handwriting written in felt pen was found on Gargani's wall in his home by Officers entering the premises after his death. No-one else entered the flat before this point apart from the deceased himself. The graffiti found at the scene alluding to the curse and asking for help from God had not been added to by any investigating Officer.
Appendix 8: DC. Pratt of Worthing Police Station was left a message by a member of the Hexagon Archive asking for more information on the alleged gun threat. He is still waiting for a reply.
Disclaimer: The Hexagon Archive has not really been able to solve this mysterious affair, but the many questions raised here have at least been asked in an open spirit of enquiry. Every avenue has been investigated as far as possible on a limited budget and resources. We cannot enter into correspondence with those of you who are interested in the case.
---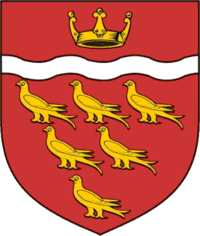 East Sussex coat of arms
East Sussex County Council
Thursday 23 March 2006
David Miliband MP, Cabinet Minister for Communities and Local Government, will be visiting East Sussex this week as part of a series of visits he is making to different parts of the country to discuss the future role, functions and form of local authorities in England.
If you are a senior citizen aged 60 or over or registered disabled, you will be entitled to free bus travel within East Sussex from 1 April 2006.

Latest, 21 March. Several of our recognised trade unions have planned industrial action for Tuesday 28 March. Information for residents and employees will be updated here regularly.
Most popular this month
WE ACCEPT NO RESPONSIBILITY FOR THE ACCURACY OF ANY FEATURED LINKS