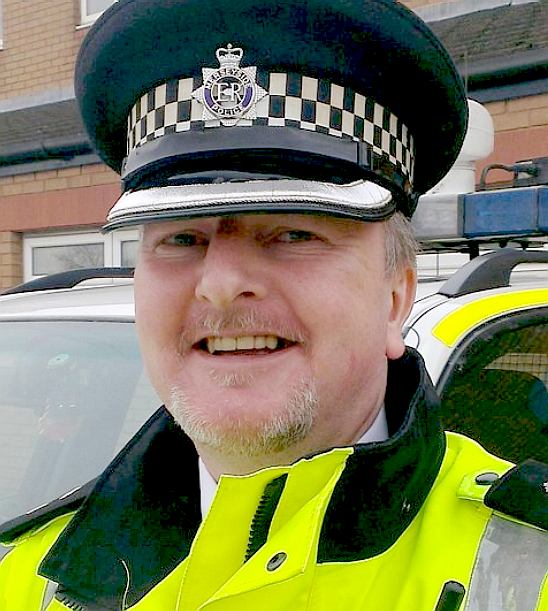 Phil Hatton - If any member of the public can supply us with a reasonable quality photograph of this Sussex based probation officer, we will pay £100. The picture above is not of Phil Hatton from Sussex, but a police inspector from Merseyside, who has nothing to do with Sussex police or any alleged police corruption.
PHIL HATTON - PROBATION OFFICER, SX. PROBATION TRUST
In a letter dated the 2nd of June 2015, Phill Hatton responded to a letter of complaint against his refusal as a probation officer to allow a citizen near the end of a licence period, to attend Wealden's offices in connection with a planning application that affected his home of long standing.
There could be no doubt that Phil had knowledge of this, because of site visits by his colleagues: Claire Radcliffe and Ben Mayhew between 2012 and 2014.
The reader should know that it is the job of probation officers to help those released on licence to reintegrate back into society. It is not the job of any probation officer to help others steal planning consents - or to aid and abet such frauds.
The accusation is that Mr Hatton abused his position of authority contrary to Section 4 of the Fraud Act 2006. He denied that the citizen (an appellant) had been allowed into the Hailsham area previously to collect post and visit a dentist - a fact that we have verified for ourselves from kind permission to peruse correspondence. We could not believe it when we saw the correspondence on the same subject, and that another probation officer had allowed the citizen to Hailsham town, we should add, on several occasions and without incident.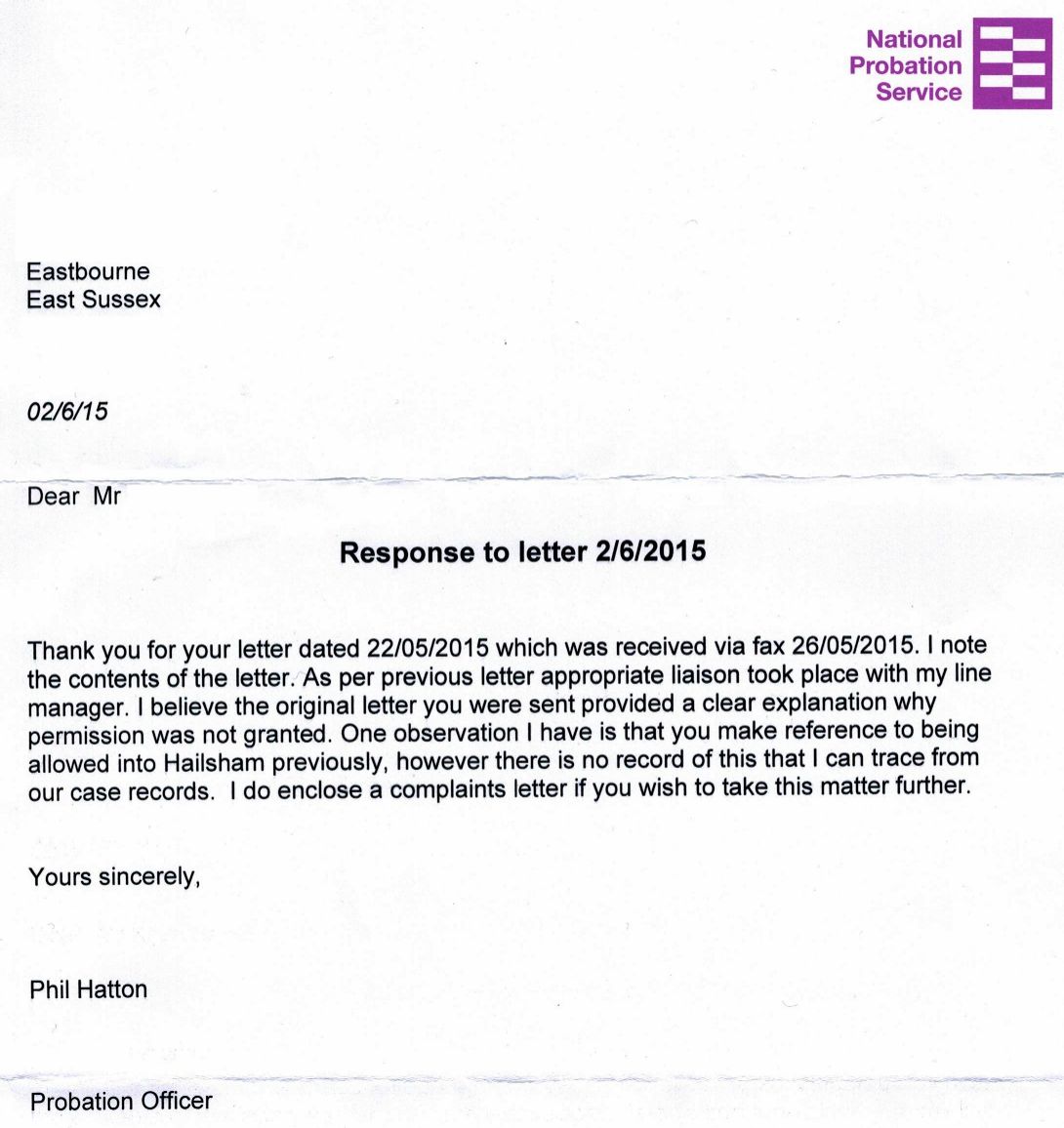 NOTE: - Wherever there is malfeasance in public office, the first thing the perpetrators try to do is to get you to complain to an Ombudsman. This is a waste of time where an officer of a local authority is suspected of involvement in a crime like fraud. Conspirators are to be treated as if they had committed the crime themselves. See the Accessories Abettors Act 1861. Come clean now (22-04-15) Phil and your evidence will be treated in the strictest confidence. Whistleblowers are not prosecuted for blowing the whistle. Either Phil or his line manager were lying in this letter. Who was his line manager?
The accusation is that the citizen had information that Mr Hatton knew was vital for the developer and planning committee councillor to hear for themselves, where, it was clear that Kelvin Williams and others would deny them this information, in their efforts to pass the planning application, previously submitted by Tim Watson a former estate agent, but re-badged and re-submitted by Gleeson Developments the following year, in an attempt to distance the original applicant from Parish Council Members, who would otherwise have to declare an interest.
The citizen had advised the Wealden District Council of his intention to speak on the subject, and it seems that this triggered Phil Hatton to refuse permission, on pain of re-call. The point here is that it was not appropriate to hinder a speaker, who may then not have the opportunity to address issues that it was plain were being hidden from the committee members. Efforts to stop the truth on any matter being known is the criminal offence of perverting the course of justice.
The citizen recalls a conversation with Mr Hatton, likening his stance to that of a Nazi guard at a concentration camp, who has turned a blind eye to war crimes in progress. Hatton simply shrugged that off and carried on working with Weaden officers, no doubt, with the assistance of the Sussex Police. We are waiting the hear more on this subject, as we understand that the police have been called in to investigate fraud, but that since they may be party to the offence, it is unlikely that they will be able to investigate themselves. It has been suggested by Kara Tombling, that this is a matter for the council's complaints procedure, but we know that a council cannot undertake a prosecution of a member of their own staff in the crown or magistrates courts.
AIDING AND ABETTING
This probation officer should know that 'Aiding and abetting' is a legal doctrine related to the guilt of someone who aids or abets in the commission of a crime. It exists in a number of different countries and generally allows a court to pronounce someone guilty for aiding and abetting in a crime even if they are not the principal offender.

In the United Kingdom, The 'Accessories and Abettors Act 1861' provides that an accessory to an indictable offence shall be treated in the same way as if he had actually committed the offence himself. Section 8 of the Act, as amended, reads:

"Whosoever shall aid, abet, counsel, or procure the commission of any indictable offence, whether the same be an offence at common law or by virtue of any Act passed or to be passed, shall be liable to be tried, indicted, and punished as a principal offender."
That does not look good for Phil Hatton, Giles York, Kelvin Williams or Bob Standley, except that the Sussex Police are in the pockets of Wealden District Council and also work with the Probation Service. It is therefore unlikely that Sussex Police might be persuaded to investigate something where they have been involved for a very long time.
Instead, Katy Bourne and the Prime Minister (presently David Cameron) have been included in the correspondence loop. At the moment it all turns on what Mrs Bourne decides is the appropriate course of action, as to whether this becomes an investigation at a much higher level.

The National Probation Service
35 Old Orchard Rd
01323 746200

public.enquiries@noms.gsi.gov.uk

General enquiries 0300 047 6325
DATA PROTECTION ACT 1998

The Data Protection Act controls how your personal information is used by organisations, businesses or the government. Everyone responsible for using data has to follow strict rules called 'data protection principles'. They must make sure the information is:

* used fairly and lawfully
* used for limited, specifically stated purposes
* used in a way that is adequate, relevant and not excessive
* accurate
* kept for no longer than is absolutely necessary
* handled according to people's data protection rights
* kept safe and secure
* not transferred outside the European Economic Area without adequate protection
Data Access and Compliance Unit
Postal Point 10.31
Floor 10
102 Petty France
London, SW1H 9AJ

Email data.access@justice.gsi.gov.uk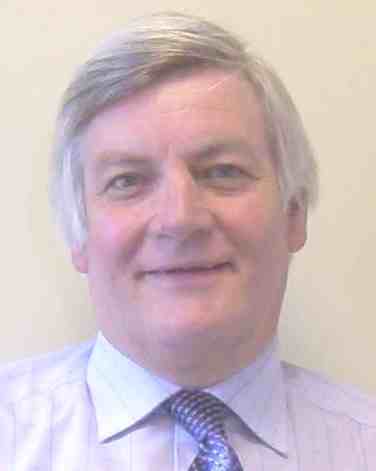 GUILTY BY ASSOCIATION - Leader of this council: Bob Standley. He seems quite happy to stand by and watch his officers carry on with their malicious vendetta. Does he appreciate that in failing to halt any misuse of authority, that he becomes personally liable in damages; vicariously. We hope you've got a good pension plan Bob. It looks like you may need it. Anyone who fails to report a crime commits a criminal offence. In addition, the Local Government & Housing Act makes provision for councils to recover sums spent unlawfully from the officers (and no doubt the members) in person. There is no longer the immunity from costs that council employees once enjoyed. It is a crime to know of a crime, and not to investigate it, potentially making Bob an accessory after the fact and liable to prosecution under the Fraud and Accessories and Abettor Acts. Come clean now (22-04-15) Bob and your evidence will be treated in the strictest confidence. Whistleblowers are not prosecuted for blowing the whistle.
FENLAND DISTRICT COUNCIL - 9 October 2012

Tesco Whittlesey - FENLAND Council admitted tonight its planning process was shot to pieces and councillors were under investigation as it dropped the bombshell that all three decisions surrounding supermarket-gate had been scrapped.

Graham Nourse, chief planning officer, and Ian Hunt, head of legal services, admitted they faced challenges and threats from many quarters.

There was, they admitted, a "serious and substantial risk" that the council could not sustain decisions already taken should a judicial review get under way.

Allegations made against councillors of improper conduct will now be investigated by the council's new conduct committee, says Mr Nourse and Mr Hunt.

Independent councillor Mark Archer immediately called for "political resignations at the highest level and an independent investigation into this mess".

Officers explained that counsel had advised that both the Tesco and Sainsbury's bids for stores in Eastrea Road, Whittlesey, should return for a fresh decision in January. Plans for business units and a country park – the third of the decisions approved for that area- will also be sent back to the planning committee for a fresh mandate.

However Cllr Archer – a substitute planning committee member- described the situation as "outrageous. Will the same 'tainted' members be allowed to review these applications? Will the Sainsbury's original permission now be refused?"

He added: "Under the new Code of Conduct regime the worst that can happen is a slap on the wrist and maybe a bit of re-training, so it will be a whitewash."

That seems unlikely since Council Leader Alan Melton promised guests at last Friday's Fenland business awards that he would act to restore the authority's good name. It is inevitable some councillors will be removed from office- precisely who he is not yet saying. Tonight he was silent on the matter but that is not expected to remain the situation for long.

Meanwhile his officers will be trying to sell the prospect of a fresh debate to councillors.

Mr Nourse said by returning the matter to the planning committee "this will enable appropriate public participation and enable any other issues to be addressed.

"Officers will be working with the applicants to ensure that there is a fresh and detailed report presented to members which will enable full consideration of all relevant matters.

"The committee will not be bound by any previous decisions. We have put a detailed program of work together to enable this process to be managed effectively; this balances the need for a speedy resolution with ensuring that time is taken to make sure we are acting correctly and accurately."

They add "The advice given indicates that there is a serious and substantial risk with the three comittee decisions as currently reached, namely that the council would be unable to sustain these through a judicial review process.

"The advice is also clear in stating that the applications are not currently capable of being properly determined at this time and that to refer them to the secretary of state would be simply improper at this time."

Both Tesco and Sainsbury's were unavailable for comment tonight but both are likely to have spent at least £1million between them already and may demand compensation to stave off a legal challenge. By John Elworthy
DON'T PROSECUTE, SHUFFLE - LEFT: Ian Hunt with Cllr Phil Hatton and RIGHT: Mark Archer, independent. Well done Mark.
10 MARCH 2014 - The councillor sacked as chairman of Fenland Council planning committee in the aftermath of 'supermarketgate' last year has suddenly quit a year ahead of next year's elections. Phil Hatton said he was standing down with immediate effect to concentrate on his booming health care business and to devote more time to his boat.

"We have a lovely boat and last year I only managed to use it three or four times," he said. "This year I intend to use it a lot more."

Cllr Hatton said the last straw for him came, ironically, during a selection meeting for the ward he has held for the Tories in Wisbech for 10 years.

"What really annoyed me was the selection process last Tuesday, something that is happening in every ward," he said. "Chris Seaton and Michael Humphrey were also up for re-adoption for two of the three seats and asked me along. However it seems that despite being the ward councillor I live just over the boundary and was banned from attending and therefore not entitled to vote. I told them to stick it."
WISBECH STANDARD - 2 November 2012

A CONTROVERSIAL independent councillor who claims developers control the ruling Conservative association in Fenland has been appointed to the 15-strong planning committee.

Cllr Mark Archer of Manea claimed last month that "planning has long been a party matter in Fenland. Developers control NE Cambs Conservative Association".

He also told his followers on Twitter that "developers should not be allowed to act as councillors. End of! That's parish, town or district".

Now Cllr Archer finds himself as a fully fledged member of the planning committee following a surprise announcement by Council Leader Alan Melton.

Cllr Melton is gambling on weathering the political fall out from 'supermarket-gate' with the announcement today of a revamped planning committee that includes Cllr Archer –previously a substitute committee member- among a batch of new faces.

Three of four new members elected to serve on the planning committee of Fenland District Council became members for the first time last year.

The four new members of the committee will be councillors Mike Cornwell, Will Sutton, David Hodgson and Mark Archer.

A statement from Fenland Hall said the new members will join the committee with immediate effect.

"The leader and deputy leader have swept away the political balance requirement to give the committee transparency and a non-political bias," said the statement.

"The use of substitutes will be available for all meetings and site visits to ensure a full committee at all times.

"All new and existing committee members (and substitutes) will be required to undertake full and on going training."

The changes come about following the (ongoing) debacle at Whittlesey which resulted in conflicting approvals for two out of town superstores which flew in the face of the council's own retail assessment.

Two key protagonists in those decisions – which have been rescinded and will return for fresh debate in the New Year, have been removed.

Councillor Jan French lost not only her committee role but also her £8,155 a year Cabinet position in charge of planning. Councillor Martin Curtis, the vice chairman, was also removed.

Cllr Melton also decided no Cabinet member should sit on the planning committee, thus removing Councillor David Oliver and Councillor Pete Murphy.

It is expected that Councillor Phil Hatton will retain the chairmanship and that Councillor David Connor from Doddington will replace Cllr Curtis as vice chairman. By John Elworthy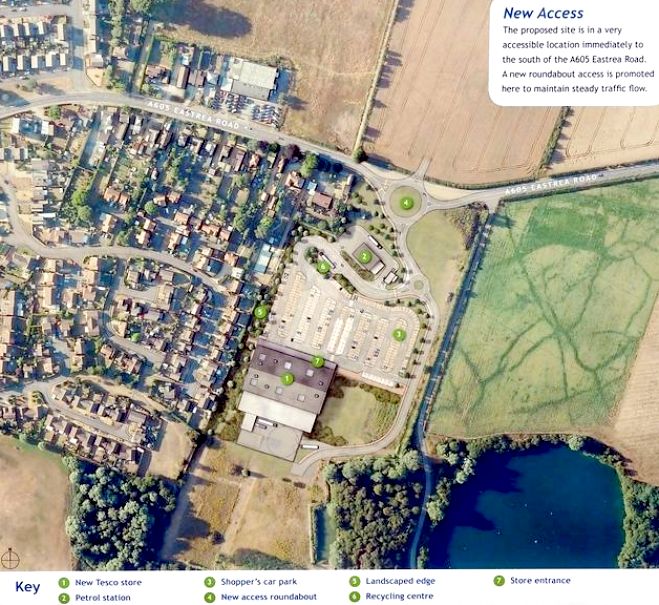 FENLAND DISTRICT COUNCIL - By a strange coincidence, this council had a Phil Hatton who resigned in connection with what amounts to misfeasance in public office, concerning a planning application where impropriety was suspected. We therefore include two media reports about supermarket applications - because the Phil Hatton in Sussex appears to be implicated is something that is not a million miles away.
FRAUD ACT 2006
Section 4 - Fraud by abuse of position [such as a probation officer]
(1) A person is in breach of this section if he —

(a) occupies a position in which he is expected to safeguard, or not to act against, the financial interests of another
person,
(b) dishonestly abuses that position, and
(c) intends, by means of the abuse of that position—

(i) to make a gain for himself or another, or
(ii) to cause loss to another or to expose another to a risk of loss.

(2)A person may be regarded as having abused his position even though his conduct consisted of an omission rather than an act.
Protection from Harassment Act 1997

1 Prohibition of harassment.

(1) A person must not pursue a course of conduct—
(a) which amounts to harassment of another and
(b) which he knows or ought to know amounts to harassment of the other.

2 Offence of harassment.

(1) A person who pursues a course of conduct in breach of [F1section 1(1) or (1A)] is guilty of an offence.
(2) A person guilty of an offence under this section is liable on summary conviction to imprisonment for a term not exceeding six months, or a fine not exceeding level 5 on the standard scale, or both.

TONY BLAIR - This ex barrister, husband to Cherie Booth, led the UK to war with Iraq on (effectively) solicited intelligence. Arnie looks on as Blair laughs. Killing thousands of innocent civilians to secure cheap oil is no laughing matter. Many people believe that Blair is a war criminal and should stand trial. Saddam Hussein was murdered by soldiers and his country raped - on the basis that he was making weapons of mass destruction. No weapons of mass destruction existed. It is alleged that faulty (or fabricated) UK intelligence had been used as an excuse to topple the dictator in pursuit of an energy related agenda. This must have put the fear of God into other Middle Eastern rulers who should take heed of British Injustices - possibly another string to our politicians' cheap energy agenda. Yes, indeed, but such betrayals of trust are also a major blow for world peace.
Vicarage Lane, Hailsham, East Sussex, BN27 2AX T: 01323 443322
Pine Grove, Crowborough, East Sussex, TN6 1DH T: 01892 653311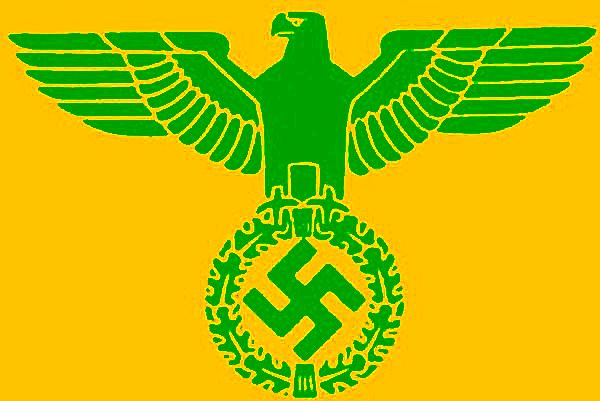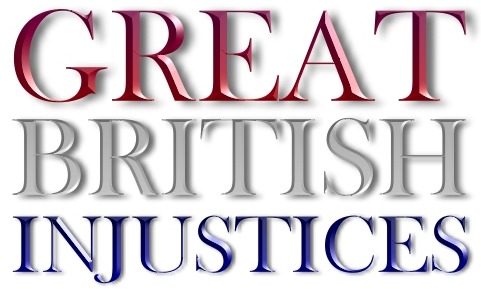 LINKS
Wisbech Standard news councillor_sacked_last_year_as_planning_chairman_in_wake_of_supermarketgate_quits_fenland_council_by_election_likely
Cambridge shire Times news exclusive_supermarket_gate_decisions_scrapped_and_councillors_conduct_probed_as_fenland_tackles_planning_crisis
Legislation Data Protection Act 1998 index page contents
Accessories and Abettors Act 1861 UK Legislation
http://www.wisbechstandard.co.uk/
https://en.wikipedia.org/wiki/Aiding_and_abetting
http://www.legislation.gov.uk/ukpga/Vict/24-25/94/contents
https://en.wikipedia.org/wiki/Accessories_and_Abettors_Act_1861
https://www.gov.uk/government/organisations/national-probation-service
http://www.legislation.gov.uk/ukpga/1998/29/contents
http://www.fenland.gov.uk/
http://www.cambstimes.co.uk/news/exclusive_supermarket_gate_decisions_scrapped_and_councillors_conduct_probed_as_fenland_tackles_planning_crisis_1_1650641
https://www.merseyside.police.uk/
http://www.wealden.gov.uk/
http://www.royalmail.com/
http://www.english-heritage.org.uk/
https://historicengland.org.uk/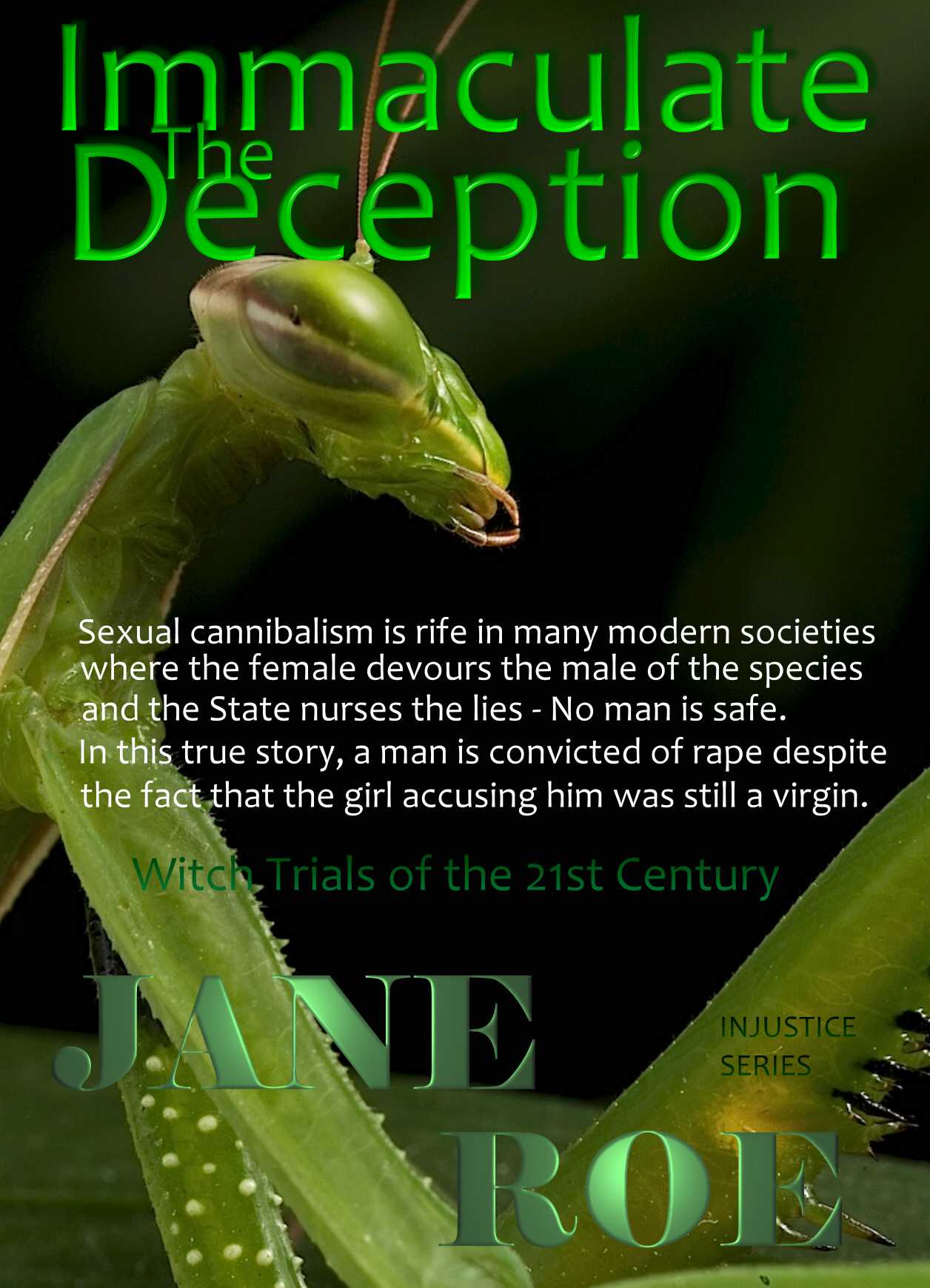 Sexual cannibalism in humans is commonplace where the (UK) state still pays bunny-boilers to fabricate allegations - despite the untenable ratio of false allegations. This is called Noble Cause Corruption, so named because the cause (more convictions of rapists and perverts) is noble, but the means (convicting significant numbers of innocent men) is corrupt. A decent justice system is one where convictions are safe; where an appeal is guaranteed and where the court system does not refuse appellants the evidence for their barristers to perfect grounds of appeal. Unlike most European countries, the right of appeal in the UK in not mandatory and the discretionary single judge paper system is open to startling abuses. This book is based on a real case study, that reveals the fatal flaws in the English justice system. No man in England is safe until these issues are dealt with - it could happen to anyone.